Buy Stylish Plus Size Lingerie Wholesale from China
If you're interested in buying plus-size lingerie wholesale from China and launching a brand, you've landed on the right page. Let Niche find the best plus size lingerie suppliers for your business and buy trending lingerie that fits all curvy goddesses and body types. All this with zero upfront costs and zero obligations!
No upfront costs. No obligations.
Reliable suppliers only
We can find the best plus-size intimate apparel wholesale distributor for your desired product! You'll never have to worry about your product quality or late deliveries with us. We work with trustworthy suppliers and take pride in our consistent product quality!
All-around service
Without Niche: ten suppliers, ten phone calls, ten emails, ten sets of money thrown. With Niche: one supplier, one phone call, one email, one budget for all your backend processes. From sourcing and product development to storing, branding, and shipping – we do it all!
Personal support agent
Get one-on-one support right away when you need it! As soon as you place your first order, you get your very own personal support agent who will guide you through the process, answer all your questions, and address all your concerns.
Trending Plus Size Lingerie and Intimate Apparel to Sell
If you need to buy women's plus size intimates wholesale for your business, look no further! Browse through our collection of bestselling plus-size lingerie and take your pick! If you don't see the model you like, let us know. We can partner with a factory and develop a brand-new product according to your specifications.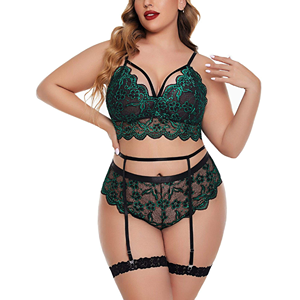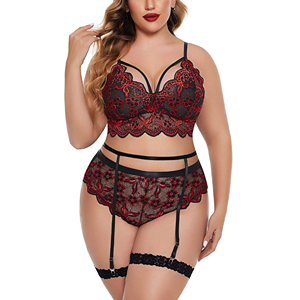 Plus Size Garters
Material Spandex, Polyester
Color Red, Green, Black
MOQ from 1000 pieces
HOW IT WORKS
Buy in bulk or customize in 3 steps
Tell us what you need and we'll buy or custom the products you want.
Get a sample to hold and feel for assessment or improvement.
Place your first order when you feel confident to start your project.
They give very fast solutions, high-quality products, the best customer service that you can get!!! Products are being delivered to the USA very fast. Warehouses in different countries. If you want to take your business to the next level, this is the company you want to work with!
Sergey
Niche client
Your search for quality plus-size lingerie wholesale can come to an end
We know how difficult it is to find cheap and sexy lingerie that's still high quality. Leave it up to us!
Learn more about plus size lingerie wholesale
Here's why we love selling plus-size lingerie:

Among the highest demand niches;
Great for branding;
Solid profit margins;
Possibility to scale and add similar products later on;
A great product for nurturing inclusivity and standing up for an important social cause;
A wide choice of suppliers and unlimited styles and models to choose from;
Here are some popular types of plus-size lingerie:

Plus-size bras
Plus-size underwear
Plus-size corset
Plus-size thongs
Plus-size bralettes
Plus-size babydoll
Plus-size sets
Plus-size bustier
Plus-size hosiery
Plus-size garters
Plus-size rompers
Plus-size camisoles
Plus-size teddy
Plus-size hipster
We looked at recent Amazon purchase volume data to isolate the best-selling types of plus-size lingerie. Here's a list (from best to worst):

plus size bra
plus size corset
plus size garter
plus size bikini
plus size bralette
plus size thong
plus size romper
plus size bustier
plus size camisole
plus size chemise
plus size babydoll
plus size hipster
Although the terms plus-size lingerie and full-bust lingerie are often used as synonyms, that's actually not the case. A petite person can wear a D-cup and need full-bust lingerie. On the other hand, a plus-size person could wear an A-cup.

Unfortunately, society sometimes links being plus-size with being full-busted, which is not always the case.
In terms of bras, full-busts are typically cups larger than DD and a bra band size between 28 and 36. On the other hand, plus-size bras have a band size over 36, while the cups can be of any size (although, unfortunately, most plus-size bras only offer cups starting from C).

At Niche, we can customize wholesale sexy plus-size lingerie and help your brand stand for inclusivity and support all body types.
Contrary to popular belief, plus-size lingerie isn't more expensive because they use more material. They typically cost more because they're manufactured in a much smaller volume globally, making the cost per unit higher than regular-sized lingerie or clothing.
Size – when it comes to plus-size lingerie, the first thing you should ensure is the right size in terms of different measurements (also note the difference between full-bust and plus-size mentioned above);
Material – then, you should think of the material you want your lingerie to be made of;
Quality – the quality of the product you source should always match the price you pay for it;
Price range – related to the previous point, think if you want to buy cheap wholesale plus size lingerie or go for something high-end and pricey;
Sub-niche – the next thing you might want to do is choose a narrower sub-niche with less competition;
Branding – here, think of private labeling, branding, branded packaging, and similar ways to stick out from the competition;
Supplier availability – last but not least, you'll need to find plus-size lingerie wholesale suppliers that can scale at your pace;
Of course! Unlike selling lingerie as a broad niche, selling plus-size lingerie is a business model with much less competition. You get bonus points if you narrow down from plus-size lingerie to an even smaller sub-niche. This will help you find a market that's not oversaturated.

On top of all this, if you can brand, private label, or add value to plus-size lingerie, you will enjoy great profit margins.
Yes! China is the world's lingerie hub! Here, we can find many plus-size lingerie suppliers and millions of models, styles, and designs for every body type.

Another reason buying wholesale plus size lingerie from China is great is the excellent price vs. value ratio you cannot find elsewhere!
We can get involved as much or as little as needed, according to your business model.

From simple product sourcing to developing a brand-new product or private labeling a product with your branding, Niche adjusts to your needs.

The best part is that we can also overtake other backend processes of your business, such as inventory storage, worldwide shipping, packaging, dropshipping, and more.

All in all, we can help you launch, scale, and grow your plus-size lingerie brand at your own pace!