The Best Wholesale Bralette Suppliers for Your Brand
Let us source the perfect wholesale bralette styles to match your brand! With Niche's help, you can buy bralettes in bulk and build your new business from the ground up hassle-free, leaving you time to focus on sales. And, the best part? You can start for free!
No upfront costs. No obligations.
High-quality products
Whether you need cheap wholesale bralettes or high-end bra sets, we assure you that you'll always get what you paid for. Consistent quality, timely deliveries, and top-notch bralette suppliers – all you need to launch and scale your lingerie brand!
All-in-one service
Tired of losing nerves, time, and money jugging ten different service providers? Stop that! Niche is the more brilliant solution. With us, you get it all in one place – from sourcing and branding to storage, packing, and shipping. Focus on sales and leave the rest to us!
Outstanding customer support
We assign a personal support agent to all our clients, no matter how big or small. We pride ourselves on our one-on-one support model, allowing you to rely on someone at all times and have them answer all your questions or concerns.
Trending Wholesale Bralettes to Sell
No matter if you need cheap wholesale bralettes or more high-end products, we have it all. Check out some of our bestselling wholesale bralette styles and pick your winner! Don't worry if you cannot find what you're looking for here. Just let us know, and we'll find it and send you a free quote.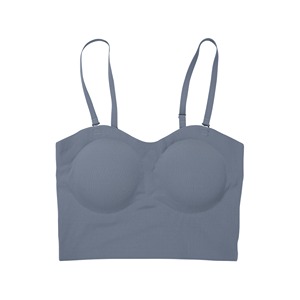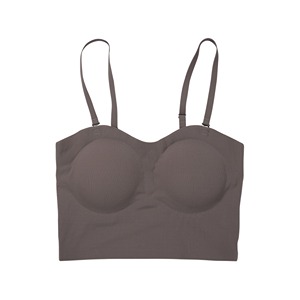 Supportive Bralettes
Material Nylon, Spandex
Color Brown, Blue, Lilac
MOQ from 1000 pieces
HOW IT WORKS
Buy in bulk or customize in 3 steps
Tell us what you need and we'll buy or custom the products you want.
Get a sample to hold and feel for assessment or improvement.
Place your first order when you feel confident to start your project.
They give very fast solutions, high-quality products, the best customer service that you can get!!! Products are being delivered to the USA very fast. Warehouses in different countries. If you want to take your business to the next level, this is the company you want to work with!
Sergey
Niche client
The simplest way to find wholesale bralette designs that fit your brand
Lean on our reliable network of bralette wholesale suppliers and get your first free quote today.
Learn more about wholesale bralettes
We believe selling bralettes can be a really great business model, and here's why:

The niche is gaining in popularity;
More comfortable than bras;
Less saturated niche when compared to bras;
Lots of designs and models to choose from;
Evergreen product (no seasonal changes in demand);
A large choice of suppliers to choose from;
The possibility for high profits with the right branding;
Suitable for everyday use and special occasions as part of a lingerie set;
To answer this question accurately, we looked at Google search and Amazon purchase data. Here are the best-selling types of bralettes in a declining order (from most to least sold):

supportive bralette
lace bralette
triangle bralette
push up bralette
nursing bralette
padded bralette
mesh bralette
seamless bralette
plus size bralette
cotton bralette
satin bralette
strapless bralette
ribbed bralette
racerback bralette
silk bralette
sheer bralette
halter bralette
strappy bralette
longline bralette
You cannot go wrong with black, red, and white bralette colors. But, let's look at them all. According to purchase volume from Amazon, here are the best-selling bralette colors in declining order:

black bralette
red bralette
white bralette
purple bralette
nude bralette
green bralette
blue bralette
yellow bralette
pink bralette
orange bralette
gold bralette
brown bralette
silver bralette
tan bralette
Typically, bralettes are made of stretchy materials. For example:

Knit fabrics
Stretch lace (all-over lace or galloon lace)
Scuba
Stretch mesh
Stretch tulle
Power net
Cotton spandex
Yes! Bralettes can be used daily, or only on special occasions. It's completely up to the person who wears them. If a bralette provides enough support, there's no reason why it can't be worn daily.
The main difference between a bra and a bralette is the padding that bras have and bralettes don't. As such, bras typically provide more support than bralettes.

Additionally, bralettes are more natural and less structured, while bras offer more structure and shape.
This common misconception probably stems from the fact that bralettes are much more comfortable than bras. However, no scientific proof points to bralettes being healthier to wear. So, if comfort is what you're after, go for bralettes.
Here are some important considerations when choosing the right bralettes to sell:

Size – first, make sure that you have the right sizes according to your niche and target market;
Type – then, decide what type of bralettes you want to sell (plus-size, lace, strapless, etc.);
Material – the next thing you should decide is the type of material your bralettes should be made of;
Quality – make sure that you order a sample first to check the quality of the product you're about to sell;
Quantity – decide on the quantity that you're prepared to buy (note that bulk prices are always much better);
Sub-niche – next, think of how you can narrow down your niche to weed out the competition;
Pricing and profit – at this point, you should think of your profit margins by calculating the wholesale price vs. sale price;
Supplier availability – lastly, you want to make sure that you can find a reliable bralette wholesale distributor for your needs;
Yes! We believe selling bralettes could be much more profitable than regular bras, due to the market being less saturated. Additionally, bralettes have a great wholesale price when bought in bulk from China, resulting in excellent profit margins later on.
Of course! Most lingerie brands source from China or have manufacturing operations in China due to the incredible price vs. quality ratio you get here.

And, if we add to this the vast choice of suppliers and designs you can find here, it becomes easy to understand why China is the best place to source bralettes in bulk.
We can help you find the best bralette wholesale distributor for the type of product you need and the best quality products that fit everyone's budget.

In addition, we can partner with a manufacturer to help you develop a brand-new product or design a private-label product.

And, if that's not enough, we can also overtake other backend operations such as warehousing, dropshipping, packaging, order fulfillment, and shipping.

With Niche's help, you can easily launch and scale your new bralette brand.