If you want to start a lingerie brand, the first thing you'll need to find are private label intimate apparel manufacturers. You should look for a lingerie manufacturer who meets your product development standards and can follow your branding requirements.
Lingerie is an excellent year-round product to sell, whether it's for Valentine's Day, anniversaries, gifts, or just as a general product. Plus, it keeps you unrestricted in regards to product selection – you can always add more products according to the current trends.
Knowing this, let's go ahead and look at the 10 best private label lingerie manufacturers to consider:
10 Best Private Label Lingerie Manufacturers
For a private label lingerie brand, the right manufacturing partner is crucial for success. So, we did the research so that you don't have to. Here are some of the best private label lingerie manufacturers: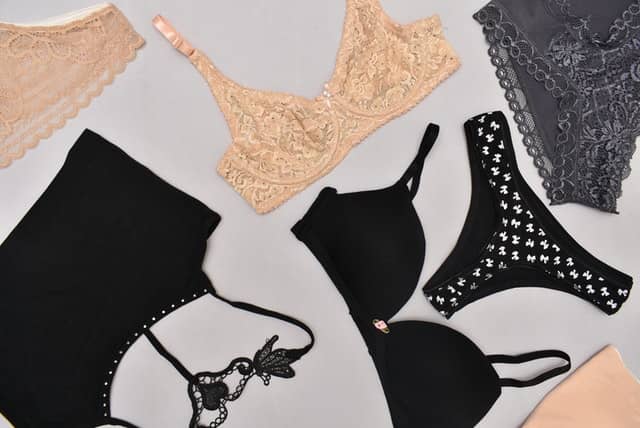 1. Alibaba
Alibaba is the largest B2B wholesale marketplace out there. On the Alibaba platform, you can find many Chinese lingerie suppliers and manufacturers who offer private label services.
To search, simply type "private label lingerie" and see what results you get.
If you're lucky, on Alibaba you can find suppliers with relatively low MOQs of 3 or 10 pieces. However, usually, the more customization you require, the higher the MOQ.
When ordering from Alibaba suppliers, we recommend getting a sample first. As an added security measure, always check the supplier reviews and trust badges before placing a bulk order.
2. Made-in-China
Made-in-China is another great platform for private label intimate apparel manufacturers, especially if your niche market is plus-size.
Similar to Alibaba, on the Made-in-China marketplace, you can also find low-MOQ suppliers to start with less risk.
When you find a product you like on this platform, you'll have the option to chat with the supplier or contact them through email to agree on the customization options.
The great thing about Made-in-China is that you can find many OEM and ODM suppliers with affordable product prices.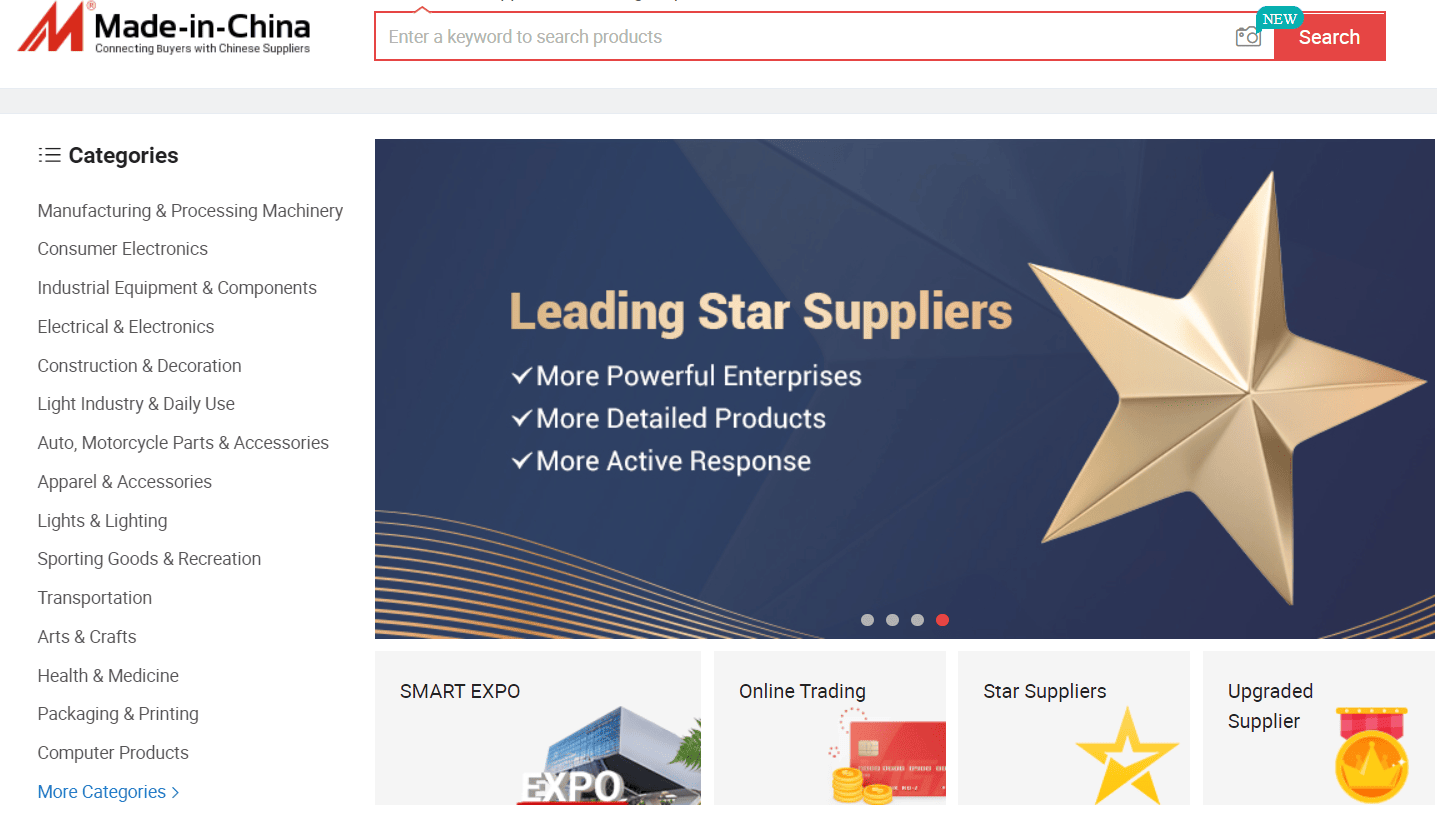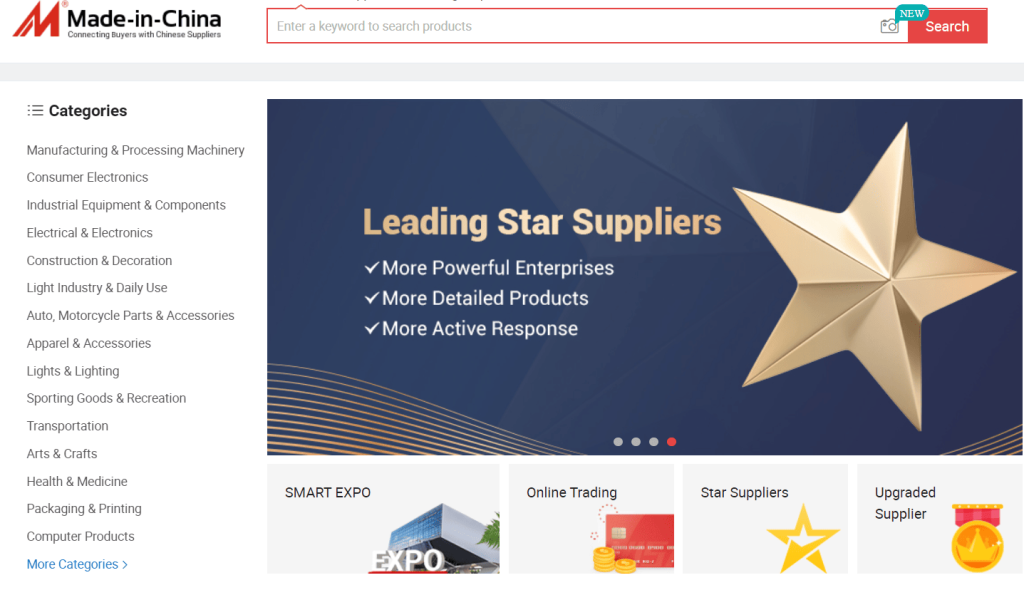 3. Global Sources
Our third choice for a supplier when starting a lingerie brand is Global Sources. On this platform, you can find all types of intimate apparel at affordable prices.
The suppliers on Global Sources usually have an MOQ of 100 to 500 on average, but you can also find those that have a 3pcs MOQ or similar.
All in all, Global Sources is definitely a marketplace worth checking out if you're looking for a good lingerie manufacturer.
4. FashionTIY
Your next source for lingerie manufacturers is FashionTIY. This is another great B2B marketplace with low MOQs and low prices.
On FashionTIY, you can find bodysuits or 2-piece sets starting from $1 up. Typically, the higher your chosen MOQ, the lower the price you'll get.
As a registered member, you'll have the option to contact suppliers through online chat and inquire about their customization services. Use this feature to agree on every point in advance.
5. EC21
EC21 is another global B2B marketplace connecting wholesalers and suppliers and buyers from all over the world.
On EC21, we found a rather limited selection of lingerie, but still good prices.
Additionally, we were able to notice that several suppliers offer private labeling, customization, and even dropshipping services. So, it's definitely a platform worth mentioning.
6. AliExpress
Although AliExpress is mainly a B2C platform, you'd be surprised to see the number of wholesale lingerie suppliers on there.
Simply search "private label lingerie" and you'll see hundreds of different results, typically with low MOQs.
The only thing to keep in mind if you're ordering lingerie from AliExpress is that not every supplier is a manufacturer. As a result, not all of them will offer private labeling or customization services.
On the plus side, suppliers on AliExpress might agree to dropship for you.
7. Lingerose
Lingerose is a lingerie wholesaler and supplier that collaborates with many different brands.
With Lingerose, you can gain access to different lingerie categories at a reasonable price.
All of Lingerose products are made in the EU and enjoy fast shipping. And, best of all, they have no MOQs, which is great for beginners.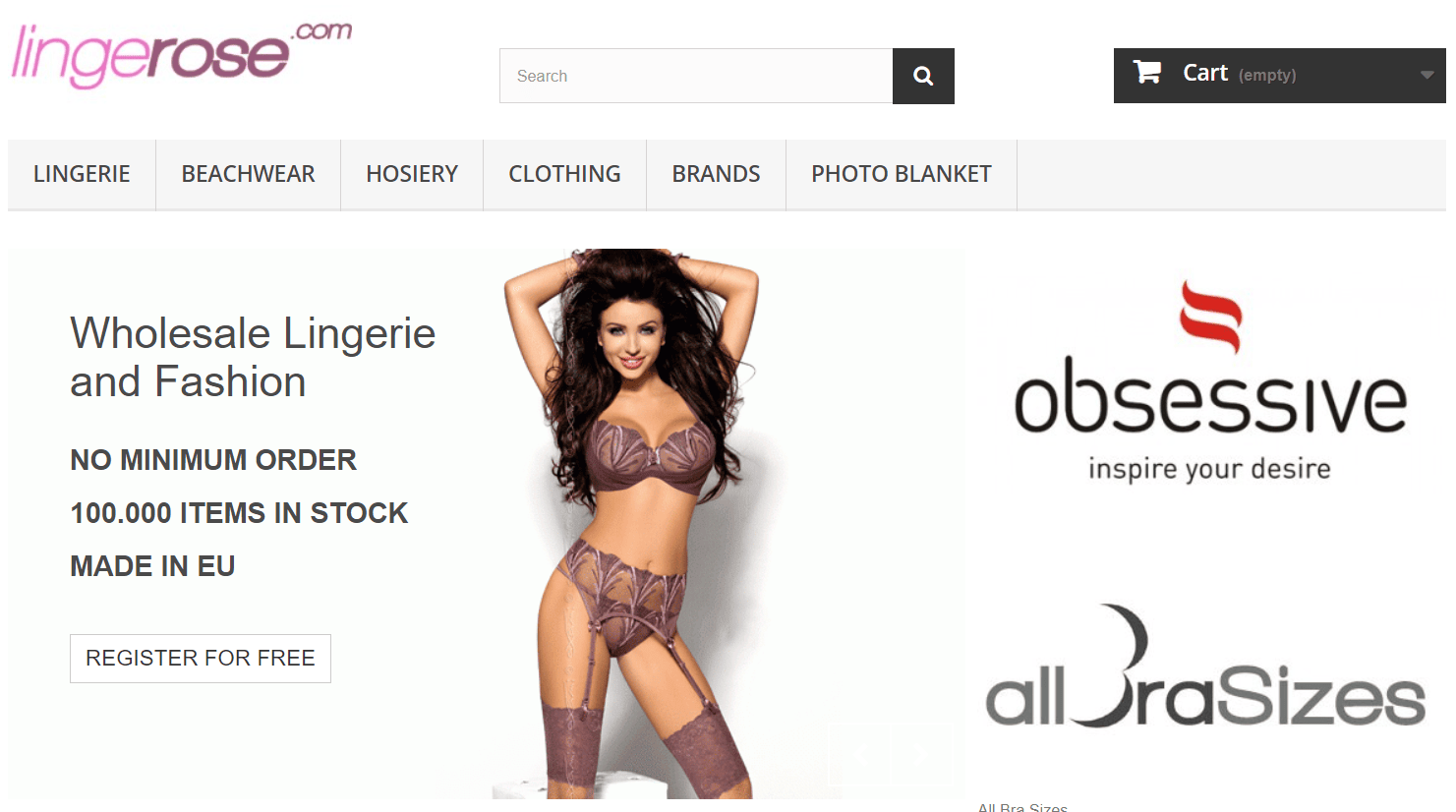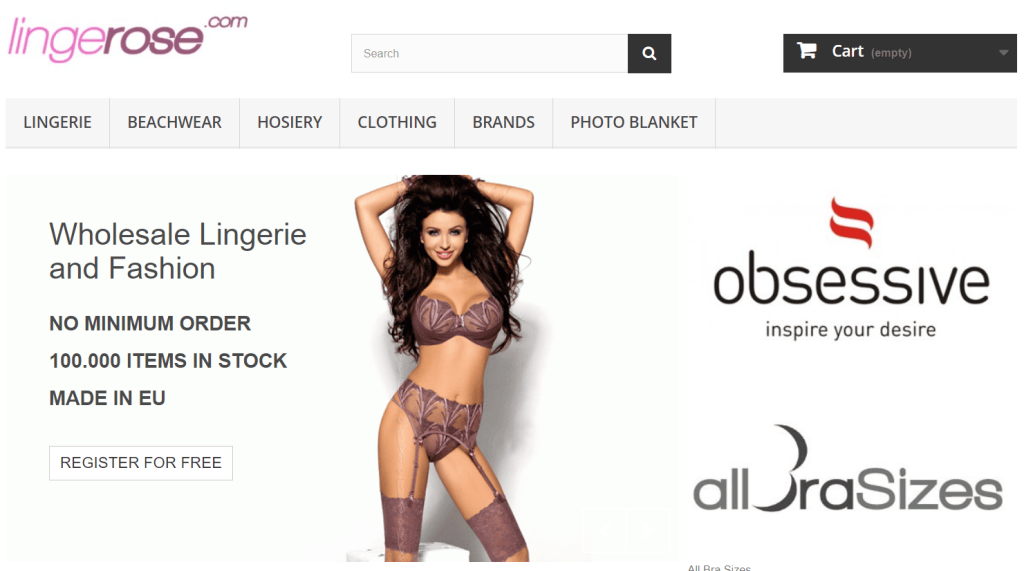 8. Lingerie Mart
Lingerie Mart is an Atlanta-based lingerie manufacturer that's selling to wholesalers and retailers globally.
On Lingerie Mart, you can find a wide range of lingerie and intimates for both women and men.
Additionally, if you want to resell brands, Lingerie Mart is a great supplier option since they partner with many known lingerie brands.
9. Nika-Group
Nika-Group is a Dutch lingerie manufacturer with roots since 2000. They have a production capacity in China and specialize in providing services to private label brands.
With Nika-Group as suppliers, you can get help in designing, manufacturing, branded packaging, and exporting your bulk lingerie order.
10. Bennett and Company
Bennett and Company is a US lingerie manufacturer with an eco-friendly fabric and product development process.
They're the suppliers of many European, US, Canadian, and Asian private-label lingerie brands.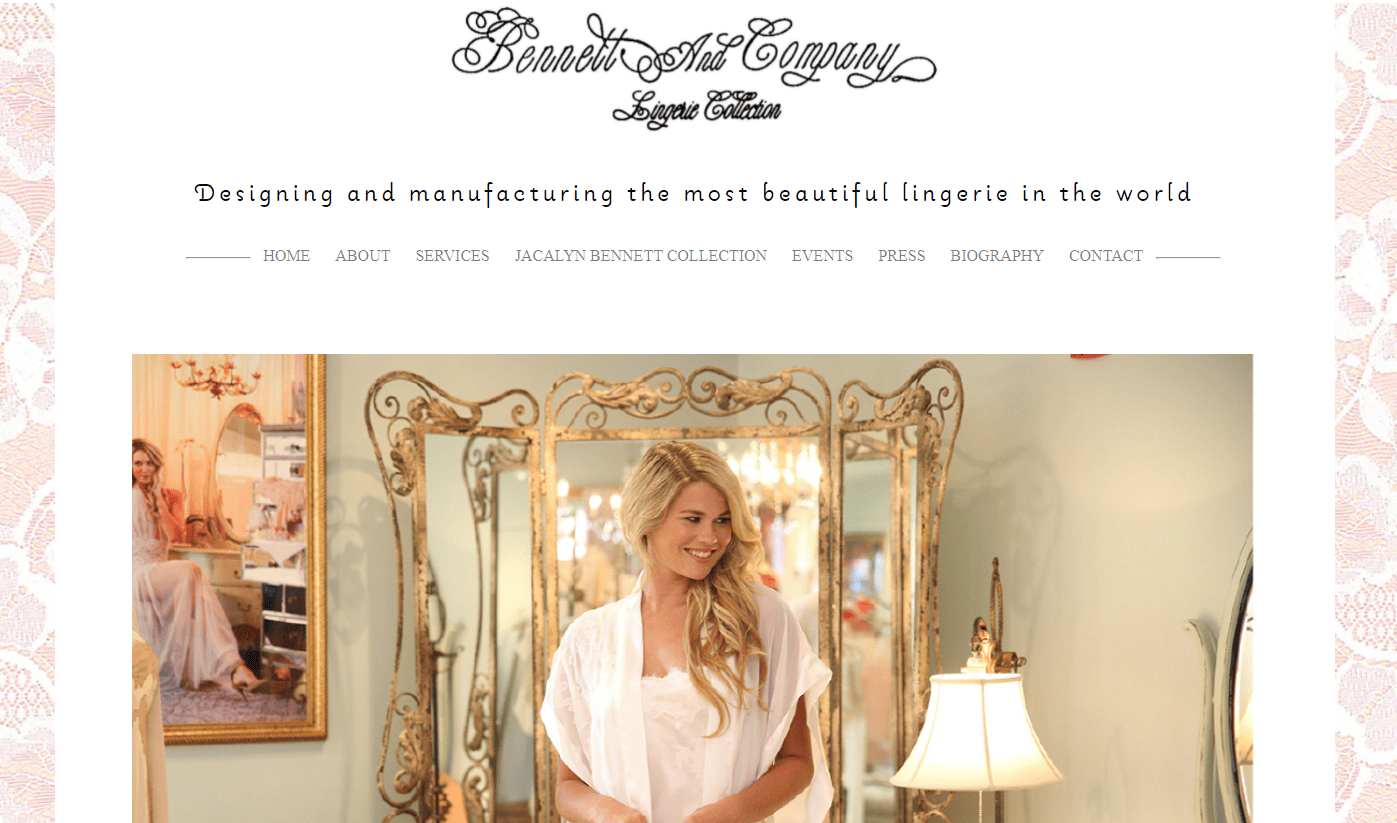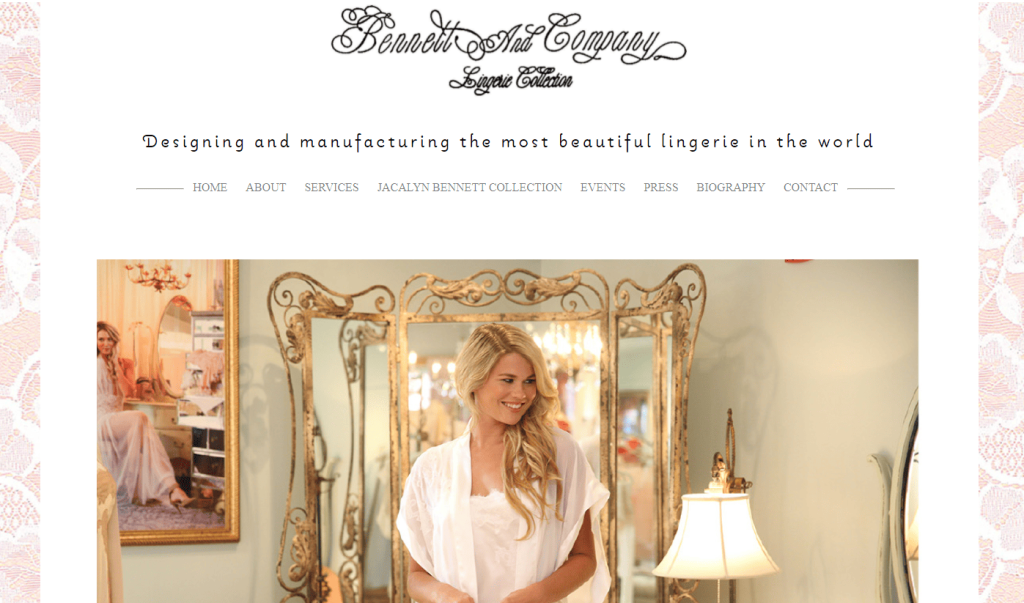 With Bennett and Company as a supplier, you can order non-embellished, slightly, or highly embellished undergarments and customize every order with your brand.
FAQs about Private Label Intimates Apparel Manufacturers
Last but not least, let's take a look at the most frequently asked questions about private label intimate apparel manufacturers:
What Are Private Label Intimate Apparel Manufacturers?
Private label intimate apparel suppliers manufacture generic undergarments such as bras or robes and then offer private labeling services to their clients.
By private labeling services, we generally refer to customization in the sense of color choice, sizes, logo, branded packaging, etc.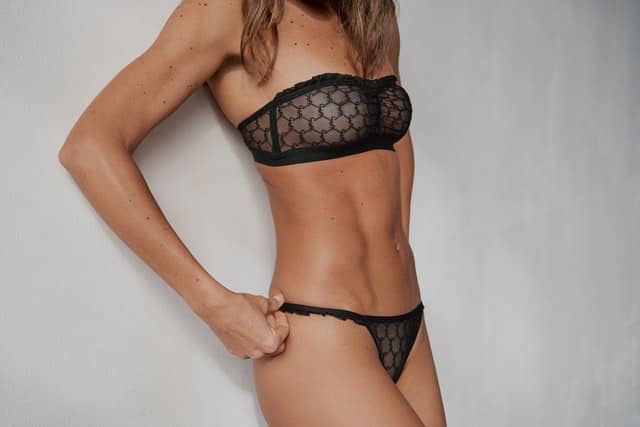 What Is Considered Intimate Apparel?
Intimate apparel, otherwise known as lingerie, is a broad term that includes:
Undergarments
Bras (brassieres)
Pajamas
Panties
Bodysuits
Corsets
Robes
What Should I Look for in a Good Private Label Lingerie Manufacturer?
Here are the most important things to watch out for:
Customization
First of all, you'll want to ensure that the manufacturer can offer the customization you need. This will vary between ODM and OEM manufacturers, so ask in advance.
Lingerie quality
The next thing you'll want to look out for is the quality of the lingerie you're buying. We always recommend being upfront with the materials and quality you request. Don't forget to ask for a sample first.
Lingerie size
An important factor in selling lingerie is size. To avoid any misunderstandings and confusion, send clear guidelines (in cm and inches) of the sizes requested. Having the correct sizing displayed in your store will also reduce your return rate.
Lingerie pricing
Next, you'll want to ask for the product pricing after customization (since customization typically enters the price they're going to charge you). If you're ordering in bulk, try to push the price down by ordering a higher MOQ in return.
Minimum order quantity (MOQ)
The MOQ is typically related to the pricing in private label orders. With most suppliers, the higher the MOQ, the lower the price per item. However, if you're not sure about the product quality or your capacity to sell, start with lower MOQs.
Production capacity
The next thing you want to check and ask in advance is your supplier's production capacity. If you decide to scale and increase your order volume, will they be able to meet your increased demand?
Delivery speed
Finally, talk to the supplier about the order lead-time, the different shipping options they offer, and the delivery speed of each. The turnaround time for private label orders is important to know if you want to plan your stock carefully.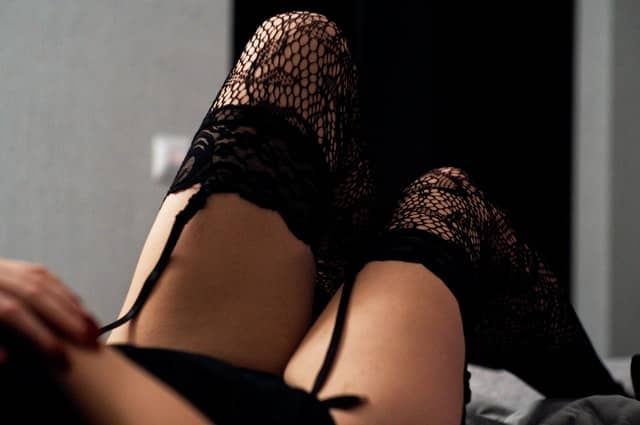 How to Build a Private Label Lingerie Brand?
Here are all the steps you need to take to build and launch a successful private label lingerie brand:
Step 1: Research
Here, you'll do the following:
Product research
Market research
Keyword research
Competitor research
Like this, you'll get a better idea of what you want to sell, who you're selling to, and who your competitors are.
Step 2: Branding
The next thing you'll want to do is develop your product branding. This includes:
Niche
Brand name
Logo
Tagline/slogan
Brand colors
Typography
Social media visuals
USP (unique selling proposition)
VPs (value propositions)
Product designs (if applicable)
Step 3: Product sourcing
Now, it's time to find private label intimate apparel manufacturers that you're going to work with. Use this list to find a supplier that suits your needs.
Discuss the following points with your supplier:
The MOQ
The product price
Customization possibilities
Prices for customization
Product sizes
Product materials
Exact color codes
Possible shipping methods
Lead or production time
Branded packaging
Storage and warehousing
Dropshipping possibility
Step 4: Online presence
Next, you'll want to do the following:
Build an online store (Shopify or WooCommerce)
Sign up for social media accounts
Import products and write product descriptions
Set up your checkout pages
Add website terms and return policies
Set up multiple payment gateways methods
Step 5: Market and sell
Once your online store and social media profiles are ready to go, you can launch and start advertising.
It's important to have a marketing and budgeting plan set in place in order to invest smartly throughout platforms.
Think of where your ideal audience hangs out when choosing an advertising platform. Maybe TikTok is better than Facebook for your target niche?
You have two options for bringing traffic to your store – organic and paid.
Organic efforts are things like SEO blogging, organic TikToks, or YouTube channels.
Paid advertising can be TikTok ads, Facebook or Instagram Ads, Google PPC search ads, and similar.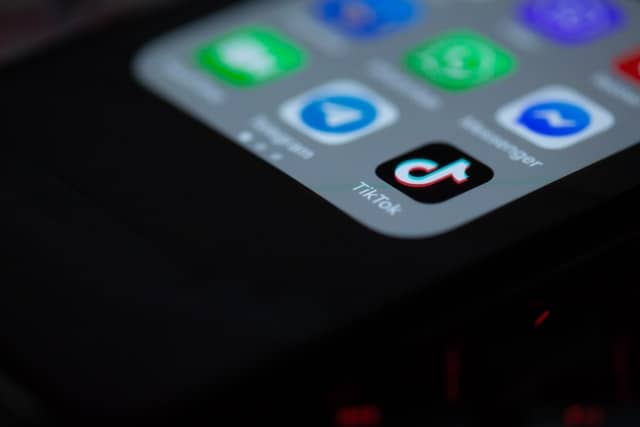 How Do I Dropship a Private Label Product?
If you don't want to bother with warehousing and storage and want to dropship your lingerie, there are two solutions:
Find a supplier that dropships
The first and most obvious solution is to find a manufacturer who agrees to store and dropship for you (for a certain fee, of course). Not all suppliers will agree to this, but some will.
Work with a dropshipping agent
The next best option is to collaborate with a full-service dropshipping agent in China who can help you source, store, and dropship your products globally. This is the best choice for dropshippers who don't have a physical presence in China but want to source from there.
Is Selling Private Label Intimates Profitable?
Absolutely. Private labeling intimate apparel means having your own brand of lingerie. Depending on your sub-niche, this can be a very lucrative business.
If you find the right supplier and manage to customize your products and website properly, you can establish a high-end brand, sell high-quality products, and enjoy better profit margins.
To stick out from the competition, we recommend focusing on an under-served market such as plus-size lingerie, costumes, silk lingerie, themed lingerie, and similar.
What Are the Best Private Label Intimate Apparel Manufacturers in the USA?
Here's a list of some good private label lingerie manufacturers in the US:
Lingerie Mart
Bennett and Company
Alibaba (suppliers with warehouses in the US)
AliExpress (suppliers with warehouses in the US)
What Are the Best Private Label Intimate Apparel Manufacturers in China?
Some great sources for Chinese private label lingerie manufacturers are:
Alibaba
AliExpress
Made-in-China
FashionTIY (warehouses in China)
Global Sources
What Is the Best Way to Find a Lingerie Manufacturer in China?
If you want to find a Chinese lingerie manufacturer that can help you build your private label brand, you can look at our list above.
All in all, you have these options:
Google
Start by Googling a keyword like "private label lingerie China" or "private label intimate apparel manufacturers China". See what you come up with.
Online marketplaces
If you don't find anything by Googling, check some of the B2B marketplaces we mentioned above, such as Alibaba, Made-in-China, Global Sources, etc.
A product sourcing agent
Your third option is to collaborate with a trustworthy product sourcing agent in China who can find lingerie manufacturers and negotiate in your name.
Can a Product Sourcing Agent Help Me Find a Private Label Lingerie Manufacturer?
Of course. A product sourcing agent from China is one of the best ways to find trustworthy suppliers for private label intimates.
We recommend a local agent who speaks the language and has years of experience on the market. Get in touch and use our free quote service if you're looking for suppliers for your new brand.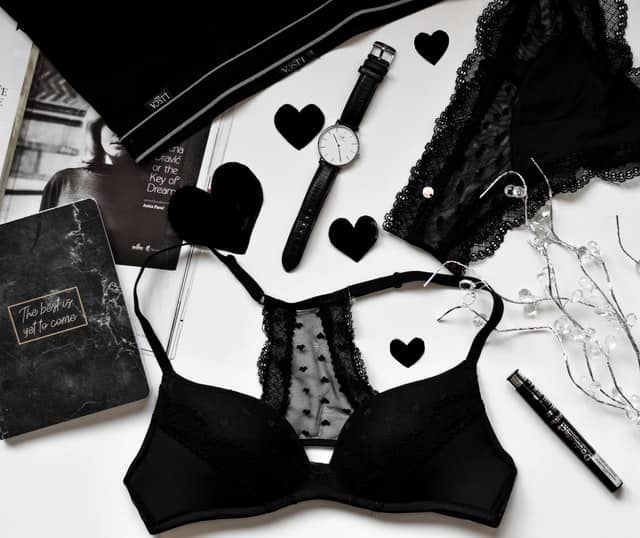 To Sum Up
All in all, we can conclude that building a lingerie brand and reselling intimate apparel can be a lucrative eCommerce business idea when done right.
Since we're talking about a private label brand, the most important key to success will be the supplier you choose.
So, we sincerely hope that our list of private label lingerie manufacturers gave you an idea of where to look.
If you're in the process of building a brand and still struggle to find private label intimate apparel manufacturers, tell us what you need and get a free quote with no obligations.