In the past few years, it has become undeniably clear that e-commerce is the future. Its convenience has made it invaluable to customers while its lesser operational costs are a dream come true for entrepreneurs.
Nevertheless, as online stores and doorstep deliveries become more commonplace, the space has equally become more competitive. Consequently, details such as getting your e-commerce packaging right are now more important than ever.
Have you been sending out your delivery packages in plain boxes or unremarkable courier bags?
Well, it's fair to say you have not broken any laws but do pull up a chair because this is just the guide for you. In it, we highlight why it is essential to invest in better e-commerce packaging, how to up your game, and how to get your supply partners on board.
Let's begin.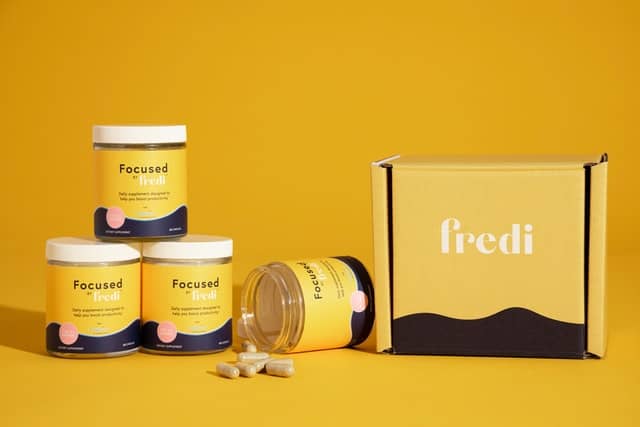 What Is E-commerce Packaging?
If you run an online store, a dropshipping business, or have a brick-and-mortar store with a delivery service, you have to package products to get them to your customers when they place an order.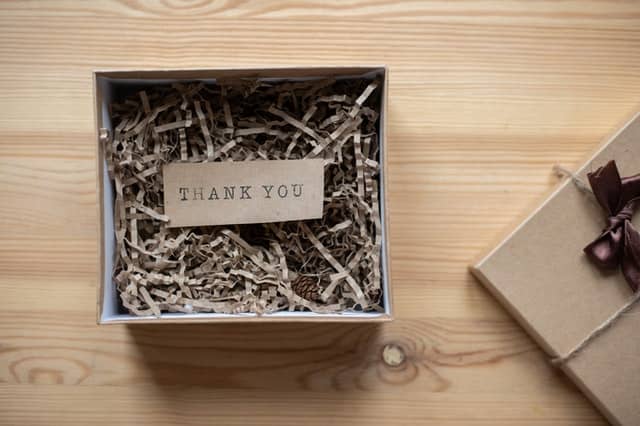 The packaging you use during such dispatches is what is referred to as e-commerce packaging.
It is distinguished from typical retail packaging because:
E-commerce packaging is not just a way to pack goods. It is also a medium that online businesses can use to make an impression or interact with their customers.
Unlike retail packaging, e-commerce packaging is not mainly about making a product easy and appealing to display on shelves. It is about curating a safe delivery and pleasant unboxing experience for customers.
Understanding the Importance of E-commerce Packaging
The obvious role of e-commerce packaging is that it makes it possible to safely get products from your warehouse to your customers' hands.
However, e-commerce packaging plays other salient roles that are just as significant. Let's discuss a few of them.
A Chance to Interact with Your Brand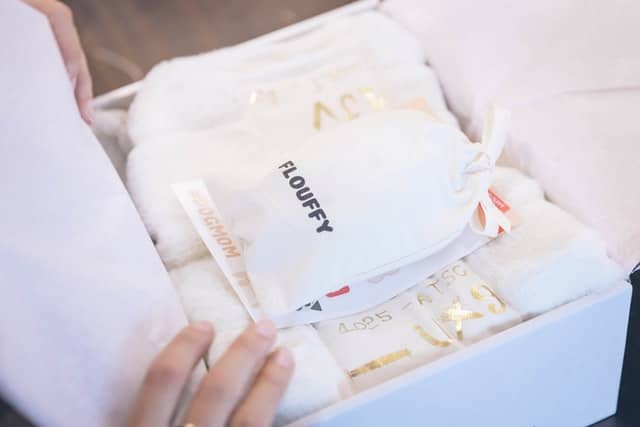 When consumers shop for goods at a supermarket, they have a chance to read through product labels and get dazzled by brand descriptions.
In contrast, shopping online may only give them a brief glimpse of your brand through writings on a screen. Unfortunately, while your branding message may hit home, it can be a bit impersonal and this could hinder customers from fully relating with your brand.
Sending them packages in custom e-commerce packaging, as opposed to plain cartons, bridges this gap very effectively.
You can include as much product branding info as you see fit and make your brand interaction with customers more tangible and memorable.
A Wow Factor
E-commerce businesses are now all the rage and hence the competition is quite stiff. As a result, there is a dire need for your business to have a wow factor that sets it apart from others in your niche.
True, the most important parts of running an e-commerce business are always great customer service and quality products.
However, in addition to such basics, customers are also swayed by extras like great packaging. It can easily be what gives your business a winning edge.
Safe Delivery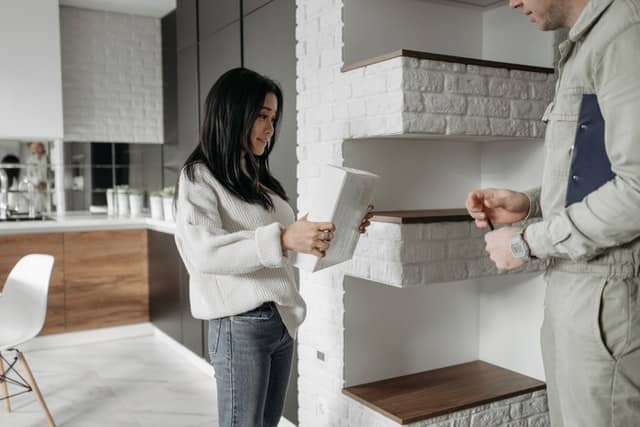 In a perfect world, shipping goods to customers would be a seamless process with no risks. Sadly, the reality is quite different. Shipping and the handling of packages are not always flawless and goods can sometimes get pilfered or damaged during transit.
You can mitigate this risk for your customers by using e-commerce packaging that protects the products they have ordered as much as possible.
Marketing
When used strategically, great packaging can yield more sales in the world of e-commerce.
Take promotional flyers for example. Including them in your packaging could inspire customers to order more items next time as they would know what other products your store has to offer.
Further, in this age of social media, your business could get a major boost if your customers share unboxing videos featuring your lovely packaging. It is one of the simplest and most effective ways to earn your business some free advertising.
A Delightful Customer Experience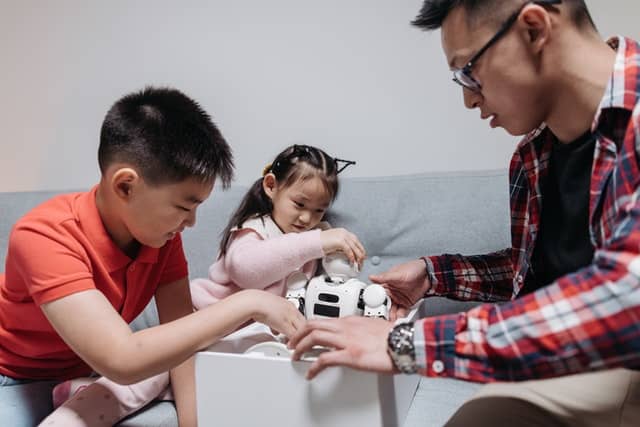 The expression 'retail therapy' describes a feeling of rejuvenation and bliss that most customers get when they buy something they like or have been coveting.
However, good e-commerce packaging can also be effective for online retail therapy because:
If you use quality e-commerce packaging, receiving order deliveries feels rewarding. Customers feel as though you sent them a gift as opposed to just fulfilling another order.
It makes customers feel valued and encourages them to buy from you again.
In the end, it is a win-win for both you and your customers.
Reconfiguring Your E-commerce Packaging
By now you have a clearer picture of why e-commerce packaging matters and how it can benefit your profit margin.
So, how do you make the transition from run-of-the-mill packaging to eye-catching boxes or bags that make your online store stand out?
Understand What Your Target Market Needs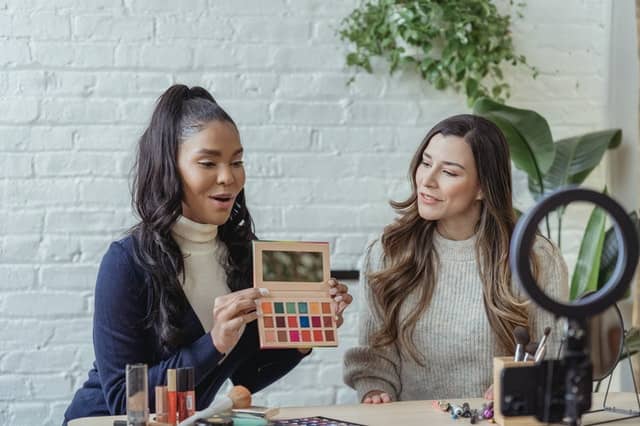 It would be ideal if your e-commerce packaging matched the needs and preferences of your target market.
For example, if you are selling products for an elderly demographic, it would be wise to send packaging that is well wrapped but easy to open. It would also be best if you provided any additional information in fonts that are easy to read.
On the other hand, if your target market is a more youthful demographic, functional, chic, and Instagram-worthy packaging may be more fitting.
Choose a Look
Once you know what kind of packaging your customers would appreciate, try and find a design that fulfills their needs and aligns with your brand.
You could choose to work with a professional designer or use inspiration from various online platforms and do it yourself. The latter could be particularly useful if your business is a startup and you would like to save on costs.
Aim for designs that would pair well with your brand colors. Test them using digital mock-ups to ensure that you would have enough space for branding too if that is something you plan to do.
Consider Size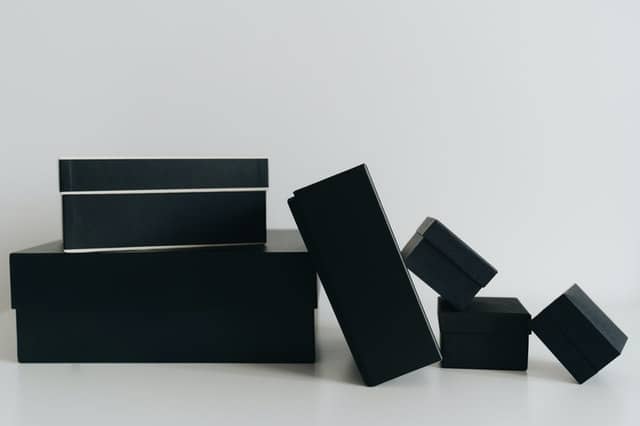 Customers are likely to order different products in different quantities. As such, whatever design of e-commerce packaging you choose needs to be adaptable for different orders.
If you like a particular design and find it inefficient for certain kinds of orders, try to find an equally good alternative. For example, if you will be using gift bags, it may be more practical to have gift boxes or baskets for larger orders that would be too heavy for bags.
Consider the Type of Product You Will Be Packaging
Products like sneakers may require a very different kind of e-commerce packaging from that of products like make-up. This is because their designs and nature are completely different.
Subsequently, as you compare packaging options, consider different product characteristics such as:
Their fragility – are they breakable? If so, how can you cushion them against impact during shipping and handling?
The possibility of spills– liquid products can be prone to spills so it would be advisable to find ways to mitigate or prevent such spills if possible.
Their value– valuable products are more likely to be tampered with or pilfered while in transit. You could try and overcome this challenge by using tamper-evident e-commerce packaging so that customers know when not to accept a package.
Choose the Packaging
E-commerce packaging varies not only on design but also based on what it is made of and how it is used. Some of the packaging options you may encounter include:
Corrugated boxes- these are boxes made using multiple layers of cardboard. They are more resilient than an average carton, they seal better, and even handle decorative printing very well.
Poly mailers- these are plastic envelopes made of polyethylene. They are great for sending small packages because they are lightweight and take up little room. The material is also weather-resistant and not prone to tear.
Subscription boxes- this is a type of e-commerce packaging that is designed to accommodate a specific selection of products that is delivered to customers regularly.
Aim for an Effective Printing Method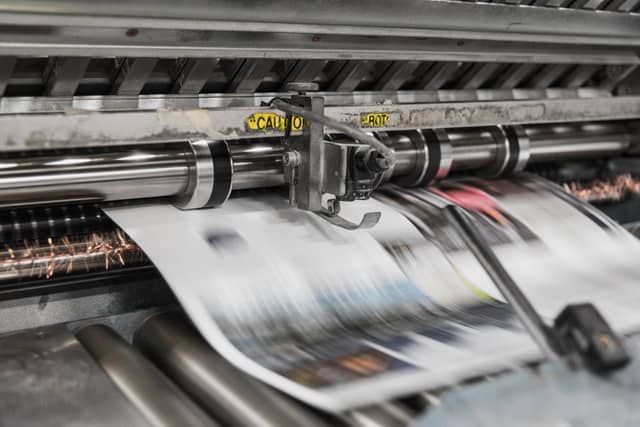 Printing plays two fundamental roles in e-commerce packaging:
It beautifies your packaging in terms of graphics and brand colors.
It allows you to communicate different marketing messages and product descriptions to your customers.
Based on this, it is imperative that you choose a style of printing that is:
Neat- avoid low-quality printing options that are messy and produce poor graphics. Aim for clear prints that produce graphics with fine lines and bold colors.
Ideal for your application- will you be printing bulk or small quantity orders? What kind of materials will you be printing on? Is it a monochrome print or a multi-colored design?
Durable- any type of printing that you choose should not rub off easily. If it does, it would defeat the purpose of doing it in the first place.
Your main printing options will likely be digital printing or offset printing. Digital printing is ideal for small orders and expecting simple prints. Offset printing, on the other hand, is better for larger batches of prints, delivers clearer graphics, and can execute complex prints.
Ready-made or Custom?
Packaging companies are coming alive to the fact that e-commerce packaging is a lucrative niche that is likely to become a significant profit line.
As a result, there are now lots of companies that offer different types of ready-made e-commerce packaging. All you have to do is stick custom printed labels onto the packaging for branding purposes. This would be a good approach if:
You have a limited budget; ready-made packaging is often cheaper because it is made in bulk and thus manufacturers enjoy economies of scale.
You would prefer to receive your packaging immediately instead of working through design processes and waiting for the packaging to be made.
Alternatively, you could choose to work with custom e-commerce packaging that is tailor-made for the needs of your business. This may be a more favorable option if you:
Sell or dropship products that require very specific packaging for purposes of preservation, hygiene, or protection against tampering.
Are having a hard time finding ready-made packaging that matches your branding goals.
Would simply like to use e-commerce packaging that is unique from other brands and would make your deliveries one-of-a-kind.
Sampling Your E-commerce Packaging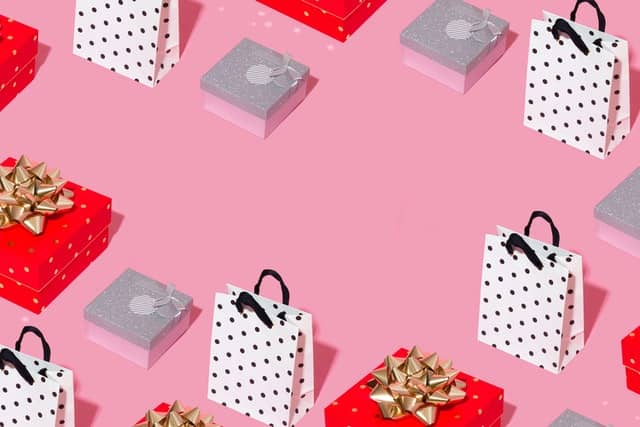 Getting a sample of your preferred e-commerce design allows you to evaluate it more realistically and even test it. Examine details such as:
How well the packaging bears the weight of different products
Whether the products you sell fit properly in the packaging
The quality of the printing and whether all text and graphics are clear, legible, and free of typos
How well the packaging seals and how easy or difficult it would be for customers to open their deliveries
The best part is that sampling works for both custom or ready-made designs of e-commerce packaging. Think of it like a test drive before you commit to a long-term arrangement.
Implementing Your E-commerce Packaging Strategy
E-commerce businesses can be divided into two main categories; those that handle inventory and those that do not. How you implement your e-commerce packaging ideas will largely depend on which of these categories your business falls into.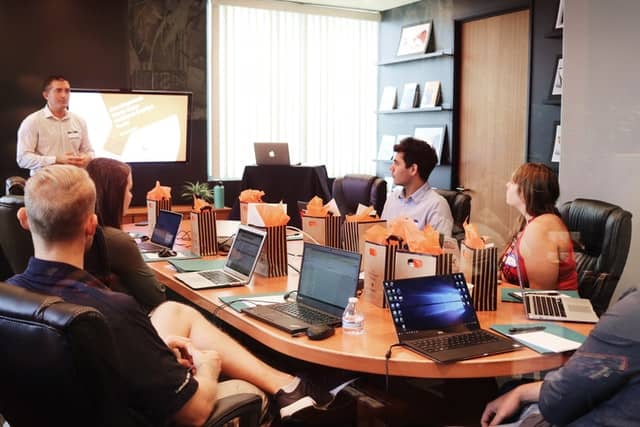 E-commerce Businesses That Handle Inventory
If you handle inventory, it means that you source products wholesale, store them in your warehouse, and dispatch orders to clients when they place orders in your online store. It could also be that you make the products and sell them via an online platform.
The beauty of this operation is that it allows you to implement e-commerce packaging on your own. Once you receive an order, you can package the products in your custom bags or boxes and dispatch them for shipping.
Granted, it will add an extra step and possibly extra costs to your order processing but the silver lining here is that you have hands-on control. You get to execute your vision exactly how you want it done.
E-commerce Businesses That Do Not Handle Inventory
If you sell products without handling inventory it means that you:
List them in your online store
Receive orders for the products and share them with your supplier who then fulfills the order by shipping the products directly to the customer
In a nutshell, you are a dropshipper.
Dropshipping presents lots of benefits but it requires you to work closely with your suppliers. For instance, in this case of e-commerce packaging, you would have to either:
Request your dropshipping suppliers to use your e-commerce packaging when processing orders from your online store.
Partner with a dropshipping agent that will collect the products from the supplier, provide warehousing, and implement the branded packaging when you share orders with them for fulfillment.
Some suppliers are usually open to the idea of custom packaging as long as you provide the packaging design and are willing to pay the extra order processing fees.
On the flip side, some suppliers may not be able to offer this service. It could also be that their fees are too high or that you have tried their custom packaging service and it was not up to scratch.
In such instances, partnering with a dropshipping agent would certainly be the way to go.
FAQs on E-commerce Packaging
What Factors Should I Consider When Choosing E-commerce Packaging?
Aside from the basics, like customer preferences and product safety, that we have already discussed, consider other important factors such as:
Cost implications vs ROI– custom e-commerce packaging is an extra expense that you may have to pass on to customers. Choose a type of packaging that is great enough to bring in more sales but is also cost-effective.
Shipping regulations- shipping companies and shipping methods like air freight may have specific regulations about packaging materials and how certain products should be packaged. It is best to adhere to them and avoid shipping complications.
Eco-consciousness– it would be prudent for your business to use eco-friendly e-commerce packaging. Most customers prefer it and tend to be loyal to brands that are keen on such crucial social issues.
Where Can I Find E-commerce Packaging Ideas?
You would be amazed by the multitude of design ideas that you can find through online research.
Social media platforms like Pinterest, Facebook, and Instagram would be particularly useful in this endeavor. Ecommerce businesses use them to advertise their packaged products and customers also use them to showcase their purchases and unboxing videos.
Speaking of videos, Youtube would equally be an invaluable research medium. Look out for influencer channels in your niche to see what packaging approaches other brands are taking.
The idea here is not to copy and paste the ideas that you find on these platforms. Instead, use them as inspiration to come up with your own spectacular e-commerce packaging concepts.
What Is Eco-friendly E-commerce Packaging?
Eco-friendly e-commerce packaging is packaging that is made from materials that do not negatively impact the environment. These are materials that:
Can be reused– materials such as corrugated boxes can be reused for other purposes like storage long after the delivery has been done. It does not have to be a wasteful one-use product.
Are sustainably sourced– sustainably sourced packaging is obtained from raw material sources that can be replenished such as a paper company that harvests but replants trees.
Are biodegradable- biodegradable packaging refers to materials like kraft paper that can naturally be broken down by the environment. They help reduce problems like plastic waste.
Besides elevating your brand image, eco-friendly packaging can be more profitable by reducing packaging costs or earning you business tax incentives in some jurisdictions.
In Conclusion
In today's world, customer experiences are arguably the most crucial element of doing business. Your business could gain countless referrals and achieve exponential growth by simply making customers feel appreciated and well-served.
So, when all is said and done, great e-commerce packaging is worth investing in. It is the magic touch that customers will remember and keep coming back for every time they need the kind of products you sell.
Are you having a hard time finding suppliers that can implement your e-commerce packaging ideas? Let us help.
We are a full-service sourcing company with years of experience in branded packaging for e-commerce. You can count on us to find manufacturers that can deliver what you need. Our warehouses are also well-equipped to receive your orders and implement your packaging instructions.
To get started, send us a detailed list of your sourcing and packaging requirements and request a free quote.