Selling on Amazon has been the top trend in e-commerce to become profitable quickly. Millions of sellers join Amazon every year but only a handful are successful.
While many reasons can be attributed to their failure, sourcing from the wrong places is surely one of them. You have to take many considerations into account if you want to be a successful seller on Amazon.
In this article, we will learn how to source products to sell on Amazon in a more efficient and profitable way for you in 2023. 
Let's start.
Things to Consider While Selecting a Product
Before we explore how to source products to sell on Amazon, let's find out what factors make a successful product that you may consider sourcing from other suppliers.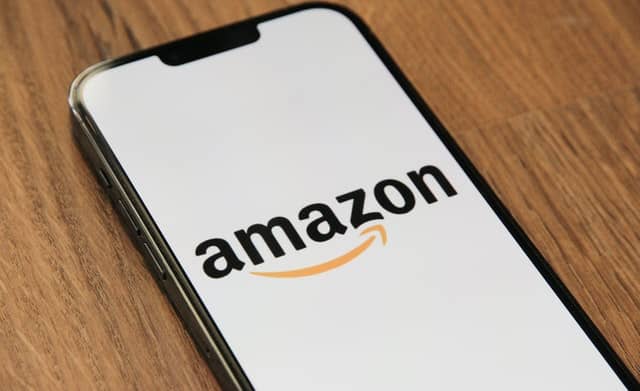 You should consider the following factors while doing your product research to sell on Amazon.
Niche
You should have an idea if the product is for general use or belongs to a specific niche. If it is a general-purpose product, it is always good to sell as there will be a huge audience.
If the product is from a specific niche, you should check if it appeals to a passionate audience. If yes, you can always expect high sales volumes by targeting it.
Demand
The product should have high demand. Otherwise, you would have to put a lot of effort to convince buyers. An effective free tool to check the trend or demand is Google Trends. Other tools like Jungle Scout or Helium 10 also come in handy for Amazon product research.
You can also select seasonal products but the demand for such products should be steady in the relevant seasons.
Profit Margins
You have to do this calculation. Have a bigger picture of product cost and your selling price.
This will help you calculate your tentative profit margin per product. Don't forget to include the costs of selling on Amazon and marketing costs, etc.
Product Life
Try to have an idea of the product life you are going to select. Some products have a very short life cycle. A good example to explain this is Fidget Spinners.
They had crazy demand when they were launched in 2017. But soon after a few months, their demand plunged to a level of zero. You need to decide if your product would have a long life. Otherwise, it may end up being dead stock.
Competition
Try to check if the product has fierce competition. If there are a lot of sellers on Amazon selling the same product, your profit margins may be squeezed to the extent that you no longer remain profitable.
Big sellers may have already sourced those products by buying in bulk and are willing to sell at a price that small sellers cannot match.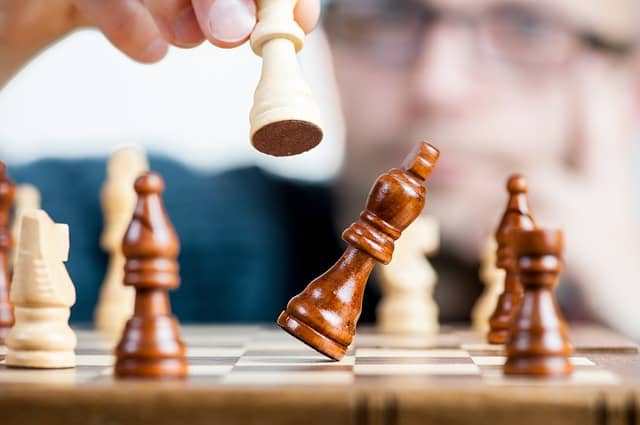 Repeat Order
Another important factor when selecting a product to sell on Amazon is its chances of repeat orders.
If your product has regular use, your customers are most likely to buy it from you again if they are satisfied with their purchase experience.
How to Source Products to Sell on Amazon?
Product sourcing is an art. While it may look like a simple task to a person who has not yet started selling on Amazon, it can be a tough job.
It depends on your business intentions and scale that will lead you to select the right method to source products to sell on Amazon.
Following are the legitimate and proven ways to source products to sell on Amazon. You need to decide which method suits you best keeping in view your business objectives and long-term goals.
Wholesale Buying
This is probably the most prevalent and stable sourcing method that is used by millions of Amazon sellers. The basic idea of wholesale buying is to buy the products in large quantities for a supplier and start selling those products on Amazon at the retail model (one by one).
The supplier in this case may be a manufacturer or a stockist who has products in high quantities.
Wholesale buying is one of the most popular sourcing methods. It mostly comes with a certain minimum order quantity (MOQ). The buyers have to buy a certain large quantity of the product to avail of a special discount per product.
Selecting a wholesale supplier is the key here. If you have just started out on Amazon, you need to find out small business wholesale suppliers for your benefit.
Additionally, wholesale buying is also a specialized task. You have to know every nitty-gritty of how to buy wholesale products to avoid any business blunders.
If you are an established Amazon seller, you still need to have a list of reliable wholesale suppliers around the world to check which one suits you best.
As Amazon is spread across different parts of the world, you also need to decide where you want to sell on Amazon. For that, you also need to find a wholesale supplier who is near to your location to save on shipping costs and lead times, etc.
If you are selling on Amazon USA, you may want to buy from wholesale suppliers in the USA. But at the same time, you also have to compare the product variety and prices of wholesale suppliers in China.
Furthermore, if you can physically visit Chinese wholesale markets like Yiwu and Guangzhou, you can have a lot of options to select from a huge range of wholesale suppliers for different items.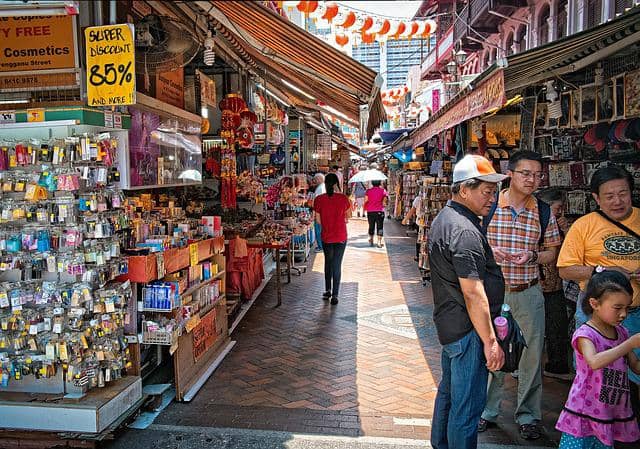 You also have the option to discuss the possibilities of having some little tweaks to your products to stand out from your competition.
Buying from wholesale sources can be a decision that can lift your business to new heights.
Let's quickly find the pros and cons of wholesale buying and selling on Amazon.
Pros
Cheapest prices per product
More flexibility in setting up sale prices
Chances of buying from a manufacturer
More control over your products
Chances of starting a brand
Cons
Storage challenges (FBA fee or your storage costs)
Higher chances of stockpiling
High investment required
Sourcing Direct from Manufacturers
Another highly effective method of sourcing products is to buy directly from a manufacturer.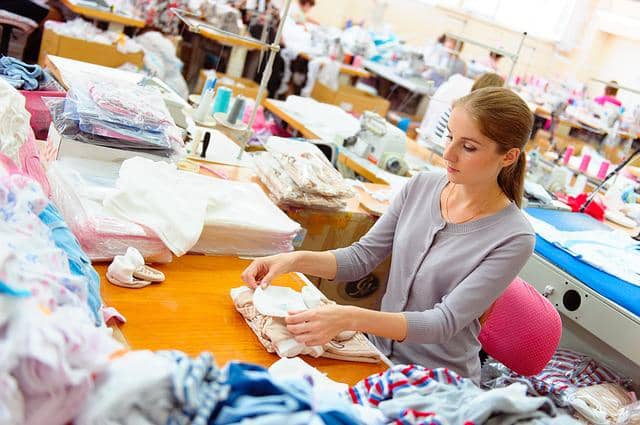 Your supplier might not be a manufacturer in wholesale buying. There are a lot of distributors and stockists, etc. who have bought products in very large quantities and are reselling them as wholesalers in smaller batches.
This type of sourcing only focuses on buying from a manufacturer, OEM, or a factory.
One of the benefits of sourcing products directly from a factory is that you can ask the manufacturer to make the required customizations in your products so that you can sell those products as your brand.
This gives you a lucrative opportunity to start white-label or private-label business on Amazon. While Amazon private label business is considered one of the most successful businesses, many people still compare private label and wholesale on Amazon.
As you may know, China has largely become the world's factory for manufacturing almost every kind of product that the world requires.
That is the reason why most Amazon sellers are willing to buy direct from a China factory.
You have a lot of benefits with only a few cons by sourcing from a factory directly that are listed briefly below.
Pros
Cheapest rates
Some control over the production of your items
Chances of product customization
No middle-man commissions
Samples are available before buying
Smooth and steady supplies
Cons
Difficult to find a factory for each product
The products may be offered with very high MOQs.
Language barrier while working with foreign factories (Chinese language)
Trade Shows
Trade shows or business expos are events that host a variety of suppliers including factories as well. If finding and interacting with suppliers seems to be a daunting task to you, trade shows can be useful.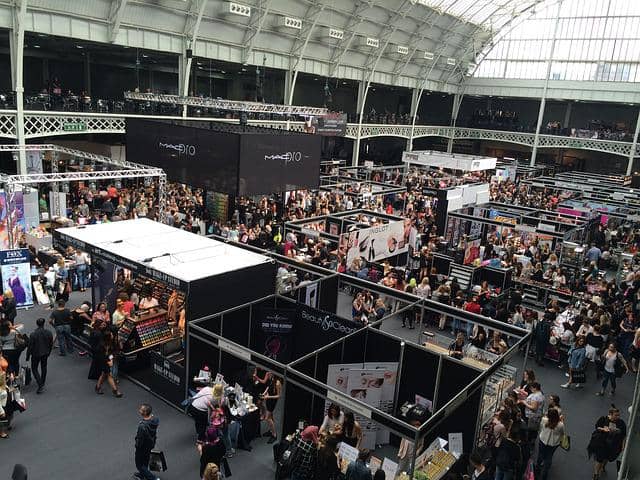 You just have to reach the place where the trade show is being held and you have a whole bunch of suppliers for the same product you want to sell on Amazon.
That's where you can leverage their internal competition to have the best deal.
If you get a chance to attend an international trade show, it can turn out to be the best opportunity to source the products you want at the most competitive prices.
Attending a trade show can also go beyond prices as well. If there is no big difference in the prices, the suppliers can also try to win customers based on their services.
So, such trade shows are always in favor of retailers. If you can share your Amazon sales statistics with them, they can be even more flexible with you.
In a recent trend, many trade shows have gone online. If attending a physical trade show is a challenge for you, you can attend online trade shows and bag on this opportunity to interact with the suppliers of your choice.
Let's have a look at the pros and cons of attending trade shows to source products you want.
Pros
A lot of suppliers under one roof
More product variety
Product customization can be discussed
Competitive pricing to win contracts
Time-saving
Cons
Trade shows are not available throughout the year.
Limitations to attending trade shows (difficult to attend international trade shows)
Not enough niche-specific trade shows
Online B2B Marketplaces
Another great and one of the most convenient methods to source products to sell on Amazon is buying them from online B2B marketplaces.
If you have a fair understanding of selling on Amazon, you must have heard of sourcing products from Alibaba.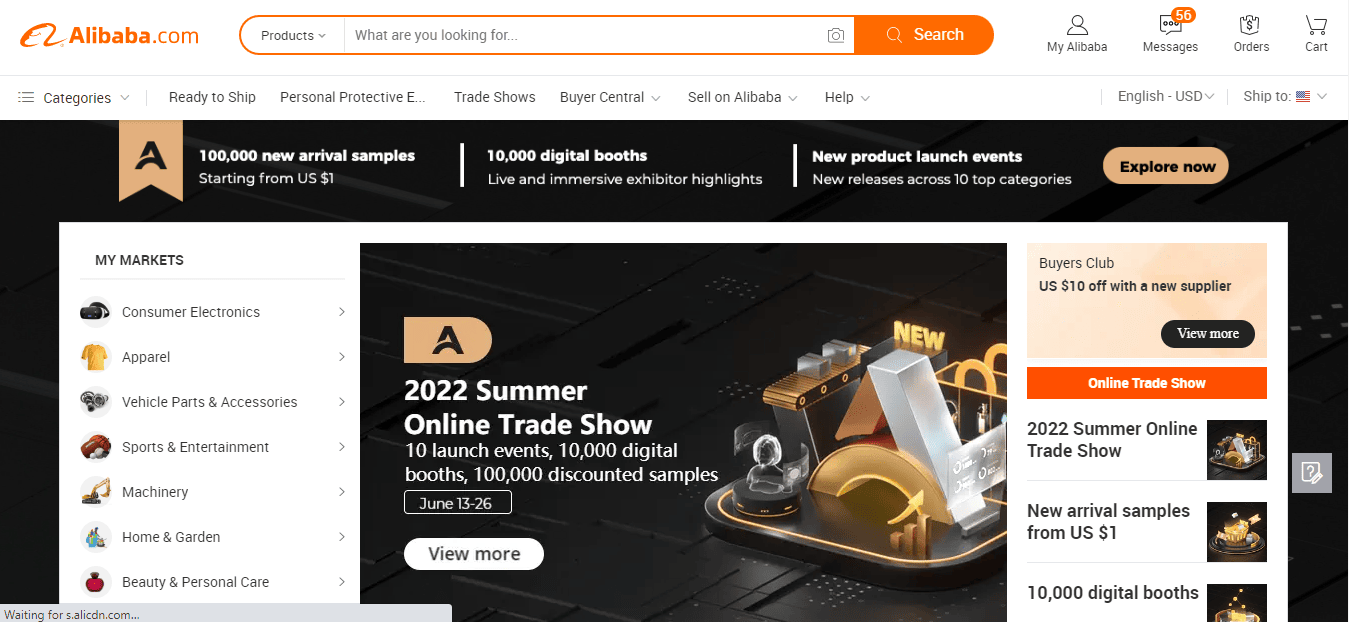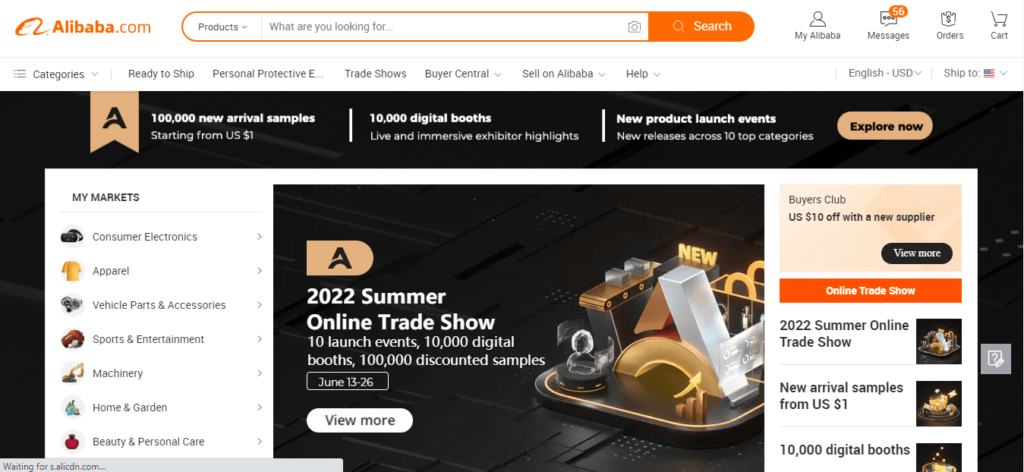 This is a popular concept. Selling on Amazon FBA from Alibaba is one of the most popular business models. Many Amazon sellers find it easy to source products from Alibaba.
You can just post a quick Alibaba RFQ to let the relevant suppliers reach you with their products and quotations.
There are many sites like Alibaba that host a very large variety of suppliers. They include every kind of supplier including factories, wholesalers, stockists, etc.
In addition to many Chinese online B2B marketplaces, there are a lot of other online marketplaces where you may find wholesale suppliers from the country of your choice. They include the following.
ThomasNet
Mfg
eWorldTrade
The best part about these online B2B marketplaces is that they have solutions for almost every kind of buyer.
You can even search for suppliers who are willing to supply products at lower MOQs. Some suppliers offer products at an MOQ of 01 piece per order.
Pros
A lot of suppliers in one place
Can be approached remotely (online)
You can set your preferences.
Flexible MOQs
More competitive pricing
Most suppliers are aware of the Amazon sales channel.
Cons
Higher chances of online scams
Communication challenges while talking to foreign suppliers
Time-consuming
Retail Arbitrage
This is a smarter approach to sourcing products to sell on Amazon. In this method, you buy heavily discounted products from retail stores and sell them on Amazon at regular retail prices.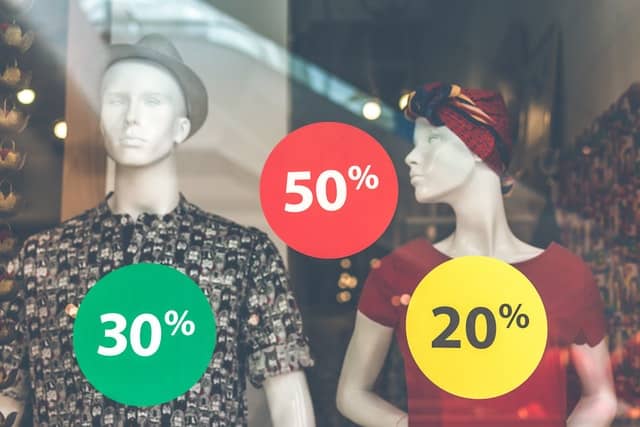 In most cases, these retail stores from where an Amazon seller buys products are located within their reach. That's because Amazon sellers would have to visit these stores to keep a constant check on the sale offers.
In retail arbitrage, there are no specific product choices. An Amazon seller usually selects products that are offered at heavy discounts.
The most common examples of retail arbitrage are buying products from clearance sales and Black Friday sales, etc., and selling them at regular prices to pocket the profit margins.
Let's see the pros and cons of retail arbitrage.
Pros
Easy sales cycle
Can be bought and sold at the same time to save storage costs
Lower risks
Time-saving
Low investment
Cons
No product choice
Reduced net profits after deducting operating and marketing costs
No regular supplies
Online Arbitrage
Online arbitrage, as the name suggests, is a sourcing method that involves buying products at heavy discounts from online stores and selling them on Amazon.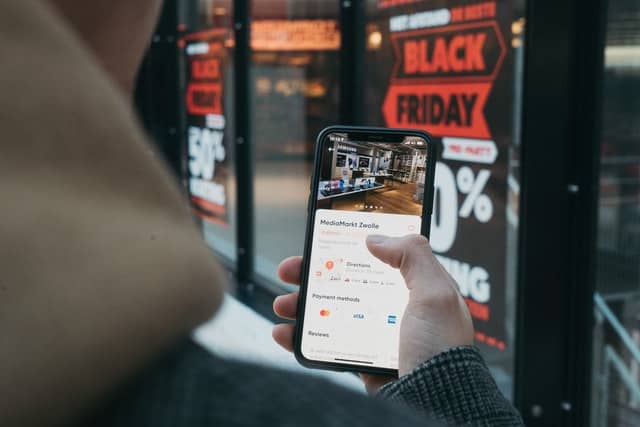 To put it in simple words, it is an online version of retail arbitrage.
Many stores are offering products at maximum discounts. So, you can leverage this opportunity to come up with a lot of products that you can buy at lower prices and sell at higher or regular prices on Amazon.
You have the option of buying products from independent online stores or even Amazon stores that are selling products at heavily discounted prices.
Timing is important in online arbitrage. Most sales are offered at special events like Halloween, Black Friday, Christmas, New Year, etc.
Few Amazon sellers buy products during these events (Q4) and sell them after the sales period is over.
Let's quickly check what are the benefits and downsides of online arbitrage.
Pros
Low investment required
No MOQs
Lower risk of failure
No product research required
Cons
Difficult to find online stores offering heavy discounts
The products offered at bottom prices may be compromised.
Repeat sales may be affected.
Dropshipping
Dropshipping is quite a popular concept in which an Amazon seller does not have any products in his stock. Rather, he promotes products of other online retailers at a higher price.
When the Amazon seller gets an order for those products, he places the order to the original online retailer by giving the shipping details of his customer. He earns the profit from the difference in pricing.
The original retailer ships the order to the customer of the Amazon seller. Hence, the dropshipping sales cycle is completed.
Dropshipping can be done by promoting products from other websites like AliExpress on Amazon and placing your orders directly to source sellers.
Some Amazon sellers also promote products of other Amazon sellers at slightly higher prices. This is called Amazon dropshipping. It requires very little capital but a lot of effort compared to Amazon FBA.
New Amazon sellers often find it difficult to select between FBA and dropshipping. That largely depends on your choice of how you want to source products.
There is also a fine line between dropshipping and online arbitrage. In online arbitrage, you only buy discounted items, and most of the time, you stock products to sell them at a later stage when the discount season is over.
In dropshipping, you regularly promote products from other online stores and ask them to deliver the products directly to your customers.
Let's have a look at the pros and cons of sourcing products in the dropshipping model.
Pros
Low start-up costs
No need to store products
Freedom to switch between products
Liberty to promote as many products as you want
Cons
Not much control over products and services
Huge dependability on other suppliers
Difficult customer services
Strict Amazon policies about dropshipping
Liquidation Stores
Liquidations stores are the stores that are willing to get rid of their products at cheaper costs so that they can liquidate all or a major portion of their products. In most cases, the business is closing down.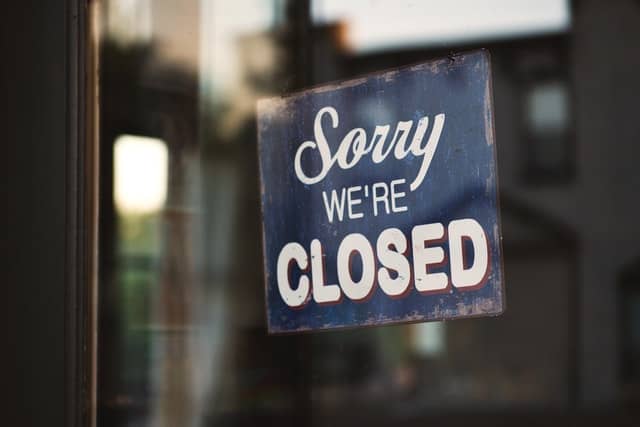 You can also source products from these types of stores and start selling on Amazon at regular prices.
Businesses are launched and retracted quickly with each passing day for different reasons. You can find many liquidation stores in your surroundings.
Irrespective of the reasons why the store wants to liquidate all of its items, you can buy them at discounted prices if you are satisfied with their quality.
Following are the pros and cons of sourcing products from liquidation stores
Pros
A good source to find profitable products
Local sourcing does not involve higher lead times.
Easy negotiations on product pricing
Opportunity to physically check the products before buying
Cons
Liquidation stores are not much abundant.
Difficult to find liquidations stores selling products from your niche
Old products may be damaged.
Limited product choice
Handmade Sourcing
Selling handmade products is considered to be a very attractive business on amazon. That's because the audiences like handmade products and are unaware of their standard pricing.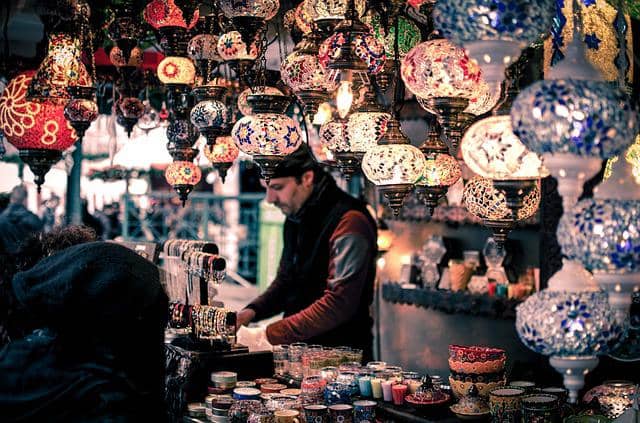 As handmade products are different from the ones that are manufactured in factories. That's why you have the leverage of charging a premium.
You can source handmade products from within your circle or from a local market selling such products.
Many people making handmade products are not into selling them online. You may bag on this opportunity of sourcing those special products and earning a decent profit margin on Amazon.
Following are some pros and cons of sourcing handmade products and selling them on Amazon.
Pros
Very less competition as compared to regular products
Higher profit margins per product
Opportunity to have passionate customers with repeat orders
Cons
Handmade products are not readily available.
Huge dependency on handmade
Difficult product packaging and handling
Sourcing Companies
A sourcing company is a specialist in finding the required products from the best available suppliers at the most reasonable prices. This is what they are best at.
A sourcing company is also referred to as a sourcing agent.
The typical specialties and responsibilities of a professional and experienced sourcing company include the following.
If time matters to you and your business then this is the best option.
As you can see, you require a lot of time and expertise to reach the best supplier for your Amazon business.
Sourcing products is often the most important factor in determining the business' success, especially in e-commerce. One wrong decision can lead you towards a knockout by your competition.
Even if you find a good supplier for your products, you would still not be sure whether there are even better options available in the market or not.
Good sourcing companies like NicheSources keep on searching for the best suppliers for a huge range of products. Due to this routine, they tend to know the best suppliers for specific products.
If you hire a good product sourcing company, you can focus on more important stuff that really matters to your business like product research, marketing, order management, customer services, etc.
Let's see the pros and cons of sourcing products from a sourcing agent.
Pros
Saves a lot of time
Provides cost-value balance
Products are available at the best prices.
Consistent products and services
Many value-added services
No communication challenges in the source country (China)
Cons
You may not have direct contact with every supplier.
You may not learn to do everything on your own.
FAQs about How to Source Products to Sell on Amazon
The following answers to the top three frequently asked questions about how to source products to sell on Amazon would attempt to clarify your doubts if any.
Is It Better to Source Products Locally or Internationally to Sell on Amazon?
If you can find products locally, it can be the best option for you to sell on Amazon as Amazon wants its sellers to deliver products as soon as possible.
If you are successful in finding products locally, you can have them quickly in your stock to qualify for prime 2-day delivery and next-day delivery, etc. It will also help you avoid lost sales due to product shortages and late deliveries, etc.
But if you analyze and find out that you are more profitable if you source products internationally, you should go for this option as being profitable would be the main purpose of your business.
What Is the Best Place to Source Products for a New Amazon Seller?
That depends on your budget. If you are low on budget, you have the following options to source products.
Dropshipping
Retail arbitrage
Online arbitrage
You can also check out B2B online marketplaces to see which sellers are offering your products on lower MOQs.
If the investment or budget is not a problem, you can go for other methods described in this article.
What Kind of Products Should I Source to Sell on Amazon FBA?
You are free to source any kind of product but you may need to keep some aspects in mind.
You have to do a comparative analysis between FBA and FBM before you source products to sell on Amazon.
For example, if you are selling through FBA, it is advised that you source products that are smaller in size because Amazon charges a hefty storage and fulfillment fee for large-size products.
Summary
Efficient product sourcing can eventually lead to a profitable Amazon business. With a lot of suppliers for each product, it can get confusing to select the best one for you.
You can refer to this article time and again if you think you are getting confused regarding how to source products to sell on Amazon.
Do you require assistance regarding product sourcing from China? Ask for a free quote today and let one of our experts help you through every step.