Alibaba and Amazon FBA are almost inseparable. If Amazon is the home for consumers, Alibaba is the place for retailers. Wholesale suppliers like Alibaba have been helping Amazon FBA sellers meet the demands of their customers for over two decades.
But how does the whole process of Alibaba to Amazon FBA work? While buying from Alibaba and selling on Amazon may sound simple, there are many hacks you must know to do it successfully.
In this article, you will learn about both business models in detail along with some useful tips and tricks you can use as an FBA seller to keep your business cycle safe, secure, and profitable.
Let's start.
What Is Amazon FBA?
Amazon is the largest platform for online shopping. Amazon FBA is a service offered by Amazon that provides storage, packaging, and shipping assistance to sellers to fullfil their orders.
Being the most popular online retail website and having branches all over the world, Amazon can store products in its global warehouses and hire dedicated staff to locate, pick, pack, and dispatch products to its customers' addresses.
What FBA Means for Consumers
Trusting a platform is easier than trusting an unknown seller since the platform has already checked the products' conditions before dispatching them.
FBA is a kind of guarantee that Amazon has validated those products. However, the responsibility still lies with the seller whose name is mentioned against those products on its website.
This stamp of FBA gives Amazon customers the confidence that the products will be safe to buy and delivered without any unnecessary delays as the platform itself manages them.
As you can see in the screenshot, this product is sold by an independent seller but is shipped by Amazon. This is an example of Amazon FBA.
What FBA Means for Sellers
In FBA, sellers have to send their products to Amazon fulfillment centers according to Amazon's guidelines. Amazon tags the products according to its SOPs and keeps them in its warehouses.
Amazon also charges a monthly storage fee for its sellers as per their space consumption typically in cubic feet.
It also charges the fulfillment fee per unit which varies according to the products.
What Is Alibaba?
Alibaba is the largest Chinese B2B platform that connects buyers with suppliers. The suppliers on Alibaba are mostly comfortable in selling their products via the wholesale model.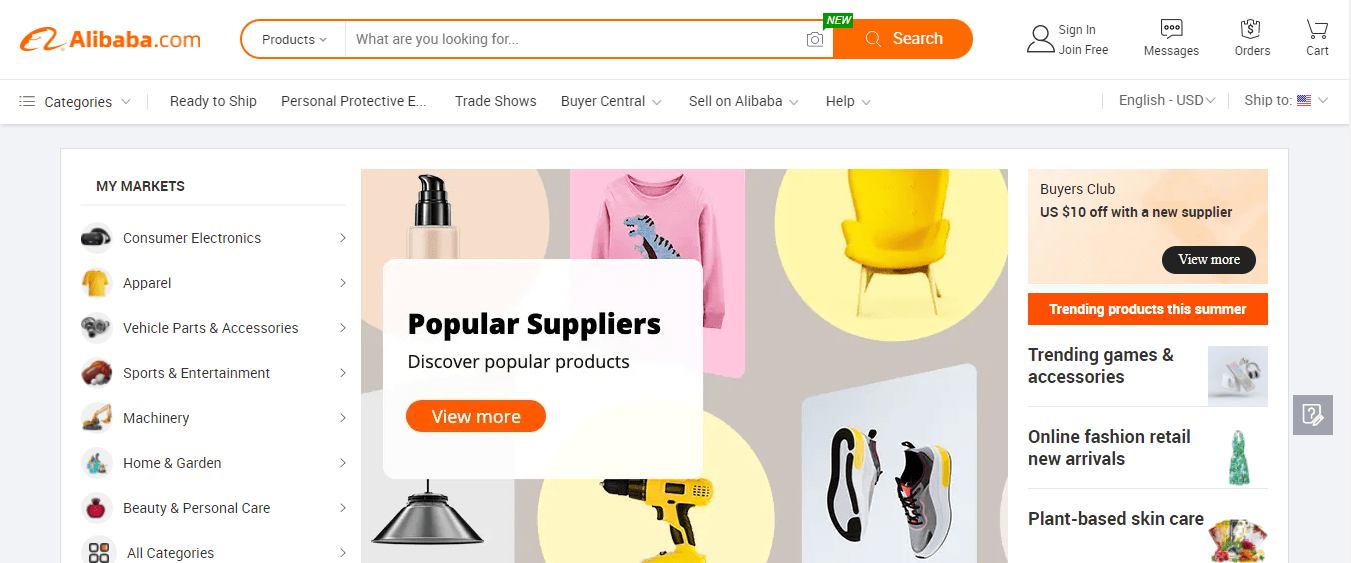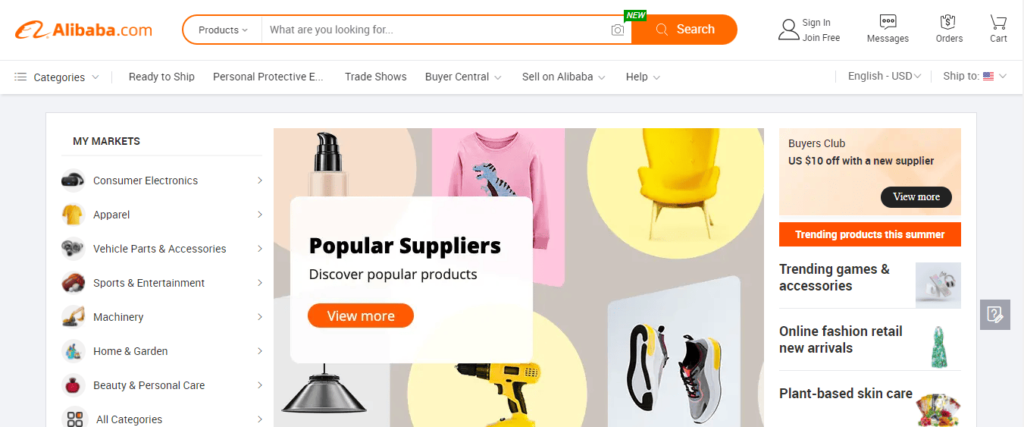 It means that they sell their products in large quantities. That's why the products at Alibaba come with certain minimum order quantities (MOQs).
This incentivizes buyers with bigger discounts. Although the discount per product may seem small, it has a huge impact on the overall order value.
For example, a buyer can save over $24 if he just buys over 60 pieces from Alibaba in the example shown below in the screenshot.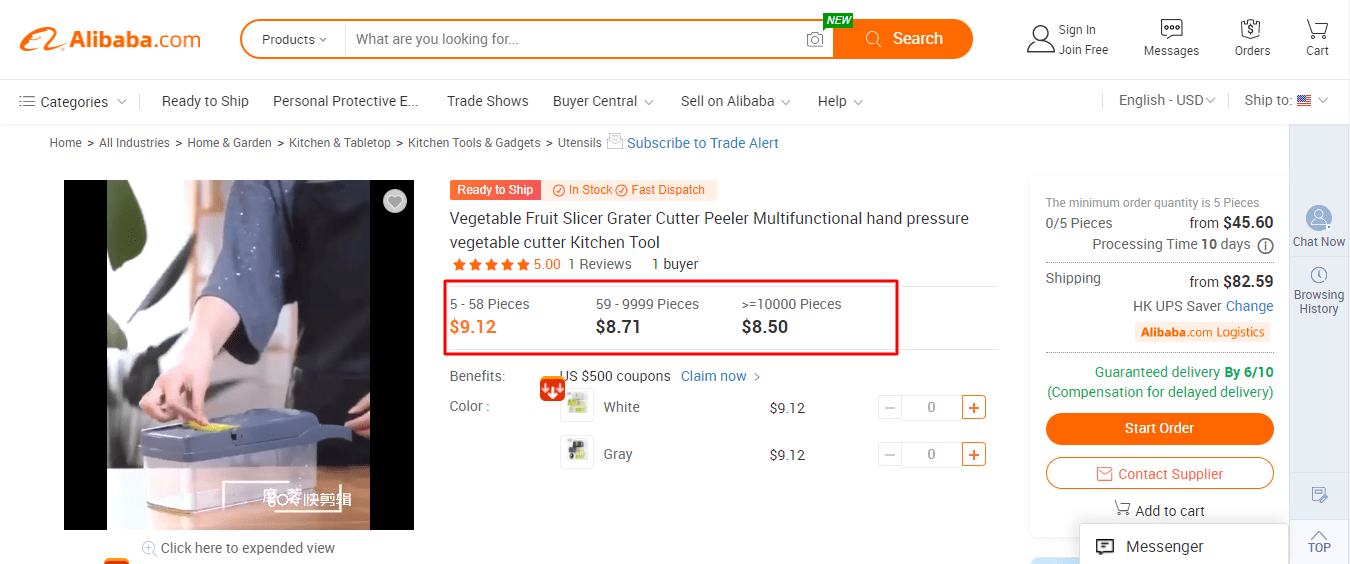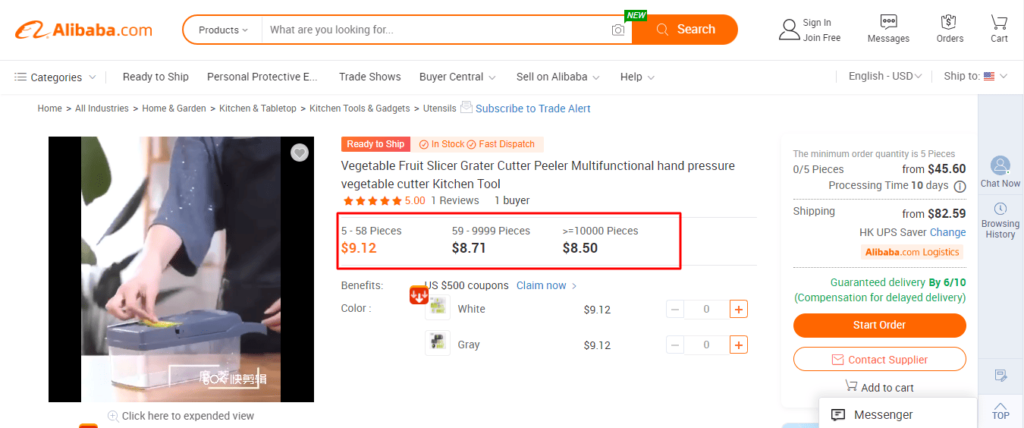 A reseller or the retailer is already interested in buying in larger quantities.
It is a win-win situation for both buyers and suppliers at Alibaba. The buyers get products at cheap prices and the suppliers are successful in liquidating their products.
There are mostly the Chinese suppliers on Alibaba in addition to hosting suppliers from other countries.
The Connection between Alibaba and Amazon FBA
By now, you must have already understood the connection between Alibaba and Amazon FBA. The sellers on FBA source products from Alibaba and sell on Amazon.
Most suppliers on Amazon do not have their products. They source products from one place and sell them on Amazon. That's why they are known as retailers.
In this case, the suppliers on Amazon FBA source products from Alibaba. They have two options.
Buy from Alibaba and send them to Amazon.
Ask Alibaba suppliers to send the products directly to Amazon.
In both cases, the FBA sellers are buying the products from Alibaba in advance and sending them to Amazon warehouses before they have the orders for those products.
So, the Amazon FBA is a different model than Amazon Dropshipping.
Things to Know Before Buying on Alibaba and Selling on Amazon
Before you jump into the exciting journey of buying from Alibaba and selling on Amazon FBA, there are a few things you should know.
Following are the points that you should be careful about before you start buying from Alibaba for FBA. We have mentioned the points in form of questions for your better understanding.
Is Buying from Alibaba Safe?
Alibaba is a group of companies. It also owns a few other reputed businesses including AliExpress and 1688.
Starting in 1999 as a dedicated wholesale platform, it has gained massive popularity and trust among its buyers.
Many businesses in the world have benefited from Alibaba due to its product quality and affordable price.
But can you trust everything available on Alibaba? Although Alibaba is legit and safe, you must always apply a sense check before you start buying.
Alibaba is a legal business in China and operates with an ISIN. It is known as Alibaba Group Holding Ltd in the international stock market.
Its website runs with an SSL certificate and your payments are secure as long as you are making transactions under the Alibaba platform.
It also claims to protect your personal information. But can you trust all of its supplies? That is something you need to be careful with.
Most established suppliers on Alibaba are legit and safe to buy from. As said earlier, you have added security and protection from Alibaba as a platform.
But you have to be extra careful before dealing with suppliers at Alibaba. Following are the tips related to the suppliers on Alibaba.
Alibaba presents its suppliers in three types.
Trade Assurance Suppliers
Verified Suppliers
≤1 hr Response Time Suppliers
If you search for a product on Alibaba, you get a lot of filters on the left-hand side of your screen along with product results. These filters also include the type of suppliers on Alibaba.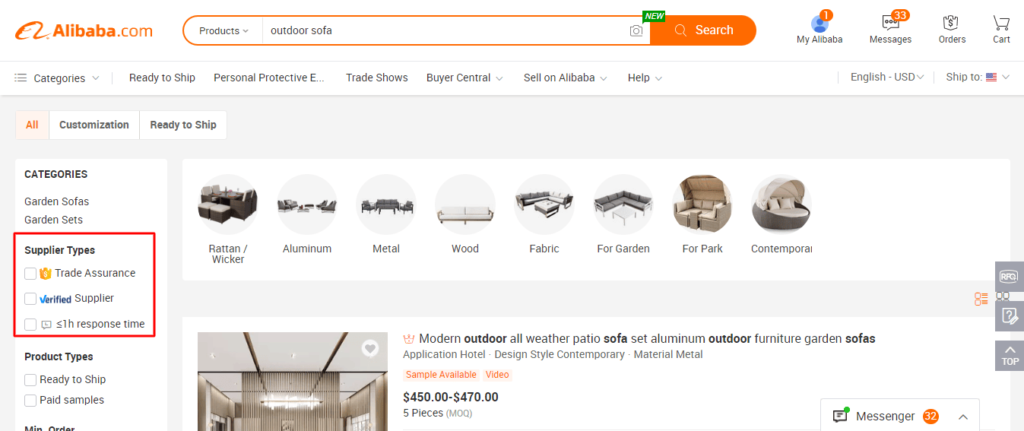 You have the liberty to choose the type of suppliers you want your products from.
If you want to have transactions that are fool-proof, you can go for the Trade Assurance suppliers at Alibaba. These suppliers have shown good performance over a certain period.
That is why Alibaba provides surety to the customers against these suppliers. Alibaba assures that the customers will be covered in terms of products and services if they buy from them.
The next level of suppliers is "Verified Suppliers". They are the suppliers who have been verified in terms of the products and services that they provide on Alibaba.
You can also buy from "<1 hr Response Time" suppliers on Alibaba but you have to be careful while dealing with them.
You can assess a supplier by following these simple tips.
Communicate with them to know if they are the right suppliers for FBA.
Ask for their experience with Amazon FBA.
Ask for the references and reviews.
Check out their history and statistics on Alibaba shown on the right-hand side of the screen on the product page of Alibaba.

Is It Legal to Resell Products from Alibaba on Amazon?
Yes, it is absolutely legal to resell products from Alibaba on Amazon. Amazon doesn't care where your products come from as you as the products comply with all laws and regulations and with Amazon's policies.
You don't even need to have an LLC to resell on Amazon even if you source products from Alibaba or any other platform.
Amazon wants transparency in its systems. You just have to be truthful about your product details including its origin. If Amazon finds any contradictions, it may get you into trouble.
You are safe to resell products from Alibaba to Amazon as long you abide by the following factors.
The products should have the same quality and features as described on the product page.
The products must not be fake, counterfeit, or copyrighted.
The products should comply with all the safety and legal guidelines of Amazon.
Do You Need a License to Buy from Alibaba?
No. You do not need a license to buy products from Alibaba. Although Alibaba is a platform that naturally suits the businesses, it does not require you to be a registered business to be able to buy from Alibaba.
You can buy from Alibaba even if you are not doing business. This platform is also meant for direct consumers. That is why it hosts many products that you can buy with no MOQ (01 pieces).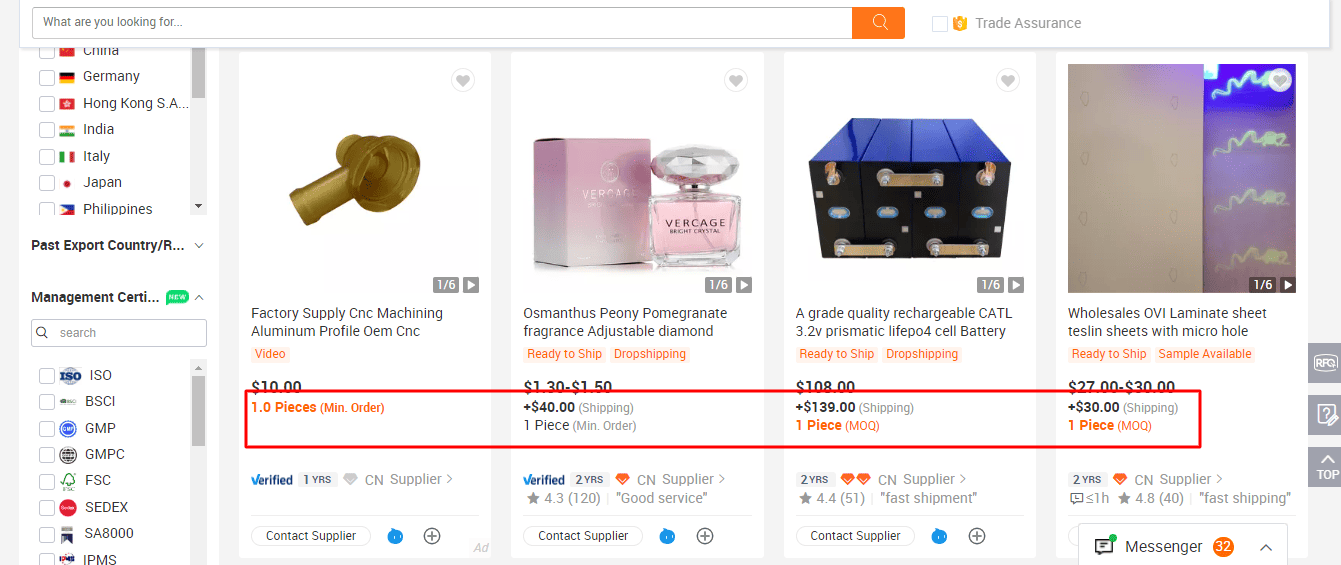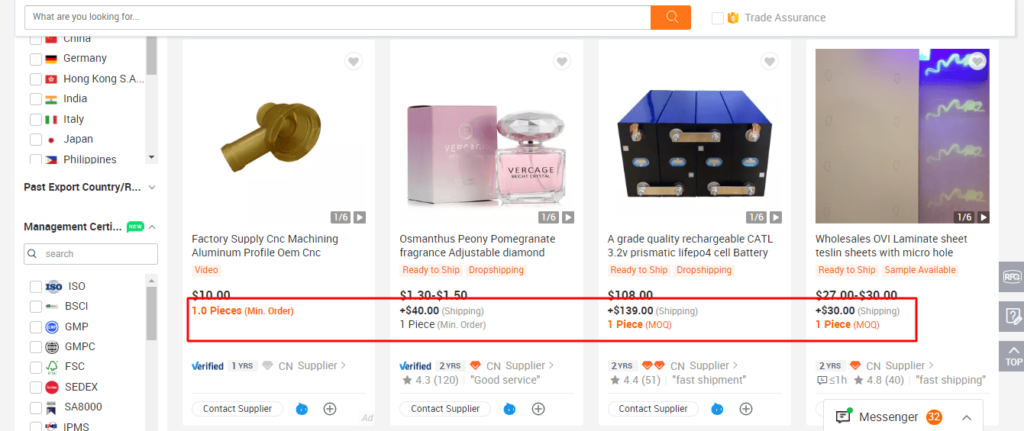 As you can see in the screenshot above, you can buy these products as single pieces from Alibaba.
So, you do not have to produce a license to buy from Alibaba.
Do You Have to Pay Taxes When You Buy from Alibaba?
No. You don't have to pay taxes when you buy from Alibaba. But you have to pay for the import duty and taxes when your products land in the country of destination.
You need to have a clear understanding of Shipping Incoterms if you want to understand this concept. The duties are determined by the government.
For example, if you import products from China to the USA, the US government will charge the import duties based on the following three factors.
The country of origin
The type of products imported
The total amount of imported products
So, the taxes vary for different kinds of products.
If you ask the Alibaba supplier to send products directly to Amazon USA on your behalf, these import duties and taxes will have to be paid by the Alibaba supplier.
This kind of shipping agreement is called DDP Incoterms. In this case, the supplier would ask you to pay for the duties and taxes as per the details of the products you want to buy.
This additional amount of taxes and duties will be added to your subtotal and you will have to pay the total amount to the supplier.
That is why the total payment amount on Alibaba is not shown and is "to be negotiated" when you buy the product. The total payment amount has to include such additional payments and you have to decide with your supplier about these payments.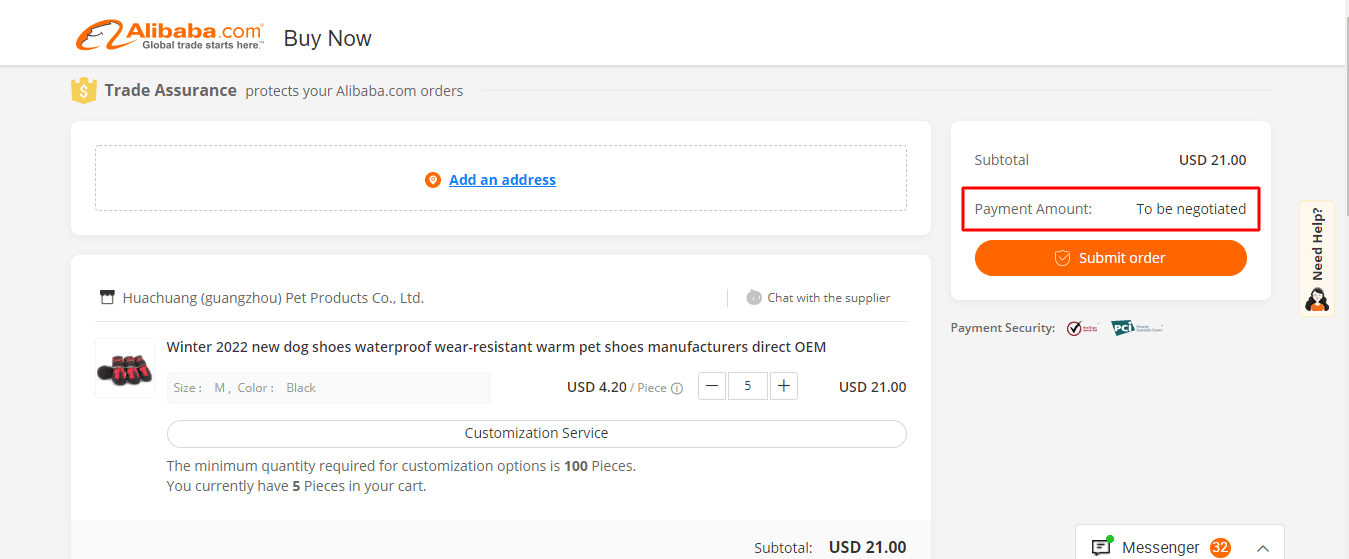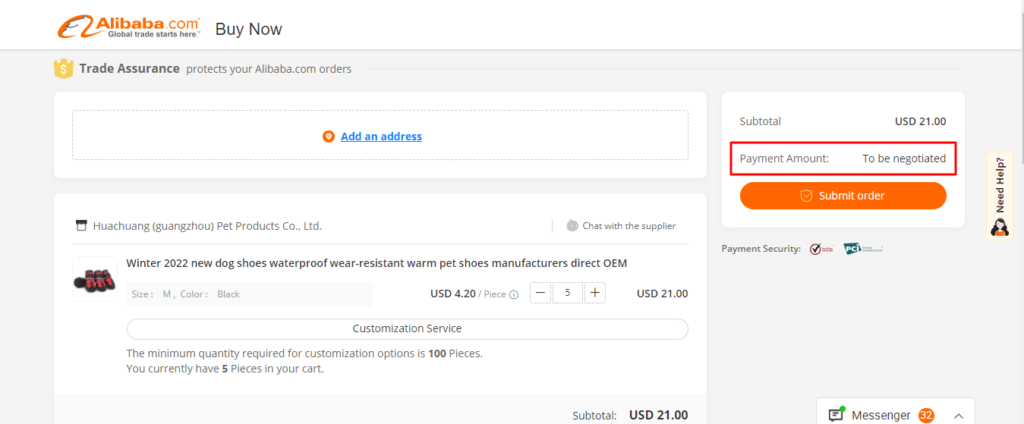 What Types of Products Is Alibaba Good For?
Alibaba hosts millions of products. From household goods to industrial equipment, you can virtually buy anything from Alibaba.
But are all those products good to buy from Alibaba? Let's analyze.
There is no perfect answer to this question. Alibaba is good for earning good profit margins as you can buy products at cheap prices and sell them at higher rates.
But you need to be careful about the quality of products you buy from Alibaba. You can even buy an iPhone on Alibaba but again, you have to validate that the products are genuine.
For that, you need to access suppliers. If you can trust a supplier, you can trust his products too.
Here are the kinds of products that have high sales on Alibaba:
Mobile and electronic accessories
Beauty and personal care
Home improvement
Outdoor and survival
Pet accessories
Clothing and apparel
Can You Ship from Alibaba to Amazon FBA?
Yes. You can ship directly from Alibaba to Amazon FBA. In this way, you can eliminate the freight forwarder by asking a supplier on Alibaba to ship your products directly to the Amazon warehouse.
You just need to follow a few steps to do it correctly. They are mentioned below. Before doing these steps, make sure that your Amazon seller central account is FBA, not FBM (Fulfillment By Merchant).
How to Ship Directly from Alibaba to Amazon FBA Step by Step?
Follow the step-by-step guide mentioned below and you will be good to go with Alibaba shipping directly to Amazon.
Open your Amazon Seller Central page and click "Manage Inventory". Your product should have an "active" status in this section.
Click the "edit" menu on the right-hand side of the page on your Amazon seller central.
From the drop-down menu that opens up by clicking "edit", click "Send/Replenish Inventory".
It will take you to another screen that asks you for the "Ship from" address and the "Packing type".
In this case, the "Ship from" address will be your supplier's address, not yours. That's because you are asking an Alibaba supplier to ship directly to an Amazon warehouse.
The next screen will ask you for the info like name, address, country of origin, etc. Fill this information as per the supplier's information mentioned on his Alibaba page. (Tip: You can also contact the supplier and ask him what info should you give here. )
Tip: You can also contact the supplier and ask him what info should you give here.
Next, you have to confirm the packing type. Choose "Individual products" if you would be selling individual items with SKUs or different items in one box. If there are no SKUs or variants, you should choose "Case-packed products".
The next screen will ask you some questions regarding the details of the products. You also have to provide info like "Units per case" and "Number of cases".
The next page asks you about "who preps". You have two options to select here. One is "Amazon" and the other is "Merchant". (Tip: Most suppliers on Alibaba know how to prepare products according to Amazon guidelines. You should confirm this from your supplier and choose the options accordingly. If you choose "Amazon" in the "Who preps" option, you would have to pay for this service.)
After that, you will have to fill in the info regarding labeling your products. This includes the FNSKU (Fulfillment Network Stock Keeping Unit) labeling. It is a barcode that helps Amazon scan it to know the details of the products. (Tip: Here also, you have the option to tell your supplier to label your products (Recommended) or have Amazon do it for you (Paid service). In the first case, you have to send FNSKU labels to your supplier that Amazon provides you in this section.)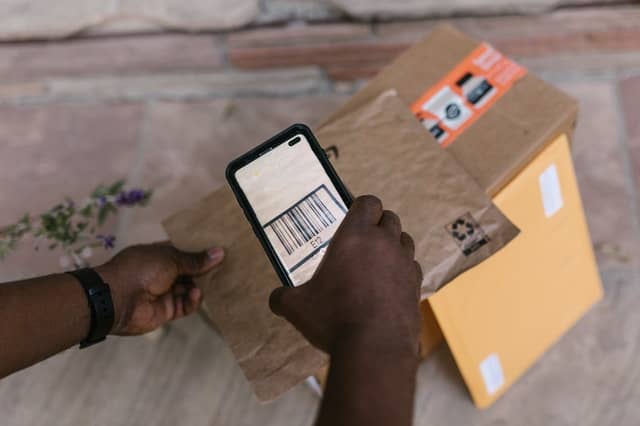 The next step is to view shipments. Here, you have the info regarding the relevant Amazon fulfillment center where you would have to get your products delivered.
For example, it will be the Amazon fulfillment center in a particular city in the USA where your supplier will ship from China.
It may have more than one fulfillment center depending upon the scale of your Amazon business.
The next section is preparing the shipments. You have to fill in the info regarding your shipment methods, etc. In the case of Alibaba, the shipment method can only be by air or ocean.
You also have to tell Amazon about carriers like DHL, FedEx, etc. Ask your supplier whether he will use FCL or LCL and fill in the info accordingly.
The next sections include the shipment packaging. You have to mention if everything will be in one box or if there will be multiple boxes.
Fill in the box weight and dimensions after confirming it from your supplier.
In the last step, you would have to tell Amazon about the type of paper your supplier would use as a shipping label. You have to choose from plain paper, a blank rectangle label, or a thermal printing label.
In the same section, you also need to tell Amazon about the tentative date of shipment arrival. After that, you will get the automatic print labels in soft forms. Save and send them to your supplier so that he can use them on shipping labels.
You are done with this process when you click the "Complete shipment" button.
All of these steps are systematic enough to facilitate Amazon and your supplier to achieve the whole supply chain process smoothly.
When Amazon receives your package, it knows exactly what is in it and where to place it for further use.
Amazon FBA Prep Requirements
It is important to mention the prep requirements for Amazon FBA so that you can double-check with your Alibaba suppliers and ensure you are on the right track.
Following are the Amazon prep requirements before you dispatch products to their fulfillment centers.
The products are correctly labeled showing options like "sold as the sets", case labels, pallet labels, etc.
Products are correctly packaged. Examples include boxes, polybags, shrink or bubble wrapping, blister, case packaging, etc.
Other prep requirements include the guidelines for product weight and sizes, etc.
All of these instructions are mentioned on the Amazon website to facilitate sellers.
You need to ask your suppliers to abide by all these instructions. Otherwise, Amazon may not accept or return your products. This will incur extra costs for your business.
Pros and Cons: Buy from Alibaba and Sell on Amazon
Let's see what are the benefits and disadvantages if you buy products from Alibaba and sell them on Amazon.
Pros of Buying from Alibaba and Selling on Amazon
Following are some of the pros that you can enjoy by buying from Alibaba and selling on Amazon.
Higher Profit Margins
You can source products at cheaper rates from Alibaba and sell at premium prices to customers in the USA and Europe, etc.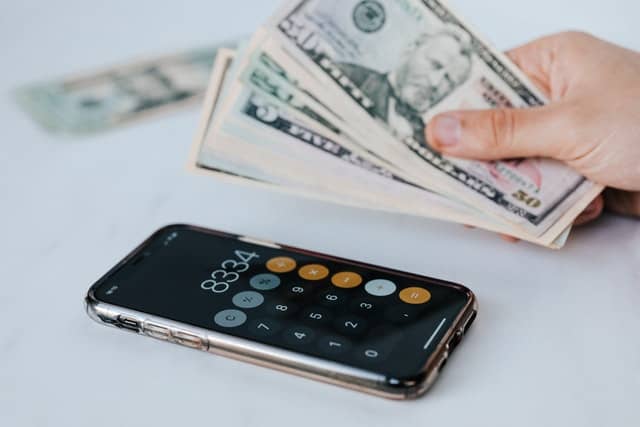 Flexible MOQs
Due to the variety of suppliers at Alibaba, you won't always have to buy at higher MOQs. You can find different suppliers on Alibaba who are selling the same product for different MOQs.
Alibaba Guarantee
Alibaba is a gigantic wholesale platform. That's the reason it can hold your payment unless you give a green signal to Alibaba. It only releases payment to the suppliers once you are satisfied with your purchases.
Product Sampling
The suppliers on Alibaba are always comfortable in sharing product samples before you place the whole order. You can have that confidence in checking out a product before placing your order.
Private Label Options
You have the opportunity to start your brand by working with Alibaba suppliers. They can put your business logo on your products to show that those products belong to your unique brand.
Edge of Negotiation
As Alibaba holds millions of suppliers on its platform, they all face tough competition. That's why the suppliers are always willing to negotiate the prices. You can avail this option to get maximum discounts.
Experienced Suppliers
FBA might be new to you if you are just entering this field but it is not new to the experienced suppliers on Alibaba. They know their stuff so that you may not have to bother much about Amazon policies and guidelines.
Cons of Buying from Alibaba and Selling on Amazon
A few cons of buying from Alibaba and selling on Amazon have been mentioned below.
Compromised Quality
The quality relates to both the products and suppliers on Alibaba. While you may always have the good quality products with the best possible services on Alibaba, you can also fall prey to an inexperienced and fake supplier that sends low-quality products.
The same can happen in terms of services. Your shipments can be delayed for an unprecedented period by working with unreliable suppliers on Alibaba.
Squeezed Margins
You will not be the only one sourcing a particular product from Alibaba and selling it on Amazon. It is a popular business model and the competition is getting tough.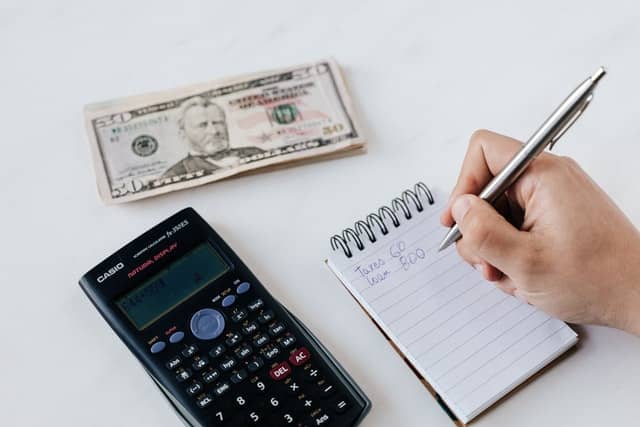 So, at the end of the day, while you calculate your profit margins after deducting the Amazon fees and product's price, etc., you may realize that you are working on a low-profit margin.
How to Find Reliable Suppliers on Alibaba?
Buying from Alibaba may seem to be a simple task but you may need to be extra careful regarding the suppliers.
We have come up with some professional tips to help you choose suppliers wisely. Have a look at them below.
Try to look for the manufacturers on Alibaba to have genuine products at the lowest prices.
As discussed earlier, look for the supplier types on the left-hand side of your screen to choose the suppliers from Trade Assurance, Verified, and <1 Hour Response Time.
Do not depend on a single supplier. Always have 3 to 4 suppliers on your list.
Negotiate on the pricing and services offered by the suppliers on Alibaba.
Ask professional questions like how they will prep the products according to Amazon guidelines.
A good supplier is always good at communication. Talk to your suppliers a lot and decide accordingly.
Check for the supplier's reviews and feedback. You can ask them to share reviews with you and you should check them yourself too.
Ask for their registered business address and their manufacturing location if they are manufacturers.
Google the supplier names and check if there are any bad reviews about them on any platform including the keyword of "scam" to avoid being a victim of Alibaba scams in advance.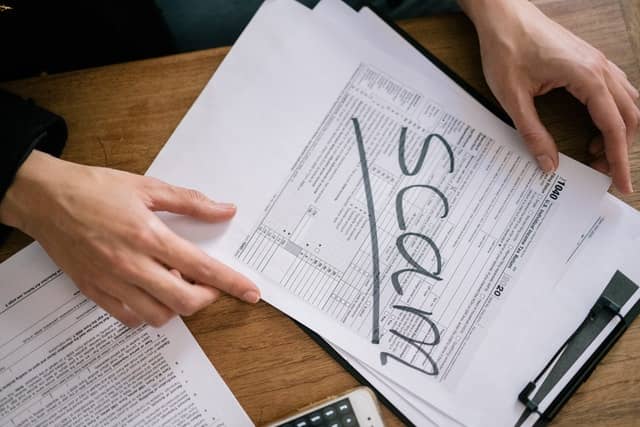 How to Private Label Products from Alibaba?
You can also sell private label products on Amazon by sourcing products from Alibaba. You just have to take care of the following steps.
Choose the product for private labeling.
Find a reliable supplier on Alibaba and discuss the product features and specifications, etc. including your brand info on the product.
Decide and finalize the costs, pricing, and profit margins.
Order a sample from your supplier and approve it if you are satisfied.
Pay the manufacturer or supplier and ask him to ship products directly to Amazon.
How to Pay Alibaba Suppliers?
Alibaba facilitates a lot in making Alibaba payments. It supports multiple payment channels giving the customers an edge to choose a payment method that suits them best.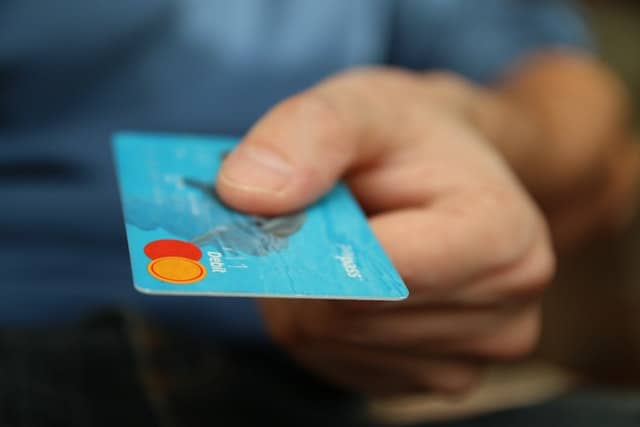 Depending upon certain Alibaba's terms and conditions, the following payment methods can be used with Alibaba.
Credit Card
Western Union
QIWI
Web Money
Yandex
Telegraphic Transfer
PayPal
Wire Transfer
Online Bank Payment
Apple Pay
Boleto
L/C
D/P
How to Start Selling on Amazon FBA Successfully?
Selling on Amazon FBA is one of the most profitable and long-term e-commerce businesses.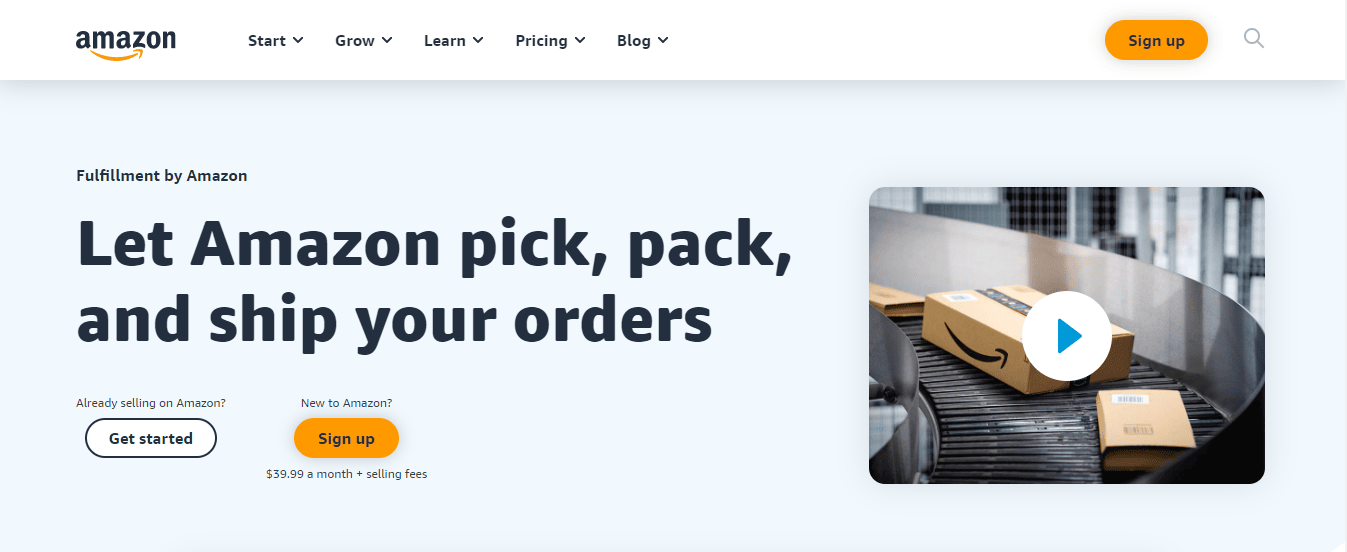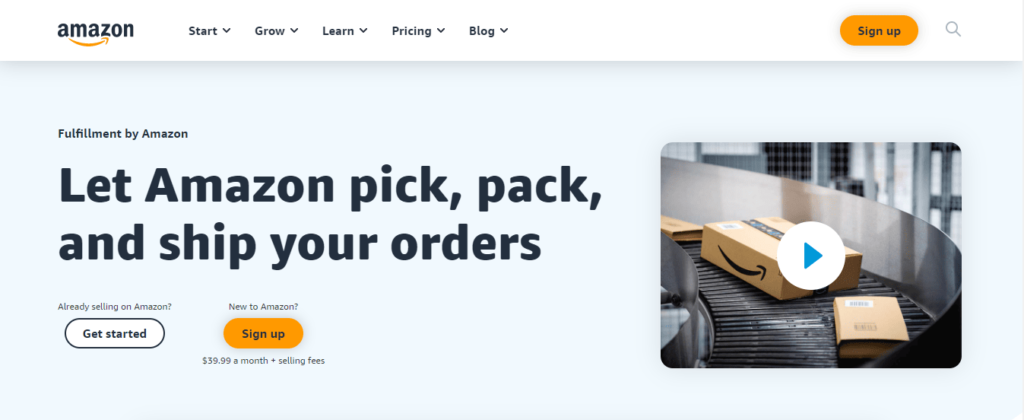 Follow the simple steps mentioned below to start selling on Amazon FBA successfully.
Carry out detailed product research and finalize a product to sell.
Search for the wholesale supplier to order your products and send them to FBA.
Register yourself on Amazon Seller Center and create your product listing on Amazon.
Display high-quality photos on your product page and use killer description. Make use of free services like Amazon EBC in case of branded selling.
Provide excellent customer service and gather as many positive reviews as you can.
FAQs about Alibaba to Amazon FBA
Following are the answers to the top FAQs that people ask about selling on Amazon via Alibaba.
Is Amazon FBA Worth It?
Amazon is headed towards being a trillion-dollar company. With all its branches in multiple countries, it is understandable why it is the favorite selling place for most online resellers in the world.
Amazon FBA grabs the attention and confidence of most Amazon buyers. That's why most Amazon consider Amazon FBA worth it.
What Costs Are Involved in Selling on Amazon FBA?
The costs involved in selling on Amazon FBA are briefly listed below.
The selling plan on Amazon. It is either $0.99 for each unit sold (Individual plan) or $39.99 per month with no deduction on each unit sold (Professional plan).
Referral fees deducted by Amazon range from 8% to 15% of the product price depending upon the type of the products.
FBA fees depend on the products. The details of the FBA fees are mentioned on the Amazon FBA page.
The Amazon FBA storage fee ranges from $0.83 to $3.63 per cubic foot depending upon the type of products (dangerous or non-dangerous goods) and the peak or non-peak season.
Advertising fee if applicable.
What Are Alibaba Alternatives to Buying from and Sell on Amazon?
There are many online wholesale marketplaces that you can use to source products and send them to Amazon warehouses for FBA.
Amazon sellers are sometimes confused between DHgate and Alibaba to source their products. They have a similar confusion between Alibaba and 1688.
Some of the best sites like Alibaba are listed below.
Final Words
Amazon FBA business is one of the most promising businesses in the world of e-commerce provided the products are sourced correctly.
Alibaba to Amazon FBA is an evergreen combination that has made millions of Amazon FBA sellers profitable. Just follow the tips and tricks in this guide to remain on track and you'll have a way to go.
Do you want help regarding sourcing the wholesale products at the most competitive prices? Ask for a free quote today and nail it right from the start.