Communicating with suppliers on Alibaba can help you understand their services, production capabilities, prices, and other details in depth. These details would then help you identify the best supplier for your needs.
Naturally, this will require you to ask questions regarding the details that you would like a supplier to provide. Subsequently, in today's guide, we share essential questions to ask suppliers on Alibaba before you take on their services.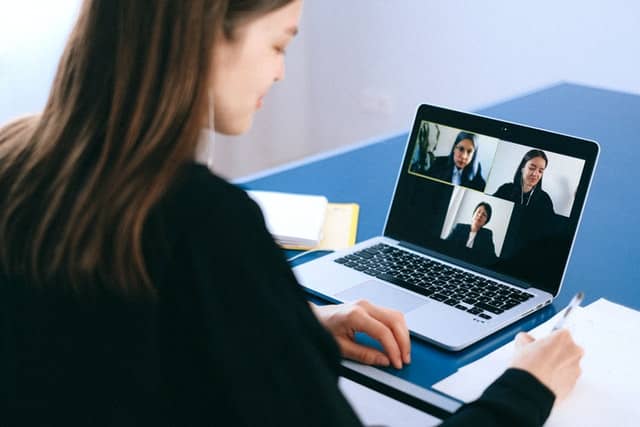 Template for Communicating with Alibaba Suppliers for the First Time
The truth is, there is no fixed way to communicate with Alibaba suppliers. It is, nonetheless, advisable to be professional and specific about the details that you require from the supplier.
For example:
"Hello,
My name is Anabelle Suarez from company X. I am interested in buying 1,000 wholesale cotton hoodies from your company.
I would prefer assorted colors and sizes.
Kindly provide me with a quote."
Notice that the message is brief but also manages to clearly state what the buyer needs.
Questions about the Company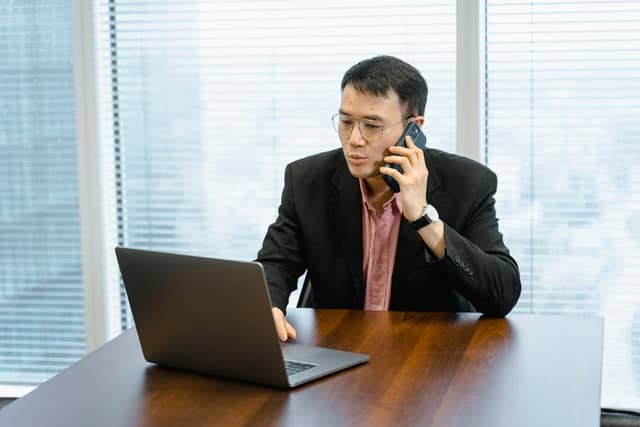 Before any in-depth engagements, ask each potential supplier for their company registration details. This will help you verify their legitimacy and strike any scammers or questionable suppliers off your list.
As you peruse their licenses and registration, consider that the word 'supplier' is often used as a blanket term. Some suppliers can be manufacturers, exclusive wholesale distributors, or trading companies.
It is thus important to know what type of supplier you are evaluating because it determines the kind of services that they can offer you.
Questions about the Product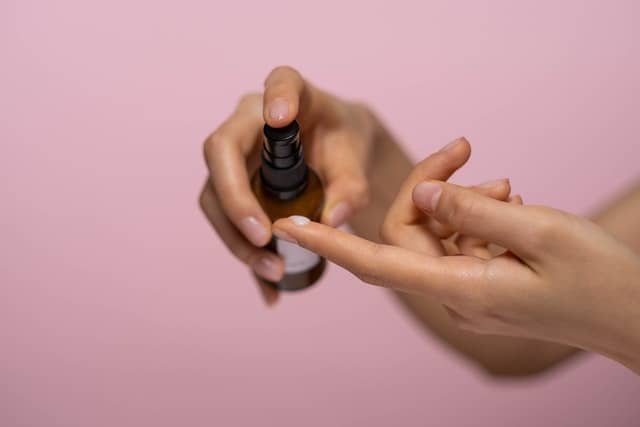 Any type of supplier should be knowledgeable about the product they are selling. They should be able to explain:
How it works
The raw materials used to make the product
What the product can or cannot be used for
If you would like to customize the product for ventures like private labeling, it may be best to aim for a manufacturing supplier. Be sure to ask them questions such as:
Whether the product can be modified to suit various preferences
The cost implications of such modifications
Their manufacturing processes and capabilities
Questions about Price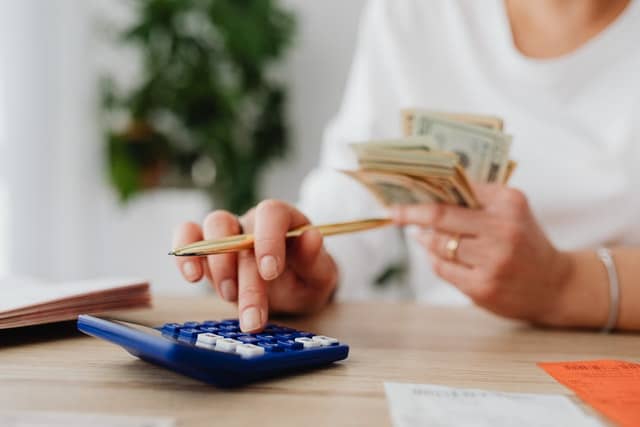 Suppliers on Alibaba mostly sell goods on a wholesale basis. This often means that the more you buy, the better the price a supplier is likely to offer you. Still, this concept is applied differently among suppliers. Consequently, it is essential to find out:
The price in relation to MOQ – ask your suppliers if the indicated price is constant or whether it is tied to you buying goods of a certain quantity.
What the price covers – ask whether the price is only for the item or if it covers any other costs such as shipping or taxes.
The price in relation to customization – often the standard price or MOQ may increase if you would like your goods branded or you prefer custom packaging.
If the price is negotiable – factors like placing a bulk order or a long-term supply contract may make you eligible for lower pricing. It is thus worthwhile to find out if your supplier is open to negotiation.
When inquiring about the price, it is extremely important that you provide your supplier with specific details about the product you want and the quantity. This will make it easy for them to give you a more precise quote. Using a specification sheet could equally be helpful.
Questions about Payment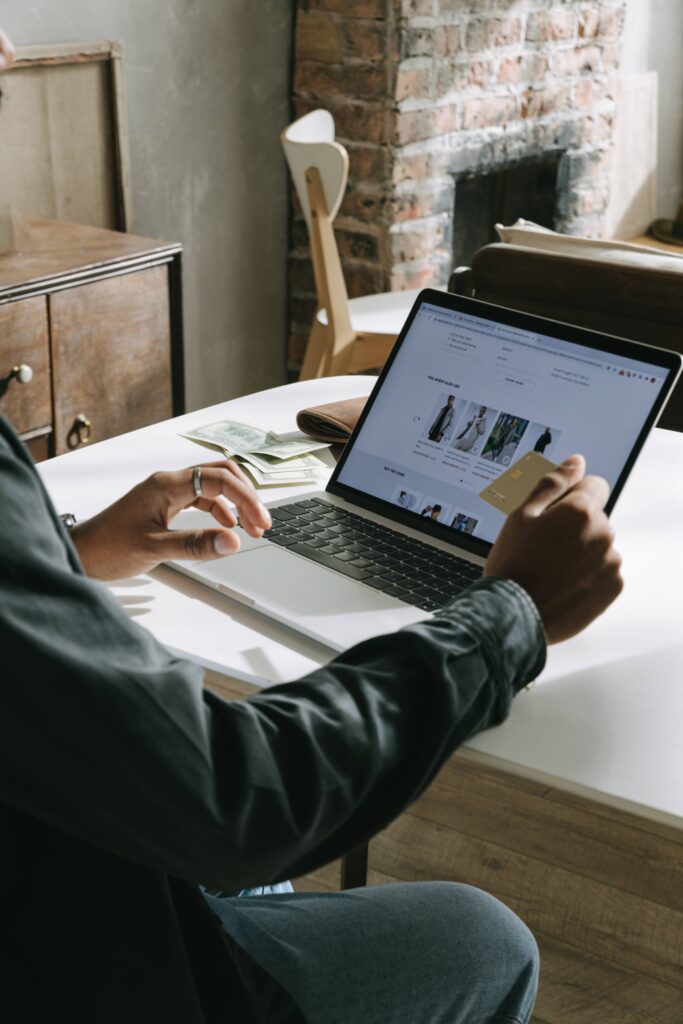 Alibaba offers different modes of payment. They include but are not limited to:
Wire transfer
Online transfer
Paypal
Major credit cards
Western Union
Letter of Credit
Alibaba encourages the use of such authorized means of payment to avoid scams and to make it easy for them to trace payment records and help you in the event of a dispute.
Nevertheless, suppliers have the autonomy to decide which of these methods works best for them. As such, make an effort to ask:
What payment methods a supplier accepts
How the payments are to be disbursed i.e. should you pay a deposit and clear the rest later or do they expect full payment upfront?
What payment methods they can recommend for your region (some of the payment options are limited to certain countries)
The payment process i.e. how you will receive invoices and how the supplier will formally acknowledge payment.
Questions about Shipment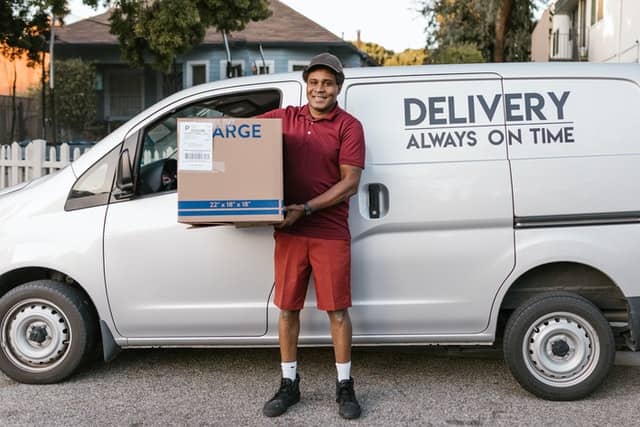 Shipping is one of the most challenging parts of sourcing goods on Alibaba for most buyers. More so if export procedures are involved. So, if you are not experienced in shipping matters, here are some crucial issues to bring up in your questions.
Shipping destinations – what countries does the supplier ship to? More specifically, do they ship to your country?
Shipping methods – does the supplier ship goods by air, road, rail, or sea? Are they flexible enough to accommodate different modes of shipping when necessary?
Shipping Incoterms – what shipping terms do they offer? By extension, would you have to then organize your own shipping or can they handle shipping and export clearance procedures on their end?
Costs – how much will it cost you for the supplier to ship goods to your preferred location? What do the costs cover?
Couriers – what shipping company does the supplier work with? Are they efficient and trustworthy? Is it possible for the supplier to use a courier you prefer?
Timelines – how long will it take for your shipment to arrive at your destination? Are there any shipping options that could help expedite the shipping?
Tracking – do the couriers used by your supplier provide tracking numbers? Do they have platforms where you can monitor the progress of your shipment?
It is also possible that you would like to make your own arrangements for the shipping of your goods.
In such instances, the main question would be whether your supplier can coordinate shipping with your freight forwarder or shipping agent. You can then liaise with your forwarder or agent once they collect the goods.
Questions about Refunds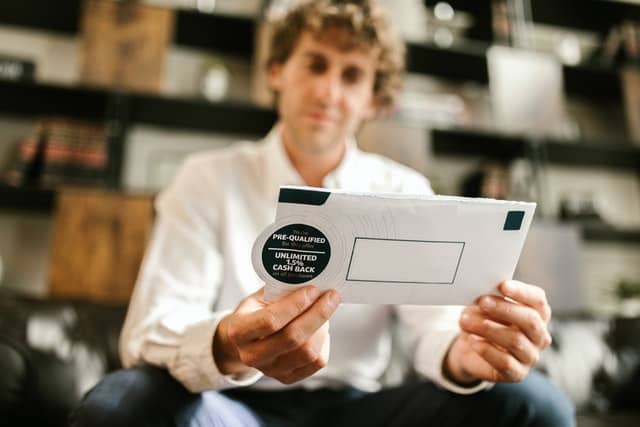 You may require a refund if:
The supplier does not deliver the goods you ordered.
You received an order that is missing some of the items you ordered.
Some of the items in your order are defective or are contrary to the details you provided in your specification sheet.
You were overbilled for an order.
Subsequently, your supplier should be able to explain:
Whether they offer refunds
The circumstances under which you can claim a refund
The timelines within which you can claim your refund
How to initiate the refund i.e. are there forms to fill, should you send an email, or use other methods?
How the refund will be given; some suppliers do monetary transfers while others insist on giving buyers store credit.
Most suppliers on Alibaba understand dropshipping but not all of them offer the service. So, if you would like to dropship, the ideal first step would be to ask your supplier if they dropship. If they do, then you can take the conversation further by asking them about:
How Orders Work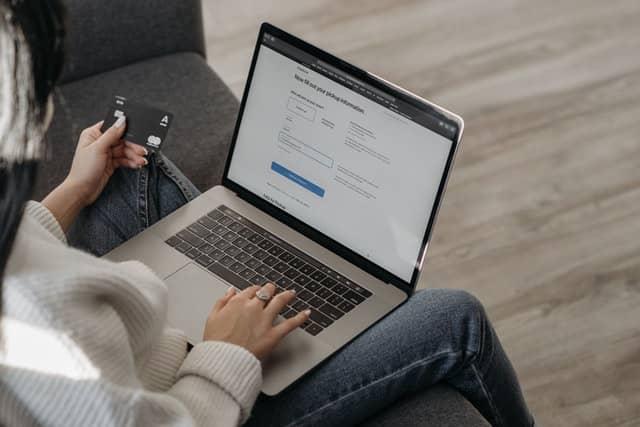 Dropshipping requires you (the seller) to share orders with your supplier for them to fulfill. The goal here is, therefore, to find out how your dropshipping supplier would like you to share orders.
It is also worth asking if they have any apps or website platforms that you can integrate with your dropshipping store system. This could make sharing orders easier and much faster.
Order Processing Times
Find out how long it takes for the supplier to prepare and dispatch your order after you submit it. Additionally, ask them if there are any issues that could lead to processing delays and whether they would notify you on such occasions.
Such information will help you provide your customers with realistic delivery timelines.
Product Photography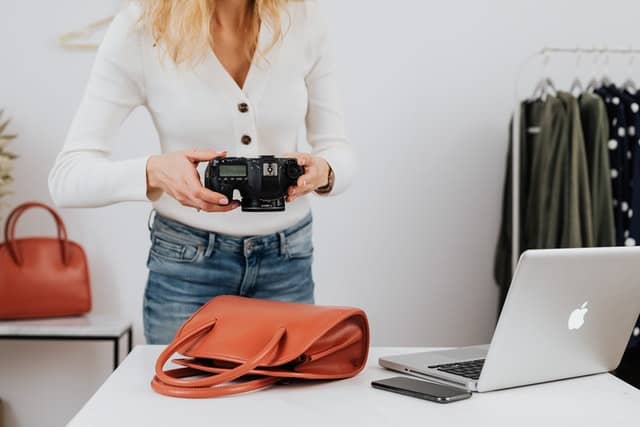 Dropshipping order fulfillment means that goods move directly from the supplier to the customer. While this has logistical benefits, it also means that you do not handle inventory and can not take product photographs.
Is your supplier willing to take product photographs on your behalf? Will this attract extra fees? Can they ensure that the photos are clear enough and suitable for marketing campaigns?
Packaging and Branding
In dropshipping, brand visibility helps you build a relationship with your customers and encourages them to buy again or refer you to other potential buyers. As a result, you may require custom packaging and branding that makes a lasting impression.
Ask your supplier if:
They can arrange custom packaging and branding on your behalf.
Require you to provide the packaging and branding materials.
Will require extra fees and time to facilitate such custom details.
Shipping and Delivery Timelines
Make an effort to find out:
The shipping methods that a supplier uses to deliver orders to customers.
How long it takes for shipments to arrive in the different destinations that you will be dropshipping to.
The shipment tracking provisions that customers can use to monitor their orders.
Dropshipping Returns
Returns may be inevitable if a buyer is discontent with a product or if they received an erroneous order. Ask each supplier:
How you would navigate returns
Who would pay for the cost of shipping returns back to the supplier
What kind of customer complaints merit returns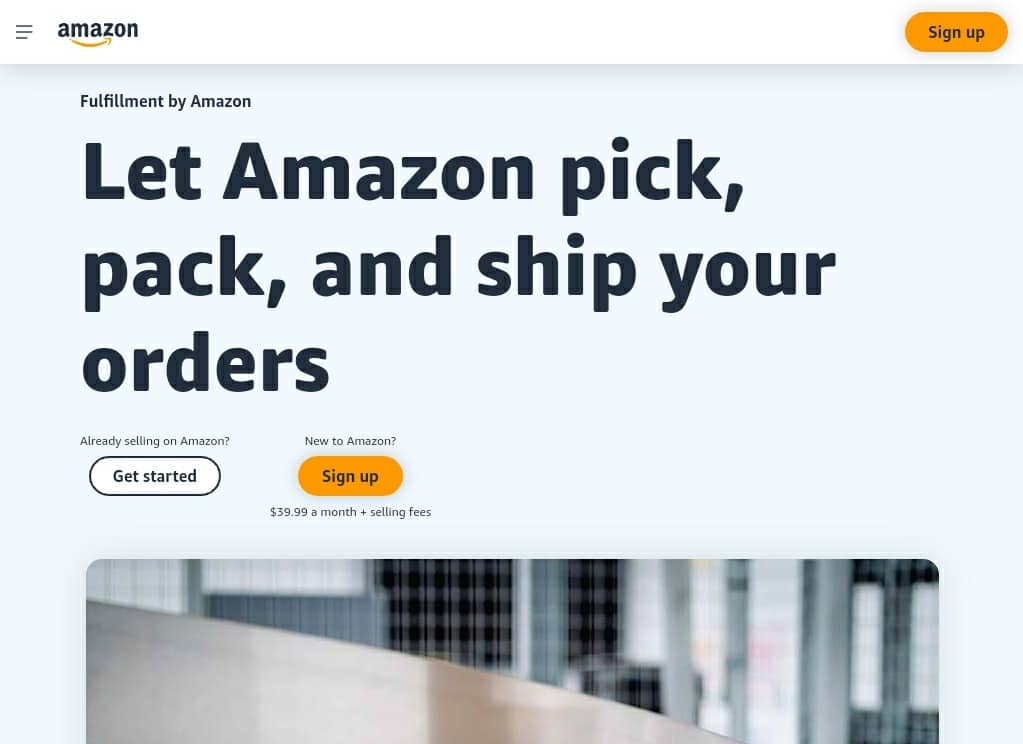 The Fulfillment by Amazon (FBA) program has very specific rules about:
The standard of goods that they can accept
How they require goods to be packed for delivery to Amazon warehouses
The warehouses where the goods can be delivered and timelines on when delivery can be done
Subsequently, you need to inquire whether your supplier is familiar with Amazon FBA rules and whether they can help you meet them.
Related article: Buying from Alibaba to Amazon FBA: The Ultimate Guide
FAQs about Communicating With Suppliers on Alibaba
How Many Suppliers Should I Contact?
The number of suppliers is entirely your prerogative. However, it may be best to work with a manageable number of about 5-15 suppliers.
Alternatively, instead of focusing too much on a number, simply try to cut down your list of suppliers based on the most suitable options. Factors like price, MOQ, product variety, and company capabilities can guide you on which suppliers meet your mark.
What Should I Consider As I Evaluate Supplier Responses?
The details that suppliers offer in their responses will let you know whether or not they can deliver what you need. However, you can also look out for:
Willingness to negotiate – it is always an advantage to partner with a supplier that is willing to negotiate or go the extra mile to meet your needs.
Response times – this may not be an end-all-be-all factor but at the end of the day, it is better to have a supplier that replies promptly than one that takes days to get back to you. It ensures that your concerns are handled in good time.
Honesty – avoid suppliers that are unwilling to provide documentation or use the formal communication channels suggested by Alibaba for no good reason. Trust and forthrightness are paramount.
What Is a Sample Order on Alibaba?
A sample order is an order delivered to you for preliminary evaluation so that you can decide whether or not to engage a supplier. You can request a sample order to:
Test your target market and see whether your customers will like the product.
Get a chance to evaluate the quality of products offered by a supplier.
Evaluate how a supplier executed your customization instructions.
In Conclusion
All these questions can be summed up into one parting shot: sourcing goods on Alibaba often works better when you and your supplier are on the same page. So, ask as many questions and have as many discussions as it takes to achieve that.
On the other hand, you can always leave it to us. We have years of experience when it comes to vetting suppliers and would explore every option it takes to find you quality products at the best rates.
To enjoy this blissful approach to product sourcing, do send us a detailed outline of your sourcing needs and request a free quote.