Sourcing products entails finding a reliable supplier that offers quality products at a fair price and also figuring out the logistics of shipping and delivery. Most entrepreneurs also have to juggle all this while attending to other business responsibilities.
These challenges thus led to the emergence of sourcing agents. They are a great reprieve for overwhelmed or inexperienced entrepreneurs that may not have the wherewithal to source goods.
In today's blog, we highlight how sourcing agents work, why their services matter, and also answer the top dollar question: how much do sourcing agents charge?
Let's get to learning, shall we?
What Is a Sourcing Agent?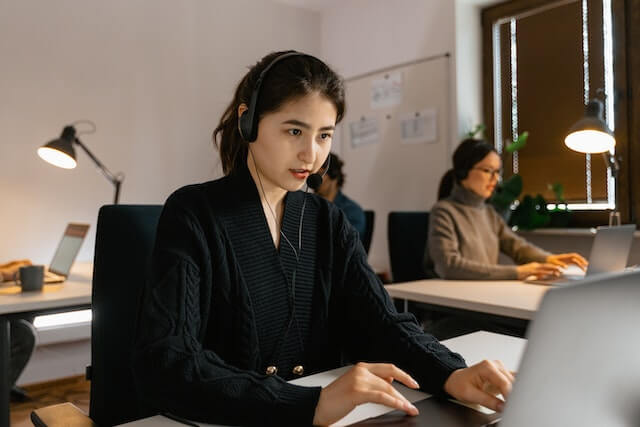 A sourcing agent is a professional that assists businesses in finding specific products or product manufacturers. They can also help you navigate the buying process or be an intermediary for any other services that you may seek from a product manufacturer/supplier.
Some sourcing agents work alone or in partnership with one or two other agents. However, most sourcing agents come together to form a sourcing company where they can:
Attend to more clients
Offer a wider pool of expertise
Build a more formidable reputation and networks with product suppliers
China and Asia, in general, have the highest population of sourcing agents. This is mostly because the region has a high number of factories whose affordable prices attract lots of entrepreneurs worldwide.
How Do Sourcing Agents Work?
Sourcing agents work based on the instructions of their clients. For illustration, let us assume that you would like to source jewelry for resale in China. The sourcing agent would work as follows:
The Request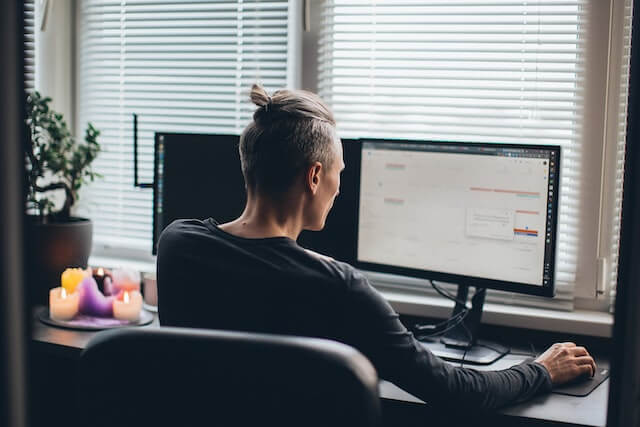 The first step would be to identify a suitable sourcing agent in China and send them a jewelry sourcing request. The request should outline all your product specifications in detail so that the agent understands exactly what kind of jewelry you are looking for.
Consultation
The sourcing agent will likely acknowledge your request and seek clarification about the details in your brief if necessary.
It would also be a good idea to ask about the sourcing agent's fees at this point so that you can tell whether or not you can afford their services. If you can, then you can authorize them to begin the sourcing process.
Sourcing
During the sourcing process, the agent evaluates your product requirements and creates a shortlist of product suppliers that may be able to deliver what you need. They then contact each supplier to find out:
If they can fulfill the order
Their current supply capabilities
Their lead times
Their supply policies on sampling, returns, etc.
Their pricing
Quotation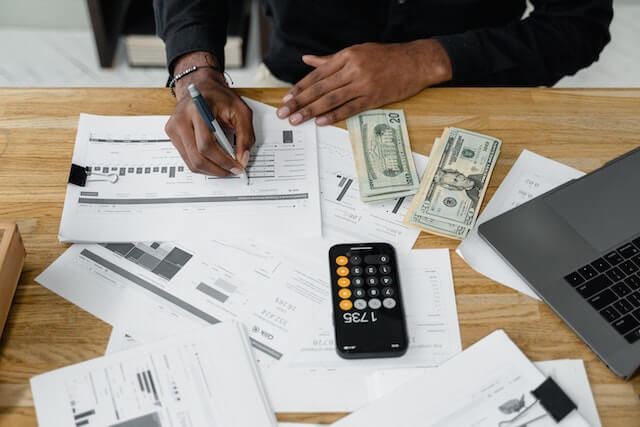 The sourcing agent requests price quotes from every suitable supplier. They may also negotiate for better prices especially with suppliers that they reckon would be a good match based on your requirements.
Feedback
At this stage, the sourcing agent contacts you and shares their findings. They can talk you through the options, if you like, and also offer their expert opinion if you have any questions.
You can take your time to weigh the options and decide if you would like to work with any of them. You can then contact the sourcing agent to inform them of your choice.
Handling the Order
If you choose to buy from any of the suppliers presented, the sourcing agent can place the order on your behalf. A worthy agent would also coordinate the purchase and ensure that you get the products you need on time and in good condition.
Why Do You Need a Sourcing Agent for Your Business?
You may need a sourcing agent for the following reasons:
Access to Suppliers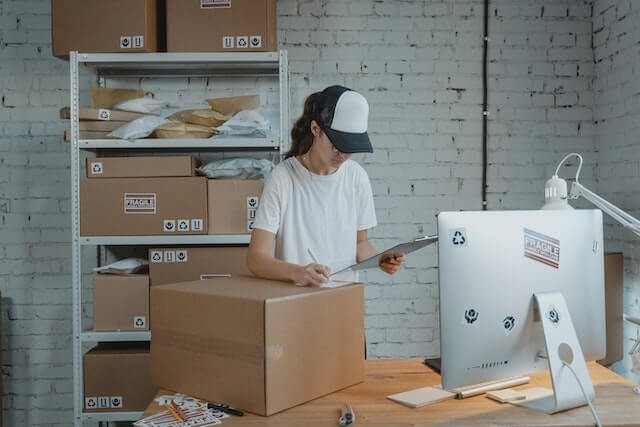 Sourcing agents have an in-depth understanding of different industries in their regions. They, therefore, know where to begin looking once they receive a sourcing request for a particular product.
They also have networks and business relationships with a variety of product suppliers. They can thus recommend them based on previous projects that they have worked on together or consult them on where to find products.
Trade Procedures
Commercial laws and practices vary from one country to another. As such, when you are sourcing goods from overseas, a sourcing agent is a great asset because they can guide you and save you from making costly mistakes.
Discretion, for example, is a key requirement in private labeling. However, while businesses in most countries use non-disclosure agreements (NDA), the law in China recommends a non-disclosure, non-use, non-circumvention agreement (NNN).
Such details are easy to miss or misconstrue if you do not have anyone to help you navigate them.
Language Barriers
It can be quite difficult to accurately discuss and negotiate your needs with a supplier or factory representative if you do not share a common language.
Fortunately, most sourcing agents understand that they serve an international clientele and are often fluent in more than one language. They would thus have an easier time relaying your orders, questions, and requests to local suppliers.
Negotiation and Representation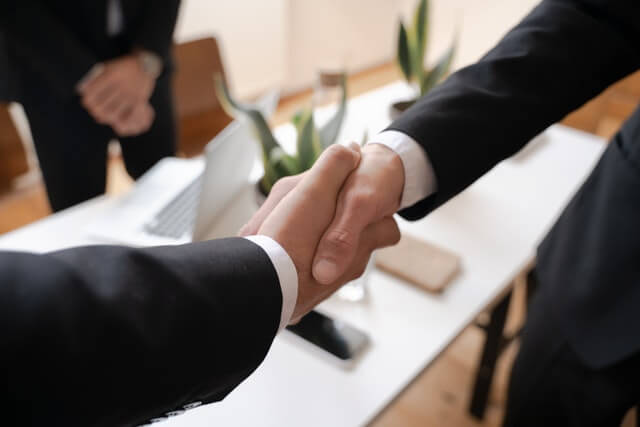 A reputable sourcing agent represents the best interests of their client. This entails doing due diligence on suppliers and ensuring that a supplier delivers exactly what you need.
Further, sourcing agents can capitalize on their business relationships with suppliers to negotiate better wholesale prices, MOQs, or shipping terms. Suppliers tend to make them better offers in hopes of attracting more business in the future.
Quality Management
Sourcing agents offer quality inspection services to ensure that all your products meet your quality standards. This is crucial because:
Some manufacturers can be dishonest.
Quality managers in factories sometimes disregard or miss minor product defects which are still worth correcting.
It is much more convenient and cost-effective for the sourcing agent to identify and sort out errors with the supplier before the goods are shipped.
Shipping
International shipping can be a complex affair. More so if you are not very familiar with details such as:
Shipping Incoterms
Export regulations in the country of origin
Shipping carriers
Additionally, even in cases where you are well versed in shipping, you may find that your supplier:
Offers unfavorable shipping terms
Charges very high shipping costs
Uses slow or inefficient shipping carriers
Sourcing agents make a huge difference in such situations because they fully understand shipping procedures.
Plus, just like with suppliers, they have working relationships with shipping carriers. Therefore, they can either fully arrange the shipping process on your behalf or offer expert advice to help you manage everything better.
Miscellaneous Services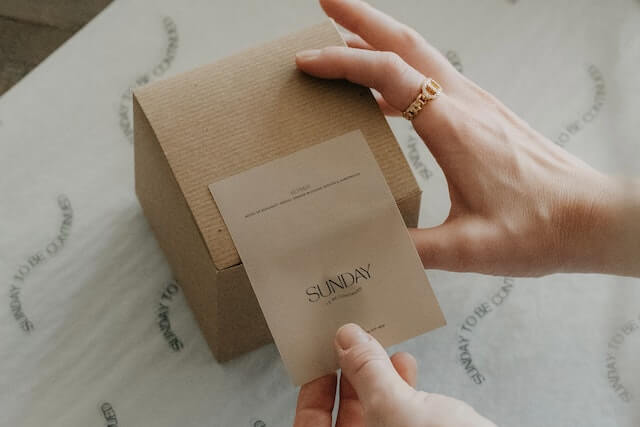 Product sourcing is not always linear. In the midst of it, you may find that you need help with complimentary services like sourcing packaging solutions or product branding.
An established sourcing agent would be able to accommodate all these needs at a go which is way more convenient than handling it all alone. Moreover, they can consolidate all your goods and ship in bulk which is usually more effective.
Types of Sourcing Agent Fees
Sourcing agents charge clients based on different billing models. Here are a few of them and how they work.
Hourly or Monthly Fees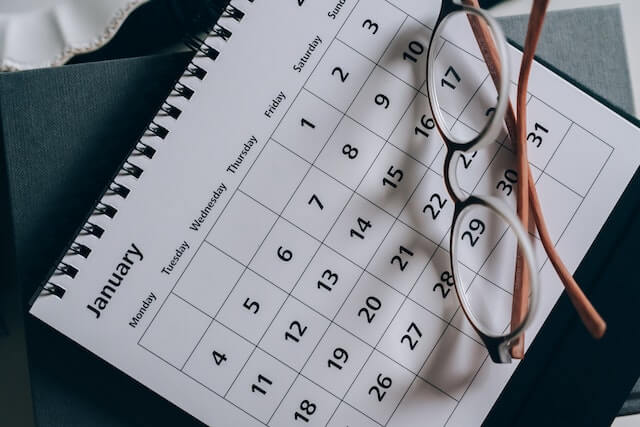 In this model, your sourcing agent charges you based on the amount of time that they have spent performing the sourcing tasks you request.
They may ask you to remit payment at the end of a task. Alternatively, if the process takes longer, they may request weekly, bi-weekly, or monthly payments.
Pros
Your fees are limited to the services you request.
Sourcing agents that bill this way tend to accommodate extra requests like translating contracts and other errands that may not be included in a contract with a fixed fee.
Cons
It is hard to obtain a cost estimate for this type of billing because neither party knows how long the sourcing process will take.
Unscrupulous agents could unnecessarily prolong processes to inflate your bill.
Fixed Fees
Some sourcing agents have predetermined fees for particular services. For instance, an agent could state that they charge $200 to find suppliers and obtain quotes as well as any other details you may require.
Pros
The fees are predictable and you can tell right from the start if they match your budget.
Fixed fees are standard and thus do not offer skewed advantages based on quantities or the type of goods you are sourcing.
Cons
Fixed fees are strictly for specific tasks. You are, therefore, likely to pay a separate fee for each task which can turn out to be quite costly.
If you have to pay the fee upfront, there is no guarantee that the quality of the services will fulfill your sourcing needs.
A Percentage Fee/Commission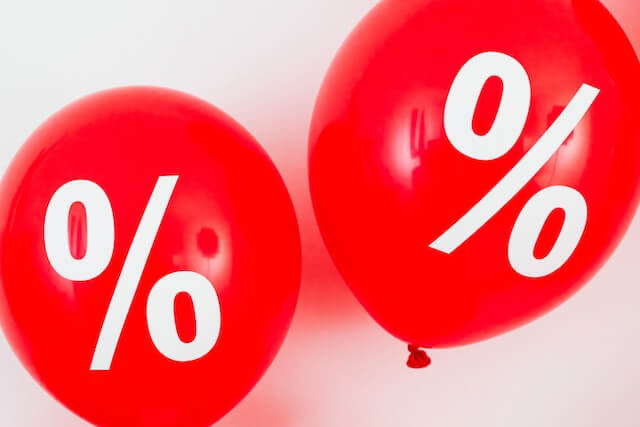 Some sourcing agents charge a fixed percentage of the value of your order. The average rate is about 3 to 10% but it could be higher depending on the agent and the scope of their services.
The fee is calculated as follows:
Sourcing Agent Fees = (The Percentage × Order Cost) + Shipping Costs
Shipping costs differ based on factors such as weight and distance. Sourcing agents thus provide prices for those services on a case-by-case basis instead of factoring them into the order cost.
Commitment + Percentage Fees
A commitment fee is what you pay before the sourcing agent begins working on your request.
Some agents request it because some clients place sourcing requests with no serious intention to buy. While this is not wrong, it means that the sourcing agent works to find suppliers in vain, which is rather unfair. The fee makes the deal fair for all involved.
The percentage fee is, as we mentioned above, calculated based on the order amount plus shipping costs. So the total fees in this pricing model would work out as follows:
Sourcing Agent Fees = Commitment Fee + (Commission Percentage × Order Cost) + Shipping Costs
Pros
Paying based on a percentage usually covers multiple procedures involved in the purchase.
It is fairly easy to get a realistic cost estimate based on the percentage.
Con
Commissions can get quite expensive if your order amount is high.
Factors That Affect Sourcing Agent Fees
As you compare sourcing agents, you may notice that there is hardly a baseline because their fees vary quite a bit. Let's explore some key factors that lead to such differences.
The Scope of Service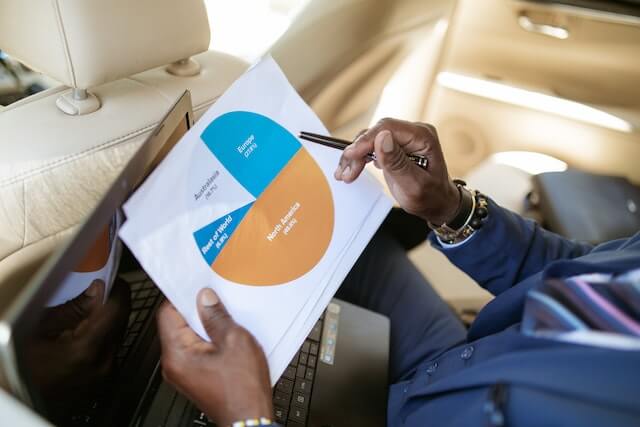 The more services you require, the higher the fees you are likely to incur.
For example, a client that only requires product sourcing may pay less than a client that requires a sourcing agent to work with them through a private labeling project.
Urgency
When you have an urgent sourcing need, you may need a sourcing agent to prioritize your request so that you can meet your deadline. In such instances, you will likely have to pay more to facilitate them to expedite the entire sourcing process.
The Type of Goods
Sourcing agents in some niches charge higher commissions or fees simply based on the fact that they deal in high-value goods.
This is not a common factor but it is, nonetheless, real. You may, for instance, encounter it if you require a generally scarce product like rare metals.
Timelines
The longer a sourcing agent serves you the higher the fees. This is particularly relevant in long-term projects like when you are developing a new product.
How to Choose a Suitable Fee Model
It is important to find a sourcing agent with a reasonable fee model. Some of the key factors to consider include:
Transparency and Value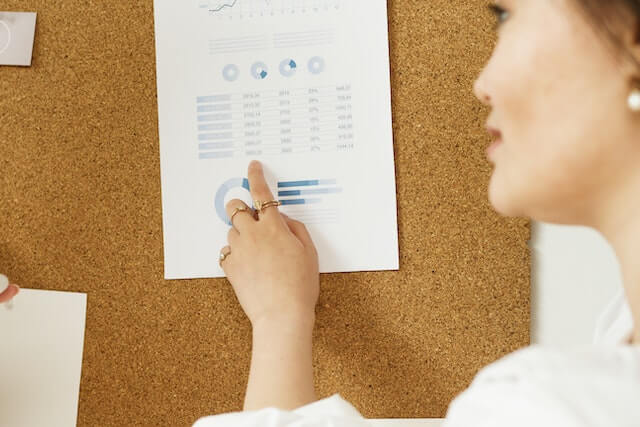 Aim for pricing models with well-defined terms that you can understand. This will, concurrently, help you evaluate whether you are getting value for your money.
For example, in an hourly fee model, the agent should be able to explain how they will account for their hours. Similarly, in a commission model, you should know what the fees cover.
Avoid any model or agreement that has ambiguous terms. They may work against you later on.
Consistency
Some pricing models may not be fixed but they should still be consistent. If, for example, the percentage commission is 5% at the beginning, it should remain so unless there is a drastic change in circumstances.
Unrealistic Terms
Sourcing agents need to earn a profit just like any other service providers. So, when the deal is too good, tread carefully.
Look out for signs like overly low sourcing fees for lots of services. If an agent charges only 1%, for example, they will likely inflate the cost of the goods to shore up their earnings or they are generally inexperienced and are undercutting other agents to score clients.
How Much Does NicheDroshipping Charge?
NicheSources provides quotes for free. There are no hidden or deferred charges for this. The idea is to simply ensure that each client has the information that they need to decide if we are the right fit for them based on our initial service.
If you choose to work with us, we can confirm your order with your preferred supplier and remain at your service until you receive it.
Our commissions range between 5 to 10%. This includes access to a dedicated agent and a clear outline of the services you will receive.
FAQs about Sourcing Agents
How Do I Find a Sourcing Agent?
An online search could help you find various sourcing agents. Just be sure to include a location so that your search results focus on the country where you would like to source goods.
You could also seek referrals from entrepreneurship forums or business acquaintances that you trust.
In both approaches, do your due diligence to verify the trustworthiness, experience, and professional capabilities of the sourcing agent.
What Factors Should I Consider When Choosing a Sourcing Agent?
Consider:
Affordability – your sourcing agent's fees should be well within your budget.
Location – it is best to work with a sourcing agent in the country where you are sourcing goods. In countries like China, it is also advisable to choose a sourcing agent near manufacturing cities that produce the products you need.
A track record – does the manufacturer have any experience sourcing and shipping the products you need? Do they have authority to export? Have they exported to your country before? What are their order fulfillment and customer satisfaction rankings?
Services – what other sourcing-related services do they offer? Can they visit factories on your behalf? Do they perform quality inspections? How much do they charge for such services?
In Conclusion
Finding a reliable sourcing agent allows you to delegate the challenges of product sourcing and have more time to focus on running your business. It lightens your load while impressively boosting your efficiency.
At NicheDroshipping, our years of experience in the sourcing business have equipped us to deliver exemplary service to start-ups and scaling businesses. Our comprehensive services also seamlessly address all your sourcing needs.
Ready to get started? Simply send us a detailed brief, request a free quote, and we will promptly get back to you with tailor-made solutions.