Sourcing and procurement are quite often used as synonyms. However, while they are closely related, they are not identical; each term refers to a unique business process.
In addition to understanding these terms, distinguishing them is also essential, helping you understand what they entail, when they apply, and how to navigate them.
So, cozy up and read on as we define sourcing vs procurement and share key pointers on handling both processes.
What Is Sourcing?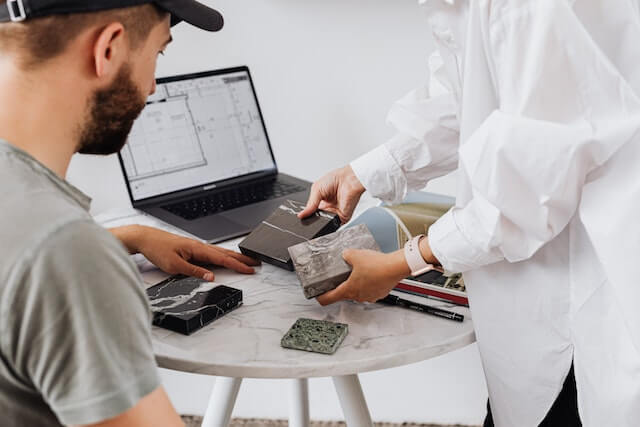 Sourcing is the process of finding, evaluating, and choosing suppliers for specific products, raw materials, or services that your business requires.
For example, if you manufacture private label products you may need to source packaging. This simply means that you need to find a manufacturer that can supply you with the packaging you need for your private label goods.
The Sourcing Process
Sourcing entails a series of steps. Here is how they unfold.
Define the Need
The foremost step in sourcing is defining what you plan to source down to the last detail. You can do this by creating a product specification sheet outlining exactly what you require.
Defining what you need will equally help you identify the type of supplier you need to find. Plus, such clarity makes it easy for a supplier to review your request and determine whether they can handle it.
Find Suppliers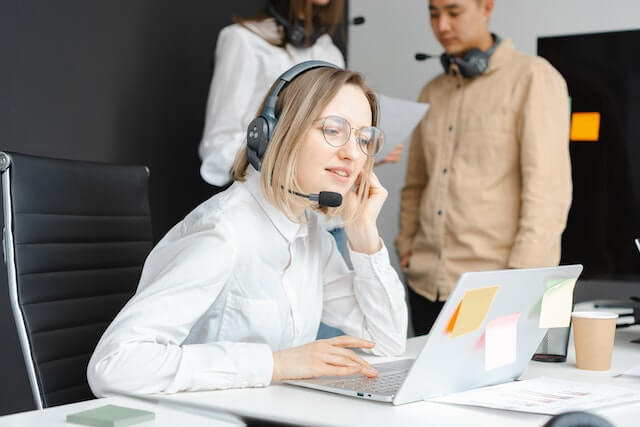 Now that you know what you are looking for, you can begin hunting for suppliers that align with your requirements. You can find suppliers through:
Online searching – use relevant keywords to Google the suppliers you are looking for. Some sample keywords include 'pocket knife manufacturers' or 'pocket knife manufacturers China'. You can replace 'pocket knife' with any product name.
Online platforms – B2B marketplaces or wholesaler websites and directories offer access to thousands of suppliers. You can find the suppliers by running a search of the products you are sourcing and filtering the results accordingly.
Trade fairs – different countries and industries hold trade fairs across the world each year. If you find and attend one that brings together the suppliers you need, you can meet the suppliers, discuss your requirements, and vet them in person.
A sourcing agent – a sourcing agent can help you find suitable suppliers based on the requirements you present to them. They charge fees for their services but can make your sourcing journey very fast and easy.
Make a List
You will likely find a few promising options as you look for suppliers. Make a list of them and begin looking into them more keenly. Consider:
Whether their capabilities match your needs
Their reputation
Prices
Location
Such factors will help you whittle down your list to a smaller number of options. This is good because you will now be able to move on to the next stage with a shortlist of worthwhile contenders.
Send Inquiries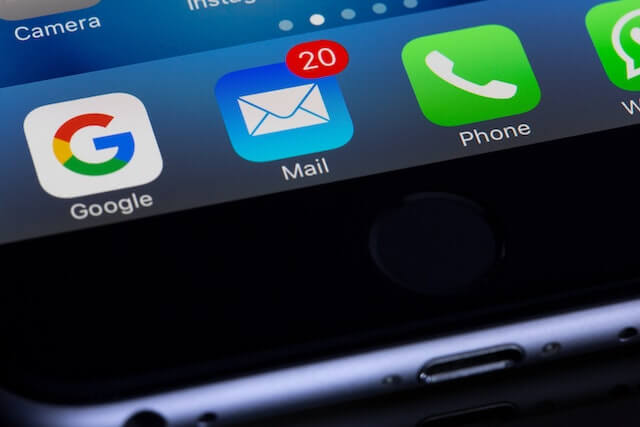 Reach out to the suppliers on your shortlist to request quotations for the required products or services.
Always strive to be as specific as possible so that the supplier can provide a more accurate quotation or response to your request. You could share a copy of your product specification sheet or just itemize all the product details for the suppliers.
Additionally, it may be helpful to mention:
The number of units you require
Your sourcing timelines
Your location (for shipping estimates)
Feedback
Most suppliers respond with a quotation or a proforma invoice outlining the prices and shipping details of the products you inquired about. They may also:
Provide additional information about their products/services just to let you know what they offer.
Ask follow-up questions just in case some of the details in your request were unclear.
Tip: Suppliers receive lots of inquiries a day and may have a backlog that causes delays in their response times. So, if one of your top options does not respond in good time, try reaching them through a different channel or sending a follow-up email.
Consider the merits and demerits that each response presents. While you are at it, try not to write off suppliers solely based on pricing; after all, it is often negotiable. Instead, look at the overall value that they offer in terms of product quality, shipping terms, samples, and such factors.
Once again, use your findings to narrow down your shortlist even further.
Sampling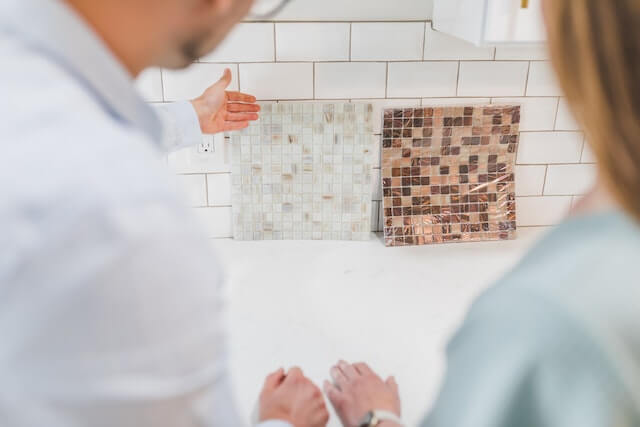 Request your top supplier choices to prepare and send samples of the products you are sourcing. Aim for at least 2 to 3 suppliers so that you have options to compare.
That said, there is no set limit on the number of samples that you should seek. It can go as high as 10 or more suppliers.
However, too many options can get confusing. Some suppliers also charge for samples and paying for too many of them can inflate your sourcing costs. It is thus advisable to start with your best supplier picks and explore the rest if the first ones do not meet your expectations.
The Decision
Review and test the samples against your product requirements and quality standards. This would also be a good time to rope in other team members and seek their opinion.
Finally, after reviewing each supplier's work and services, you will have enough information to recommend a preferred supplier to the procurement team.
What Is Procurement?
Procurement is the process of acquiring goods or services for your business. Unlike sourcing, which is mainly external, procurement includes both internal and external aspects. It works as follows:
Identifying a Need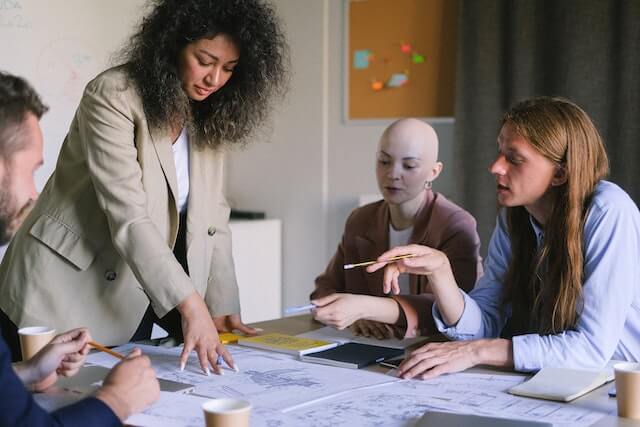 Procurement can be initiated once the procurement team identifies a need for a product/service or if another department requests a certain product or service.
Either way, once this happens, the procurement team looks into the need, evaluates its necessity, and outlines exactly what is required.
Approval
The procurement team then raises a procurement request with the financial department to seek approval. This is essential because you simply can not source goods without confirming whether your business can afford to pay.
Budgeting
If the request is approved, the procurement and finance teams can work together to come up with a budget based on:
The business' financial resources
The average market prices for the products/services required
The desired profit margins
The Sourcing Request
A sourcing request is a formal document outlining all the details about the product/service that the business needs and the allocated budget.
It is prepared by the procurement team and shared with the sourcing department so that they can begin finding suitable suppliers.
Obtaining Funds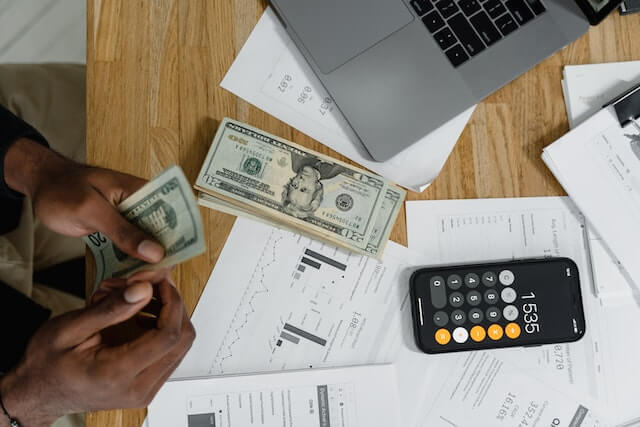 As the sourcing team works, your procurement team may sometimes need to source funds to pay for the goods. More so, if you plan to use a letter of credit, seek financing, or liquidate some stock to free up capital.
Negotiation
The sourcing team gives the procurement team feedback about the suppliers they find. Both teams then review the options and make a final decision about the supplier that they would like to work with.
At this point, your business can reach out to the supplier to inform them that you would like to work with them. You will likely also need to negotiate the finer details of your partnership and bind it by signing a contract.
Licenses
Some countries require businesses to have specific permits, registrations, or licenses to import goods. This usually becomes part of the procuring process if the sourcing team recommends an international supplier as opposed to a local one.
A Purchase Order
A purchase order is a formal document that informs your supplier of the products that you would like to buy. The procurement team prepares and sends it after signing the purchase contract so that the supplier can begin processing your order.
Payment
Suppliers usually indicate the payment terms on the pro forma invoice. This is often an installment plan where you pay about 30% to confirm your order and 70% once your order is ready or loaded for shipping. Some suppliers also request a lump sum payment.
Whichever the case, the procurement department should ensure that the supplier provides proof of delivery such as a commercial invoice or a bill of lading before paying them. It is also the responsibility of the department to handle other payments such as:
Shipping costs
Import duties and other taxes
Last-mile delivery expenses
Why Are Sourcing and Procurement Important in Business?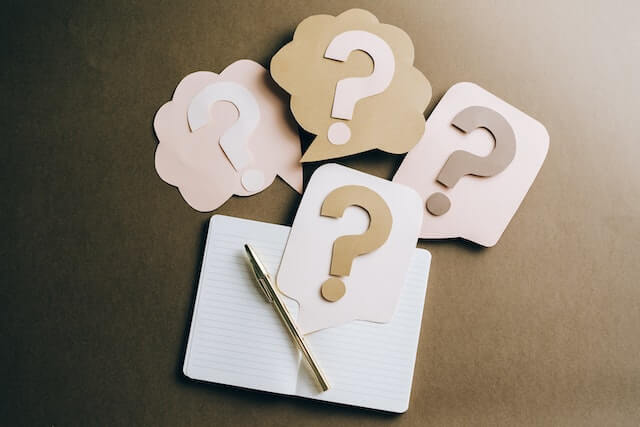 Sourcing and procurement are indispensable for any business. Here is why.
Orderly Business Management
As we have learned above, sourcing and procurement processes clearly outline different steps and roles that a business or its departments should follow.
This provides an orderly road map that you can use to run your venture even if you are a sole entrepreneur or a start-up without adequate staff to create departments.
Accountability
Acquiring products for your business is a high-stakes endeavor. It requires lots of capital and the quality of goods also has to be good enough to appeal to customers.
Sourcing and procurement processes make it easy for businesses to have a clear chain of command that can be held accountable for:
Approval of purchases
The selection of goods
Disbursement of payments
This is further enhanced by the use of formal documents like invoices, purchase orders, and contracts that are legally binding to both your business and your suppliers. Subsequently, you would have a better chance of seeking redress if anything goes wrong.
Optimizing Expenditure
Budgeting is part of procurement. It ensures that the sourcing team knows how much your business can spend on the goods or services that you need.
On the other hand, the sourcing process allows you to compare different suppliers and identify those that offer the best products at the fairest prices.
So, overall, the procurement process ensures that your business stays financially healthy while the sourcing process ensures that you get the best value for money. It is a win-win all around.
Sourcing vs Procurement Features
We have established that sourcing and procurement are joined at the hip. So, what are their differences? Let's delve into that, shall we?
The Goals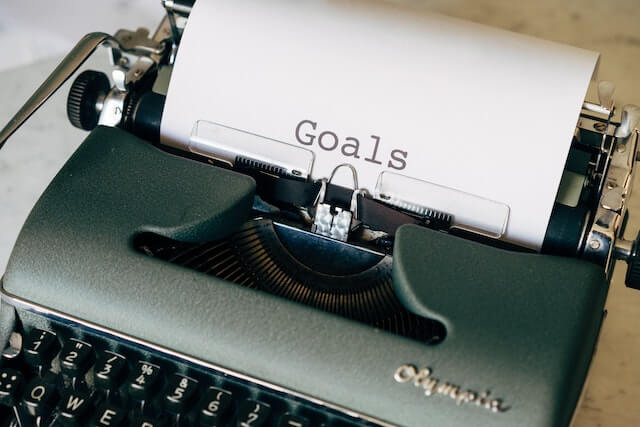 The objective of sourcing is to find a supplier or service provider that can fulfill the specific needs of your business. It is mainly an outward-facing role.
In contrast, procurement processes are both internal and external. They focus on:
Initiating the sourcing of goods
Sourcing funds and arranging payment
Facilitating licenses, delivery, onboarding, and storage
Documentation
The only documents involved in sourcing are a 'Request For a Quote' and a proforma invoice or a quotation. They are not legally binding but are crucial tools for seeking and choosing suppliers.
The documents used in procurement include:
A purchase order
A purchase contract
A commercial invoice
Shipping documents (packing slip, bill of lading, etc.)
All these documents are legally binding and serve as a formal record of your transactions with suppliers.
Decision-making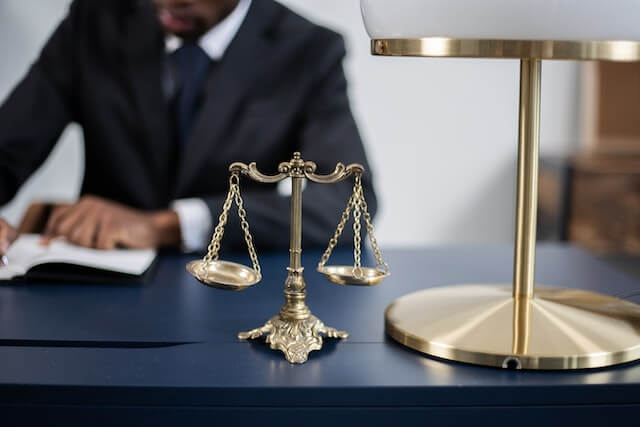 Sourcing decisions revolve around one question: can the supplier in question deliver the products or services that the business needs at favorable terms (price, MOQ, lead times, shipping terms, etc.)?
Meanwhile, procurement decisions address a broader scope of issues such as:
Should the business source and procure the goods?
How much can the firm spend?
Does the firm have enough funds on hand?
What payment methods are safe and convenient for the business?
Timing
Sourcing is often a one-off process because, in most cases, businesses develop long-term arrangements with suppliers.
Procurement, in comparison, occurs more frequently because you have to replenish inventory from time to time and maintain your relationship with suppliers.
How Can a Sourcing Agent Like NicheSources Help with Sourcing and Procurement?
At NicheSources, we understand that not every business/entrepreneur:
Can travel to source goods in China.
Has the experience, time, or manpower to handle sourcing and procurement.
Subsequently, we have curated our services to ensure that we can help all kinds of businesses handle these crucial processes with ease.
How Does It All Work?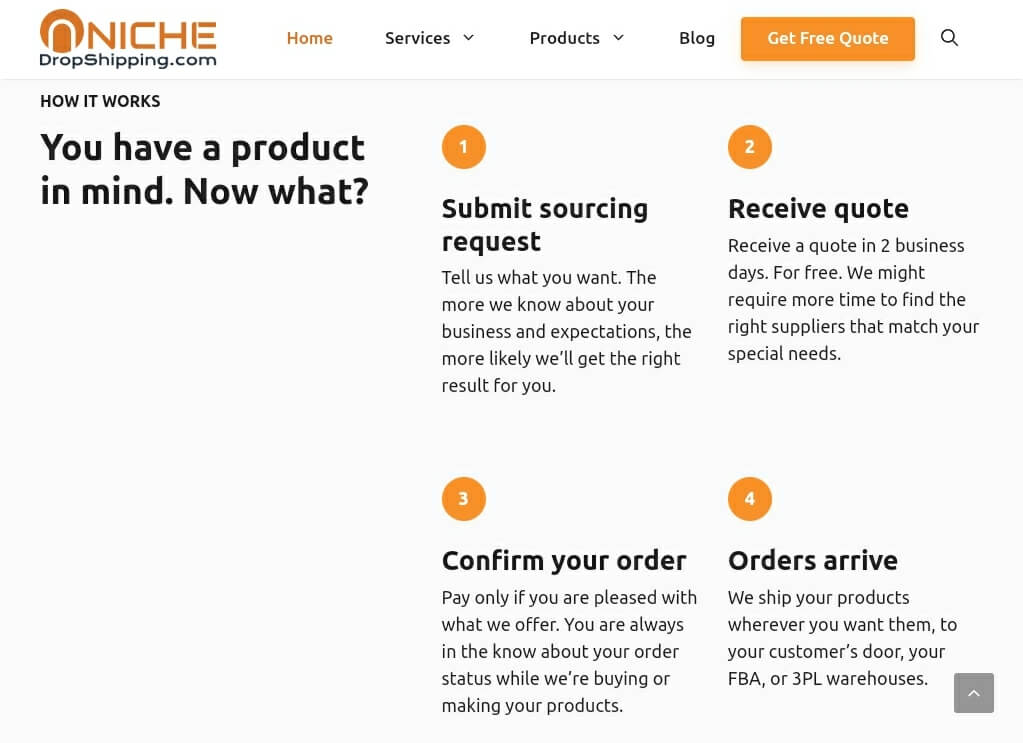 The first step would be to share with us your sourcing requirements. The more details you can offer, the better we can serve you.
Our team will find and vet suppliers based on your requirements and obtain comprehensive details about them to help you make an informed choice. We then create a shortlist of suppliers for you to choose from and present the information to you.
Once you choose a supplier, we can move on to the procurement process. Here we are well-equipped to:
Negotiate the best rates and supply terms with your chosen supplier.
Share your purchase order with the supplier and ensure they understand exactly what you need.
Perform quality inspections and resolve any issues that may arise.
Ensure that the supplier ships your order in good time or make alternative shipping arrangements if you request them.
We maintain a constant line of communication with you throughout these processes so that you are fully aware of the progress. This also makes it easy for you to raise any concerns or questions that you may have in good time.
What Value Do Our Services Offer?
Working with us offers a myriad of benefits. They include:
Faster sourcing turnaround times – we have established networks with suppliers and can easily identify the right options for your business.
Expanded capacity – our agents offer all the manpower and expertise to source and procure regardless of whether you are a startup, solo entrepreneur, or an established business that simply prefers to outsource such roles.
End-to-end services – we are a one-stop shop so you never have to worry about any shortfalls when you entrust us with your sourcing or procurement processes.
Cost-efficiency – we use our networks to find our clients the best prices possible. Our fees are equally reasonable and can be more cost-effective than maintaining full-time in-house sourcing and procurement themes.
FAQs about Sourcing and Procurement
What Is the Difference between Strategic Sourcing and Procurement?
Strategic sourcing is the same as typical sourcing. The only difference is that it highly focuses on finding suppliers that match the long-term and short-term needs of the business.
Take, for example, that you are sourcing backpacks to resell but would like to start designing your own in the future. Strategic sourcing would mean finding a supplier that sells backpacks but also provides private label backpack manufacturing services.
Procurement, in this case, is a series of all the internal and external processes that go into buying the backpacks.
What Is Ethical Sourcing and Procurement?
Ethical sourcing and procurement entail finding and buying goods from suppliers that adhere to fair business practices and maintaining the same high standards in your transactions.
Examples of ethical business practices include:
Well-remunerated factory workers
Healthy working conditions
Using legally and ethically sourced raw materials
Eco-friendly methods of production, packaging, and shipping
To Sum It Up
Understanding sourcing and procurement processes and implementing them properly can help you build and grow your business to great heights. So, use the lessons in this guide and keep learning, even more, to help you thrive.
Need a hand implementing your sourcing or procurement strategies? We would be glad to help.
Reach out to us with all your sourcing and procurement needs, request a quote, and leave all the hard work to us.