Sourcing goods for your Amazon store from China offers lots of advantages. The cost of goods, for example, is quite low in China and allows you to sell at great profits. The robust manufacturing sector also offers product variety and access to private labeling.
However, sourcing goods from China also means that you will need to figure out how to ship your goods to Amazon FBA.
It sounds rather obvious at first but this entails more than just transport. Other logistics like FBA inventory requirements also come into play.
Feeling dissuaded? Don't be. Read on. By the end of the blog, you will have all the tips you need to handle shipping from China to Amazon FBA easily.
Let's begin.
The 3 Ways to Ship from China to Amazon FBA
Amazon requires FBA sellers to present their inventory packed and labeled in a very specific way. Subsequently, you need to figure out who will prep the goods early on, and then plan your shipping accordingly.
For better context, come along and let us examine the 3 key shipping options.
Shipping Directly from China to FBA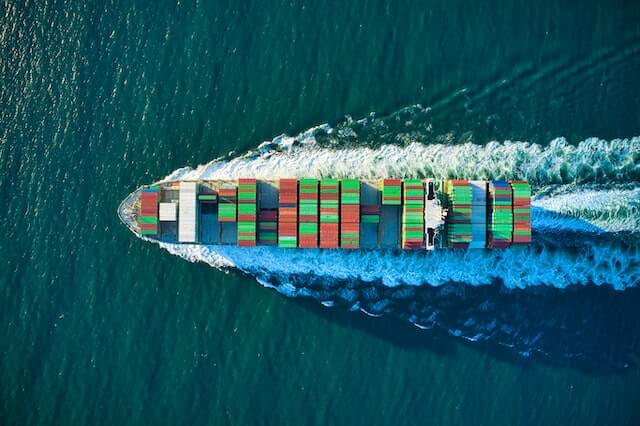 In this approach, your product supplier in China labels and packs the goods according to FBA rules. They then inform you once the goods are ready and ship them directly to the stipulated Amazon FBA warehouse.
Pros:
Direct shipping is cheaper as there are no extra stops and handling fees.
Most suppliers offer more affordable prepping fees than Amazon or if you were to do it yourself.
Direct shipping minimizes the risk of losing goods or items getting damaged because it involves fewer steps.
Cons:
It is tough to ascertain if your supplier adhered to all FBA rules.
You could incur extra FBA costs if your supplier makes any errors or ships low-quality goods.
Shipping to Yourself, Then to Amazon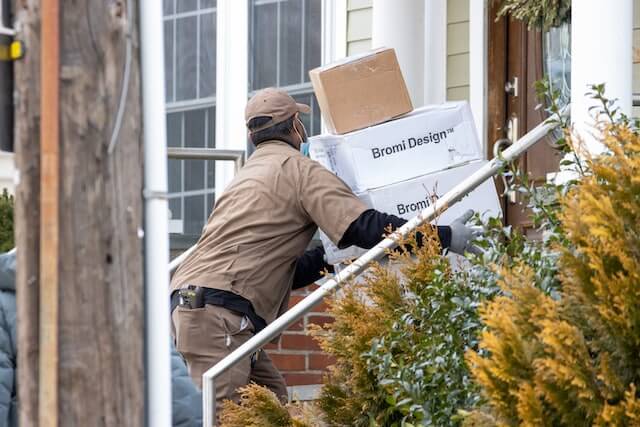 In some cases you may find that:
Your supplier in China does not offer Amazon FBA prep services.
The supplier charges way more than your budget for Amazon FBA inventory prep.
You do not feel confident entrusting the responsibility of Amazon FBA inventory prep to your supplier.
Subsequently, it may be more effective to first have the goods shipped to you so that you can handle the prepping process and then ship them to FBA warehouse(s).
Pros:
You can avoid inventory problems because you get to inspect and then prep the goods accordingly before shipping to Amazon FBA.
You may save on prepping costs by doing it yourself.
It may be easier to achieve JIT delivery to Amazon using this approach.
Cons:
The shipping cost may be higher because it is not direct.
Using this approach for bulk orders can be tough because you would require adequate working space to help to prep.
This option is only viable if you fully understand how to execute FBA inventory requirements.
Shipping to 3PL Then to FBA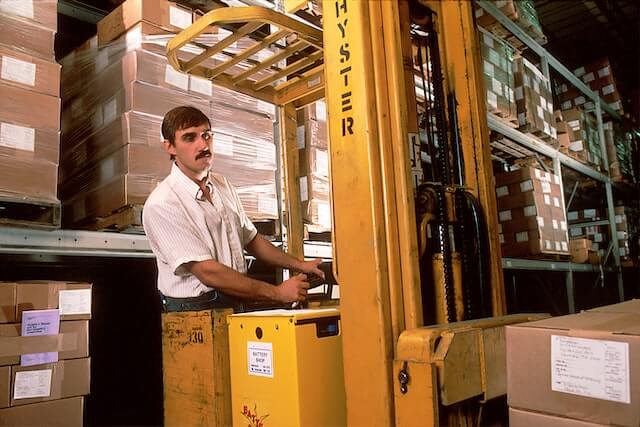 Third-party (3PL) logistics companies own warehouses in and outside China. They have the resources to provide a variety of services such as:
Storage
Inventory prep (based on client instructions)
Therefore, when you hire a 3PL company, they can:
Collect or receive your goods from the supplier
Prepare the goods to fulfill Amazon FBA requirements
Ship the goods to FBA warehouses right on time
Pros:
Working with a 3PL allows you to delegate the prepping task.
3PLs with warehouses in and outside China offer a very smooth and timely inventory flow.
3PLs usually offer more reliable inventory prepping services as they have dedicated staff for the tasks and enough room.
Cons:
You would have to incur the extra cost of hiring a 3PL firm.
When Should You Ship Directly and When Should You Hire a 3PL?
Your priority should be delivering top-tier products that are well-prepared in line with Amazon FBA rules.
With this in mind, here are some insights to help you identify when to ship directly and when to hire a 3PL to bridge the gap for you.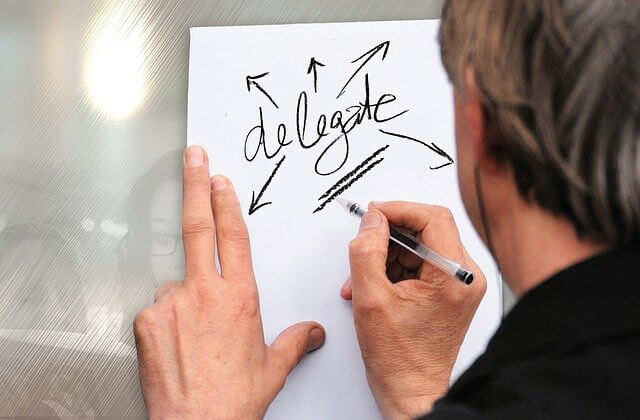 Shipping Directly to Amazon FBA
Shipping directly from China to Amazon is convenient and often budget-friendly. However, it also means you never get a chance to inspect the goods your supplier sends to Amazon on your behalf.
Subsequently, it is advisable to only use this approach if:
You are certain that your supplier understands FBA regulations and can accurately fulfill all requirements.
The supplier has high-quality inspection standards, and you can trust them to deliver flawless products.
The costs of the supplier prepping your goods and direct shipping are fair and do not wipe out your profit margin.
You and the supplier can agree on a suitable shipping carrier that offers the right shipping terms.
Tip: Amazon FBA only receives your inventory. You are responsible for all shipping costs. It is thus best to opt for shipping terms like DDP, where costs and taxes are handled beforehand.
Hiring a 3PL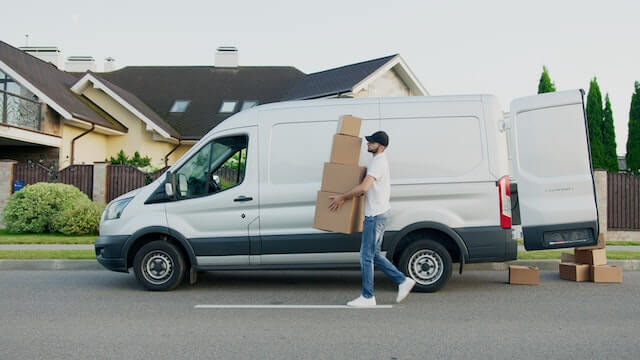 Unlike a factory, a third-party company is more equipped to handle post-production processes like preparing inventory for FBA. As we mentioned above, they have:
More staff dedicated to such tasks
Better warehouse management technology
Enough space to process, pack, and safely store your inventory
Nevertheless, it costs a little extra to hire a 3PL firm. So, it is understandable that you may be conflicted about hiring one. When making that choice, consider hiring a 3PL if:
Your supplier does not provide Amazon FBA inventory prepping services.
You are sourcing goods in bulk; a 3PL firm may be better equipped to prepare such inventory quicker and even store some for JIT delivery if you request it.
You are sourcing goods from a new supplier or one with unreliable quality inspection standards.
The 3PL can provide more seamless and cost-effective shipping arrangements.
The cost of hiring the 3PL is fair and the service is worthwhile.
Factors to Cross-Check Before Shipping
Amazon FBA is quite strict with its inventory preparation rules. Therefore, no matter the shipping method you choose, it is prudent to cross-check important requirements to ensure that your goods are in order and will not be rejected upon delivery.
Here are some key issues worth having on your checklist.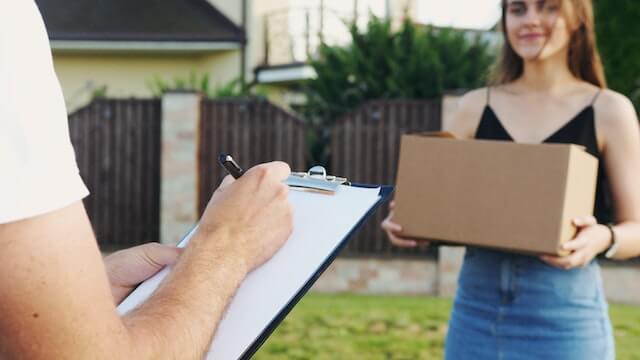 Quality Inspection
Quality inspection entails evaluating the items in your order to ensure that they do not have any defects. It can be performed by either of the following parties:
The supplier – your supplier can perform a quality inspection and send you a report. This can also include pictures or a video walk-through to ascertain that they have performed a satisfactory inspection.
An independent inspector – you can hire an independent quality inspector or a professional sourcing agent in China to go and inspect your goods at the supplier's warehouse. They would then send you a report highlighting any issues they find.
Your 3PL partner – 3PL firms usually inspect goods once they receive them from your supplier. They can return any defective goods on your behalf and obtain replacements. This is way more convenient than shipping returns later across countries.
The buyer – you (the buyer) can ship the goods to your premises, inspect them, and bring up any product defects you spotted with the supplier. This is effective but the return process can be lengthy and costly.
Packing
Amazon FBA definitively outlines rules about how sellers should pack their inventory. This includes specifications such as:
How to differentiate and pack individual vs case-packed products.
How to prepare certain products by wrapping to avoid breakage or placing them in transparent bags for easy intake.
The size and weight limits for outer packing boxes.
Always ensure that you understand these rules and how they apply to your shipment. If you are delegating the packing to your supplier or a 3PL, ask them to show you their packing process so that you can confirm that it is correct.
Labeling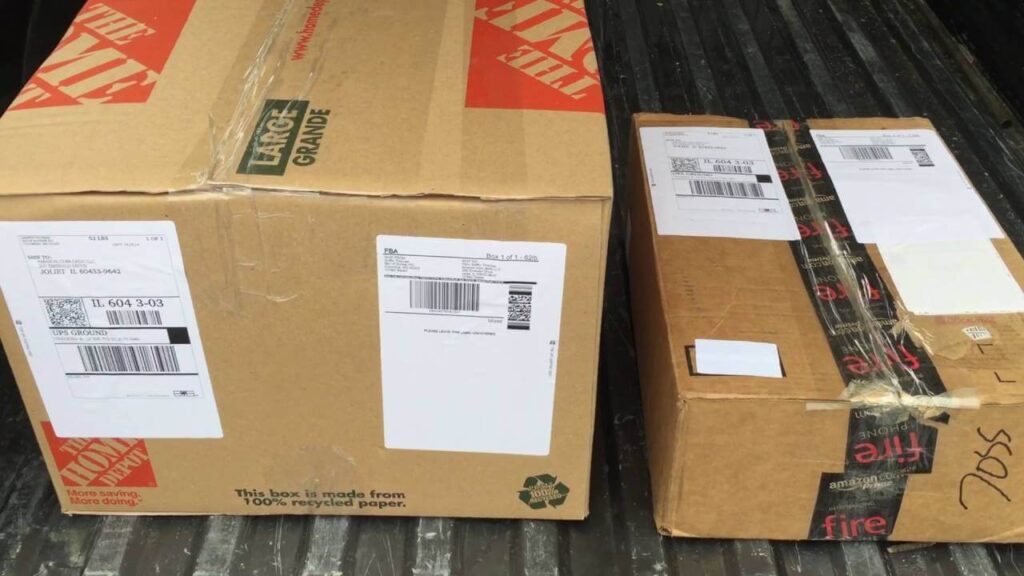 Amazon has unique inventory identifiers like ASIN and FNSKU. In some instances, you may also be allowed to use the manufacturer's barcode.
So, start by finding out what type of identifiers your products require. You can then log into your Amazon seller dashboard and generate the requisite identifiers through the FBA 'Send Inventory' provisions. Share them with your supplier or 3PL if necessary.
Additionally, always ensure that:
The labels are placed on flat surfaces and not across corners or box openings that may need to be cut open.
All labels are clearly printed for easy scanning.
All labels are placed on the outside of packages and are not obstructed by other materials.
Shipping Details
It is important to request comprehensive shipping details whether you are shipping directly to Amazon, through a 3PL, or to yourself. Such shipping details should include:
The name of the shipping carrier
The date of shipping
The estimated date of arrival
Shipping documents, e.g. the bill of lading, export clearances, etc.
Tracking details
Further, when shipping directly or through a 3PL, ensure that the shipping terms include last-mile delivery, import clearances, and all-inclusive costs. This assures you that the goods will be delivered right to the FBA warehouse(s).
Shipping Methods to Amazon FBA
We now understand the different methods you can use to ship from China to Amazon FBA. However, while addressing those methods, we only focused on who handles and preps the goods.
So, let's now shift gears and focus on another vital shipping aspect; transport. Here are the main options to consider.
Express Shipping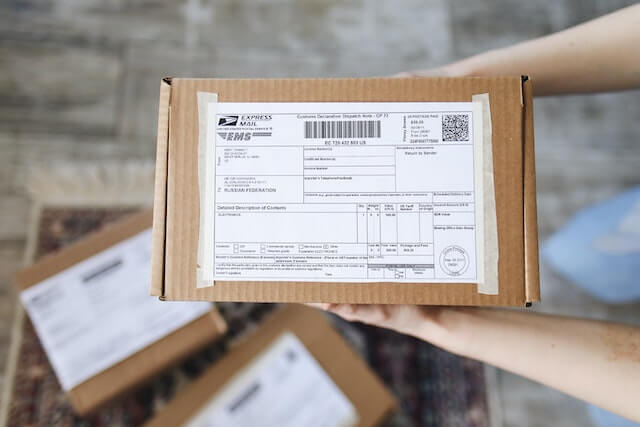 Express shipping is a door-to-door shipping solution. It is provided by international couriers like DHL, UPS, and FedEx, among others. It works as follows:
Your supplier or the courier delivers the goods to the shipping terminal.
They clear the goods for export.
The goods are shipped by air to your country.
The courier's agents clear the goods at the port of destination.
The courier delivers the goods to the indicated Amazon FBA warehouse.
This process takes approximately 2 to 4 days and is the fastest out of all the shipping options. It also has no minimum weight restrictions. So, before selecting this option, consider:
Air freight regulations prohibit the transportation of risky goods like batteries or any liquids with flammable components.
Express shipping is convenient because it is fast and covers door-to-door transport. However, it costs a premium.
In addition, consider your destination when choosing a courier. UPS, for example, has a more effective delivery network in the USA while DHL is a giant in Europe. Making the right choice could help you save time and money.
Sea Freight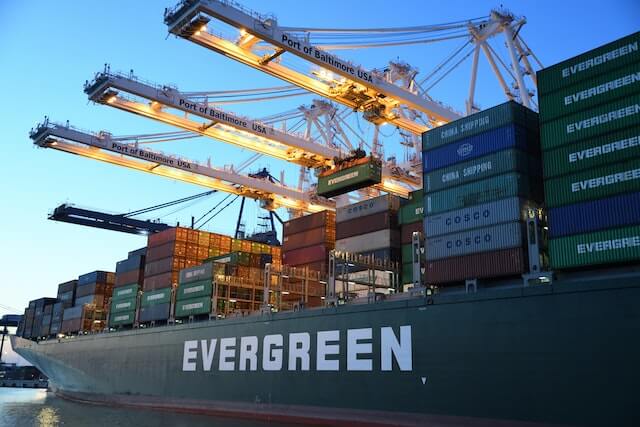 Sea freight from China to most global destinations takes about 30 to 40 days. Using it to ship from China to Amazon FBA would work as follows:
The supplier prepares your order.
The supplier or a freight forwarder delivers the goods to the port.
They clear them for export and oversee loading procedures.
The goods are shipped to you.
You can either clear the goods yourself or, (depending on your shipping plan) a second freight forwarder will handle import clearances and last-mile delivery to Amazon.
This shipping method is usually ideal for nonurgent bulk consignments (100kgs+).
However, if you only have a short shipping window and would still like to ship by sea, you could consider expedited sea freight options like Matson's CLX or CLX+. They offer unique advantages like:
Fixed arrival dates instead of estimates.
The option to have access to your goods a day after arrival.
Access to your goods at off-dock facilities without making any appointments.
Reliable online cargo tracking.
Expedited last-mile delivery options to various inland US destinations.
On expenses, the cost of sea shipping is calculated mainly based on:
Distance
The volumetric weight of your shipment
Naturally, the rates may vary from one shipping company to the next. Other factors such as shipping your goods in an exclusive or shared shipping container (FCL vs LCL) may equally influence your final shipping cost.
Air Freight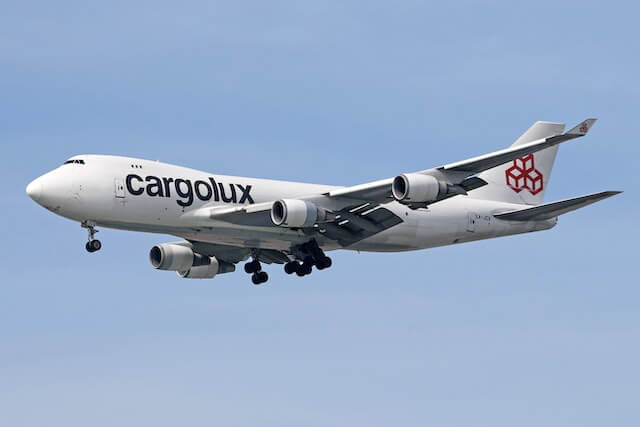 Air freight is similar to express shipping because they both rely on airplanes. Nevertheless, it is important to note that:
Air freight is not expedited and can take up to 10 days compared to the 2 to 4 days of express shipping.
It has a minimum weight limit of 21kgs.
It is cheaper than express shipping.
It is offered by a wider selection of carriers, not just international couriers.
Air freight does not cover door-to-door transport. Therefore, when the goods arrive from China, you may need to either clear the goods through customs or hire a local freight forwarder to do it for you.
This shipping mode can be a good compromise between express and sea shipping. More so for consignments of 100kgs and below. It is cheaper than express shipping yet much faster than sea freight.
Sea Freight UPS Combined or Air Freight UPS Combined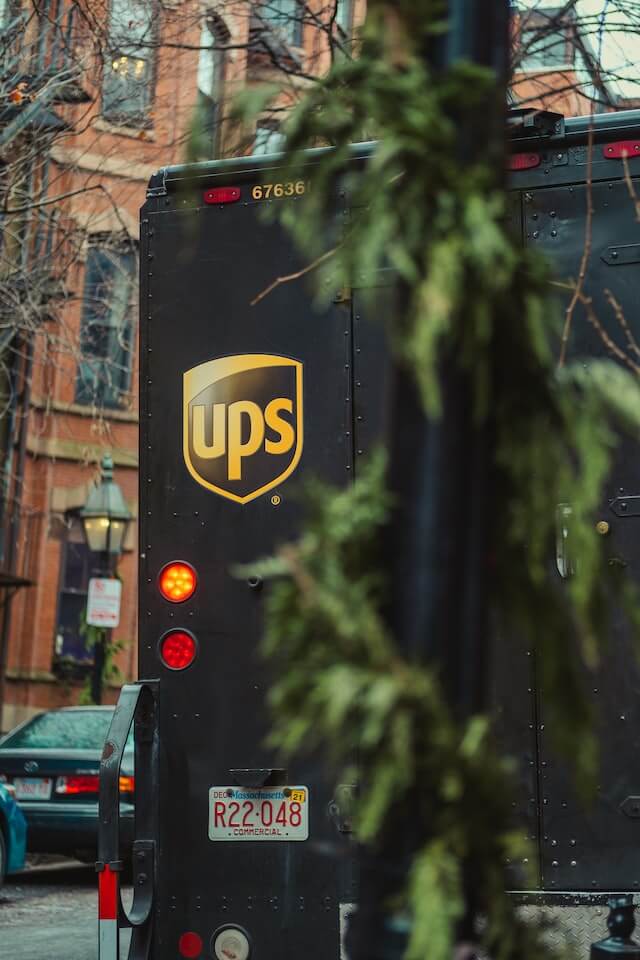 Our above analysis of sea and air freight reveals one common problem: both modes of transport do not cover door-to-door delivery.
Subsequently, if you would like to ship directly to Amazon or yourself, you would need a local freight forwarder to handle customs clearances and last-mile delivery.
Sea or air freight UPS combined aptly resolved this dilemma. It is a shipping service where shipping carriers collaborate with courier services like UPS. It works as follows:
The shipping carrier transports the goods from China to the port of destination.
The carrier hands the shipment off to UPS at the port of destination.
UPS handles all local clearances and delivers your goods to Amazon FBA or your preferred location.
The prime advantages of this approach are that:
You never have to worry about port clearances or last-mile delivery.
UPS provides expedited services, unlike ordinary freight forwarders. Your goods will thus be processed and dispatched much faster.
On the flip side, this combined method comes at a higher cost because UPS calculates last-mile shipping costs by weight (kilograms) instead of volumetric weight. The rates are also generally higher due to the expedited services.
All in all, if you can find a way to bear the costs, this may be the next most convenient option to express shipping.
Steps to Ship from China to Amazon FBA
We have delved into all the essential aspects of shipping goods from China to Amazon. So, let's sum up how it all works in a brief step-to-step guide, shall we?
Initiate Sending Inventory on Amazon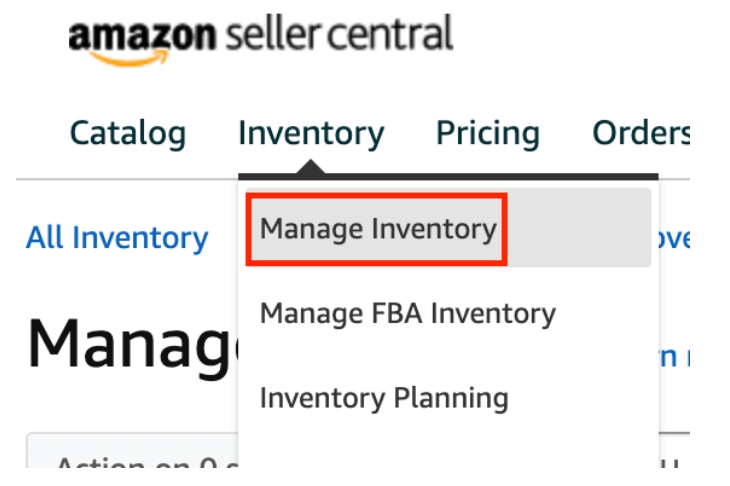 Amazon requires sellers to provide details about the inventory they would like to submit beforehand. This enables the FBA program to:
Know when to expect and prepare to receive your inventory.
Help you start to onboard your inventory through steps like generating ASINs and FNSKUs.
Scan its warehouses and let you know where to deliver your inventory.
So, when your supplier in China informs you that your goods are ready:
Log into your Amazon seller dashboard
Click on the 'Inventory' tab
Select 'Manage Inventory/FBA Shipments'
Select 'Send/Replenish Inventory' or 'Send to Amazon'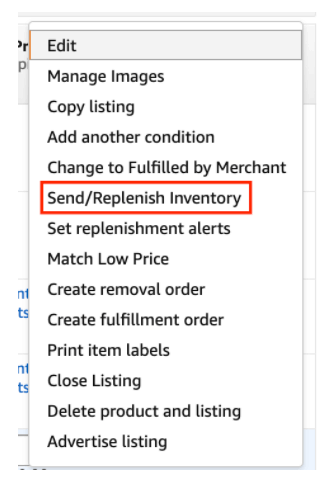 These steps will lead you to a series of steps with forms where you can provide details about the inventory you plan to ship to Amazon. You will also get a chance to know how to prepare your goods and generate the right labels.
Choose How to Ship
At this point, you will need to decide whether you, your supplier, or a 3PL will handle the prepping of your goods.
This will, in turn, determine whether you will ship the goods directly from China to Amazon FBA or you will need to redirect the goods for prepping.
Let your supplier know your preference once you identify a suitable solution so that they can start shipping or prepping the goods.
Choose a Mode of Transport
Compare express, air freight, sea freight, and sea/air freight UPS combined shipping options. Aim for whichever one of them suits:
Your budget
The type of goods you are transporting
The size of your order
Your timelines i.e. how fast you want the goods delivered
Your destination
You can negotiate with carriers directly. However, in some cases, your supplier or your 3PL partner may be better placed to negotiate on your behalf. If so, inform them of your budget and request them to handle the negotiations.
Tracking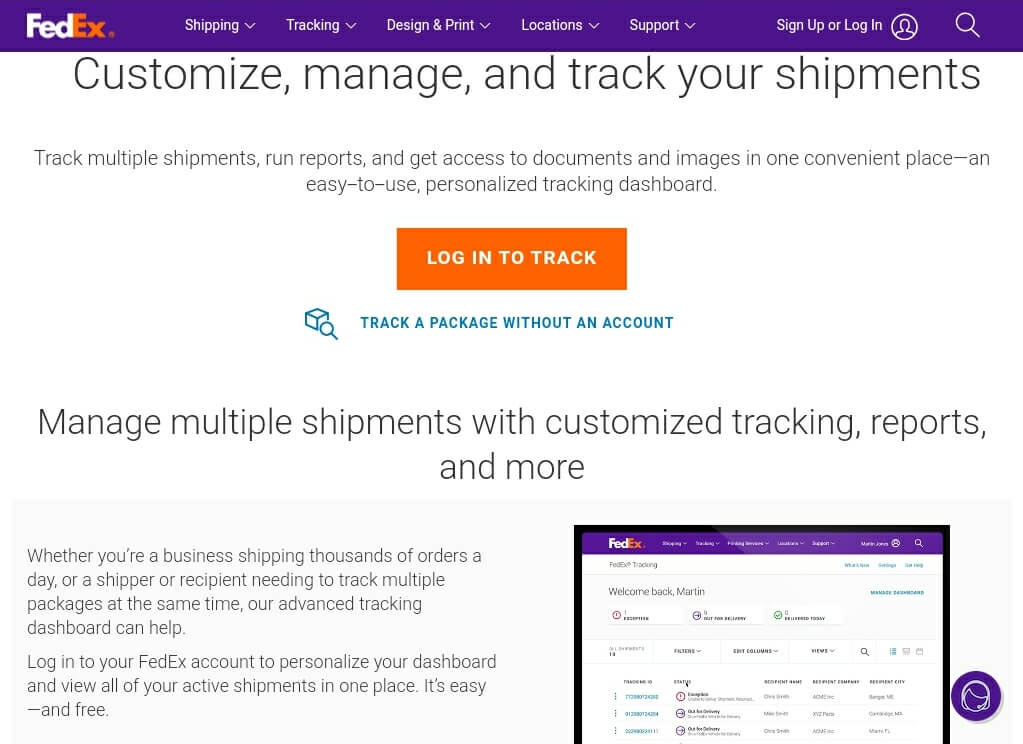 Request tracking details from the moment your goods leave the supplier's premises. Do not hesitate to contact a carrier if you notice any unusual delays or occurrences while monitoring your shipment.
It is equally wise to keep tracking until you receive an acknowledgment from Amazon FBA that your goods arrived at the right warehouse.
FAQs about Shipping from China to Amazon FBA
How Do I Track My Shipment from China to Amazon?
The shipping carrier should provide you with tracking details.
Couriers like UPS, FedEx, and DHL, have tracking provisions on their websites where you can enter details and monitor your consignment.
If your shipping carrier does not have this provision, they will likely recommend a third-party platform that you can use to monitor your shipment.
Which Is the Best Way to Ship from China to FBA?
This may vary based on your budget and other details such as whether your supplier can follow FBA rules.
Evaluate every situation independently and use the tips we have shared to make well-informed choices.
What Happens If My Goods Do Not Arrive at Amazon FBA?
Contact the last carrier that handled your goods as per the tracking information. They may be best placed to help you find your goods.
It may also be prudent to inform Amazon FBA that there may be an unforeseen delay in the delivery of your inventory.
In Conclusion
Shipping products from China to Amazon FBA is no longer a preserve of a few experts. As long as you understand the process, you can decide whether to navigate it on your own or delegate it to a professional service provider.
At NicheSources, we understand how tasking it can be to run a business and handle backend tasks like inventory prep. We provide seamless quality inspection, Amazon inventory prep, and shipping support services.
Ready to ship? Or perhaps you are planning to and are uncertain about where to start? Send us a brief outlining your requirements, request a free quote, and leave all the hard work to us.