Source Trending Wholesale Candle Jars with Wooden Lids
Find the best quality wholesale candle jars with wooden lids for your brand! Niche is the ultimate business hack – from sourcing, branding, and private labeling to storage and fulfillment, all in one place. Free some time on your hands to worry about sales, and let us deal with your backend!
No upfront costs. No obligations.
High-quality products only
Let's find the best quality wholesale candle containers with wooden lids! Thanks to many years of experience sourcing products in different industries, we've gathered a network of reliable suppliers that provide consistent product quality at unbeatable prices.
All-in-one service solutions
Stop going to ten different service providers and wasting money and time. With Niche, you get it all in one place – from sourcing, branding, and product development to order fulfillment and global shipping – we do it all. A hassle-free way to do business!
Personal support agent
As soon as you place your first order with us, we'll pair you up with your very own personal support agent. They'll be there to help and guide you and answer any questions you have along the way. With Niche, you'll never be left alone!
Trending Candle Jars with Wooden Lids to Sell
Want to buy candle jars with wooden lids in bulk? Look no further! Browse through our trending candle vessels and containers collection and take your pick! Can't find your product? Let us know and we'll partner up with a factory to develop a brand-new product according to your specifications.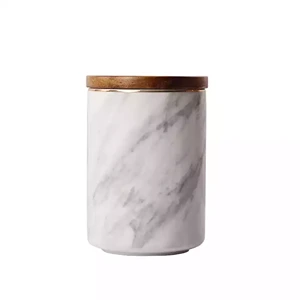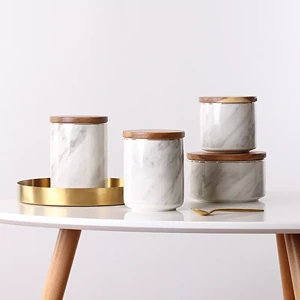 Ceramic Candle Jars with Wooden Lids
Material Ceramic
Color Marble White
MOQ from 1000 pieces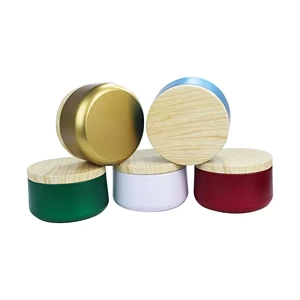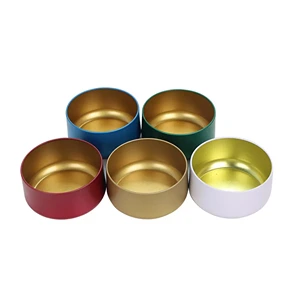 Metal Candle Jars with Wooden Lids
Material Aluminum Alloy
Color Customizable 
MOQ from 1000 pieces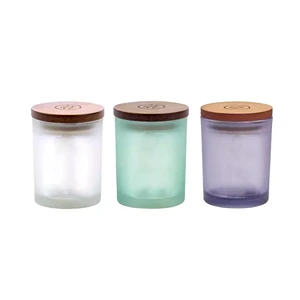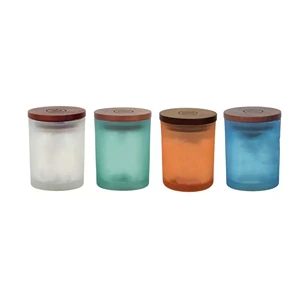 10 oz Candle Jars with Wooden Lids
Material Glass
Color Customizable
MOQ from 1000 pieces
HOW IT WORKS
Buy in bulk or customize in 3 steps
Tell us what you need and we'll buy or custom the products you want.
Get a sample to hold and feel for assessment or improvement.
Place your first order when you feel confident to start your project.
They give very fast solutions, high-quality products, the best customer service that you can get!!! Products are being delivered to the USA very fast. Warehouses in different countries. If you want to take your business to the next level, this is the company you want to work with!
Sergey
Niche client
Bestselling wholesale candle vessels with wooden lids at unbeatable prices
Let Niche bulk buy candle jars with wooden lids from suppliers that will never let you down!
Learn more about candle jars with wooden lids
We believe all candle jars can be great to sell, depending on your target audience. Here are the reasons why to choose candle jars with wooden lids specifically:

The wooden lids preserve the candle scent;
They look luxurious and high-ticket;
They keep the candle free of dust and debris;
They're in demand;
You can find many great wholesale suppliers;
Candle jars with wooden lids, as well as aluminum tins that close, are good because they preserve the scent of the essential oils and prevent them from drying up. They also help keep debris, dust, and other dirt away from the candle.

However, avoid putting out the candle directly with the lid since direct flames could damage some lids. Additionally, the smoke you trap when you put out the candle by closing its lid will definitely leave black marks on your container.
Candles use oil fragrances for their aromatic scent and smell. Unfortunately, uncovered candles, even those that aren't lit, can lose their scent in time.

To prevent this, store your candles at cooler temperatures and preferably use candle jars with wooden lids.
Here are some great ideas on how to reuse wooden candle lids:

Use them as drink coasters;
See if it fits any of your other cups or glasses;
Wash off the remaining wax from the jar and reuse the jar and wooden lid for storing scrubs or other cosmetics;
Reuse the clean jar and wooden lid to store small dips or other covered food in your fridge;
Most wooden lids have rubber rings which you can also reuse as elastic bands for keeping things together;
Here are some important considerations to keep in mind:

Price range – wholesale price vs. sale price – to determine your profit margins;
Quantity – how many wholesale candle jars with wooden lids would you need to start with;
Quality – next, you should ensure the quality and durability of the candle jars with lids;
Niche and target – next, you should think of who your ideal customer is and what sub-niche can you choose;
Style and design – the style, model, color, and designs of your candle jars with wooden lids will depend on the niche and target audience you want to sell to;
Supplier availability – last but not least, once you know what you want based on the previous points, you need to find suppliers able to produce what you need;
Here are some features to consider when choosing the right Pilates equipment to sell:

Use and target group – are you buying Pilates accessories for home or professional use? Who is your target buyer?
Price and profit – what is the sourcing price of the product vs. the price you can resell it for? Is it a good profit margin?
Size and weight – smaller and lighter products will cost you less to store and ship. How big is the product?
Features – for instance, what material do you want your Pilates mat to be? What features do you need? Perhaps a non-slip mat? Will you need product customization?
Supplier and product quality – can you find suppliers that meet your quality and service demands?
Absolutely! And here's why China is always a good idea:

The greatest variety of choices;
The best price vs. quality ratio;
The best wholesale prices (allowing you to set solid profit margins);
The possibility to work directly with factories and develop your own product;

There's a good reason why the majority of the brands you know outsource their production to Chinese manufacturers. As long as you have a local agent like Niche by your side, sourcing from China is one of the best business decisions you could make.
Aside from sourcing ready-to-ship wholesale candle jars with wooden lids, we can also help you design and produce a brand-new product that fits your brand's needs.

Plus, we can take care of other backend processes that will help you automate your business and work more efficiently. For instance: order fulfillment, inventory storage, packing, and shipping.

Simply put, Niche is a one-stop shop for all your business needs. And the best part? You can try us for free!