Purchase Quality Wholesale Dog Collars at the Best Prices in China
Looking for top-notch wholesale dog collars for your brand? Look no further! We're the ultimate one-stop shop for all your business needs, from sourcing and branding to private labeling, fulfillment, and shipping. Let us handle your backend while you focus on boosting those sales!
No upfront costs. No obligations.
Trustworthy suppliers
As industry-leading sourcing agents in China, we've built a network of trusted suppliers and manufacturers across various industries. With us, you can confidently purchase products knowing that you will receive exactly what you paid for every single time.
Full spectrum service
Sick of wasting time and money managing multiple unreliable vendors? We've got you covered. Our comprehensive services include everything–from sourcing and branding to fulfillment and shipping. Streamline your operations and let us do the heavy lifting!
One-on-one support
Every client is assigned a personal support agent upon their first order, ensuring they receive one-on-one attention and guidance throughout the process. This level of service sets us apart and helps us build long-lasting relationships with our customers.
Trending Wholesale Dog Collars and Leashes to Sell
Interested in buying cheap dog collars in bulk that still have good quality? We offer a wide variety of wholesale dog collars for large and small dogs. Browse through our trending models and pick your winners! Can't find what you need? No worries – we can customize all types of collars for your furry friend!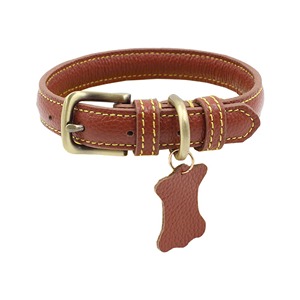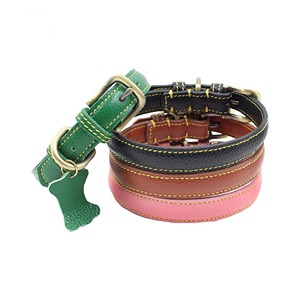 Leather Dog Collars
Material Leather
Color Black, Brown, Green, Pink
MOQ from 1000 pieces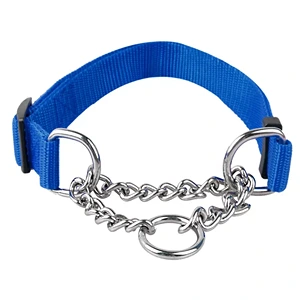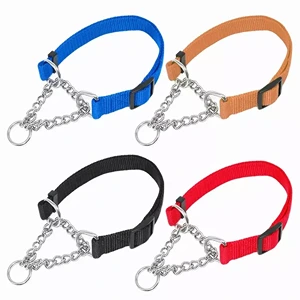 Martingale Dog Collars
Material Nylon
Color Black, Blue, Orange, Red
MOQ from 1000 pieces
HOW IT WORKS
Buy in bulk or customize in 3 steps
Tell us what you need and we'll buy or custom the products you want.
Get a sample to hold and feel for assessment or improvement.
Place your first order when you feel confident to start your project.
They give very fast solutions, high-quality products, the best customer service that you can get!!! Products are being delivered to the USA very fast. Warehouses in different countries. If you want to take your business to the next level, this is the company you want to work with!
Sergey
Niche client
A wide variety of wholesale dog collars and leashes for your brand
Find the best wholesale pet collars and upgrade your business game with Niche!
Learn more about wholesale dog collars
There are several reasons we believe selling dog collars or pet collars in general can be a profitable business venture:

A favorable wholesale-to-sale price ratio;
A broad niche that allows for many sub-niches to explore within;
An evergreen product;
Numerous suppliers and manufacturers to choose from;
A product that can be easily customized and branded;
A product that's great for scaling and expanding;
A target audience prone to emotional purchases;
Some of the most popular types of dog collars you could sell are:

Buckle collars (flat collars)
Martingale collars
Head collars
Training collars (choke chains, prong collars, electronic or shock collars)
Harnesses
ID collars
Flea collars
Based on recent purchase volume numbers from Amazon, these are the bestselling dog collar types in declining order (from most to least sales):

martingale collar for dogs
dog collars for medium dogs
dog collar for large dogs
dog shock collar
bark collar
light up dog collars
dog collar for small dogs
dog christmas collar
dog training collar with remote
bark collar for small dogs 5-15lbs
flea collar for dogs
leather dog collar
personalized dog collars
It's generally not recommended for dogs to sleep with their collars on, especially if they're wearing a chain or metal collar. Collars can get caught on things and potentially strangle or hurt the dog. It's much safer for dogs to sleep without a collar on.
In the US, no federal law requires dogs to wear collars. However, many countries, states, and towns have laws requiring dogs to wear identification tags in public.

These tags show that the dog is up to date on vaccinations as well as their ownership status. Wearing a collar with identification tags can also help ensure that lost dogs can be returned to their owners.
Martingale collars, also known as "limited-slip" collars, are one of the most popular choices among trainers and dog owners due to their comfort and safety. When a dog pulls on the leash, the collar will gently cinch, providing a subtle correction. When the dog is walking properly, the collar will loosen again, allowing for comfortable movement.

Other safe dog collars are nylon or fabric collars, buckle collars, and harnesses.
The most comfortable material for a dog collar will depend on the specific needs and preferences of the dog. Some of the best materials to choose from in terms of comfort are nylon, fabric, polyester, leather, or neoprene.
Here are some of the most important considerations to keep in mind when choosing the best type of dog collars to sell:

Type and sub-niche: first, consider the needs of your customers (for example, if you're selling to outdoor enthusiasts, waterproof and reflective collars may be a good choice);
Price and profits: then, consider your wholesale price vs. sale price to get to your potential profit margins and determine the ideal price range;
Size range: depending on your target group, make sure to offer a wide range of sizes to accommodate dogs of different breeds;
Features: adding special features can help you stand out from the competition (such as reflective material for safety, quick-release buckles, or built-in LED lights);
Quality: choose collars that are made of durable materials and are well-constructed;
Quantity: next, think of the quantity that you're ready to buy (keeping in mind things like safety stock);
Branding: customers are always more likely to purchase from a well-known and trusted brand, so invest in branding early on;
Supplier availability: lastly, we want you to make sure that you can find the right dog collar supplier who's able to support you as you scale;
Selling dog collars can be a profitable venture, but identifying a specific sub-niche or underserved market segment is often helpful to avoid intense competition.

Pet collars are an evergreen product that will always be in demand, but it's important to be strategic to succeed.
China is the ideal sourcing destination for those seeking wholesale dog collars. Not only do Chinese manufacturers offer the best price-to-quality ratio, but there's also a vast selection to choose from.

By working with Niche, a local sourcing agent in China, your business will have the best opportunity to succeed and maximize profits.
We offer a full-service solution to help you design your brand's entire customer experience, from product development and storage to fulfillment and shipping.

Our team can assist you in finding reliable wholesale dog collar suppliers, or we can even partner with factories to create a unique, custom product for you. So, we can take over any aspect of your backend operations to help you scale and grow your business smoothly and efficiently.

And, the best part? You can test our services for free!