High Quality Wholesale Electric Blankets for Cozy Winter Nights
With Niche, you can tap into the greatest variety of wholesale heated blanket choices in China. Let us find trustworthy suppliers and manufacturers who provide consistent quality of your wholesale electric blankets at the best possible price on the market.
No upfront costs. No commitments.
Reliable suppliers only
Throughout years of experience sourcing in different industries, we've developed an extensive network of reliable suppliers and factories in every niche. Let Niche worry about quality control and stop worrying about your product quality.
All-around services
Let Niche overtake your backend operations and free up time on your hands to dedicate to sales and growth. From sourcing and product development to branding, fulfillment, storage, and shipping – we do it all. A hands-free way to do business!
One-on-one support
Once you place your first order with us, we'll pair you with a support agent who will answer all your questions and concerns and guide you through every step. They will be your personal support agent and give you the one-on-one attention you deserve!
Trending Electric Blankets to Sell
We can source any type of wholesale heated throw blanket you need. See below and browse our trending wholesale electric blankets to choose your bestsellers. And, if you want a product with your branding, let us know and we can find the best manufacturers for your private label electric blanket business.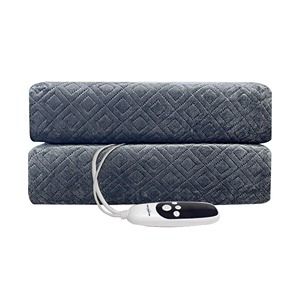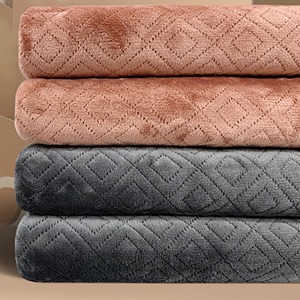 Outdoor Electric Blanket
Material Arctic Fleece
Feature Portable, Multi-Speed Adjustment
MOQ from 1000 pieces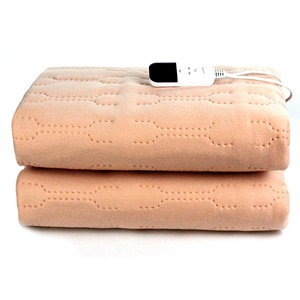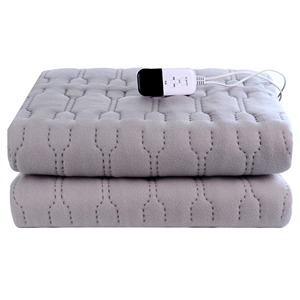 Electric Blanket For Car
Material Polyester
Feature Multi-Speed Adjustment, Foldable
MOQ from 1000 pieces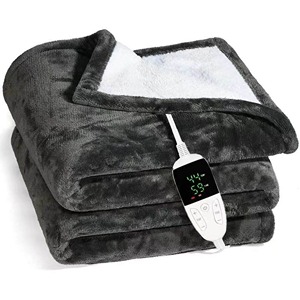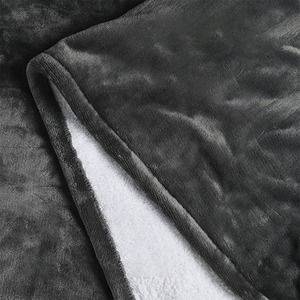 Electric Blanket For Office
Material Flannel
Feature Anti-Pilling, Anti-Static
MOQ from 1000 pieces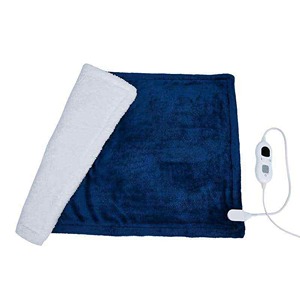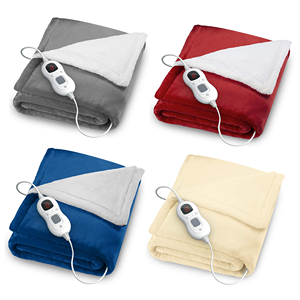 Heated Couch Blanket
Material Polyester, Cotton
Feature Washable, Timer Options
MOQ from 1000 pieces
HOW IT WORKS
Buy in bulk or customize in 3 steps
Tell us what you need and we'll buy or custom the products you want.
Get a sample to hold and feel for assessment or improvement.
Place your first order when you feel confident to start your project.
They give very fast solutions, high-quality products, the best customer service that you can get!!! Products are being delivered to the USA very fast. Warehouses in different countries. If you want to take your business to the next level, this is the company you want to work with!
Sergey
Niche client
Buy quality wholesale electric blankets customized with your branding
Niche is the simplest way to source any type of wholesale electric throw blanket from Chinese suppliers!
Learn more about wholesale electric blankets
If there was ever a perfect time to sell a product – it's right now and it's heated blankets! Why? Several rock-solid reasons:

Electric blankets are a great alternative to heaters;
They allow people to stay warm while saving and paying lower electricity bills;
The prices of electricity are steadily growing, especially in Europe, due to the current crisis;

These three points explain why selling electric blankets is one of the best product ideas currently!
Here are some of the different types of electric blankets you can buy and sell:

Electric under-blankets
Heated throw blankets
Heated pads
Heated mattress covers
Fitted on non-fitted electric blankets
Electric over-blankets
Most experts agree that the lifespan of an electric blanket is a maximum of 10 years, while others believe 5 years is the ideal age to replace your old electric blanket with a new one.

To stay safe, always check electric blankets for scorch marks and other types of damage as soon as you take them out of storage at the beginning of the winter season.
Regarding safety, electric blankets usually carry certificates such as CE, UL, and ETL. These provide a type of assurance that the product is tested and proven to be safe.
Here is a list of who shouldn't use electric blankets (or use them with precautions):

Infants and children under the age of 5;
Children (or seniors) with incontinence;
Persons who are immobile, paralyzed, or have difficulties moving;
Diabetic people who suffer from neuropathy;
People with cognitive problems such as Alzheimer's or dementia;
People with Parkinson's;
Pregnant women (possible risk of miscarriage caused by heat during early pregnancy);
Product safety, especially concerning electricity-related hazards, should always remain your number one priority. Here's what you can do to ensure your electric blankets are safe to use:

Ask the supplier for a safety certificate that's nationally recognized and done by an official body such as Underwriters Laboratories;
Check the Consumer Product Safety Commission to see if the product has been recalled at some point;
Place a user manual slip and safety instructions for use (such as keeping the blanket flat, not leaving it on overnight, avoiding liquid spills, etc.);
Source your wholesale electric blankets from trustworthy suppliers;
Always order samples before placing a bulk order;
Work with reliable product sourcing agents who will ensure product quality;
When choosing the best type of electric blanket to sell, consider the following points:

Price range – the wholesale price and the sale price will determine your profit margins;
Seasonality – note that electric blankets are a winter product so their sales will naturally drop in the summer months (luckily, it's always winter in one part of the world);
Safety – one of the most important things when sourcing electric blankets is their safety features (ask for certifications, reviews, and samples first);
Supplier availability – next, ensure that you can find a manufacturer or a supplier for the type of product you need;
Private labeling – selling private label heated blankets instead of generic electric blankets will give you a competitive edge;
Features – finally, decide on things like material, style, safety precautions, sizes, colors, smart functions, etc.;
Absolutely! Selling heated blankets, especially during the current energy crisis in winter 2022, can be a really profitable business idea.

Additionally, electric blankets have a great mid to high-ticket sale price of $50 to $100+, giving the products a great profit margin.

Overall, heated blankets are a great product choice that's in demand at the moment.
China is the largest exporter of heating blankets and the demand has skyrocketed this year like never before! So, if you're looking for a great price vs. quality ratio, Chinese suppliers are your best bet.

Naturally, sourcing from China can be challenging considering the language barrier and the varying qualities. But, with a sourcing agent that's local, like Niche, you won't run into that problem.
Niche is an industry-leading product sourcing agent in China with years of experience in isolating bestselling products throughout different niches. Aside from sourcing, we can help you customize and brand your product, store your bulk order in our warehouses or ship products to your end buyers.

Shortly, we can do as much or as little as you need us to do. We're a full-service agent that allows you to outsource every aspect of your back-office operations.