Custom Wholesale Flannel Pajama Pants for a Unique Brand
The holiday season is the perfect time to buy wholesale flannel pajama pants and launch a cozy sleepwear brand! Let Niche source the best quality flannel pajama pants bulk from China at unbeatable prices. With us, it's easy to launch and scale.
No upfront costs. No obligations.
High-quality products
We deliver on our promises! With Niche, you always get what you paid for and nothing less. Our network of reliable suppliers and our sturdy quality control are your guarantees that you'll always get the best product available for your budget.
All-around services
From sourcing and product development to branding, packaging, dropshipping, storage, and fulfillment – we do it all! Niche's one-stop-shop solution will save you a lot of time and money and allow you to focus your attention on what matters – sales and growth!
Excellent customer support
As soon as you place an order with us, we will pair you with a personal support agent to answer all your questions. We treat each client the same, no matter how big or small, and pride ourselves on our one-on-one support model.
Trending Flannel Pajama Pants to Sell
Check out our clients' favorite wholesale flannel pajama pants to sell and choose your potential bestseller! Looking for custom flannel pajama pants wholesale that you don't see below? Let us know! We can partner with factories and develop a brand-new product for your brand to stand out from the competition!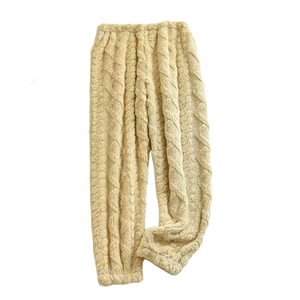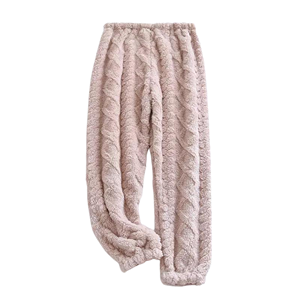 Imprinted Design Flannel Pajama Pants
Material Flannel
Color Customizable
MOQ from 1000 pieces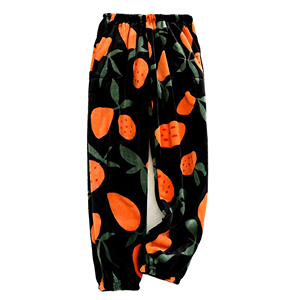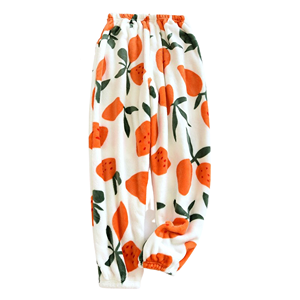 Botanical Print Flannel Pajama Pants
Material Flannel
Color Customizable
MOQ from 1000 pieces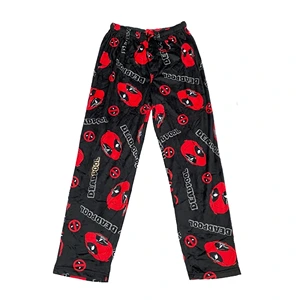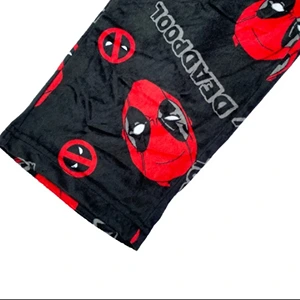 Men's Cute Flannel Pajama Pants
Material Flannel
Color Customizable
MOQ from 1000 pieces
HOW IT WORKS
Buy in bulk or customize in 3 steps
Tell us what you need and we'll buy or custom the products you want.
Get a sample to hold and feel for assessment or improvement.
Place your first order when you feel confident to start your project.
They give very fast solutions, high-quality products, the best customer service that you can get!!! Products are being delivered to the USA very fast. Warehouses in different countries. If you want to take your business to the next level, this is the company you want to work with!
Sergey
Niche client
Buy quality wholesale flannel pajama pants at the best prices in China
With Niche as your partner, you can scale your store more easily. Try it for free!
Learn more about wholesale flannel pajama pants
Flannel pajama pants are a popular and comfortable choice for sleepwear. They are made of a soft and warm material that is perfect for staying cozy on cold nights.

These pajama pants can be dressed up or down, depending on the occasion. From wearing flannel pajama pants for lounging around the house on weekends to wearing them to bed for a comfortable night's sleep.

And, lastly, flannel PJ pants can also make a great holiday gift for someone who enjoys spending time at home.
Flannel can be a good choice for pajama pants for many different reasons:

It's soft, warm, and comfortable;
It's breathable, which can help sleep;
Flannel pajama pants can be worn in the winter to stay warm, or in the summer to stay cool while still feeling cozy;
Flannel is durable and can last for many years with proper care;
The most popular type of flannel for pajamas is usually cotton. However, for warmer models, you can also look into wool flannel pajama pants. Those can be perfect for cold winter nights.
The main difference between flannel and fleece pajama pants is the type of material they are made from and the warmth and weight of the fabric.

Flannel is a natural fiber brushed to create a soft texture, while the fleece is a synthetic fabric known for its insulating properties.

Both materials can be comfortable and warm, but flannel may be more suitable for cooler weather, while fleece may be better for colder weather or wearing on its own.
There are a few ways to tell if flannel pajama pants are of good quality:

Look at the fabric: high-quality flannel pajama pants will be made of a soft, thick, and durable fabric;
Check the construction: quality flannel pajama pants will be well-constructed, with smooth, even seams and no loose threads;
Consider the fit: flannel pajama pants should be comfortable to wear. They should not be too tight or loose and allow you enough room to move around comfortably;
Additional features: some high-quality flannel pajama pants may have additional features like a drawstring waist or pockets, which add to their comfort and convenience;
Flannel pajama pants may shrink if they're not cared for properly. Flannel is a type of woven fabric made from wool, cotton, or a synthetic blend, and it can shrink if it's not washed and dried correctly. Here's how to prevent flannel shrinkage:

Wash on a cold setting: hot water can cause the fibers in the fabric to shrink;
Use a gentle cycle: agitation can cause the fibers to shrink, so a gentle cycle will help prevent shrinkage;
Avoid overloading the washing machine: overloading the washing machine can cause the fabric to stretch and shrink unevenly;
Avoid machine drying: the heat and tumbling motion can cause the fabric to shrink. Instead, lay the pants flat to dry or hang them to dry to prevent shrinkage;
There may be better choices than flannel pajama pants for hot sleepers because flannel is a type of fabric known for its warmth and insulation.

Flannel is made from wool, cotton, or a synthetic blend, and it's brushed or napped to create a soft, plush texture. While this can make it comfortable and warm to wear, it might not be suitable for hot sleepers who prefer cooler, more breathable fabrics.
Here are some important considerations when choosing the best type of flannel PJ pants to sell:

Material quality: first and foremost, consider the material composition, quality, and durability;
Style and features: next, think of the style, look, and features of your flannel PJs;
Size and fit: ensure your flannel PJ pants are the right size and they fit comfortably;
Price and profits: compare the wholesale price vs. sale price to help you plan your profit margins;
Quantity: think of the quantity of flannel pajama pants you wish to purchase;
Target market: who is your ideal buyer and what's the audience that you're targeting;
Supplier availability: lastly, make sure you can find a reliable supplier (and backup suppliers) who can keep up with your demand as you scale;
Of course. Buying wholesale flannel pajama pants, customizing them, and selling them under your brand can be lucrative. Flannel PJ pants have a great bulk price, allowing you to enjoy high profit margins.

To increase your chances of success, you will need to do market research to identify the types of flannel pajama pants in demand and how much they are selling for. You will also need to consider your target market and how you will reach them, such as through online marketplaces, social media, or a physical storefront.
Sourcing wholesale flannel pajama pants from China can be a cost-effective way to purchase large quantities of the product. This is due to the labor and manufacturing costs that are generally lower in China compared to other countries.

Language barriers and logistics and shipping are usually the two areas where sellers struggle to source from China. However, with a local sourcing agent like Niche by your side, these problems will remain in the past.
Besides sourcing wholesale flannel pajama pants for your business, we can also brand your products, package them, store them in our warehouses, and even ship orders to your customers globally.

So, we can be just your product sourcing agent or your partner and overtake your backend processes. It's all up to you! Our all-around service is designed with business owners in mind, allowing them to free up time on their hands and dedicate it to sales and growth!