Get Quality Frosted Glass Candle Jars Wholesale from China
If you're looking to buy frosted glass candle jars wholesale from reliable suppliers, you've landed on the right page! Let Niche source the best wholesale frosted glass candle containers from trustworthy suppliers in China, add your branding, or develop a brand-new candle jar model.
No upfront costs. No obligations.
Top-of-the-line suppliers
We strive to work only with the Chinese market's most reliable suppliers and manufacturers, and we are very picky! Why? Because we're aware that our clients' businesses rely on consistent product quality. When you're happy, we're happy!
One-stop-shop service
Why did 3,000+ brands work with us so far? Because we're an all-around solution for brands and can save you tons of time and money! From sourcing and product development to fulfillment, storage, and shipping – we can take care of everything!
Excellent customer support
As soon as you place your first order, you get your very own personal support agent. That means you'll always have someone to guide you and answer your questions. Our one-on-one support system allows us to give each client the attention they deserve.
Trending Frosted Glass Candle Jars to Sell
Looking to buy wholesale frosted glass candle vessels? Or, perhaps you just need to bulk buy frosted glass candle jars lids? We've got you! Just let us know what you need by clicking the free quote button below. Don't see what you want here? No worries, we can even develop a brand-new product for your brand.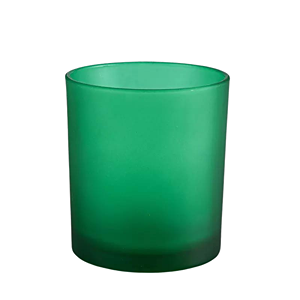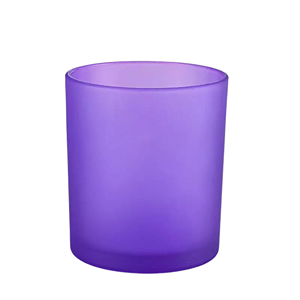 16 oz Frosted Glass Candle Jars
Material Frosted Glass
Color Customizable
MOQ from 1000 pieces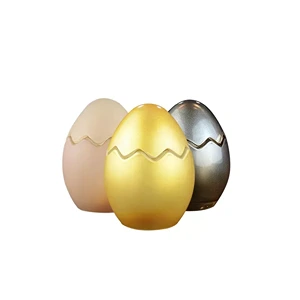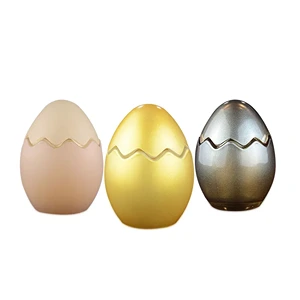 Egg Shaped Frosted Glass Candle Jars
Material Frosted Glass
Color Rose Gold, Gold, Black 
MOQ from 1000 pieces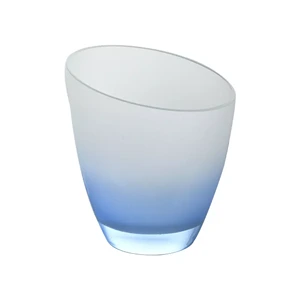 Gradient Colored Frosted Glass Candle Jars
Material Frosted Glass
Color Blue, Green, Red
MOQ from 1000 pieces
HOW IT WORKS
Buy in bulk or customize in 3 steps
Tell us what you need and we'll buy or custom the products you want.
Get a sample to hold and feel for assessment or improvement.
Place your first order when you feel confident to start your project.
They give very fast solutions, high-quality products, the best customer service that you can get!!! Products are being delivered to the USA very fast. Warehouses in different countries. If you want to take your business to the next level, this is the company you want to work with!
Sergey
Niche client
Let's find the perfect supplier for your wholesale frosted glass candle jars
Customized solutions for DTC brands, eCommerce stores, retailers, and wholesalers – test us for free!
Learn more about frosted glass candle jars
Here are some great reasons why we absolutely love frosted glass candle jars:

Can be more modern looking than clear glass;
Better for UV protection;
Disguises variations in wax color or little imperfections;
Can come in different colors;
Frosted glass is safe and heat-resistant when it's tempered and treated properly. However, note that just like clear glass, frosted glass is also prone to cracks if not handled well!
Heat-resistant frosted glass candle jars are tempered and cooled slowly, which makes them less prone to cracks under high temperatures. Usually, you can recognize these candle-safe glass jars by their smooth edges. Additionally, heat-resistant glass is thicker than regular glass.
Yes! As long as you remove all the wax, you can feel free to recycle frosted glass candle jars. Additionally, you could upcycle these jars and use them for decoration or storage around your home.
To ensure you're only selling quality frosted glass candle jars that won't damage your brand, always inspect these things:

Cracks and leakage – both clear and frosted glass candle jars should be inspected for cracks or leakage;
Heat-resistance – ensure you're buying tempered and thick, heat-resistant glass;
Flammability – glass is typically non-flammable, so this point shouldn't be an issue (unless you're buying ceramic candle vessels which can be porous if not made well);
Here are some of the most important points to consider before you buy frosted glass candle jars in bulk:

Quality of materials – first and foremost, ensure that your frosted glass is tempered, heat-resistant, and of good quality;
Budget – second, decide on your budget in terms of the wholesale price, sale price, and profit margins;
Quantity (MOQ) – next, decide on the number of frosted glass candle jars you need;
Size and volume – how big should the frosted glass jars be (note that wax takes more space than water due to its molecule structure so you'll need a jar that's one size larger than the volume of wax you want to pour inside);
Niche and target – the following consideration is to narrow down your niche if possible and visualize your ideal buyer;
Style and design – the style and design of your frosted glass candle jars often depend on your target audience and your branding;
Supplier availability – at this point, check with us to see if we can find the right supplier for your desired product;
Storage and shipping safety – since we're talking about fragile products like frosted glass candle jars, ensuring safe storage and shipping is of utmost importance;
Of course! China is the world's manufacturing hub. Just check out your favorite brands, dig a bit, and you'll notice that most of them have their production outsourced to Chinese factories. Why is this so?

Mostly because China has the most incredible variety of product and supplier choices, and can offer the best price vs. quality ratio.
To start with, we can help you find the most trustworthy frosted glass candle jar suppliers on the market. If you need a type of candle jar that doesn't exist yet and is unique, we can also partner with factories and develop a brand-new product for you!

Lastly, we can overtake any part of your backend operations to allow you to scale and grow with zero hassle!

With this one-of-a-kind full-service model, we can design your entire brand experience, from product development and product branding, all the way to fulfillment and shipping.