Customize Wholesale Hot Water Bottles and Launch a Winning Brand
We'll build your hot water bottle brand from the ground up! With our help, you can buy high-quality wholesale hot water bottles at the best prices on the market. Enjoy a complete brand experience – from sourcing and customization to storage, fulfillment, and global shipping!
No upfront costs. No obligations.
Quality products only
We pride ourselves on our consistent quality standards and long-term professional relationships with suppliers and manufacturers in many different niches. With us, you get the quality you paid for every single time!
Full-service provider
There's no more need to lose time with five different 3PLs and service providers. Now, Niche does it all! We're literally a one-stop shop for all your backend operations – product sourcing, branding, storage, order fulfillment, shipping, and more!
Dedicated customer support
Working with Niche means enjoying one-on-one support from day one. When you place your first order, we will partner you with a personal support agent who will answer all your questions and concerns and guide you through the process.
Trending Hot Water Bottles to Sell
Looking for the best wholesale hot water bag for cold nights? Look at some bestselling hot water bottles and bags that our clients sell with success. Think of your audience when choosing. Don't see what you need? Let us know. We work directly with factories to customize your ideal hot water bags!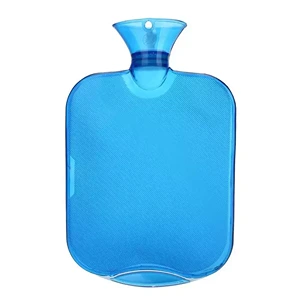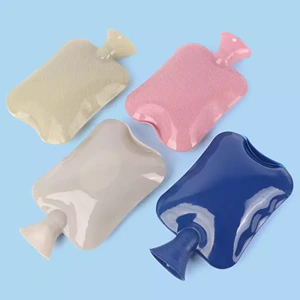 PVC Hot Water Bottles
Material PVC
Feature Multiple Colors, Strong Sealing
MOQ from 1000 pieces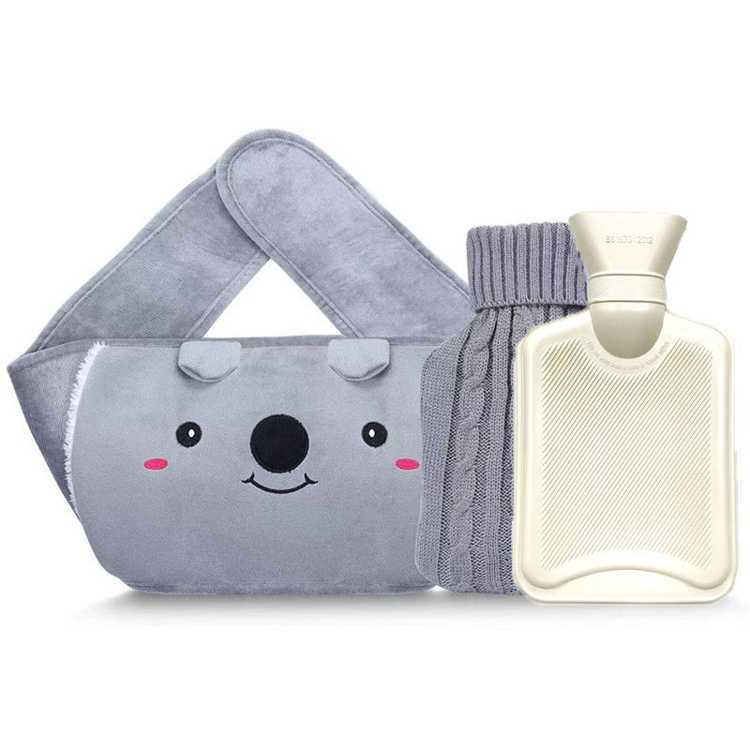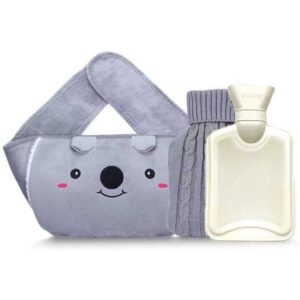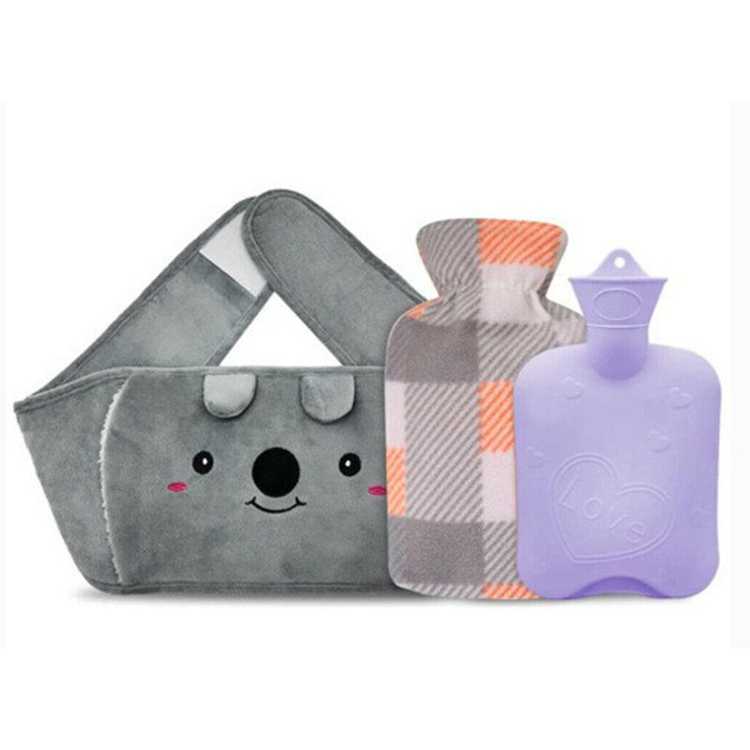 Hot Water Bottles with Waist Covers
Material Natural Rubber
Feature Thermal Insulation, Non-Slip Coating
MOQ from 1000 pieces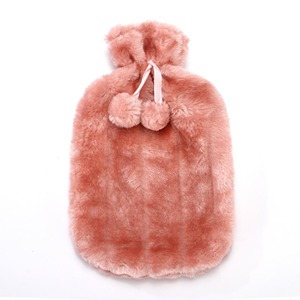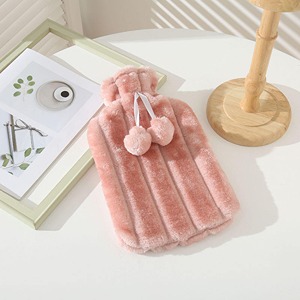 Fuzzy Hot Water Bottles
Material Rubber, Corduroy
Feature Thermal Insulation, Multiple Colors
MOQ from 1000 pieces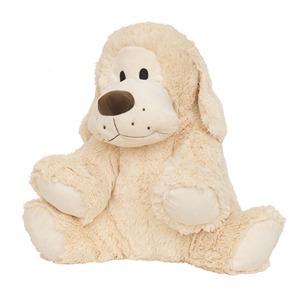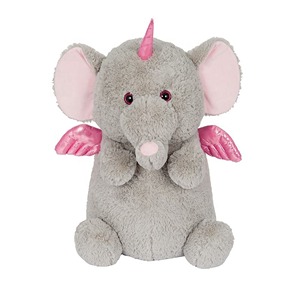 Stuffed Animals Hot Water Bottles
Material Natural Rubber, Polyester
Feature Easy to Use, Rotating Cover Seal
MOQ from 1000 pieces
HOW IT WORKS
Buy in bulk or customize in 3 steps
Tell us what you need and we'll buy or custom the products you want.
Get a sample to hold and feel for assessment or improvement.
Place your first order when you feel confident to start your project.
They give very fast solutions, high-quality products, the best customer service that you can get!!! Products are being delivered to the USA very fast. Warehouses in different countries. If you want to take your business to the next level, this is the company you want to work with!
Sergey
Niche client
The foolproof way to bulk buy hot water bottles from China
Dropshippers, retailers, DTC brands, and eCommerce owners choose us for a reason. Test our services for free!
Learn more about wholesale hot water bottles
Here are some great reasons to add hot water bottles as new products to your store this winter:

The cold season has a slightly higher demand for hot water bottles;
A great mid-priced product with solid profit margins;
An incredible private label opportunity since it's a very brandable product;
A variety of sub-niches and target groups to choose from;
A market that's still not oversaturated with sellers;
The main difference between a heating pad and a hot water bottle is that heating pads usually use electricity as heat source. In the case of hot water bottles, as the name suggests, we use hot water only to heat.
When we talk about types of hot water bottles, we can make several categorizations:

Based on the material – traditional rubber, PVC, TPU, silicone, or eco-biodegradable;
Based on the size – 0.5 liters, 0.8 liters. 1 liter, 2 liters, 2.7 liters (and often rare sizes in between);
Based on pattern and design – ribbed, double-ribbed, smooth, transparent, etc.;
The usual size of hot water bottles is 2 liters. However, it's possible to find them starting from mini 0.5-liter versions, 0.8-liter, 1-liter, and up to huge 2.7-liter variations.
Here are the most common uses of hot water bottles:

To warm up different body parts;
To soothe aches and pains;
To help muscles relax;
To relieve cramps;
To help with back pain;
Gout usually reacts better to ice and cold rather than hot. Some gout sufferers might find relief with hot water bottles but this is only if their inflammation markers aren't too high. In most cases, treating gout with cold rather than hot remains safer.

For the most accurate answer, discuss this with your physician who's familiar with your condition and its progress.
Here are some ways to add extra safety and security to your hot water bottles:

Work with reliable suppliers who meet your quality standards;
Insert a packaging slip with clear instructions of use, safety precautions, and proper maintenance;
Check if the product has been recalled at any point through the Consumer Product Safety Commission;
Partner with a reliable sourcing agent who can isolate trustworthy suppliers and control product quality;
Always get samples of the product before placing a bulk order;
These are some important points to consider when deciding on the type of wholesale warm water bag you want to buy and sell to your customers:

Price range – check if your potential profit margins are satisfactory with the help of your wholesale price vs. sale price (don't forget to add all other related expenses to get a projection that's as realistic as possible);
Sub-niche – choose an unsaturated sub-niche and an ideal target audience for your product (this will help you streamline your marketing efforts and understand your buyers);
Material – next, decide on the material you want for your hot water bottles (eg. rubber, PVC, biodegradable, etc.);
Size – do you need 2-liter, 1-liter, 0.8, or another size of hot water bottles;
Design and style – now, it's time to decide on the features, design, style, and colors of your product;
Supplier availability – check if you can find the right suppliers for the product you need;
Private labeling – lastly, try to private label a product and sell it under your brand to stick out from your competitors;
Yes, it's 100% worth it! Regarding price vs. quality, China is your best bet for hot water bottle suppliers. The same goes for the variety of models and suppliers to choose from – China is still the winner.
Niche isn't just a product sourcing agent. Aside from finding and buying bestselling products for brands, we also help clients develop completely new products or private label products with their branding.

And, we don't stop here. We can also aid in storing your hot water bottles, fulfilling orders, and shipping to your customers worldwide. Niche is an end-to-end business solution!