Buy Quality Wholesale Kitchen Gadgets at Unbeatable Prices
If you're searching for quality wholesale kitchen gadgets for your new brand, you've landed on the right page! Niche can help you find a reliable wholesale supplier for your kitchen supplies and wholesale cooking accessories. Launching and scaling a store can be easy!
No upfront costs. No obligations.
High-quality products
Buying wholesale gadgets for kitchen from Chinese suppliers gets a bad reputation due to the inconsistency of product quality. With Niche, quality and delivery time will always be on point! Your business will enjoy uninterrupted supply at all times.
All-around service
Niche can overtake as many of your backend processes as you need. Aside from product sourcing and product development, we can also take care of inventory storage, order fulfillment, branding, packaging, and worldwide shipping.
Personal support agent
When you place your first order, we immediately connect you to your very own support agent who will answer all your questions and guide you through everything. You can communicate through email, WhatsApp, or Skype – you choose!
Trending Kitchen Gadgets and Cooking Accessories to Sell
Browse through our varieties of trending wholesale cooking gadgets and kitchen supplies and pick your winner! Don't see the product you want? Tell us what you need and we'll do our best to find it. With Niche, you can buy any type of wholesale kitchen cooking gadgets for your brand!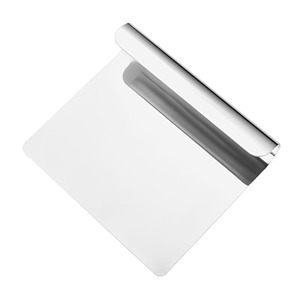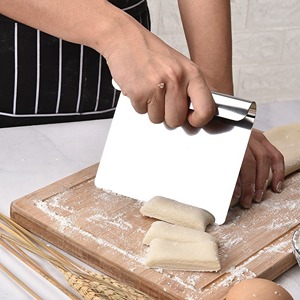 Pastry Cutters
Material Stainless Steel
Feature Ergonomic Design, Smooth Edge
MOQ from 1000 pieces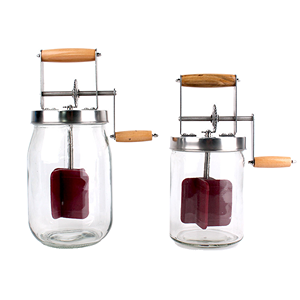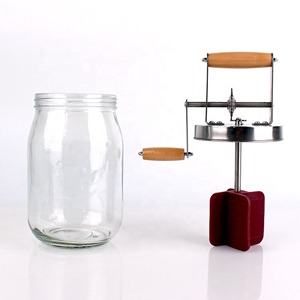 Butter Churns
Material Glass, Aluminum
Feature Leakproof Sealing, Wooden Handle
MOQ from 1000 pieces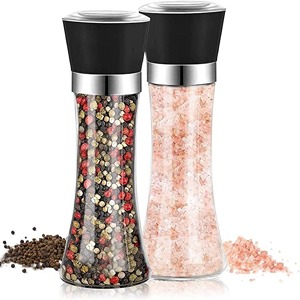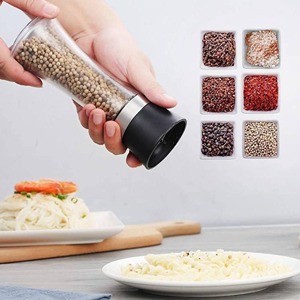 Pepper Grinders
Material Glass, Stainless Steel
Feature Ergonomic Design, Food Grade
MOQ from 1000 pieces
HOW IT WORKS
Buy in bulk or customize in 3 steps
Tell us what you need and we'll buy or custom the products you want.
Get a sample to hold and feel for assessment or improvement.
Place your first order when you feel confident to start your project.
They give very fast solutions, high-quality products, the best customer service that you can get!!! Products are being delivered to the USA very fast. Warehouses in different countries. If you want to take your business to the next level, this is the company you want to work with!
Sergey
Niche client
The easiest way to buy trending wholesale kitchen tools for your brand
We source, brand, store, pack, fulfill, and ship. All you need to do is market, sell, and scale!
Learn more about wholesale kitchen gadgets
Kitchen gadgets or kitchenware are all tools, utensils, and small appliances used to prepare, serve, consume, or store food. Some examples of kitchen gadgets are food processors, graters, strainers, blenders, juicers, colanders, whisks, etc.
Kitchen accessories and cooking gadgets are always in demand. Additionally, this is such a broad niche that it allows for many sub-niches with less competition within.

If that isn't enough, think of the pricing factor – kitchen gadgets can vary in price from low-ticket products like box graders to high-ticket appliances like air fryers or pressure cookers. So, there's something for everyone's budget.

Next, we have to mention size and weight regarding kitchen tools and gadgets, as these are usually very good products to sell. We mean this in terms of being lightweight and not occupying too much space.

Lastly, with the right niche and quality product offer, you can enjoy solid profit margins and expand your brand catalog to include more products in the same sub-niche.
Some popular types of kitchen gadgets you can sell in 2022 and the coming 2023 are:

Vegetable slicers
Graters
Ice cream makers
Egg cookers
Hand blenders
Air fryers
Chef knives
Food thermometers
Ice makers
Home soda maker machines
Silicone strainers
Coffee grinders
Citrus juicers
Peelers
Salad spinner
Pot strainer
Pizza cutting wheel
Vacuum sealer machine
Here are some bestselling kitchen gadgets according to Amazon:

Instant read food thermometer
Silicone non-stick backing mat
Multifunction can/bottle opener
Electric can opener
Digital kitchen scale
Electric carving knife
Salad spinner
Potato ricer
Vegetable chopper
Pot and pasta strainer
Measuring spoon sets
Pizza cutter wheel
Mixing bowls
Knife sets
Silicone ice cube trays
Cutting boards
Knife sharpeners
Apple peelers
Pepper and salt grinders
Strainers can be the umbrella term for all of these, but when we talk about strainers, we usually refer to mesh strainers that are hand-held and used for smaller tasks like washing berries.

Conversely, colanders are bowl-shaped strainers that usually have larger holes and stand on their own base (they don't need support).

Lastly, we come to the chinois, which is a more expensive, cone-shaped strainer with very fine holes typically used for delicate sauces.
Here are some features to consider when choosing the right Pilates equipment to sell:

Use and target group – are you buying Pilates accessories for home or professional use? Who is your target buyer?
Price and profit – what is the sourcing price of the product vs. the price you can resell it for? Is it a good profit margin?
Size and weight – smaller and lighter products will cost you less to store and ship. How big is the product?
Features – for instance, what material do you want your Pilates mat to be? What features do you need? Perhaps a non-slip mat? Will you need product customization?
Supplier and product quality – can you find suppliers that meet your quality and service demands?
Here are the most well-known types of kitchen graters you can sell:

Box graters
Hand graters
Rasp graters (Microplanes)
Mandoline graters
Rotary graters
Narrow spice graters
Zesters (a type of grater used for scraping citrus peel)
Here are some points we recommend that you consider before deciding on the type of kitchen gadgets you want to sell:

Type of kitchen tool – first and foremost, you need to decide on the type of tool you're going to sell (graters, pressure cookers, ice trays, etc.);
Sub-niche and target group – then, you'll need to think about your ideal buyer and a sub-niche for your brand (think high demand, low competition);
Price range – your next step is going to be determining the price range for your products (high-ticket products like coffee machines, mid-range like knife sets, or low-ticket like box graters);
Profit margin – it's time to consider the wholesale price vs. sale price (and other related expenses) to calculate your profit margins;
Design and features – if you're interested in product development or private labeling, think of the style, design, and features of your product;
Supplier availability – your last step to consider is finding the right supplier or manufacturer for the type of kitchen gadgets you need;
Absolutely! Many famous brands have their production capacities set in China or even outsource their production to Chinese factories to get better prices.

In terms of single-item or B2C shipping, ordering kitchen gadgets from China might not be too worth it. However, for wholesale and bulk kitchen tools, China is the best place to go!
If you already know exactly what product you want, Niche can help you source and buy that product from reliable prices at unbeatable wholesale prices.

Additionally, if you'd like a custom kitchen gadget developed, we can partner up with factories and manufacturers, and design the exact product needed.

As the cherry on top, you can also outsource your warehousing, packaging, and order fulfillment operations to Niche!

To sum up, Niche can help you build and launch your wholesale kitchen gadgets business from the ground up, and help you scale at the pace you feel most comfortable with!