Purchase Luxury Sleepwear Wholesale from Reliable Suppliers
Let Niche build your luxury sleepwear brand from the ground up! We can source all types of luxury sleepwear wholesale from reliable Chinese suppliers at the best prices on the market. With us, you get the best quality for your budget. See what we can do for free!
No upfront costs. No obligations.
Top-notch suppliers
Niche only works with reliable luxury sleepwear wholesale suppliers, allowing us to offer consistent product quality as you scale and grow. With our products, customer loyalty and repeat purchases are guaranteed. They will keep coming back for more!
All-in-one service
We do everything from product sourcing and development to packaging, storage, fulfillment, and worldwide shipping! No need to lose time and money juggling five different service providers. With Niche, you get it all in one place.
Excellent customer support
We're proud of our one-on-one support model! Every client gets paired with a personal support agent as soon as they place their first order. Your support agent will be available to guide you and answer all your questions.
Trending Luxury Sleepwear and PJs to Sell
Interested in buying bulk luxury sleepwear wholesale from China? Browse through our trending wholesale luxury sleepwear sets and find your bestsellers. Can't find what you need? Let us know. We can partner with a factory and develop custom luxury sleepwear in bulk for your brand!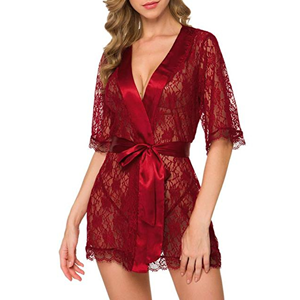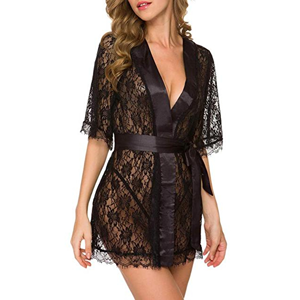 Luxury Sexy Sleepwear
Material Polyester, Spandex
Color Black, Blue, White, Wine Red
MOQ from 1000 pieces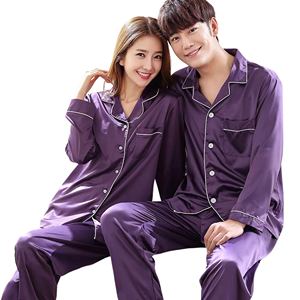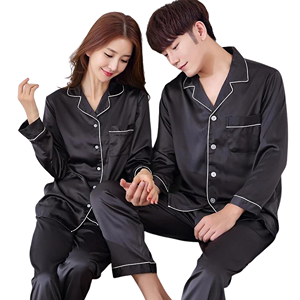 Luxury Matching Sleepwear for Couples
Material Silk
Color Black, Blue, Purple, White
MOQ from 1000 pieces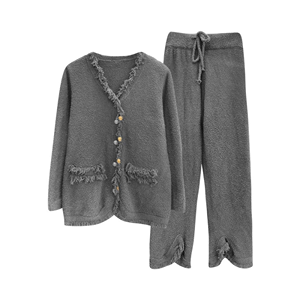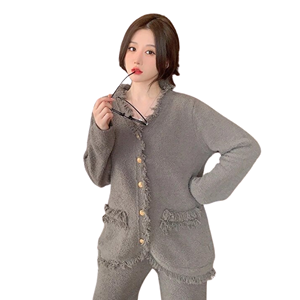 Luxury Winter Sleepwear
Material Polyester
Color Black, Gray, White
MOQ from 1000 pieces
HOW IT WORKS
Buy in bulk or customize in 3 steps
Tell us what you need and we'll buy or custom the products you want.
Get a sample to hold and feel for assessment or improvement.
Place your first order when you feel confident to start your project.
They give very fast solutions, high-quality products, the best customer service that you can get!!! Products are being delivered to the USA very fast. Warehouses in different countries. If you want to take your business to the next level, this is the company you want to work with!
Sergey
Niche client
Buy quality luxury sleepwear wholesale from China at unbeatable prices
Let Niche find the best wholesale luxury sleepwear vendors and scale your brand with ease!
Learn more about wholesale luxury sleepwear
Selling luxury sleepwear can be a great idea if there's demand for the product and the business can differentiate itself from the competition. The potential profit margins and growth opportunities are much better with a higher-priced product like luxury sleepwear when compared to low-ticket ones:

A constantly growing market;
Great profit margins;
An excellent product for branding;
Easy to sub-niche and find a more specific market;
Great for differentiating and standing out from the competition;
Here are some characteristics of luxury sleepwear:

High-quality durable materials (silk, cashmere, soft cotton, etc.);
High attention to detail and flawless craftsmanship (hand-stitched seams, no loose threads, etc.);
Premium pricing that contributes to the perceived value and quality of the product;
A high-end brand reputation that justifies the high price point;
Silk is a popular material for sleepwear due to its soft, smooth, and comfortable feel. It's also a natural, hypoallergenic material that's gentle on the skin and can help regulate body temperature. These characteristics make silk a good choice for sleepwear, especially for those with sensitive skin.

However, some people prefer more moisture-wicking materials like cotton or other natural plant fibers. Regardless, in terms of luxury, silk is definitely the top contender.
Luxury sleepwear is generally intended for use at home, especially for sleeping. However, some people wear luxury sleepwear as loungewear or for other casual activities at home. There can be exceptions where people wear luxury sleepwear as outerwear in certain social settings, such as at a spa or on vacation.
Here are some tips for stylishly wearing luxury sleepwear:

Choose quality sleepwear that fits well: make sure to choose pieces that fit your body type and size;
Layer multiple pieces: layering can add texture and interest to an outfit, and can also help you transition your sleepwear into a more versatile look for everyday wear. For instance, try layering a silk camisole under a cardigan or blazer;
Accessorize: adding a few stylish accessories can elevate your sleepwear look. For instance, consider adding a statement necklace or a pair of earrings to dress up your sleepwear;
Choose neutral colors: neutral colors like black, white, and grey tend to look more stylish and sophisticated than bold colors or prints;
Here are some of the most important considerations to keep in mind when choosing luxury sleepwear for your brand:

Quality and material: luxury sleepwear should be made from high-quality materials and should be well-constructed with high attention to detail to justify its premium pricing;
Price and profits: consider the cost of production and the potential profit margins, to determine the appropriate price point;
Sub-niche and audience: choose a sub-niche and understand the target market for your sleepwear;
Style and look: once you know your target audience, think of the style, look, and design of the luxury sleepwear they would wear;
Size and fit: the right size and fit are important and expected for a product like luxury sleepwear;
Branding or private labeling: wholesale luxury PJs are a great product to sell under a brand;
Supplier availability: carefully research and select suppliers and manufacturers who can produce sleepwear that meets the desired quality standards (or work with an agent like Niche for consistent product quality);
Yes, you can! With the right branding and business plan, selling luxury sleepwear can be a very lucrative idea. If you hit the sweet spot with branding and sell a quality product, luxury sleepwear can bring you really solid profit margins.

These types of mid-range price points are the sweet spot of many customers. All you need to do is live up to their expectations and actually deliver a quality product.
Absolutely! Sourcing luxury sleepwear from China can be a cost-effective option for any brand since labor and production costs in China are typically lower compared to other countries.

However, one key factor to consider when it comes to a product like luxury sleepwear is the quality of the products.

You have to ensure that the sleepwear sourced from China meets the desired quality standards and is well-received by customers. Visiting the factory and seeing the production process may be helpful. Alternatively, a sourcing agent like Niche can help you source quality products consistently.
We're a full-service solution for DTC brands, eCommerce stores, wholesalers, and retailers, and we offer a wide range of services to help you build, launch, and scale a brand.

For instance, we can help you buy luxury sleepwear wholesale from reliable suppliers, or help you customize a brand-new product for your needs.

Additionally, we offer inventory storage, order fulfillment, and worldwide shipping as part of our services. We can store your bulk luxury sleepwear in China to ship worldwide, or in our US warehouses to ship quickly with local shipping methods.

All in all, we're aiming to give you an easy way to earn with your own brand!