Customized Wholesale Men's Underwear for Your New Brand
Let's find the best wholesale men's underwear to match your brand! With Niche, you can source or customize wholesale boxer shorts and men's underwear in bulk. We'll show you how to enjoy a complete brand experience and help you scale easily.
No upfront costs. No obligations.
Extensive sourcing capability
Our years of experience as sourcing agents in China have helped us gather a network of reliable suppliers and manufacturers in many different niches. With us, you never have to worry about product quality – you'll always get what you paid for!
Full-spectrum service
Are you tired of losing time, nerves, and money juggling five different vendors with shady terms? Niche is your solution! We provide comprehensive services to help a brand launch and grow. From sourcing and branding to fulfillment and shipping – we do it all!
One-on-one support
We pride ourselves on our stellar customer support model that allows us to dedicate enough time to every client. As soon as you place your first order, you get your own personal support agent who will guide you and answer all your questions.
Trending Men's Underwear to Sell
Browse through our bestselling men's underwear at wholesale prices and boxers in bulk. If you don't see the model you want below, let us know. We can source all types of wholesale men's boxer shorts, briefs, and other underwear. Or, we could partner with a factory and develop custom bulk boxers with your branding!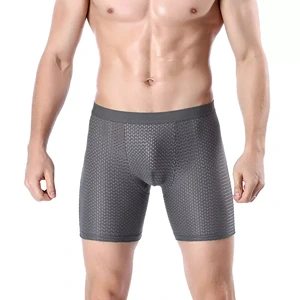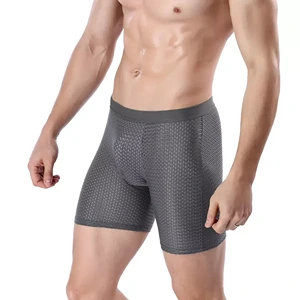 Men's Mesh Underwear
Material Cotton
Color Black, Blue, Gray, White
MOQ from 1000 pieces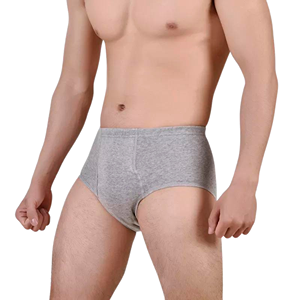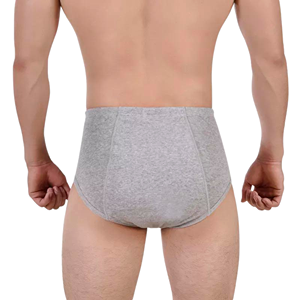 Men's Incontinence Underwear
Material Cotton, Spandex
Color Gray, White
MOQ from 1000 pieces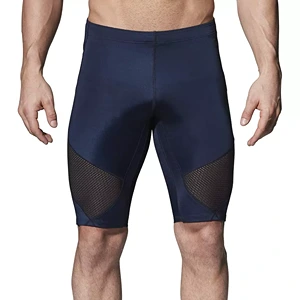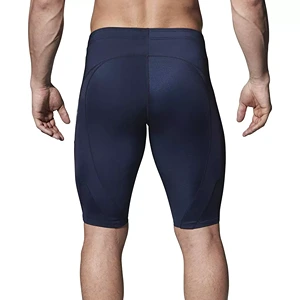 Men's Compression Underwear
Material Polyester, Spandex
Color Black, Blue
MOQ from 1000 pieces
HOW IT WORKS
Buy in bulk or customize in 3 steps
Tell us what you need and we'll buy or custom the products you want.
Get a sample to hold and feel for assessment or improvement.
Place your first order when you feel confident to start your project.
They give very fast solutions, high-quality products, the best customer service that you can get!!! Products are being delivered to the USA very fast. Warehouses in different countries. If you want to take your business to the next level, this is the company you want to work with!
Sergey
Niche client
Buy quality wholesale men's underwear from reliable suppliers in China
We know how difficult it is to find cheap men's boxer shorts in bulk with great quality. We got you! Test us for free.
Learn more about wholesale men's underwear
Here's why we believe selling men's underwear is a lucrative business idea:

A great deal in terms of wholesale vs. sale price;
Less competitive than women's underwear or lingerie;
A great choice of sub-niches to choose from;
Many different suppliers and manufacturers to choose from;
A great product for branding and customizing;
According to recent statistics:

"The global men's underwear market is projected to surpass US$ 16.5 billion by the end of 2027, in terms of revenue, growing at CAGR of 5.8% during the forecast period (2020 to 2027)."

So, yes, the men's underwear market is definitely a growing niche, with enough space for more sellers to join.
Here are some of the most common types of men's underwear:

Briefs
Boxer briefs
Boxers
Trunks
Bikini-cut underwear
Jockstrap
Men thongs
Strings (G-strings)
Long underwear
Here's a list of the best-selling types of men's underwear according to keywords and Amazon purchase volume (in declining order, from best to worst):

thermal underwear for men
mens boxer briefs
boxer briefs
mens boxer briefs underwear pack
men boxers
compression underwear for men
mens sexy underwear
mens bikini underwear
vasectomy underwear
mens incontinence underwear
mens thong underwear
jockey underwear for men
Some of the best types of fabric for men's underwear are:

Cotton
Modal
Silk
Merino Wool
Polyester
Bamboo (viscose bamboo)
Nylon
Yes! Viscose bamboo is quickly replacing cotton as the most sought-after material for men's underwear. It provides all the benefits of cotton underwear and more:

Relaxed fit
Provides cooling
Just as soft as cotton (if not more)
Dries faster than cotton
Briefs are the most exposed of all three, with their length reaching just above the thigh. Boxers and boxer briefs are both the same length, but the difference is in the fit. Boxer briefs are tighter, more form-fitting, and offer more support, while boxers are looser and more relaxed.
Here are some considerations when choosing men's underwear to sell:

Price and profits – first, look at the wholesale price vs. sale price to figure out your profit margins;
Quality and material – then, decide on the quality and material you want;
Sub-niche and target – next, decide on a sub-niche and your ideal target audience;
Quantity – think of the quantity you're ready to purchase and consider safety stock;
Branding – will you need just branded packaging, or do you want to private label or develop a new product;
Supplier availability – lastly, are you able to find the right supplier for your product needs;
Yes, you can! Men's underwear is a growing market, allowing more players to enter with success. Additionally, unlike women's underwear, the men's underwear niche is much less saturated while still enjoying a great demand. So, yes, we definitely believe that you can structure a lucrative business by selling men's underwear.
Absolutely! China has everything from cheap men's underwear packs to high-end products! In China, you can find the best price vs. quality ratio than in other countries. That's why most major brands have their manufacturing outsourced to China.

So, if you're planning to buy men's underwear in bulk, China is the best place to start.
Niche can help you source cheap men's briefs in bulk or develop a brand-new underwear model by working directly with factories. Additionally, we can help you store your bulk order, box it in branded packaging, and ship it worldwide. We're the easy way to do business!