Custom Wholesale Pajama Pants for a Unique Brand
If you're interested in buying wholesale pajama pants at the best prices on the Chinese market, Niche is your best bet! You get hands-free services – from sourcing and branding to storage, fulfillment, and shipping. It's never been easier to buy wholesale PJ pants from China!
No upfront costs. No obligations.
Quality products only
Product quality is our main value! We pride ourselves on our network of reliable suppliers that we've established throughout long years of working as industry-leading agents in China. With Niche, you never get less than what you pay for!
Comprehensive services
We can overtake any backend operation to simplify your business – from product sourcing and development to storage, packaging, fulfillment, and worldwide shipping. With us, you get everything your brand needs in one place!
One-on-one support
As soon as you place your first order, we will pair you with your very own personal support agent who will be at your side to guide you and available to answer all your questions. Get in touch through Skype, WhatsApp, or email – it's totally up to you!
Trending Pajama Pants to Sell
Scroll through our trending bulk PJ pants and choose your winners. From short-sleeve to long-sleeved pajama pants – we have it all – a wide range of models and sizes to choose from! Struggling to find what you need? Get in touch and let us know. We can work with factories to design brand-new products for your needs!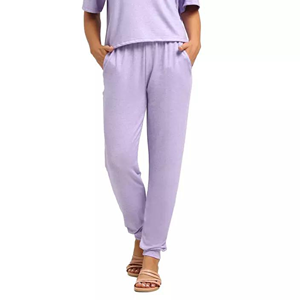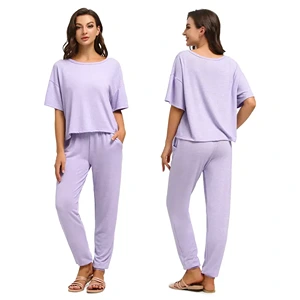 Jogger Pajama Pants
Material Polyester
Color Black, Burgundy, Purple
MOQ from 1000 pieces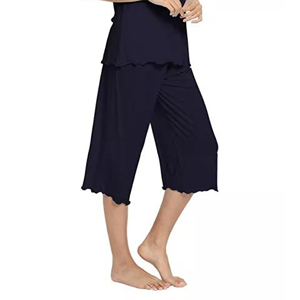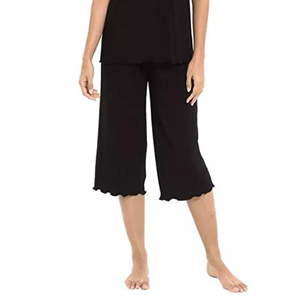 Capri Pajama Pants
Material Bamboo Viscose, Spandex
Color Black, Gray, Navy Blue, Pink
MOQ from 1000 pieces
HOW IT WORKS
Buy in bulk or customize in 3 steps
Tell us what you need and we'll buy or custom the products you want.
Get a sample to hold and feel for assessment or improvement.
Place your first order when you feel confident to start your project.
They give very fast solutions, high-quality products, the best customer service that you can get!!! Products are being delivered to the USA very fast. Warehouses in different countries. If you want to take your business to the next level, this is the company you want to work with!
Sergey
Niche client
A bulletproof way to buy quality wholesale pajama pants from China
Lean on our trustworthy network of pajama pants bulk suppliers and let's launch your brand with ease!
Learn more about wholesale pajama pants
There are many good reasons why selling pajama pants can be a lucrative business idea:

A fairly unsaturated market with space for new sellers;
Many different sub-niches and target markets to go into;
A wide range of pajama pant models to choose from;
Great wholesale prices;
Different qualities and price ranges (from low-ticket products to high-end silk pajama pants);
Many reliable suppliers and manufacturers to choose from;
Here are some of the most common types of pajama pants:

Plaid pajama pants
Flannel pajama pants
Festive pajama pants
Cotton pajama pants
Solid-color pajama pants
Microfleece pajama pants
Drawstring pajama pants
Woven pajama pants
Pajama pants with side pockets
Wide-leg pajama pants
Printed pajama pants
Cotton linen pajama pants
Pajama pants with elastic cuffs
Maternity pajama pants
Terry cotton pajama pants
Silk pajama pants
Satin pajama pants
Unisex pajama pants
According to recent Amazon purchase volume, these are the best-selling types of pajama pants (in declining order, from best to worst):

Christmas pajama pants
plaid pajama pants
boys pajama pants
flannel pajama pants
black and white pajama pants
skull pajama pants
maternity pajama pants
red pajama pants
black pajama pants
black and red pajama pants
matching pajama pants
family pajama pants
unisex pajama pants
silk pajama pants
In simple words, pajamas are for sleeping, and lounge pants are for lounging. Lounging can mean different things to different people, but usually, lounge pants are a step up from sleep pants (pajamas) and more appropriate for doing daily tasks and even having people over.
Pockets don't make much sense on pajama pants, but they're there for two main reasons – functionality and design or aesthetics. For functionality practices, pockets come in handy if you work from home and lounge in pajamas the whole day. From a design point of view, pockets offer an added structure to pajama pants.
Usually, yes! Silk pajamas are more high-end than satin since silk is natural and has a much classier look. Silk is flowy, thinner, gentler, and has a slight shimmer. On the other hand, satin is thicker, looks less natural, and has two sides – one very shiny and one less so.
Here are some most important considerations when choosing pajama pants to sell:

Material and quality – first, decide on the material and quality you expect (for instance, do you want high-quality cotton, organic cotton, silk, etc.);
Price and profits – second, think of your ideal wholesale price vs. projected sale price – this will give you your profit margins;
Sub-niche and audience – next, think of who's your ideal buyer and what's the sub-niche you want to go into;
Branding or private labeling – would you need to private label or brand a product;
Quantity for purchase – your next consideration should be buying the right quantity to avoid out-of-stock scenarios yet still keep a safety stock;
Supplier availability – lastly, you should ensure that you can find the right supplier for the type of product you need;
Of course! Pajama pants are a trending product, especially since the whole pandemic and work-from-home fiasco. As a result, many companies have switched to completely remote or hybrid work schedules, thus further boosting the demand for pajama pants and other loungewear.

So, with the right branding and strategy, selling pajama pants can be a really profitable business.
China is the first choice for many brands, especially when it comes to clothing, lingerie, and sleepwear. The main reason is the affordable prices, especially when buying in bulk. This means that you get the most bang for your buck!

With this in mind, it's easy to understand why most DTC brands, eCommerce owners, retailers, and wholesalers choose China for their product sourcing needs.
Besides sourcing the type of wholesale pajama pants you need from reliable suppliers, Niche can also help you develop a completely new product by partnering directly with factories in China.

On top of that, we can overtake other backend operations such as inventory storage, order fulfillment, packaging, and worldwide shipping.

All in all, Niche gives you an easy way to launch a pajama pants brand on a silver platter!