Buy Bestselling Women's Handbags Wholesale from China
Purchasing wholesale handbags and purses from Chinese suppliers gets a bad reputation due to many scammy offers and unreliable product quality. With a local sourcing agent like Niche, this is no longer a problem – you'll get top quality handbags only!
No upfront costs. No obligations.
Reliable product suppliers
How do we ensure the quality of our products? By working with trustworthy suppliers who provide consistent product quality and have the capacity to match our clients' needs. With Niche, you never have to worry about product quality!
All-in-one service
From product sourcing, product development, and branding to order fulfillment, storage, and shipping – we do it all! Niche is an all-around backend solution for eCommerce owners, retailers, wholesalers, and DTC brands.
Stellar customer support
We believe in treating every client equally well, no matter how big or small. So, as soon as you place your first order, we'll partner you with your own personal support agent to guide you, support you, and answer all your questions.
Trending Women's Handbags to Sell
Buying women's fashion bags wholesale from China is easy with Niche. Browse through our collection of trending wholesale women's purses and choose a bestseller for your brand. Let us know if you want to buy handbags in bulk but don't see the model you want here. We can source it and send you a free quote.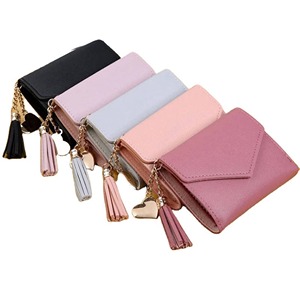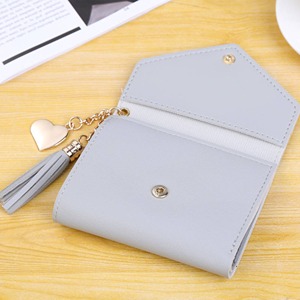 Clutch Purses
Material PU, Leather
Color Black, Pink, Gray, Blue, Purple, Green, Red
MOQ from 1000 pieces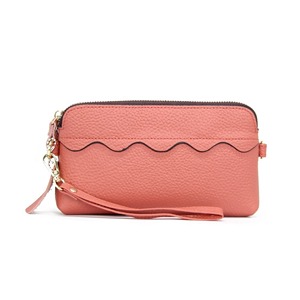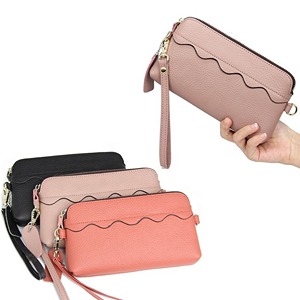 Wristlet Purses
Material Genuine Leather
Color Black, Yellow, Gray, Red
MOQ from 1000 pieces
HOW IT WORKS
Buy in bulk or customize in 3 steps
Tell us what you need and we'll buy or custom the products you want.
Get a sample to hold and feel for assessment or improvement.
Place your first order when you feel confident to start your project.
They give very fast solutions, high-quality products, the best customer service that you can get!!! Products are being delivered to the USA very fast. Warehouses in different countries. If you want to take your business to the next level, this is the company you want to work with!
Sergey
Niche client
A simpler way to buy top-quality women's handbags wholesale
Let Niche isolate the best women's handbags wholesaler for your business and help you scale hassle-free!
Learn more about women's handbags wholesale
Women's handbags are a product that's always in demand. If you don't trust us, trust the numbers. According to a Statista forecast, the global market value of handbags, wallets, and purses reached a bit over $20 billion in 2020, and it's expected to grow to about $28.6 billion by 2027.

These numbers show that the demand will always be there. The only thing that might change is the seasonality, the trends, and the types of handbags and purses that are in demand. So, with a good amount of product research and preparation, success is inevitable.
Here are some types of trendy women's handbags you could sell:

shoulder bag
crossbody bag
satchel or laptop bag
hobo bag
tote bag
beach bag
clutch
backpack
sling bag
wristlet
wallet
quilted bag
drawstring bag
duffel bag
evening bag
straw bag
According to recent Amazon purchase volume data, here are some of the bestselling women's handbags in declining order:

crossbody bags for women
backpack purse for women
tote bag for women
clutch purses for women
backpack purse
sling bag for women
beach bags for women
drawstring bag
hobo bags for women
straw bag
wristlet purses for women
women's shoulder handbags
duffel bag women
evening bag
carpet bag
satchel bags for women
women's top-handle handbags
According to Amazon and Google data, crossbody bags are more popular than shoulder bags. However, if you have a unique shoulder bag idea that doesn't exist already, don't be afraid to give it a chance. It's all about filling a market gap or satisfying a customer's need.
Our research suggests that tote bags are still among the top three choices in terms of Amazon purchase volume and sales. Although this could point to a saturated market in terms of competition and offer, if you have an original idea for a private-label tote bag, we strongly encourage you to pursue it. Get in touch to see if we can develop a unique product together.
Clutches are small and usually held in your hand, while handbags are more oversized and have larger shoulder or cross-shoulder straps or handles.

In the US, a purse is an umbrella term for both handbags and clutches. However, in most other regions, a purse is a smaller bag often used as a wallet to keep coins and money.
Here are some important points you should consider before placing an order and purchasing women handbags wholesale:

Quality vs. price ratio – the price will always determine the quality of the product you'll get, and this is true for China as well as anywhere else;
Material and design – research the types of materials you want to use for your handbags and the designs you see fit for your branding;
Sub-niche and audience – women's handbags are a very broad niche, so we suggest narrowing it down to a sub-niche to stand out and access a niche audience;
Supplier availability – the next thing you should check is the choice of suppliers or manufacturers for the type of product you need;
Profit margins – subtract the wholesale price from your sales price and don't forget to add in all additional expenses to get real profit margin projections;
Branding and features – reselling designer handbags is different than buying wholesale handbags and private labeling them (decide on your branding, unique features, and business model).
First and foremost, we'd like to point out that women's handbags are indeed a saturated market. However, we cannot dismiss the variety of buyers and handbag types out there. So, although this is a competitive market, it's also a developing one that's always changing and evolving.

So, as long as you research and follow trending products, we believe there's a big chance of success and profitability in selling women's handbags.

To boost your chances of success, opt for private labeling your handbags (or develop unique handbags for zero competition). The possibilities are endless.
China has some of the top handbag manufacturers and the widest selection of wholesale handbags and purses. Additionally, sourcing from Chinese handbag suppliers will give you the best price vs. quality ratio.

For us, personally, the greatest advantage of sourcing handbags from China is the possibility of working directly with manufacturers and developing a unique product to sell.
Niche can help you source women's handbags wholesale from China and private label them with your branding. Or, we could help you develop a brand-new product by collaborating with factories and handbag manufacturers.

We can practically help as little or as much as you need us to. We're a full-service solution for businesses, and we offer all backend services, including inventory storage, order fulfillment, shipping, packaging, branding, and more.

You can get a glimpse of our services for free and with zero obligations by clicking the button below and requesting a free quote.