If you're thinking of selling stockings, private label custom socks, or compression socks, this list of the best private label hosiery manufacturers is exactly what you need.
Selling your own brand of hosiery products is a lucrative eCommerce opportunity since it's a relatively unsaturated niche.
But, that's what makes it challenging to find hosiery manufacturing partners with the right production capacity.
So, we'll help you out by sharing our research. Let's jump right in.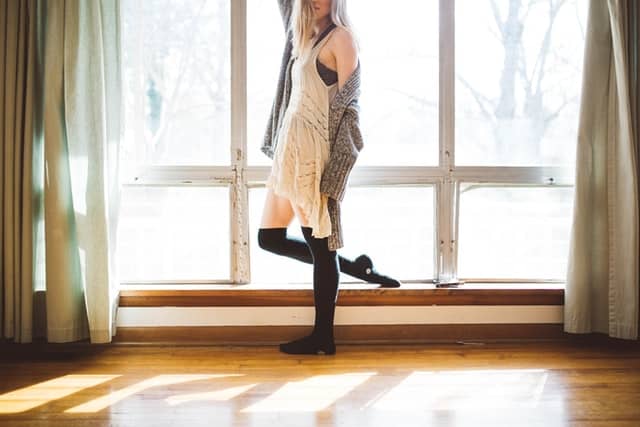 16 Best Private Label Hosiery Manufacturers
As promised, here's our list of the best private label hosiery manufacturers we could find on the market in 2023. Choose your pick:
1. Alibaba
We have to start this list with the leading B2B marketplace globally – Alibaba. As a platform oriented to bulk orders, Alibaba is a great place to start looking for private label hosiery manufacturers.
When searching Alibaba for suppliers, always look at the product or supplier reviews.
On each product listing, you'll see options to contact the supplier or chat with them. Use these methods to reach out and ask everything you want to know.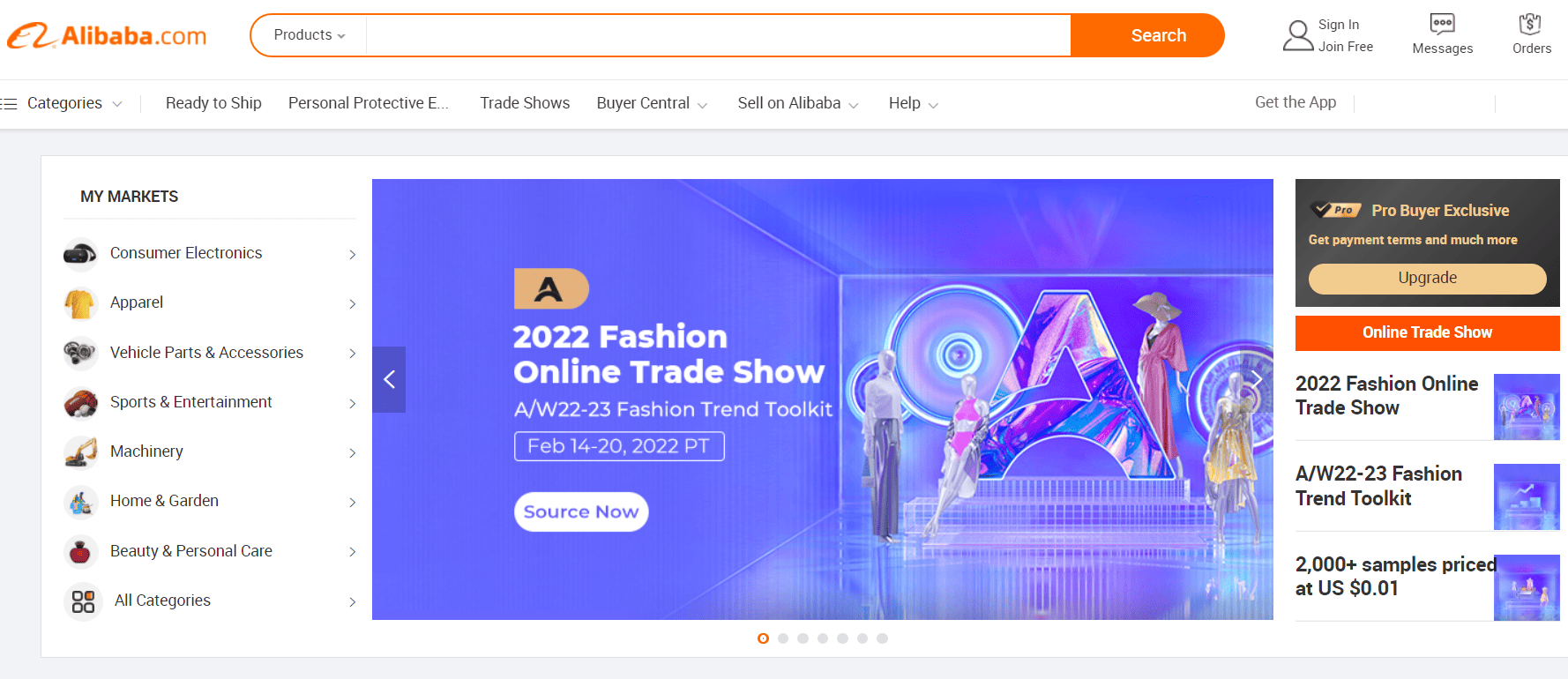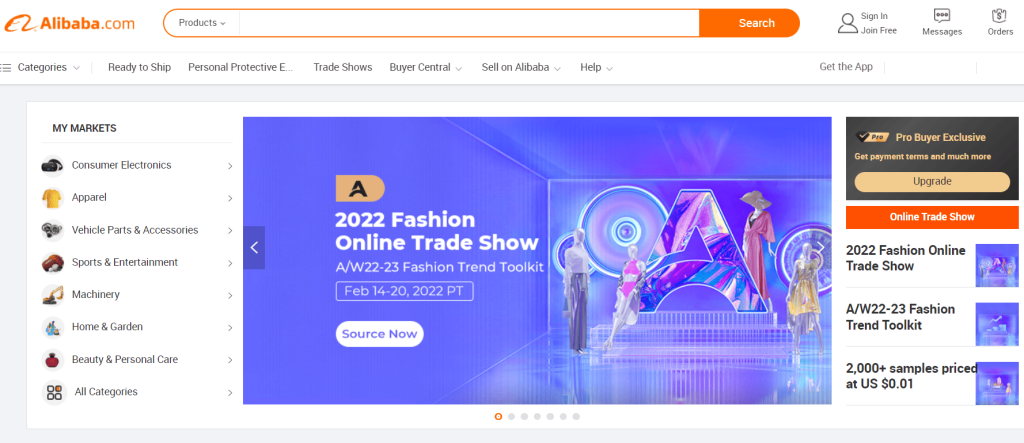 2. VMC Vignoni
Vignoni has been a trustworthy hosiery manufacturing partner to many European brands and retailers.
With them as your supplier, you can build a custom brand from scratch and start selling lady, girl, or baby hosiery designs.
3. Mariflos
Mariflos is a well-known Italian private label manufacturer selling wholesale throughout Europe.
With them, you can create a brand and sell knee highs, hold-ups, stockings, tights, leggings, capris, or disposable socks.
Mariflos is a full-service partner that has an in-house graphic design team that can design and print all your custom graphics and branding on the packaging.
4. Calzificio Argopi
Argopi is another great Italian private label hosiery supplier that can help you customize items like knee highs, socks, leggings, classic tights, and more.
This is a great manufacturer if you're interested in selling plus-size hosiery since they have a lot to offer.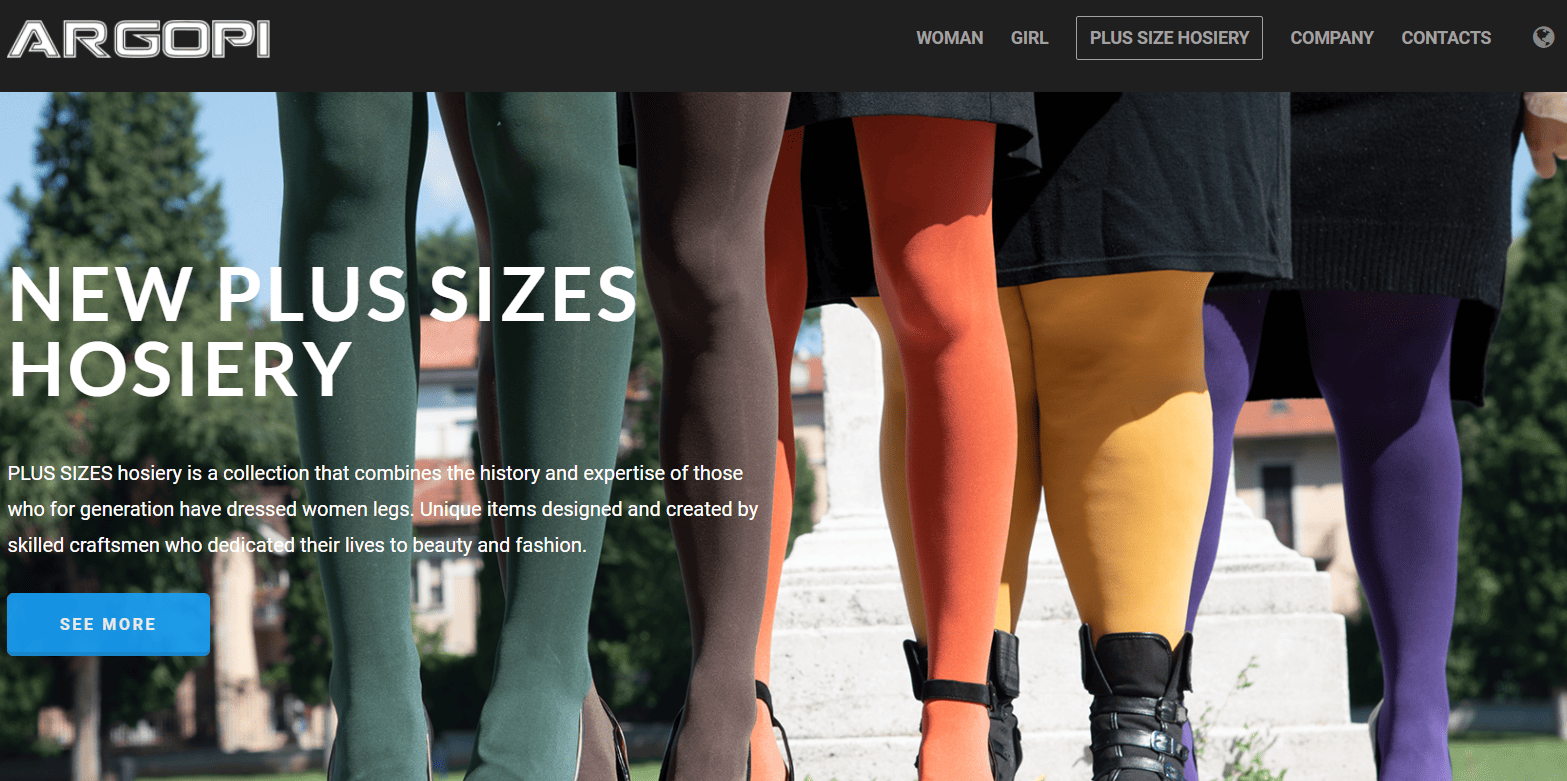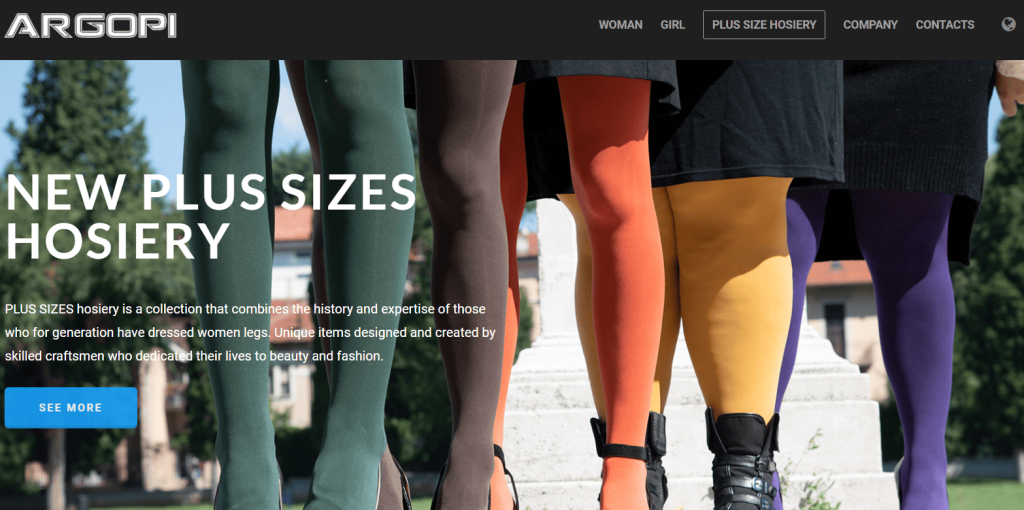 5. Sanyleg
Sanyleg is a bit different from the other suppliers in terms of product types.
If you're more into the health and wellness niche, you might be interested to know that Sanyleg is a private label and OEM manufacturer of compression socks.
They sell medical stockings, sports stockings, and graduated compression socks under a private label agreement. So, if that sounds interesting, give them a try.
6. Pamela Mann Wholesale
Pamela Mann is one of the largest UK private label hosiery suppliers.
They offer a full-service private label agreement and a wide range of products to choose from: leggings, fishnets, stockings, tights, socks, plus-size hosiery, and more.
7. Stilnovo
Our next Italian private label hosiery manufacturer is Stilnovo.
They produce items like tights, knee-highs, thigh-highs, socks, and seamless bodywear for women.
Stilnovo offers private labeling and branded packaging, and a choice of different synthetic or natural fiber materials.
8. Jong Her Hosiery
This hosiery supplier is a bit different than the rest since they're based in Taiwan.
However, they earned a spot on this list since they offer professional OEM services and customized socks for every need.
With Jong Her, you can private-label items like cycling socks, compression socks, eco-friendly socks, outdoor socks, technical sports socks, women's hosiery, and more.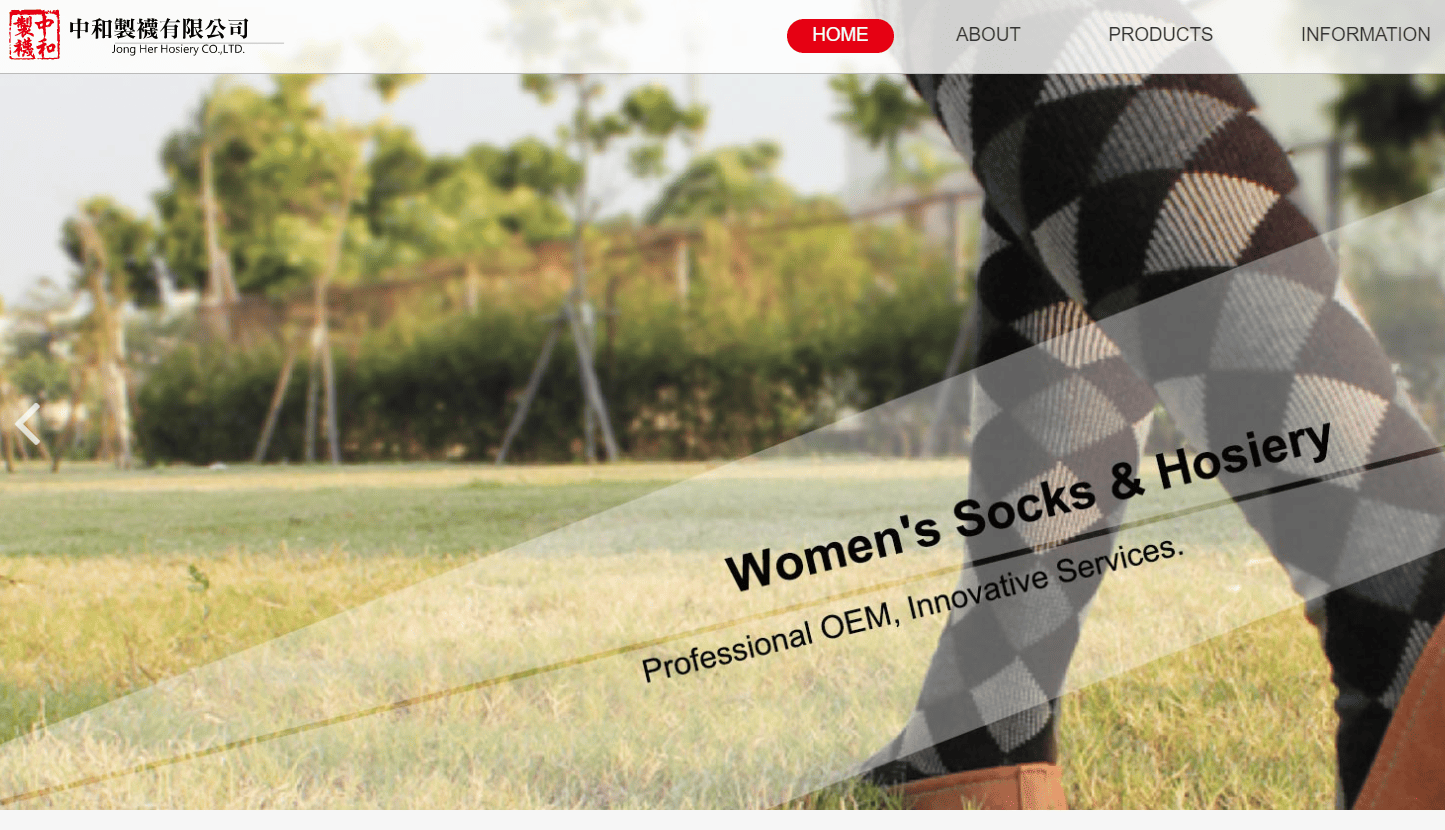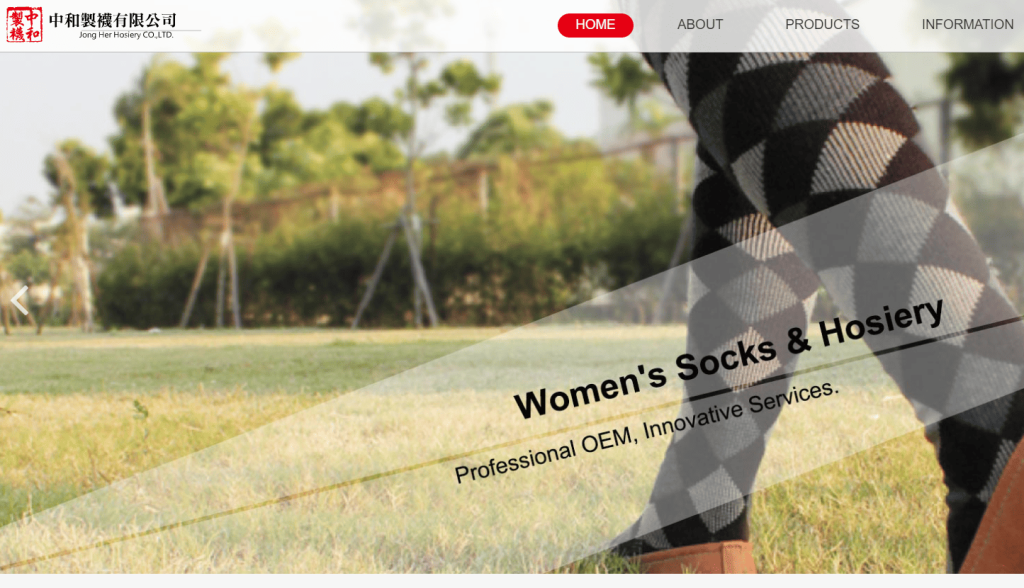 9. Ladykama (b2btights)
Ladykama is the brand of b2btights, an Eastern European private label hosiery manufacturer selling wholesale throughout Europe.
With them as a supplier, you can private label different hosiery such as smooth tights, patterned tights, stockings, cabaret, leggings, knee-high socks, and socks.
10. Marygold
Our next third-party hosiery manufacturer is Marygold – an Italian-based hosiery supplier with a production capacity of an incredible 75,000 pairs of tights per day!
So, if you're looking for a supplier that can scale together with you, Marigold could be a good option.
11. Central Carolina Hosiery
If you're on the market for a US hosiery supplier, we've got your back. Central Carolina Hosiery is a leading American private label hosiery manufacturer with a wide product selection range.
With Central Carolina as a supplier, you can make a brand reselling tights, fishnets, knee highs, sheer pantyhose, and more.
12. Everything Legwear
Everything Legwear is a Texas-based private label hosiery manufacturer that offers a full-service experience from concept, design, prototyping, and sampling to packaging and preparation for shipping.
They offer an assortment of products for private labeling including knee-high stockings, tights, socks, thigh highs, and more.
13. Calzificio Bram
If you choose Bram as your hosiery manufacturer, you can choose between a range of knee highs, socks, women tights, and girl tights.
All in all, they have over 1500 products to choose from and they offer a full-service production cycle – from designing and manufacturing to packaging.
14. P.L.U.S. Collants
Established in 2001, P.L.U.S. is an Italian women's hosiery and stocking manufacturer with private labeling as its core business model.
With P.L.U.S. as a hosiery manufacturing partner, you can customize and develop your products however you want.
15. Madison Hosiery Limited
Madison Hosiery is a UK-based private label hosiery manufacturer that works on both Ex-Works and FOB bases.
With Madison, you can private label women's hosiery, and men's, women's, and children's socks.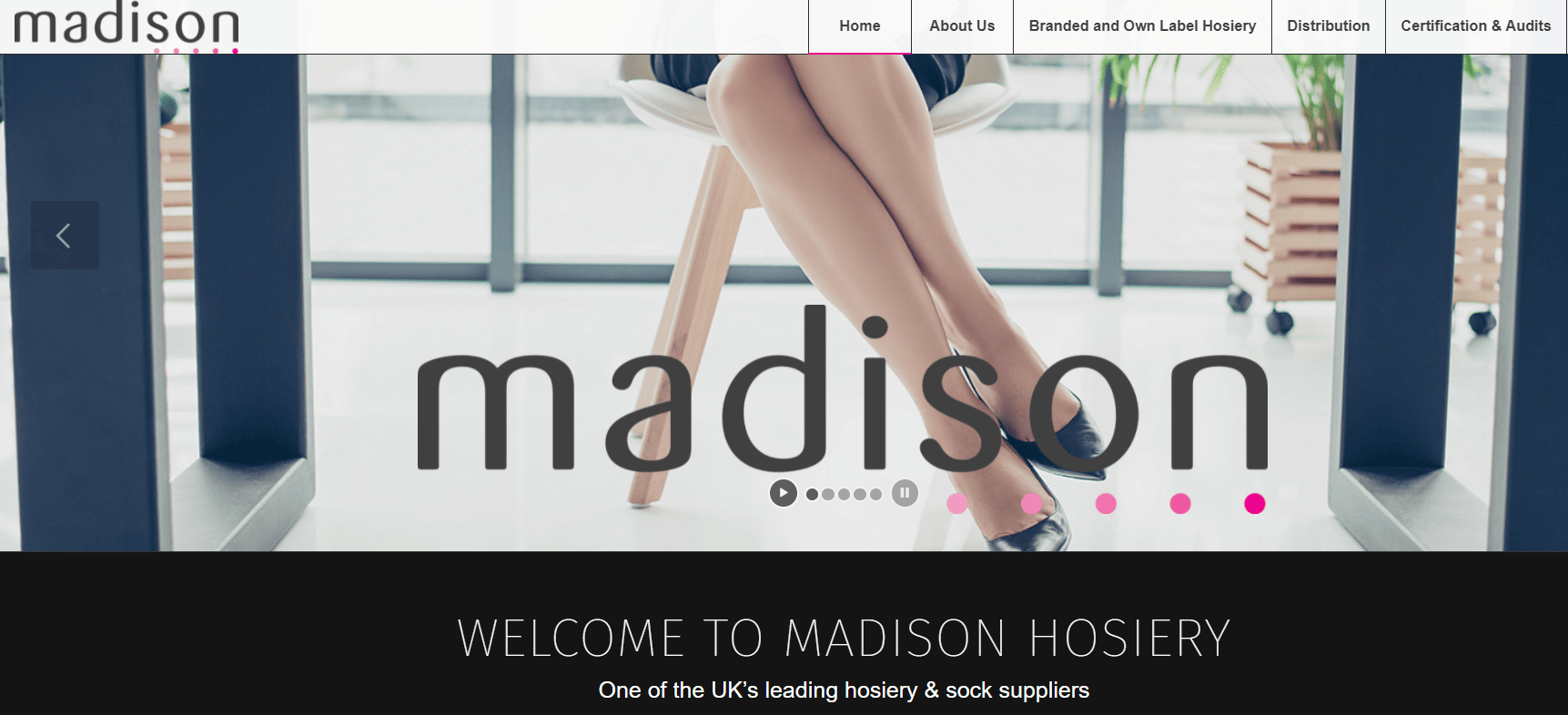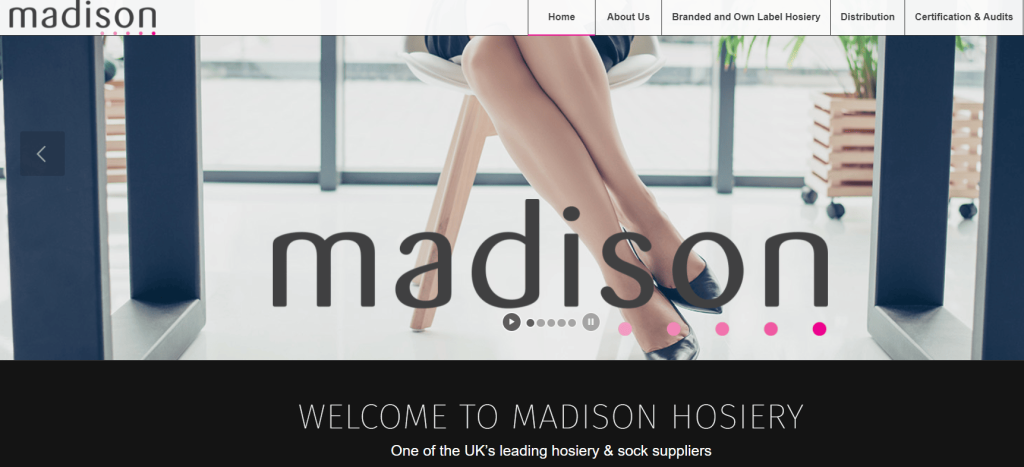 16. NicheSources
If you're still unsure about the hosiery manufacturer that's suitable for your needs, maybe we can help.
Niche is an industry-leading product sourcing and dropshipping agent that can help you find high-quality hosiery at affordable prices. You can get started by requesting a free quote.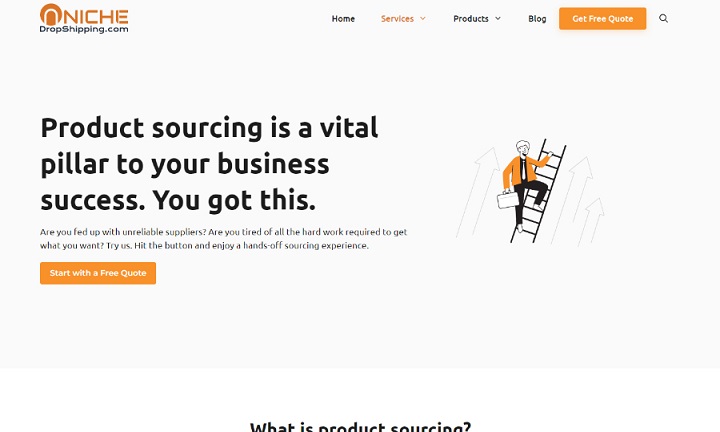 FAQs about Starting a Private Label Hosiery Business
Now, let's look at some of the most frequently asked questions on the subject of starting a private label hosiery business.
What Is Hosiery?
Hosiery, otherwise known as legwear, is everything we wear on our legs and feet. For instance:
Socks
Ankle socks
Knee-high socks
Stay-ups
Thigh-highs
Tights
Fishnets
Leggings
Stockings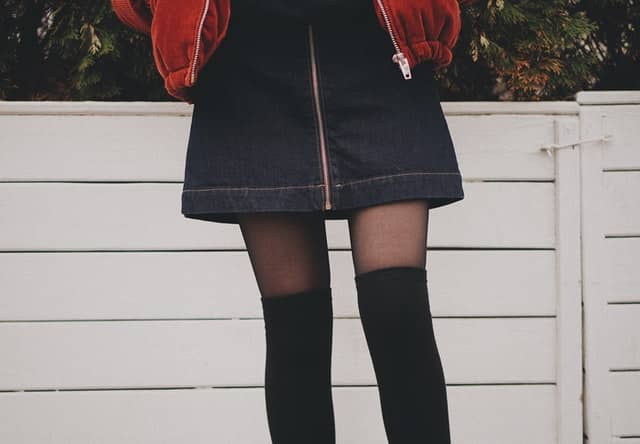 What Are Private Label Hosiery Manufacturers?
Private label hosiery manufacturers are companies with capacities to produce high quantities of a certain type of product which they then private label and customize with a client's brand.
Typically, private-label suppliers sell custom products with a certain MOQ and make product branding and personalization agreements with brands.
What Is a Private Label Brand?
A private label brand, in this case, a hosiery brand, sources its products through a third party (aka. private label supplier) instead of manufacturing them in-house.
For example, Nike is a good example of a private label brand.
They source their shoes from a third-party supplier, then modify them, and their logo, and sell them under the Nike brand.
How Do I Start a Hosiery Business?
Let's see the whole process step by step:
Step 1: Product and supplier research
This time, we're going to skip the whole "finding a niche" step since we already have a broad niche.
Now, what you need to do is find the sub-niches or hosiery products you want to sell.
The easiest way to find what you like is by checking out the suppliers and what they have to offer. Then, decide on what makes the most sense for you to sell and has satisfying profit margins.
Always make sure to read product and/or supplier reviews, and order a sample before placing a bulk order.
Step 2: Get in touch with a supplier
Once you've isolated one (or several) suppliers that offer the types of hosiery you need, it's time to reach out.
At this point, we encourage you to ask as many questions as possible upfront and map out all the details:
What is their production capacity?
Do they offer private labeling and white labeling?
Can they help you make the customizations needed?
What's their production lead time?
Can they help you drop ship and fulfill orders?
Can they warehouse your bulk order?
What are their prices?
What's their MOQ?
What shipping methods do they offer?
Can they send you a sample first?
What's their quality control process?
Step 3: Requirements and a quote
Now, it's time to submit your product specifications and ask for a quote.
Be as specific and as detailed as possible when explaining the product you expect. Give exact materials, photos, designs, color codes, sizes (in inches and cm), etc.
This is the point where you show them your branding and customization requirements.
Make it as clear as possible to avoid miscommunication and misunderstandings.
Then, wait for a quote.
Step 4: Order a sample
If the quote you received is ok for you, it's time to order a sample.
We recommend against ordering in bulk without seeing a sample first.
By asking for a sample, you'll check the product quality and the delivery and shipping time. Like this, you'll know what your customers will receive.
Step 5: Place an order
Liked the sample you got? Then it's time to place your first order.
Agree on everything written upfront to protect your assets and get what you've ordered.
Step 6: Storage, warehousing, and order fulfillment
Before your order arrives, you need to take care of storage. There are typically three options in play:
Your manufacturer will agree to store and dropship
You will organize storage and warehousing on your own
You will collaborate with a product sourcing and dropshipping agent
Next, you need to take care of order fulfillment – who will package and ship the products to your customers?
You have several choices:
A supplier that's also a fulfillment agent
Fulfill orders manually by yourself (you organize storage and shipping services)
Work with a dropshipping agent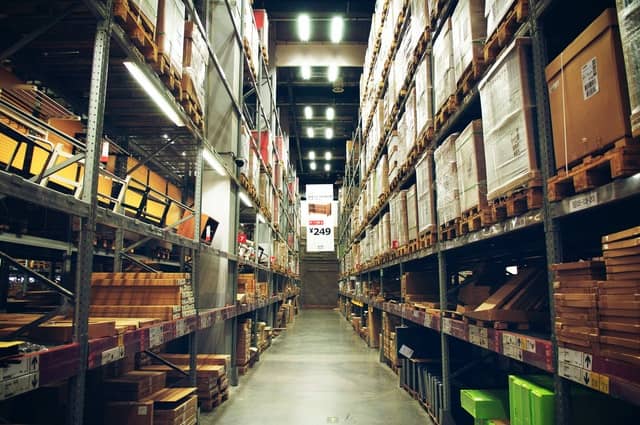 Step 7: Online store and product import
Now, it's time to build your store and add your products.
First, choose a store builder like Shopify or WooCommerce, and connect your domain.
Then, use the sample you've ordered (order more if necessary) to take great product photos.
Upload them, and write catchy and SEO product headings and product descriptions.
Optimize the checkout process, place strategic CTAs, and you're good to go.
The next thing is to optimize your brand's online presence. Create social media accounts on the platforms where your audience hangs out, and start posting valuable content.
Build engagement before launching the actual store.
Step 9: Launch, market, sell
Finally, it's time to launch, start marketing, and start selling.
You can use different organic or paid methods to bring traffic to your hosiery store.
Both are great. Just know that paid gives instant results, while organic (for instance, SEO) takes time to work.
It all depends on your goals and expectations.
What Are the Best Private Label Hosiery Manufacturers?
Above, we've given you a long list of some great private label hosiery manufacturers you can use. For instance – Alibaba, Mariflos, Sanyleg, Madison Hosiery, Everything Legwear, Marygold, and others.
To search for more, try searching Google for "private label hosiery manufacturers" and see what results you get.
How to Choose the Best Stocking Manufacturer?
Here are some things to be careful of when choosing a good private label hosiery supplier for your brand:
Supplier or product reviews
Minimum order quantity (MOQ)
Price vs. quality ratio
Manufacturing time
Production capacity
Shipping methods
Payment dynamics and options
Services offered (private label, white-label, packaging, dropshipping, etc.)
All of the above points have to fit your needs and budget. If you feel like you aren't getting high-quality products yet still paying a lot, remember that you have tons of options out there.
Where Can I Find Private Label Custom Socks?
The majority of the hosiery manufacturers we mentioned above will be able to offer customized socks and private labeling.
However, if you're looking for a more specific supplier or more options, try Googling, checking marketplaces like Alibaba, or working with a product sourcing agent.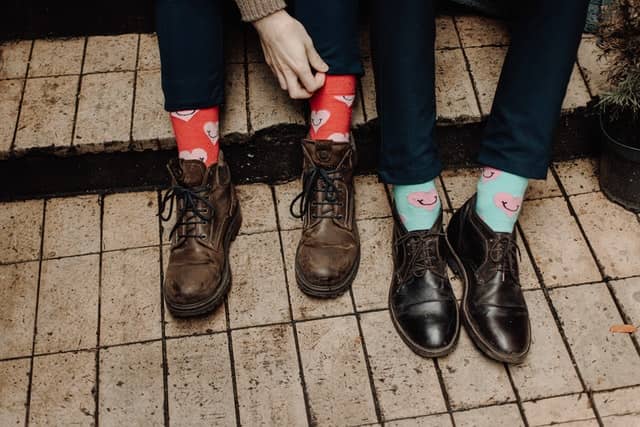 What Are the Best Italian Hosiery Manufacturers?
Some of the best Italian hosiery manufacturers with private label services are Vignoni, Mariflos, Argopi, Sanyleg (for compression socks), Stilnovo, Marygold, P.L.U.S. Collants, etc.
What Are the Best Hosiery Manufacturers in the USA?
Some great US private label hosiery manufacturers are Everything Legwear or Central Carolina Hosiery.
You could also search on B2B marketplaces like Alibaba for private label hosiery suppliers with warehouses in the USA.
Where Can I Find a Compression Socks Manufacturer?
You can use Sanyleg, an Italian private label manufacturer for compression socks we've mentioned above.
Another option would be searching on B2B marketplaces like Alibaba or IndiaMart.
And, finally, you can always turn to Google and search for something like "private label compression socks manufacturer".
Can a Product Sourcing Agent Help Me Find Good Private Label Hosiery Manufacturers?
Of course. Collaborating with a full-service product sourcing agent who offers private labeling, white labeling, and product development services can help you build a proper brand from the ground up with much less effort.
With Niche as your agent, you can get started with zero costs and upfront obligations. You can request a free quote and see if you like what we offer.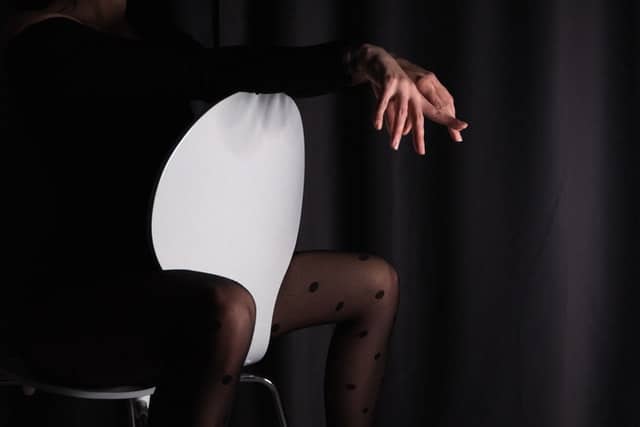 To Summarize
If you've done your research on well-branded hosiery stores, you probably know how lucrative and full of possibilities this business can be.
The only thing you need is the right trustworthy supplier who's ready to meet (and exceed) your needs.
Hopefully, this list of the 16 best hosiery suppliers will be useful to you. If you're still struggling, get in touch. Let us know your product details, and we'll shoot over a free quote. We can find affordable private label hosiery manufacturers from China who sell consistent high-quality.