ISO certification is a highly regarded credential that adds credibility to businesses worldwide. As a seller or entrepreneur, you may be wondering how this certification can benefit your business and improve customer trust in your products or services.
This article aims to unveil the significance of being ISO certified in the current competitive market and clarify the multiple advantages it brings.
When a business achieves ISO certification, it demonstrates that it meets globally recognized standards, ensuring quality, efficiency, and safety.
By understanding the ISO certification process and the various types available, sellers and entrepreneurs can confidently approach this certification and leverage it to grow their business more efficiently.
Key Takeaways
ISO certification is crucial for sellers and entrepreneurs to gain credibility and trust in the market.
Businesses that acquire ISO certification meet international standards for quality, efficiency, and safety.
Understanding the certification process and the diverse ISO standards can greatly benefit business growth.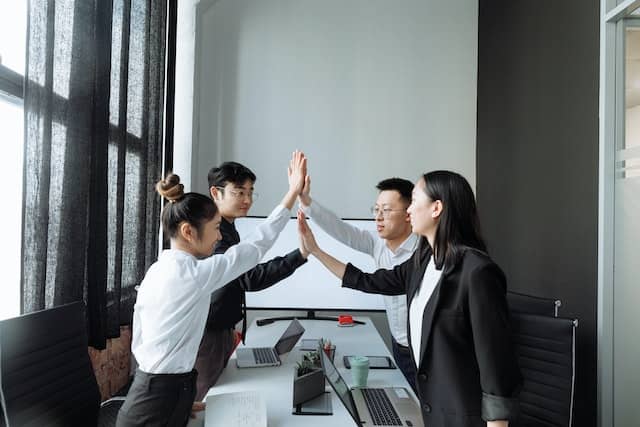 What Is an ISO Certification?
You might be wondering about the importance of ISO certification for sellers. Let us introduce you to the International Organization for Standardization (ISO), an independent non-government organization that creates internationally recognized standards.
With members from 164 countries, ISO has produced over 22,700 guidelines, specifications, and requirements to ensure quality assurance across various businesses and technologies.
As a seller, achieving an ISO certification can be highly beneficial. This certification validates your commitment to meeting standardized quality and efficiency criteria.
In some industries, obtaining the certification may even be a legal or contractual necessity.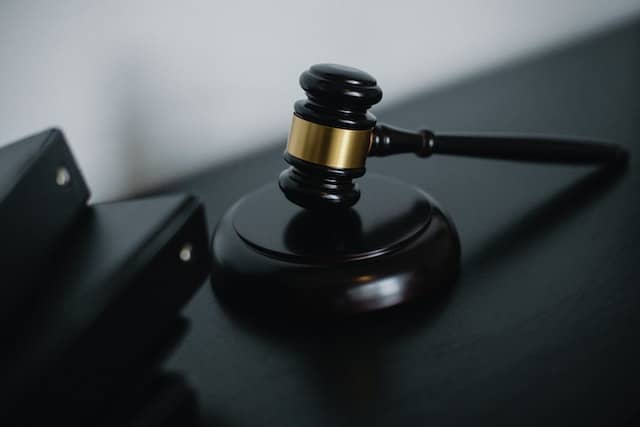 When you pursue an ISO certification, you show your customers that your products or services meet their expectations and adhere to globally respected standards. In turn, this can boost your credibility in the market and be a powerful tool for growth.
Remember, the key to earning this certification lies in proficiently aligning your management system, manufacturing process, or service with the prescribed ISO guidelines.
By doing so, you not only enhance your reputation but also contribute to a universally recognized standard of excellence. So, consider making ISO certification a priority for your business and enjoy its benefits.
Benefits of ISO Certification for Businesses
Enhancing Business Credibility
ISO certification can significantly boost your business's credibility by demonstrating that your organization adheres to globally recognized standards.
Having an ISO-certified system in place can increase trust, help build a reputable brand, and improve your company's reputation.
This international recognition can set you apart from competitors and make it easier for your business to attract new customers.
With the ISO stamp of approval, potential clients can feel confident that you maintain a consistent level of quality in your products or services.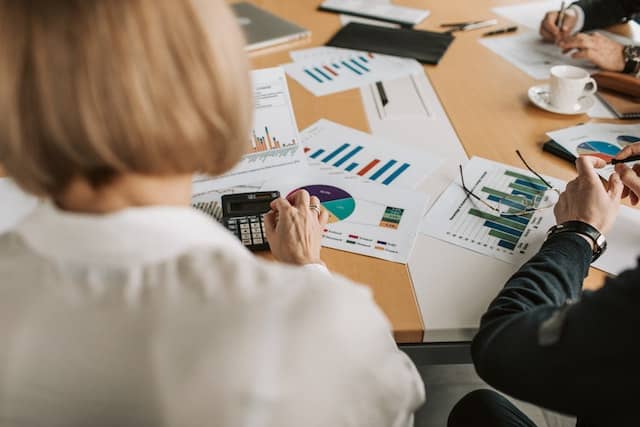 Improving Processes and Efficiency
Working towards ISO certification means implementing efficient processes and systems that ensure consistency and effectiveness throughout your organization.
By following the established frameworks and guidelines, you can identify areas for improvement, streamline operations, and enhance overall productivity.
As you refine your management system, you'll discover new ways to optimize resource allocation and trim unnecessary overheads.
This agile business model not only fosters a culture of continuous improvement but also helps you stay ahead of industry trends and changing customer needs.
Meeting Customer Expectations
Lastly, ISO certification empowers your company to anticipate and fulfill the demands of an ever-evolving market. You can better understand and meet customer expectations by aligning your processes with customer-centric principles.
This proactive approach fosters long-term relationships with clients, driving repeat business, and bolstering your company's reputation.
Additionally, your commitment to stringent quality standards will likely attract new clients, further expanding your reach and growth potential in the global market.
The ISO Certification Process
Requirements and Guidelines
To begin your ISO certification journey, you must understand the specific requirements and guidelines set by the International Organization for Standardization (ISO).
These standards help ensure the quality, efficiency, and consistency of your company's products or services.
They will show you how to design and implement effective management systems that will introduce ongoing improvements in your business operations.
To start, familiarize yourself with the relevant ISO standards applicable to your industry.
Certification Bodies and Accreditation
When you're ready to get your ISO certificate, you'll need to find an accredited certification body to conduct the audit.
It's crucial to choose an independent and trustworthy certification body. Make sure you evaluate several options and verify their accreditation status.
Accreditation from a recognized organization guarantees that the certification body can assess your management systems.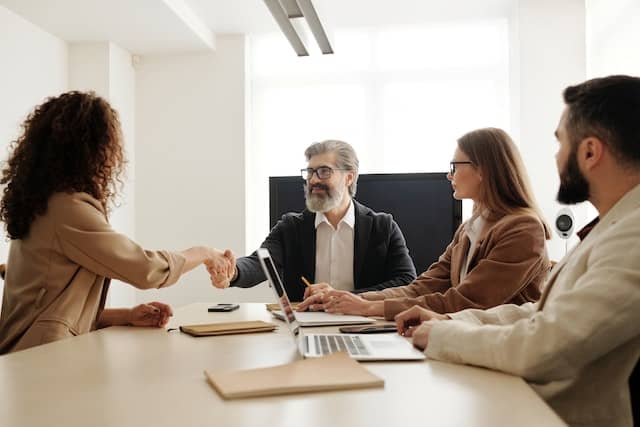 The Audit Process
The audit process consists of two main stages:
Stage 1 – Documentation Review
In this stage, the certification body will assess your documentation to ensure it complies with the relevant ISO standard. Make sure your management system is well-organized, complete, and meets the requirements.

Stage 2 – On-Site Audit
In this stage, auditors will visit your facility and assess your management systems, processes, and employees.
They will examine your procedures to verify that they are aligned with the ISO guidelines and that your business is consistently applying them.
After the on-site audit, if your management systems meet the ISO requirements, you will be granted the ISO certification.
As part of the certification process, you'll also need to undergo regular surveillance audits to demonstrate ongoing compliance with the standards and maintain your ISO certification.
Remember to always operate in line with the standards so that your business continually improves.
By following these steps and staying committed to the ISO certification process, you'll pave the way for increased trust, efficiency, and compliance in your industry.
Common Types of ISO Standards for Businesses
In this section, we will discuss the following common types of ISO Standards for businesses: ISO 9001, ISO 14001, ISO 27001, and ISO standards for specific industries.
ISO 9001
ISO 9001 is an internationally recognized quality management system standard. It focuses on improving your business's overall performance and meeting your customers' needs.
By implementing ISO 9001, you can enhance your company's quality processes, increase customer satisfaction, and gain a competitive edge. Some benefits include:
Better process control
Improved efficiency
Enhanced customer satisfaction
Increased credibility in the market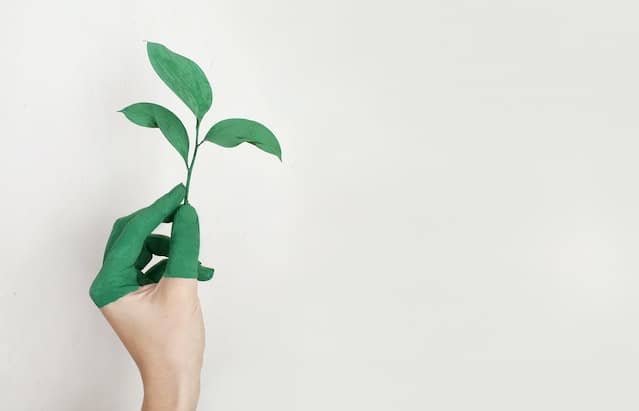 ISO 14001
The ISO 14001 standard is for environmental management systems. This certification helps your business minimize its negative environmental impact while complying with applicable laws and regulations.
Implementing ISO 14001 demonstrates your company's commitment to environmentally responsible practices, which can lead to new business opportunities and cost savings through resource efficiency. Key aspects of ISO 14001 include:
Environmental policy development
Identification of environmental aspects and impacts
Legal compliance
Continuous improvement
ISO 27001
As a business, securing your information assets is crucial.
ISO 27001 is an information security management system standard that helps you protect sensitive data, reduce risks, and maintain compliance with regulations.
It covers various aspects of information security, including risk management, access control, and incident management.
Adopting ISO 27001 demonstrates to stakeholders that your business is committed to safeguarding their information. Key features include:
Risk assessment and treatment
Implementation of security controls
Incident management
Business continuity planning
ISO Standards for Specific Industries
There are several ISO standards tailored for specific industries, such as:
ISO 22000 for food safety management, ensuring the safety and quality of food products throughout the supply chain.
ISO 45001 for occupational health and safety management systems, focusing on reducing workplace hazards and improving employee well-being.
ISO standards for energy management, medical equipment, construction, and engineering, among others, each catering to the unique needs and requirements of those industries.
As a seller, understanding these ISO standards can help you offer better products or services, build trust with customers, and comply with regulations.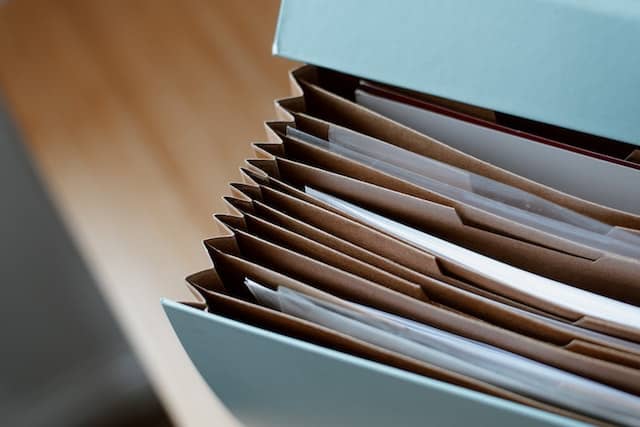 Maintaining and Improving ISO Certification
Maintaining and improving your ISO certification is crucial for your business's performance, information security, occupational health, risk management, and more.
Compliance with ISO standards can help you win government contracts, meet legal requirements, and increase your chances of attracting new customers.
In this section, we'll discuss the importance of ongoing compliance, ISO surveillance audits, and re-certification processes.
Compliance with ISO standards is a continuous process that requires constant monitoring and improvement. For example, ISO 9001 focuses on quality management, while ISO 27001 addresses information security.
Each certification has a specific focus, but they all share a common goal: enhancing your organization's effectiveness and reliability.
Consistent adherence to ISO standards will strengthen your brand's reputation and make your company more appealing to non-governmental organizations and health and safety-conscious customers.
ISO 45001, for example, emphasizes the prevention and treatment of potential health risks in the workplace.
Ongoing compliance with the ISO requirements is subject to regular surveillance audits. These audits evaluate the effectiveness of your management system and ensure that you consistently adhere to ISO standards.
It's vital to treat these audits as an opportunity to refine your processes and address any challenges that may arise.
Re-certification is another essential aspect of maintaining your ISO certification.
Generally, it occurs every three years and ensures your organization continues to meet the ISO requirements.
Maintaining your ISO certification demonstrates your commitment to progressive improvement and reliable controls in your processes.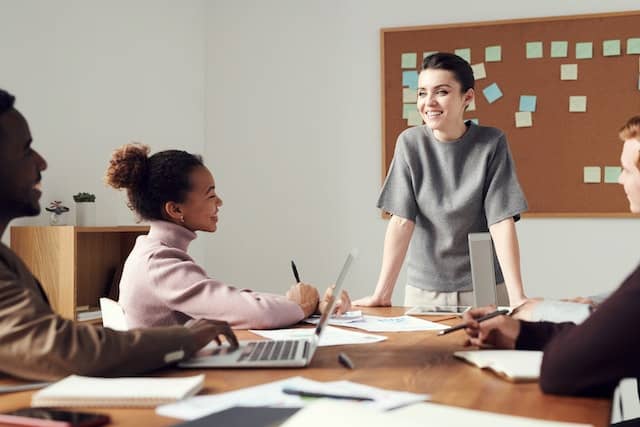 To help you achieve long-term success with your ISO certification, consider the following tips:
Embed ISO standards into your business culture.
Regularly review and update your processes and procedures.
Train your workforce on the importance of ISO standards and requirements.
Set measurable goals and track your progress.
Promote your certification in marketing materials to build trust with customers.
By staying committed to ongoing compliance and continual improvement, you'll ensure that your organization thrives in a competitive market. Remember, embedding ISO standards into your business culture is essential to long-term success.
Frequently Asked Questions
Does Every Business Need ISO Certification?
Not every business needs ISO certification.
ISO certification can benefit businesses that want to demonstrate their commitment to quality, improve their processes, or meet specific customer requirements.
However, it's ultimately up to you to decide if an ISO certification is right for your business and aligns with your goals.
How Much Does It Cost to Get an ISO Certification?
The cost of ISO certification varies depending on several factors, such as the size of your business, the complexity of your processes, and the certification body you choose.
It's important to research and compare costs associated with ISO certification to ensure you make an informed decision and find the most suitable option for your business.
How Can ISO 9001 Help to Improve Product Quality?
ISO 9001 is a quality management system standard that helps organizations focus on improving their processes and customer satisfaction.
By implementing ISO 9001, you can establish processes and procedures that help to ensure consistent product quality, reduce errors, and continuously improve your operations.
This can lead to increased customer satisfaction and, in turn, strengthen your reputation within your industry.
How Long Is the ISO Certification Valid For?
ISO certifications are generally valid for three years.
During this period, you will need to undergo periodic surveillance audits, typically conducted annually, to ensure your business continues to comply with the relevant ISO standards.
At the end of the three-year period, you must undergo a recertification audit to maintain your certification status.
How Can Sellers Market Their ISO Certifications to Customers?
As a certified business, you can use your ISO certification to show your commitment to quality and continuous improvement.
Consider showcasing your certification on your website, marketing materials, and product packaging.
You can also mention your certification in your sales pitches, presentations, and customer communications.
It's essential to communicate the benefits of your ISO certification to your customers, such as improved product quality, better customer service, and increased trust in your brand.
What Is ISO Certified: A Recap
ISO certification is a credential that validates your business's compliance with quality process standards set by the International Organization for Standardization (ISO).
As a seller, obtaining ISO certification adds credibility to your products or services, ensuring that they meet customer expectations.
By becoming ISO certified, you demonstrate your commitment to quality, safety, and efficiency. This recognition can enhance your reputation and increase customer trust in your products or services.
Moreover, obtaining certification can potentially boost sales and attract new partners, ultimately contributing to business growth.
ISO certification is more than just a badge of honor—it's a strategic investment in your business.
Investing time and resources in understanding and applying ISO standards can increase customer satisfaction, continuous improvement, and competitive advantages.
If you're looking for guidance on sourcing and conducting quality inspection on products from China, request a free quote from NicheSources.
We specialize in helping you navigate the complexities of sourcing and are here to assist you on your journey to success.