When it comes to sourcing and selling sunglasses, you need to take inspiration from the quality and the history behind a reputable brand.
For example, Ray-Ban sunglasses are known for their craftsmanship and have been popular for decades.
However, you might be curious about where Ray-Ban sunglasses are made. Despite being an iconic American brand, part of their production is done in China.
As you continue reading, this article will provide you with valuable insights into where Ray-Bans are made and how this might affect your sunglasses sourcing and selling endeavors, so you can make informed decisions for your business.
So, let's dive into the fascinating world of Ray-Ban production.
Key Takeaways
Ray-Ban's origin and manufacturing locations are essential to understanding the brand's popularity and quality.
The company has a diverse production history involving multiple countries and facilities.
Insights from this guide can help inform your business decisions when sourcing and selling sunglasses in your niche market.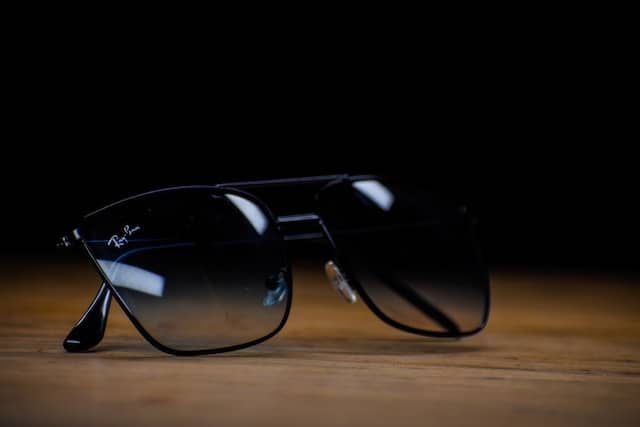 A Deeper Dive into Ray-Ban's History
Ray-Ban, an American brand, has been creating iconic sunglasses since 1936.
The history of this legendary brand began when Bausch & Lomb, an American company, launched the first Ray-Ban Aviators.
These innovative sunglasses were initially crafted for US Air Force pilots to protect their eyes from the sun's harmful rays while flying. The design gained popularity, and soon after, the classic Aviators became a must-have accessory.
In the 1950s, Ray-Ban introduced the Wayfarer model, another timeless piece that remains fashionable today. They were masterfully designed by Raymond Stegeman, a key part of the company's design team at the time.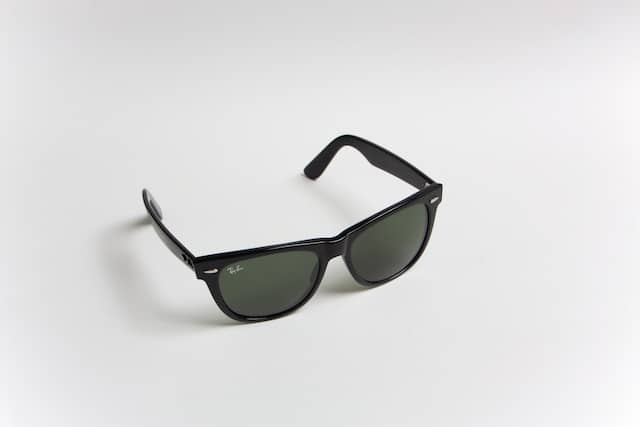 The Wayfarer's unique trapezoid shape, together with its durable plastic frame, gained significant attention. This model was, and still is, a favorite among celebrities, with the likes of James Dean donning the stylish sunglasses.
As time passed, Ray-Ban continued evolving their designs and adapting to popular culture. Over the years, they added new styles and materials to their collection, creating distinctive models like the Clubmaster, Round, and Justin sunglasses.
The brand's legacy showcases their commitment to innovation and dedication to both quality and fashion trends, making them a solid choice for celebrities and everyday customers.
Ray-Ban's Original Manufacturing Locations
Italy
Ray-Ban sunglasses were originally made in Italy when Luxottica started manufacturing them in 1999.
The Italian production process is known for its high-quality craftsmanship, helping the brand to establish a strong reputation among consumers and sellers alike.
As a seller, you can trust that the Italian-made Ray-Ban sunglasses uphold the brand's iconic quality.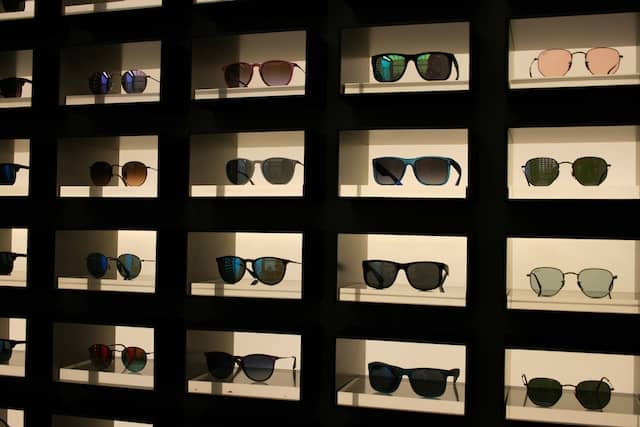 China
As Luxottica's business has grown, the company expanded its operations and began producing some Ray-Ban sunglasses in China.
The Chinese factories use the same machines and techniques as the Italian factories, ensuring consistent quality across multiple production sites.
This expansion has allowed Ray-Ban to increase its market presence while keeping the brand's integrity intact.
Ray-Ban's Current Manufacturing Sites
Ray-Ban sunglasses are currently produced in two main locations: Italy and China. Both countries are responsible for manufacturing various models of Ray-Ban's eyewear collection, ensuring that the high quality standards are maintained across the board.
In Italy, you can find the main production site in Settimo Torinese, which is near Turin. This factory is central to the operations and development of Ray-Ban's entire line of eyewear.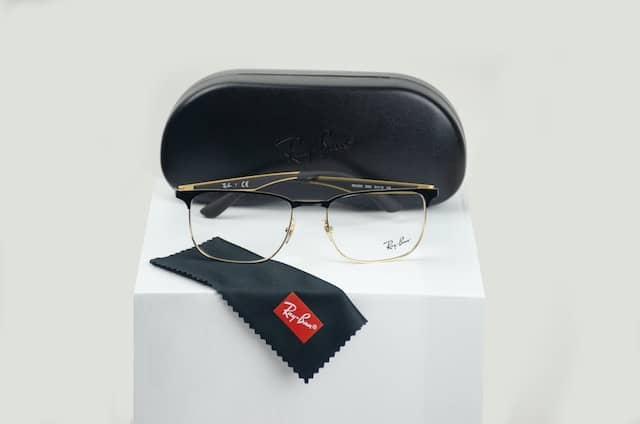 As for China, despite some skepticism concerning quality, Ray-Ban guarantees that the products from their Chinese factories are of the same quality as those made in Italy.
The Chinese factories use the same materials and machinery in their manufacturing processes, ensuring that the high standards are maintained.
To sum up, the current manufacturing locations for Ray-Ban sunglasses are:
Italy: Settimo Torinese (near Turin)
China: Multiple factories
The Role of China in Ray-Ban Production
As you expand your sunglasses business and look for manufacturers, understanding Ray-Ban's production can provide valuable insights.
China plays a vital role in the production of Ray-Ban sunglasses. While the brand's design and development mostly occur in Italy, several Ray-Ban factories are located in China.
You may wonder if the quality differs between Ray-Bans made in Italy versus China.
Luxottica, the Italian company that owns Ray-Ban, guarantees the quality of their Chinese-made products. By using the same materials and machinery, Ray-Ban ensures consistency across all its items.
The decision to manufacture some Ray-Bans in China is primarily driven by cost. Lower labor and production expenses help the company maintain competitive pricing.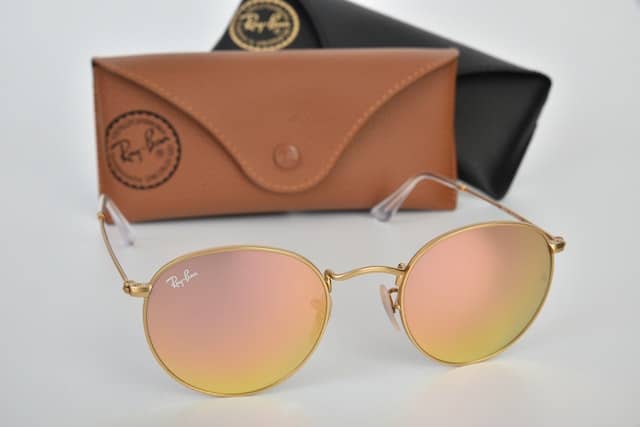 Moreover, the lenses for Ray-Ban eyeglasses are still made in Italy, in a factory in Agordo, emphasizing their commitment to quality.
In short, when considering sunglasses manufacturers for your business, it's essential to recognize the role of China in Ray-Ban's production.
By looking at the brand's strategy, you can better understand how to balance cost-efficiency and maintaining quality in your sourcing endeavors.
Behind the Scenes: Ray-Ban Factories
Ray-Ban sunglasses are manufactured in Italy and China, with factories in both countries that meet high-quality standards.
In these factories, the manufacturing process begins by selecting the best materials for their frames and lenses.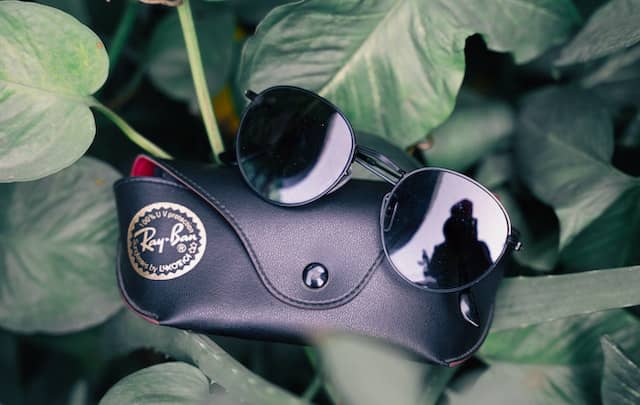 The frame materials include acetate, metal, and nylon, known for their strength, comfort, and durability.
The lenses, on the other hand, are made from glass, polycarbonate, or polyamide materials to provide optimal clarity and protection.
The next step is designing and assembling the sunglasses. The Italian and Chinese facilities follow strict design guidelines and use advanced machinery to combine the frames and lenses precisely.
The final touch includes adding Ray-Ban's signature logo and ensuring that each pair meets their quality control checks.
Whether made in Italy or China, Ray-Ban sunglasses consistently adhere to the highest production standards, resulting in a product that customers will appreciate and enjoy.
Frequently Asked Questions
Why Is Ray-Ban So Expensive?
Ray-Ban sunglasses are expensive due to their high-quality materials, innovative designs, and the brand's long-standing reputation.
The cost of producing high-quality lenses and frames also contributes to their price.
Ray-Ban invests in research and development to continually improve its products, ensuring the best eye protection and comfort possible.
Which Models of Ray-Bans Are Most Popular?
Some popular Ray-Ban models include the Wayfarer, Clubmaster, and Aviator.
The Wayfarer is known for its timeless design, while the Clubmaster features wire-rimmed lenses with an acetate brow piece and temple arms. The Aviator has a classic look with teardrop-shaped lenses.
Which Sunglasses Manufacturers Are Good Alternatives to Ray-Ban?
If you're looking for alternative sunglasses manufacturers for your business, consider exploring sunglasses manufacturers in China and the USA.
These suppliers offer a variety of styles and price points, allowing you to find the best fit for your retail business. Be sure to research and compare manufacturers to ensure you select a reputable and reliable partner for your business needs.
Sourcing and Selling Sunglasses with Niche
Many brands, like Ray-Ban, choose to source from China or outsource their production to Chinese manufacturers due to cost-effectiveness and access to specialized expertise.
To ensure the quality of your sunglasses and help your business thrive, partnering with a sourcing agent like NicheSources can be a valuable decision.
By working with a professional sourcing agent, you can find the right Chinese manufacturers for your sunglasses business. NicheSources will handle the entire sourcing process, from finding reliable suppliers to handling shipping and customs clearance.
This way, you can focus on growing your business and selling high-quality sunglasses like Ray-Ban to your customers.
If you're ready to begin your journey outsourcing the production of sunglasses in China, don't hesitate to request a free quote from NicheSources. With our help, you can find the best manufacturing partners for your sunglasses business.