Online shopping offers great convenience but it also takes quite a risk. Shoppers can hardly ever be certain whether a seller will fulfill the order or end up letting them down. It is thus no wonder that most people remain skeptical about buying goods online.
Amazon recognized this challenge early on and developed the Amazon A to Z Guarantee to win shoppers' trust. Therefore, if you are an Amazon seller or plan to become one, it is essential to understand how the policy works and adhere to it.
Have you been putting off reading through Amazon's fine print? Well, then settle in and read on as we break down Amazon's A to Z Guarantee in quick and simple detail.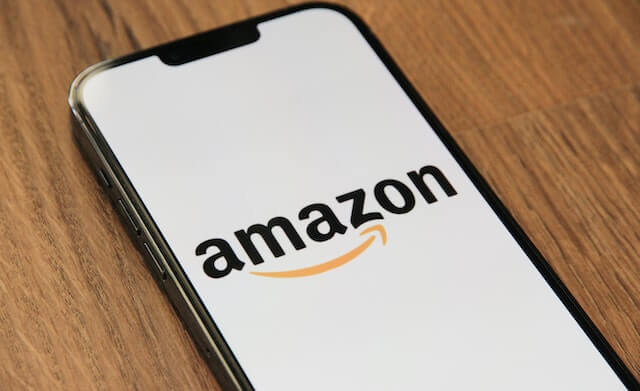 What Is Amazon's A to Z Guarantee?
Amazon's A to Z Guarantee is a policy that protects Amazon shoppers. It assures them that they can seek and receive refunds from Amazon if specific aspects of their purchases go wrong. Such aspects include:
Delayed deliveries
Receiving defective products
Receiving products that do not match the seller's description
Initially, the A to Z Guarantee only covered claims from instances where shoppers bought goods from third-party sellers. However, Amazon amended the policy in late 2021 to accommodate a broader scope of circumstances (more on this below).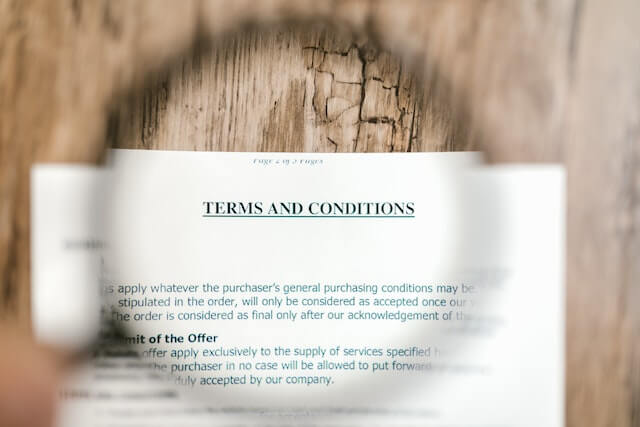 The weight or upside to this guarantee is that Amazon assures customers that it will step in to handle their disputes and process a refund if the case merits one.
Shoppers, therefore, do not have to worry too much about whether a seller will cooperate or not because they can seek redress through Amazon.
How Do A to Z Claims Affect Amazon Sellers?
Amazon aims to create the best possible shopping experience for shoppers on the platform. It thus exacts different penalties on sellers when buyers raise claims against them. Some of the issues you may face as a seller include:
Missed Opportunities


Your Amazon seller performance is a major currency on Amazon. It determines whether you are eligible for opportunities like:
Higher rankings for your product listings
When your performance ranking falls due to a high number of A to Z Guarantee claims, it takes away your chances of qualifying for such perks. You, in turn, may miss out on making more sales and achieving prime visibility among shoppers.
A High Order Defect Rate
The order defect rate is a measure of how well you handle orders. It is reviewed in 60-day intervals.
A high order defect rate indicates poor customer service riddled with more negative than positive customer feedback. While a low ODR shows that your customers are generally happy and satisfied with your service.
Your order defect rate will likely rise if you face frequent A to Z claims where Amazon finds that you were at fault. If it goes above 1%, Amazon may restrict your seller privileges.
It is, therefore, crucial to keep your ODR as low as possible to better your chances of receiving good performance reviews and rankings from Amazon.
Loss of Revenue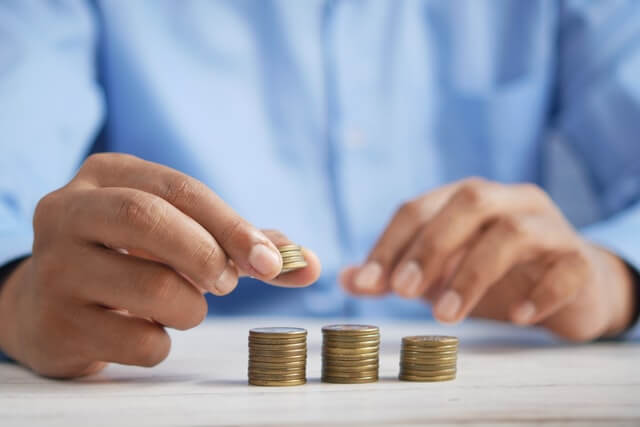 You may have to reimburse customers that launch claims against you or offer replacement items if their orders were defective.
Therefore, you either lose revenue by refunding what you had earned from a sale or by shipping an additional unit of inventory to make up for a faulty one.
In some instances, you may also lose both cash and inventory. This mostly occurs during returns where you refund a buyer but fail to ship back the product.
Suspension
Amazon is likely to suspend your seller privileges if the number of claims against your seller account exceeds 1% of your total orders.
Your chances of suspension could also become higher if you are uncooperative and do not make an effort to address customer complaints directly or even through Amazon.
When Does the A to Z Guarantee Apply?
An Amazon shopper can initiate an A to Z Guarantee claim if: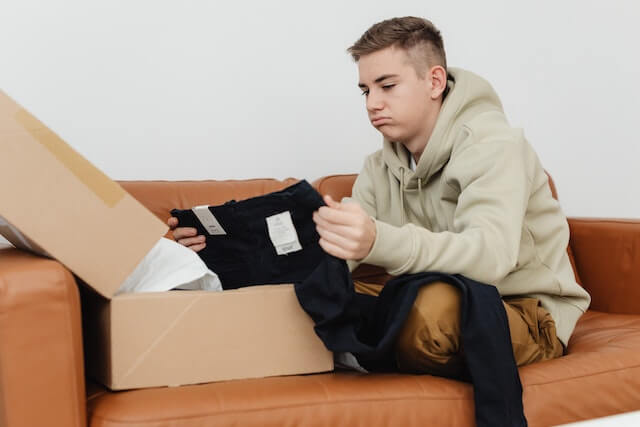 An order has not arrived 3 days after the latest estimated delivery date.
An order has not arrived, but tracking details show it was delivered.
The item they received was damaged, defective, or significantly different from the product description.
They change their mind and choose to return a product in line with Amazon Return Policies but receive an incomplete refund.
The seller agreed to issue a refund or replace the item and you haven't received the refund, the amount refunded was wrong, or the replacement item wasn't sent.
The buyer is dissatisfied with the quality of the eligible services performed by the third-party seller.
The seller didn't provide a return address in the U.S.
The seller didn't provide a prepaid return label.
The seller didn't offer a full refund of the item without requesting the return of the item.
They were charged extra (e.g. by customs authorities for a shipment sent internationally) in addition to the purchase price and any shipping costs, and the seller did not cover those costs.
Any item that they bought from any Amazon seller is defective and caused physical injury or property damage.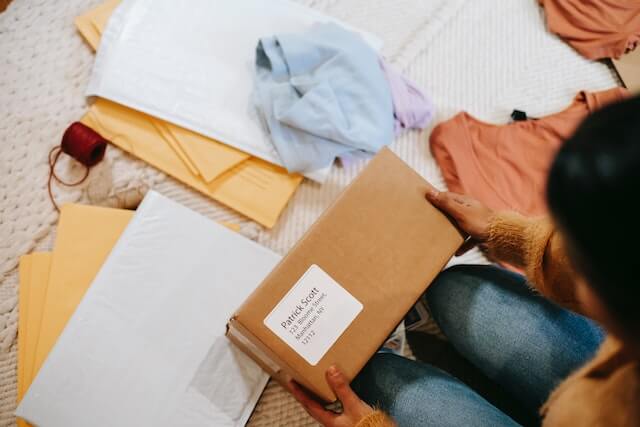 Further, it is important to note that buyers have to initiate an A to Z Guarantee claim within 90 days after the estimated delivery date.
Note: The first two conditions above only apply if you buy products sold and fulfilled by a third-party seller.
Scenarios That Are Exempt to the A to Z Guarantee
The A to Z Guarantee does not cover:
Instruments that store value e.g. gift cards
Spot buys
Services
Digital items e.g. e-books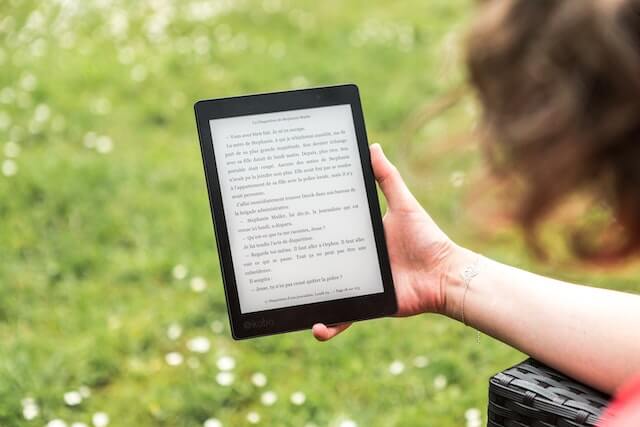 Additionally, Amazon may decline or deem a buyer ineligible for the A to Z Guarantee refund if:
A buyer initiates a claim after the 90 days (since the estimated delivery date) have lapsed.
A buyer requests their bank or credit card company to reverse a payment made to Amazon.
A buyer has not contacted their seller before reaching out to Amazon for a refund.
How Does the A to Z Guarantee Work?
Shoppers can initiate an A to Z Guarantee claim by contacting the Amazon customer care team. Amazon then contacts the seller to inform them about the claim.
The seller can, in turn, choose to take up and resolve the complaint with the customer by offering a refund or a replacement product.
However, a seller can also:
Fail to respond to the claim
Dispute the claim
If a seller does not respond, Amazon will review the customer's complaint and offer them a refund if it is valid. Amazon will then follow up with the seller and hold them accountable.
In contrast, if a seller disputes a claim, Amazon has to investigate the issue further to determine whether the seller is right or if the buyer truly deserves a refund.
If Amazon finds the buyer's claim valid, it bears the refund cost. Alternatively, if the claim lacks merit, Amazon simply dismisses it.
Meanwhile, the seller still gets a chance to defend their products against the buyer's claim. If they can prove that they are not at fault, the matter ends. However, if the seller can not prove that they were not at fault, Amazon surcharges them for the cost of refunding the customer.
How to Appeal an A to Z Guarantee Claim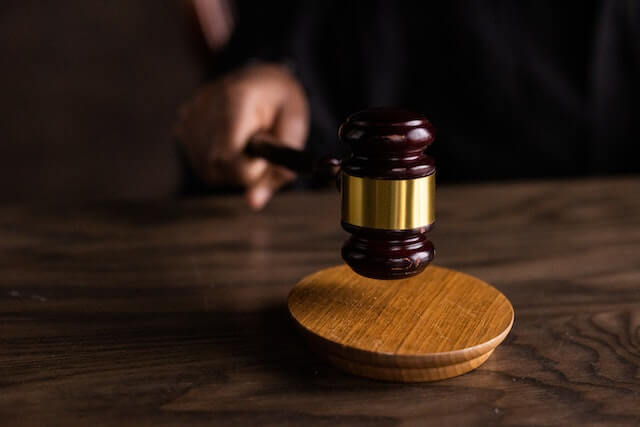 It is advisable to always investigate any claim that a buyer launches against you and try to resolve it as soon as possible. This helps keep your reputation intact among buyers and could salvage your ranking with Amazon.
However, in some instances, you may find that a claim initiated by a buyer is frivolous or dishonest. It could also be that a buyer blames you for product issues like color or size that they could have identified if they had read the product description more carefully.
In the interest of fairness, Amazon allows you (the seller) to appeal against such claims. You, however, need to have adequate information to prove why the buyer's claim should not be granted.
The appeal process works as follows:
Access your seller central dashboard.
Go to the performance menu.
Click on the 'Option to Appeal' tab.
Identify the claim you would like to appeal against.
Select 'Appeal Decision'.
Enter any information you may have to prove that the claim you are disputing is unwarranted in the textbox.
Click 'Submit'.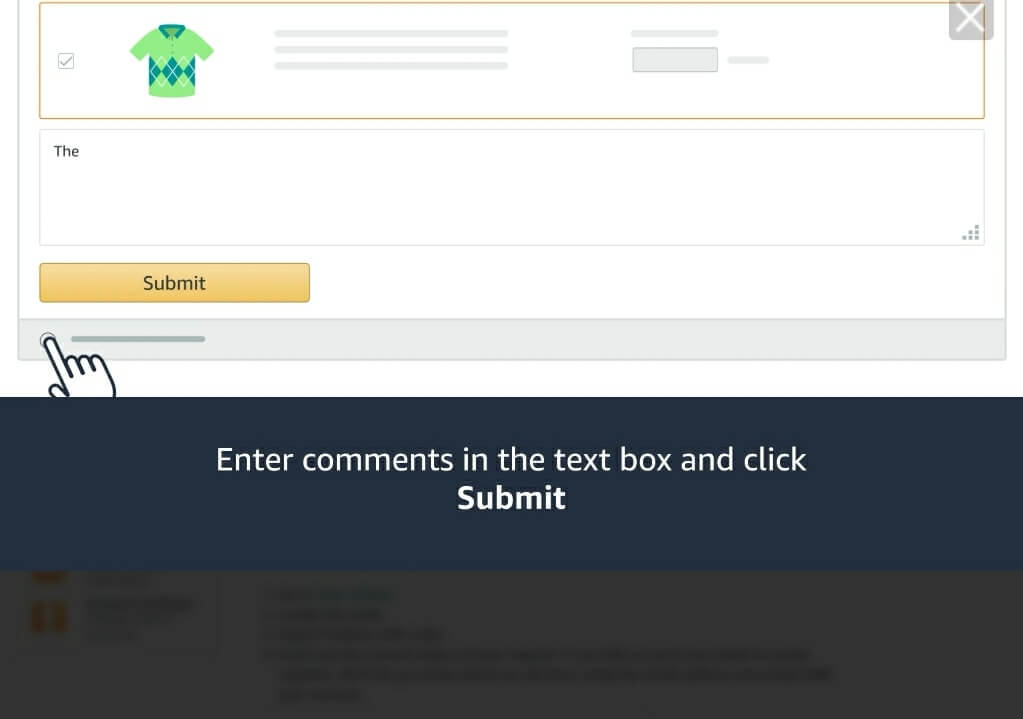 The text box in the steps above does not support any media attachments. So, if you would like to attach any screenshots, product photos, or any other media, Amazon recommends that you send them to the buyer via the Buyer-Seller Messaging platform.
You should also state, in your appeal message, that you have sent the buyer some content to defend your claim.
The dispute team may reach out for clarifications to fully understand the matter. Ensure that you respond to each query within 48 hours. They will then deliberate on the appeal and get back to you with a final decision.
How Can Sellers Avoid A to Z Claims?
You can avoid facing A to Z claims by:
Using Reliable Couriers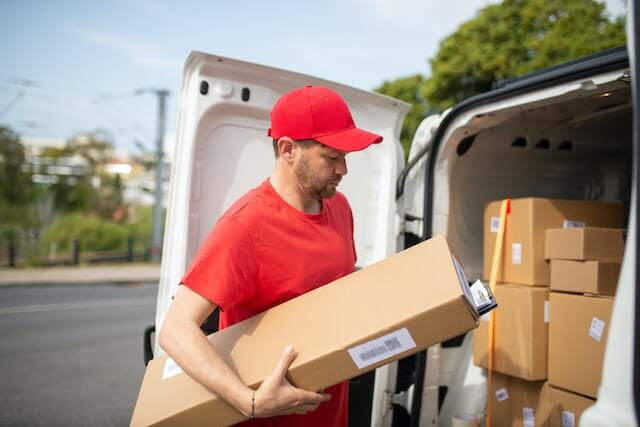 Always choose couriers that adhere to delivery timelines and handle parcels with care.
If you are uncertain about which of them you should work with, consider the Amazon Buy Shipping Services option. It allows you to buy pre-paid shipping labels from a vetted courier that provides tracked shipping.
When you need to ship, you simply label the product, request pick-up, and the courier collects the package from your premises for delivery.
Pay Attention to the Estimated Delivery Date
Monitor the progress of each delivery. If you notice any delays that may result in delivery beyond the Estimated Delivery Day, reach out to the buyer. Explain to them that they may receive their package later than expected and apologize for the delay.
The buyer should also inform you if they are willing to accept the delayed delivery. If not, discuss how to resolve the situation so that they do not have any grounds to file a claim later on.
Request Signatures During Delivery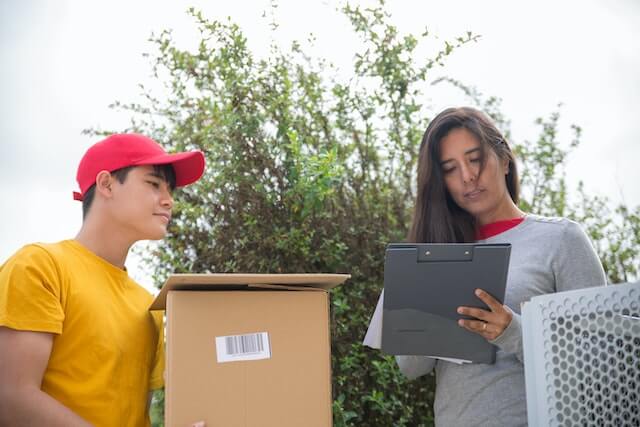 Customers sometimes initiate A to Z Guarantee claims by stating that they did not receive their order. You can guard against this by asking your courier service to request signatures from customers to ascertain that they received their orders.
Document Shipping Dates
Delivery delays can sometimes be due to uncontrollable circumstances. For example, you could hand over the package to a verified courier on time but they may deliver it later than anticipated due to bad weather or an influx of orders.
Amazon may not penalize you for such errors because they are totally beyond your control. However, you will need to prove that you were not at fault.
So, it is advisable to always ask your courier to scan the shipping date on every package so that it goes on the tracking record that you dispatched orders on time.
Insist on Tracked Shipping
Tracked shipping enables you to monitor the progress of deliveries and hold your courier accountable if any issues arise. Customers can also use your failure to provide tracking details as grounds to initiate an A to Z Guarantee claim.
Therefore, always choose couriers that provide tracked shipping and ensure that you update the tracking details for every customer order.
Offer Prompt Responses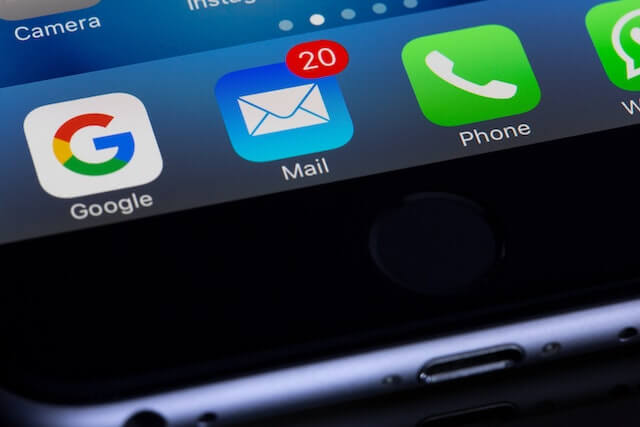 Buyers feel valued when you attend to their queries or complaints promptly. It also makes it less likely for them to file any claims because they will trust that you will get back to them and solve their issues.
Admittedly, you may not be able to process every customer's inquiry in minutes, but it would be prudent to do so in 24 hours or less.
More so because if a buyer contacts you seeking a resolution and you do not respond in 48 hours, they have grounds to escalate the issue by initiating a claim.
Product Descriptions
Ensure that your product descriptions are detailed and honest. Do point out any discrepancies that a buyer may find between your product images, description, and the actual product too.
For example, colors on pictures can sometimes seem a different shade from the true color of the product. It is thus important to highlight this so that customers do not use it as a reason for their claims.
You can also prevent customers from ordering the wrong product by ensuring that all your listings have the right ASINs.
Inventory Management
Keep track of your inventory so that you know when to replenish items before they go out of stock. If an item goes out of stock, ensure that it is marked as unavailable.
However, if this is not possible or you forget to, cancel any product promptly and explain the cancellation to the buyer.
Handle Returns and Refunds Promptly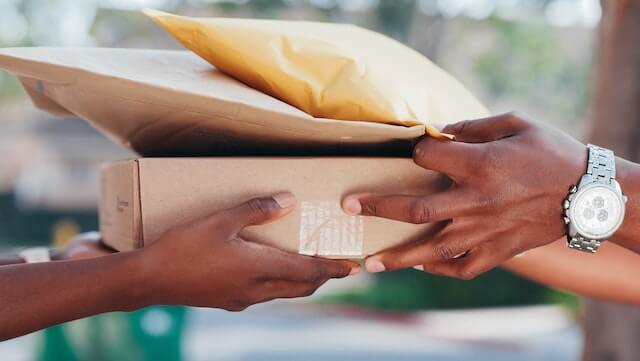 Grant and guide buyers through the return process if they would like to return an item and meet the requirements of the return policy. Ensure that they:
Have a return address
Know whether or not you expect them to ship back the item that they have initiated a return for.
Know when to expect their refunds.
Understand your reasons for declining their return request (if you reject it).
FAQs about Amazon A to Z Guarantee
Can a Customer Cancel an A to Z Guarantee Claim?
Yes, a customer can cancel their claim at any point before Amazon rules on it. They only need to submit a written withdrawal to Amazon quoting the claim identification number.
How Long Does Amazon Take to Resolve A to Z Guarantee Claims?
90 days or less.
How Do You Win an A to Z Guarantee Appeal?
First, evaluate the situation keenly to ensure that you followed all the rules provided by Amazon.
Proceed to gather evidence of this such as tracking details showing that you shipped the goods on time or screenshots of your product descriptions showing what a buyer may have overlooked.
Finally, initiate an appeal, outline all the reasons why Amazon should rule in your favor, and attach proof.
To Sum It Up
Errors are sometimes inevitable when running a business. Still, you can minimize them significantly by creating effective systems for sourcing goods, inventory management, and order fulfillment.
At NicheSources, we source products from handpicked suppliers with high-quality standards. We also provide inspection services where our team confirms that all products in your order have no defects and are safely packed for dispatch.
Ready to say goodbye to the woes of multiple claims ruining your reputation? Send us a detailed sourcing request, ask for a free quote, and let us get your business back on track.