Many people rely on handbags daily to carry their personal effects as they commute between different venues.
However, aside from their function, handbags are also a fashion statement. As such, it is business-smart to source stylish handbags that suit different functional needs and fashion preferences.
So, whether you are sourcing handbags for a boutique or to sell online, here are top handbag styles that are certainly worth considering.
Tote Bags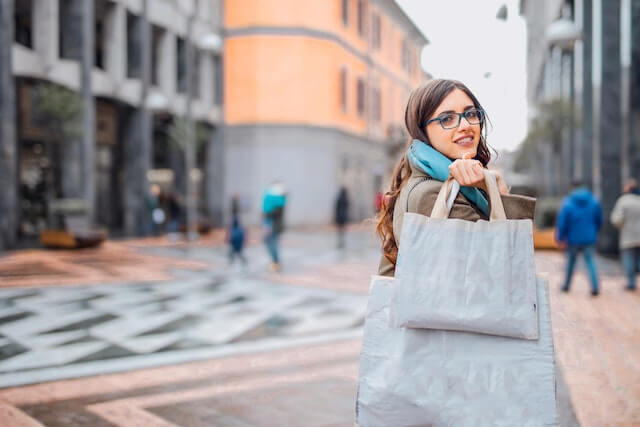 Tote bags have a rectangular shape with a wide opening and two carrying handles. They are a great pick because they come in various designs that are ideal for grocery shopping, a day at the beach, formal engagements, or just casual everyday use.
Top Features
They offer lots of storage space.
Highly customizable with brand markings or interior compartments.
They are highly versatile in style, size, fabric, and the general ability to suit different needs.
Bucket Bags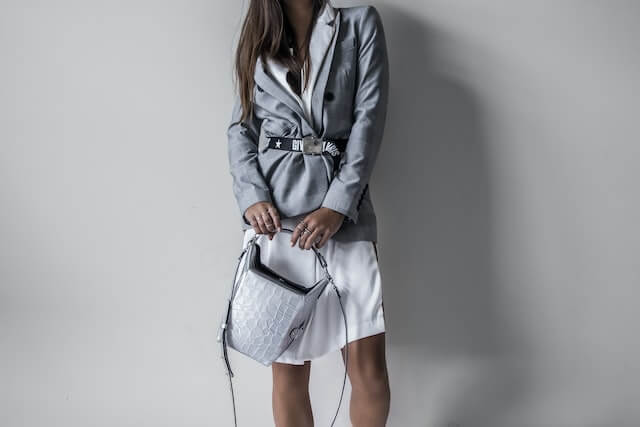 Bucket handbags are indeed reminiscent of actual buckets due to their shape and carry handle. They make great holdalls that you can simply toss your essentials into and get going.
Most of them have drawstrings or press-together studs that you can use to narrow or close the bag's opening, respectively. This makes their design even more unique and the bag itself easy to carry along on errands.
Top Features
They come in formal and casual designs and color options.
They have short and long cross-body straps to suit different carrying preferences.
They have lots of storage space but remain compact.
Frame Handbags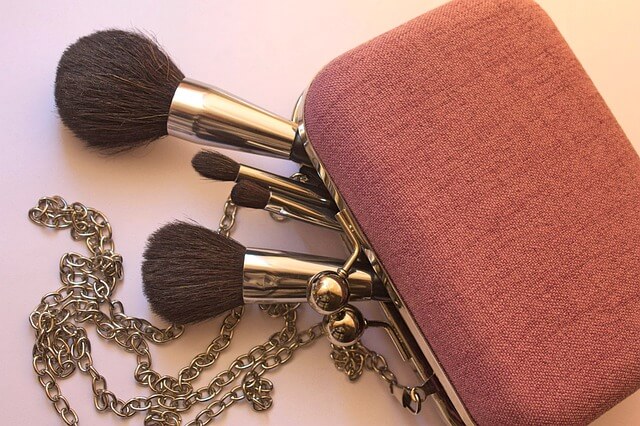 Frame handbags have a classy vintage look. They are popular among demographics looking for chic bags to carry a handful of essentials.
They often have a wide base and a slightly narrower top that resembles a trapezium. A metal frame supports their rigid shape, hence their name.
Notably, while most handbags have zippers or drawstrings, frame bags mostly have magnetic locks, kissing locks, or metal studs that you can click closed and pull open.
Top Features
They are mostly ideal for social or black-tie events.
They are typically made of leather or canvas.
They offer limited storage space as they tend to be small or midsize.
Shell Handbags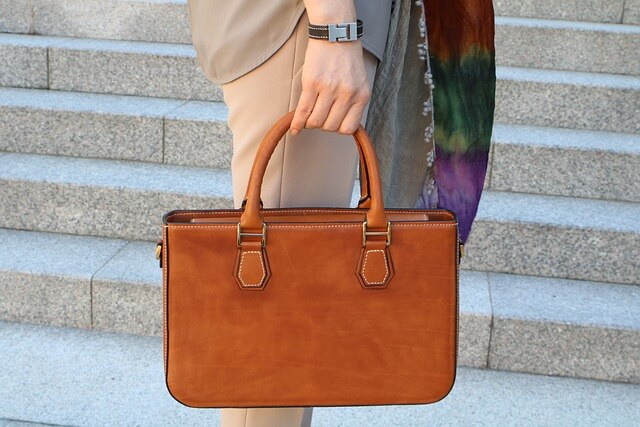 Shell handbags are highly used as everyday bags. They vary greatly in design and color, but all have two things in common:
A sturdy structure made of hard leather.
A short top handle that can be worn on the arm and a longer (detachable strap) for the shoulder.
Top Features
Curved edges that soften the appearance of the bag.
Versatility; you can choose formal or casual shell bags.
They tend to be medium to large with interior compartments that provide adequate and organized storage.
Bowling Bags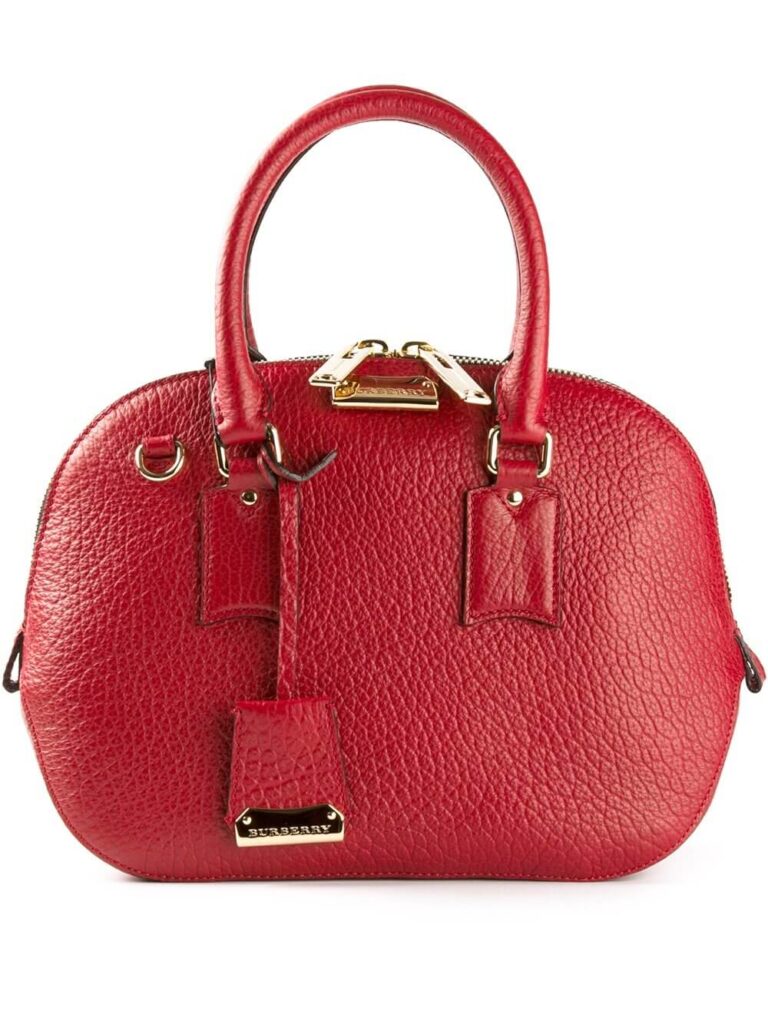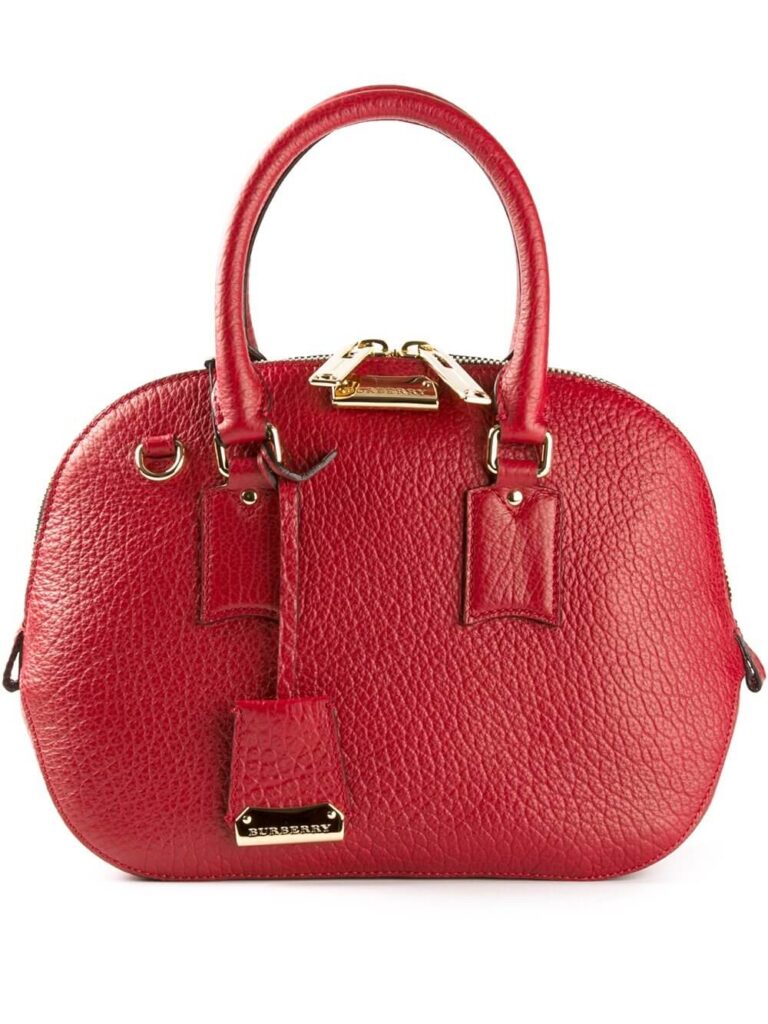 Bowling handbags are inspired by the trapezoid shape of traditional bowling bags. They have a wide base, slightly narrower top, and two short carrying handles.
Bowling handbags are generally more elegant and stylish as opposed to being sporty. The vast range of the latest designs is equally quite impressive.
Top Features
Ample storage space with compartments.
A compact shape.
Doctor Handbags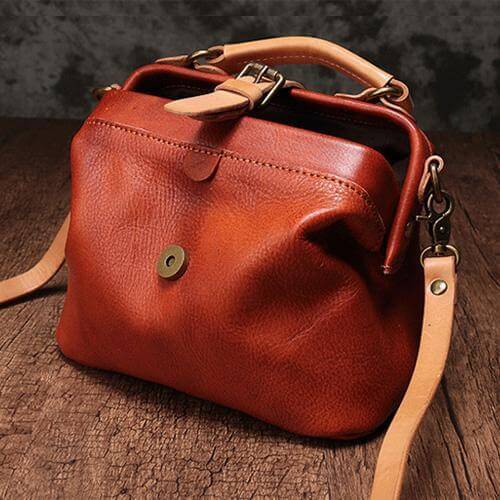 Doctor handbags borrow their design from the original doctor bags designed for physicians. The difference is that with the handbags, the design is modified to a smaller easy-to-carry size, and the bag may have a short strap as well as a shoulder strap.
Doctor handbags are usually made of leather in keeping with the original look of a doctor's bag. They also maintain a highly sought-after vintage look.
Top Features
Distinct leather finishes with quality stitching.
Unique closures like leather buckles.
Cross-body Bags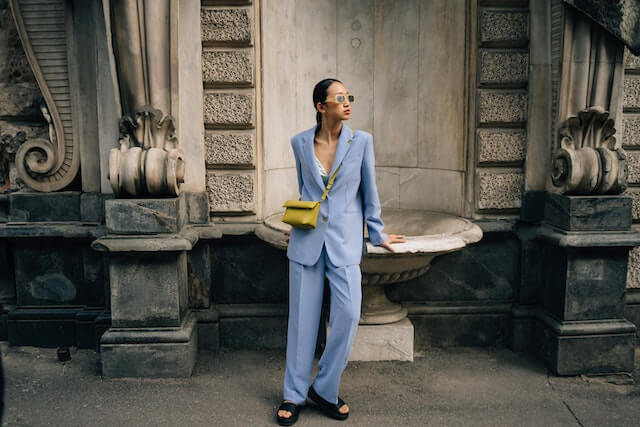 Crossbody bags have become extremely popular recently. They are a prime choice for anyone that wants a trendy convenient bag with just enough storage for day-to-day errands.
They come in a wide variety of shapes and have different embellishments. The basic design component, however, is that the bag needs to be compact.
Top Features
The long shoulder strap makes it easy to wear the bag across the body from the shoulder and get around more freely.
Adjustable straps can help make the bag more suitable for different people.
Storage is limited but more generous than what bags like clutches may offer.
Messenger Bags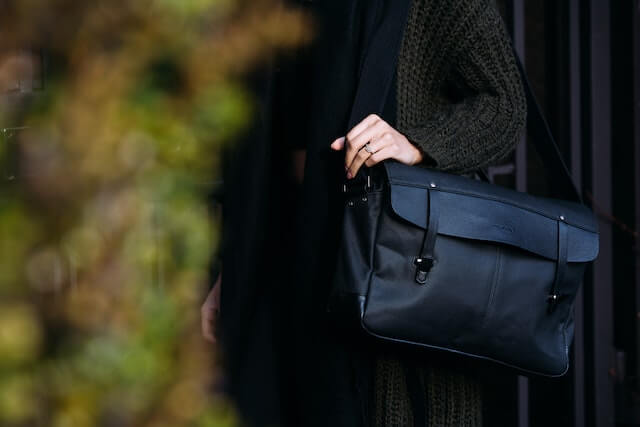 Messenger bags are unisex handbags. They are, nevertheless, slightly larger than a standard handbag. They have a rectangular shape, a long shoulder strap, and a short hand-carrying strap.
You can select traditional or more vogue messenger bag designs depending on the preferences of your target market. The traditional styles are rather plain and scholarly, while the modern trends often have decorative touches and can sometimes come in varying sizes.
Top Features
Lots of storage space to fit personal effects and work documents or books.
Multiple compartments make it easy to keep items organized.
They are often made of quality leather or canvas material and are thus durable.
Clutch Bags
Clutch bags are popular among shoppers looking for small handbags that they can use when they only need to carry very few items. Think of a phone and keys to a gala or tissues and lipstick for a night out.
The core design feature is that clutch bags need to be small enough to conveniently carry by hand or tuck under one's arm. You will, nonetheless, have a ton of sizes, shapes, and designs to choose from.
Top Features
Most have no strap or have a slinky strap that is either detachable or can be tucked into the bag.
Minimal storage space.
A broad array of material options from leather to see-through acrylic.
Flap Bags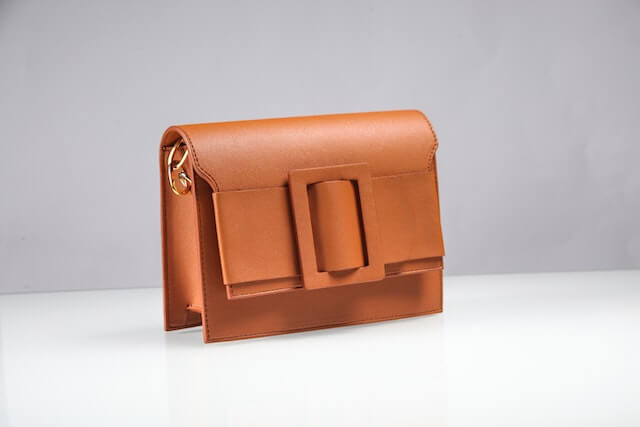 Flap bags resemble crossbody bags. The key difference is that they have a flap that you have to flip open to access the handbag's zipper.
The addition of the flap is mostly a design detail that sets these bags apart. However, the flap can also make the bag more secure by limiting easy access to the zipper.
Top Features
They offer a fair amount of space for a few personal effects.
Their stylish adjustable straps can be worn on the shoulder or across the body.
Phone Bags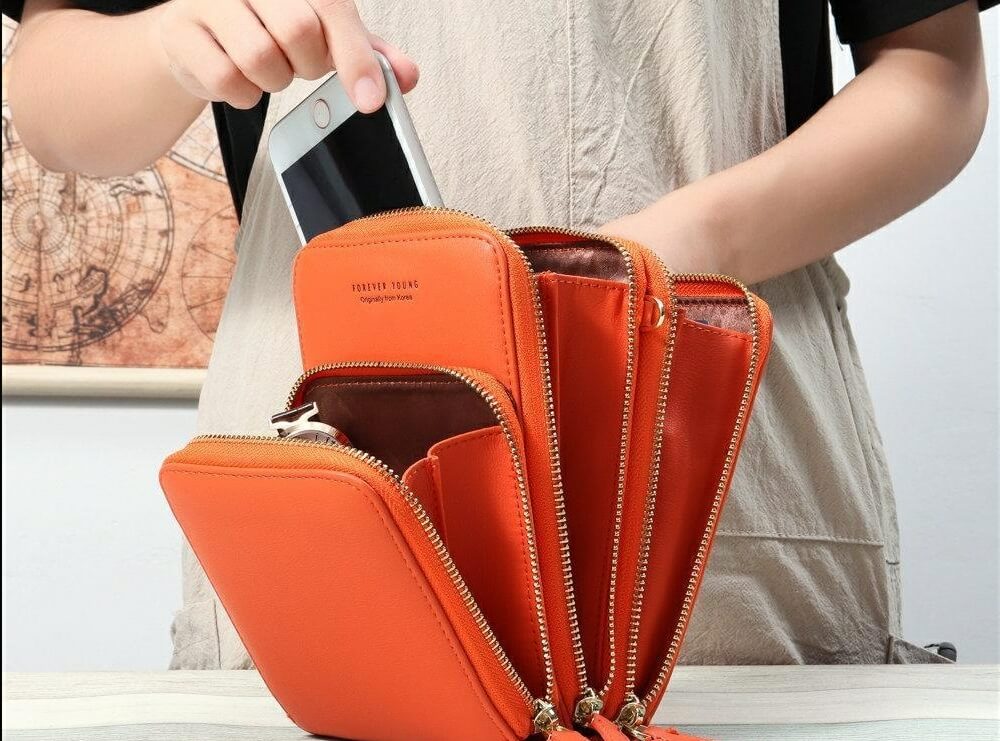 People now take their phones everywhere they go. However, it is not practical to always hold them by hand. More so for women because most clothing items are not designed with pockets.
You can solve this problem for your customers by sourcing phone bags. They are small enough to only fit a phone and perhaps a pair of earpods or a charging cable.
Top Features
Compact size for on-the-go use.
A crossbody strap for easy carrying.
Saddlebag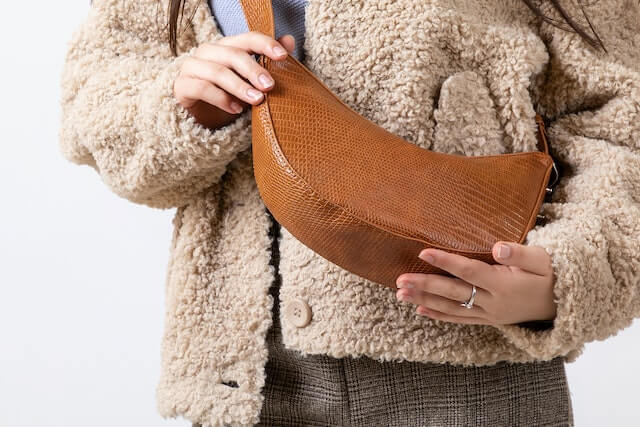 True to their names, saddlebags have a curved semi-circle shape that looks like the outline of a horse saddle. This is the key feature that differentiates them from flap bags, as all their other features are mostly similar.
Top Features
A convenient crossbody strap.
Ample room for daily essentials.
A vintage look that blends well with smart casual and casual attire.
Fanny Packs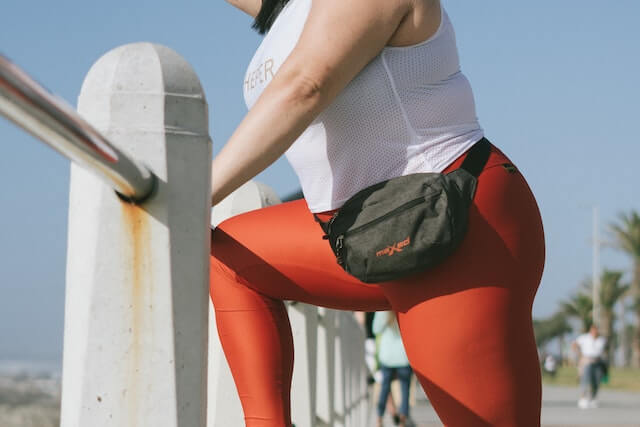 Fanny packs are also known as belt bags. They are a retro handbag style that seems to have returned to the fashion world with a bang.
These bags are worn around the waist and allow you to get around with your hands free. They were initially popular with tourists as they enjoy taking pictures unencumbered, but now people from all demographics appreciate their convenience.
Top Features
The latest designs are chic enough to appeal to a wider unisex target market.
The sizes vary and offer small to medium storage spaces.
Round Bags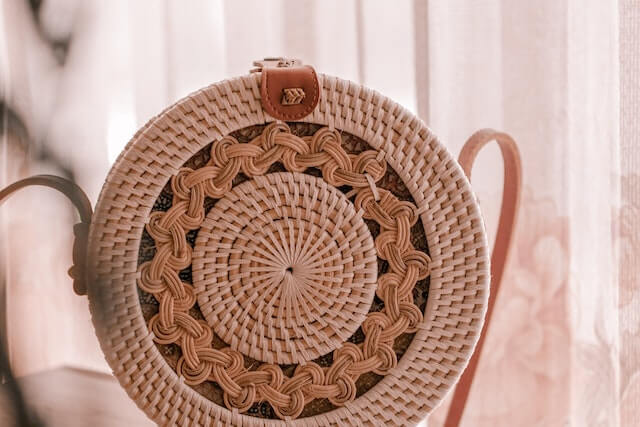 Round bags are akin to crossbody bags, except that they have a fully circular structure. They can be made of hard leather or other materials like woven bamboo that can be used to achieve and sustain the round shape.
Top Features
A convenient crossbody strap.
Ample storage with enough room for compartments.
Hobo Handbags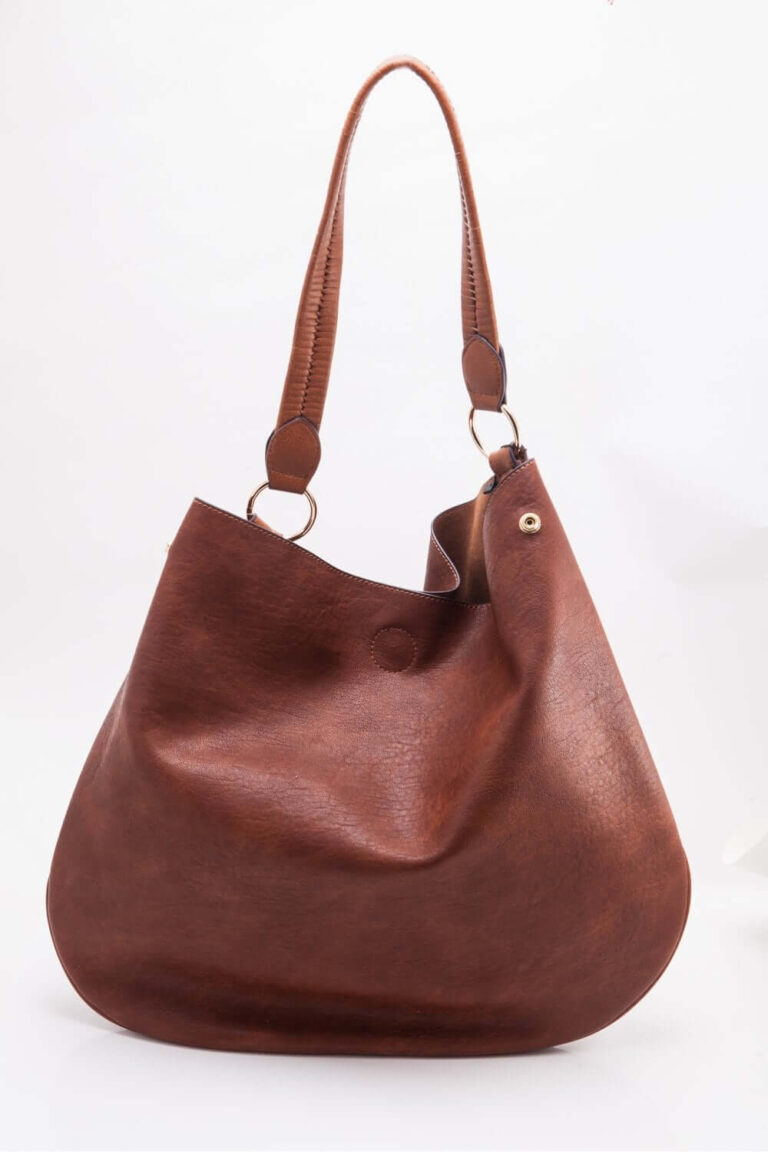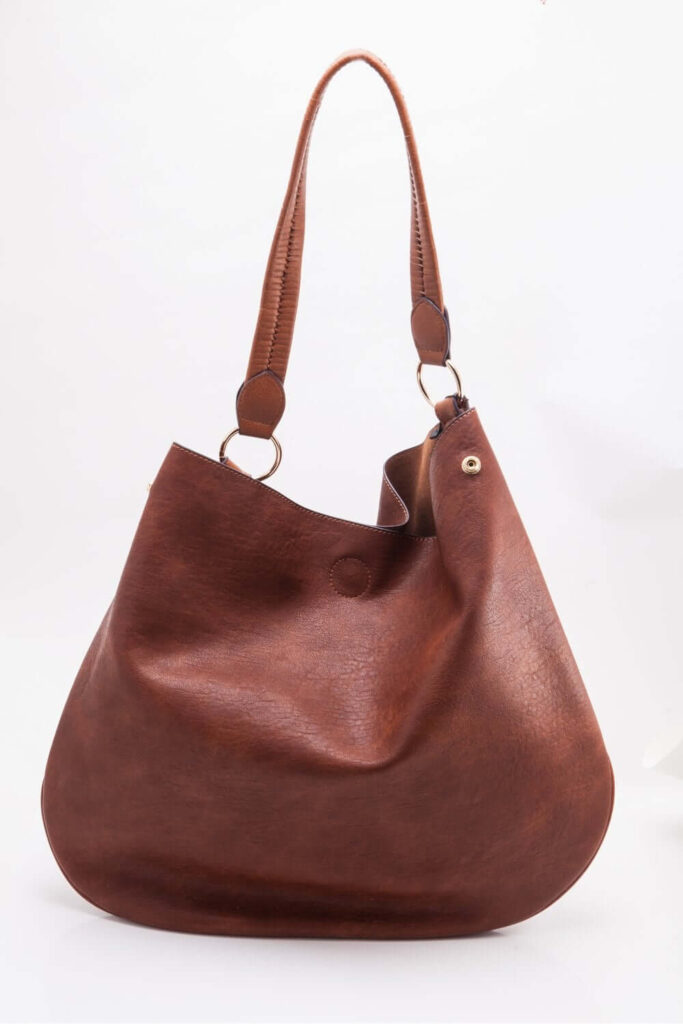 Hobo handbags are inspired by hobo fashion. This is a style where the designs of items like bags and clothing have an unsophisticated look but are still in trend.
Hobo handbags have a wide base and flexible structure and a half-moon shape. They mostly have wide shoulder straps of medium length to match the slightly larger size of this type of handbags.
Top Features
The wide straps balance the bag's weight and make it comfortable to carry.
Lots of storage space.
Leather designs pair well with both casual and formal attire.
Pouches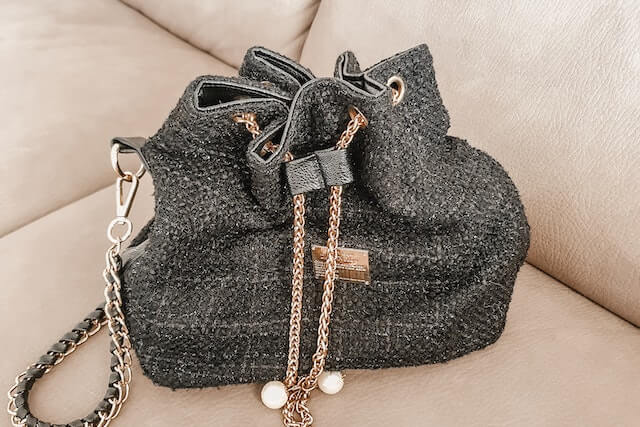 Pouches are circular-shaped handbags with drawstrings at the top for closure and carrying straps. They are a fun option that may suit a target market looking for casual and uncommon handbags.
Top Features
They are available in a broad selection of materials like leather, nylon, canvas, and more.
Embellishing touches like tassels or decorative fabric make the designs vibrant.
Baguette Handbags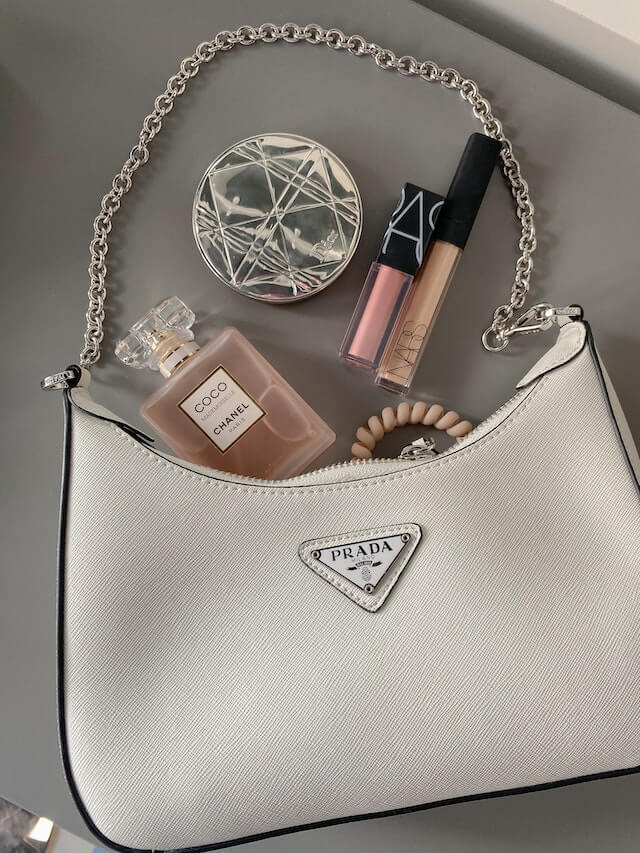 Baguette handbags have a compact size that easily fits under the arm. Their shoulder straps are also distinctly short such that the bag rests just near the elbow.
Top Features
The small size and short shoulder strap offer a good alternative to people that find clutch handbags tiring.
They are convenient, albeit with limited storage.
Fold-Over Handbags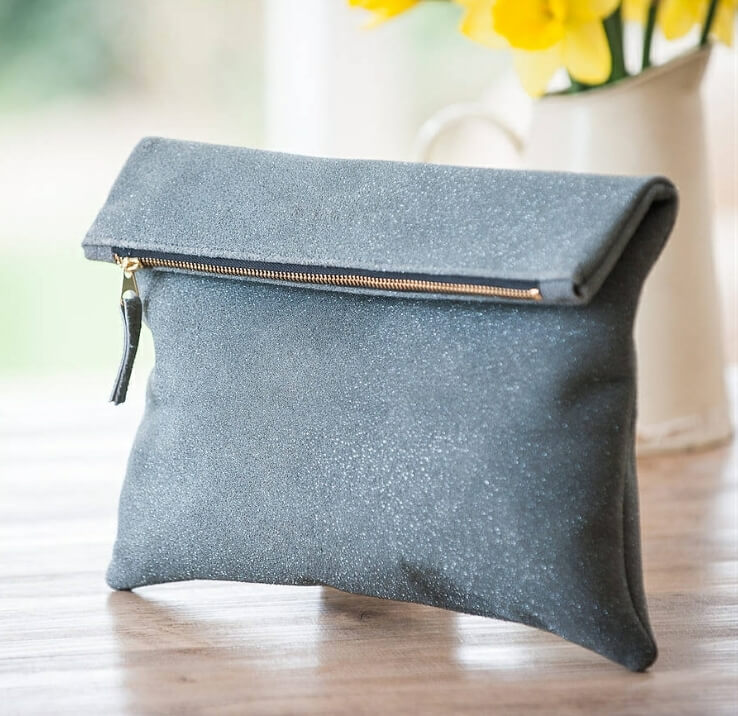 Foldover handbags are made in different styles. Their key feature, however, is that the bag's top section can usually be folded over the lower section if the bag is only partially full.
Alternatively, you can also choose not to fold the bag if you need to use its full capacity.
Top Features
The storage space is expandable.
Some folding bags can be folded into clutch bags, offering even more functionality.
Wristlet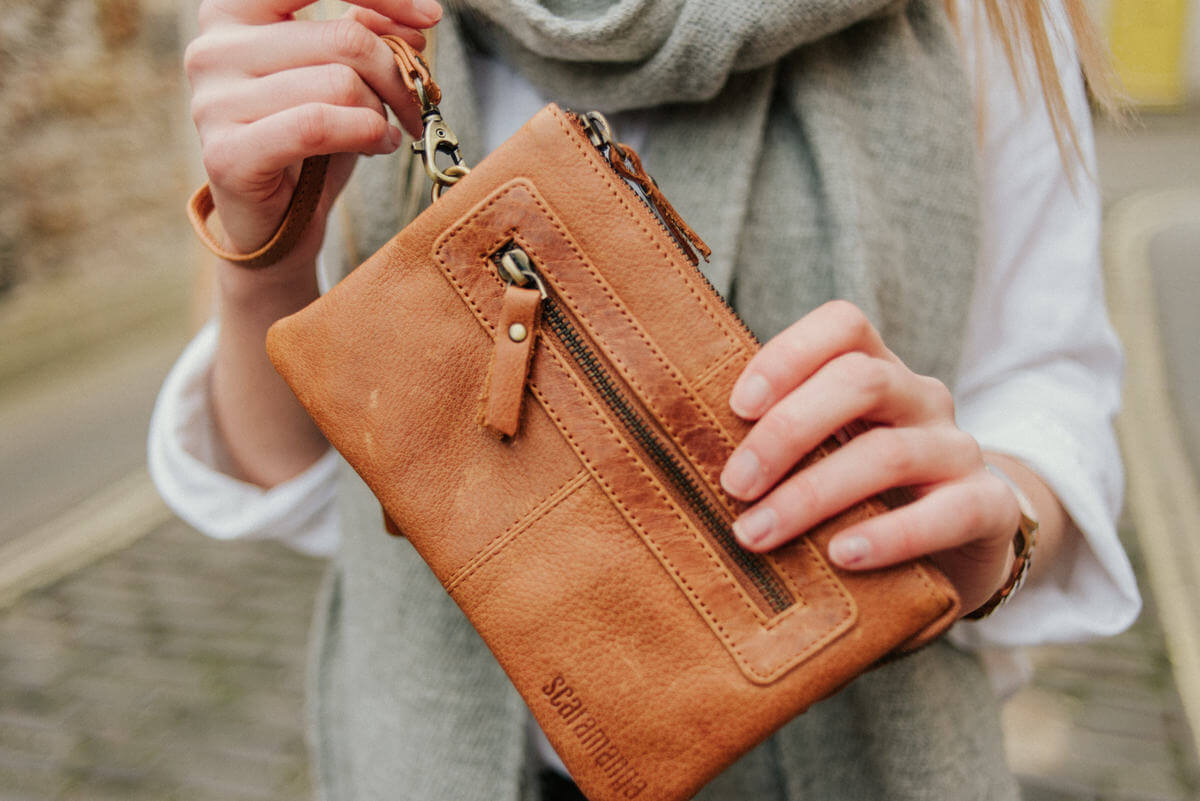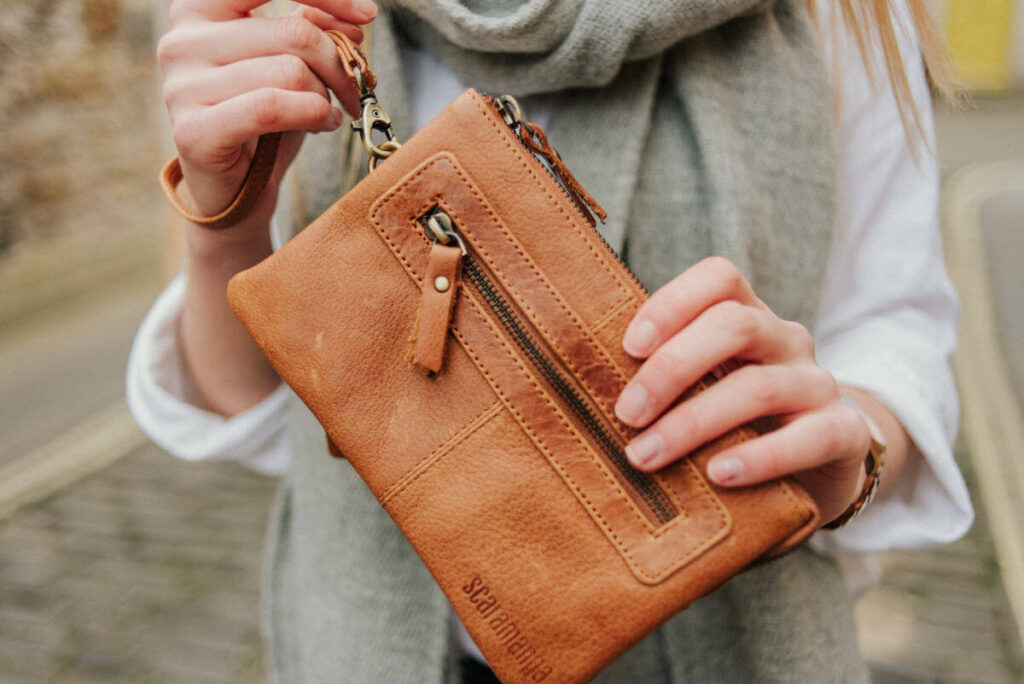 Wristlet handbags are small bags with a handle that you can wear on your wrist. They can be a substitute for phone bags or clutches because they are just as compact and elegant.
Top Features
The wrist strap makes these bags easier to carry around for longer than clutches.
Box Handbags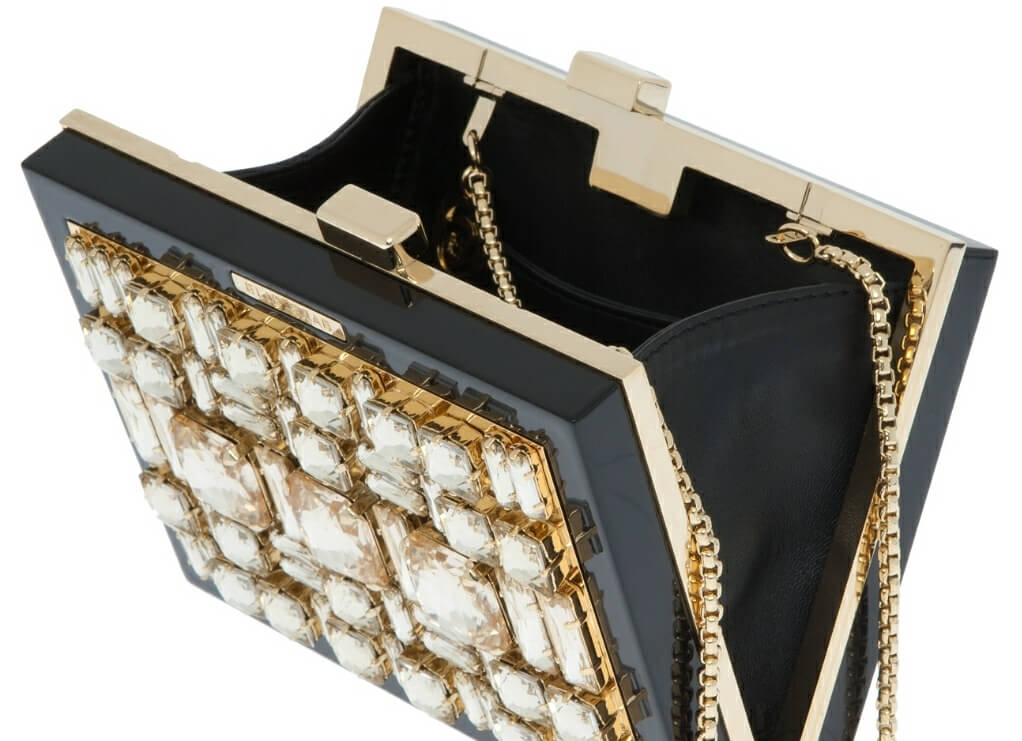 Box handbags are indeed shaped like square boxes. They make for quite a charming fashion statement, given their distinct shape and decorative details. See-through box bag designs with glitter or artwork are, for instance, a rather hot trend at the moment.
Top Features
They have unique eye-catching closures.
The rigid box shape is stable and stylish but is only ideal for limited storage.
Top-handle Bags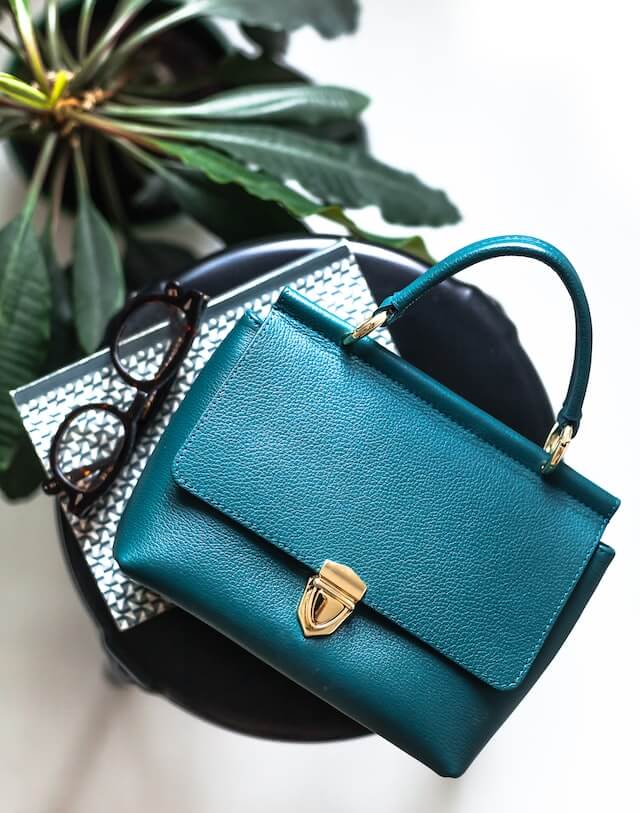 Top-handle bags are a timeless classic in the world of handbags. They exude class and elegance but can also be styled in a way that's fun and casual. Legendary figures like the late Queen of England, for example, had one for almost every occasion.
These bags have a trapezoid shape and a briefcase-like top handle. Most of them now also come with a detachable shoulder strap.
Top Features
The design is very versatile.
They are available in small and large sizes.
The front flap adds a touch of class and provides extra privacy as the bag contents are not directly exposed.
Accordion Bags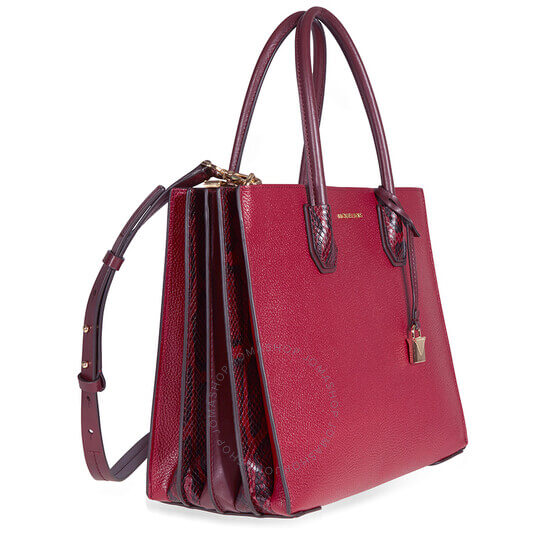 The accordion instrument has to be stretched to produce sound. The accordion handbag style is based on this concept.
The design of an accordion bag seems just like that of most bags. The difference is that it has folds tucked into its sides. This allows you to use the bag as is or unfold the folds along the edges when you need extra space.
Top Features
The adjustable space provisions increase the functionality of the bag.
The accordion feature is versatile and can be applied in different handbag designs.
Satchel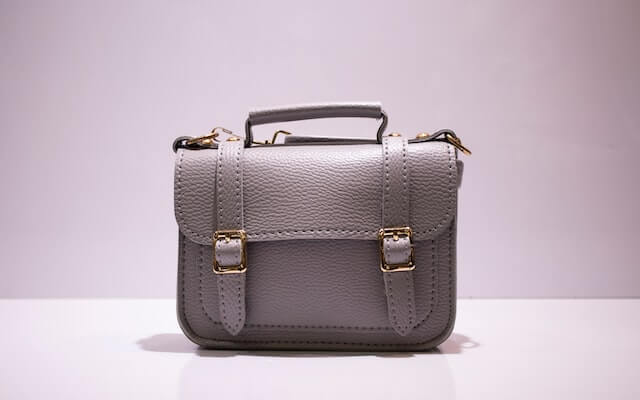 Satchels are traditionally associated with professionals. However, designers have since put a creative twist on them while still honoring the design idea of a satchel.
Satchel handbags have a rectangular shape, fairly rigid form, the typical buckle closures on the flap, and a crossbody strap. The inside comprises multiple storage compartments with zippers.
Top Features
The modern satchel handbag interpretations are smaller than traditional satchels- for easy everyday use.
They are mostly made of quality leather and are thus durable and stylish for eons.
Camera Bag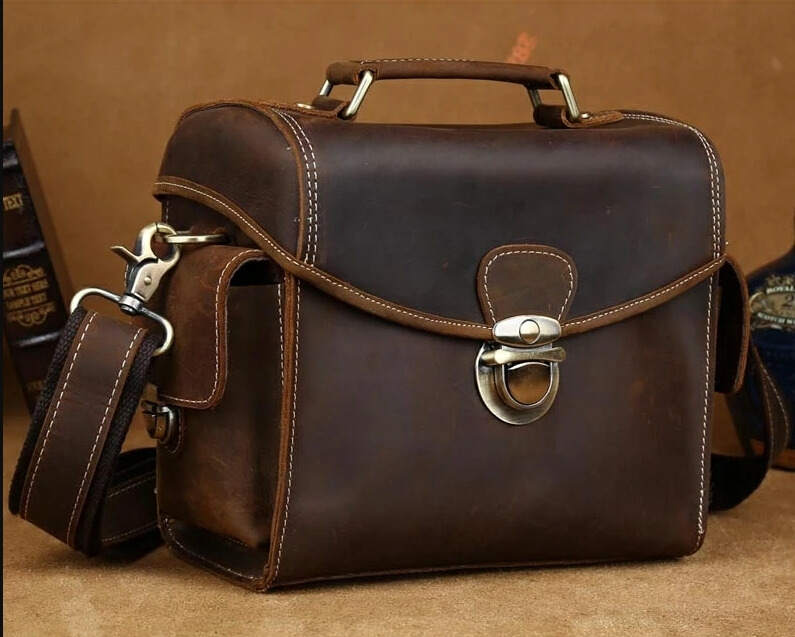 Camera bags are a stylish spin-off of the bags used to store or carry cameras. They have a fairly sturdy structure with multiple storage compartments.
Some camera bag designs are sporty and are suitable for adventure while others, especially those made of leather, are more adaptable. They all have a crossbody strap but a few designs also spot a short top handle.
Top Features
The design features multiple storage pockets inside and along the sides of the bag.
Camera bags are resilient against wear and tear and may have padded interiors.
FAQs about Handbag Styles
How Do I Choose the Right Handbag Styles?
Aim for handbags styles that:
Match the style preferences of your target market.
Offer adequate storage.
Provide the right functionality for your customers e.g. professionals need storage while youth may prioritize fashion.
Offer comfort; they should not be too heavy or have uncomfortable accessories.
Offer durable use.
Which Are the Most Versatile Handbag Colors?
Fairly neutral colors like black, brown, and navy. Bold colors like burgundy have also become quite popular among people that enjoy a pop of color.
That said, demographics differ. Shoppers in warmer climates, for instance, may not favor heat-absorbing colors like black. It is thus advisable to study your market and source handbags colors that suit their needs.
What Types of Bags Are in Style?
Most of the handbag styles on this list are in style. Perhaps we may award an honorable mention to messenger bags, satchels, box bags, doctor bags, cross-body bags, and fanny packs.
However, the handbag style seems to only be half the battle. The material, design execution, and overall beauty of a handbag matter much too. So, finding an outstanding handbag manufacturer that produces quality bags is essential.
How Do I Choose a Good Handbag Manufacturer?
Prioritize:
Production quality – look out for manufacturers that use top-tier materials and have great stitchwork.
Production capability – how many bags can they produce? What are their turnaround times? What type of services can they provide? Which handbags designs can they execute?
Price vs value – aim for a manufacturer that can offer you fair wholesale prices without compromising handbag quality.
To Sum It Up
Handbags are, in many ways, an everyday necessity for most people. Sourcing the right styles to offer them at the right prices could, therefore, have you laughing all the way to profitability.
Now that you know what handbag styles to look out for, you are probably pondering how to source them. Do not fret. We can source the handbags you need, on time and within your budget. Do you prefer a product branding approach? We can handle that too.
Send us your sourcing requirements anytime, request a free quote, and we will work to get your handbags to you in no time.