Huaqiangbei Electronics Market is one of the most renowned electronics trading hubs in the world. Located in the bustling Futian district of Shenzhen, China, this market is a paradise for tech enthusiasts and sellers looking to source electronic products.
Covering more than 200,000 square meters, it comprises numerous submarkets and attracts buyers from across the globe due to its wide variety of products and competitive pricing.
As a seller, you might be wondering how to navigate this enormous market and make the most of your trip.
In this article, we will provide you with essential information on the intricacies of the Huaqiangbei Electronics Market, ensuring that you have an efficient and successful sourcing experience.
From understanding the market dynamics to trading practices and quality control, we've got you covered.
Key Takeaways
Huaqiangbei is a massive electronics trading hub with a wide range of products.
The article will provide insights and guidance for navigating the market.
Buyers should be aware of market dynamics, trading practices, and quality control issues.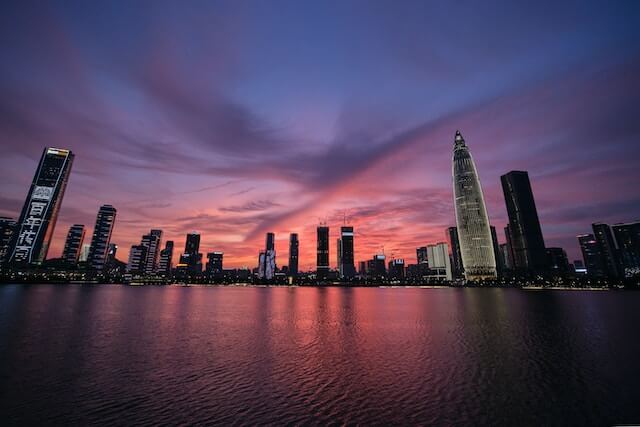 Overview of Huaqiangbei Electronics Market
If you're searching for a vibrant hub for purchasing electronics, look no further than the Huaqiangbei Electronics Market in Shenzhen.
This world-famous market offers various electronic products and components to cater to all your needs. Let's start with a brief history and layout overview of this incredible marketplace.
Huaqiangbei began as a small-scale electronics center back in the 1980s but rapidly evolved into an international electronics market powerhouse.
Today, it's one of the largest markets of its kind in China and the world, with a vast product offering ranging from consumer electronics like mobile phones, computers, and tablets to electronic components and spare parts.
Navigating the Huaqiangbei Electronics Market may seem daunting at first, but once you understand its layout, it's easier to explore.
This bustling market is organized into a cluster of more than 11 complex electronic markets, each specializing in a unique category.
Notable market divisions include SEG Plaza, Mingtong Digital City, Yuanwang Digital Mall, and Sangda Electronic Market, among others (more on this in the following section).
Huaqiangbei has earned a global reputation for its endless variety, competitive prices, and cutting-edge technology. Their products are not only popular domestically but are also exported to countries like India, Africa, and the Middle East.
In fact, it's not uncommon for 3 to 5 new models of mobile phones to be launched here every single day.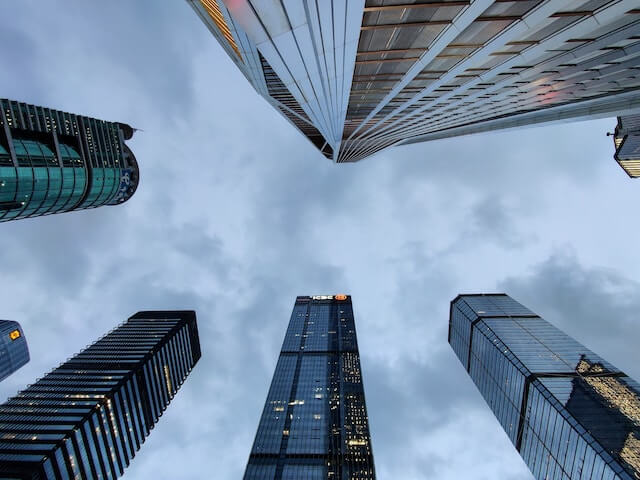 In summary, Huaqiangbei Electronics Market is a must-visit hub for anyone interested in purchasing electronic products, components, or accessories.
With a comprehensive understanding of its history, layout, and reputation in the global electronics industry, you'll be well-prepared for a successful shopping experience.
Top 11 Huaqiangbei Electronics Markets
1. SEG Electronics Mall
The SEG Electronics Mall is situated at No. 1002, North Huaqiang Road, Futian District and accommodates over 3,000 shops offering a diverse range of products, including computers, security products, audio-visual equipment, and electronic components.
Renowned international and domestic enterprises such as COMPAQ, IBM, ACER, EPSON, NEC, Kingsound, PHILIPS, and Lenovo have established their shops within this mall.
Opening from 9:30 am to 6:30 pm daily, the mall can be conveniently accessed by taking metro line 7 to Huaqiangbei (exit D1) or metro line 1 to Huaqiang Road (exit A), or by using various bus routes.
2. Mingtong Digital City
Mingtong Digital Mall, one of the world's largest electronic markets, opened its doors on September 1, 2005. It is situated at 23 Huafa N Rd, Hua Qiang Bei, Futian District, China.
With a sprawling operating area of 70,000 square meters and a workforce of over 60,000 employees, the mall offers a diverse range of creative and unique phones.
It's been serving customers across China and extending its reach to regions in Africa, Asia, the Middle East, the Near East, South America, North America, Oceania, and Europe. The market's popularity is evident with an average customer rate of around 200,000.
3. Yuanwang Digital Mall
Yuanwang Digital Mall is one of the largest electronic markets in Shenzhen. It's the leading one-stop digital products and cell phone marketplace in China, with its products reaching over 50 countries and regions.
Around 90 percent of Chinese brand cell phones pass through this market, attracting about 60 percent of bulk mobile phone buyers.
It is located at No.1002 Huaqiang North Road, Futian District, Shenzhen, Guangzhou, China, and remains open from 9 am to 6 pm throughout the week.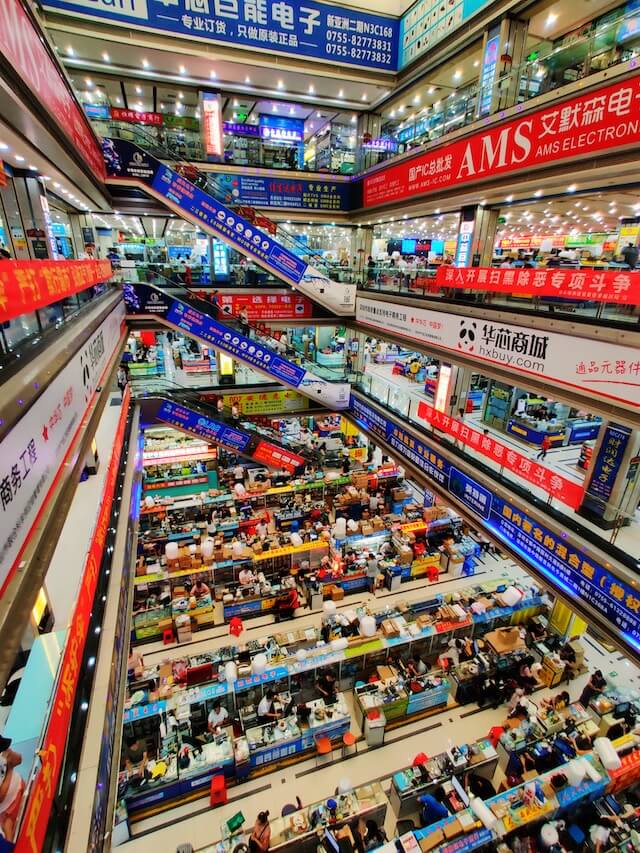 4. Shenzhen International Electronics City
Established in 2005, Shenzhen International Electronic City is located at Huaqiang North Road, Futian District, Shenzhen and covers an area of over 4,000 square meters.
With a workforce of over 300 people, this Chinese electronic market offers a wide range of household and communication appliances.
It consists of two layers, where the first layer showcases wireless intercoms, branded mobile phones, communication tools, security equipment, consumables, and more.
The second layer houses office equipment, connectors, cables, home appliances, electronic devices, repair services, cameras, audio equipment, gaming consoles, and other small electronic devices.
5. Pacific Security Professional Market
The Pacific Security Professional Market was launched in March 2003 with an operating area of approximately 7000 square meters. It stands as an impressive investment of over 7 million Yuan with an influx of over 3,200 customers per day.
You'll find a diverse selection of communication products, including anti-theft and fire devices, wireless communication tools, fire protection systems, explosion control systems, traffic safety solutions, GPS devices, parking management systems, and intelligent building technologies.
6. Huaqiang Electronic World
Huaqiang Electronic World, also known as HQ-Mart, is situated at Huaqiang North Road, and is the second-largest electronics market in Shenzhen.
It's a destination where you can explore a wide range of electronic components and second-hand electronic items. You'll also discover various items, including LED lights and used computer peripherals.
Plan your visit to this vibrant market and delve into the world of electronic possibilities.
7. Feiyang Times Mansion
Specializing in second-hand mobile phones, the Feiyang Times Mansion is a treasure trove for those seeking a bargain on older models or used devices.
It is Asia's largest wholesale market for this niche. So, if you're interested in sourcing a wide variety of affordable second-hand digital products from China, consider visiting Feiyang Times Mansion. It's an ideal destination for wholesalers and distributors.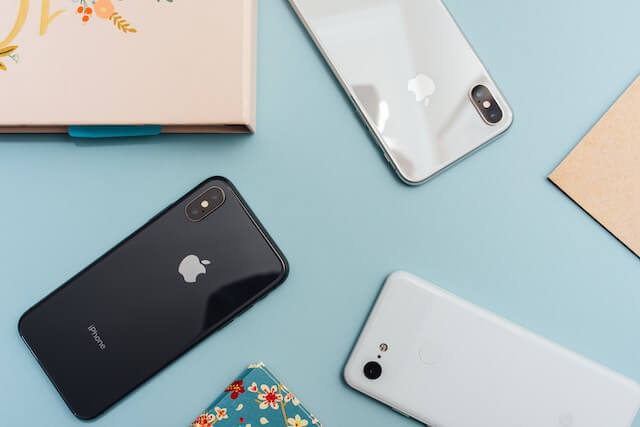 8. Sangda Electronic Market
At Sangda Electronic Market, you'll discover a wide range of products focused on brand mobile phones and their supporting accessories. They offer an extensive selection that covers nearly all renowned mobile phone brands.
You'll find netbooks and computer parts on the first floor, while the second and third floors are dedicated to mobile phone after-sales service and wholesale/retail of netbooks.
9. Pangyuan Communication Accessories City
In Pangyuan Communication Accessories City, you'll encounter the largest and only trading base for mobile phone accessories in China. It has an extensive range of products, from mobile phones and ICs to LCDs and other internal and external devices.
This bustling market offers a complete selection, including CPUs, mobile phone screws, and various accessories. You'll benefit from professional merchants providing product services and support.
Whether you're searching for specific mobile phone components or comprehensive accessories, Pangyuan Communication Accessories City is your go-to destination for all your mobile phone needs.
10. Tong Tian Di Telecommunication Market
Tong Tian Di Telecommunication Market is a renowned hub for spare parts and mobile phone repairing products. This tech market serves the needs of China and a significant portion of the global demand for mobile phone repair supplies.
You'll find everything you need to build your own iPhone, including affordable iPhones, iPhone screens, counterfeit iPhones, batteries, and mobile phone packages.
You can visit Tong Tian Di Telecommunication Market at Shennan Middle Road, Huaqiang North, Shenzhen Guangdong, between 9 AM and 6 PM.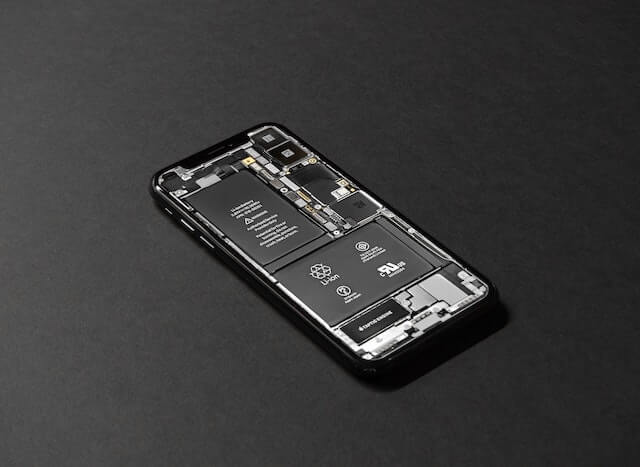 11. Electronic Science and Technology Mansion
Last but not least, the Electronic Science and Technology Mansion is well-known for electronic components and testing equipment.
Located at Middle Shennan Road, Huaqiangbei, Futian District, China, this market offers a wide range of consumer electronics, including USBs, memory cards, hands-free devices, and more.
Whether you're running a small shop or engaged in a large-scale wholesale business, this market is ideal for meeting your electronic needs.
With its extensive variety of consumer electronics, you'll find the perfect products to cater to your customers or expand your inventory.
How to Reach the Huaqiangbei Electronics Market
To get to Huaqiangbei electronics market, you can utilize popular maps apps widely used in China, such as Baidu Maps, Gaode Maps, or Tencent Maps. Here's a general guide on using these apps: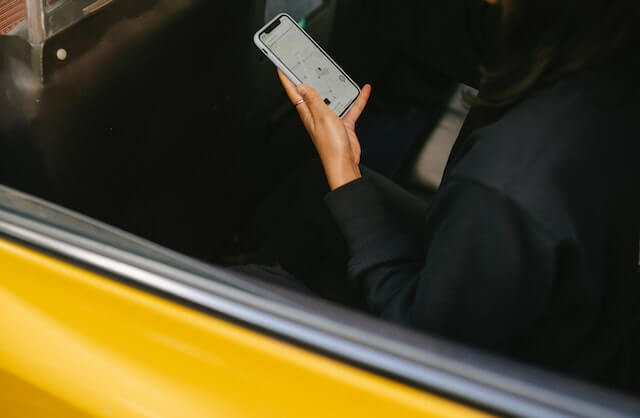 Install the maps app: Download and install Baidu Maps, Gaode Maps, or Tencent Maps on your smartphone. These apps are available for both iOS and Android.
Launch the app: Open the maps app once it's installed on your device.
Search for Huaqiangbei: Enter "Huaqiangbei" as your destination in the search bar of the maps app.
Select the appropriate result: Look for the search result that corresponds to Huaqiangbei electronics market or a nearby landmark.
Choose your transportation mode: Select your preferred mode of transportation, such as walking, public transportation, or driving.
Follow the directions: The maps app will provide you with turn-by-turn directions to Huaqiangbei. It may suggest the closest metro station or bus stops if you're using public transportation.
Navigate to the destination: Follow the directions provided by the app, which will guide you to Huaqiangbei electronics market.
Remember, these apps are in Chinese, so it may be helpful to have basic knowledge of Chinese characters or seek assistance from a local or bilingual friend if needed.
Additionally, it's advisable to have an active internet connection while using the maps app for real-time navigation.
Huaqiangbei Electronics Market Dynamics and Trading Practices
This section will shed some light on Huaqiangbei Electronics Market dynamics and price negotiations. We have also shared a bit of some effective communication tips when sourcing from Huaqiangbei.
Trading Practices and Negotiation Culture
In Huaqiangbei, bargaining is the norm. As a seller, you need to be prepared for price negotiations.
Most vendors expect buyers to negotiate, so don't hesitate to ask for a discount. Keep in mind that prices tend to be lower if you're purchasing in bulk or dealing with wholesale transactions.
Relationships with suppliers are crucial. Make an effort to maintain a good rapport with them, as this can lead to more favorable pricing and access to better-quality products.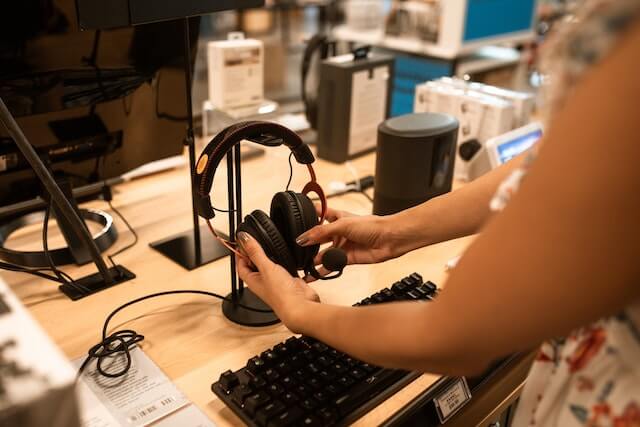 Buying in bulk is one of the best ways to get the most competitive prices. Wholesale transactions make up a substantial portion of the business in Huaqiangbei, leading to better deals for buyers.
When negotiating on price, know the average market rate, and start with a lower offer than what you're willing to pay. While being polite, assert your stance on pricing and give reasons to justify your offer.
Effective Communication Tips
To ensure a smooth buying experience, follow these friendly communication tips with Chinese suppliers:
1. Be clear and concise.
Clearly state your needs and expectations to avoid misunderstandings. Suppliers appreciate buyers who are specific about their requirements.
2. Use simple language.
While English is spoken by many suppliers, it's important to use simple, easy-to-understand phrases to minimize language barriers.
3. Show genuine interest.
Ask questions about their products and the production process. This not only helps you better understand their offerings but shows that you're an engaged buyer.
4. Be patient and adaptable.
Huaqiangbei is a bustling market area, and suppliers often juggle multiple tasks at once. Be patient and flexible with your communication to help build trust and strong business relationships.
By understanding the dynamics and trading practices of the Huaqiangbei Electronics Market, you can build more productive partnerships with suppliers, secure better prices, and provide your clients with high-quality electronics.
Quality Control and Warranty Issues
As a seller, you should pay close attention to quality control when sourcing from the Huaqiangbei Electronics Market. It's crucial to ensure that the products you purchase will meet your customers' expectations and maintain a positive reputation for your business.
When it comes to quality inspection services, there are sourcing companies in Huaqiangbei that can help you assess product quality before shipping.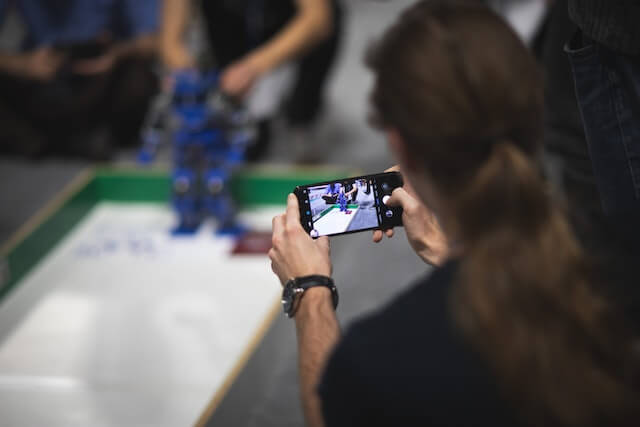 These services may include visual inspection, performance tests, and verifying certification labels. Make sure to work with reliable inspection companies to safeguard your interests.
It's also essential to check the certifications and buyer protection policies when purchasing from Huaqiangbei electronics market.
Many suppliers adhere to international standards like CE, FCC, and RoHS, which can help you avoid low-quality or non-compliant products.
Be attentive to these certifications and communicate with suppliers for more information about their quality assurance measures.
If you encounter warranty issues with products sourced from Huaqiangbei, here are some steps you should follow:
Contact the supplier immediately and provide a detailed description of the problem, along with any relevant photos or videos.
Keep your receipts and purchase records as proof in case of disputes.
Discuss solutions, such as repairing the item, providing replacement parts, or offering a refund.
If your supplier is unresponsive or uncooperative, consider using dispute resolution services, such as those available through e-commerce platforms like Alibaba or AliExpress.
As a last resort, you may also escalate to legal action, but it's best to exhaust all other options first.
Remember, adopting a friendly tone when communicating with suppliers can help resolve warranty issues more effectively.
Keep in mind that maintaining good relationships with your suppliers is essential in achieving successful long-term business partnerships.
Tips for Sourcing from Huaqiangbei Electronics Market
When on the lookout for suppliers at the Huaqiangbei Electronics Market, it's essential to know a few tips and tricks to ensure you have a valuable and successful sourcing experience:
1. Do Your Research.
Get to know the market and the different consumer electronics products, such as iPhones, iPads, and other mobile devices, before visiting Huaqiangbei.
Spend some time researching online or speaking to fellow businessmen and suppliers in your industry.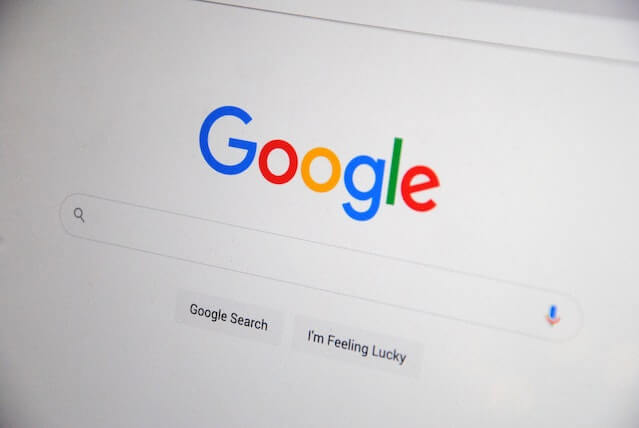 2. Bring a Translator or a Translation Machine.
Due to the variety of suppliers and manufacturers, some may not speak English fluently. Bringing a translator or a translation machine can save you time and ensure clearer communication with suppliers.
3. Compare Prices and Suppliers.
Don't be tempted to finalize a deal with the first store you visit. Instead, take your time to explore the market and different suppliers to make a wiser decision and negotiate the best deals for bulk purchases.
4. Test Products before Purchasing.
Whether you're sourcing iPhones, iPads, or other consumer electronics items, test the products before committing to a bulk purchase. Testing guarantees quality and prevents any issues or returns later on.
5. Use Digital Payment Methods.
As an added safety measure, opt for Alipay or WeChat Pay when making transactions, which are secure and commonly used payment methods in China.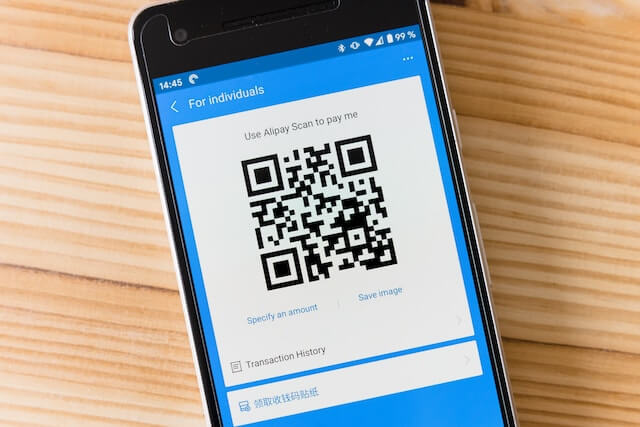 6. Build Relationships with Suppliers.
Establishing a friendly relationship with suppliers can lead to better deals, better communication, and the opportunity to find more products to expand your business.
Keep these tips in mind when sourcing from the Huaqiangbei Electronics Market, and you're well on your way to establishing profitable relationships with suppliers and finding the best deals on consumer electronics products.
FAQs about Huaqiangbei Electronics Market
What Are the Business Hours of the Huaqiangbei Electronics Market?
The Huaqiangbei Electronics Market typically operates from morning till evening.
To make the most of your visit, it is recommended to arrive early in the morning, as many sellers tend to close their shops by the late afternoon or early evening.
Keep in mind that hours may vary depending on the specific market or vendor, so plan accordingly to avoid disappointment.
Navigating the Huaqiangbei Electronics Market can be daunting due to its size and complexity. To ensure an efficient and enjoyable experience, consider using a map or a reliable navigation app as a guide.
Additionally, it is advisable to wear comfortable shoes, bring a bag for your purchases, and be prepared to bargain with the sellers for the best deals.
What Are the Top Products to Sell from Huaqiangbei?
The Huaqiangbei Electronics Market offers a wide range of products, making it an ideal location for sourcing electronic items.
Some popular products to sell from Huaqiangbei include electric scooters, smartwatches, drones, cameras, and gaming consoles.
However, keep in mind that the market caters to various needs, so explore different areas to discover items that best suit your niche.
How Can I Prevent Scams When Sourcing from Huaqiangbei Electronics Market?
To protect yourself from scams, it's essential to thoroughly research the products you're interested in and be knowledgeable about the prices in the market.
Additionally, bargaining is a must – never accept the first offer from a seller. Using Chinese payment tools like Alipay or WeChat Pay can also provide an added layer of security during transactions.
How to Find Reliable Suppliers in Huaqiangbei?
Finding reliable suppliers in the Huaqiangbei Electronics Market can be challenging due to its vast size and numerous vendors.
Start by asking for recommendations from fellow business owners or friends with experience sourcing from Huaqiangbei.
Additionally, explore various markets within the Huaqiangbei market cluster to compare products, prices, and vendors. Don't hesitate to ask for documentation and certifications, if applicable, to ensure the legitimacy of the supplier and their products.
Huaqiangbei Electronics Market: A Recap
The Huaqiangbei Electronics Market is a world-renowned wholesale market for electronics, located in Shenzhen. Spanning over 200,000 square meters and with more than 11 complex electronics markets, it's the largest electronic products wholesale market in China.
Make sure to conduct thorough research before embarking on a journey to this vast trading destination. As a seller, planning your visit and leveraging the countless opportunities available in the market is essential.
Remember, the stores are usually no more than a meter wide, making space incredibly limited, so be prepared for a unique shopping experience.
When sourcing from Huaqiangbei, prioritize product quality, effective communication, and due diligence. With a wide variety of electronics available, it's crucial to take the time to find reliable suppliers who can provide high-quality products for your business.
Don't hesitate to ask questions, negotiate, and establish strong relationships with your suppliers.
Ready to take the plunge and source electronics from China? We're here to help! Our team at NicheSources is eager to assist you in finding the best suppliers and electronic products to fit your needs.
Don't hesitate to request a free quote from us and tap into the immense potential of the Huaqiangbei Electronics Market. Happy sourcing!