If you have ever considered buying or selling unique, handmade, or vintage items online, you've likely come across Etsy.
As a popular online marketplace, many people wonder about the safety of using Etsy for their transactions. The good news is that Etsy has various safety measures in place for both buyers and sellers, making it a reliable platform to use.
There are both pros and cons to using Etsy as an e-commerce platform. While it offers a wide selection of products and an easy-to-use interface, it's essential to know how to choose reliable sellers and quality products to ensure a positive experience.
In this article, we'll delve into the safety aspects of using Etsy for your online shopping and selling needs.
Key Takeaways
Etsy is a popular and generally safe online marketplace for buying and selling unique items.
Safety measures for buyers and sellers are in place, such as secure payment methods and dispute resolution processes.
Proper research and awareness of potential scams are crucial for ensuring that you choose reliable sellers and quality products on Etsy.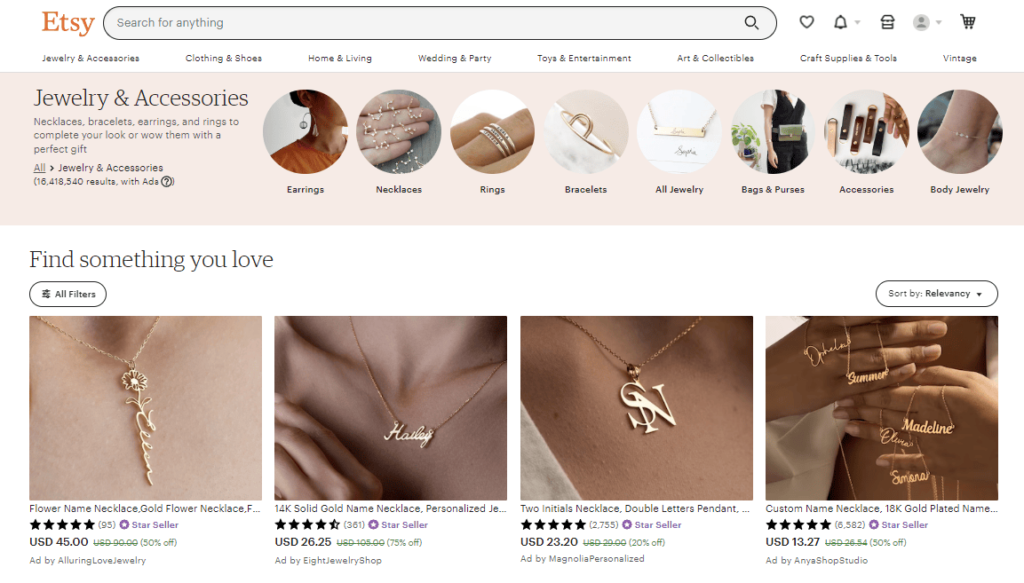 Is Etsy Legit?
Etsy is a popular online marketplace where you can find unique handmade, vintage, and digital items. In 2023, it continues to be a go-to platform for many creative entrepreneurs and shoppers alike.
So, is Etsy legit? In short, yes, Etsy is a legitimate and safe place to buy and sell products.
Since its inception in 2005, Etsy has grown to host millions of active sellers and buyers. The platform has implemented various security measures to protect users, such as secure payment processing and seller verification.
Additionally, Etsy has guidelines and policies in place to ensure shop owners adhere to ethical and legal standards, promoting a safe and trustworthy environment for all parties involved.
While shopping on Etsy, you must do your due diligence as a buyer. Before making a purchase, read the shop's reviews and familiarize yourself with their policies regarding refunds, exchanges, and shipping methods.
Keep in mind that although Etsy has a robust system to maintain legitimacy and safety, you're ultimately buying from individual sellers rather than a large company.
In conclusion, Etsy is generally considered a safe and reliable platform for buyers and sellers. By conducting proper research, understanding shop policies, and utilizing Etsy's security features, you can confidently enjoy a secure shopping experience on the platform.
Pros and Cons of Etsy as an E-Commerce Platform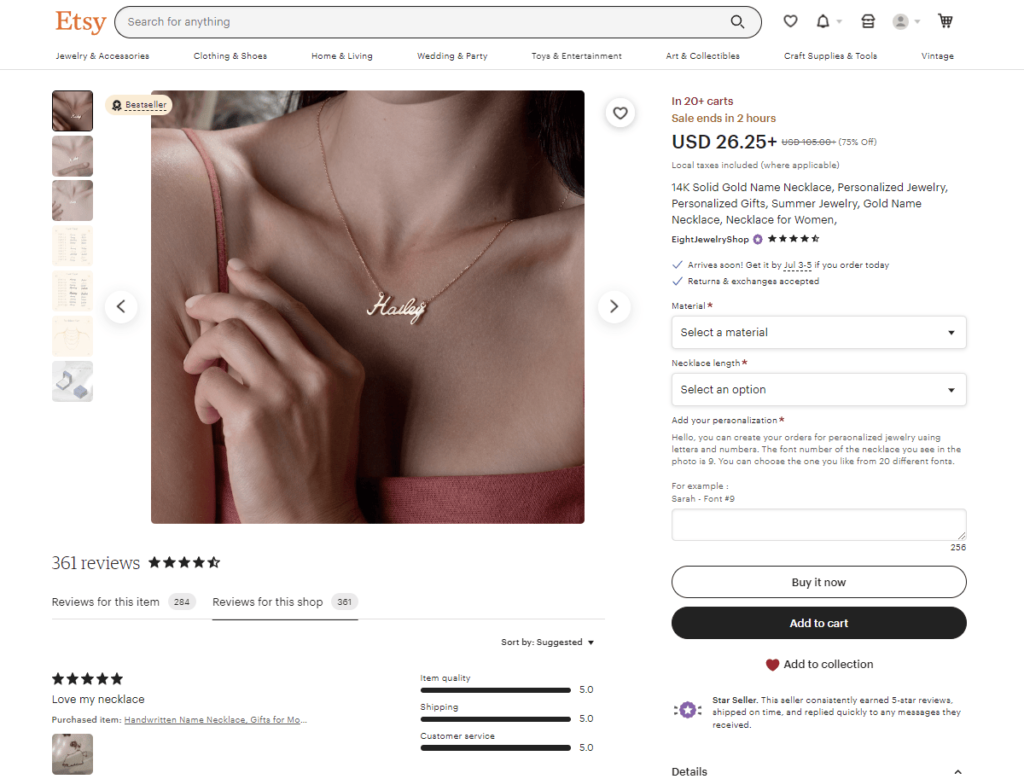 Pros
User-friendly platform: Etsy offers an easy-to-use platform for both buyers and sellers. Setting up a shop is simple, and the interface is intuitive for potential customers, making it a great option for those new to e-commerce.
Niche market: Etsy is a go-to destination for unique, handmade, and vintage items. This means you'll have access to a passionate and focused customer base that appreciates your creative products.
No monthly fees: Unlike some other e-commerce platforms, Etsy does not charge monthly fees for its services—only listing and transaction fees—making it suitable for small businesses with a limited budget.
SEO benefits: Etsy's popularity and authority can help your products get found in search results. When shoppers search for specific items, there's a good chance that Etsy listings will appear on the first page of Google search results.
Etsy Ads: To help increase your shop's visibility, you can invest in Etsy Ads. This advertising option allows you to promote your products, giving them higher placement in search results and potentially attracting more customers.
Cons
Competition: Due to the focused nature of the platform, you might face tough competition from other sellers who offer similar products. This can make it difficult to stand out and might require a strong marketing strategy.
Limited customization: Etsy offers a predetermined store layout with little room for customization. This means you have less opportunity to create a unique brand image, which can be essential for attracting customers who identify with your brand's aesthetic.
Fees: While there are no monthly fees, Etsy charges a listing fee, transaction fee, and payment processing fee for each sale. These fees can add up, so it's crucial to understand the cost structure and determine if it's suitable for your business.
Reliance on the platform: Building your business on Etsy means you are relying on the platform for most aspects of your e-commerce venture. If policy changes or situations like search algorithm updates occur, it can significantly impact your business.
Safety Measures for Buyers on Etsy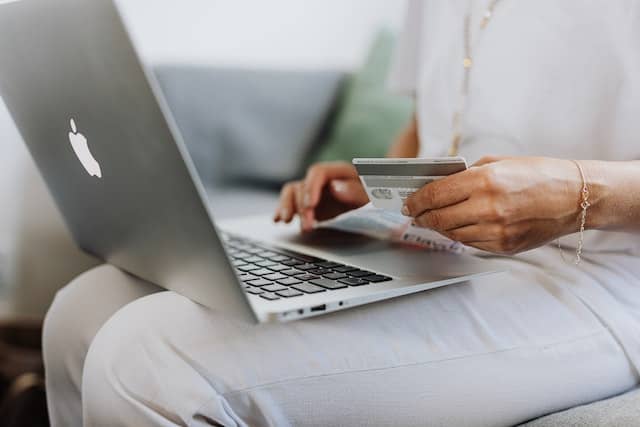 Etsy's Review System
When buying unique and quality items like jewelry on Etsy, it's essential to check the seller's review system.
Reviews from previous buyers can give you an idea of the product's quality and the seller's customer service. Reading these reviews lets you make a more informed decision and feel confident in your purchase.
Purchase Protection Program
Another safety measure for buyers on Etsy is their Purchase Protection Program.
This program ensures that your transaction is secure and offers assistance if an issue with your order can't be resolved with the seller. It helps you shop with peace of mind, knowing that Etsy got your back in case of any problems.
Contacting the Seller
Before purchasing, don't hesitate to contact the seller if you have any questions or concerns about the item.
Etsy provides an easy way for you to reach out and communicate with sellers. You can discuss details like customization, shipping, or any other item specifics that might impact your buying decision.
Establishing a good rapport with the seller can also help create a more positive shopping experience.
Safety Measures for Sellers on Etsy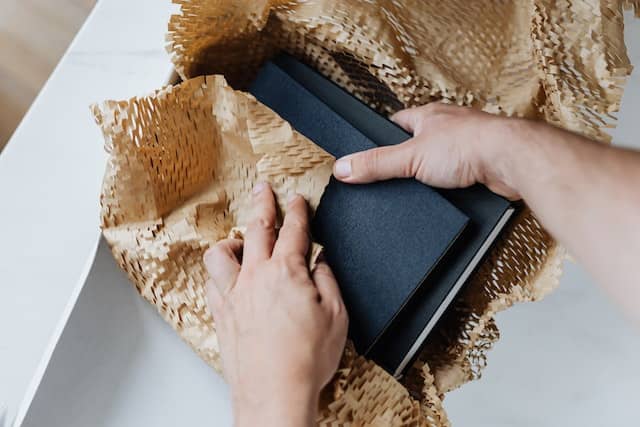 Seller Protection Policies
Etsy has policies in place to protect sellers, ensuring fair transactions and resolving disputes between buyers and sellers.
Seller Verification
Etsy implements a verification process to establish the credibility of sellers, promoting trust and security on the platform.
Intellectual Property Protection
Etsy helps protect sellers' intellectual property rights by providing tools to report and address instances of infringement.
Shop Security Features
Etsy offers various security features to sellers, including secure payment methods, encrypted communications, and safeguards against unauthorized access to shop information.
Review System
Etsy's review system allows sellers to build their reputation through honest buyer feedback, enhancing credibility and trustworthiness.
Seller Support and Education
Etsy provides resources, tutorials, and support to help sellers navigate the platform, improve their businesses, and address safety concerns effectively.
Etsy: Privacy and Data Security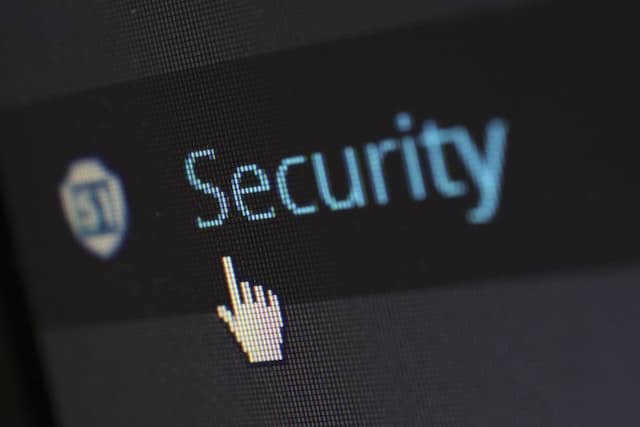 Etsy values the privacy of its users and takes several measures to ensure a secure experience for both buyers and sellers.
To start, they have implemented strict guidelines that prevent users from sharing sensitive information like credit card numbers, tax identification numbers, or passwords in emails, Etsy messages, or over the phone. This helps to minimize the risk of identity theft or unauthorized transactions.
In addition, Etsy recommends following best practices when buying or selling on the platform.
For example, you should use Etsy's secure checkout process, designed to protect your payment information. Sellers on Etsy must also follow Etsy's payment guidelines to ensure that transactions are transparent and secure.
However, it's important to remember that no online platform can guarantee 100% security, and you should always be cautious when sharing sensitive data.
To stay safe, consider using a unique password for your Etsy account and enabling two-factor authentication for added security.
While some users might have concerns about the potential for scams or hacking, remember that Etsy has a substantial number of active sellers and buyers, making it a well-established and credible platform.
Just keep in mind to do your research, read reviews, and communicate openly with sellers to minimize any risks and enjoy a pleasant shopping experience on the platform.
Dealing with Complaints and Disputes on Etsy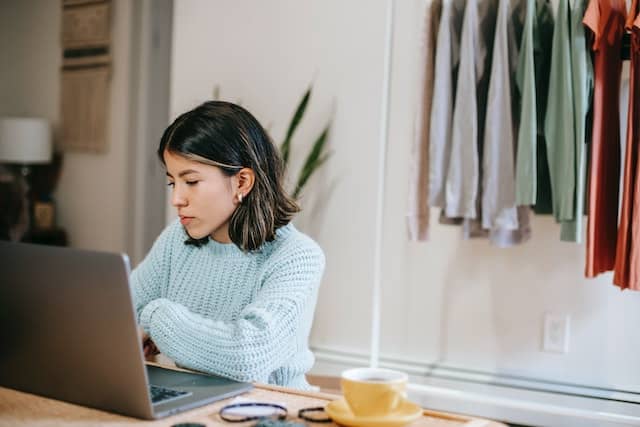 1. Understand the Complaint
If you're faced with a complaint on Etsy, first take the time to understand the issue in detail. Be patient and try to prioritize resolving the problem instead of focusing on your feelings about the negative feedback.
2. Reach Out to the Seller or Buyer
Etsy highly encourages communication between the two parties to resolve issues. Send a message to the person you're transacting with to discuss the problem and possible solutions.
3. Open a Case
If you can't resolve the issue through conversation, you have the option to open a case on Etsy's Resolution Center. This will allow Etsy to step in to help mediate the dispute between you and the other party.
4. Contact Customer Service
If you still feel that your problem hasn't been adequately resolved, you can reach out to Etsy's customer service for further assistance.
5. Leave a Review
After you've done everything possible to resolve the issue, you may leave a review about your experience. Keep it honest, clear, and concise so future customers or sellers can understand your feedback.
6. Learn from the Experience
Use the feedback from the complaint as an opportunity to grow and improve your future transactions. Pay attention to the issues faced by customers or sellers so you can avoid them in the future.
Remember, maintaining a friendly approach and open communication can often help resolve conflicts much faster and more efficiently.
Common Scams on Etsy and How to Avoid Them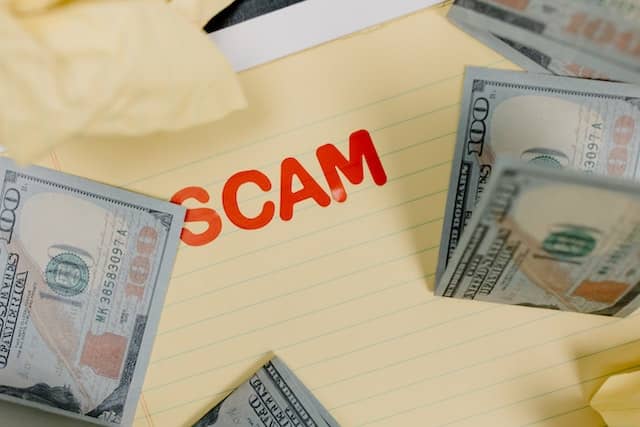 Etsy is a popular online marketplace for handmade and vintage items, but it is also a target for scammers.
The following are several common scams on Etsy that buyers and sellers should be aware of in order to avoid them:
Counterfeit Products: Some sellers list counterfeit items as authentic, tricking buyers with lower prices and poor quality.
Non-Delivery Scams: Sellers receive payment but fail to deliver ordered items, often avoiding communication and providing tracking information.
Misrepresentation of Product: Sellers intentionally misrepresent products, leading to disappointment when received items differ significantly from the listing description.
Phishing and Personal Information Scams: Scammers attempt to gather personal information or login credentials through unsolicited emails or messages, often with fake websites or links.
Fake Shops or Profiles: Scammers create fake Etsy shops or profiles with limited or no transaction history, misleading buyers with low prices and false information.
Unauthorized Reselling: Sellers resell mass-produced items as handmade or unique, misrepresenting the product's origin and deceiving buyers.
How to Avoid Them
Beware of Scammers
Some scammers target Etsy buyers and sellers, attempting to access your banking or credit card details linked to your account.
To stay safe, never click on suspicious links or share sensitive information with unknown parties. Be cautious when interacting with buyers and sellers within the platform's private messaging system.
Pay Attention to Fake Reviews
Some sellers might create fake reviews for their products or services.
Be skeptical when you come across a listing with only positive or overly enthusiastic reviews.
Take the time to read multiple reviews, paying attention to details and red flags, such as similar phrases or language patterns, that may indicate fake reviews.
Understand Common Etsy Scams
Several scams exist on Etsy, which usually involve communication outside the platform or payment through unsecured means.
Beware of transactions that feel too eager, such as requests for quick payment or immediate feedback.
Always complete transactions through Etsy's secure checkout process and be cautious when engaging with sellers who insist on using external payment methods.
Safeguard against Suspicious Emails
Phishing scams are prevalent on the internet, including Etsy.
Protect yourself by never clicking on unknown links in emails, as they may lead to malicious websites or downloads.
Spelling mistakes, overly generic language, or unsolicited emails regarding your Etsy account or purchase history are red flags of phishing attempts. When in doubt, contact Etsy customer support for assistance.
How to Choose Reliable Sellers and Quality Products on Etsy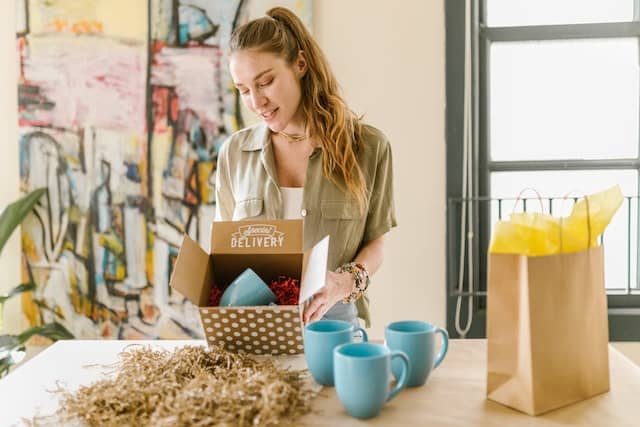 1. Familiarize Yourself with the Platform
As an online marketplace, Etsy is home to millions of sellers. Take some time to explore the site and understand how it works before making a purchase.
2. Check the Ratings and Feedback
Etsy provides a rating system as well as feedback from previous buyers. Focus on sellers with high ratings and a significant number of positive reviews.
3. Examine the Seller's Reputation
Look for reputable sellers who have been on Etsy for some time and have built a solid reputation. This information is on their profile page or the shop's About section.
4. Read the Product Details and Descriptions Carefully
Ensure that you read the full details and descriptions of the items you are interested in purchasing. This will give you a better understanding of their quality and if they meet your expectations.
5. Don't Hesitate to Message the Seller
If you have any doubts or concerns about a product, use the Etsy message system to communicate with the seller. They can answer your questions and provide additional information about the item.
6. Compare Prices and Quality
Before committing to a purchase, analyze similar products from different sellers on the platform. This will help you compare prices, quality, and ultimately make the best choice for your online shopping experience.
Frequently Asked Questions
Is Etsy Secure for Credit/Debit Card Transactions?
Etsy is indeed secure for credit and debit card transactions. When making a purchase, sellers cannot access your personal credit card information.
Etsy uses protection measures to keep your information safe and confidential. Make sure to never share sensitive information like your full credit card number or password through email, Etsy Message, or over the phone.
How Do You Know If a Seller Is Legitimate?
To determine if a seller is legitimate, pay attention to the following factors:
Check the seller's rating and reviews from previous buyers
Look at the store's history, including the number of sales and the date it opened
Examine the product photos, descriptions, and other details
Reach out to the seller for additional information or clarification if needed
Remember that Etsy is a platform that supports creative entrepreneurs, so use common sense and follow your instincts when deciding on a purchase.
What Is the Buyer Protection Policy on Etsy?
Etsy offers a buyer protection policy known as the Etsy Purchase Guarantee. This policy ensures that if your order doesn't arrive or match the listing description, you can contact the seller to resolve the issue or open a case with Etsy directly.
In the event that a resolution cannot be reached, Etsy may refund the full purchase price, including shipping costs.
What Experience Do Others Have Buying on Etsy?
Many buyers have positive experiences shopping on Etsy, as it offers a wide range of unique, handmade, and vintage items from creative sellers worldwide.
However, experiences can vary depending on individual sellers and products. To get a better idea of what to expect, make sure to read reviews from previous buyers and communicate with the seller if you have any concerns.
Engaging with the vibrant Etsy community is also a great way to learn more about the platform and connect with other buyers and sellers.
Is Etsy Safe: Top Takeaways
Etsy is generally a safe platform for both buyers and sellers. As with any online marketplace, there are risks involved, but Etsy offers several safeguards to ensure a smooth transaction process.
We hope that this article has given you the knowledge to enhance your buying and selling experience on Etsy while minimizing potential risks.
If you're looking to source products from China for your Etsy shop, NicheSources is here to help. Request a free quote from us today, and let our expertise guide you in finding the best suppliers and products for your business. Happy shopping and selling!