If you wish to start a makeup brand, you'll need a complete list of makeup products and their uses. We're here to deliver right away!
Below, we'll give you a full makeup list divided into different makeup categories for an easier overview. Starting a makeup brand can be complex, so let us simplify your life, at least a little bit.
Let's jump right in and look at our list of makeup products!
Types of Makeup: Face/Base Foundation
The first makeup category in this list is base and foundation products. These are the most essential ones:
1. Face Primer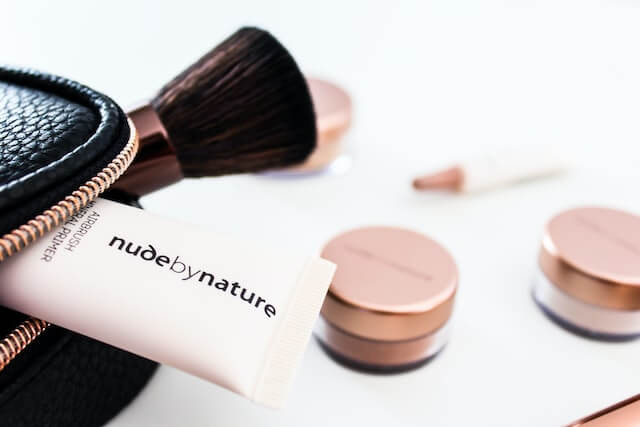 Applying face primer before your foundation is a crucial step that should not be taken for granted. It's an essential practice for achieving a smooth and matte finish.
Primer works wonders in blurring out imperfections and reducing the appearance of open pores, while significantly extending your foundation's lifespan. Therefore, making primer a regular part of your makeup routine is highly recommended for flawless results.
Uses of Face Primers
Blurs the pores and smoothens the skin's texture;
Keeps oil production under control;
It helps makeup last longer;
Provides better makeup application;
2. Foundation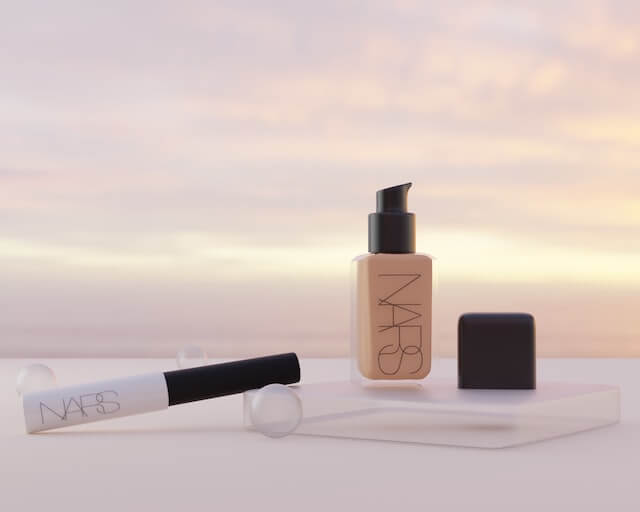 While we all know very well what foundation is, it's worth noting that this beauty product is used to create an even complexion, conceal blemishes and other imperfections, and enhance skin tone.
Foundations are available in liquid, powder, cream, stick, and mousse forms. For a polished, full-face makeup look, consider using a full-coverage matte foundation. Alternatively, if you prefer a more natural-looking finish, a lightweight liquid foundation can be an excellent choice.
In terms of product choice, foundations are a product that never goes out of fashion. We've always used them and we'll continue using them.
Uses of Foundations
Conceals blemishes, blackheads, acne, and other skin imperfections;
Provides an even skin tone and a uniform complexion;
It's used as a base for other makeup products (contour, bronzer, highlighter, blush, etc.);
3. CC/BB Cream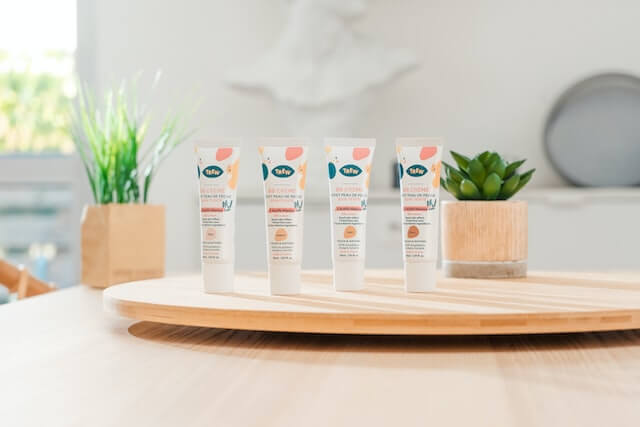 BB cream is a moisturizing makeup that's perfect for those with dry skin. It's similar to a tinted moisturizer, but with extra skincare benefits like brightening agents and mineral SPF.
On the other hand, CC cream provides more coverage than BB cream and has a lighter, matte finish, making it ideal for individuals with oily or acne-prone skin.
So, CC creams can definitely replace foundation, while BB creams are great for those looking for moisturization with minimal coverage.
Uses of CC/BB Creams:
Moisturizes and protects;
Provides lightweight coverage;
Great as a replacement for foundations;
4. Color-Correcting Concealer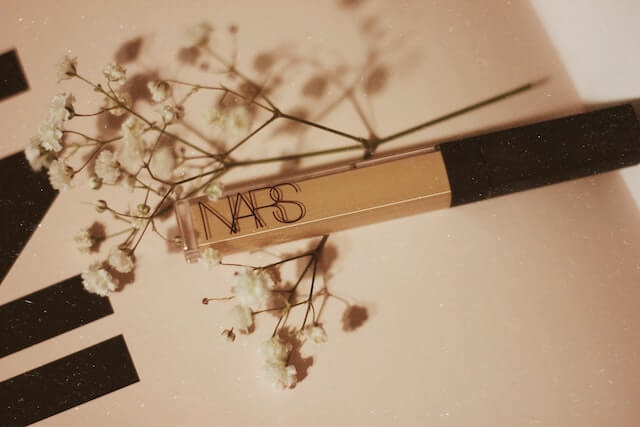 Color-correcting concealers are designed to even out skin tones and hide imperfections, especially things like dark spots, acne blemishes, or dark eye circles.
These concealers are formulated with colors that balance out problem areas by using colors opposite each other on the color wheel.
Uses of Concealers
Evens out the skin tone by correcting hyperpigmented skin flaws;
Hides imperfections like blemishes or dark under-eye circles;
5. Contouring Products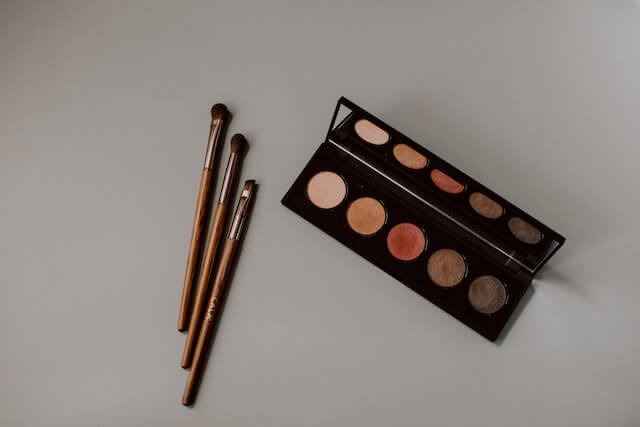 Contouring involves using a darker shade of product to create the illusion of shadows that can help you achieve chiseled cheekbones, a better-shaped nose, or that dreamy jawline.
When it comes to contouring, choosing the right shade for your skin tone and the right product texture for your skin type is essential. Cream and liquid contour products work best for dry skin, while powder or stick contouring products could work better on oily skin.
Uses of Contours:
Sculpts the face and adds dimension by using the illusion of shadows;
It hides, minimizes, or slims certain parts or features of the face;
6. Highlighter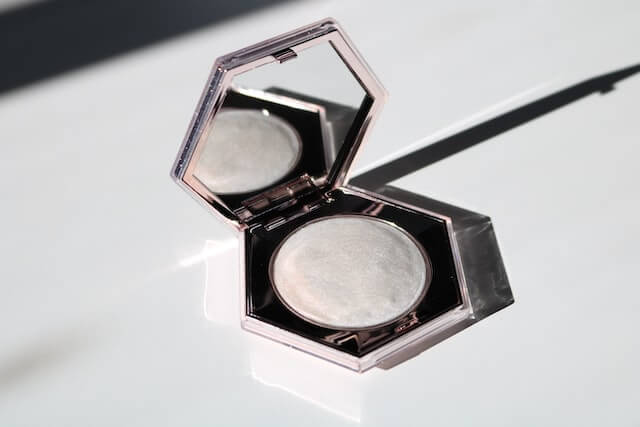 Highlighting in makeup is the opposite of contouring. Rather than minimizing and defining specific facial features, highlighting involves accentuating them.
This is achieved by using a highlighter which attracts light and creates a shimmer on the applied area, drawing attention to that feature.
Highlighter products can be found in different forms, including cream, stick, loose powder, or pressed highlighter.
The overall effect of highlighting creates the illusion of brightness and adds a healthy glow to your makeup look.
Uses of Highlighters
Brightens and accentuates certain parts and features of your face;
Provides a shine, shimmer, or a healthy glow to the entire look;
Corrects darker patches where necessary;
7. Blush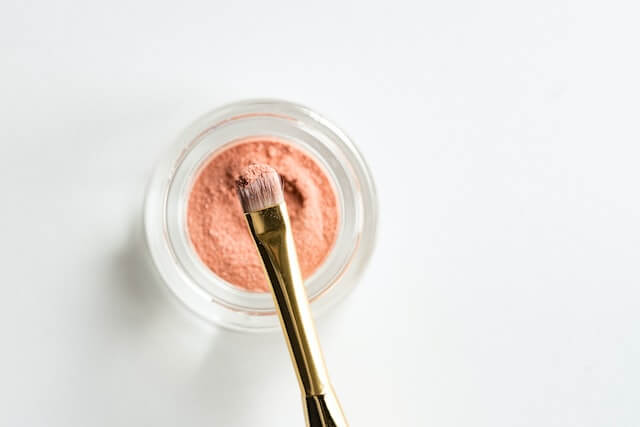 Next, we have blush products. These are typically applied on your cheek's apple to add some fresh color and give your face a natural, peachy, or rosy look.
When shopping for blush, there are three types of formulas you can choose from: powder, cream, and liquid. However, it's important to note that applying blush incorrectly or excessively can have the opposite effect and make you look older and more artificial.
Uses of Blush Products
Gives the skin a naturally-flushed look and liveliness;
Brings dimension into a face with a full-coverage foundation;
Promotes a healthy appearance;
8. Bronzer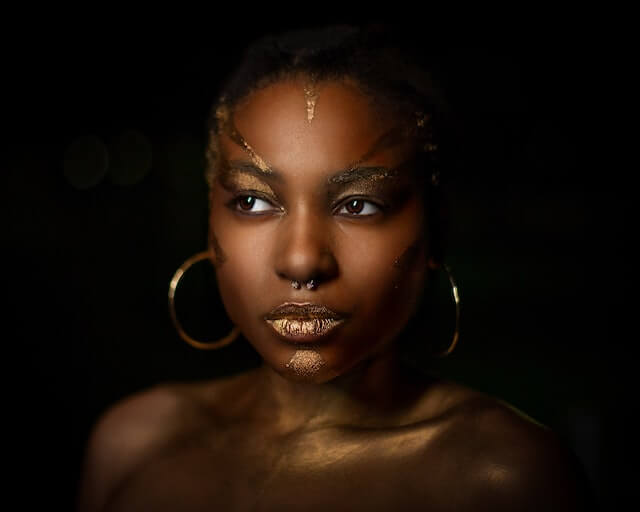 The purpose of using a bronzer is to add warmth to your makeup and give your face a healthy sun-kissed glow, which can make your overall appearance more radiant and natural.
The great thing about bronzers is that they come in different formulas, such as cream, liquid, or powder, so you can choose the one that works best for you.
So, if you're looking to add some warmth and radiance to your makeup routine, a bronzer might just be the perfect addition!
Uses of Bronzers:
Adds warmth, tan, and a glow to the skin;
Darkens the skin and replaces tanning and exposure to UV rays;
Types of Makeup: Eye Makeup
Now, let's move on to the second makeup product category – eye makeup. Here are the most used products in this category:
9. Eyebrow Pencil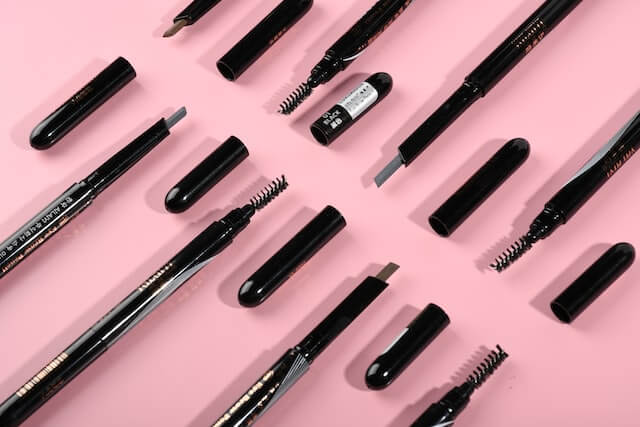 With the latest makeup trends favoring full, bushy brows, having a good eyebrow product is a must. Different forms of eyebrow products are available, such as eyebrow powder, eyebrow gel, eyebrow pomade, and the classic eyebrow pencil.
The pencil, in particular, is a popular choice for many people as it offers precision and control when shaping and filling in your brows.
When choosing an eyebrow pencil, it's advisable to go for a shade lighter than your natural brow color to avoid any harsh lines or unnatural-looking brows.
Uses of Eyebrow Pencils
To fill in any gaps between hairs and design a polished look;
To define and correct the shape of your eyebrows;
10. Eyeshadow Primer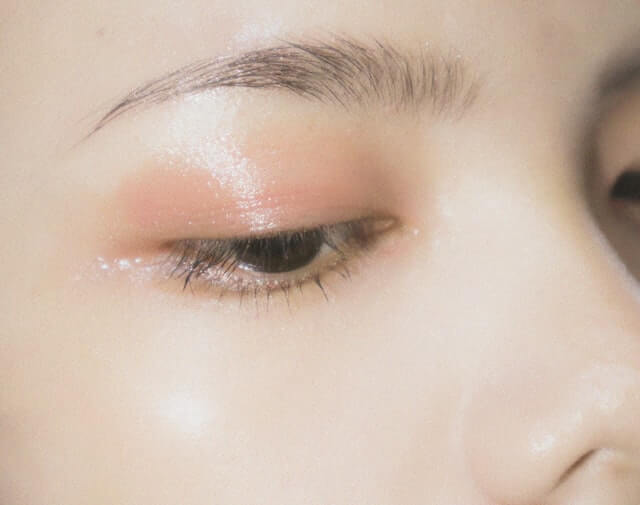 Using eyeshadow primer is a game-changer in your makeup routine. It not only helps your eyeshadow last longer, but also prevents potential eye irritations caused by flaky eyeshadows.
Eyeshadow primer comes in various forms, including cream and powder, making it easy to find one that works best for you. It typically comes in clear or white shades, perfect for creating a blank canvas on your eyelids.
Last but not least, eyeshadow primers are designed to intensify the color of the shadow you're applying, making it pop even more!
Uses of Eyeshadow Primers
Helps the eyeshadow and makeup around the eyes last longer;
Regulates oil production throughout the day;
Intensifies the colors of the eyeshadow palette applied afterward;
Prevents flaking of eyeshadow which often results in eye irritations;
11. Eyeshadow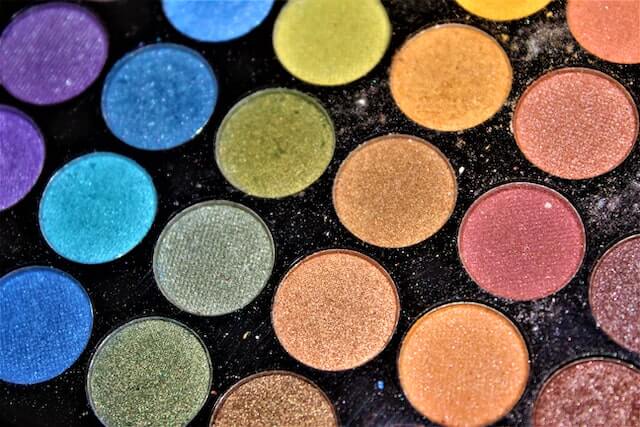 Eyeshadows are a versatile and fun makeup product that can take the makeup game to the next level. Eyeshadow has endless possibilities, from neutral tones to bold and bright shades, allowing people to experiment and express themselves creatively.
To become a pro at creating beautiful eyeshadow looks, perfecting your blending technique is crucial.
Eyeshadow comes in various formulas, including loose powder, pressed powder, cream, crayon, glitter, and liquid.
Uses of Eyeshadows
Adds depth and dimension to your eyes;
Complements your eye color and skin complexion;
Helps draw attention to a person's eyes;
Shows style and personality;
It's a way to complement an outfit;
12. Eyeliner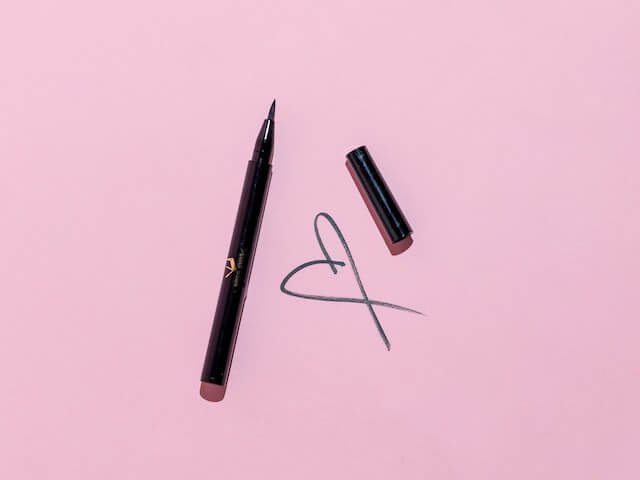 Eyeliners are a popular makeup item that can make your eyes look bigger and attract attention. Different types of eyeliners are available, such as liquid, pencil, cream, or gel.
You can use eyeliners to create different styles and looks. Whether you prefer a natural, subtle look or something more dramatic and bold, the eyeliner is versatile and can enhance any makeup look.
Uses of Eyeliners
Apply color and outline the area around the eye;
Helps make the eyes look bigger, bolder, or more defined;
Changes the shape of the eye;
Accents or highlights the natural color of the eye;
13. Lash Primer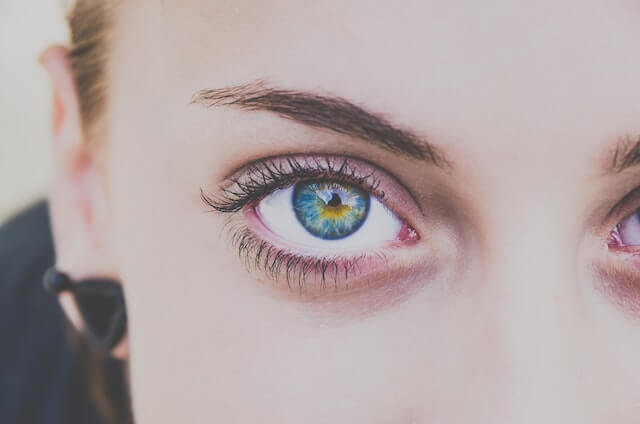 Lash primers are a type of makeup designed to enhance the look of your eyelashes. This makeup product is typically applied before mascara to create a base that can boost the volume and length of your lashes.
Additionally, lash primers prevent mascara from flaking or smudging, ensuring that your lashes look great all day long.
Lastly, lash primers often contain ingredients that condition and nourish your lashes, helping them to stay healthy and strong.
Use of Lash Primers
Applied on the lashes before mascara as a base;
Prevents mascara from flaking or smudging;
Boosts the volume and/or length of your lashes;
14. Mascara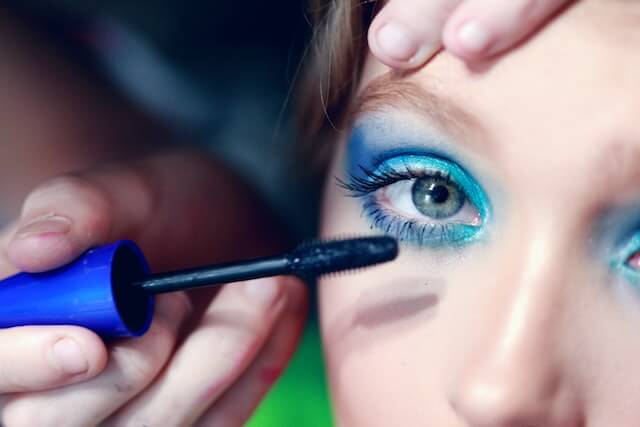 Mascara is a must-have item in any makeup kit if you're looking to add some extra oomph to your eyes. It's available in different formulas, such as waterproof, lengthening, volumizing, and curling.
The application of mascara is a quick and easy way to create a dramatic effect on your eyes. It thickens, darkens, and lengthens your lashes to make your eyes look more expressive and alluring.
Uses of Mascaras
Provides volume and length to lashes;
Colors the lashes;
Makes the eyes more open, defined, and refreshed;
Complements any makeup look or outfit;
Types of Makeup: Lip Makeup
Let's move on to lip makeup and see some popular products in this category:
15. Lip Primer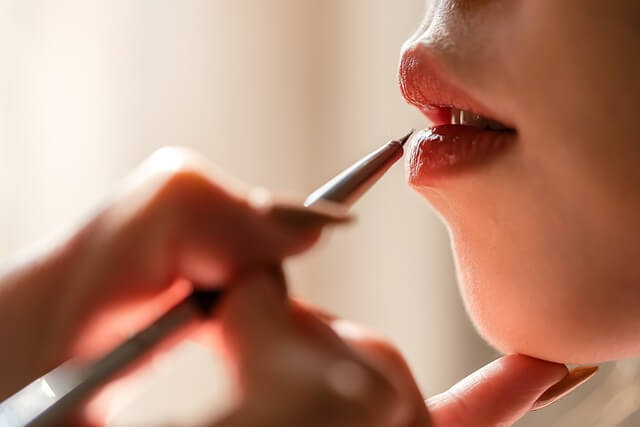 A lip primer is a product that's applied to the lips before lipstick or lip gloss to improve its performance and longevity. The primary purpose of lip primer is to create a smooth and even base on the lips, which can prevent lipstick fading.
Additionally, some lip primers contain moisturizing ingredients that can help hydrate and nourish the lips, making them feel softer and smoother.
Lip primer is available in various formulas, including cream, gel, and balm, and can be found in a range of shades to suit different skin tones and lip colors.
Uses of Lip Primers
Creates a base for a smoother lipstick application;
Prevents smudging or leaking of the lip color;
Fixes cracks and other lip skin imperfections;
Could contain nourishing ingredients;
16. Lip Liner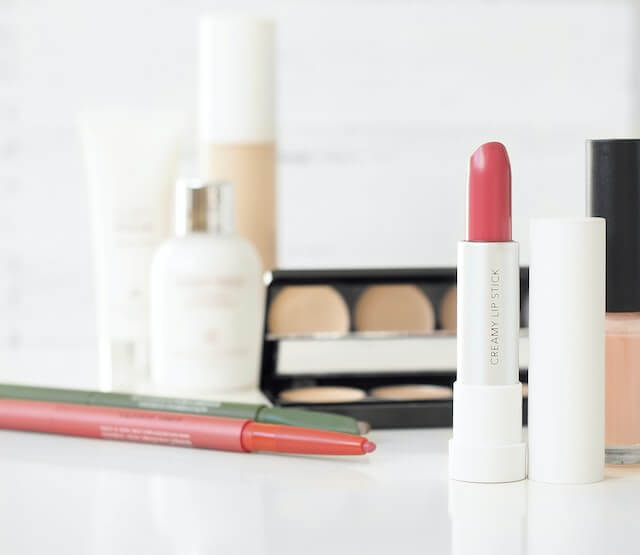 Without a lip liner, lipstick tends to bleed out and lose shape over time. Luckily, a good lip liner can correct the shape of your lips and design your preferred outline before filling out the rest with your lipstick.
Aside from preventing lipstick bleeding and outlining your lips, you can also use a lip liner to create a fuller lips appearance or correct asymmetry.
Uses of Lip Liners
To design an outline of your lips before applying lipstick or lip gloss;
Boosts the size and volume of the lips to achieve full lips;
Corrects asymmetry and changes the shape of the lips;
Prevents lipstick or lipgloss from bleeding out of the lip border;
Increases the durability of your lipstick or lip balm;
17. Lip Balm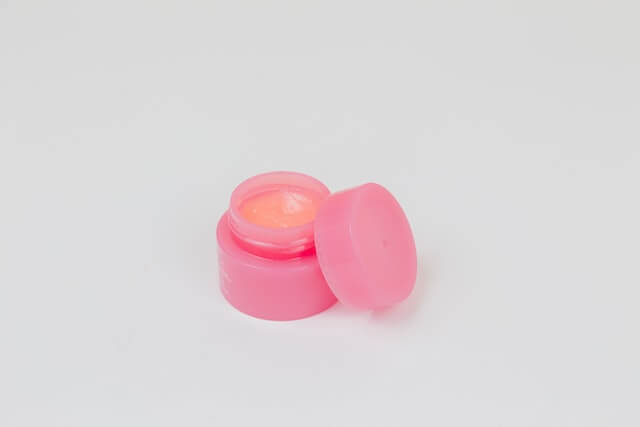 The purpose of a lip balm isn't so much for looks but more for health. Nevertheless, a quality lip balm is essential in every good makeup routine since it keeps your lips hydrated and prevents dryness and cracked skin.
Lip balms can contain different moisturizing, nourishing, and occlusive ingredients that keep water locked in, such as Vitamin E, beeswax, Vaseline, hyaluronic acid, etc.
Uses of Lip Balms
Maintains the skin on the lips healthy, hydrated, and moisturized;
Protects the lips from external conditions such as cold weather, UV rays, etc.;
Helps hydrate when applied as a base under lipstick;
18. Lip Gloss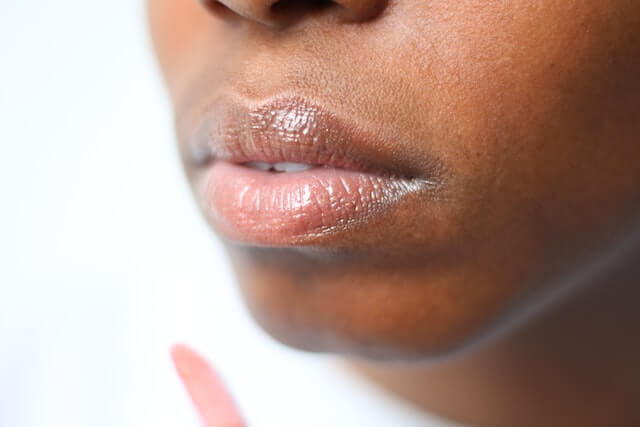 The next type of makeup product we will see is lip gloss. This product can be used on its own to provide a shine and shimmer to the lips (often also some tint), or on top of a matte lipstick for extra shine. Many non-sticky lip gloss choices are awesome for everyday wear.
Some lip glosses can contain tingling and volume-boosting ingredients, color tints, or nourishing ingredients for lip care.
Uses of Lip Glosses
Gives shine, sparkle, or shimmer to the lips;
Often contains color tints, tiny sparkles, and similar particles that enhance the look of your lips;
19. Lipstick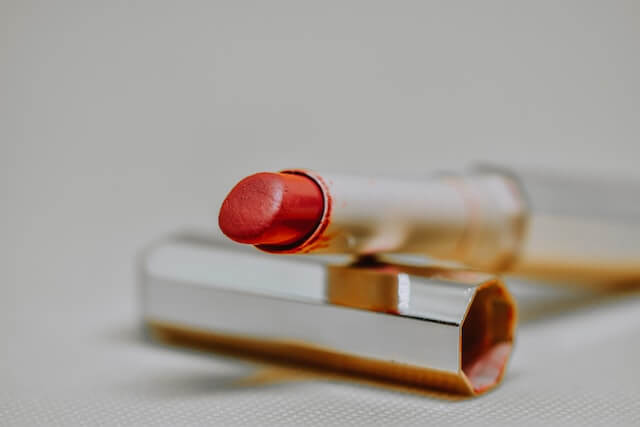 This one needs little to no explanation, but we cannot fail to mention it. The classic lipstick is an evergreen piece of makeup we cannot go without. Whether it's matte, shiny, cream, satin, or transfer-resistant – it's a must!
There are tons of styles, colors, price ranges, qualities, and features to choose from when it comes to lipsticks. So, there are many options on the table to consider before making a choice.
Uses of Lipsticks
Adds color and enhances the appearance of the lips;
An alternative way to add blush to your cheeks or use it instead of eyeshadow;
Types of Makeup: Setting Makeup
Setting products help whatever magic we do with our makeup products to stay longer and look better. Here are the most commonly used types of setting makeup:
20. Setting Powder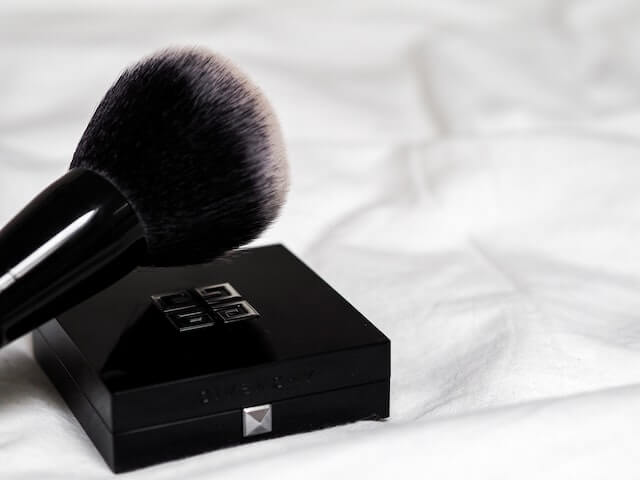 To get rid of the shine left after applying foundation and get that flawless matte finish, we typically use setting powder. Its goal is to absorb the oil and shine and give you a smooth and dry finish that lasts longer.
Plus, it's much easier to correct makeup with a compact setting powder than to apply and blend liquid makeup products.
Uses of Setting Powders
Absorbs the oil and gives a matte finish to the face;
Helps the entire makeup last longer;
Convenient for correcting and reapplying makeup;
21. Setting Spray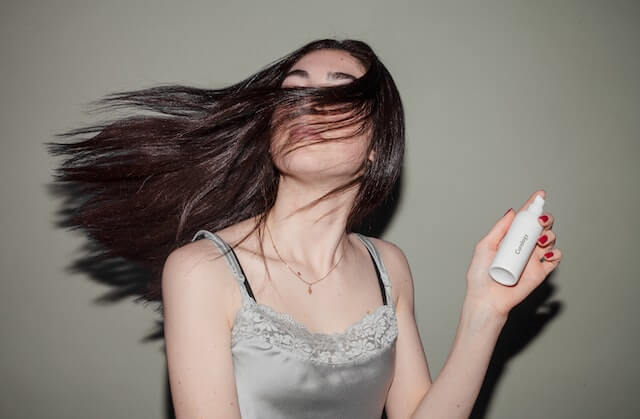 Setting sprays are an often overlooked yet very useful makeup product that everyone deserves to try. With the help of a good setting spray, your makeup will stay fresh all day long, and you'll never have to deal with creases, smudges, or flaky eyeshadows.
Additionally, some setting sprays contain highlighter or shimmery particles designed to give your face some extra shine, and vice versa! Others contain mattifying ingredients made to give you a dry finish.
Uses of Setting Sprays
Extends the wear and longevity of your makeup;
Prevents makeup from bleeding or smudging;
Helps mattify the skin (or helps it shine, depending on the ingredients and purpose);
22. Eyebrow Setting Gel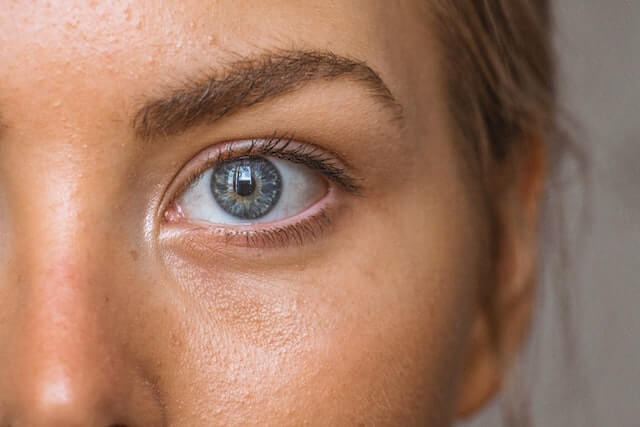 Setting eyebrow gels is the next product we will look over. Aside from keeping the shape of your eyebrow hairs and taming the hairs, these gels can also provide tint and help you fill out the spaces and gaps in between hairs.
The goal is to make your eyebrows retain their shape and have a coherent color gradient.
Uses of Eyebrow Setting Gels
Shapes and locks eyebrows in place;
Provides ease of combing and shaping;
Could provide tint to fill sparse patches;
Tames stubborn hairs in place;
Makeup Application Tools
Our last one of the makeup product categories is the application tools used. These are also essential makeup tools that everyone must have.
23. Beauty Blender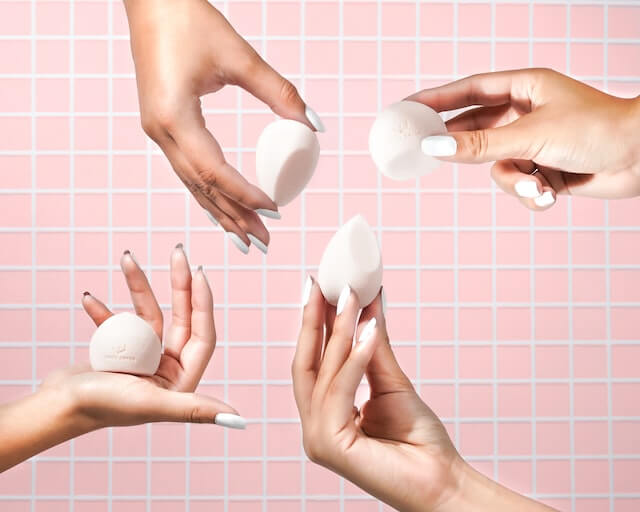 Beauty blenders are by far one of the most famous makeup application tools. Since they came on the market, they largely replaced makeup brushes, and, well… fingers.
These beauty blenders come in various shapes, sizes, colors, and even materials. Today, we have the classic spongy beauty blenders and a new generation of more hygienic silicone ones. All in all, there are a lot of options to choose from.
Uses of Beauty Blenders
To apply and blend foundation, bronzer, contour, and similar creamy or liquid products;
To achieve a natural-looking complexion and a thin foundation layer that isn't cakey or excessive;
24. Makeup Brushes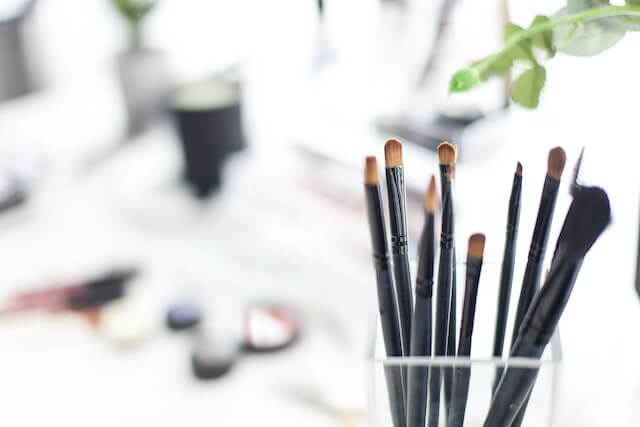 Although beauty blenders have increased in popularity, makeup brushes are still not out of the game. In fact, most professional makeup artists still largely prefer a quality brush over any other type of makeup applicator.
The reason for this is simple – with the right brush and techniques, you can get astonishing art and contouring – something that beauty blenders might fail to reach.
Different makeup brushes have different shapes and corresponding uses. For instance, you have a foundation brush, a fan brush, eyebrow brushes, thin eyeliner brushes, full and rounded powder brushes, etc.
Uses of Makeup Brushes
Applying and blending foundation;
Applying and blending contour, blush, bronzer, highlighter, eyeshadow, eyeliner, etc. – depending on the shape and type of brush;
25. Eyelash Curler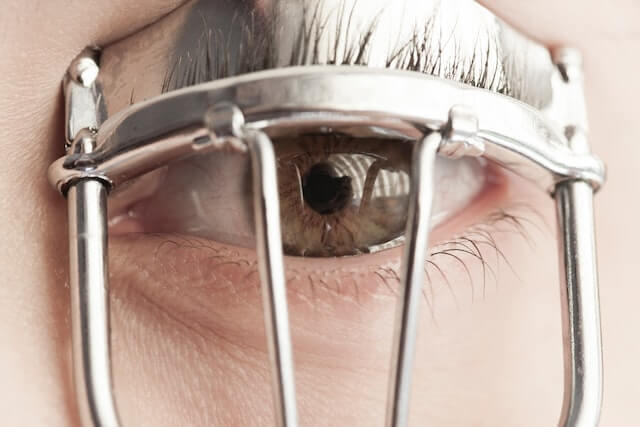 Next, we have the eyelash curler – a small scissor-like tool designed for pressing and curling our lashes. Doing this creates an illusion of visually longer and more luxurious lashes.
Paired with a great mascara, an eyelash curler can give you next-level results!
Uses of Eyelash Curlers
Presses and curls the lashes outwards and up;
Creates visually longer and more elegant lashes;
Gives the illusion of bigger and wider eyes;
FAQs about Makeup Types and Their Uses
As always, let's see some of the most frequently asked questions on the subject of different types of makeup products and their respective uses.
What Are All the Things Used for Makeup?
Above, we mentioned 25 different types of makeup products and tools. Some of the most essential makeup products are:
Face primer
Foundation
Setting powder
Blush and/or bronzer
Highlighter and/or contour
Concealer
Eyeshadow
Mascara
Eyebrow pencil
Lip liner
Lipstick
Lip liner
Additionally, you also have tools used to apply or perfect makeup such as beauty blenders, makeup brushes, or eyelash curlers.
What Are the Different Makeup Categories?
As a general rule, we can differentiate between these basic makeup categories:
Base or primer makeup (face primer, eyeshadow primer, etc.)
Foundation products (foundation, blush, contour, highlighter, etc.)
Eye makeup (eyeliner, mascara, eyeshadow, etc.)
Lip makeup (lip liner, lipstick, lip balm, etc.)
Setting makeup (setting spray, setting powder, etc.)
What to Consider When Choosing between Different Makeup Types?
Here are some important considerations when choosing the type of makeup you want to sell:
Makeup category: do you want to sell foundation products, eyeshadow palettes, anti-aging primers, or perhaps launch a lipstick brand;
Target group: who is your ideal buyer and what's the audience you're targeting;
Price and profit: wholesale price vs. projected sale price (to calculate your profit margins);
Quality: what's the price point vs. quality you're offering to your buyers;
MOQ: what's your desired MOQ and can you find a supplier to match it;
Branding or development: can your supplier help you develop a brand-new product or launch a private label brand;
Supplier availability: can you find a trustworthy and reliable supplier (and backup suppliers) to support your business as you scale;
Is Selling Makeup Items a Good Business Idea?
Makeup is a very broad category as it is. That's why it's important to choose a sub-niche with less competition. The best way to stick out as a seller in a saturated market is by offering something new and original.
So, in terms of business success selling makeup items, private-label brands and niche products usually enjoy more success than generic stores that sell all types of makeup.
How Can I Source Different Makeup Types for My Business?
Here are some ways to source makeup items and products as a business:
Check Google to find suppliers for the type of makeup needed;
Check B2B marketplaces like Alibaba (or AliExpress if you're looking for smaller quantities);
Check supplier directories;
Visit trade shows in China;
Partner with a local sourcing agent like NicheSources and enjoy an all-around service;
To Summarize
With endless options and a constantly evolving market, there's never been a better time to launch your own makeup brand. By understanding the various types of makeup products and their unique uses, you can create a line that's not only innovative and exciting but also meets your customers' diverse needs.
So, whether you're looking to create bold new colors or develop innovative formulas, the world of makeup is waiting for you to leave your mark.
To all the aspiring makeup entrepreneurs out there, we hope this complete list of makeup products and their uses has inspired you to create the next big thing in the world of beauty!
Whether it is product sourcing or branding you need, our team of experts can assist you. To get started, all you have to do is request a free quote.