Product safety and quality are critical considerations when sourcing or developing products for your business. More so in these times when consumers highly prefer products that align with their wellness and are environmentally friendly.
Fortunately, established vetting standards, like UL certification, can help you ascertain the safety of different products before you present them to your customers.
But, how much does UL certification cost? Is it the same for all products? Can you get a quote before the testing? Well, look no further; we have all the answers you need.
Read on.
What Types of Fees Does UL Charge?
The Underwriters Lab charges 4 main types of fees:
Initial product test fee
Follow-up fee
UL markings fee
Miscellaneous fees
Let's delve a little deeper to understand what each type of fee entails.
Initial Product Test Fee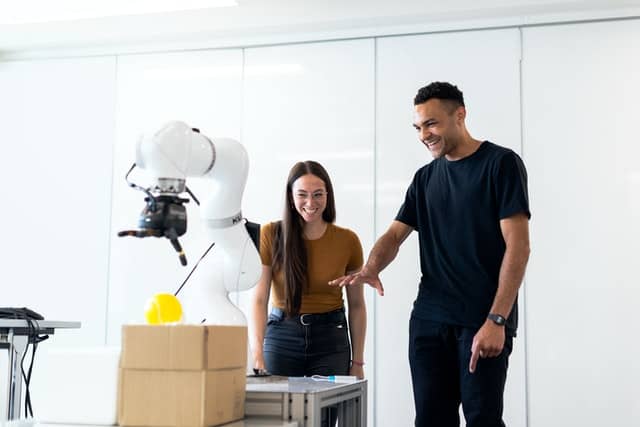 The initial product test fee is the cost of UL evaluating your product for the first time. It varies depending on the products you present for testing. This is because UL evaluates different types of products under different standards.
For example, a life jacket may be examined under different standards from electrical products because their safety concerns are different.
UL usually calculates this fee after receiving your product description and determining how many evaluation standards it has to go through.
Follow-up Fee
UL follows up with clients to ensure that they are upholding the safety standards that go along with UL certification. The follow-up fee facilitates these periodic inspections.
Follow-up fees are mandatory because all clients have to agree to follow-up inspections even before UL begins the testing process. It is the institution's way of ensuring that clients maintain UL standards after receiving certification.
UL Markings Fees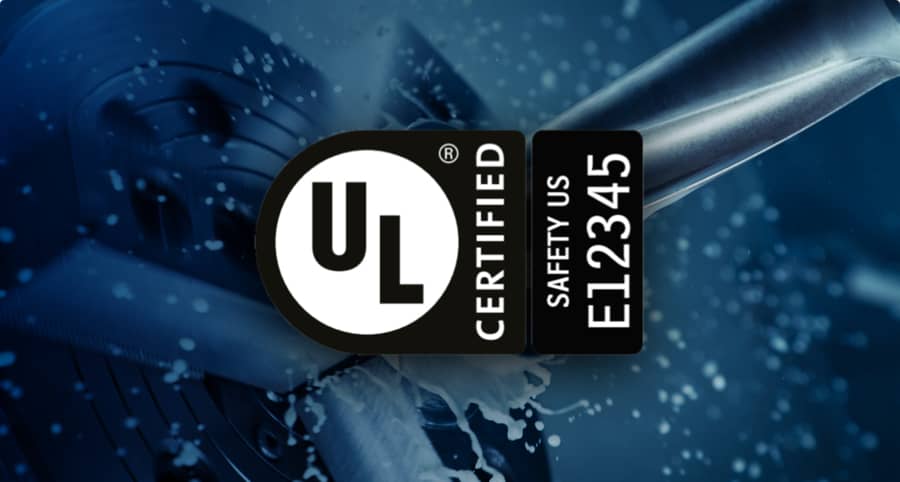 You can mark your products with UL stickers or labels after receiving UL certification. The UL markings fees cater to authentic UL labels that are specifically generated with your products' details.
Miscellaneous Fees
Miscellaneous fees are costs that may come up during the initial testing, later on during follow-ups, or as an emerging issue.
For example, if you develop a product, receive UL certification, and later decide to modify the product, UL would charge you a 'New Work' fee to certify it.
Other miscellaneous costs include:
Customer corrective action fees – UL charges this fee if it performs a follow-up inspection, finds flaws (non-compliance to UL standards) in your product or factory, and has to recommend suitable corrective solutions.
Variation notice fee – a variation notice fee is a bill charged to UL clients for every non-compliance detail that an inspector finds and has to inform you about in your facility.
Sample testing fee – this cost arises if a follow-up inspector requests to test a product sample to confirm whether you are still UL compliant.
What Factors Influence UL Certification Costs?
UL certification costs vary based on:
The Number of Products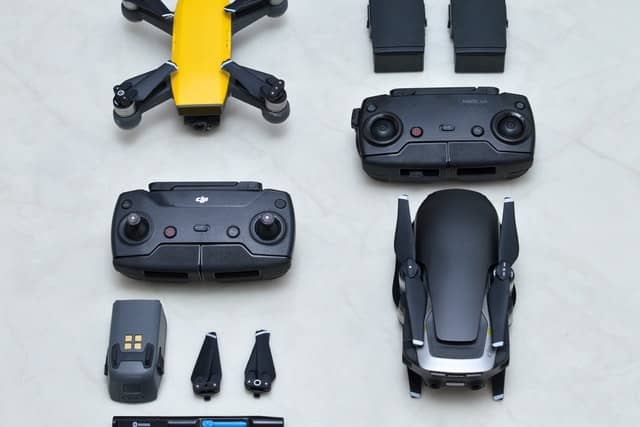 It costs less to evaluate a single product than multiple products, particularly because the Underwriters Laboratory certifies products individually.
For instance, if you launch a private label line of smart speakers, every speaker model will be evaluated separately and billed as such. Meanwhile, if you only have one design, then you will only pay for one.
The Scope of Work Required
Some products require evaluation based on multiple standards. Therefore, the more the standards, the higher the UL certification cost.
Further, the scope of work and its costs tend to differ based on the specifics of your project.
For example, some firms begin consulting UL during the product development stage to ensure that their product is in line with recommended standards. They will also require evaluation for UL certification once product development is complete.
Such a scenario presents a broader scale of work and thus attracts higher charges.
Type R vs Type L UL Services
Type R UL services include inspection and certification. However, once the client receives certification, they are free to print and affix the UL labels on their products by themselves.
This type of service mainly covers consumer goods that may not require too much scrutiny because they present a lower risk. It is also cheaper because UL does not handle the labeling process.
Type L UL services, on the other hand, cover products that require intense scrutiny because they are evaluated under high safety standards. Such products include life jackets, smoke alarms, and lighting, among others.
UL labels/marks for these products can only be sourced directly from UL to ensure that their certification remains carefully controlled.
Consequently, type L services cost more than type R because UL has to handle the generation and printing of certification labels.
How Long Does It Take to Have a Product Tested? Just like with costs, there is no standard lead time for UL product testing. Some product types may take longer than others due to factors like:
The complexity of their designs.
The number of safety risks that have to be evaluated in a product.
That said, you may get a quicker turnaround time if you:
Fill out all the required paperwork and provide all the required details accurately.
Provide product samples as requested.
Promptly respond to any questions or concerns from UL.
Ensure that you make payments on time.
How Much Does It Cost to Get a Product UL Certified?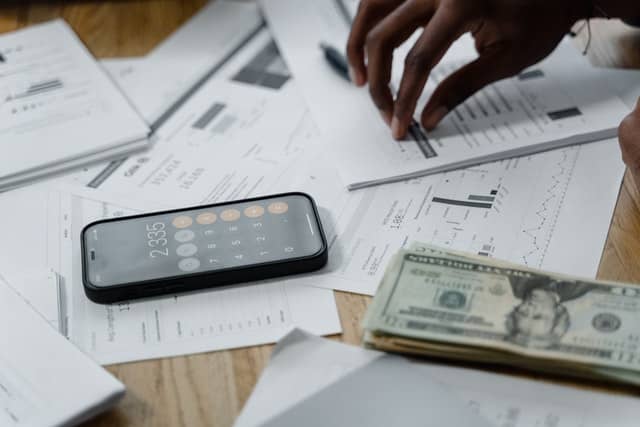 The ballpark cost of UL certification for most products is between $5,000 to $15,000.
Notably, this estimate mostly addresses UL testing without other expenses like follow-up costs or buying the UL standard catalog (optional).
Presenting your product details to the Underwriters Laboratory would help you get a more fine-tuned cost estimate. You only need to fill out the UL forms and indicate:
The name of your company
The name of the product
The product type
The model (just in case you have other models or plan to develop other models in the future)
The specifications of the components used to make the product
The intended use of the product
FAQs about UL Certification Cost
What Is the Difference between UL Listed and UL Recognized Certifications?
UL Listed is a certification standard used for complete products. It indicates that the product has been tested and found safe enough for consumers and the environment.
In contrast, UL Recognized is a certification awarded to components, like electric circuits or chips, used to make different products. It indicates that they are safe and suitable for their designated function.
UL Listed certification involves more tests because a complete product comprises multiple components. It thus costs more than UL Recognized certification where only one component is evaluated at a time.
Does CE Certification Cost More than UL Certification?
Both CE and UL certification costs vary from one product to another. They each also have different testing standards for various products.
Consequently, it is near-impossible to rationally compare them based on cost.
It would, perhaps, be more beneficial to consider which of them would offer your product a better competitive advantage in specific markets.
Is UL Certification Worth It?
Yes.
Customers pay attention to marks of quality when buying products. So, acquiring UL certification for your products makes them more trustworthy compared to products that have no certifications and increases your odds of making sales.
Independent testing is equally crucial as it may help you identify and correct product flaws and safety risks that you may have missed during your product development process.
This could save you from lawsuits or the loss of mass-producing a product only for it to be rejected in different markets.
In Conclusion
Seeking UL certification may, at first, seem expensive and tasking. However, its value outweighs the costs you incur by a very significant margin. It is, therefore, a worthy investment for any business.
Does all of this sound too strenuous or costly for you? We, at NicheSources, can ease that burden for you.
We can source UL-certified products for your brand and verify the certification for you. Alternatively, we can work with you through product development and coordinate the UL certification on your behalf. Our services also include branding and worldwide shipping.
Simply share with us an outline of your sourcing requirements and request a free quote to get started.