As a globally recognized toy brand, LEGO has captured the hearts of children and adults alike with their versatile building blocks.
You may have wondered if these popular toys are made in China, especially if you're a seller searching for potential toy manufacturers for your business.
The answer is yes, a significant portion of LEGO products are, indeed, made in China. The LEGO Group has a large factory in Jiaxing, China which produces 70-80% of the company's products for the Asian market.
However, LEGO also has factories in other countries like Denmark, Hungary, and Mexico, catering to different regions. As a seller looking for toy manufacturers, understanding the role of China in LEGO production is crucial for making informed choices.
This article will guide you through the challenges and opportunities LEGO faces in China and provide invaluable insights on choosing a reliable toy manufacturer for your business.
Key Takeaways
LEGO has a significant manufacturing presence in China, catering to the Asian market.
The company faces various challenges and opportunities while operating in China.
Understanding LEGO's manufacturing strategy can help businesses choose reliable toy manufacturers.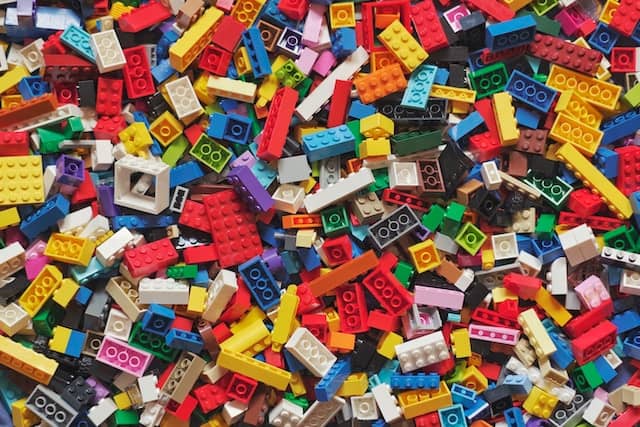 LEGO's Presence in the Asian Market
Growth and Popularity of LEGO in Asia
Lego has been significantly impacting the Asian market, particularly in China, where its growth has been quite impressive.
Expansion in Asia has led to the opening of new Lego stores in cities like Shanghai and Beijing, catering to the increasing demand for Lego sets among consumers.
These stores offer an immersive, hands-on experience, contributing to the growing popularity of Lego in the region.
One major reason for Lego's success in the Asian market is the company's willingness to embrace local culture and incorporate it into their products.
For instance, they have introduced special LEGO sets featuring Chinese cultural themes, such as Chinese New Year celebrations.
Additionally, Lego's strategic partnership with Chinese tech giant Tencent has helped the brand expand its online presence, with initiatives like the Lego Video Zone platform. This platform has already gained significant attention among consumers in Asia.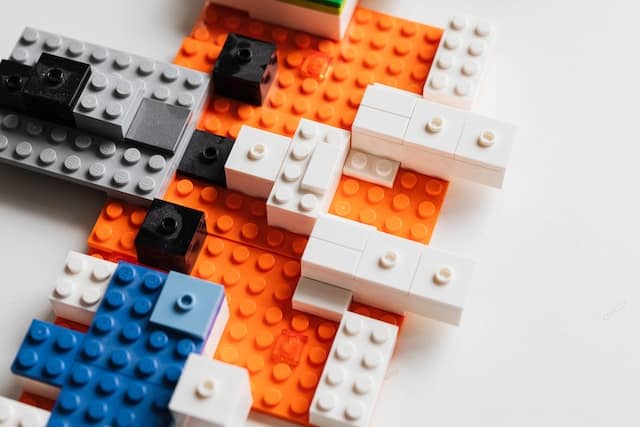 Sales and Revenue
Lego has been experiencing a steady growth in revenue and sales in Asia, especially in China. In 2020, Lego's consumer sales grew by a substantial 21%, with overall revenue increasing by 13% compared to the previous year, reaching DKK 43.7 billion.
This growth was mainly driven by a broader product range, as well as successful investments in e-commerce and expansion in the Chinese market. As a result, Lego's global market share saw impressive growth during the same period.
To sum up, Lego's presence in the Asian market, particularly China, has been marked by a strong growth trajectory and increasing popularity among consumers.
This success can be attributed to the company's ability to adapt to local cultures, expand its product offerings, and invest in innovative marketing strategies.
Are Legos Made in China?
Yes, some Lego sets are indeed manufactured in China. As a seller looking for toy manufacturers for your business, it is essential to understand the role of China in the global toy manufacturing industry.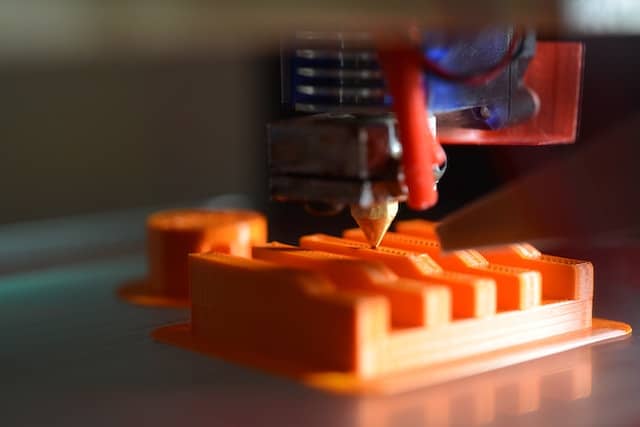 Jiaxing: The Manufacturing Hub
China has long been a dominant player in the toy manufacturing industry. Lego recognized this by establishing a factory in Jiaxing, which serves as their manufacturing hub in the country.
This factory expansion in Jiaxing plays a significant role in Lego's global operations.
As you explore the possibility of working with toy manufacturers in China, consider the benefits of partnering with factories like the one in Jiaxing. Some of these advantages include:
Quality. The Jiaxing Lego factory maintains high-quality standards, ensuring that their products meet the superior expectations of Lego consumers worldwide.
Capacity. The factory in Jiaxing has been expanded to accommodate the long-term growth of Lego in China and Asia, strengthening the region's position as a prominent player in the toy industry.
Logistics. Jiaxing's strategic location enables smooth logistics and distribution channels to reach various markets within Asia and beyond efficiently.
Challenges and Threats to Lego's Success in China
When looking for toy manufacturers for your business, it's important to understand the challenges and threats Lego faces in China. This way, you can better navigate the market and make informed decisions for your own enterprise.
Some of the key market challenges to Lego's success in China include:
Competition from Copycat Brands
One major challenge for Lego in China is the presence of counterfeit products and brands like Lepin that mimic Lego's designs and undercut their prices. These copycats negatively impact Lego's brand reputation and market share in the country.
Higher Labor Costs
As a seller, you should be aware that labor costs in China have been increasing over the years. This can result in higher production costs for companies like Lego, which, in turn, can affect your profit margins and competitiveness in the market.
Growing Demand for Digital and Electronic Toys
The increasing popularity of digital and electronic gadgets among children poses another challenge for traditional toy brands like Lego. To stay relevant and meet customer expectations, Lego needs to innovate and adapt to the changing market demands.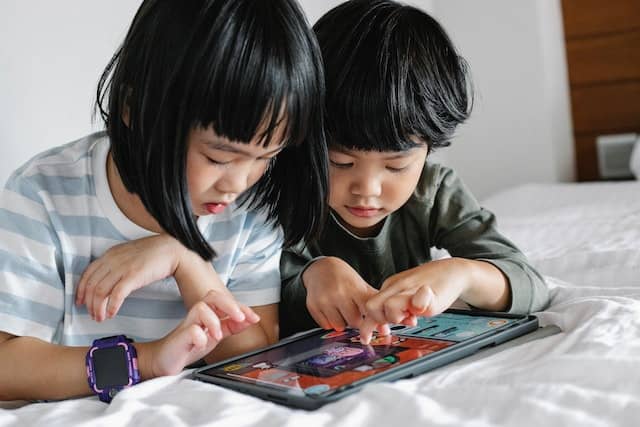 Import Taxes and Regulations
China has regulations in place to protect its local industries, which can result in higher import taxes for foreign companies like Lego.
Lego has already opened its first Chinese factory to circumvent these taxes, but navigating these regulations can still pose a challenge.
Role of LEGO's Different Manufacturing Locations
LEGO sets are produced in various locations around the world, including Denmark, Hungary, Mexico, the Czech Republic, and China.
Denmark is home to the original LEGO factory in Billund, which was established in 1934. This factory is still operational today and serves as the heart of LEGO's global production network.
In Hungary, another LEGO factory is located in Nyíregyháza, which helps cater to the European market. Likewise, the Kladno factory in the Czech Republic also contributes to LEGO's European operations.
Moreover, LEGO has a manufacturing facility in Monterrey, Mexico. This plant supplies LEGO sets to the Americas, ensuring quick distribution and accessibility for customers in that region.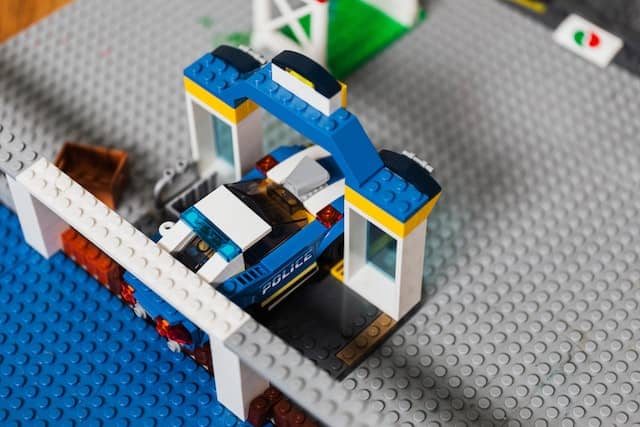 In recent years, LEGO has expanded its manufacturing operations in Asia, particularly in China. The facility in Jiaxing, China, produces LEGO sets for the growing Asian market, including China itself.
The company is also planning to construct a new $1 billion factory in Vietnam to keep up with the increasing demand for its products in the region.
Factors to Consider When Choosing a Reliable Toy Manufacturer for Your Business
1. Research
Start by researching potential toy manufacturers, looking for companies with established reputations in the industry.
Check out their online presence to learn about their products and services, and look for top manufacturers to get an idea of the leading companies in the field.
2. Background Check
Once you've narrowed down your list, conduct background checks on each manufacturer. Ensure they haven't had legal issues or previous client disputes, and verify their business licenses, registrations, and other credentials.
3. Quality Assurance
Focus on manufacturers that prioritize quality assurance, from raw materials to finished products. They should conduct quality control tests during production and have well-defined procedures in place to ensure consistently high standards.
4. Product Range
Look for manufacturers that can produce a wide range of toys. A diverse product range means they have experience working with different materials, designs, and requirements, increasing the likelihood they can meet your needs and expectations.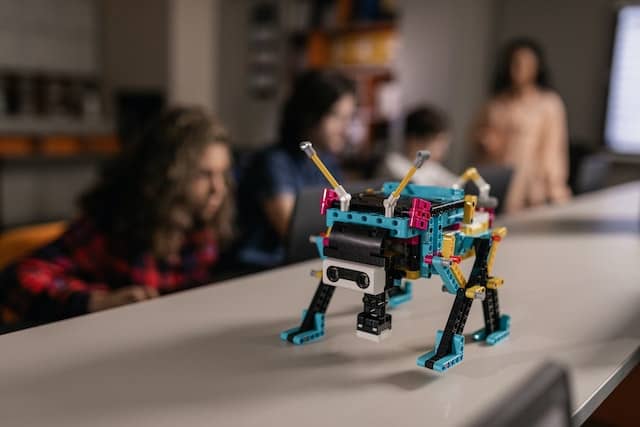 5. Customization
If you want to offer unique toys, find a manufacturer that can do customization or create original designs. They should be flexible and capable of adapting your designs and ideas into tangible products.
6. Production Capacity
Assess each manufacturer's production capacity, ensuring they can meet your volume needs and any spikes in demand. Also, consider their lead times for receiving and processing orders to avoid delays and stockouts.
7. Communication
Effective communication is key when working with a manufacturer. Choose a supplier that responds promptly to inquiries, offers clear explanations, and is willing to collaborate to resolve any issues that may arise.
8. Sample Testing
Request samples from the manufacturer to check product quality, materials, and workmanship before making a commitment. This can help identify potential issues or red flags in their production process.
9. Ethical Practices
Look for manufacturers that adhere to ethical labor practices and have policies in place to protect worker rights and safety.
You may want to choose manufacturers with relevant certifications or declarations, such as ISO, ICTI, or Fair Labor Association standards.
10. Cost and Pricing
Compare costs and pricing structures across manufacturers, but don't choose a supplier solely based on the lowest prices. Consider the overall value, including quality, lead times, and customer service, before making a decision.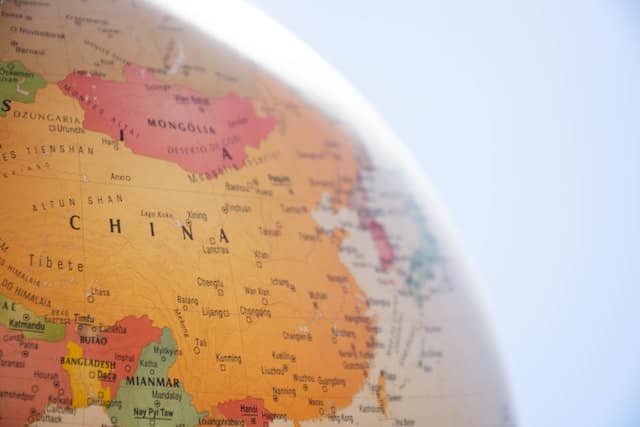 11. Supplier Location
Choose a manufacturer with a convenient location for your business, as it can impact shipping costs and lead times.
For example, Legos are made in several countries like Denmark, Hungary, Mexico, the Czech Republic, and China, but not in the United States.
12. Feedback and References
Seek feedback from other businesses that have worked with the manufacturer. Collect testimonials, online reviews, or even contact references to learn about their experiences.
13. Long-Term Relationship
Having a strong, long-term relationship with your manufacturer can lead to better collaboration, communication, and ultimately lead to a more successful business partnership.
Aim to work with suppliers who share your values and are committed to the growth of your business.
Frequently Asked Questions
Which Countries Have LEGO Production Facilities?
LEGO sets are manufactured in multiple countries, including China, Denmark, and Mexico. The company has expanded its factory in Jiaxing, China to meet the growing demand in Asia.
They also have production facilities in Monterrey, Mexico, catering to the American and Mexican markets.
To become a LEGO authorized seller, you must first contact LEGO directly by visiting their official website and submitting an application.
The company will review your application, and if approved, they will provide you with the necessary guidelines and requirements to maintain an authorized seller status.
Be prepared to meet LEGO's strict quality and branding standards.
How to Identify Fake or Knockoff LEGO Sets?
To distinguish between genuine LEGO sets and knockoffs, pay close attention to the following details:
Quality of the plastic. Genuine LEGO bricks are made from high-quality ABS plastic, while knockoffs often use cheaper materials.
Logo. Check for the official LEGO logo on bricks, packaging, and instructions. A fake or counterfeit product may feature a different logo or no logo at all.
Missing or incorrect parts. Knockoff sets may not include all the pieces needed to complete a build or have pieces that are incorrect in shape or color.
What Are Some Popular LEGO Alternatives?
While LEGO stands out as a leader in the construction toy market, there are several other brands that parents and kids might also enjoy.
Some popular alternatives include Mega Bloks, Playmobil, K'nex, and Nanoblocks. Each of these brands offers a different style or niche, ensuring that there is something for everyone.
What Other Toy Manufacturers Can You Find in China?
China is home to a vast number of toy manufacturers, producing a wide variety of products. For those looking to source wholesale toys from China, consider exploring these toy suppliers who offer a diverse range of toy options for resale.
Always be diligent in vetting suppliers to ensure product quality and ethical manufacturing practices.
The Influence of China on LEGO Production
China has played a significant role in the production of LEGO sets, with the company even announcing an expansion of their factory in Jiaxing.
Many businesses, like LEGO, have chosen to outsource production to China due to the lower manufacturing costs and massive workforce availability.
This has helped companies maintain high-quality products without sacrificing affordability for consumers.
As a seller looking for toy manufacturers, you may be wondering why it's important to consider China for your production needs.
Not only do Chinese manufacturers offer competitive pricing, but they are also known for their timely delivery and efficient production processes. This means you can get your products to market quickly, giving you an edge over competitors.
As you consider your options for toy manufacturing, remember that partnering with a sourcing agent like NicheSources can help you navigate the complex world of outsourcing and find the best manufacturers to support your business's goals.
To explore further, don't hesitate to request a free quote from us at NicheSources, and capitalize on the benefits of outsourcing your production to China.