Lululemon is a renowned athletic apparel company that has captivated the world with its high-quality yoga, running, and training gear.
Founded in Vancouver, Canada, in 1998, this brand has expanded globally and amassed a loyal customer base that appreciates its attention to detail, innovative designs, and technical fabrics.
As a conscious seller, you might be curious about the manufacturing process and the locations where this favorable activewear is made.
In this article, we delve into the production of Lululemon products, shedding light on the various countries involved and the company's efforts to maintain ethical and sustainable manufacturing practices.
Key Takeaways
Lululemon is a popular activewear brand with a global presence, originating in Canada.
The article explores the diverse manufacturing locations and practices of Lululemon products.
Ethical and sustainable manufacturing are important aspects of the brand's production process.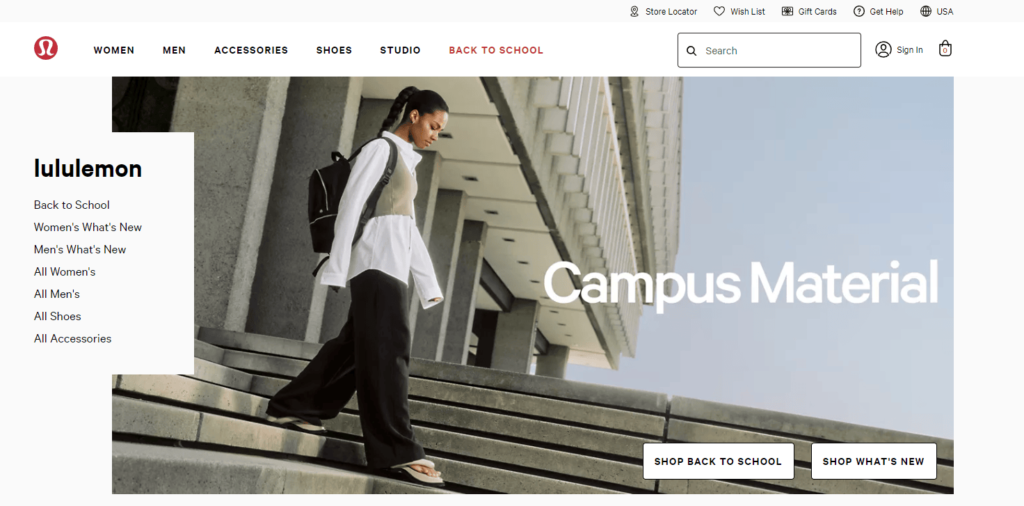 History of Lululemon
Lululemon was founded by Chip Wilson in 1998 in Vancouver, Canada. The company initially embraced a unique concept, turning their design studio into a yoga studio by night.
As a yoga-inspired, technical athletic apparel company, Lululemon has grown to cater to both women and men who are passionate about living healthy and active lifestyles.
Their first standalone store opened in November 2000, located in Vancouver's Kitsilano neighborhood. This marks the beginning of your beloved Lululemon stores, where you can find high-quality, beautifully designed athletic apparel.
The company has certainly come a long way since its humble start as a design-yoga studio hybrid.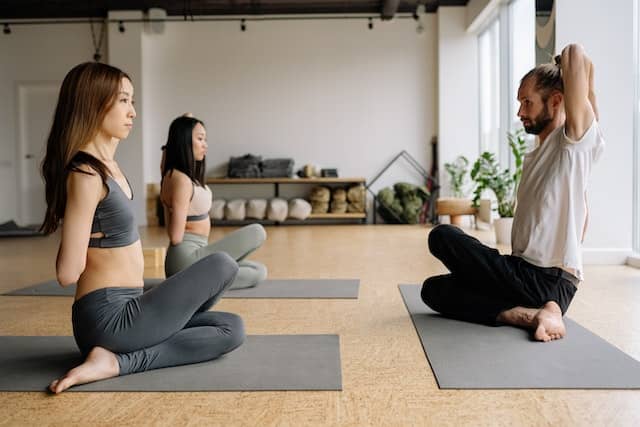 At the core of Lululemon's brand is a focus on community and connection. The company remains true to its roots, attributing much of its identity and soul to the global community it continues to serve.
Offering gorgeous athletic apparel, the company has made a lasting impact on the wellness and fitness industries and aims to inspire and uplift consumers in their journey toward a healthy and fulfilling life.
Products and Offerings
As a fan of Lululemon, you're likely familiar with their wide range of products. They have everything from leggings and yoga pants for women to men's sportswear and athleisure.
Designed for comfort and style, Lululemon's selection of leggings and yoga pants are perfect for both your workout sessions and casual outings.
For men, the brand offers various sportswear options like jackets, menswear, belt bags, and more, so anyone doesn't have to sacrifice style for function.
Furthermore, Lululemon offers various accessories to complement their activewear, such as water bottles, perfect for staying hydrated during those intense workout sessions.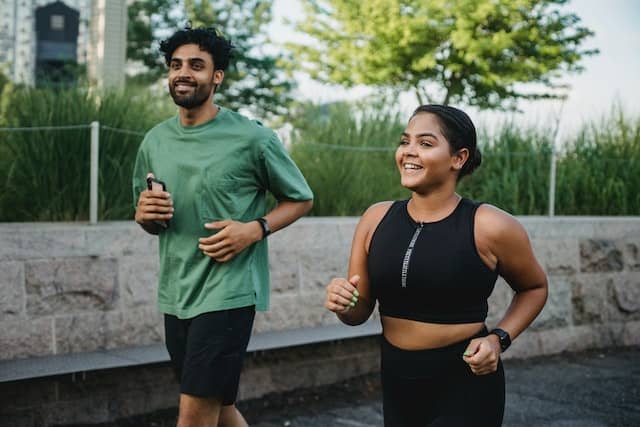 Their athleisure and sportswear collections offer options for both men and women, ensuring everyone can find something to suit their tastes and preferences.
It's no surprise that the brand has earned its place among the top activewear wholesale vendors in the business, keeping fitness-loving customers satisfied with quality products.
Lululemon Production Locations
Lululemon's manufacturing facilities are scattered across various countries, such as China, Vietnam, Indonesia, Taiwan, Cambodia, Bangladesh, and Canada, to name a few.
By leveraging production facilities in countries like China, Vietnam, and others, Lululemon can broaden its reach, ensuring it caters to diverse markets and consumers.
Plus, it enables the brand to optimize material sourcing, utilize local expertise, and take advantage of favorable policies.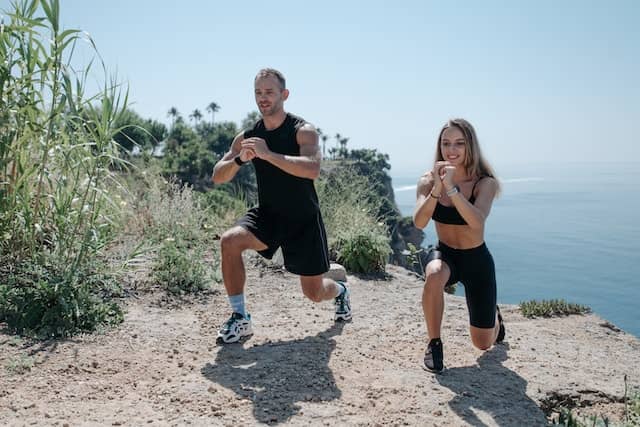 The quality of Lululemon's products is one of its prime concerns. To ensure they deliver consistently high-quality sportswear, they employ these strategies in their global manufacturing processes:
Meticulously select raw materials and components, sourcing them from reputable suppliers.
Work closely with skilled manufacturers in various countries, including South Korea, Bangladesh, and Peru.
Adhere to strict quality control guidelines, ensuring every product is crafted to meet the brand's high standards.
Regularly inspect production facilities and working conditions, adhering to international labor, safety, and environmental standards.
Overall, Lululemon's extensive global sourcing and manufacturing practices ensure they maintain their position as a leading athleisure and sportswear brand, while continually focusing on delivering top-quality products.
Ethical Manufacturing Practices
Lululemon is committed to manufacturing ethically and ensuring safe working conditions for its employees.
While their products are made in multiple countries globally, the company strives to maintain high standards for workers' rights and fair labor practices throughout their supply chain.
Lululemon follows a strict Vendor Code of Ethics, which helps ensure compliance with labor laws and international standards in every location where the products are made.
This approach enables them to maintain a consistent ethical stance, regardless of the numerous factories in many different countries.
Some important worker welfare and factory conditions initiatives by Lululemon include:
Prohibiting child labor, slavery, and human trafficking
Ensuring fair wages and benefits for workers
Upholding workers' rights to safe workplaces and freedom from discrimination
Promoting employee training and professional development
By doing so, Lululemon creates a friendly and productive environment for their employees and suppliers, contributing to the overall sustainability and well-being of the communities in which they operate.
Sustainable Manufacturing Practices
Lululemon is dedicated to sustainable manufacturing practices. They aim to make their products with minimal impact on the environment without compromising the high-quality their customers have come to expect.
By 2025, Lululemon plans to achieve at least 75 percent sustainable materials for its products. This includes using fibers that are recycled, renewable, regenerative, responsibly sourced, or some combination thereof.
One of the key materials in Lululemon's products is Luon fabric. This fabric is made of nylon, which is known for its durability and stretchability.
The brand focuses on using high-quality materials like Luon to ensure their products have a long lifespan, which ultimately reduces waste and helps conserve resources.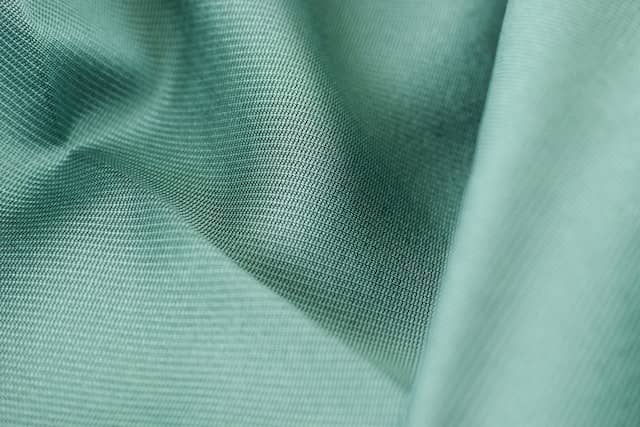 Consumers can also feel good about Lululemon's commitment to responsible sourcing. They work closely with suppliers from various countries, including the United States, to maintain ethical and environmentally friendly practices.
In fact, most of their apparel is made in 26 countries worldwide, allowing them to closely monitor and collaborate on sustainability initiatives.
Finally, Lululemon has partnered with leading sustainable materials innovator Genomatica to incorporate renewably-sourced, bio-based materials into their products, further demonstrating their commitment to environmental stewardship.
Frequently Asked Questions
Why Is Lululemon So Popular?
Lululemon has gained popularity due to its high-quality athletic apparel and trendy designs. Their products are particularly well-known for excellent fit, comfort, and durability.
Furthermore, the brand has built a strong community around health, fitness, and personal development, contributing to its widespread success.
Which Country Supplies Lululemon's Fabric?
Lululemon sources its products and fabrics from 26 countries, including the United States.
However, most of their clothing is made in Asia, where manufacturing costs are low. Some of the manufacturing countries include China, Vietnam, Sri Lanka, Taiwan, and the Philippines, among others.
Can I Find Lululemon Manufacturers on Alibaba?
While you may find some manufacturers on Alibaba that produce athletic apparel similar to Lululemon's products, it's important to note that these manufacturers are not necessarily endorsed or authorized by Lululemon.
To ensure the highest quality and authenticity, it's advised to purchase your Lululemon apparel directly from their official stores or website.
How Can I Purchase Directly from Lululemon's Manufacturer?
Currently, there isn't a direct way for consumers or sellers to purchase Lululemon products from their manufacturers. Lululemon maintains strict control over its distribution channels to maintain quality standards and brand integrity.
Therefore, it's recommended to purchase Lululemon products from their official retail stores or online platform.
Finding Quality Manufacturers: Learning from Lululemon's Sourcing Strategies
As you probably already know, many brands like Lululemon outsource their production to countries like China. Reasons for this could range from lower production costs to utilizing specialized skills in these regions.
If you're a small business owner considering sourcing products from China, working with a professional sourcing agent like NicheSources can help you achieve your goals.
Our friendly team at NicheSources assists businesses like yours in finding the perfect suppliers, ensuring thorough quality control, and assisting with shipping arrangements.
Don't forget — you can always request a free quote for your sourcing needs.