DHgate is an online marketplace that originates from China. It offers a broad selection of consumer goods ranging from personal care to electronics, and much more.
On average, DHgate can take between 3 to 21 working days to process and ship an order. This is due to a variety of factors including order processing time, the destination of delivery, or even the nature of the order.
In this blog, we delve deeper into these factors as well as other aspects of DHgate shipping that are worth taking note of before sourcing goods on the platform.
Shall we begin?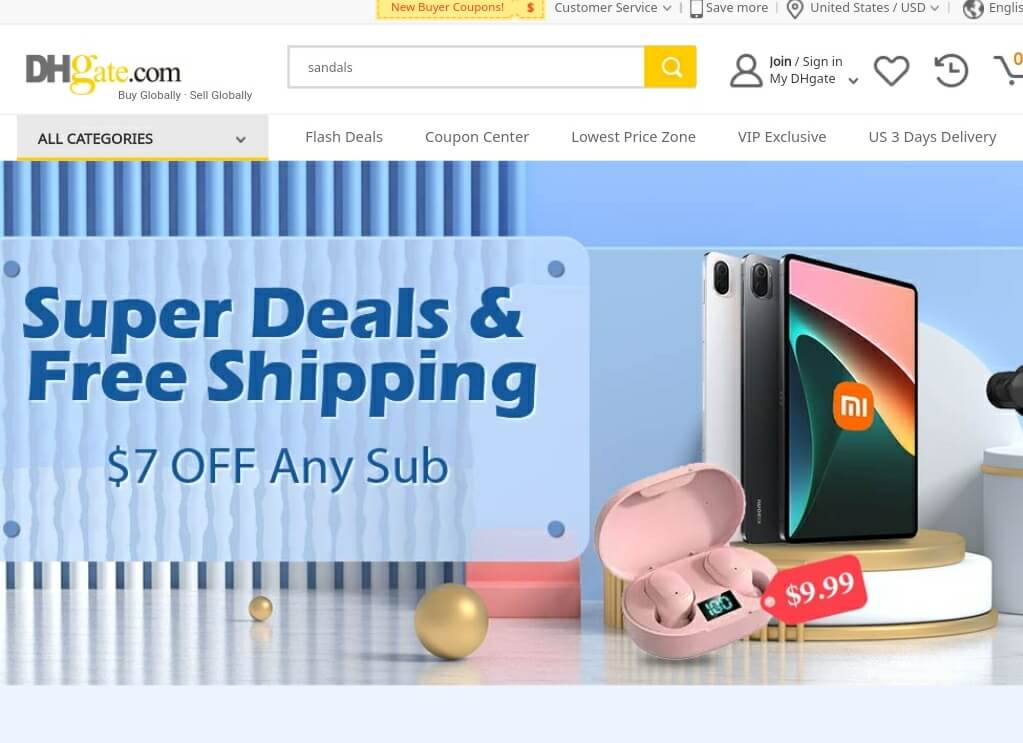 How Does the DHgate Shipping Process Work?
In any business, the shipping process impacts how long it takes for an order to be fulfilled. So, for better context, here is a quick look at how DHgate shipping works.
You place your order and pay for it
The vendor/seller receives your order and begins to process it
When the order is ready, the seller hands it over to the shipping carrier
The seller receives a tracking number and shares it with you so that you can keep tabs on your package
Once you receive the tracking number, you can monitor the progress of your shipment by:
Accessing the 'My Orders' section and clicking on the option marked 'Order Tracking'. It will indicate how far along your order is in the shipping journey.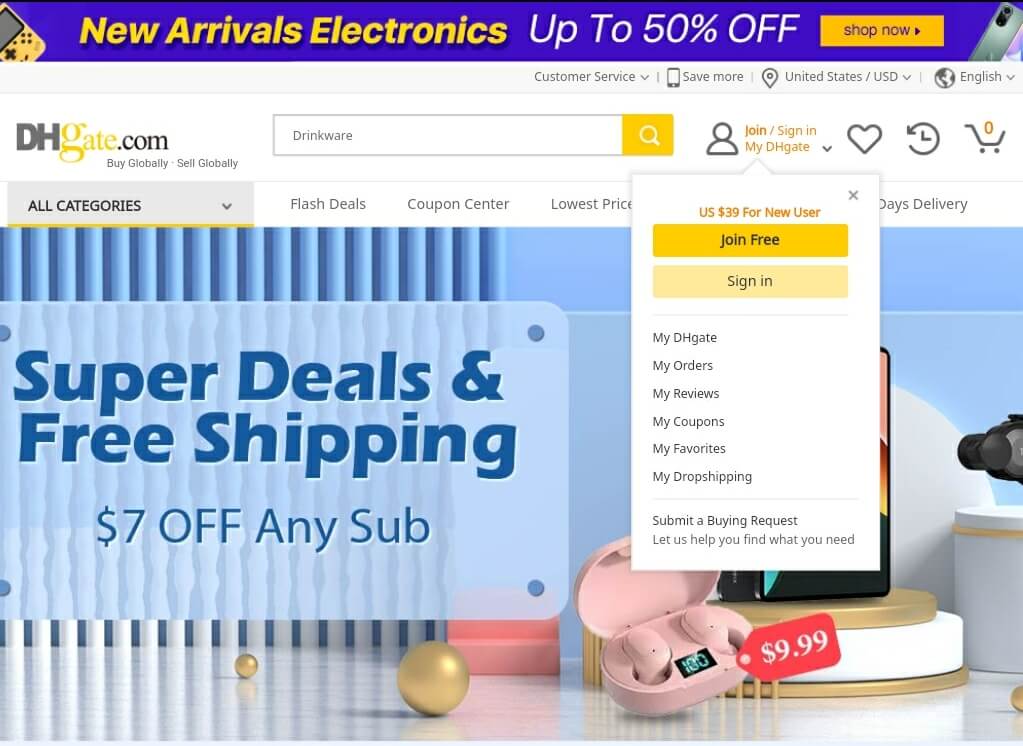 Entering the tracking number on the website of the shipping carrier that the seller used to ship your package.
Copying and pasting the tracking number on a third-party tracking platform. This may, however, not work for all carriers.
Contacting the DHgate customer care desk for an update. This would particularly be ideal in instances where your tracking number is not showing any progress on any platform or the tracking number is wrong.
What Shipping Methods and Carriers Does DHgate Use?
The type of carrier and the method of shipping that a seller uses directly impact how long it takes for your package to arrive.
DHgate sellers currently use:
Hong Kong Post
Post Link
FedEx
DHL
TNT
China Post
EMS
Singapore Post
Naturally, some of these carriers are more efficient than others. As such, if a seller does not use any of your preferred carriers, consider reaching out to ask if they can make an exception or find a different seller.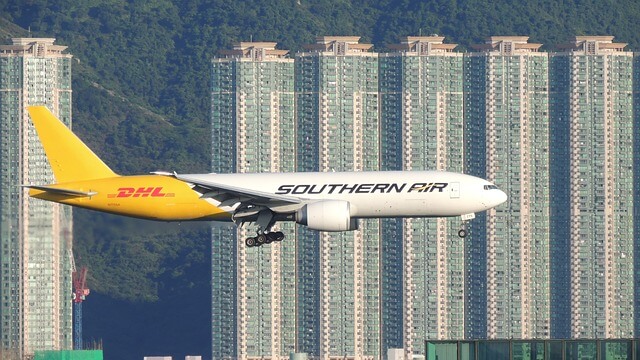 On timing, air freight is usually more suitable for urgent deliveries as it is much faster than sea shipping. However, your shipping costs will likely be higher and not all items can be shipped in planes due to safety restrictions.
What Is the DHgate On-time Delivery Guarantee?
The DHgate On-time Delivery Guarantee is a policy put in place to protect buyers and keep sellers accountable when it comes to shipping orders on time. It requires sellers to indicate how long it would take them to deliver each item that they list on DHgate.
The guarantee comes into effect after a seller has processed an order, handed it over to the local carrier, and uploaded the tracking number.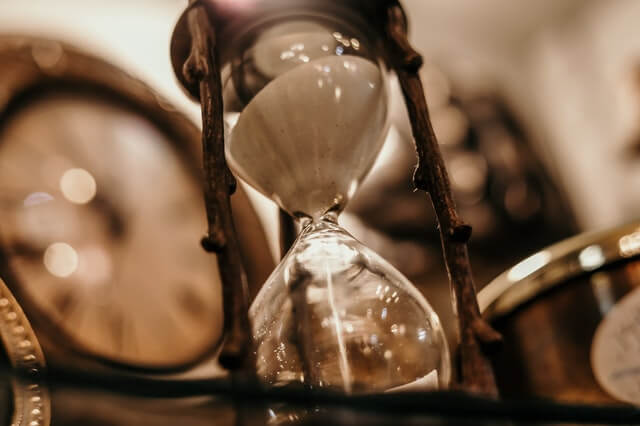 If their on-time delivery guarantee states that delivery will be achieved within 15 days, then your goods should arrive by then. If 15 days lapse and you have not received your package, you can claim a full refund through the DHgate returns and refunds process.
Be sure to also distinguish timelines stated as days and those stated as working days or business days. The latter means the number of days that are indicated only includes days from Monday to Friday.
Guaranteed vs Estimated Delivery Timelines
As you review products before purchase, you may notice that a product may have a guaranteed timeline and an estimated timeline. They imply different things and it thus is important not to confuse one for the other.
The guaranteed timeline is a schedule of delivery that the seller assures you of and can be held accountable for. It is the whole point behind the 'On-time Delivery Guarantee' policy.
Meanwhile, the estimated delivery time is usually generated by DHgate and not the seller. It is only an approximated date that you can use for reference but it can not be used to seek a refund in case of a delay.
Exceptional Circumstances that Are Not Covered By the On-time Delivery Guarantee
The DHgate On-time Delivery Guarantee is binding for sellers in that they can be penalized if they do not fulfill orders by the time they promise to. However, a seller can not be held liable under the guarantee if:
You violated the DHgate payment policy and paid a seller through unauthorized channels.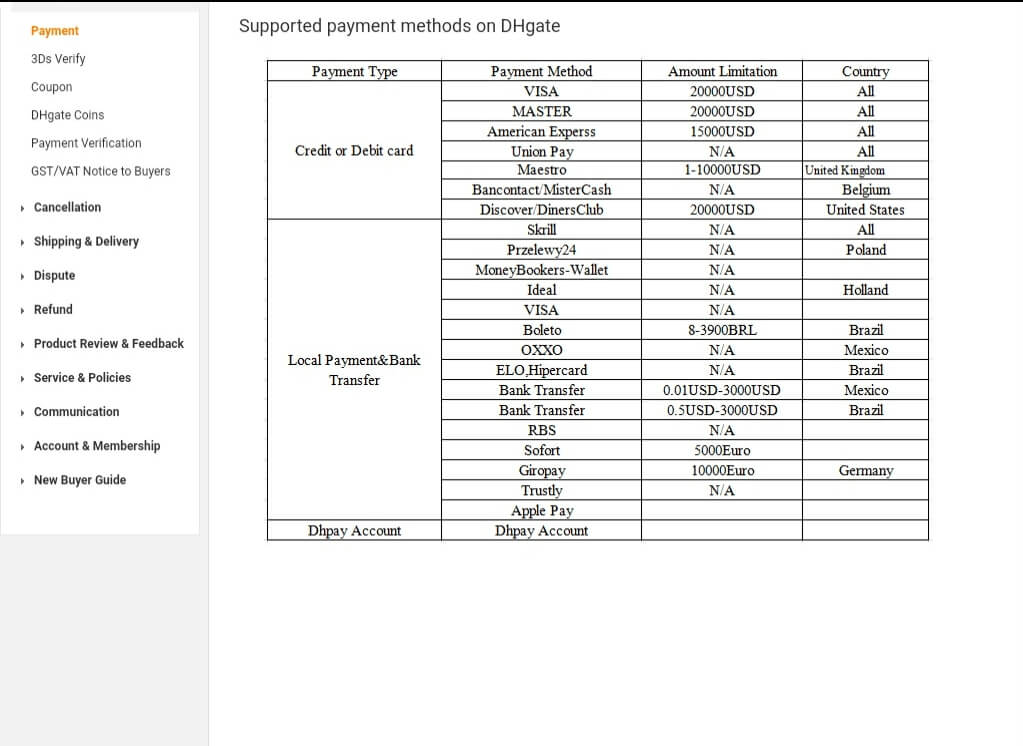 The cause of delayed delivery involves things, like adverse weather or a maritime accident, that are beyond the seller's control.
You provided erroneous shipping details to the seller.
What Causes the Disparity in DHgate Shipping Times?
The shipping duration of DHgate orders can be influenced by different factors. They include:
Order Processing Time
DHgate is only an e-commerce platform and thus does not sell you the goods directly. Instead, it brings together a multitude of sellers that individually receive and process orders.
The average order processing time for products that are in stock is about 24 hours. In contrast, if an item is not in stock, the order processing could take a couple of days.
Additionally, different sellers often have their own order processing protocols. Therefore, some could also take longer to process an order than others.
Order Requirements
Bulk orders, fragile items, or orders that require to be packed in a specific way may generally take longer than standard orders. In most instances, the seller may even mention this before or immediately after receiving your order instructions.
On the upside, if your order has no special requirements or is not in bulk, processing it could be much faster as it just needs to be packed, labeled, and handed to the shipping carrier.
The Shipping Method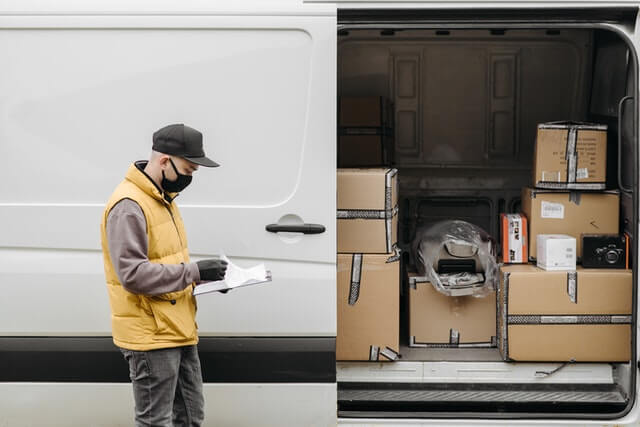 Air freight is typically the fastest shipping method. Sea shipping, which is the other option for bulk or international deliveries, could take a month or more.
Rail transport, on the other, can be a good compromise between air freight and sea. However, it may only be a viable option for destinations in and around China as well as some parts of Europe that are linked to China via rail.
The Destination
DHgate orders predominantly ship from China. As such, if you are shipping to an address in China, you could receive your order as soon as 3 days or even less.
In comparison, the amount of time that it takes to ship outside China is determined by how far the package needs to go. Shipping to Singapore, for example, is likely to take a shorter time than shipping to South Africa because the former is closer.
The Season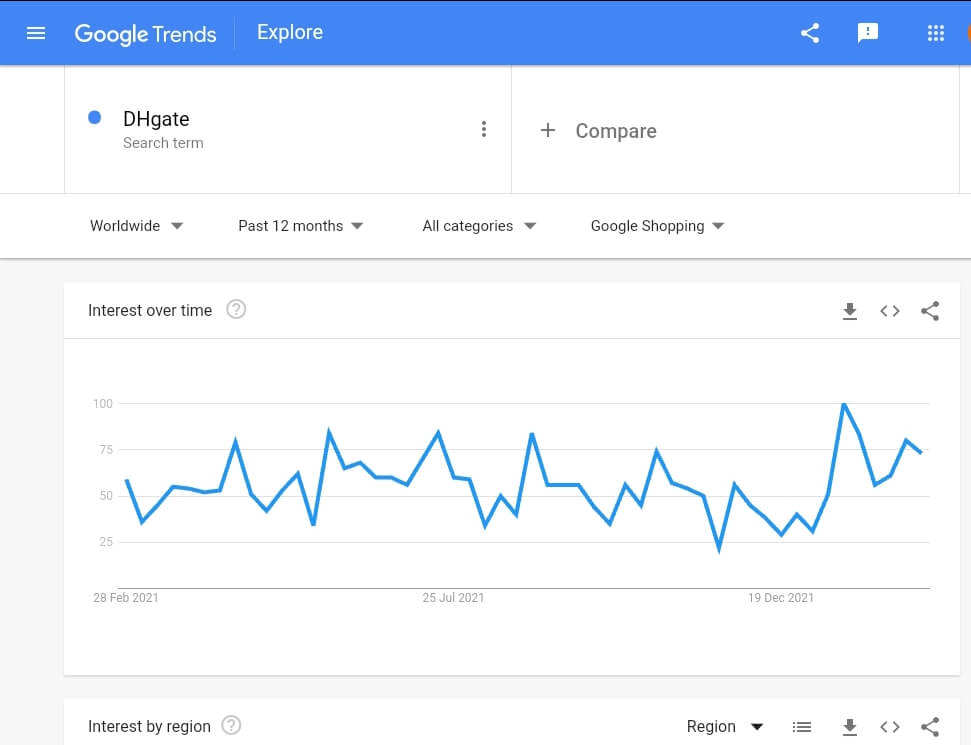 Some months, like the 3rd quarter of the year, are characterized by high volumes of shopping due to holiday festivities. Sellers can get a bit overwhelmed by the high volume of orders and, in turn, take a bit longer to process them.
Further, even when the sellers remain efficient in processing orders, shipping carriers are usually in very high demand. So, it may still take longer than usual to find a carrier that has room to ship the goods on schedule.
Aside from these challenges, events like extremely bad weather, maritime incidents, or even a global pandemic(as witnessed in recent years) can also cause immense shipping delays.
FAQs About DHgate Shipping
How Can I Avoid Shipping Delays on DHgate?
Most DHgate deliveries go smoothly and are affected on time. However, you could use some of the below to save yourself the headache of delays.
Plan– if you are aware that you may need an item within a certain amount of time, order it well in advance to avoid being caught up in a last-minute rush.
Provide concise instructions- if your order instructions, for things like packaging or the number of items you want, are not clear, then it may take a lot of back and forth before you and the seller to clarify things, and prolong order processing. Clear instructions save time.
Counter-check your shipping details– erroneous shipping details could result in your package being sent to the wrong address or not being shipped at all. Make an effort to always confirm that every detail you provide is accurate.
Is It Possible to Fast-track Shipping on DHgate?
Yes, it is.
Where possible, opt for sellers that use carriers such as DHL, FedEx, or even China Airpost Mail, that provide air freight services. They are faster.
Alternatively, you could hire a freight forwarder or a sourcing agent in China to receive your order and ship it to you.
The upside to this approach is that the agent is based in China and may receive your order in less than a week. They would then get any custom clearances that may be required and ship the goods to you in the fastest way possible.
A sourcing agent could also:
Perform quality checks on your behalf to ensure that you do not receive faulty goods.
Repackage your order in branded packaging in accordance with the instructions you provide.
Handle dropshipping order fulfillment on your behalf upon request.
Is DHgate Estimate Delivery Date Accurate?
Not particularly. It is just a ball-park timeline of how long delivery may take. A guaranteed delivery date is likely to be more accurate.
How Long Does DHgate Take to Deliver to the USA?
Unfortunately, there is no standard delivery time for most DHgate delivery zones.
That said, delivery timelines for the USA come down to the shipping carrier that your seller uses. DHL, UPS, or FedEx, for example, could take between 3 to 7 days to deliver. In contrast, others like ePacket could take anything from a week to 30 days.
What Should I Do If My DHgate Order Does Not Arrive on Time?
If the indicated delivery period lapses, consider:
Contacting the seller– they may be in a better position to reach out to their courier and get an update on why your package has not arrived.
Contact the local branch of the courier that was used to ship your package- contacting the local office could help you determine whether the package is on its way, was delivered to an erroneous address, was not shipped, or if it arrived and just was not delivered to you.
Claim a refund- the DHgate policy allows you to claim a refund for a delayed or an unfulfilled order. You could also let the customer care team know if the seller was unhelpful in resolving your issue so that they are rated accordingly.
In Conclusion
Long and unreliable shipping times can be a major deterrent for any online shopper. They can interfere with the supply chain of a business and even cause losses if the order is not only delayed but also does not ever arrive.
On the upside, sellers on DHgate are now bound by policies that keep them accountable, and buyers can also easily seek a refund for delays and botched deliveries.
Better still, if you have any doubts about whether a seller will ship your order In time, we can handle your orders for you. We can receive your order and ship it through the fast and reliable couriers that we work with for worldwide shipping.
Do send us a brief of your shipping needs, request a free quote, and we will get back to you with details on how we can help you navigate stress-free shipping.