Quality sleepwear provides comfort for a good night's sleep. More so when it fits right and is made of just the right fabric to either keep you cool or warm enough. Some stylish charm is also a plus for anyone that likes to go to bed in style.
While these expectations sound quite simple, finding a sleepwear supplier that meets all these standards can be challenging. Moreover, even when you do, other factors like pricing, logistics, or MOQ can be prohibitive.
However, keep that from deterring you, there are stellar wholesale sleepwear suppliers that you can certainly count on. Come along and let us introduce you to them.
Funtex
Funtex has been producing sleepwear for adults and children since 2016. It sells its apparel locally but also works with brands and sells to retailers internationally.
The Funtex factory is well-equipped and meets BSCI, WRAP, SMTA, and Walt Disney inspection standards. It has a production of between 90,000 to 99,999 sleepwear pieces a month.
You can buy ready-made sleepwear designs or opt for custom ODM or OEM designs. However, the company has a lower production capacity of 70,000 to 79,999 pieces of ODM and OEM designs. It also has an MOQ of 1,000 to 1,999 pieces for such orders.
Key Products
Robes
Onesies
Gowns
Pajamas
Hoodies
Sweatshirts
Locations
Qingdao, Shandong Province, China – Company Headquarters
Nantong, Jiangsu Province, China – Company Factory
MGOO Fashion Apparel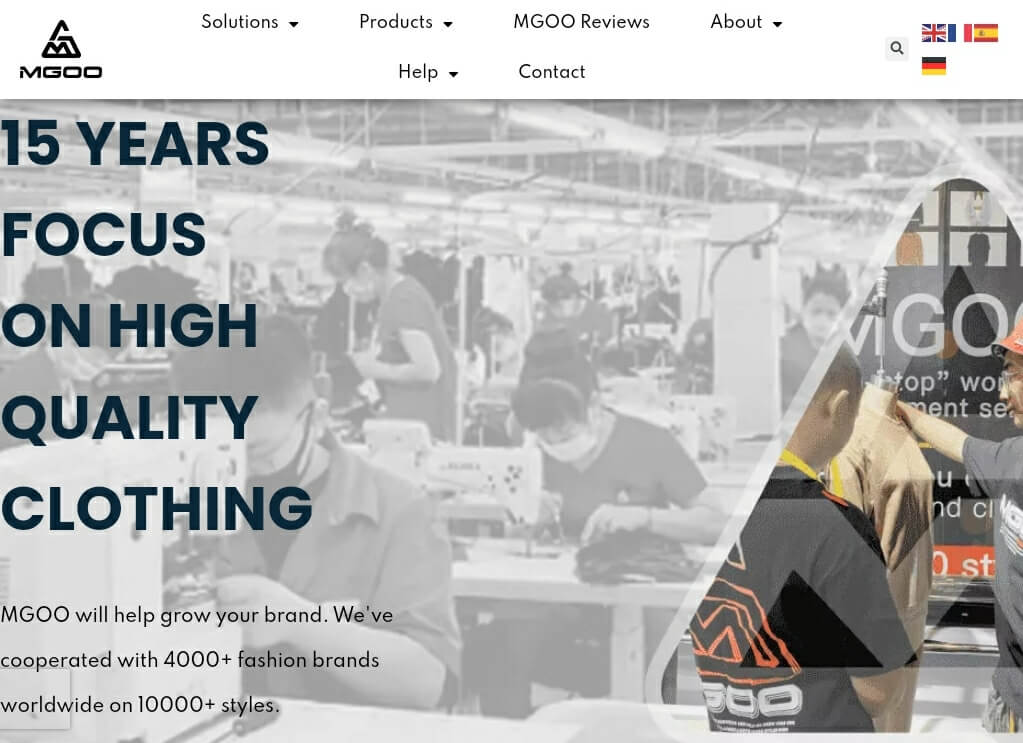 MGOO Fashion Apparel could be a great sleepwear wholesale supplier if you prefer custom designs.
Working with the company is quite simple, as you only need to share your sleepwear designs or ideas, and the firm will bring them to life. It also provides a full raft of services, including:
Design
Material sourcing
Photography
Manufacturing
Notably, MGOO is an eco-conscious supplier that adheres to sustainable and ethical business practices. This is evident because it offers fabrics made from recycled materials instead of those obtained from animal parts. Further:
Its factory workers earn a living wage.
Its fabric suppliers are GRS and GOTS-certified.
The MOQ is 100 pieces per style, but if you require more than 5 colors per style, you can get an MOQ of 80 pieces. MGOO provides size grading, too, for each order.
Key Products
Men's sleepwear t-shirts
Men's pajama sets
Women's pajama sets
Women's sleepwear shorts, trousers, t-shirts
Location
Foshan City, Guangdong Province, China
Eelimner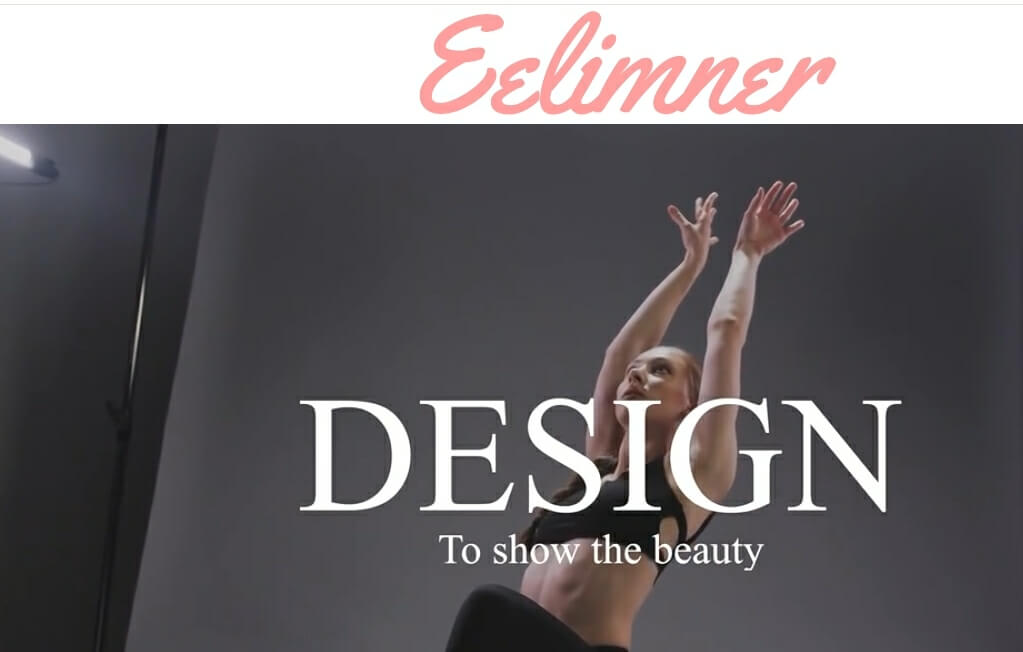 Eelimner has been in the pajama business for over 6 years now. It offers ready-to-sell sleepwear but also accepts ODM or OEM orders.
Eelimner Sleepwear is trendy, comfortable, and stylish. Plus, the company works with various fabrics that can appeal to different tastes. You can also choose specific fabrics if you opt to order custom sleepwear.
All sleepwear items undergo rigorous quality inspection before shipping.
Key Products
Pajamas
Nightgowns
Onesies
Short sets
Sleeping tees
Location
Jinghu Avenue, Huadu District, Guangzhou
Tingmei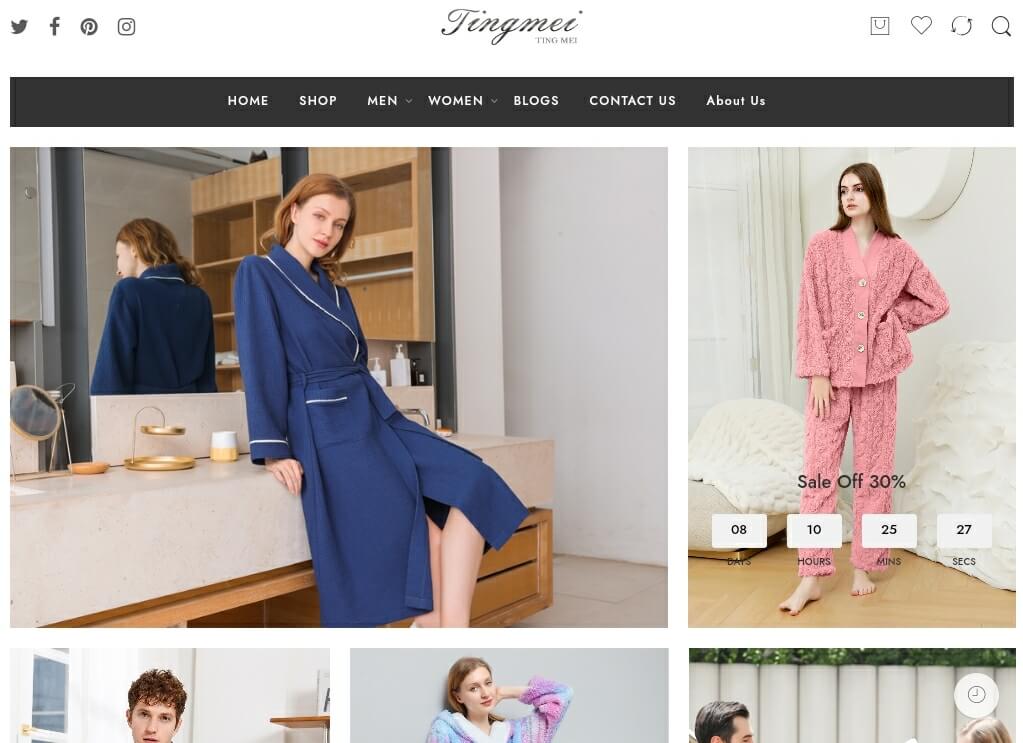 Tingmei has more than a decade of experience in the sleepwear industry. It designs, manufactures, and sells a variety of sleepwear apparel locally and abroad.
The company's dedication to quality and comfortable sleepwear fabrics particularly stands out. Its pajamas and throw blankets, for example, are made using fleece fabric which is fairly light and warm at the same time. The stitchwork in all items is equally meticulous.
You can browse through collections and place orders online through the Tingmei website. Alternatively, you can contact the company directly to make arrangements, especially for bulk orders.
It takes about 7 to 30 days to process and dispatch orders.
Key Products
Dressing gowns
Sleepshirts
Pajama sets
Robes
Onesies
Snuggle blankets
Location
Tonglu County, Zhejiang Province, China
Jiaxin Silk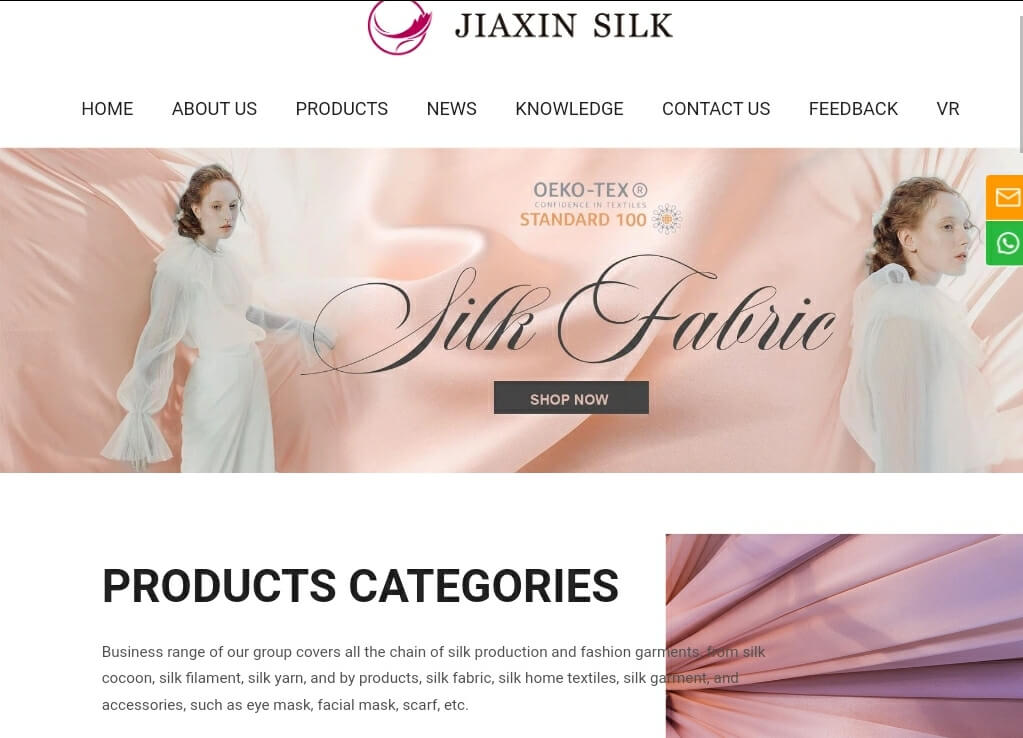 Jiaxin Silk is a go-to supplier of silk sleepwear and bedtime essentials like pillowcases.
The company handles all aspects of the silk production process right from the cocoon until it is woven and dyed. Therefore, unlike most sleepwear suppliers, Jiaxin silk sleepwear is authentic, luxurious, breathable, and sweat-resistant.
You can order any in-stock designs or work with Jiaxin Silk to develop custom sleepwear. The MOQ for in-stock designs is 50 pieces, which may vary for custom orders.
Key Products
Women's silk slips
Camisoles
Silk boxers
Sleepshirts
Robes
Kids' pajamas
Adult pajama sets
Location
Jiaxing, Zhejiang, China – Company Headquarters
Lujiang, Anhu; Phnom Penh, Cambodia; Yangon, Myanmar- Woven Garment Factory
Silk Homewear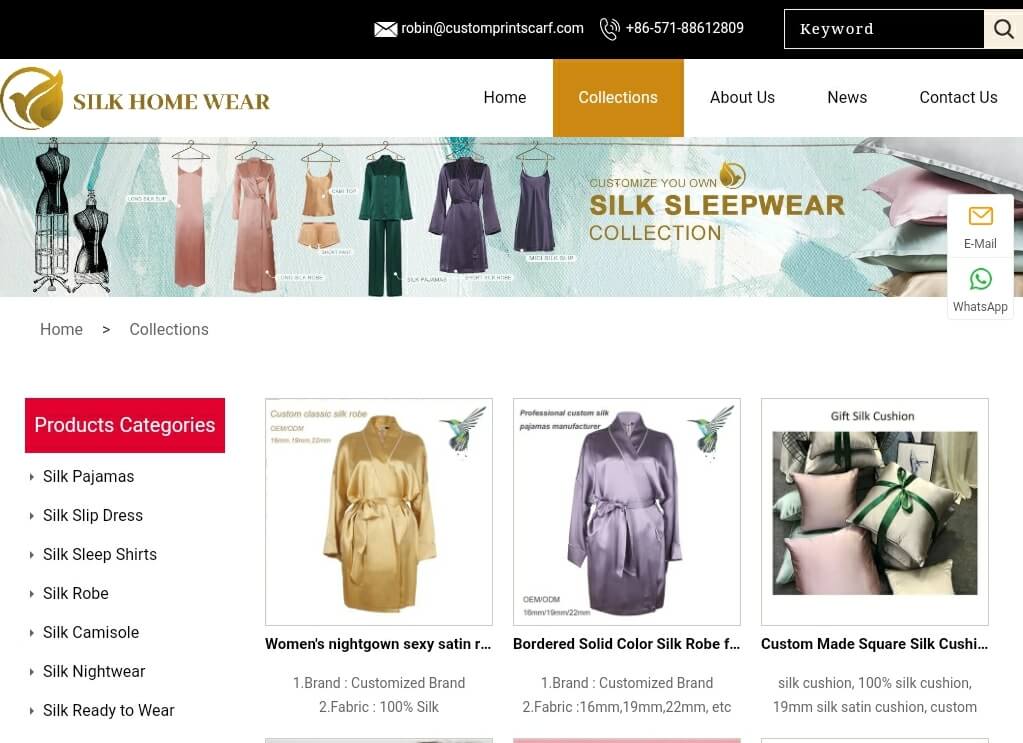 Silk Homewear began as a silk tie and scarf manufacturer but has since diversified into sleepwear. It is located right in the silk-producing region of China and thus has access to high-quality silk. It maintains the integrity of the fabric by processing it in-house.
You can source both white label and private label silk sleepwear from this supplier. White labeling is easy as you only need to choose a design from the company catalog, select your preferred colors, and share customization details like your logo.
However, if you prefer fully custom sleepwear unique to your brand, you can share your designs with the Silk Homewear team for production.
The MOQ for both OEM and ODM orders is 100 pieces per style.
Key Products
Pajamas
Slip dress
Sleepshirts
Robe
Camisole
Location
Yuhang District, Hangzhou City, China
HSZ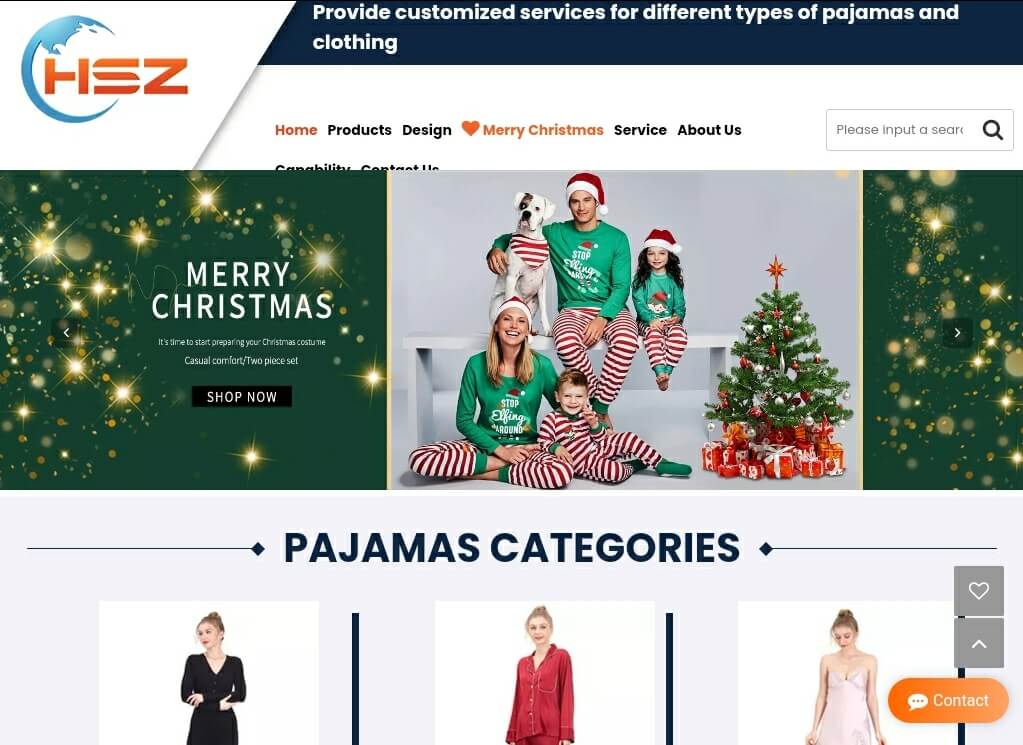 HSZ is a sleepwear manufacturer with an integrated trade team. This makes it easier to source sleepwear from the company, especially if you do not require custom manufacturing services.
The sales team is available for consults where you can share what kind of sleepwear you need and they offer feedback. They may suggest in-stock designs or custom sleepwear if the company does not have the designs you need in stock.
Samples for custom designs take about 12 days, while production takes 25 to 35 days after payment. All sleepwear items undergo quality inspections before shipping, and the team can send videos and photos for confirmation.
Key Products
Long, short, and mid-length robes
Pajama sets with shorts or trousers
Nightgowns
Onesies
Bodysuits
Slips
Bridal collection sleepwear
Location
Shantou City, Guangdong Province, China
Wonderful Textile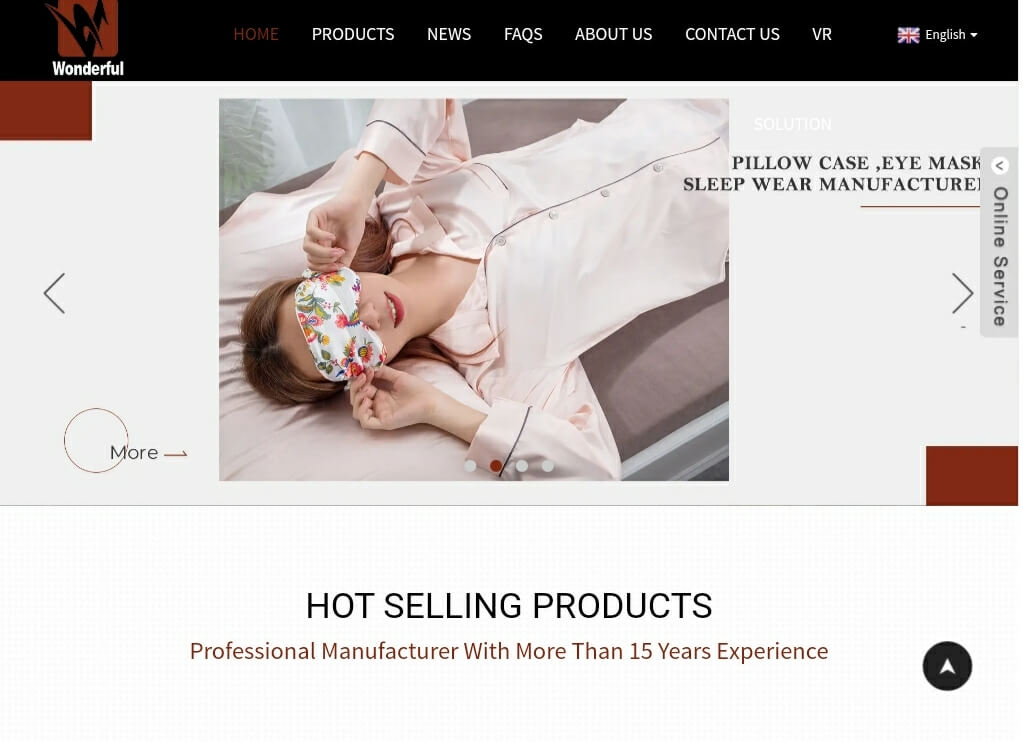 Wonderful Textile has been manufacturing and supplying sleepwear to retailers in China, the US, the EU, Japan, and Australia for a decade. It specializes in silk sleepwear but accommodates other fabric requests too.
The lead time for samples is about 7 days, while sleepwear orders take 20 to 30 days. You, however, need to meet the set MOQs to qualify for wholesale pricing.
The quality control team inspects all sleepwear items after production, packs them for export, and ships them to your preferred destination. The company can arrange the shipping process for you.
Key Products
Pajama sets with shorts or trousers
Location
Shaoxing, Zhejiang, China
Pyjamas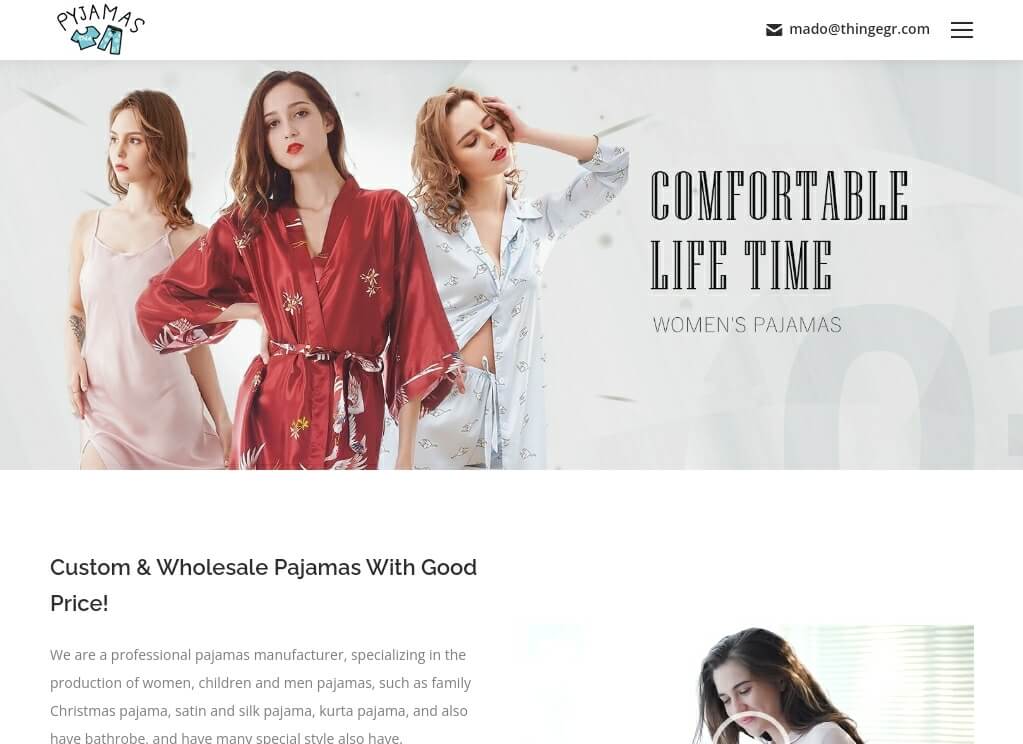 Pyjamas stands out due to the variety of pajamas that it offers. Whether you are looking for themed or custom sleepwear or sleepwear items for men, women, or kids, this supplier has them all.
The custom pajama service is particularly advantageous. It offers benefits such as:
Low wholesale prices
Low MOQs
Color options
Size grading
The lead time is about 10 to 20 days after you place your order, while the MOQ is often 10 pieces. Samples are available on request.
Key Products
Pajama sets for women, men, and kids
Slips
Robes
Korean pajamas
Kurta pajamas
Maternity pajamas
Onesies
Bathrobes
Location
Yinzhou Zone, Ningbo City, China
CN Pajama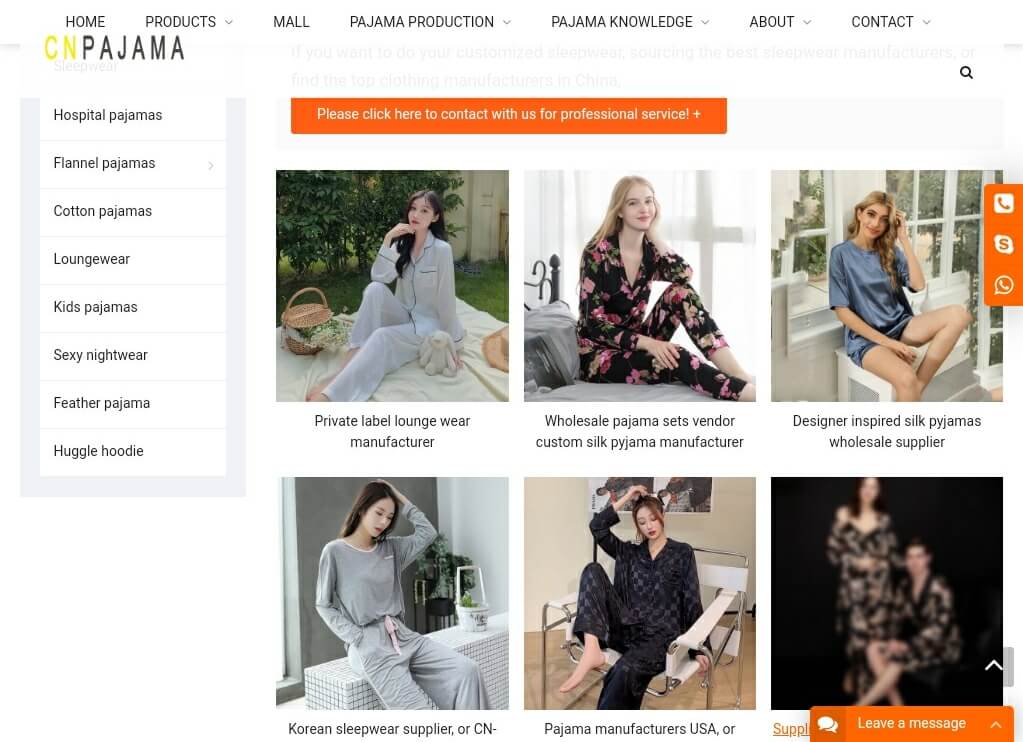 CN Pajama was launched in 2003 and has grown into an exemplary pajama manufacturer over the years. It is a one-stop wholesale supplier who is equipped for and experienced in:
Supplying small and large-scale pajama resellers.
Working with high-end brands as well as budget pajama brands.
Producing in-house and custom pajama designs.
It is also worth mentioning that this supplier uses a very wide of fabrics including:
Plush coral fleece
Flannel fleece
Cozy fleece
Polar fleece
Velvet
Velour
Cotton
Flannel
Cotton jersey
Silk
Additionally, it can produce bulk orders in a fairly short time as it has multiple factories. The quality control team inspects all orders, but you can also send independent inspectors to CN Pajama factories to ascertain that your order is up to scratch.
Key Products
Plush robes
Onesies
Pajama sets
Sleeping shirts
Kids' hoodie blankets
Short sets
Christmas pajamas
Locations
Deqing Economic Development Zone, Huzhou City, China – Company Headquarters
Jiangsu, Zhejiang, Anhui, Guangdong, Fujian, Shandong, Jiangxi, and Henan – Company factories in China
Goodlife Textiles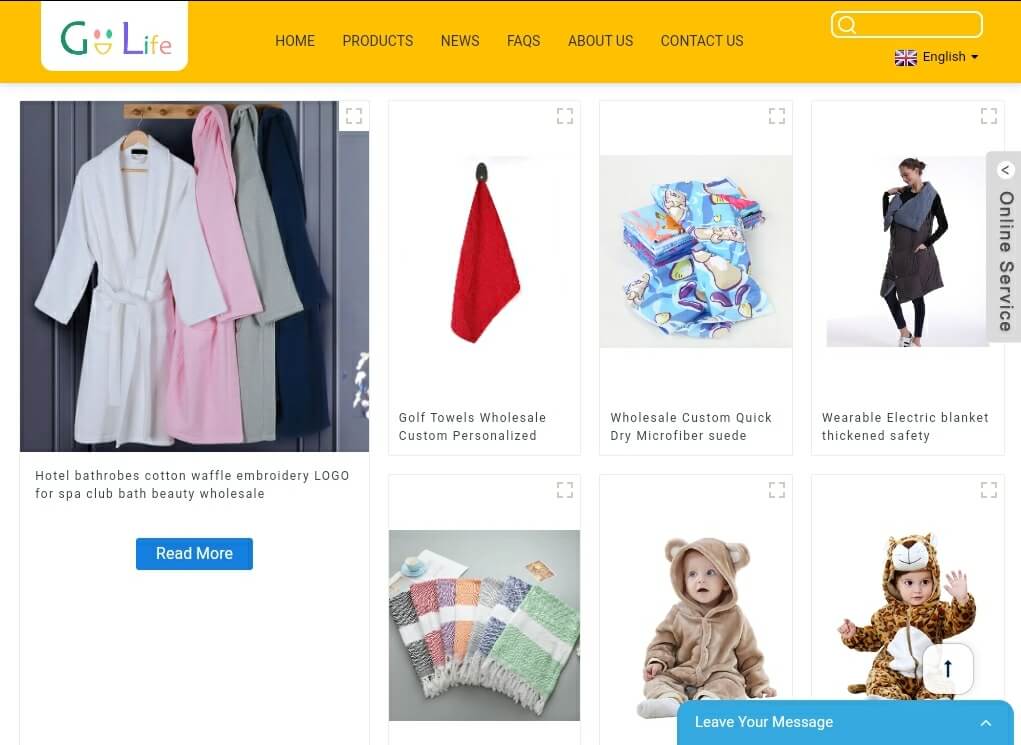 Goodlife Textiles is an environment-conscious pajama manufacturer. It prioritizes pollution-free manufacturing and uses recyclable or sustainable raw materials wherever possible.
The company updates its catalog regularly but also accepts custom orders. Customization options range from creating a fully authentic design to branding or choosing specific colors or fabrics.
The company factory has a production capacity of about 60,000 pieces per month. It is ISO9001 and SGS-certified.
Sampling takes about 10 to 15 days, while bulk orders are produced and packaged within 40 to 45 days. Goodlife Textiles ships internationally.
Key Products
Bathrobes
Kids' onesies
Satin nightgowns
Location
Bochi Street, Huai'an City, China
Universal Qianshun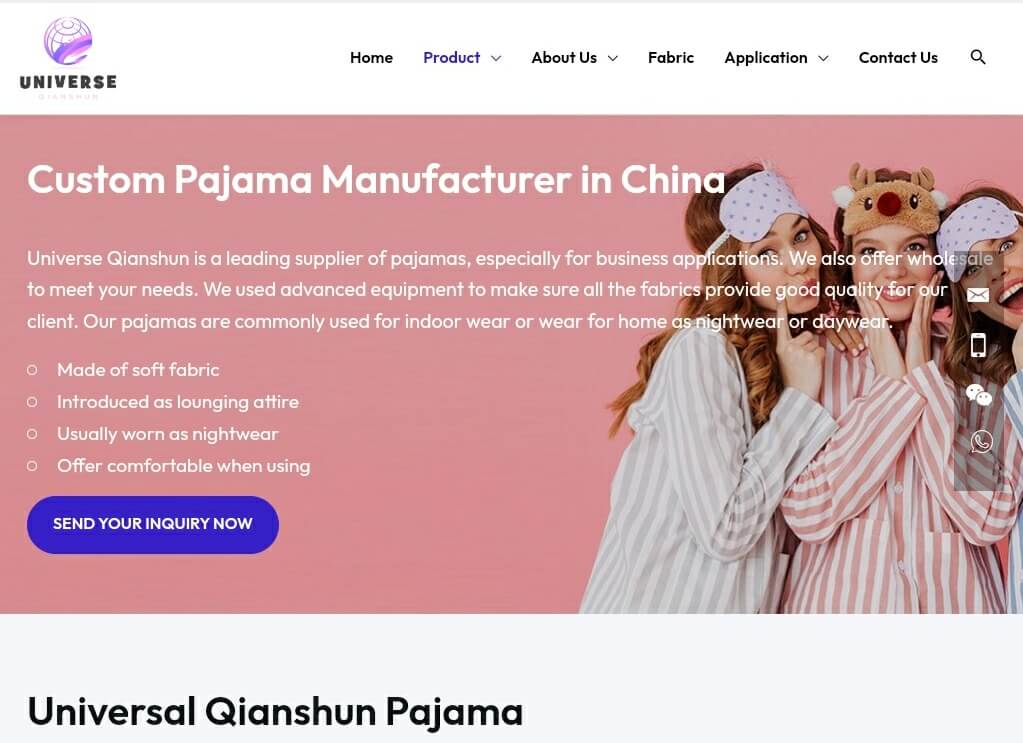 This supplier is right up your alley if you are looking for wholesale custom pajamas. They produce different designs for women, men, and kids, as well as unisex options.
On the upside, you can choose to order the designs in the Universal Qianshun catalog or share a unique concept with the team for production. The company has experience handling different fabrics, including silk, viscose, bamboo fiber, and fleece, among others.
MOQs often vary based on the specifics of your order. Samples take 5 to 15 days, while bulk orders take 15 to 45 days. The company also accepts rush orders in case you run low on inventory or have an urgent order.
Key Products
Pajama sets
Nightgowns
Slips
Bathrobes
Location
Changning District, Shanghai, China
Essence Sleepwear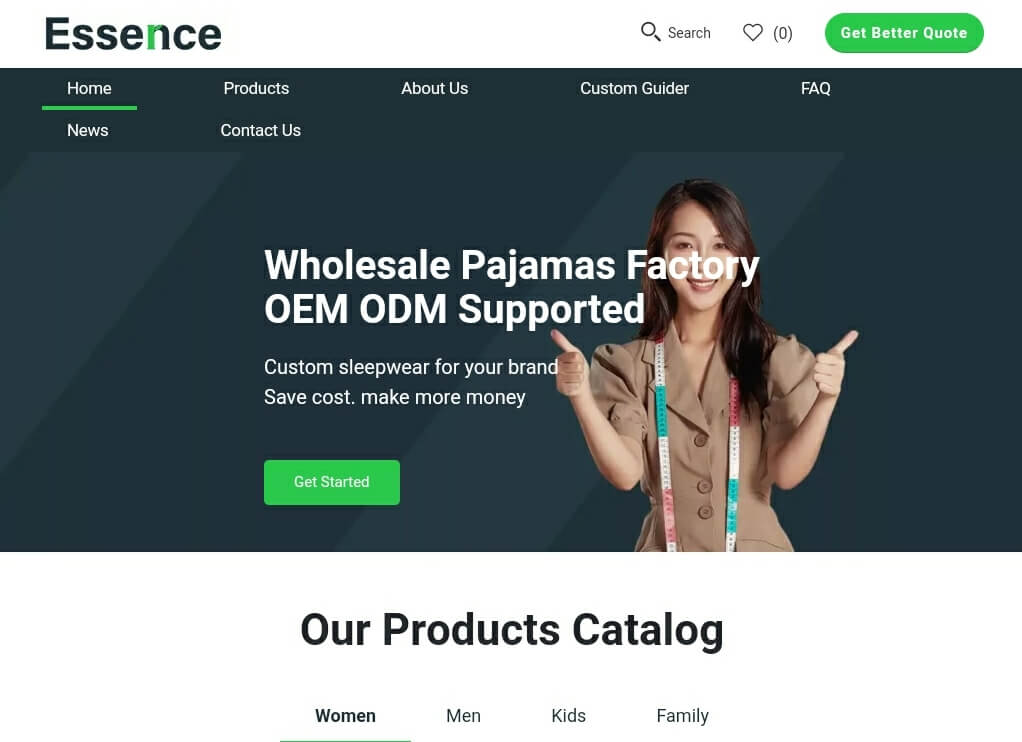 Essence Sleepwear has been in the business for almost 2 decades. It manufactures sleepwear and loungewear for sale, but also works with brands and retailers looking for custom sleepwear items.
Some key highlights about this supplier include:
Well-curated supply terms for both small and large enterprises.
On-time delivery
Different customization options
Round-the-clock customer support
Free consultation services
Affordable wholesale prices
Eco-friendly manufacturing
The Essence Sleepwear factory is equipped to churn out over 75,000 pieces per month. The MOQ is 100 pieces per design, and the company ships worldwide.
Key Products
Pajama sets for men, women, and kids.
Onesies
Maternity sleepwear
Nightgowns
Nightshirts
Baby rompers
Location
Jiangshan Road, Huangdao, China
Mia Fashions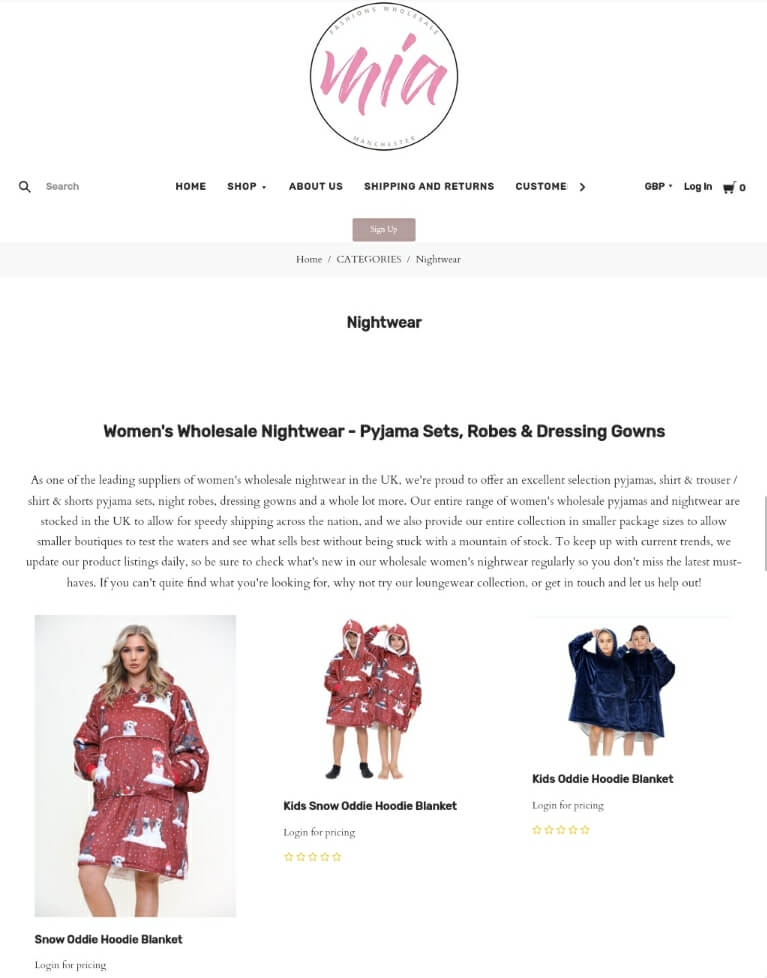 Mia Fashions is a ladies' fashion wholesaler. It has a unique sleepwear section worth checking out when considering sleepwear suppliers.
The sleepwear items from this supplier are top-quality and trendy but remain affordable thanks to the wholesale prices. Mia Fashions also:
Has no MOQ restrictions
Ships locally and internationally
Offers reliable customer support
All wholesale buyers have to register on the Mia Fashions website to access wholesale prices.
Key Products
Oddie hoodie blanket (for women and kids)
Pajama short sets
Sleeping shirts
Pajama trouser sets
Location
Broughton Street, Manchester, UK
Lord Wholesale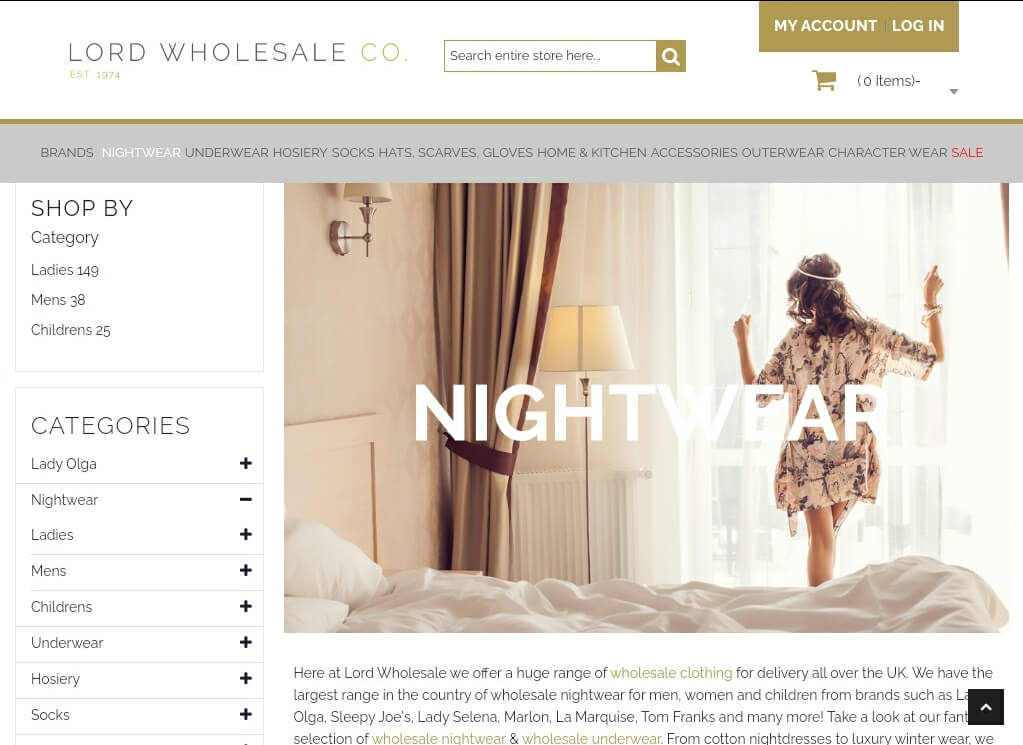 Lord Wholesale stocks sleepwear from different top brands and sells them wholesale. The beauty of this is that it gives you access to a variety of designs and items all under one roof.
The firm encourages buyers to conveniently place wholesale sleepwear orders through its website. You can, however, make an appointment to visit its physical location.
All wholesale buyers have to register before making any purchases. The order process works as follows:
Select your required sleepwear items.
Add them to your cart.
Confirm the order.
A Lord Wholesale representative reaches out to confirm your order, payment, and delivery details.
Your order is processed and dispatched after your payment is received.
The minimum order value is set at £100. Lord Wholesale mainly ships to Mainland UK, Ireland, Scotland, and Europe.
Key Products
Nightdresses
Pajamas
Lounge pants
Gowns, robes, and wraps
Chemises
Onesies
Bed jackets and snuggle tops
Location
Sherwood Business Park, Rochdale, UK
Whispering Smith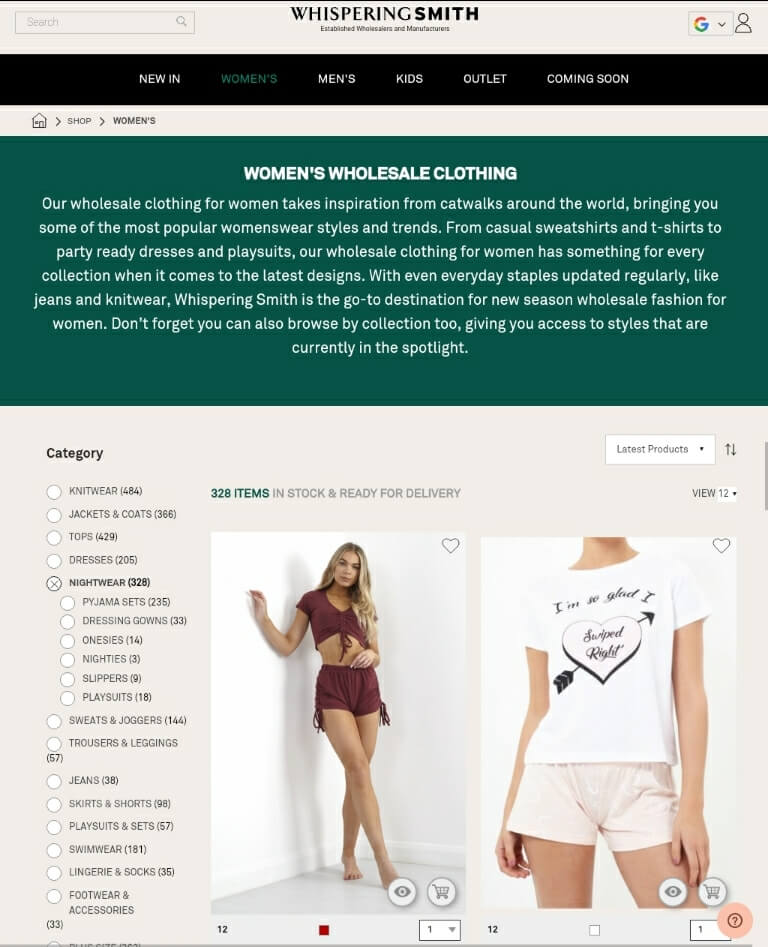 Whispering Smith is a wholesale supplier of women's clothing with a competitive sleepwear collection. The items in its catalog present a winning variety of trendy, comfortable pieces that will likely keep your customers coming back.
You will need to first register on the Whispering Smith website to shop and access wholesale prices. Once your application is approved, you can begin placing, tracking, or scheduling future restocking orders.
The company sells sleepwear in cartons, so you can buy one or more. You may, however, have to contact the company's support team if you need to place a very large order so that they can confirm availability and help coordinate logistics.
Whispering Smith ships within the UK and to EU countries, excluding Spain, Iceland, and Serbia.
Key Products
Pajama sets
Dressing gowns
Onesies
Nightdresses
Playsuits
Locations
61 Great Ducie Street, Manchester, UK
S.P Nayar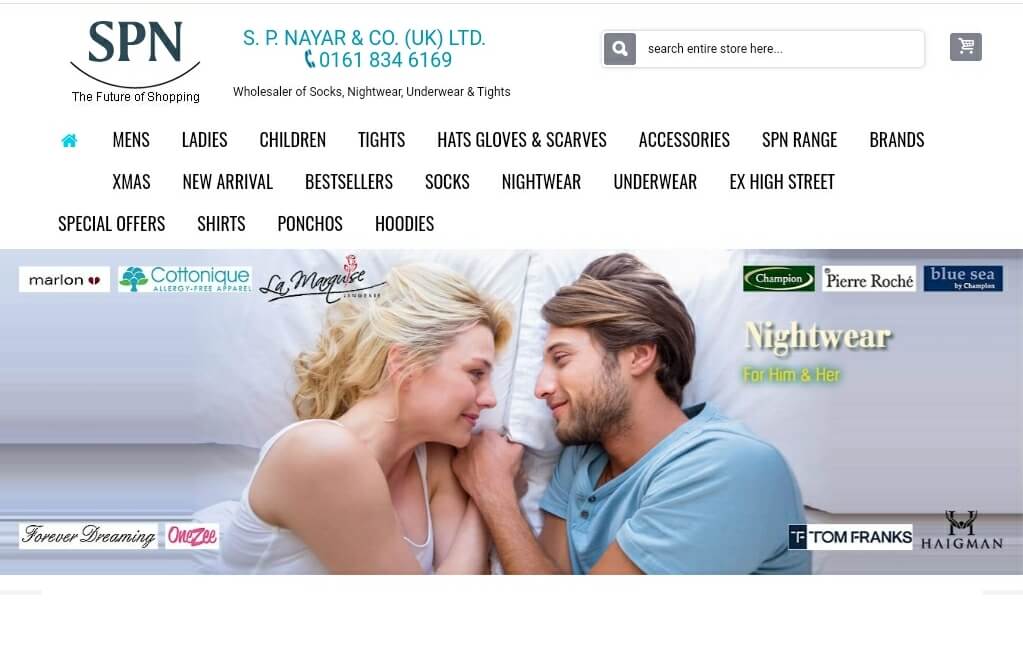 S.P. Nayar is a renowned apparel wholesaler. It stocks a variety of clothing items for women, men, and children from major brands like Man, Silky, Pour Homme, and more.
You can place orders online after registering as a wholesale buyer or visit the S.P. Nayar warehouse. The company processes orders within 24 to 48 hours during the work week.
It ships within the UK, to the Channel Islands, Northern Ireland, the Scottish Islands, and the Isle of Man. Liaise with the customer service team before placing an order if you are outside these locations.
Key Products
Nightdresses
Hoodies
Nightshirts
Pajama sets
Bed jackets
Zip-through robes
Kaftan and slip sets
Location
9 Carnarvon Street, Manchester, UK
Majamas Earth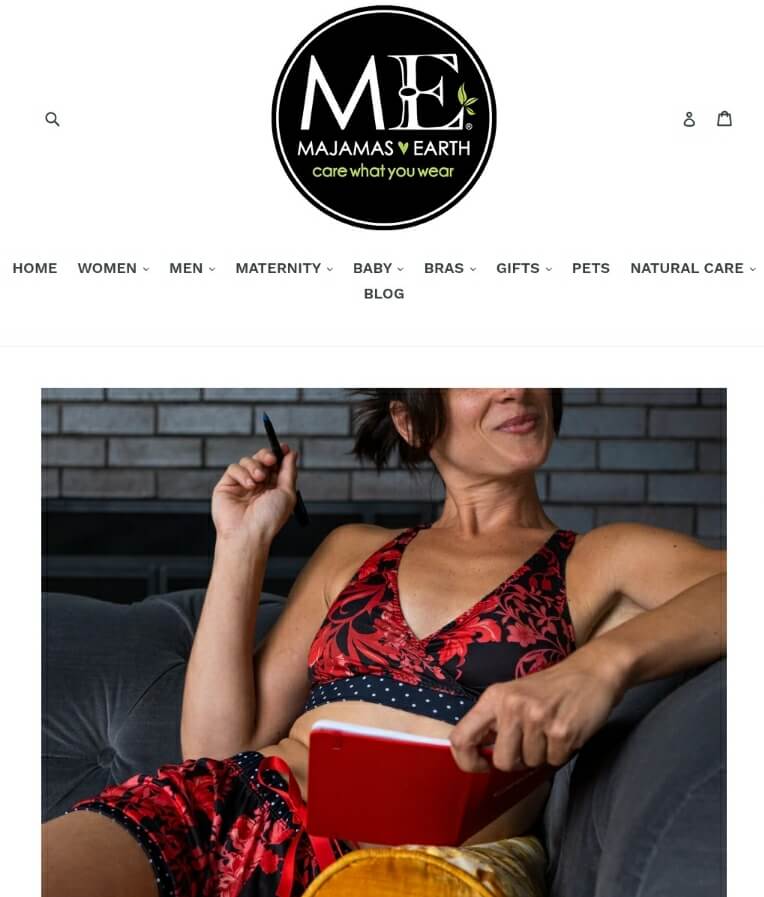 Majamas Earth does not just make beautiful sleepwear but strives to protect the environment while at it. It:
Uses recycled and reclaimed materials for production and packaging.
Keeps its manufacturing free of harmful chemicals.
Safely disposes of waste.
The charming sleepwear is made using organic cotton, recycled polyester, modal, or fabric from dead stock. You can order from the Majamas Earth online store or by calling the company. Wholesale buyers have to register to access preferential pricing.
This supplier mainly ships within the USA, but you can reach out to consult about international orders.
Key Products
Short sets
Maternity sleepwear
Rompers
Location
Lake Street, Chicago, Illinois; USA
Decent Exposures
Decent Exposures is renowned for its comfortable lingerie. However, it also supplies comfortable sleepwear that is simple yet elegant and great for everyday wear.
All items are made-to-order, and it is thus advisable to contact this supplier in good time to receive your order in time. Still, this is an upside as you can request special colors or sizes as you place your order.
Decent Exposures ships within the USA but can arrange international delivery if you contact the company directly.
Key Products
Nightshirts
Sleeping shorts and boxers
Cotton leggings
Location
Bigfeet Pajamas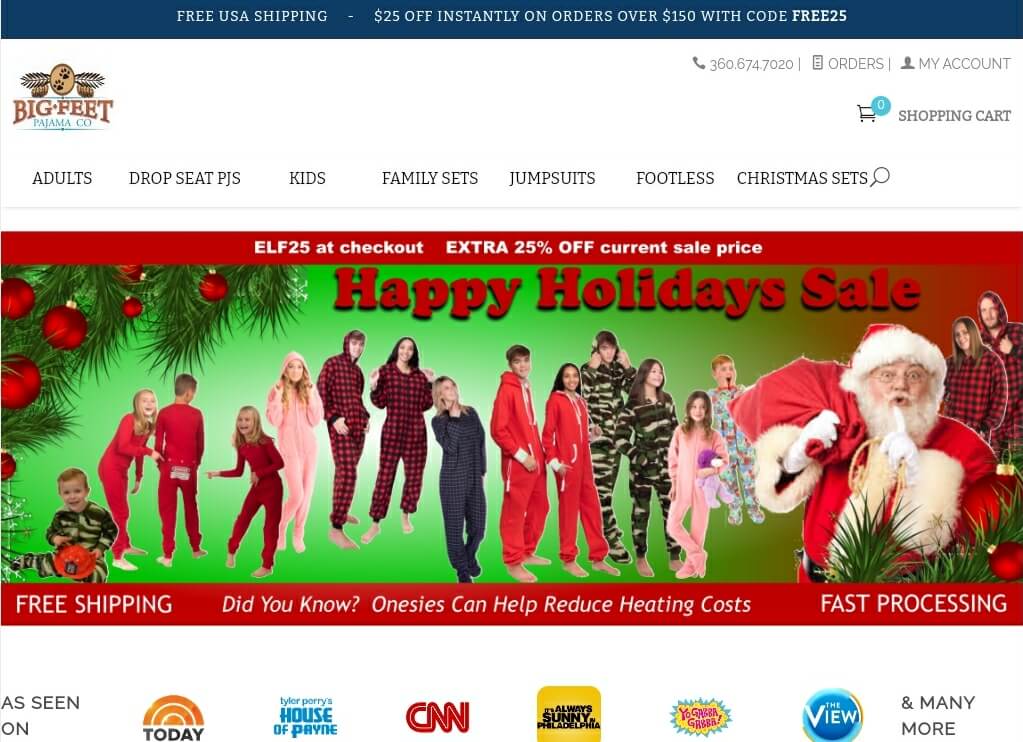 Bigfeet Pajamas manufactures and sells unisex pajamas wholesale. It also offers infant and toddler pajamas in different sizes and designs.
Joining the wholesale program comes with benefits such as discounted prices. You, however, have to apply and get approved before you can begin placing orders.
You can select any designs on the Bigfeet Pajamas catalog or initiate a custom sleepwear order by contacting the firm. The MOQ for custom orders is 100 pieces.
Bigfeet Pajamas ships internationally.
Key Products
Footless pajamas
Plus-size pajamas
Onesie pajamas with drop seats
Family pajama sets
Christmas-themed pajamas
Location
Be Wicked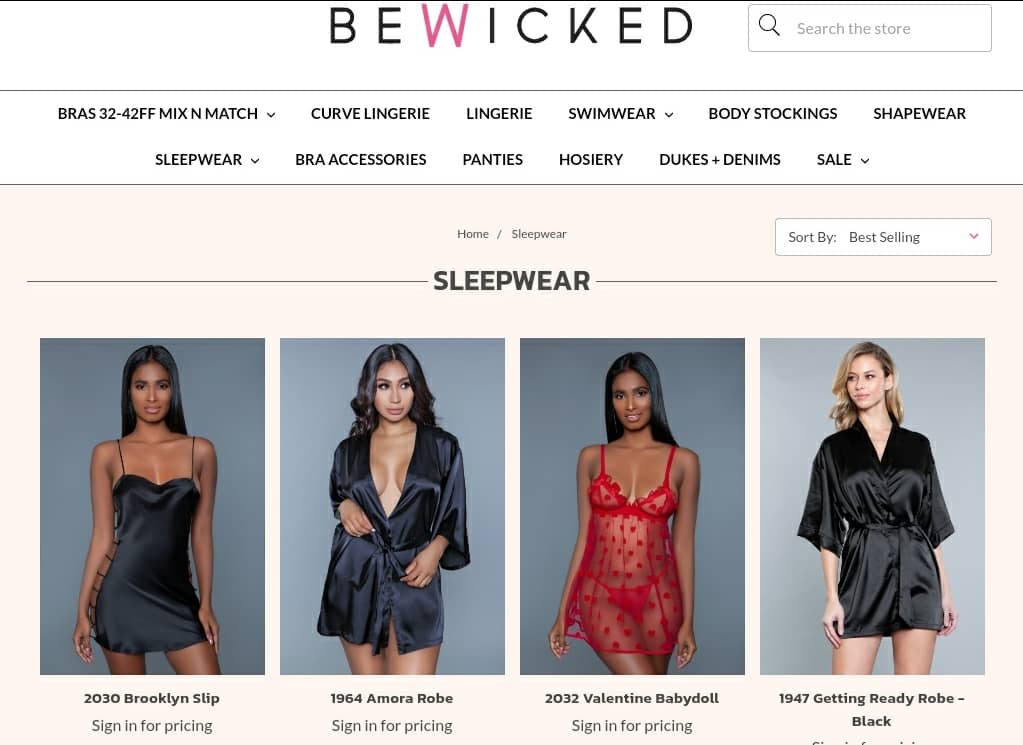 Be Wicked supplies intimate apparel and sleepwear for women. Its inventory strikes an outstanding balance between comfy, elegant, and trendy.
Like most suppliers with online stores, you can only source bulk sleepwear from this supplier if you register as a wholesale buyer. The company does not specify an MOQ or offer OEM or ODM services.
Key Products
Babydolls
Robes
Chemises
Bodysuits
Camisoles
Cami sets
Nightshirts
Location
Goodwear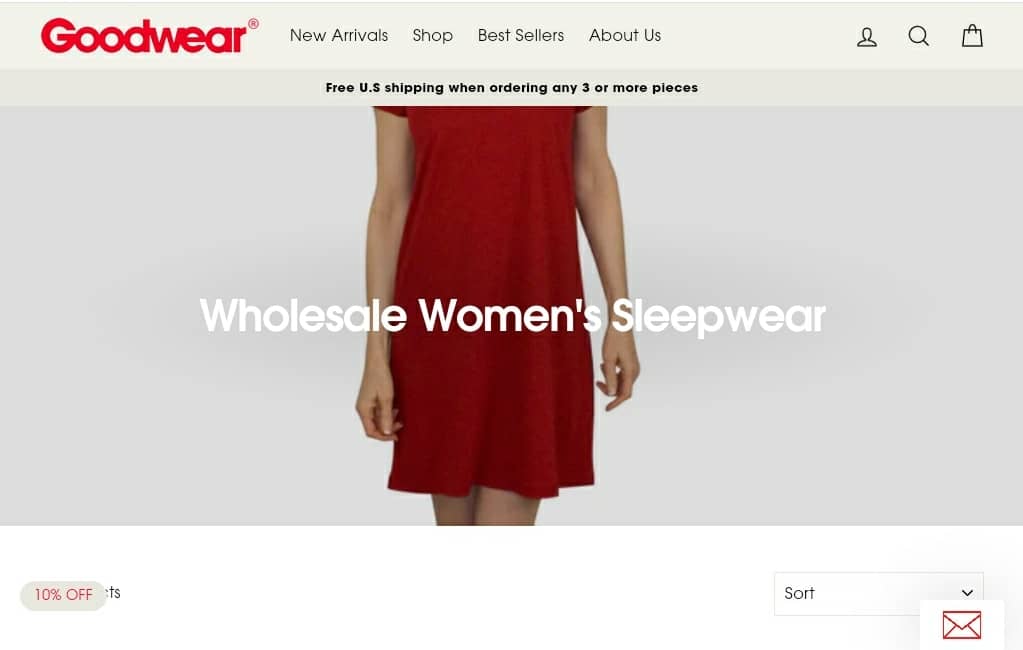 Goodwear has been supplying sleepwear since the 1980s. It has, nonetheless, kept up with modern design trends to ensure its collections remain stylish enough for today's consumers.
This supplier pays attention to detail when it comes to using quality fabric for their products. Most of its sleepwear is made with soft and warm ring-spun cotton and viscose. Furthermore, the sizes range from small to plus-size to ensure comfortable fits.
You can order wholesale sleepwear from Goodwear online or by calling the customer support team.
Key Products
Nightshirts
Robes
Nightgowns
Top and pant sets
Location
FAQs about Wholesale Sleepwear
What Are the Benefits of Buying Wholesale Sleepwear?
Buying wholesale sleepwear can be beneficial for your business because:
It allows you to access wholesale prices.
Bulk inventory serves you longer and reduces your logistical costs.
Having more inventory cushions your business against inflation and unexpected shortages.
What Should I Consider When Choosing a Wholesale Supplier?
As you compare suppliers, ask them about:
Lead times
MOQs
The variety of sleepwear that they offer
Wholesale prices
Customization options
The quality of their sleepwear
Make an effort to also request samples of their sleepwear to evaluate their production standards.
Keep in mind that buying in bulk gives you some leverage. So, be keen to negotiate in your favor.
In Conclusion
As self-care becomes a priority for more people, demand for essentials like quality sleepwear will inevitably rise. So, as you make business plans for the new year, why not take the leap and start your sleepwear venture?
Having a hard time vetting wholesale sleepwear suppliers? Leave it to us. Share with us your sourcing requirements, request a free quote, and we will find you the best suppliers within your budget.