To successfully sell on Amazon without any interruptions, one of the most important factors is your Amazon Account Health Rating (AHR).
The AHR metrics determine the health of your Amazon account and help you stay compliant with all of Amazon's policies. It's one of the best ways to track your reputation as a seller on Amazon.
Luckily, in 2023, Amazon has done a lot to improve how they rate the health of sellers' accounts. And, no worries, we'll teach you everything you need to know in this guide!
Let's start!
What Is Amazon Account Health Rating (AHR)?
The Amazon Account Health Rating (AHR) serves as a tool to evaluate the health of your Amazon seller account within Amazon Seller Central. These AHR metrics give sellers a comprehensive understanding of their account performance and the ability to monitor and track it over time.
A high Amazon Account Health Rating indicates good performance, whereas a lower rating suggests you may need to improve your performance.
The best sign you can see is a "Healthy" rating. Once the AHR falls below this level, your account is considered "At Risk," and there is a possibility that your selling privileges could be suspended. Lastly, we have "Unhealthy" ratings indicating that the seller's account has likely been deactivated (or will be deactivated in the near future).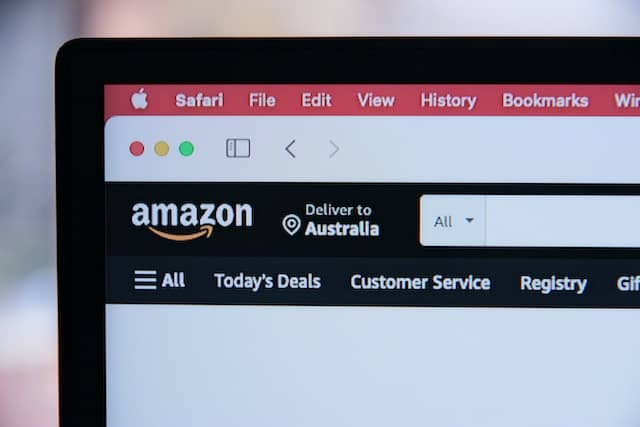 How to Find Your Amazon Account Health Rating?
Locating your Amazon Account Health Rating metrics is easy:
Step 1: Open your Amazon Seller Central account
Step 2: Go to the Performance tab from the menu
Step 3: Click on Account Health
Now, you should land on Amazon's account health page where you can see several different metrics.
What Are the Amazon Account Health Metrics?
The AHR metrics are based on three key factors or features:
Customer Service Performance
As an Amazon seller, it's crucial to pay attention to your Customer Service Performance, particularly the Order Defect Rate (ODR).
This metric measures the percentage of customers who are unhappy with your service, and it's a critical component of your AHR metrics.
These are all the factors that affect your ODR:
To calculate your ODR, divide the total number of orders that are returned, canceled, or have customer service issues by the total number of orders within the same duration.
A high ODR of over 1% can significantly lower your account health rating.
Policy Compliance
The second section that you'll see on the account health page is Policy Compliance. Here is where you can see if your account is "Healthy", "At Risk", or "Unhealthy".
These metrics are calculated based on how well you follow all Amazon policies related to product listings, shipping and fulfillment, customer service, pricing, promotions, and similar.
By complying with these policies, you can ensure that your AHR remains in good standing, and you can continue to sell on Amazon without any interruptions.
Shipping Performance
The third and last section is the Shipping Performance, particularly the Late Shipment Rate (LSR). The late shipment rate is crucial to a seller's account health rating. It's calculated by dividing the number of orders shipped late or not on time by the total number of orders within a specific time frame.
Amazon has defined a preset range for the late shipment rate because it can impact both sellers and Amazon. To maintain a healthy account, the late shipment rate should be 4% or less.
Here are all the metrics you can find under the "Shipping Performance" section, and their ideal target percentages:
Late Shipment Rate – ideally less than 4%;
Pre-fulfillment Cancel Rate – ideally less than 2.5%;
Valid Tracking Rate – ideally 95% or higher;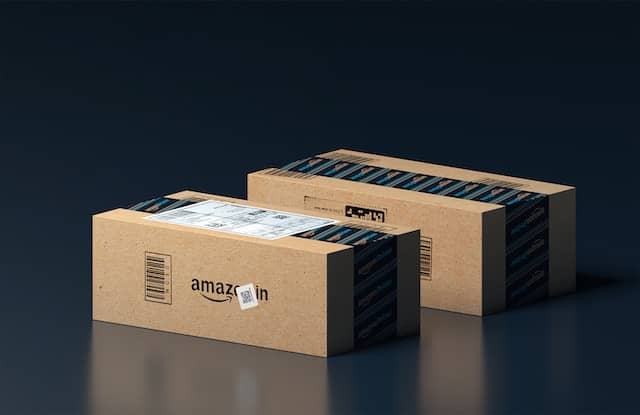 How Does Amazon Calculate Your Account Health Rating?
Your Amazon Account Health Rating is based on a score that ranges from 0 to 1,000. The higher your score, the better your account health.
As we've mentioned above, this score considers things like customer service performance, order defect rate, on-time deliveries, seller feedback, policy compliance, shipping performance, etc.
What's New in the Amazon Account Health Rating?
In 2023, the Amazon Account Health Rating has luckily been upgraded and improved based on the feedback of users, i.e. sellers.
Some of the crucial updates you should note are:
A Holistic Account Assessment Approach
Instead of just listing all the separate violations of a seller's account, Amazon now shows the overall account health standing as well.
As such, it will show you how much "at risk" you are of suspension, based on accumulated policy violations of your seller account.
Levels of Severity for Policy Violations
Breaking some crucial policies can be riskier and bring more negative points than breaking others, less impactful policies.
That's why Amazon will show you a list of all policy violations together with their severity, allowing you to prioritize and fix the larger issues first.
Dedicated Account Health Specialists
Amazon has recognized the importance of maintaining a healthy account, and thus, they have introduced dedicated account health specialists to assist sellers. This group of experts provides guidance on enhancing account health ratings and addressing policy violations.
The account health specialists also help sellers understand their account health ratings and provide customized solutions to meet their specific needs. They're dedicated to ensuring that sellers have the support they need to thrive on Amazon and maximize their sales.
Amazon Account Health Assurance
The most recent update is the Amazon account health assurance, which holds account deactivation for 72 hours as long as you agree to work with an Amazon representative within this time frame and resolve any outstanding issues with your account.
Currently, this free feature is available for US and Canadian sellers.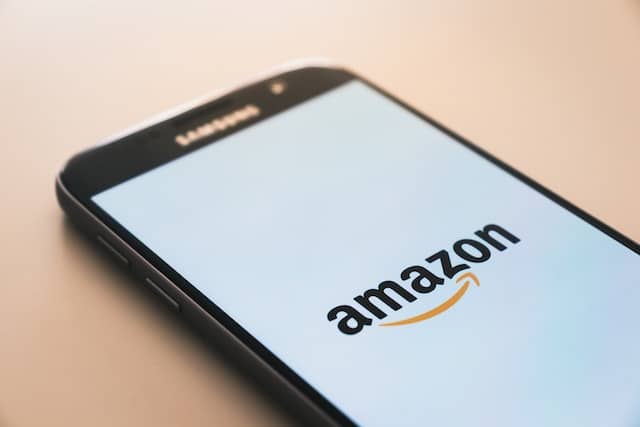 What Happens If You Have a Low Amazon Account Health Rating?
If you notice a low Amazon account health rating ("At Risk" or "Unhealthy"), you are risking account deactivation or suspension.
In this case, Amazon will typically ask for a Plan of Action (POA), asking you to fix any issues within 48 hours. If they deem your POA sufficient, they might restrain from deactivating or suspending your account.
If you don't manage to address all the underlying concerns and fix your account health within the given time, your seller account will probably get suspended or even deactivated. This will restrict all selling activities, meaning that you'll no longer be able to access your account, list products, or fulfill orders.
How to Improve Amazon Account Health Rating?
If you're looking to improve your AHR metrics, there are several actions you can take:
Accurate and Transparent Product Listings
One of the most common reasons for receiving negative feedback is inaccurate product representation. Of course, your product listing has to be attractive and discoverable. However, avoid exaggerated claims and deception.
If your product doesn't match the product description or product image, it will result in unsatisfied customers and negative feedback.
Quicker Customer Response Times
When you sell on Amazon, you're also responsible for preserving Amazon's reputation. And, if there's one thing that Amazon values a lot it's good customer care.
As an Amazon seller, it's important to maintain your reputation and account health by responding to messages within 24 hours. By doing so, you can meet customers' expectations and demonstrate your commitment to providing excellent customer service.
Selling Quality Products Only
This one doesn't need too much explanation since it's very logical. The better quality products you sell, the better the customer feedback, and the better your account health.
Shipping Products On Time
To prevent a decline in shipping performance, ensure that you ship most of your orders before the expected shipping dates. In order to maintain a healthy account, Amazon has established a benchmark of less than a 4% late shipment rate.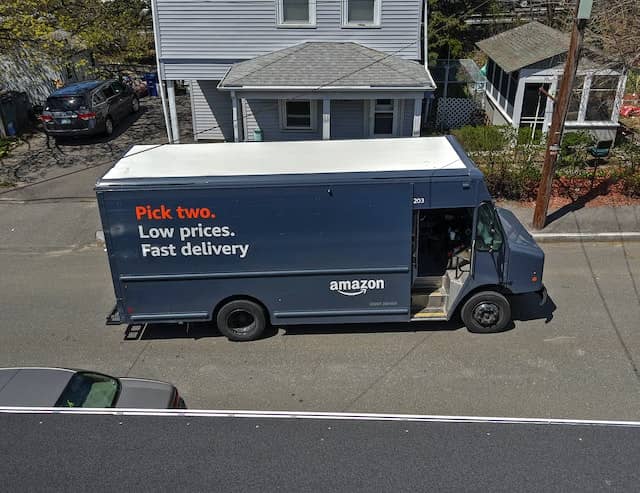 Reading and Understanding Amazon's Policies
Last but not least, read up on all the most important Amazon policies and seller guidelines. This will prevent you from accidentally breaking any rules and keep your account in good health.
FAQs about Amazon Account Health Rating
Lastly, let's go over some of the most frequently asked questions on the subject of preserving your Amazon Account Health Rating:
When Is an Amazon Seller Account at Risk of Deactivation?
The Amazon Account Health Rating will show you a color-coded bar or line, with scores ranging from 1 to 1,000. A green AHR (with a score ranging from 200 to 1,000) is "Healthy", a yellow AHR (score of 100 to 199) is "At Risk", and a red AHR (less than 99) is "Unhealthy".
A yellow AHR score is already a huge reason for concern, while a red AHR means that your account is either already deactivated or will be very soon.
Who Can Access the New Amazon Account Health Rating Feature?
In 2022 when Amazon first introduced the revamped AHR metrics, only sellers from the US and Canada could access them. Earlier this year (2023), the feature became available also to sellers from the UK, EU, and Turkey (Türkiye).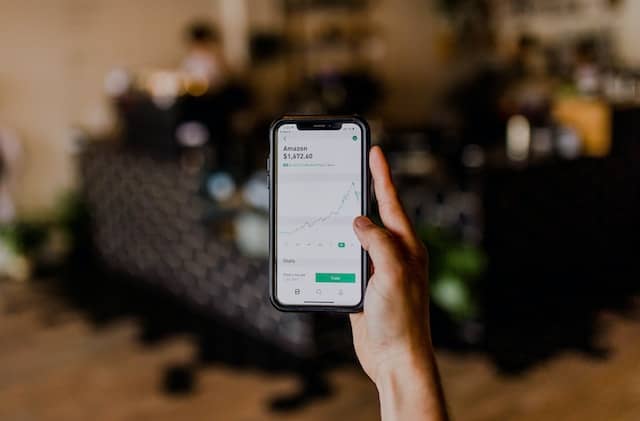 How Long Does an Amazon Account Stay "At Risk"?
Usually, for your AHR status to change, you need to resolve and fix all underlying issues. Assuming that you've fixed all the problems, it still might take 180 days for the AHR to change.
How to Check My Amazon Account Status?
The health rating of your Amazon account is closely related to your account's status. Typically, your account will hold one of the following statuses:
Active: A normal, healthy account that's able to sell products and receive and access funds (payments);
Under Review: You should be able to continue selling on Amazon, but you won't be able to access your funds temporarily (as long as the account is still under review);
Suspended: You won't be allowed to sell and your funds will be temporarily inaccessible;
What to Do If My Amazon Account Gets Suspended?
Luckily, even if you face an Amazon account suspension, in most cases, it can be fixed!
The best way to do that is by appealing and submitting a well-prepared and thorough Plan of Action (POA).
You have to submit your POA within 17 days of the suspension email you received. Typically, you can find an "Appeal" button in the body of this email. Alternatively, you can appeal directly from your Seller Central account.
When composing your POA, think of the following considerations:
Apologize and acknowledge the existence of the problem;
Show that you've identified and understand the problem (for instance, if you violated the shipping time policy, informing them that you plan to switch to FBA could be the perfect solution);
Explain the steps you've taken and the actionable steps you plan to take to fix outstanding violations;
Show interest in long-term selling and explain how you'd prevent similar problems in the future;
Don't criticize their health rating processes or structure;
Keep your appeal concise and short, and use bullet points to visually highlight and structure your POA;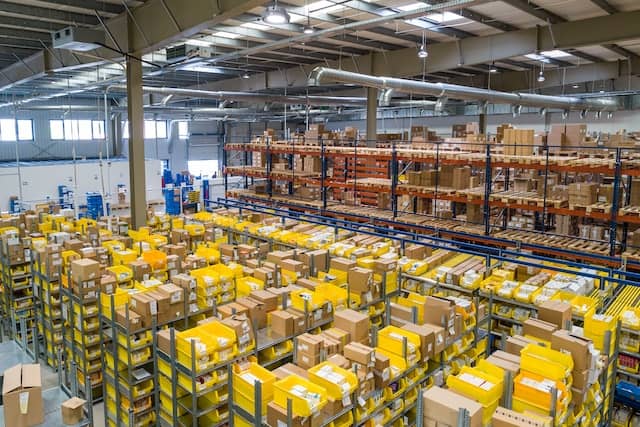 To Wrap It Up
As we've seen in this guide, a high and healthy account health rating can significantly impact a seller's performance and success on the platform. It can boost visibility, improve search ranking, and increase the likelihood of winning the Amazon Buy Box.
On the other hand, a low account health rating can result in account suspension or even termination.
By following the guidelines and best practices outlined in this article, sellers can ensure that their account health rating remains strong and that they continue to thrive on Amazon in 2023 and beyond.
Remember, quality products are key for a good Amazon account health rating. So, don't hesitate to get your free quote today – no upfront costs, no obligations!