The e-commerce market is growing exponentially like never before. The trend in online shopping witnessed a sharp surge after COVID-19 and it is not going back.
As more consumers are turning to online marketplaces like Amazon and Walmart, it also gives online marketplace sellers a massive opportunity.
So, what would be a better option for selling on Walmart vs Amazon in 2023 and onwards?
Let's find out in detail.
Amazon vs Walmart: An Overview
Founded in 1994, Amazon is the world's largest online marketplace for selling physical and digital products.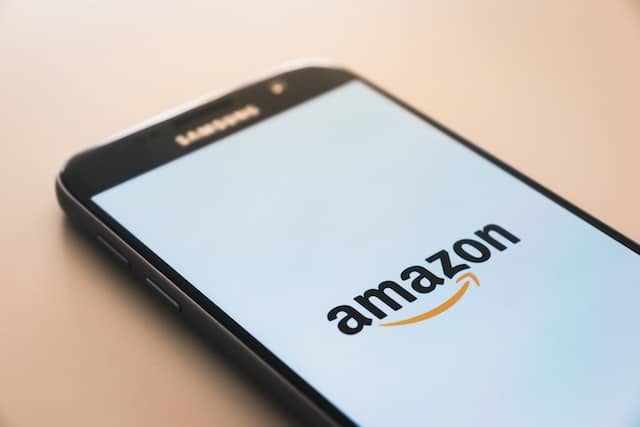 Walmart is the world's largest chain of retail stores. It began as a chain of physical stores in 1962 and started offering its products online in 2020. It has multiple subsidiaries including Sam's Club, Flipkart, and Lider.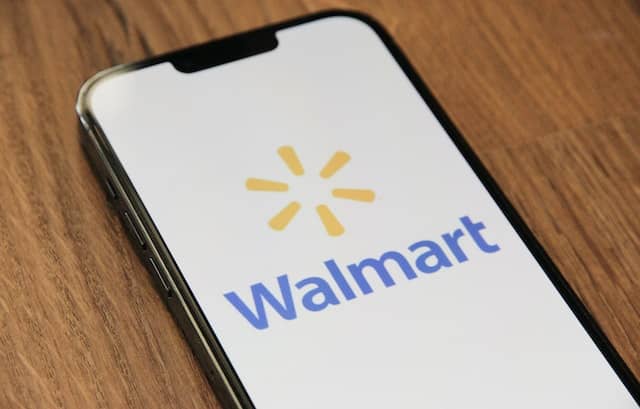 Amazon vs Walmart: The Differences
Before we dwell on the similar features and benefits of both, it would be better if we discuss the differences mentioned below.
Physical Presence
Although online shipping has taken the consumer base by storm, still, there is a specific segment of customers who prefer to see things physically before buying them.
So, brick-and-mortar stores haven't lost their charm yet.
That's why Amazon had to launch a somewhat limited chain of physical stores named Amazon Go, Amazon Fresh, and Amazon Style where customers can experience shopping from physical stores.
Although Amazon's physical stores work on highly advanced techniques like cashierless and queueless shopping experience, they still lack behind Walmart due to their limited numbers.
As of 2022, Amazon Go is present in four US states, Amazon Fresh in nine, and Amazon Style in one US state.
Amazon also offers a pickup service with the tagline "Buy online pick up in store". In that case, you have to buy the product online first and only then you will be able to pick up your package from the designated places.
Walmart has a huge chain of physical stores all over the USA and in 23 other counties.
So, it is more convincing for Walmart customers to buy the same products online from its official online marketplace which they have also seen in its physical stores.
Bottom line: Walmart has more physical stores and hence gains more customer trust.
Seller Account
Amazon is quite welcoming for the sellers. Rather it even encourages its buyers to become sellers.
When you look at the buy box section of Amazon's product page, you can notice that it asks you if you have that product to sell on Amazon.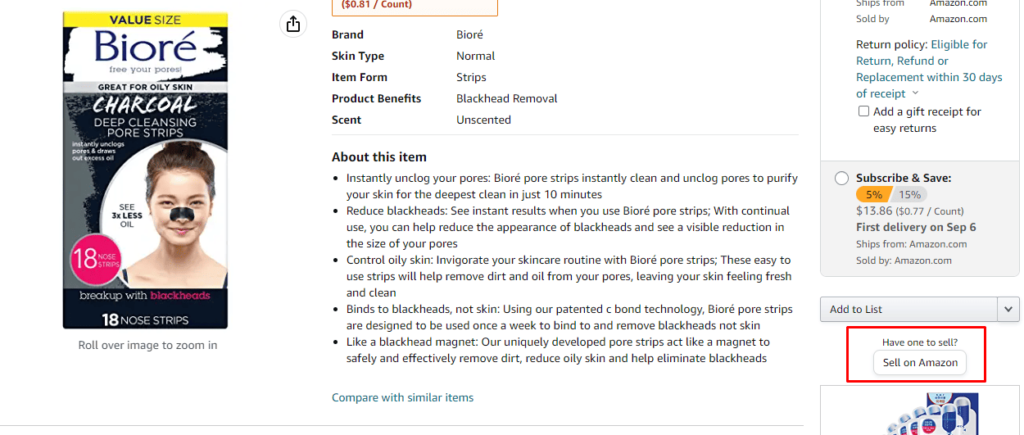 So, you just have to register as a seller on Amazon and you're good to go.
Walmart has a comparatively lengthier process for seller registration. After applying to Walmart as a seller, you may have to wait longer for their confirmation.
Bottom line: Amazon offers fast seller registration.
Selling Requirements
As said earlier, Amazon accommodates new sellers with seller-friendly policies. Although it verifies your personal and business information, there is no major bottleneck in fulfilling seller requirements on Amazon.
On the other hand, Walmart has comparatively stricter seller requirements.
You may face challenges in fulfilling Walmart's requirements like your business registration in the US. So, if your business is not legally registered in the US, you may not be approved as a seller on Walmart.
On the other hand, you can just start selling on Amazon by providing your social security number (SSN).
Bottom line: Amazon has easier selling requirements than Walmart.
Seller Competition
There's fierce competition among sellers on Amazon. There are over 2 million active sellers on Amazon.
You may find tens or even hundreds of sellers selling the same product on Amazon. So, you have to buckle up tightly before diving into its competitive world.
On the other hand, Walmart has a little over 100,000 sellers. As a result, there is very low competition among Walmart sellers. Nevertheless, the competition is still there.
Bottom line: Walmart has less seller competition.
Repeat Customers
As there are a lot of sellers and subsequent competition on Amazon, its sellers receive a lesser number of repeat customers. If a customer has bought from one seller on Amazon, he may buy the next product from another seller.
Walmart customers, on the other hand, tend to stick with a single trusted seller. That's because there are fewer sellers on Walmart as compared to Amazon.
Bottom line: Walmart sellers have more repeat customers.
Seller Fees
Amazon charges its sellers a hefty fee for using its platform. It offers two monthly selling plans namely Individual ($0.99 per sale) and Professional ($39.99) per month.
So, if you're a new seller and you choose the Professional plan, you have to pay the monthly fee even if you haven't sold a single product in a month.
Walmart is a great relief for new sellers. It doesn't charge its sellers a monthly fee. It only charges its sellers a referral fee of 6-20% per sale depending upon the item type. Amazon also charges its sellers the same referral fee.
Bottom line: Walmart is a budget option in terms of seller fees.
Beginner-Friendliness
Amazon is a beginner-friendly marketplace. As mentioned earlier, you can convert from a buyer to a seller on Amazon just by following simple sign-up steps.
On the contrary, Walmart prefers established businesses to have a presence on its platform. It maintains the seller quality on Walmart and automatically improves its customer experience.
Bottom line: Amazon is more beginner-friendly for sellers.
International Sellers
Amazon is a global leader in e-commerce and has a presence in over 200 countries. It allows international sellers to register and start selling using its platform. You just need to be a resident of the country approved by Amazon.
On the other hand, Walmart has recently allowed a few selected countries to sell on its platform. But the conditions still remain tough for them.
Bottom line: Amazon is a more suitable platform for international sellers who are unauthorized to sell on Walmart.
Dedicated Seller Support
Both Amazon and Walmart provide dedicated seller support to their sellers. But it is free for sellers using WFS and it is offered at a huge price on Amazon.
Amazon calls this service Strategic Account Services (SAS) and its fee is around $1600 per month.
Bottom line: Walmart is a better option for dedicated services for seller support.
Storage and Fulfillment
You can choose between FBM and FBA on Amazon. FBA comes at an additional price for storing, picking, packing, and shipping your products to your customers.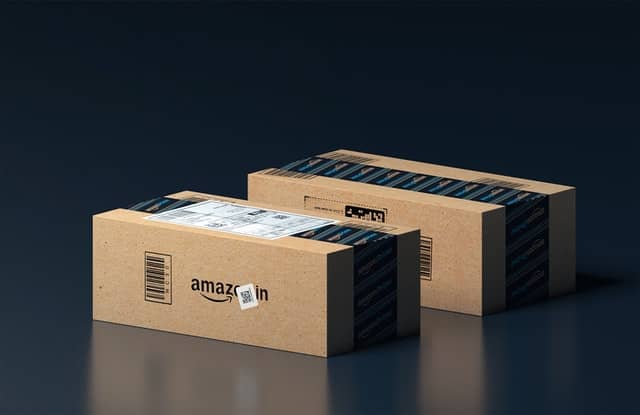 The fees depend upon the type of your products. Amazon also handles customer care solutions for you under its FBA offer.
Walmart also offers these two fulfillment options. You can either fulfill your orders yourself or use Walmart's service called WFS (Walmart Fulfillment Service). Both FBA and WFS provide similar services and charge you the same way.
But WFS has a simple pricing formula and unlike FBA, it rightly claims to have no hidden charges.
Bottom line: Walmart's fulfillment services are more robust and cost-effective.
Customer Reach
As Amazon is present worldwide, it has a wider range of visitors around 200 million per month. Think of presenting your products to such a huge audience and anticipate the results accordingly.
Walmart claims to have over 100 million visitors per month. Although the number of visitors is almost half of Amazon, you can still call it a handsome figure considering other factors like the audience from developed countries, the ratio of repeat customers, etc.
Bottom line: If you're after the audience's size then Amazon is preferable. But if you want quality traffic only then choose Walmart.
Amazon vs Walmart: The Similarities
A lot of differences between both platforms, right? There are some similarities too. The following are the common highlights of Amazon and Walmart.
Platform-Supported Fulfillment
If the product is tagged with "fulfillment by Amazon" or "Fulfilled by Walmart", it is more beneficial for customers than 3PL logistics.
As discussed earlier, both Amazon and Walmart offer their storage and fulfillment services to their sellers. This is a paid service on both platforms with slight differences.
Special Delivery Services
Both Amazon and Walmart know how to treat their customers delightfully. Amazon Prime is a paid premium service that comes with prioritized delivery of items along with other benefits including access to music and Prime videos, etc.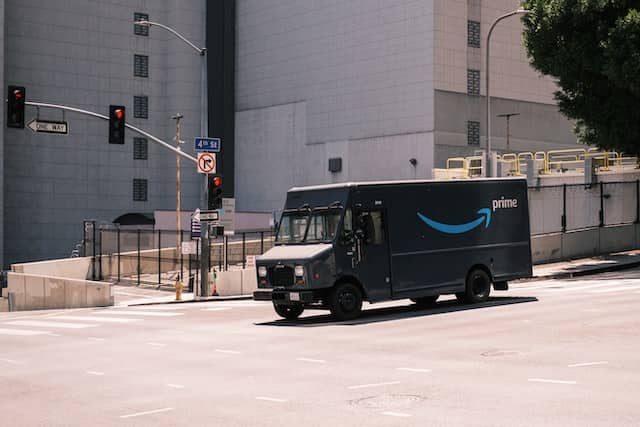 Walmart has a more unique and customer-tailored service called Walmart Plus or W+. In this paid subscription, W+ users can enjoy multiple benefits including free 1-2 days of delivery, free shipping, and saving traveling and pickup costs, etc.
Enhanced Content Optimization
Both platforms provide assistance to enhance the way your product description is shown to visitors.
Amazon EBC (Enhanced Brand Content), previously called A+ Content offers brands to give an impressive look at their product's content. But it is only meant for the brands.
Walmart also provides similar features to its users known as Item Page Content. It doesn't matter if a seller is a brand or not. The only requirement for Item Page Content is that the seller must use WFS (Walmart Fulfillment Service).
Types of Products
Both platforms provide similar product categories. Amazon offers almost a complete range of products and so does Walmart.
Amazon and Walmart both provide huge volume of products for consumers worldwide.
Search Engine Optimization
Both platforms also work as search engines for online shoppers. That's why both marketplaces assist you in SEO (search engine optimization).
This is also called listing optimization for increased chances of being on the top results against specific keywords or search terms.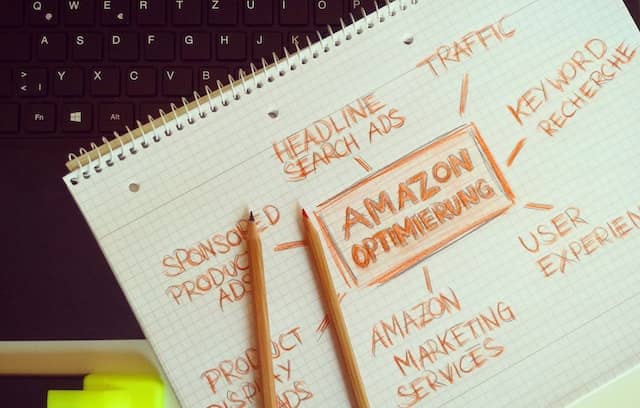 Amazon vs Walmart: Features for Sellers
Features help sellers grow their businesses. This eventually translates into increased benefits for the platform too.
In addition to the mainstream features mentioned above, let's discuss what other special features Amazon and Walmart offer to their sellers.
Amazon Special Features for Sellers
Following are the added features that Amazon sellers can enjoy.
Amazon RFQs and Price Reduction
Amazon Business customers can also buy products in bulk quantities with a social discount per item. The customers can ask for quotations and all business sellers can respond to those requests.
Amazon business customers and sellers can also agree on a negotiated pricing of certain products and use Amazon for the medium of purchase.
Amazon Tax Exemption
If you qualify for the tax exemption, Amazon will facilitate you in this regard and will help you file your tax returns. This feature especially means a lot for US-based sellers.
B2B Relationships
Although Amazon works on a consumer model (B2C), sellers can still sell items to businesses (B2B) by creating a strong business relationship using Amazon.
Special Payment Facilities
Unlike regular buying practices, Amazon business customers and sellers can agree to pay for bulk pricing from invoice to invoice if Amazon qualifies the customers and sellers for this provision.
This not only facilitates business payments but also helps file tax returns for both parties.
Walmart Special Features for Sellers
Walmart supports its sellers with the following special features.
Shipping Templates
Walmart offers its sellers its pre-made shipping templates that save a lot of time and helps boost sales.
Walmart tags qualified sellers with automated smart tags that differentiate them from others. These tags often tell customers that this seller uses expedited shipping.
These tags are automatically shown on the stores of selected sellers using AI software. You can qualify for smart tags just by fulfilling simple seller metrics.
Free Repricer Tool
At Walmart, you can use the free tool of repricing your products to stay ahead of your competition. You just have to set your pricing preferences on this tool and your product's prices will keep on changing constantly to give you the best results.
You have to use paid repricing tools on Amazon which you can get free of cost on Walmart.
Pro Seller Tag
If you perform well as a Walmart seller, you can get an amazing "Pro Seller" badge. Having this badge tells the customers that you are one of the most trusted sellers on Walmart and it increases your chances of getting more sales.
Enhanced Returns
Using its widespread network, Walmart provides you with enhanced return experiences. This is not only cost-effective but also secures your customers for future orders.
Amazon vs Walmart: Pros and Cons
The following pros and cons of Amazon and Walmart will help you decide which platform suits you more as a seller.
Pros of Amazon
Following are some of the benefits of selling on Amazon.
Global Online Retail Leadership
Over the last three decades, Amazon has successfully earned a great reputation for being the best marketplace to buy things online. It has become the global leader in the online retail business.
While other platforms would have to do a lot to compete with Amazon, it would have gone far ahead by that time. So, as a seller, you may not afford to be absent from this platform.
Trillion-Dollar Club
Being the only company in the world that's inching closer to becoming a trillion-dollar company, you don't want to miss being a part of Amazon.
International Exposure
With its presence, you get increased exposure to customers from all over the world.
Massive Customer Base
With over 200 million monthly visitors, Amazon provides you massive exposure to online shoppers.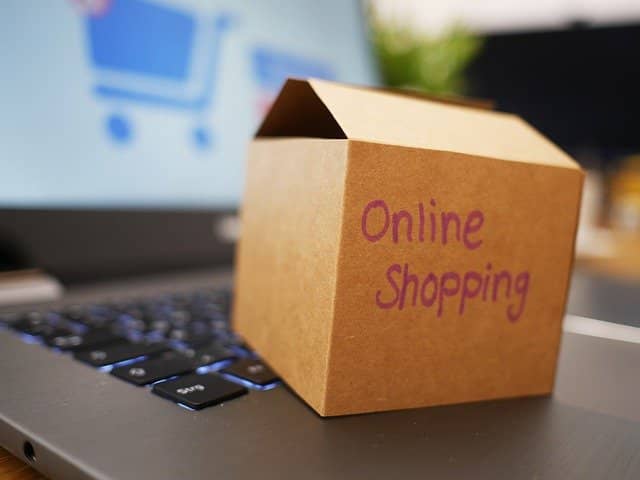 Cons of Amazon
Following are a few of the potential drawbacks of selling on Amazon.
Intense Competition
You always have to prepare for the Buy Box battle with your competitors on Amazon.
Higher Costs
The cruel operational and fulfillment costs on Amazon may squeeze your profit margins.
FBA Monopoly
As Amazon promotes its FBA program, you have to use FBA to be a successful Amazon seller in most cases.
Pros of Walmart
Following are a few of the benefits of selling on Walmart.
Trusted Legacy
Walmart has been a trusted name for over 60 years. It comes as a great advantage to sellers. Being a seller on this platform makes you a part of the Walmart family which increases your credibility.
Passionate Customers
Walmart has millions of passionate customers who prefer buying from this platform. You have a great chance of leveraging this to your benefit.
Fewer Charges
As discussed earlier, Walmart has straightforward charges – no hidden fees that may come as a surprise for you. Furthermore, as a general rule of thumb, you pay Walmart as you make sales and earn because there are no monthly charges for sellers.
Hybrid Operations
Walmart has an edge in working online and offline. It is a killer combination that caters to the requirements of every type of customer. It is rightly expected that Walmart can be a huge challenge to Amazon in the future.
Less Competition
As there is quite a strict criterion for seller registration on Walmart, it doesn't have as many sellers as other online marketplaces like Amazon. So, there is less internal competition at Walmart.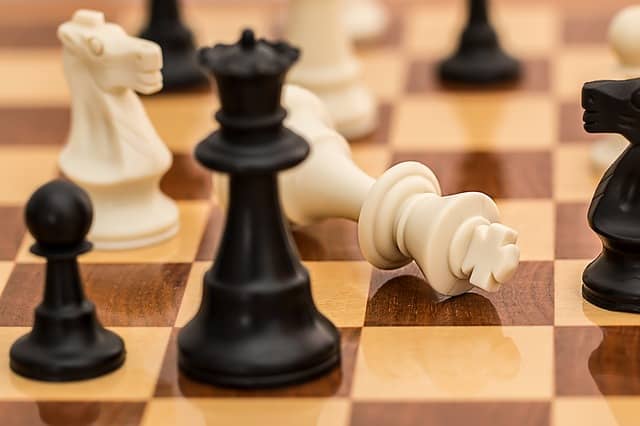 Long-Term Customers
With fewer sellers on Walmart, the chances of having repeat sales become higher.
Cons of Walmart
The following are the potential disadvantages of selling on Walmart.
Tough Seller Criteria
The strict criteria of being an approved Walmart seller is a challenge.
Limited Online Shoppers
Although Walmart has entered e-commerce, people still regard it as a chain of physical stores. So, it has a limited number of online shoppers.
Less International Exposure
Being present in a few countries, Walmart doesn't give you as high exposure to international shoppers as you get at Amazon.
How to Choose between Amazon and Walmart?
Based on the detailed discussion we had in this article, let's try to make it easier for you to choose between Amazon ad Walmart.
Amazon Is Best For…
New sellers
Sellers wanting to sell globally
Non-US sellers wanting to sell in the US
Sellers who want to have more audience
Sellers who are willing to handle the competition
Walmart Is Best For…
Established sellers or businesses
US-based sellers
Sellers looking for lower operational costs
Sellers who want a long-term audience
Sellers who want to have less competition
FAQs about Selling on Walmart vs Amazon
The following answers to the frequently asked questions would further help you decide about selling on Walmart vs Amazon.
Which Is More Profitable, Walmart or Amazon?
While many experts believe that selling on Amazon is more profitable if you do it correctly, it mainly depends on the selling strategy. There is a huge earning potential on both platforms.
Can I Sell on Walmart and Amazon at the Same Time?
Yes. You can sell on Walmart and Amazon at the same time. You can also use apps to integrate your inventory for both platforms. In fact, you can also use FBA to fulfill your Walmart orders.
Can I Dropship from Walmart to Amazon?
Legally, no. Walmart doesn't allow to source products from its platform and send them to your customers. But you can still do it by buying the products yourself first and then sending them to your Amazon customers.
Summary
Both Amazon and Walmart are evergreen platforms for sellers with crazy earning potential. If you know exactly how to use each marketplace the right way, the sky is the limit for you.
While you can sell on both platforms simultaneously, you have to stay focused on staying competitive and profitable. Both platforms are big names in retail and seem to have a very bright future.
If you want to source high-quality products for selling on Walmart or Amazon, ask for a free quote from us today and we'll provide the best options to make your business profitable.