Asics is a prominent athletic footwear brand known for its innovative designs and exceptional quality. If you're a seller looking to collaborate with manufacturers for your business, it's essential to understand where Asics shoes are made and why.
Currently, Asics shoes are primarily made in countries like Vietnam, Indonesia, and China, where manufacturing costs are lower.
This guide's goal is to help you, as a seller, gain insights into Asics manufacturing locations and the factors that influence their choices.
Key Takeaways
Asics is a well-known athletic footwear brand with a global presence.
Primary manufacturing locations for Asics include Vietnam, Indonesia, and China.
This guide assists sellers in understanding the importance of manufacturing locations when partnering with manufacturers.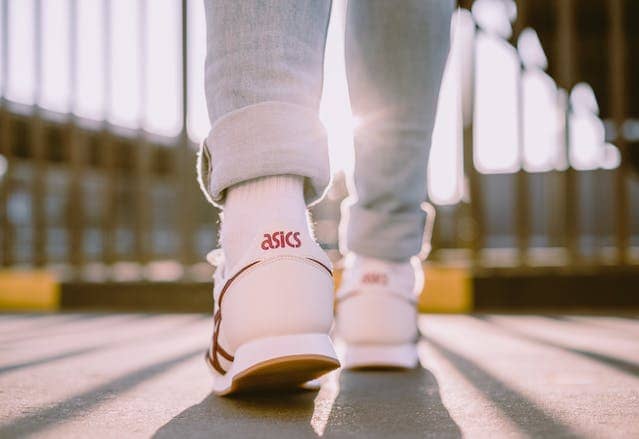 Brief History of Asics
Asics is a Japanese multinational corporation that specializes in sportswear production.
The company's origins trace back to the late 1940s when Kihachiro Onitsuka founded it to promote sports and physical wellness.
This ideology is captured in their brand name, an acronym for the Latin phrase "anima sana in corpore sano," meaning "a sound mind, in a sound body."
The company has its roots in Hyogo Prefecture, Japan, and has come a long way since its inception. Focusing on quality and innovation in athletic footwear, Asics has become a world-renowned brand.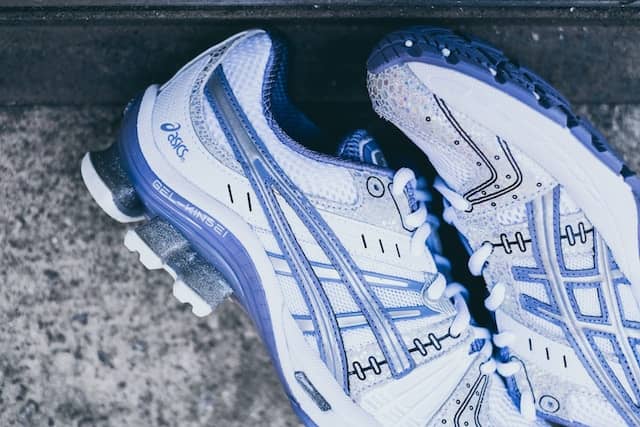 Throughout its history, the company has strived to create sports apparel that supports athletes, inspires movement, and encourages an active lifestyle.
Over the years, they have expanded their global production network to various countries. Manufacturing locations include Vietnam, Indonesia, China, and Cambodia, offering affordable production costs.
The Product Range of Asics
Asics caters to a wide variety of sports, creating innovative footwear, apparel, and accessories.
Asics shoes, specifically their running shoes, are known for their exceptional quality and design. They offer a range of sneakers as well, tailored for various sports and fitness activities.
Apart from running shoes, Asics also produces specialty footwear, such as basketball shoes. Their sports-specific shoes provide targeted support and features that can elevate your game in different disciplines.
Another important aspect of Asics is their line of apparel. Asics apparel includes everything from activewear to technical clothing for various sports.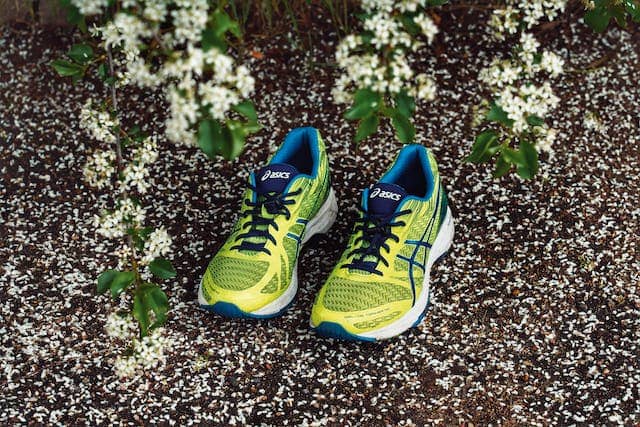 They incorporate advanced materials and technology, ensuring that you get the performance and comfort you need during your workouts or competitions.
In addition to footwear and apparel, Asics also offers an extensive range of accessories. These can help enhance your athletic experience and make it more enjoyable. Examples of such accessories include bags, socks, hats, and sports equipment.
Lastly, Asics also has sub-brands, such as Onitsuka Tiger. Onitsuka Tiger offers a more fashion-oriented and casual product line while still maintaining the quality for which Asics is known.
Where Are Asics Made?
As a seller looking to find manufacturers for your business, it's essential to know where popular brands like Asics produce their products.
Asics, a well-known athletic footwear brand, has a diverse global manufacturing network. In this section, you'll discover where Asics shoes are made and the various countries involved in their production.
1. Japan
As the birthplace of Asics, Japan plays a crucial role in the company's manufacturing process.
Both the company's headquarters and some production facilities are located in Japan, ensuring consistent quality and innovation in their products.
2. China
Although Asics has recently relocated some of its shoe manufacturing from China to Indonesia, China still plays a role in the production of Asics shoes.
Manufacturers in China work closely with Asics to meet their high standards of quality.
3. Indonesia
Asics has been expanding its production facilities in Indonesia. This country offers a competitive advantage due to its established footwear industry and access to skilled labor.
Asics continues to make a significant portion of its products in Indonesia to ensure high-quality and innovative designs.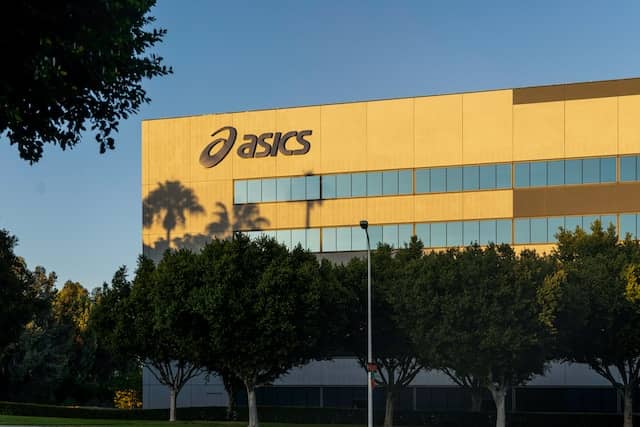 4. Vietnam
Vietnam is another important location in the Asics manufacturing network. Asics produces shoes in Vietnamese factories to take advantage of the lower production costs and skilled workforce available in the country.
5. Cambodia
As part of their global manufacturing network, Asics also has production facilities in Cambodia. This allows them to tap into the local resources and workforce, ensuring their shoes continue to meet the high quality standards that the brand is known for.
6. Other Regions
Asics also has manufacturing facilities in various other countries like Brazil, Argentina, Sri Lanka, and Mexico. These facilities help Asics cater to local markets and maintain a strong global presence.
Overall, Asics shoes are predominantly made in Asia, with some production taking place in other regions like Oceania and Europe.
As a seller, understanding where Asics shoes are made can give you insights into the criteria you may want to consider when identifying manufacturers for your business.
Factors Influencing Asics' Choice of Manufacturing Locations
When considering manufacturing locations for your business, many factors influence the decision-making process. For Asics, several aspects are crucial in determining their manufacturing locations, including:
1. Workforce Expertise
When producing high-quality athletic footwear, having skilled workers is essential. As a seller, you must ensure that the selected location has qualified professionals to manufacture your products efficiently.
2. Cost Efficiency
To remain competitive, price plays a significant role in choosing manufacturing locations. Asics shoes are made in Vietnam, Indonesia, and other countries where the manufacturing cost is low, allowing them to pass these savings onto their customers.
3. Quality Standards
Maintaining high quality standards is crucial for any brand, especially one as renowned as Asics. They ensure that their factories can produce shoes up to their expected quality specifications.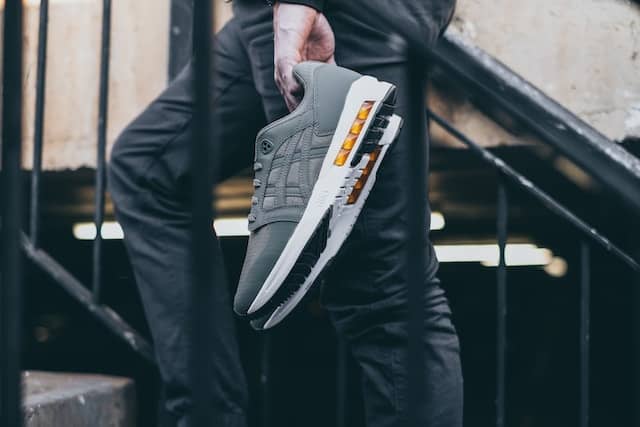 4. Ethical and Sustainable Manufacturing Practices
Being an ethically responsible company is important to Asics, and they ensure that their factories comply with international labor laws and environmental standards. For example, Asics actively works with suppliers to reduce energy usage in factories.
5. Supply Chain Optimization
Efficient distribution and supply chain networks are vital when producing shoes for a global market. Asics strategically chooses their manufacturing locations to ensure timely and cost-effective distribution to their customers worldwide.
6. Global Market Distribution
Asics operates in multiple countries, which allows them to better serve their customer base by producing shoes closer to where they are sold.
7. Technology and Innovation
A company like Asics, known for its innovative designs, utilizes advanced technologies to stay ahead in the industry.
Their manufacturing and innovation processes focus on using cutting-edge technologies such as bio-based materials and solution dyeing.
As a seller, you need to consider these factors when choosing your business's manufacturing locations. By evaluating these aspects, you can find an ideal location that meets your company's priorities and ensures success in the market.
The Supply Chain and Manufacturing Process of Asics
Asics collaborates with 150+ Tier 1 suppliers across 22 countries involved in the production of their products.
These suppliers are crucial in procuring raw materials like leather, cotton, and other components needed for Asics footwear, apparel, and accessories.
The manufacturing process for Asics shoes starts with the design phase. Asics continuously strives to innovate and revise its designs to deliver shoes with enhanced performance.
One groundbreaking technology they developed is FlyteFoam, which offers lightweight cushioning for better comfort.
Once the design is finalized, Asics suppliers source high-quality raw materials, such as leather and cotton. They then follow the manufacturing guidelines set by Asics to produce the different parts of the shoe.
These parts are skillfully stitched together in factories located in countries like Vietnam and Indonesia, where the cost of manufacturing is lower.
Throughout the manufacturing process, Asics emphasizes quality control to ensure the durability and performance of their products.
Their supply chain management program helps maintain and improve standards in all areas, directly and indirectly, influenced by their business.
Frequently Asked Questions
Why Is Asics So Popular?
Asics has gained a reputation for creating high-quality athletic shoes that cater to the needs of both professional athletes and casual walkers alike. Their innovative designs, exceptional comfort, and durability make them a top choice for consumers worldwide.
Are Asics and Onitsuka Tiger the Same?
Although both brands originate from the same founder, Kihachiro Onitsuka, they have since evolved into separate entities.
Asics is known for its performance-driven athletic shoes, whereas Onitsuka Tiger focuses on creating fashionable and stylish footwear.
Where Do Most Asics Production Facilities Reside?
The majority of Asics shoes are manufactured in China and Vietnam, with some production facilities in Cambodia and Indonesia as well.
Being aware of their production locations can help you make better decisions when selecting a shoe manufacturer for your business, ensuring you work with reliable partners that share similar values and quality standards.
What Types of Asics Shoes Are Popular among Consumers?
Asics offers a wide range of shoe types to suit various consumer preferences, including running shoes, training shoes, and walking shoes.
Each category has its popular models, like the Gel-Nimbus and Gel-Kayano for running shoes.
As a seller, it's crucial to understand the popular models from the brand and determine which types would best fit your target market.
How to Find and Work with Shoe Manufacturers?
Finding the right shoe manufacturer for your business involves research, communication, and negotiation.
Start by looking for credible suppliers of wholesale sneakers and assessing their manufacturing capabilities, quality control, and lead times.
Establish clear communication channels to ensure a smooth business relationship and work collaboratively to deliver top-quality products that your customers will love.
Finding Manufacturers in China with Niche
As a seller looking for manufacturers for your business, knowing where Asics are made can help you understand the benefits of sourcing products from countries like China.
China is known for its affordable labor and skilled workforce. As a result, thousands of companies worldwide choose Chinese manufacturers to produce their products.
A good sourcing agent can help navigate the complex Chinese manufacturing landscape and find suppliers that align with your business requirements and goals.
Sourcing agents like NicheSources can provide valuable assistance by handling the entire procurement process, from identifying suitable manufacturers to negotiating prices and managing quality control.
By leveraging our experience and network, we help you find reliable Chinese manufacturers, mitigating the risks and challenges of doing business overseas.
To start your journey towards finding a reliable manufacturer in China, request a free sourcing quote and learn how outsourcing your production can help grow your business.