The holiday season is always a time to be happy and spread love. As retailers, you must ensure your customers feel this joy by providing them with distinctive Christmas decorations they create memories with.
So how do you do that? You start by working with the best wholesalers in the business. With the numerous suppliers globally, we have curated this post to help you choose among the best in the world.
Read on to find out which suppliers are suitable for your brand so that you can make maximum profits. Let's dive in.
Christmas Central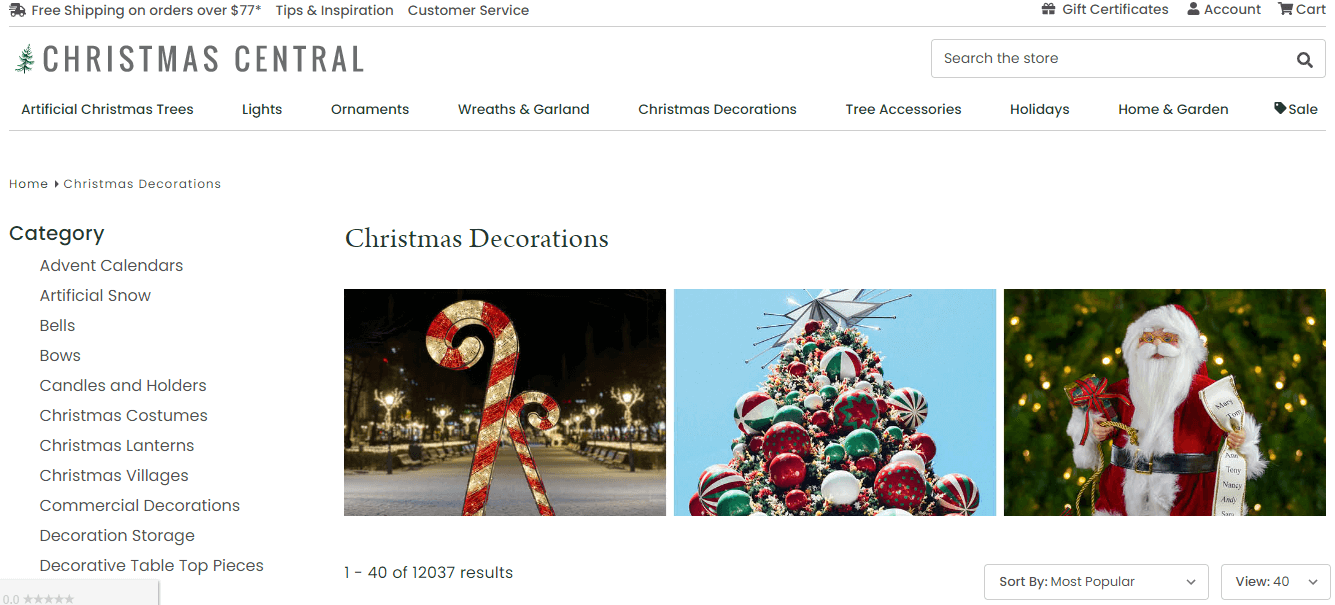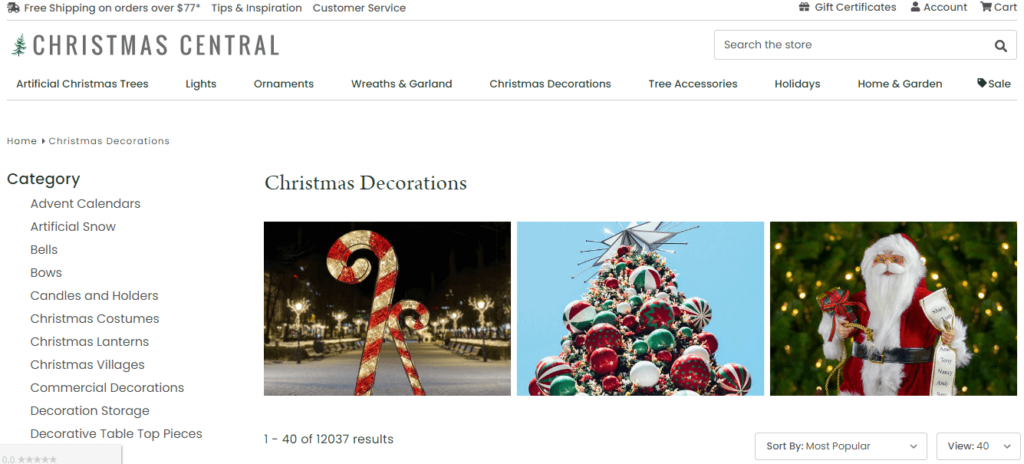 Established in 2004, Christmas Central is one of the most recognized wholesalers of Christmas decorations. The company offers numerous types of Christmas ornaments that are creative and unique.
They have been featured in several magazines for their experience in this type of business. Also, their work has been featured in some movies, meaning they are one of the best suppliers to contact for your Christmas decor.
Key Features
They mainly deal with Christmas decorations, meaning they know the latest trends. However, it can be a setback for some retailers who want a supplier to work with all year round.
They have free shipping on orders above $77.
They have a customer service chat available for any inquiries.
MOQ
Minimum order of $77 for wholesale.
Location
DHgate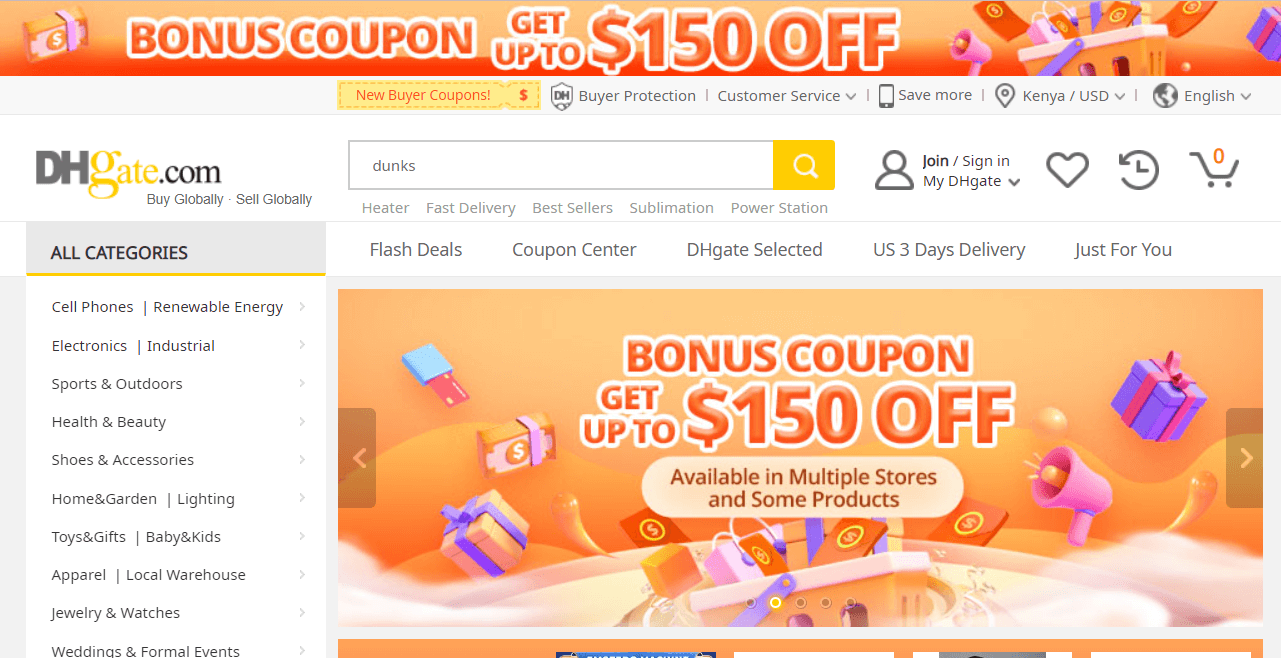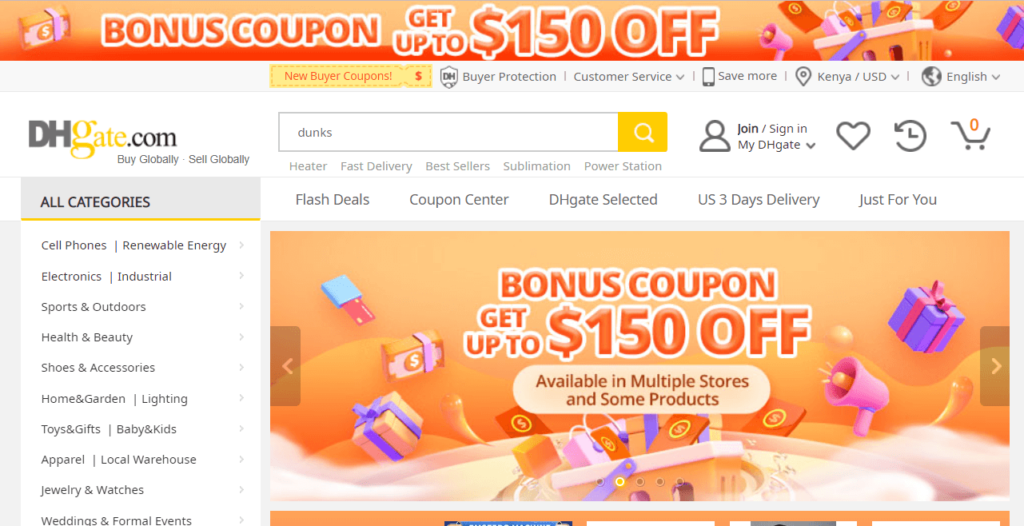 DHgate is an e-commerce platform that connects manufacturers and buyers globally. The platform has enabled buyers to find the best products from various manufacturers at very competitive prices.
Manufacturers get a chance to market their products worldwide and sell them in bulk to various retailers. DHgate deals with several products, including Christmas and other holiday decorations.
They have partnered with companies such as Master Card, Visa, FedEx, DHL, American Express, and UPS, that help with logistics and safe payment services.
Key Features
They offer variety in all their products.
They offer the best prices in the market.
DHgate connects retailers to over 2.2 million sellers in over 200 countries.
MOQ
They have no minimum order.
Location
Inspirations Wholesale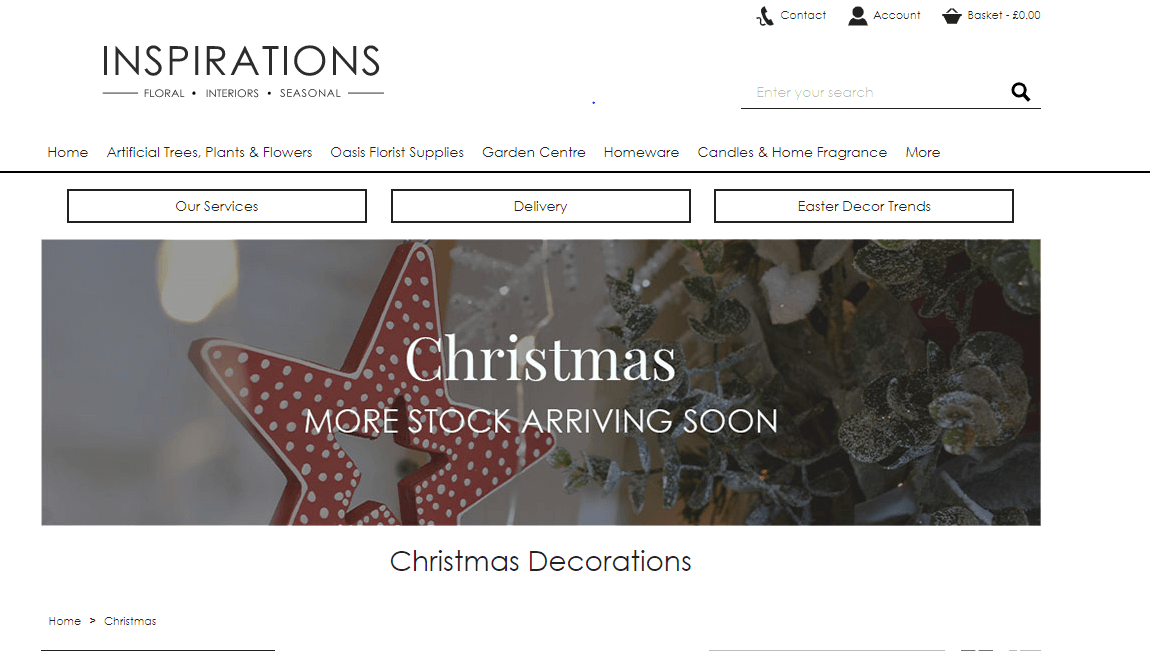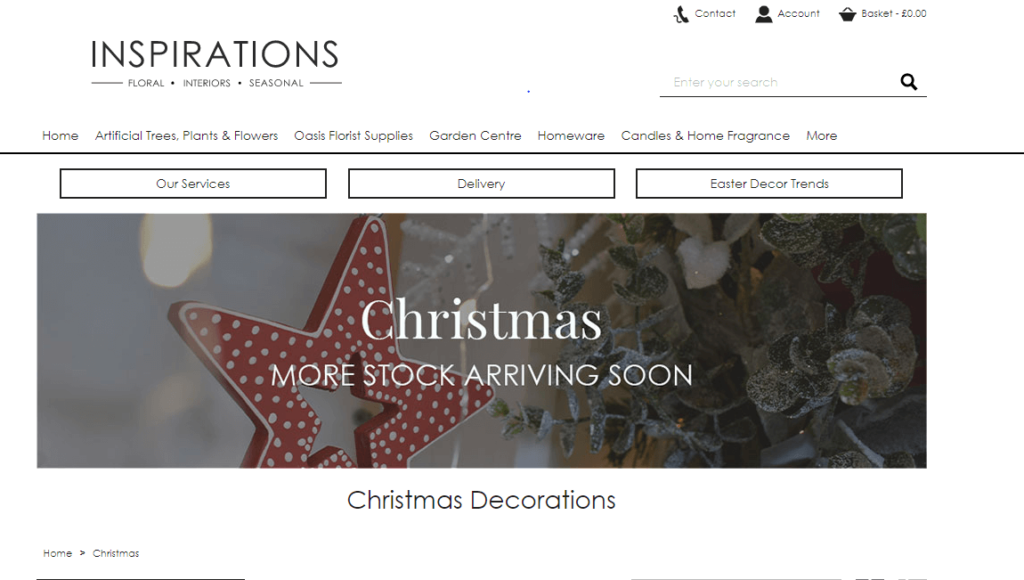 Inspirations Wholesale is a family-owned business that began its operations in 1990. The company deals with home decor, supplies, flower arrangements, and holiday decorations. They are a reliable supplier of top-quality Christmas ornaments and other decorative pieces.
Some of their products include wreaths, Christmas trees, LED Christmas lights, colorful candles, garlands, and many more. They have a 27,000 square feet warehouse from which all their products are supplied.
Key Features
Retailers get access to diverse, eccentric, and quality Christmas products.
They are a reliable source of holiday home decor.
Their customer services are great and guarantee to meet all their customer's expectations.
MOQ
Location
SoNice Party Inc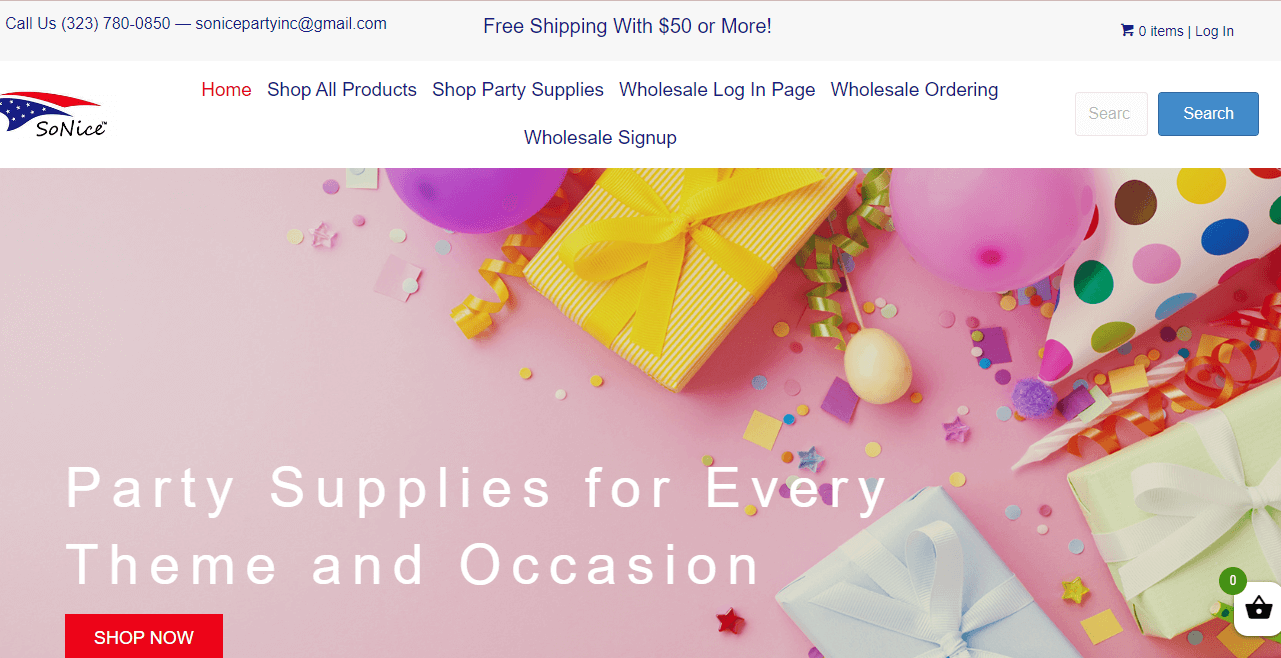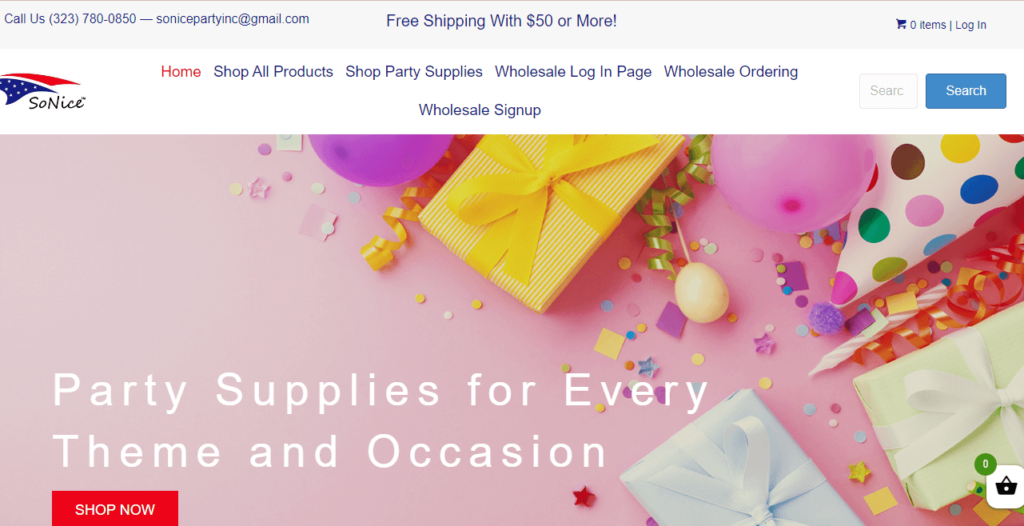 As the name suggests, SoNice Party Inc. offers a wide range of decoration products for parties and holidays. Some of their products include balloon garlands, gift packaging, cutlery, etc.
The company is dedicated to its clients; hence, they have a 30-day return policy that allows buyers to return any products that might have defects. Also, retailers can order products any day from Monday to Friday in case they are running low on inventory.
Key Features
They have an online ordering process that is easy to learn.
They provide fast shipping within 48 hours of order placement.
They have a variety of themed products, which will make your store popular in the market.
They also provide order tracking numbers to keep track of your products.
MOQ
The minimum order is $50.
Location
Alibaba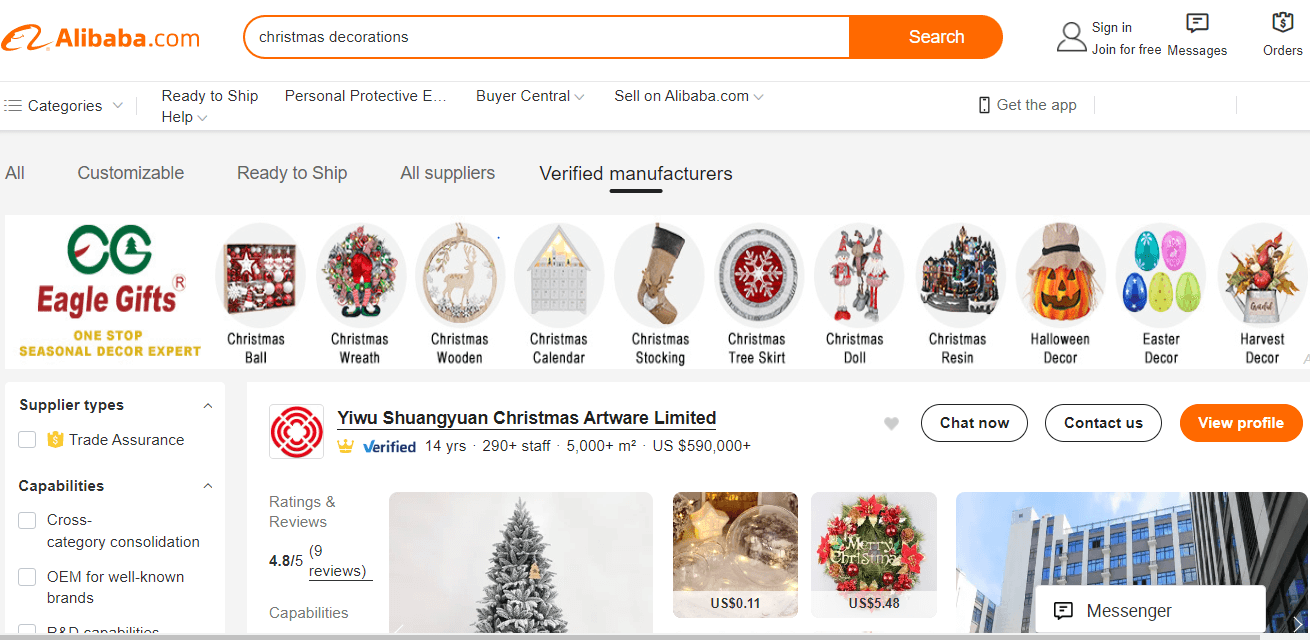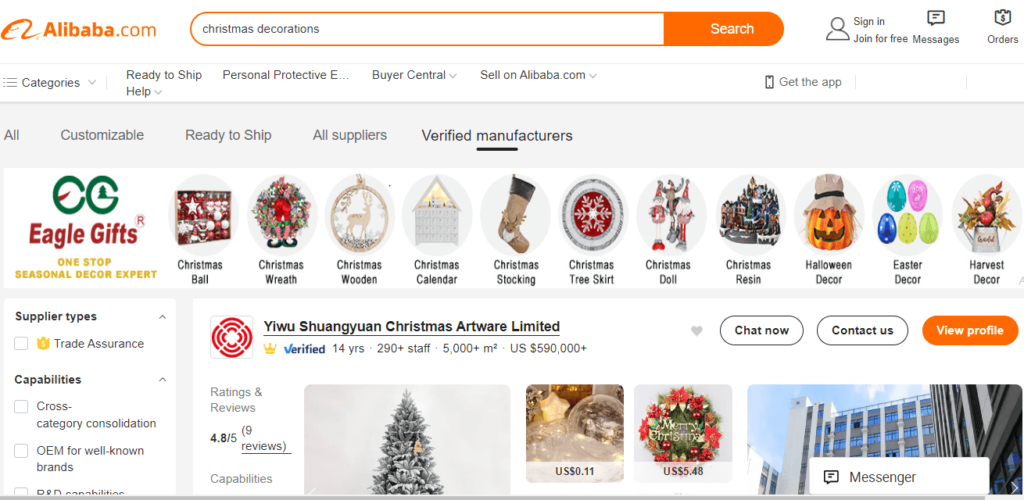 For those who prefer working with e-commerce platforms for their supplies, Alibaba is the place to be. Alibaba is a Chinese company that connects different buyers and manufacturers worldwide.
You can get any product you want from their platform, and when it comes to Christmas decor, they have plenty in store. Since they are working with numerous suppliers, buyers get access to some of the best products the market has to offer at affordable prices.
Also, you can restock your store with the most unique products that apply to different target markets.
Key Features
Retailers get access to the most renowned Chinese suppliers.
The prices at Alibaba apply to different buyers, from very affordable products to ones with higher prices.
They provide a wide range of diversity in their products.
The customer service depends on the supplier you are ordering from.
MOQ
Most suppliers have set a minimum order of $500.
Location
Yuhang District, Hangzhou, China.
RetroFestive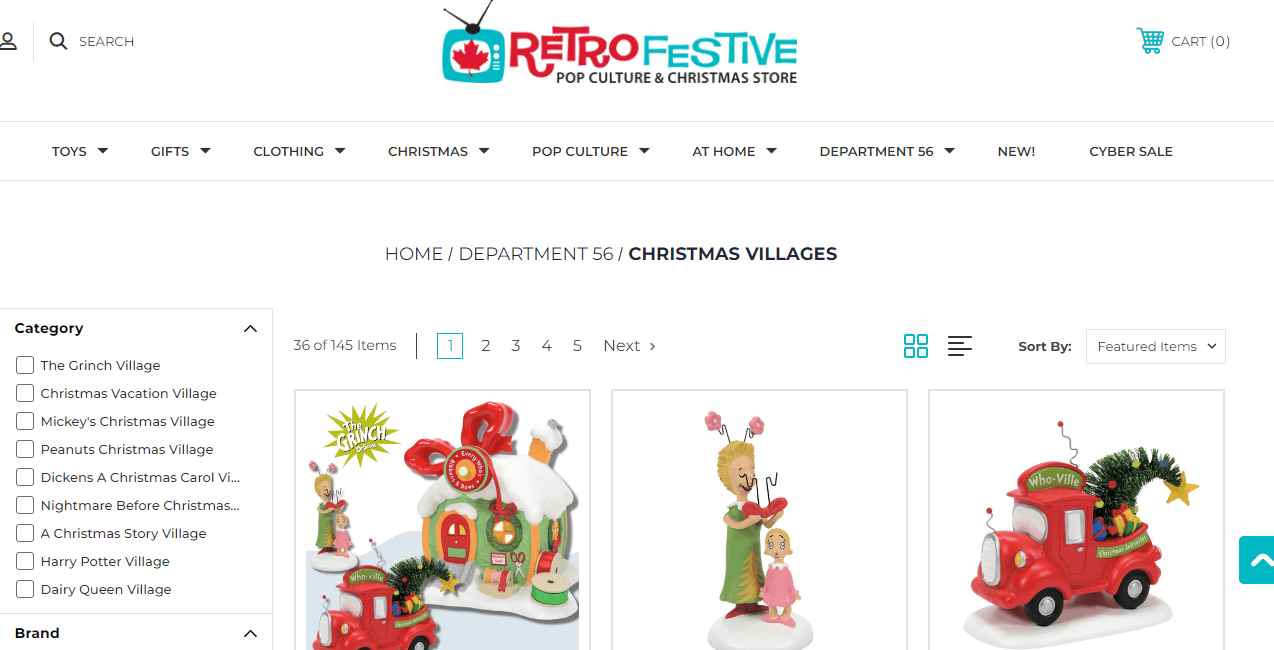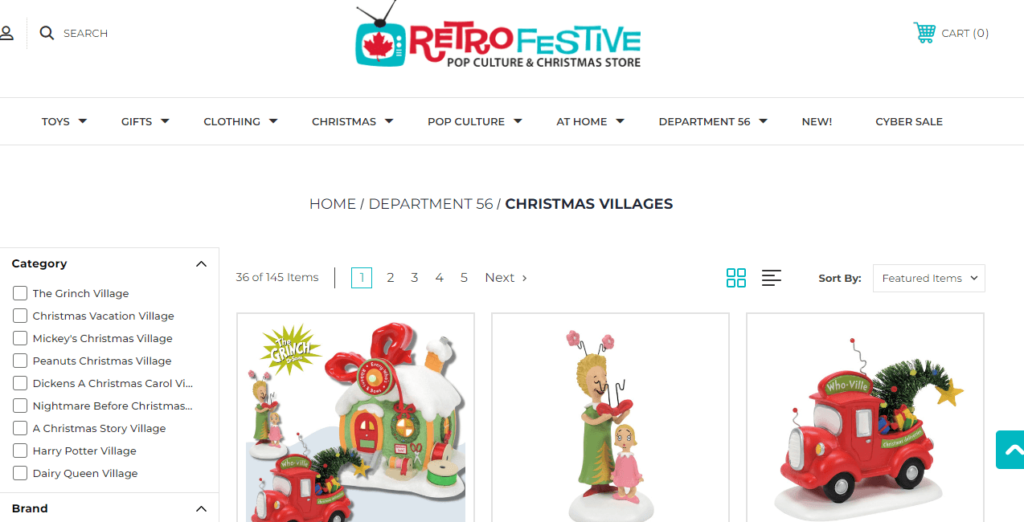 RetroFestive is a Canadian company that began in 2007 as a leg lamp company. Over the years, they have grown and incorporated various products for different occasions. Their Christmas catalog is fun and brings out the childhood memories you once had for the holiday.
Retailers wanting to partner with them should know that they only operate for two months a year, during the holiday season. However, they guarantee you will get your store's most memorable Christmas decorations.
Some of their products include moose mugs, personalized ornaments, ceramic Christmas trees, ugly Christmas sweaters, toys, candies, books, records, etc.
Key Features
They ship products across Canada.
Retailers can restock their stores with memorable and fun Christmas products.
MOQ
Their minimum order is 3 pieces per item.
Location
Oakville, Ontario, Canada.
Sparks Gift Wholesalers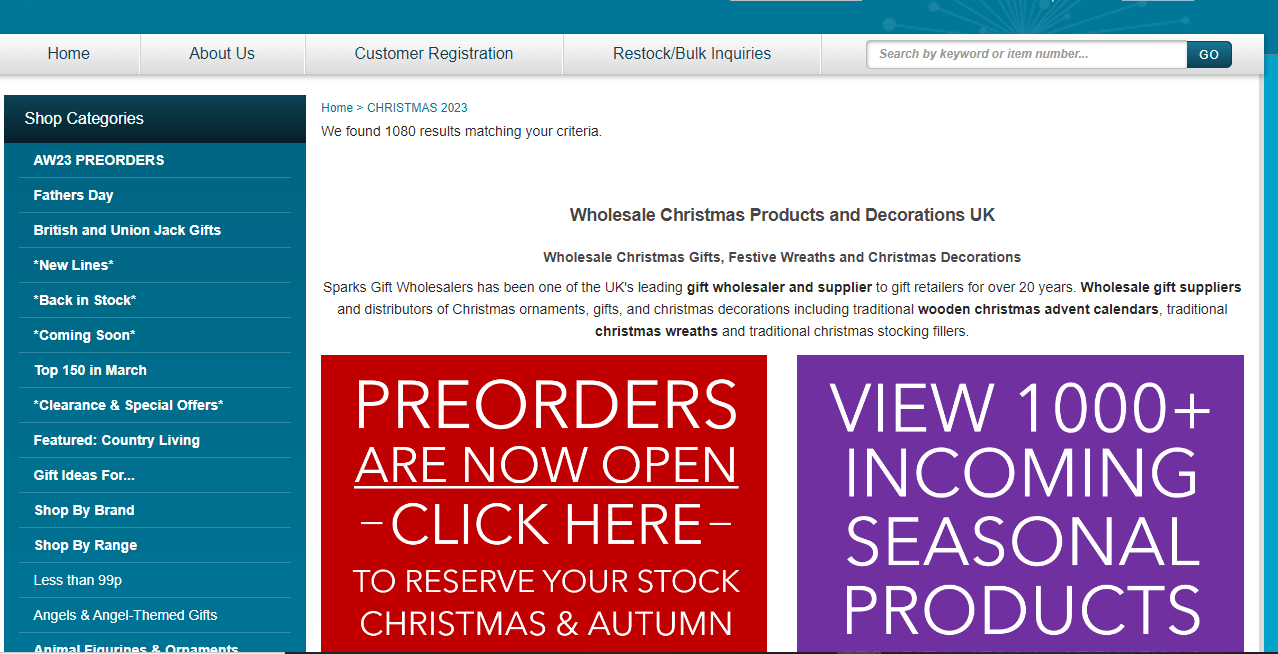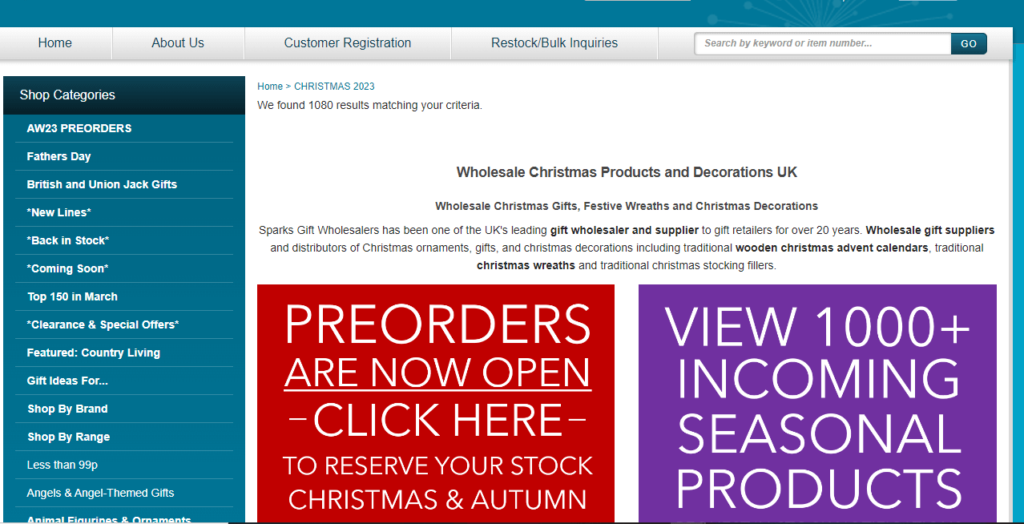 For over 20 years, Sparks Gift Wholesalers has been among the leaders in the UK market in producing the best decor products. They have over 3000 high-quality products, such as ornaments, holiday cards, children's gifts, animal figurines, household decorations, and more.
Sparks Gift Wholesalers provides Mix and Match for over 40 brands. Moreover, you don't have to order goods in carton quantities; single lines are welcome.
Key Features
Free delivery on products over 100 pounds across the UK.
Their delivery takes 2-3 days; however, they also offer next-day delivery.
They have friendly and efficient customer service.
MOQ
Their minimum order is 50 pounds.
Location
Kurt S. Adler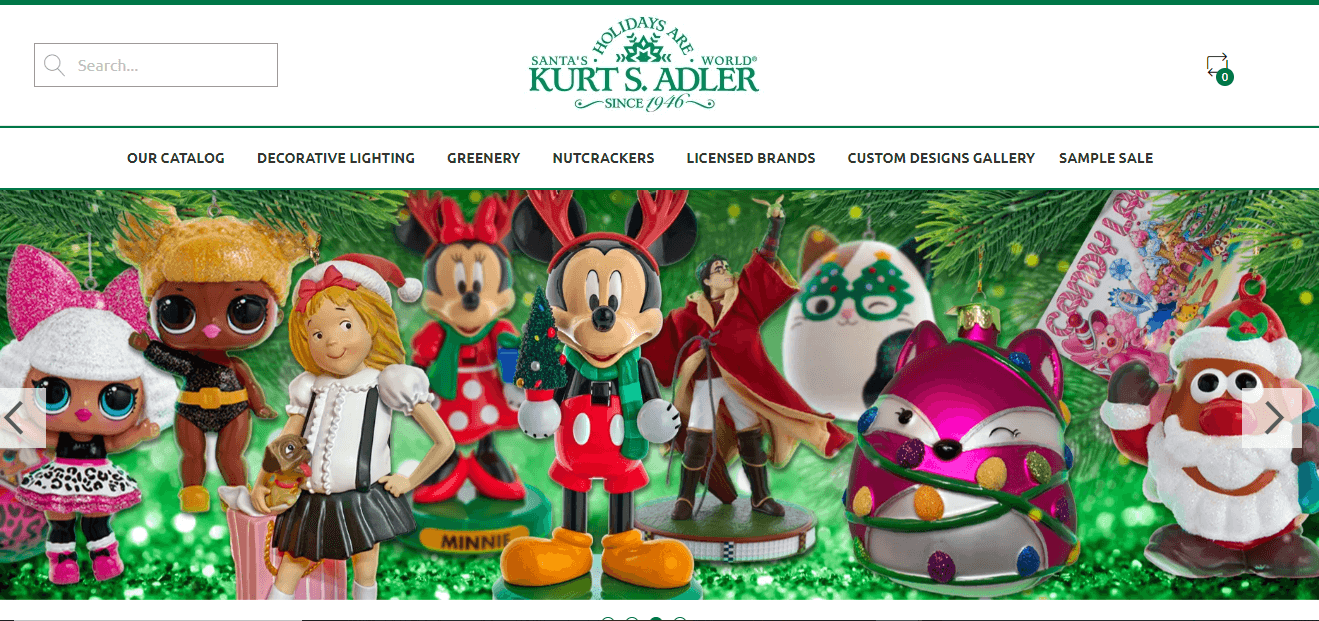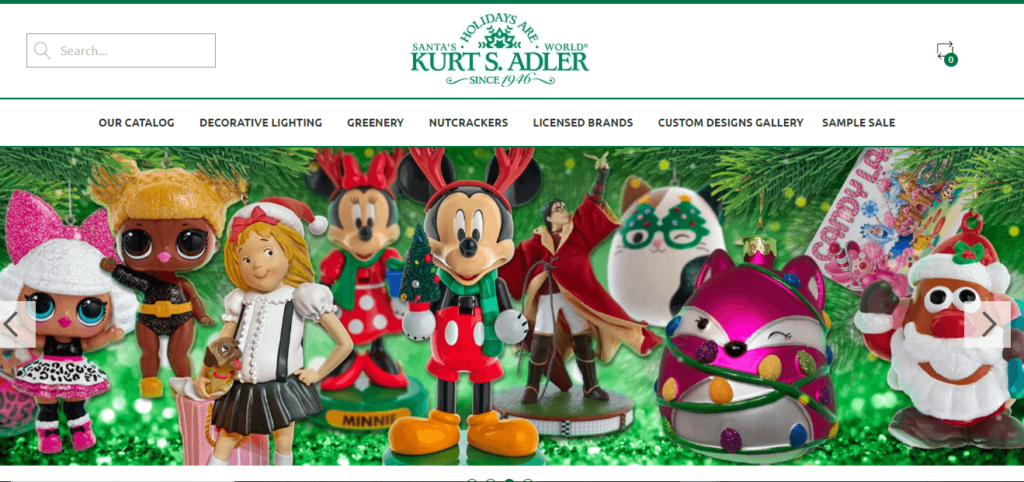 Kurt S. Adler is a family-run company that has been in business for almost 75 years now. The company was run by a founding family member and passed down through generations.
Their products' themes range from whimsical and traditional to novelty, depending on the customer's liking. They offer a wide variety of Christmas ornaments, such as crystal, shatterproof glass, and more.
To place an order with them, you must create a wholesale account and register as a retailer. After that, you can get access to their wholesale prices.
Key Features
They have showrooms across the US where you can view the products they offer.
They offer customization services on any products.
The company provides a range of products in different themes.
MOQ
The minimum order is $500 the first time you place an order and $150 for subsequent orders.
Location
PolarX Ornaments and Gifts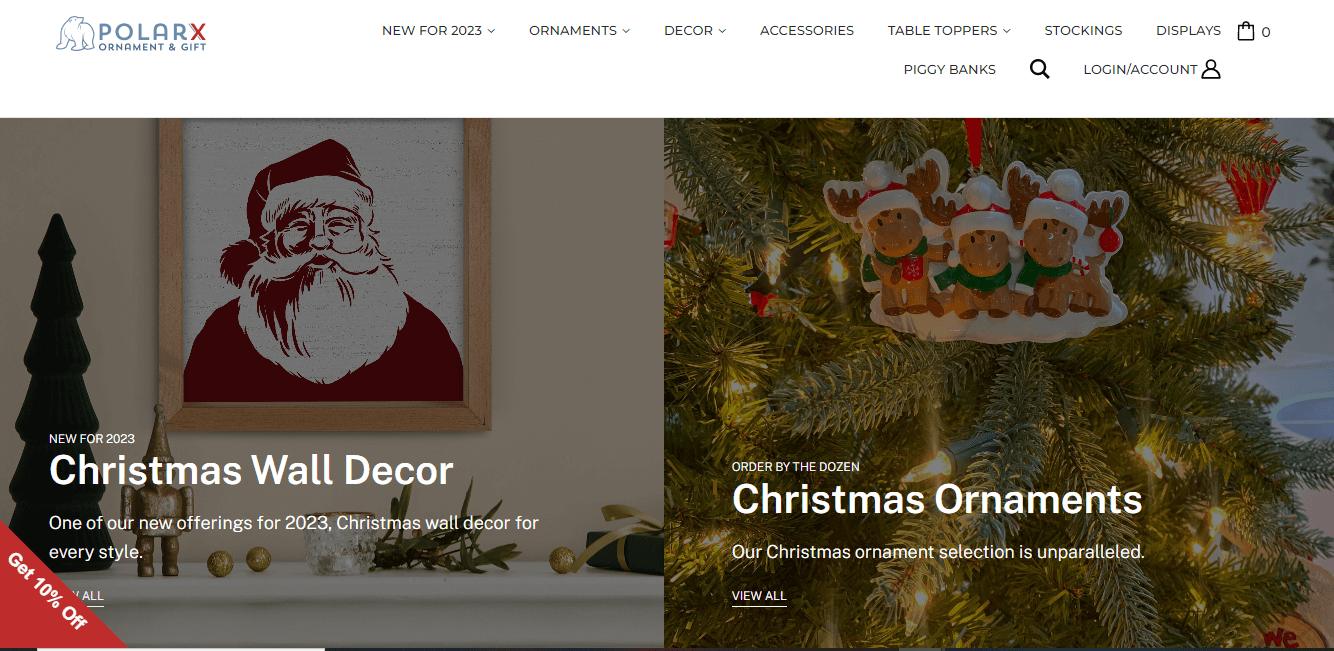 PolarX Ornaments and Gifts is the supplier to look out for, especially if you are selling ornaments and gifts. They have experience in this sector and sell various products that will make customers frequent your store.
They have made it easy for buyers to see which products were the most popular in the previous years, which helps retailers choose the products that will sell fast. Just like other wholesalers, they also have a wide variety of decorations you can choose from for your store.
Key Features
Their website directs retailers on what products are the most popular, hence you will get more buyers.
They have a 7-day return policy on all orders.
You will get access to themes and decorative items for the Christmas holidays.
MOQ
Location
Creative Co-Op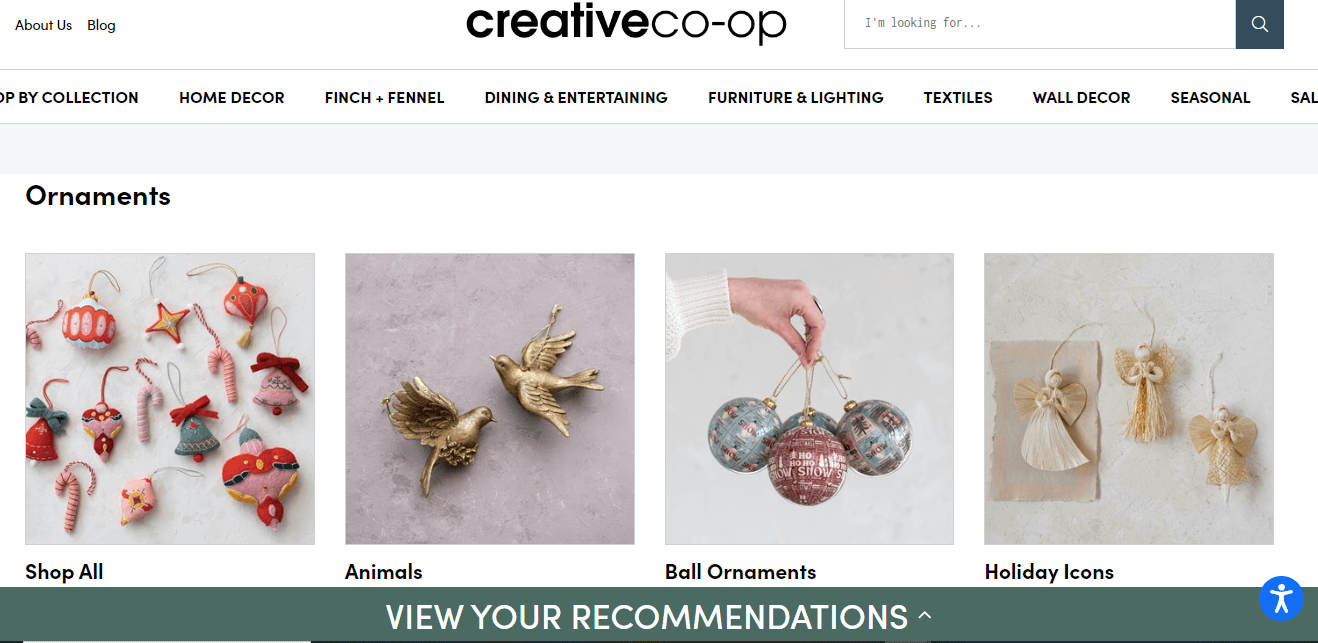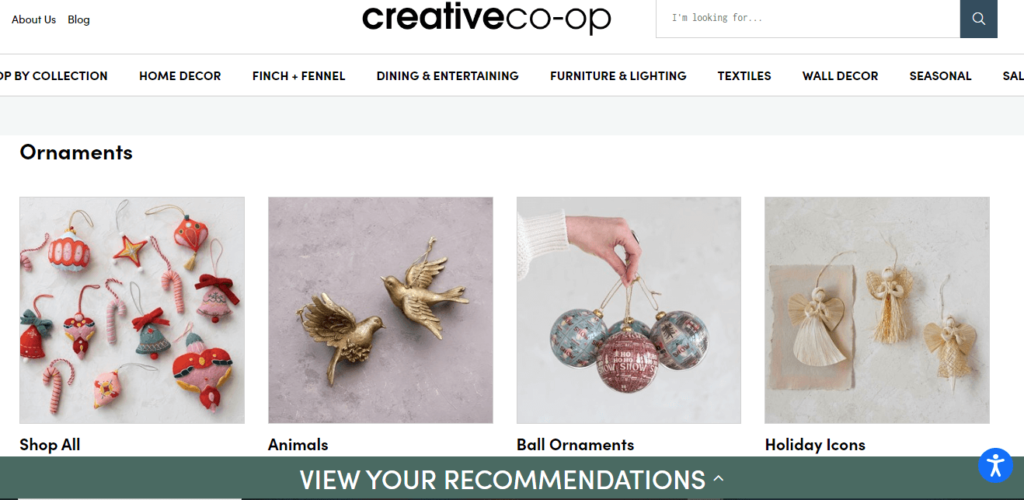 Creative Co-Op was started in 2001 and is dedicated to providing the most distinctive and creative ornamental pieces available for various decorations. Their pieces are handmade from resin, metal, glass, wood, and textile.
Regarding styles, they ensure they cover every theme possible to apply to different resellers. Some of their popular styles include rustic, sleek, modern, and cute. To work with them, they require retailers to create an account and provide a resale certificate.
Key Features
They offer discounts to their registered customers.
They accept major credit cards for payments.
All orders are processed within 2-3 days.
MOQ
$500 for first orders and $150 for subsequent orders.
Location
Christmas Warehouse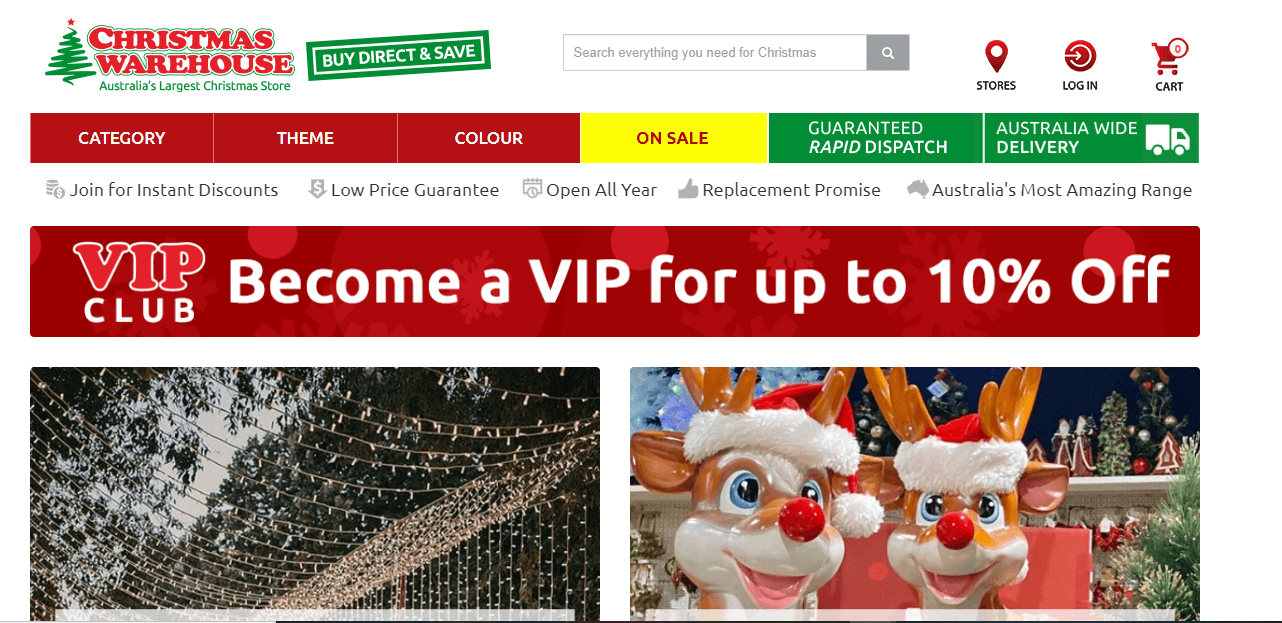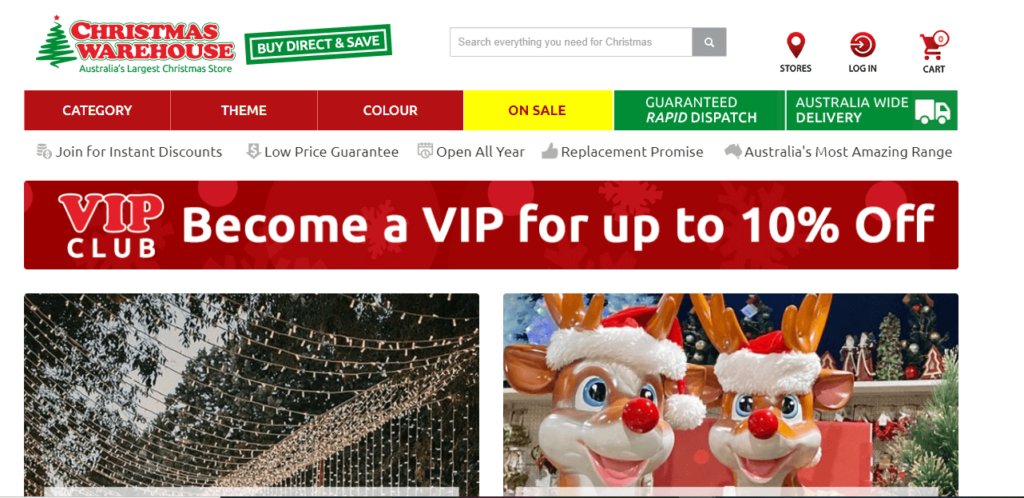 Christmas Warehouse has partnered with more than 40 international suppliers and manufacturers to provide the market with the most excellent range of products for Christmas decorations.
Since the suppliers are based in different regions of the world, you will get access to the most diverse Christmas decor pieces that will give any store an edge in the market.
Some of the products they sell are trees, lighting displays, tinsel, animated products, and everything else you might need for Christmas.
Key Features
They provide resellers with a diverse range of products that are new in the market.
They guarantee a low price that will eventually make huge profits after resale.
They save points for regular buyers to use during future purchases.
If any product is defective, they promise replacements.
MOQ
Location
Kings Park, New South Wales, Australia.
Banggood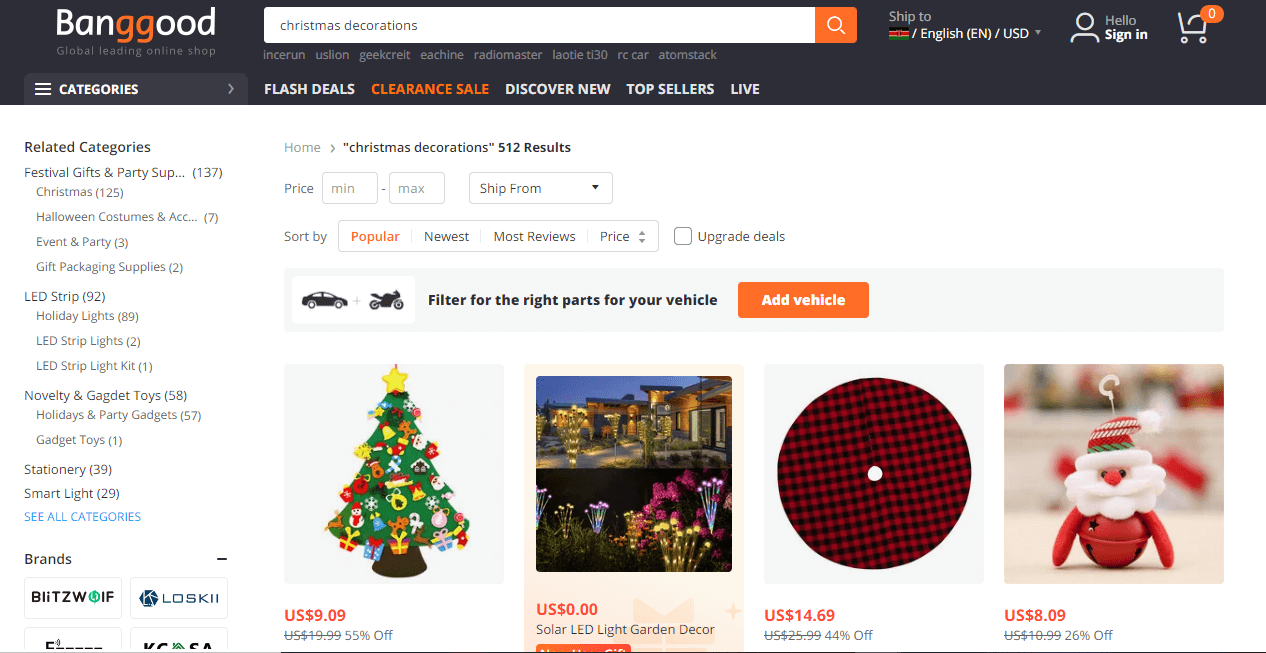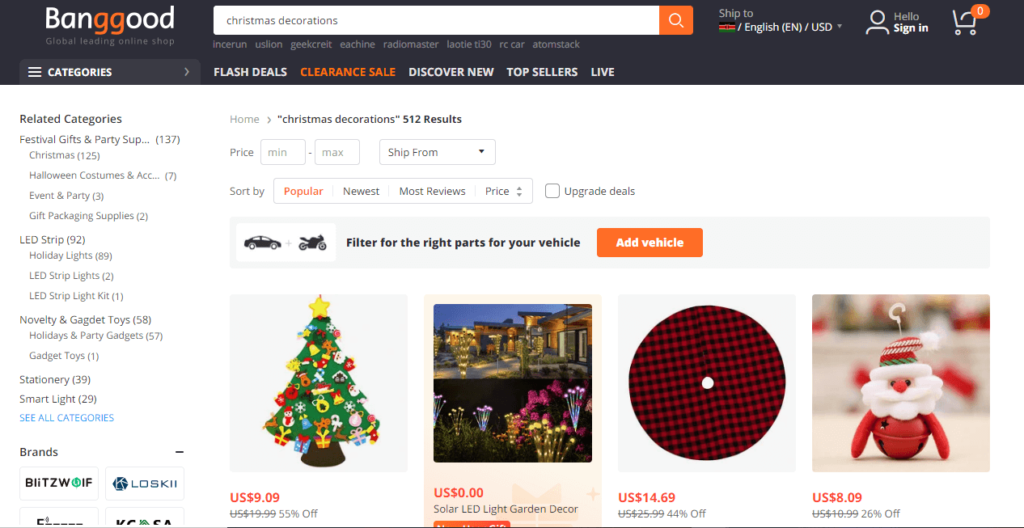 Banggood is a global company that sells directly to consumers; however, they also sell products in bulk for those who want to resell items. They sell numerous products to over 66 million users. They are popular due to their good quality and cost-effectiveness.
For retailers who want to shop from them, you are guaranteed some of the best prices in the market. The company does not solely deal with decorations, but they have a category for them.
For Christmas pieces, they sell bells, LED lights, Christmas trees, table runners, stockings, wood crafts, decoration toys, etc.
Key Features
Retailers get access to reliable Chinese manufacturers.
They offer very competitive prices.
They offer samples for wholesale orders upon request if you want to test the quality of the goods.
They provide cost-effective shipping across the globe.
They accept payments from Paypal, credit cards, Boleto, etc.
MOQ
They have no minimum order.
Location
Baiyun, Guangzhou, China.
FAQs about Christmas Wholesalers
Is Selling Christmas Decorations a Profitable Business?
Yes, selling Christmas decorations is profitable since many stores dealing with such products have reported good profits.
However, for those who want to venture into selling Christmas decors, you have to accept that your products will only apply during certain seasons.
Retailers can sell decorative pieces all year and include Christmas decorations as a category for maximum profits.
How Do You Choose the Best Supplier for Your Store?
First, you do your research and find the most reliable ones. From there, you can compare what each of them offers in products, services, and prices. You can also go through customer reviews to understand how customers relate to them.
After that, you can select the one that aligns with your brand. Also, you can use sourcing agents to help find a suitable supplier. They are well-equipped to find wholesalers for various businesses.
Is It Possible to Get Customized Christmas Ornaments?
Yes, some suppliers offer customization services in addition to ready-made products. If you want personalized ones, find a supplier that offers such services. The list above has some suppliers that offer customized pieces.
Conclusion
There are numerous wholesale suppliers for Christmas decorations. The only thing retailers can do is do their due diligence to partner with the most suitable one for their business.
NicheSources is a sourcing agent that helps retailers across the globe source products for their stores. We offer services such as product sourcing, branding, drop shipping, and more.
We will help you find suppliers with the most unique products at affordable prices. Get started by requesting a free quote, and start selling profitably.