Global e-commerce has relied heavily upon sourcing products from China. Online platforms like Alibaba and Global Sources have made cross-border sourcing much easier.
The problem arises while choosing between these platforms. Should you always buy from Alibaba? Would Global Sources as an alternative be worth your time and effort?
This article presents a detailed comparison of GlobalSources vs Alibaba. You will learn about the similarities and differences between both platforms and tips to choose between both.
Ready? Let's jump in.
Overview of Global Sources
Global Sources is a multichannel e-commerce platform that facilitates global online wholesale buying and selling. It was founded in 1971 in Hong Kong.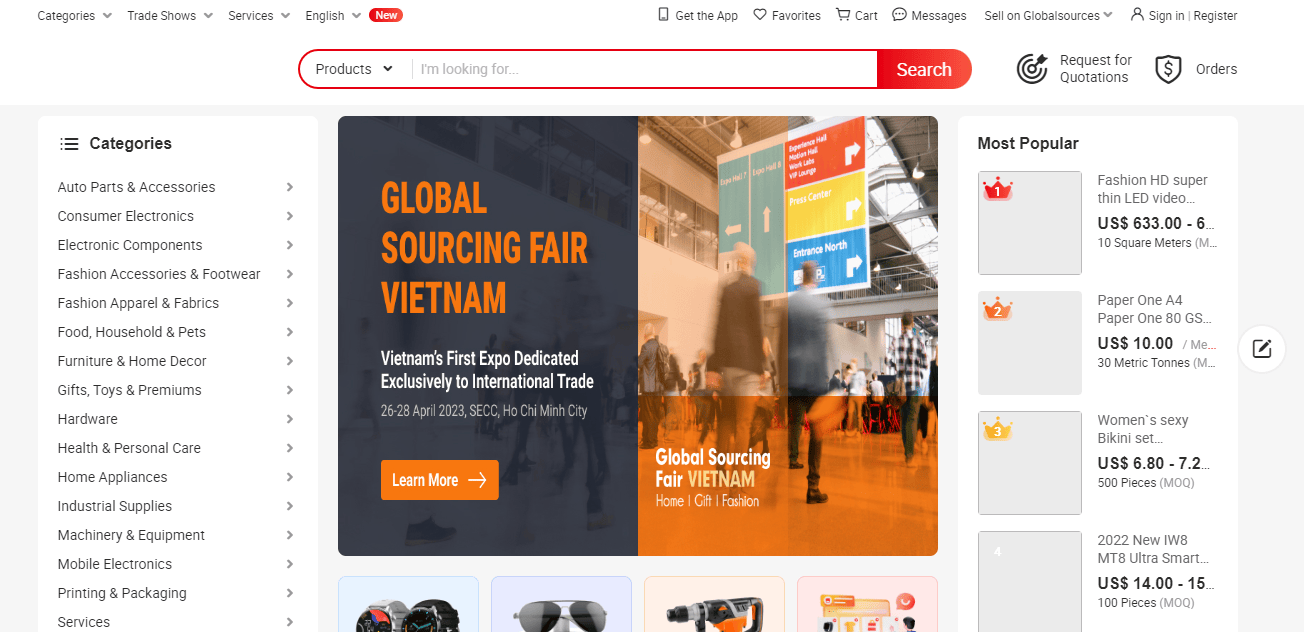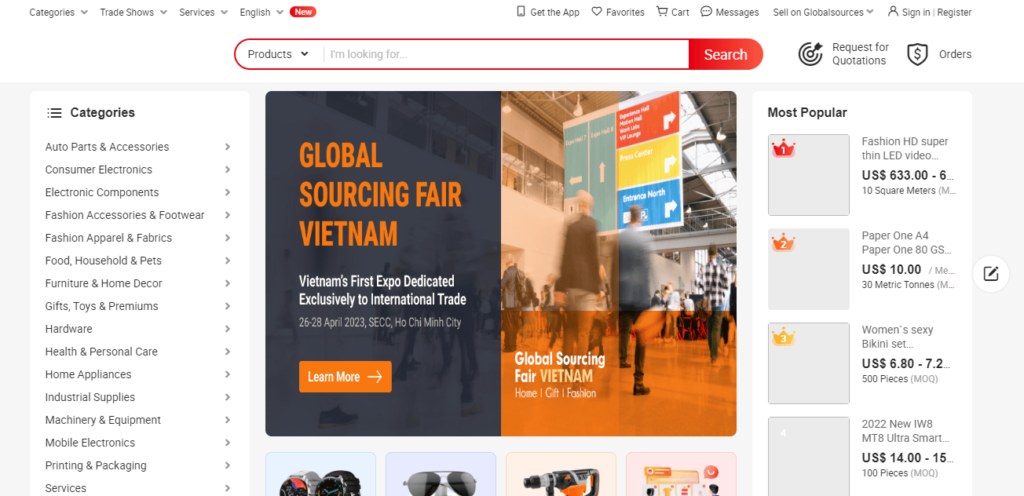 It offers over 4 million products across multiple categories. It hosts over 200K suppliers, including OEMs, factories, and wholesalers. In addition to China, the company has officially expanded to India, South Korea, and Vietnam.
You can get anything from this website, from fashionable items to industrial supplies and much more. The suppliers are mostly based in China. But you can also select suppliers from other countries.
The website claims to have over 10 million registered international buyers.
Overview of Alibaba
Alibaba is the world's largest online B2B platform. Founded in 1999 by Jack Ma in China, it has emerged as a key player in global online trade.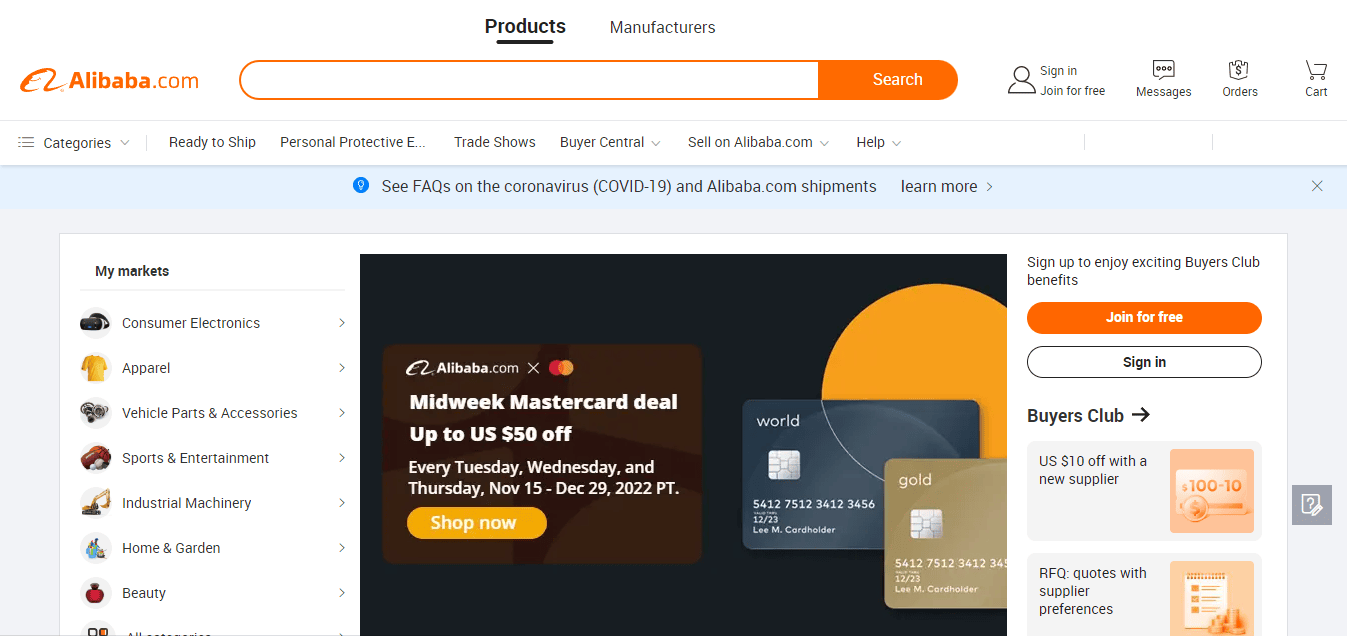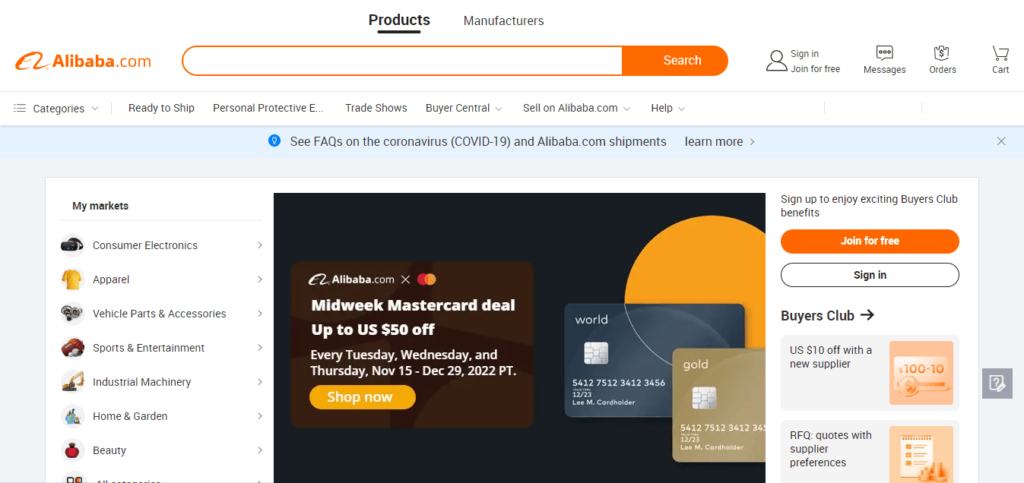 This platform initially connected the world with Chinese suppliers. Now, it has suppliers from different countries.
It connects over 150K suppliers, including factories, manufacturers, and wholesalers, with over 10 million international buyers.
You can find millions of existing products from day-to-day and trending items at a certain MOQ. The factories and independent manufacturers at Alibaba can also develop new products for you according to your needs.
Alibaba Group has multiple subsidiaries, including AliExpress, Taobao, 1688.
Global Sources vs Alibaba: Similarities
Let's learn what's similar between these two platforms.
Wholesale Platform
Both Alibaba and Global Sources are wholesale selling platforms. Buyers from across the world generally buy products from these platforms for their retail businesses.
That's why both platforms have minimum order quantities (MOQs) in place. Buyers buy at a low cost per product and sell them at a retail model with a higher price per item. Hence, earning great profit margins.
Online Presence
Both platforms are present online. Both have websites where buyers can search for their required products. They also have multiple other options to chat with suppliers. Both websites are present in different languages as well to facilitate international clients.
In addition to their desktop websites, both Alibaba and Global Sources have mobile applications also.
Country of Origin
Both Alibaba and Global Sources are based in China. However, they are based in different regions of China. They mostly host Chinese suppliers and factories.
International Shipping
Almost all suppliers on Alibaba and Global Sources offer international shipping. There may be a slight difference between the presence of both platforms in certain countries. Both supply products to major parts of the world.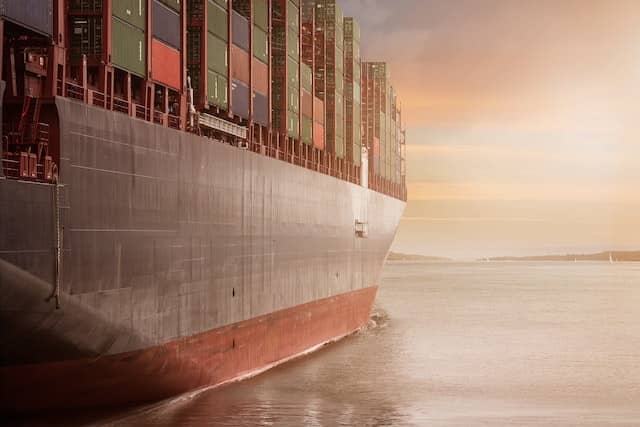 Depending upon the shipping service you opt for, you also get tracking service for your shipments from both platforms.
Nature of Products
Both platforms offer similar types of products. You will find a lot of similarities between the products and their categories. That's the reason most buyers confuse choosing between them.
Supplier's Directory
In addition to being a marketplace for buying products, both platforms also serve as online directories of suppliers. You can search for a particular supplier according to your choice.
Supplier Verification
Both platforms have classified suppliers into different levels based on certain criteria.
You will find terms like "Verified Supplier" on both these platforms.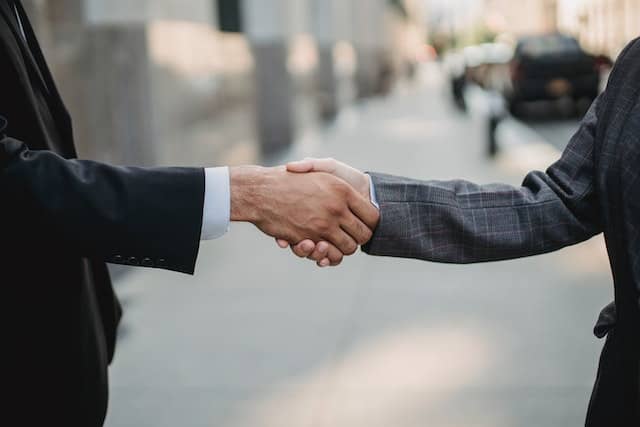 RFQs
Both platforms have the RFQ (Request For Quotations) option. So, if you are unsure about the right supplier, or can't find the product, you can always raise RFQs on both platforms.
The platforms will help you reach the suppliers of your choice.
Negotiation Options
You can negotiate prices and other terms and conditions of your deal with the suppliers on both platforms.
Trade Shows
Another similarity between Alibaba and Global Sources is that they host trade shows that allow you to look for the products you want to sell.
So, if you can't visit China physically, you can attend the virtual trade shows on these platforms.
Buyer Protection
Supervision and mediation are necessary for cross-border trade. Both platforms provide supervision for buying and purchasing happening on their platforms. Most supervision policies on both sides are customer-centric.
If you buy products from a supplier outside these platforms, the responsibility, and the loss will be on your shoulders.
Payment Methods
Both platforms accept similar payments. You can wire them or pay through your credit card (Mastercard). Some suppliers also accept popular payment methods like PayPal, but it depends upon your supplier.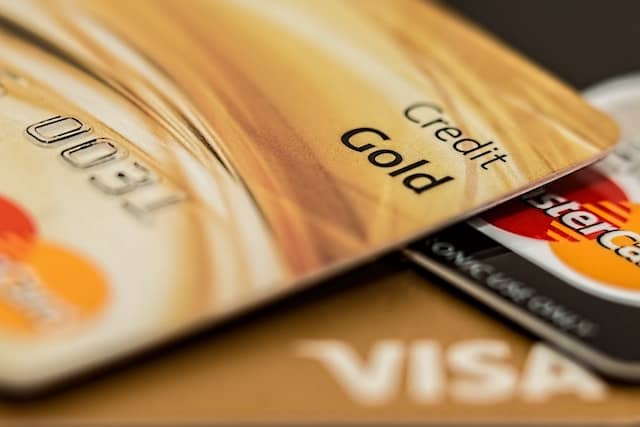 Global Sources vs Alibaba: The Differences
Although both platforms have many similarities, they also have differences. Let's look at them one by one.
Platform History
As we mentioned earlier, Global sources started in 1971, while Alibaba was founded in 1999. This difference makes Global Sources 28 years senior.
Website Foundation
Global Sources launched its website for product sourcing in 1996. Before that, Global Sources had been working offline as a printed catalog for products.
Still, the idea of going online to connect buyers with sellers was initiated by Global Sources three years earlier than Alibaba.
Business Size
Although Global Sources started much earlier, Alibaba is way ahead of Global Sources in business size. Alibaba's annual revenue closed at above $90 billion in 2020.
Global Sources has a yearly revenue of around $700 million. The difference is enormous, making Alibaba a more aggressive and robust platform for product sourcing.
Business Growth
Alibaba's annual revenue was $34 billion in 2017 and $91 billion in 2020. It increased three times in three years.
On the other hand, Global Sources couldn't get an annual revenue of $1 billion in all these years. So, Alibaba is a fast-growing network of buyers and sellers.
Number of Suppliers
Global Sources has over 200,000 suppliers, and Alibaba has about 166,000 suppliers.
The suppliers on Global Sources are mainly from China, India, South Korea, and Vietnam.
Alibaba has designated suppliers from more diversified regions such asChina, India, Malaysia, Vietnam, Turkey, etc.
Variety of Products
Alibaba provides almost everything a buyer may need. It has over 40 product categories. The main product categories on Alibaba are as follows: Consumer electronics, apparel, vehicle parts & accessories, sports & entertainment, industrial machinery, home & garden, and beauty.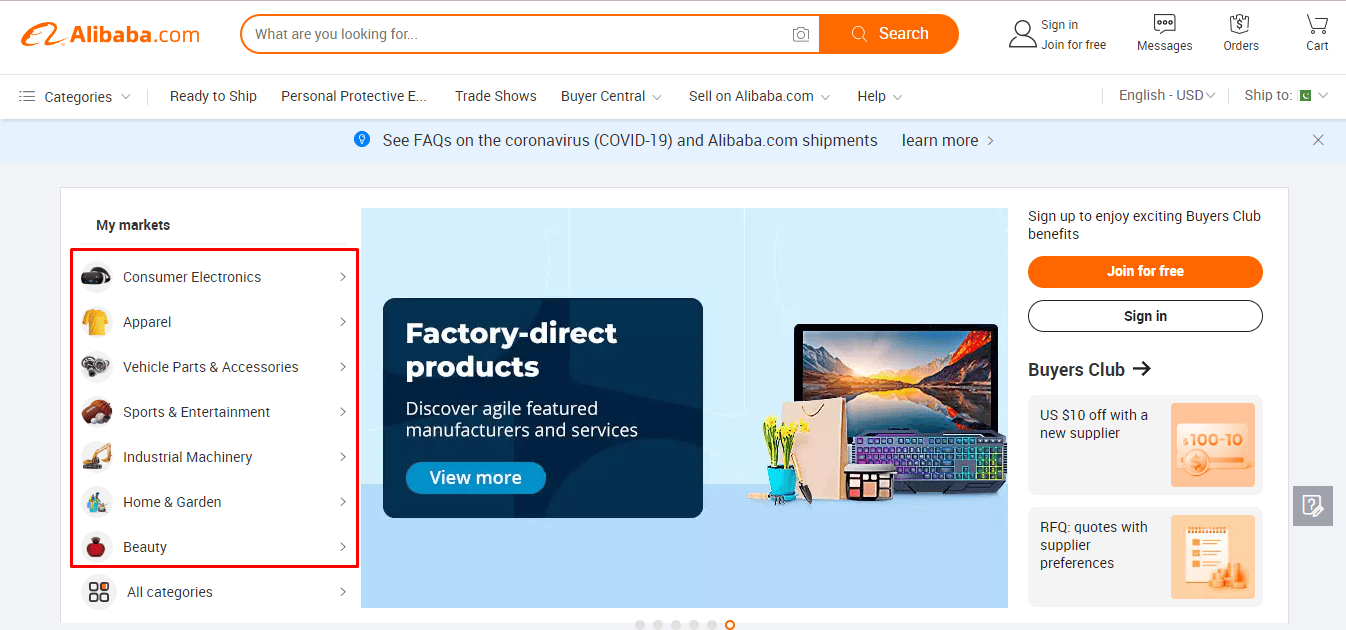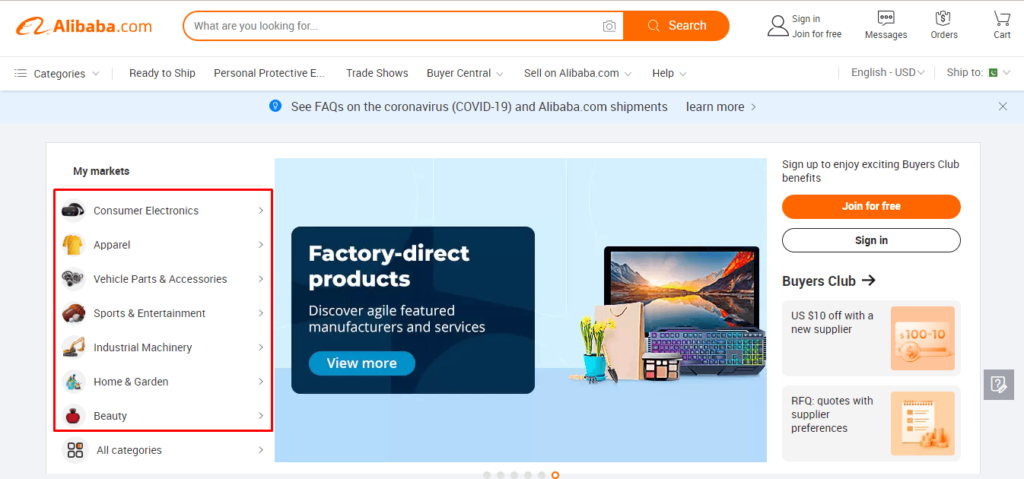 Global Sources also offers a huge variety of products. You can have products from the following categories at Global Sources:
Auto parts & accessories, consumer electronics, electronic components, fashion accessories & footwear, fashion apparel & fabrics, food, household & pets, furniture & home decor gifts, toys & premiums, hardware, health & personal care, home appliances, industrial supplies, machinery & equipment, mobile electronics, printing & packaging, smart living electronics, sports & outdoors.
Although the main categories at Global Sources may seem more in number, the fact is that Global Sources is more focused on electronics, accessories, and fashion items.
Flexibility in MOQs
Suppliers at Global Sources are less flexible with the MOQs. That's why you will find only a few products with no MOQ on Global Sources.
On the other hand, many Alibaba suppliers offer products with an MOQ of 1 piece per order.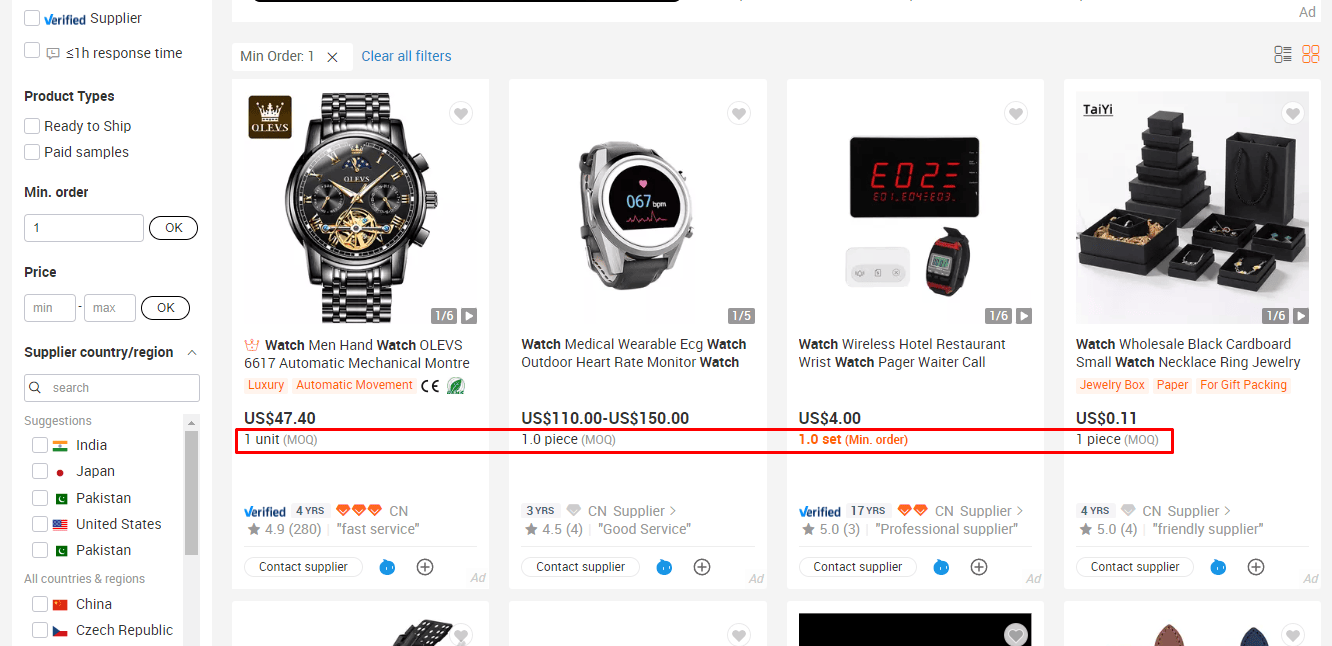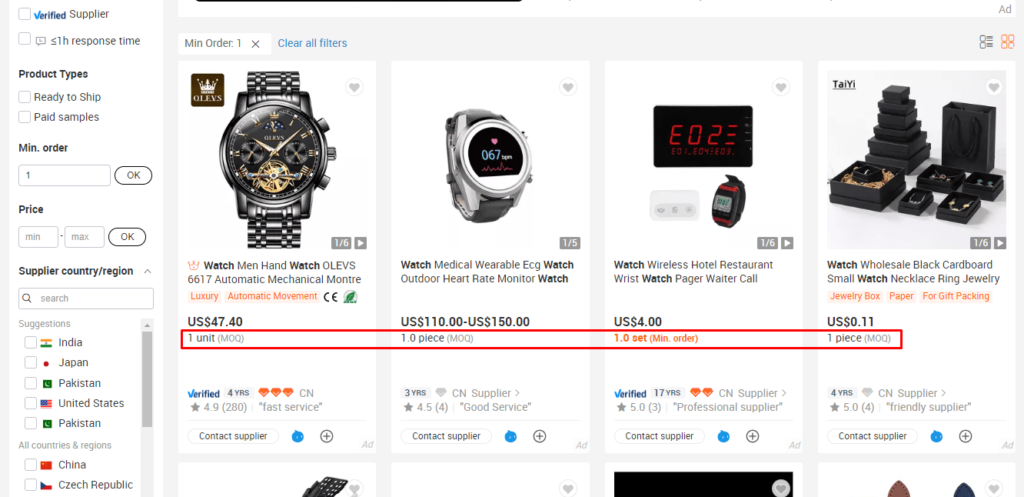 Product Originality
Many international users have complained that they got counterfeit items from Alibaba.
The situation is slightly different at Global Sources. It has not received many counterfeit complaints. But that may be because of the huge sales volume of Alibaba as compared to Global Sources.
Global Sources is also famous for its better quality of products.
Supplier Authenticity
Alibaba doesn't have strict criteria for suppliers to sell on their platform compared to Global Sources. Alibaba does have a process of filtering suppliers by awarding them badges like Trade Assurance and Verified Suppliers. But their criteria for suppliers are less strict than Global Sources.
It is still difficult to conclude whether a Trade Assurance supplier would always provide authentic products.
On the other hand, Global Sources validate products before dispatch.
So, the quality-checking standard is tougher at Global Sources than at Alibaba.
Customer Reviews
Alibaba shows customer ratings and reviews right in the search results. The ratings are out of 5 stars describing a supplier's overall performance.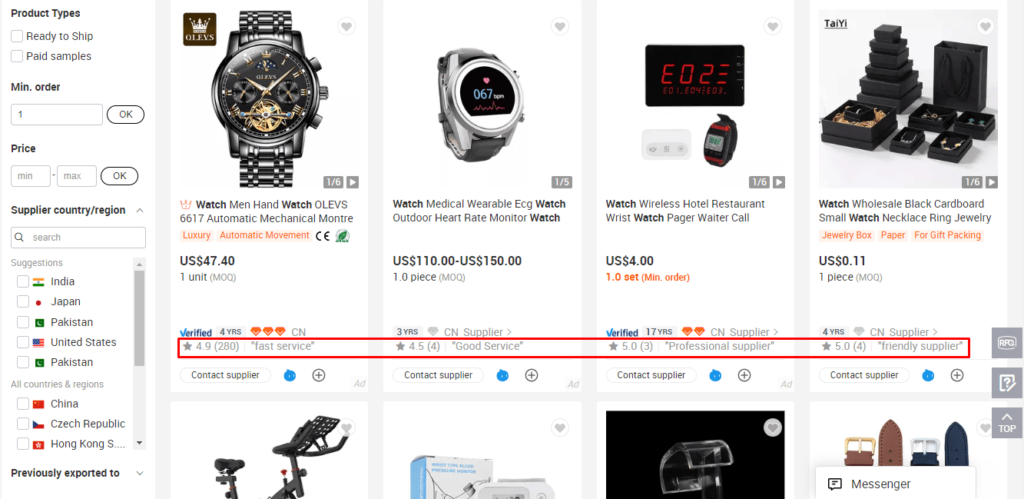 Customers can even look at the real pictures of the products posted by the end-users.
Global Sources doesn't share customer reviews or 5-star ratings.
Global Sources vs Alibaba: Comparison by Features
For a more detailed analysis, let's compare both platforms according to their features.
| | | |
| --- | --- | --- |
| Feature | Global Sources | Alibaba |
| Product search | Search bar allows you to search for a product's keyword. Numerous options are present on the left-hand side of the search results to filter results. | Search bar yields more relevant results against your search terms. |
| Product quality | Global Sources provides better quality products, especially for electronics and fashion items. | Product quality varies from supplier to supplier. |
| Supplier search | The search bar allows you to search for the suppliers against your search keyword. The supplier search results also provide a supplier's overview that shows us the main products, business type, number of employees, export market, etc. | You have to select whether you want to search for a product or a manufacturer. You can also filter the products with a few useful supplier filters. They include "Customizable," "Ready to ship," and "Verified Supplier." |
| Supplier quality | You can search for the quality supplier according to this platform's supplier levels like P1, P2, P3, and so on. You can also filter out suppliers who are "verified manufacturers" and can provide "Ready to order" products. | You will find three types of suppliers on Alibaba – Trade assurance, Verified supplier, and <1 hr response time. |
| RFQ | You can directly post an RFQ on GlobalSources in less than a minute. | You have to fill in a few boxes, and your RFQ will be ready. |
| MOQs | MOQs are comparatively higher at Global Sources. | You can also get as low as one piece per product from a few suppliers. |
| Data Protection | Customers' data is protected by keeping in view the EU 2016/679 standards. A customer's data is highly secured at GlobalSources. | Alibaba has robust data protection procedures. All your credit card and personal details are not shared with third-party companies. |
| Exhibitions | GlobalSources presents many online trade shows. Most of them are based in Hong Kong. The suppliers and product categories are mentioned prior to the exhibitions. | Alibaba keeps hosting multiple online trade shows throughout the year. The trade shows are general and niche-specific. These trade shows happen all around China. |
| Order Protection | GlobalSources provides a "Direct Order" feature where all the orders are fully protected by the platform. It has certain criteria to be followed. | Alibaba provides free Trade Assurance service to its buyers. This service protects orders and payments to keep the suppliers on track. |
| Payment options | You can pay using MasterCard, wire transfer, and other traditional methods. It also accepts payments through PayPal. | Alibaba accepts traditional methods like Mastercard and bank accounts, etc. It doesn't promote PayPal as a preferred method of payment. |
| API integrations | Although GlobalSources provides API integrations to major e-commerce platforms; it lacks detailed synchronization with a few platforms like Shopify. | Alibaba provides more API integration services with almost all e-commerce platforms with better synchronization options. |
| Dispute handling | GlobalSources has partnered with PayPal to resolve disputes with the PayPal resolution center. | You can file your trade disputes on Alibaba's complaint center by filling up a simple form. |
| Customer feedback | Not available at Global Sources | Feedback and ratings are available at Alibaba |
| Supported languages | GlobalSources operates in five international languages. | Alibaba can be accessed in eighteen international languages. |
| Mobile application | GlobalSources has a decent mobile application with less than a million downloads on android. | Alibaba has a more thriving mobile app with over 100 million downloads on android. |
So, which is the winner between Global Sources and Alibaba regarding features? Both have their pros and cons. But Alibaba has somewhat more features than GlobalSources.
How to Choose between Global Sources and Alibaba?
The difficulty between choosing Alibaba and Global Sources is understandable. Both platforms have their pros and cons.
However, the following tips may help you make the better choice.
Choice of Products
As we discussed earlier, Global Sources is more famous for electronics, fashionable items, and accessories. So, if you are searching for a trustable supplier in these categories, you can choose Global Sources.
If your product range is uncertain and you want to reach out to as many suppliers as you can, you should choose Alibaba.
Profit Margins
More profit margins are possible at the lowest possible prices while keeping up with the quality. If you want to earn more profits, consider Alibaba.
If you are mainly concerned with the product's quality, choose Global Sources. Ensure that the Global Sources suppliers have the products you want.
Factories and OEMs
Alibaba probably has more factories and manufacturers on their panel. So, choose Alibaba if you want to start a private label business.
Global Sources also hosts many manufacturers. Again, the choice would depend upon your product requirements.
Safe Investment
Alibaba has a dedicated system of ensuring that a buyer is getting what he ordered.
Global Sources relies on PayPal to resolve a dispute. However, Global Sources should be your choice if you have a PayPal account, and you can use it for commercial purposes.
Global Sources has a longer history and hence the legacy. But Alibaba has surpassed people's expectations.
Alibaba has a greater market share and an overall excellent reputation. More people have sourced products from this source. So, if reputation and market share are your priorities, go for Alibaba.
FAQs about Global Sources vs Alibaba
Read the answers to the following frequently asked questions to understand both platforms better.
Do Global Sources and Alibaba Sell Their Own Products?
No. Both Global Sources and Alibaba are B2B platforms. They act as a medium to connect buyers with suppliers. They may take a guarantee for certain vetted suppliers, but they do not have their own products.
Are Global Sources and Alibaba Legit?
Yes. Both Global Sources and Alibaba are legit and trustworthy. Both have a history of selling goods all over the world. While there may be cases of selling fake products, that is because of the suppliers.
Both platforms do not support selling counterfeit or fake products and take actions to control such violations.
How to Negotiate with Suppliers on Global Sources vs Alibaba?
Negotiating with a supplier on Global Sources and Alibaba depends upon your products and supplier options. If many suppliers are offering the same product at different prices, you have room to initiate healthy negotiation.
You can take quotations from multiple suppliers and discuss the lowest possible rates with the selected pool of suppliers to get as much discount as you can.
Which One Is Cheaper between Global Sources and Alibaba?
A platform itself is not cheaper or expensive. It depends upon the suppliers on that platform. You should check out both platforms' prices, MOQs, and other services.
Then you should evaluate the supplier's ratings to make a better decision.
Are There Other Alternates to Global Sources and Alibaba?
Yes. Many other platforms serve as alternatives to Global Sources and Alibaba. Some of the alternatives are mentioned below.
The best alternative method to source products from China is to hire a product sourcing agent like us.
Summary
There are not many serious differences between Global Sources and Alibaba. All you need to do is to define your requirements and start taking quotations from both platforms.
You can make a quick comparison between both to select the best supplier. However, it is a time taking process. To do it quickly, you can either use the smart filters on these platforms or hire a sourcing company.
Do you want us to source high-quality products for your company at the most affordable prices from China? Ask for a free quote, and let's just get started.