Product reviews are a key decision-making sales point nowadays. So, knowing how to get reviews on Amazon is a crucial skill that will boost your social proof game and help you gain customer trust.
Unfortunately, people don't really have the habit of leaving reviews regularly (at least not yet). According to Jungle Scout's The State of the Amazon Seller report, getting customer reviews is the number one challenge for sellers. 
And, selling a great product alone often isn't enough. It might help you avoid negative reviews, but it doesn't necessarily mean that you'll get the expected quantity of 5-star reviews. Luckily, this guide will show you how to get Amazon reviews legally.
Let's dive right in!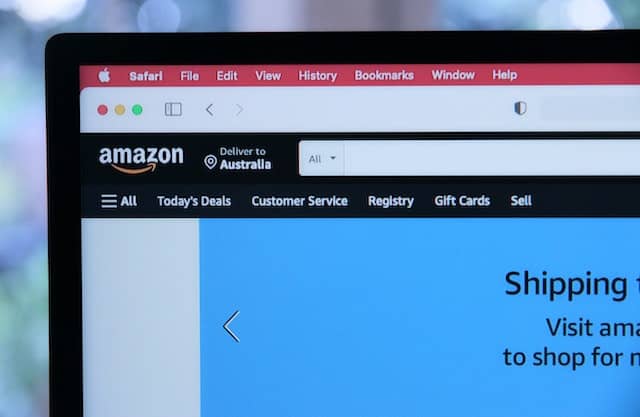 How Important Are Amazon Reviews?
Amazon product reviews create trust and a sense of social proof signaling to the customer that other people also bought and liked the product. For customers that are unfamiliar with a brand, customer reviews and feedback are all they have to rely on to make a decision.
So, in retrospect, we would say that Amazon reviews are critical in terms of customer trust, a positive seller rating, and most of all, achieving higher sales numbers.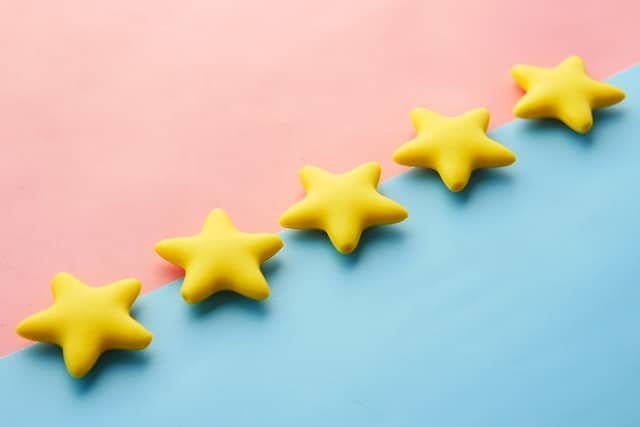 How to Get Reviews on Amazon without Breaking the Rules?
In the past, manipulating the review section on Amazon was much easier. But, in 2016, all these black hat tactics became strictly forbidden since Amazon started its zero-tolerance policy for incentivized reviews.
Today, Amazon regularly removes fake reviews like a whack-a-mole game and this can even be the reason for your account's permanent suspension.
So, let's take a look at ten white hat methods that are guaranteed to boost your social proof game without any of the dangers:
1. Sell Awesome Products
The first thing we're starting with is simply selling amazing products! Amazon customers, just like any others, expect to get what they paid for.
So, if you expect to get 4.5 or 5-star Amazon product reviews, you need to buckle up and offer a solid product.
At first, when you're doing your Amazon product research, it's a good idea to look through 3 or 4-star rating products and read their reviews. Often, this is enough to show you what is missing and what you can improve.
Equipped with this knowledge, you can develop a superior product and increase your chances of having your product reviewed.
And, finally, don't forget that it's all in the details. A great product arrives in great packaging. So, forget about plastic bags and plain cardboard boxes. Instead, use branded packaging.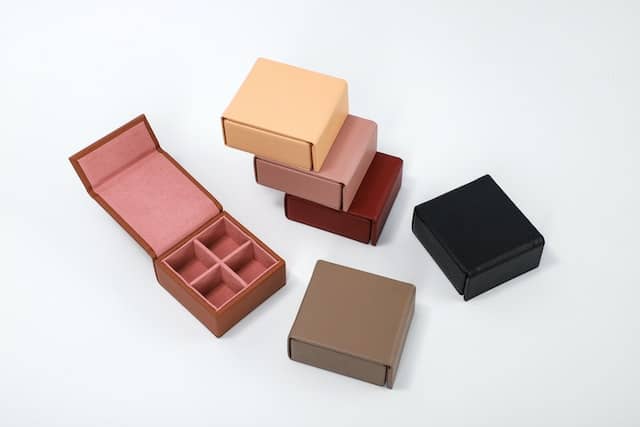 2. Enroll Products into Amazon Vine
To enroll your products in the Amazon Vine program, you have to fulfill these 2 conditions:
Be a seller of Amazon brand-registered products;
Have fewer than 30 reviews for a product
Amazon Vine is a program that used to be free for third-party sellers but since October 2021, it costs $200 per product enrolled. Its purpose is to help sellers with new products get a jump start.
To participate in the Vine program, you need to set apart 30 units of your product inventory which will be submitted to Vine experts for reviews.
These experts are vetted by Amazon to ensure genuine and unbiased reviews. So, they will receive your product for free, test it, and write a review.
In a way, the Vine program is similar to the pre-2016 era for Amazon, when sellers were still allowed to send out free products in return for a review.
But, that practice resulted in many fake reviews, which is why Amazon updated its review policy and created the Vine program as a legal, white hat alternative.
Unfortunately, Amazon's Vine reviewers kind of have a reputation for being overly critical, so it's not uncommon to pay for your product to be enrolled and end up with 1-star or 3-star reviews.
After Amazon customers complete a purchase, they get an automated email by default asking them to leave a review. But, if you want to give them one more nudge, you can use the "Request a Review" button. Here's how that works:
1. Log into your Seller Central
2. Go to the page "Manage Orders"
3. Click the order you want to request a review for
4. Find the "Request a Review" button on the top right corner of the "Order Details" page
5. Click the button and Amazon will automatically send an email requesting a product review and seller feedback
It's worth mentioning that you cannot change or customize the content of these messages. Additionally, this button becomes and stays available from 4 to 30 days after the purchase, and you have the right to click on this button once per order.
Note that sending review requests manually might be a gruesome task if you have thousands of orders.
Luckily, there are ways to automate this process and send bulk review requests. For instance, Jungle Scout has an extension that allows you to send these requests in bulk.
4. Email Marketing Is Not Dead
People often say email is dead, but when we look at the number of people using emails and the growth of newsletters (which people sign up and pay for voluntarily), we quickly realize that it's far from that.
Email marketing can be a great way for Amazon sellers to communicate outside of the platform without breaking rules.
The biggest problem here is that these are still Amazon's customers, not yours. As a result, Amazon doesn't disclose their emails or make them available to you. So, you'll have to find more creative ways to gain access to these addresses and build an email list.
To do this, you'll need to have a brand and a presence outside of Amazon. You can do this through social media, a blog, a simple landing page, or an independent Shopify or WooCommerce store.
Here are some ways to get more emails:
External marketing campaigns on social media with a landing page email opt-in and a lead magnet for an incentive (discount, coupon, etc.)
Use the product insert to place a QR code or a link to a landing page with email opt-in and an incentive
Social media lead ads – you can use Facebook or other social media platforms to run lead ads (these typically give free content such as an eBook in exchange for an email address)
Contests and giveaways – gamification in the form of contests with an email sign-up needed to enter is always great for email lead generation
Once you have gathered your email list, you can now feel free to ask for a review (remember, even though it's outside of the Amazon platform, you still run risks if you push people to leave positive reviews only).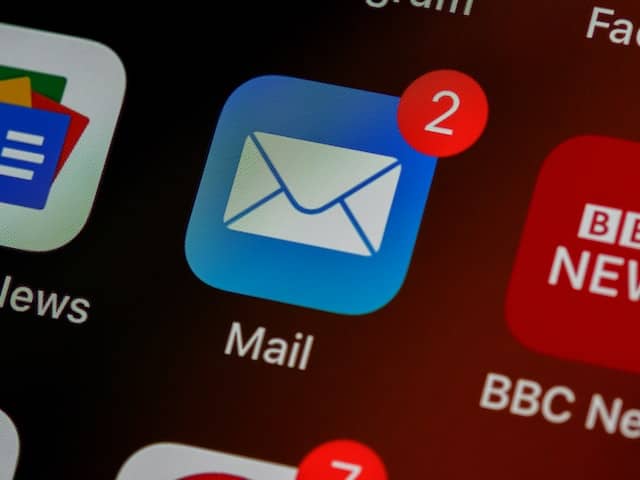 5. Product Inserts in the Packaging
The next great practice for getting more customers to leave reviews is to slip a product insert into the packaging, asking them to leave a review.
But, note that Amazon also has regulations for packaging inserts. Same as you're not allowed to send an email offering a discount in return for a review, you also can't write that in the product insert.
Follow these best practices to stay on the safe side:
Remain neutral – don't be suggestive or try to influence the review of your buyer (even placing a 5-star rating photo on the product insert is troublesome since you're practically suggesting);
Say "thank you" – when designing your card or another product insert, don't forget that gratitude goes a long way. So, first and foremost, thank the buyer for their purchase;
Offer review instructions – you're allowed to use the product insert to give your buyers instructions or steps to follow for leaving a review (just, don't forget that you can't be suggestive and push for positive reviews only);
Contact information – don't forget to include ways for the buyer to get in touch with your support team if needed;
If you follow these rules and do it smartly, product inserts can work very well since the buyer has just received and unpacked their product and they're more likely to leave a review right away.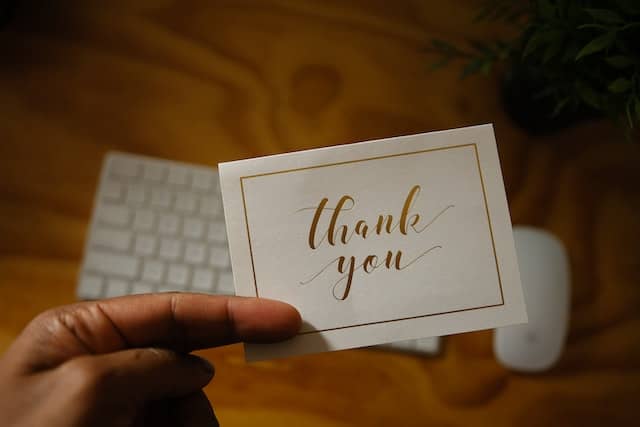 6. Follow Up in Messenger or ManyChat
ManyChat gives you a way to design a Messenger bot that will pop up and send automated messages.
If you haven't used ManyChat before, setting up might seem a bit complex. These are the four platforms you'll need to integrate:
Zonpages
Amazon Seller Central
Facebook
ManyChat
Here is a simplified way to do this:
Step 1: Link Zonpages with Amazon and Facebook
Sign up for Zonpages, and then link your Amazon Seller Central account and Facebook page.
The platform will then start extracting and matching Amazon customer data to Facebook.
For this purpose, you'll need to create a Facebook Custom Audience through Zonpages and filter buyers according to their amount spent, purchase date, etc.
Step 2: Design a Facebook Ad
Once your audience synchronizes across platforms, you'll need to create your Facebook ad.
Optimize your ad according to its placement, and don't forget to add a photo of the product you want to be reviewed.
Step 3: Set Up Your ManyChat Account
Next, you'll need to sign up for ManyChat, choose your plan, and link your Facebook page.
Find "Growth Tools" in the ManyChat panel, and click on it.
Then, choose Facebook Ads JSON. You should now be able to edit your messaging. Don't forget to be subtle and follow Amazon's terms of service here.
Next, set up your automated responses accordingly, and you're set.
Step 4: Facebook Ads Manager Setup
Your last step is to go back to the Facebook Ads Manager and create a Messanger ad with a Conversions objective.
Then, select the custom audience that you created on Zonpages before, choose a placement (Messenger and Facebook feed), enter your daily budget, and continue.
Next, you'll need to name your ad, pick a page, and upload the image you want to send as a message.
Finally, you have to go to Messenger Setup and click on Custom Template. Then, copy the code from the JSON growth tool in ManyChats you created before, paste it into the new JSON template, and click on "Confirm".
Soon, your ad should be up and running, automatically reminding your recent customers to leave a review!
7. Facebook Retargeting
Retargeting traditionally works by advertising to a store visitor that left without converting (making a purchase). For this purpose, we install a code called a Pixel on the backend of our store or website.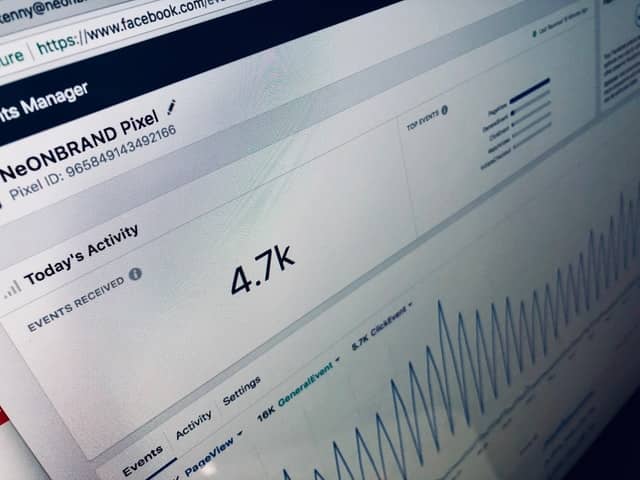 But, although Amazon sellers don't sell through their own platform, they can also take advantage of a modified Facebook retargeting to get more Amazon reviews.
All you need to do is download your Amazon Fulfilled Shipments report or a report of All Orders. Open your report with Excel and split the Name into two different columns – First Name and Last Name. Usually, that's the only format change you need to do to ensure correct mapping.
Then, upload this Excel file on Facebook to create a custom audience and you have the audience you need.
Note that Amazon's terms of service don't specify any rules about contacting buyers on Facebook, but it might fall into a gray area. So, you still need to be wary of the type of messaging you compose.
8. Amazon FBA Rebates
As recently as last year, Amazon sellers could use services like RebateKey to offer rebates and cashback to incentivize more sales and get more reviews as a result.
However, in 2021, Amazon officially voiced its concern and came out with a clear set of terms of service. Here's an excerpt:
"We welcome and encourage coupons, discounts, deals, and other tools to lower prices for customers and drive incremental sales—but only when those incentives are part of the product offer made in our store".
Furthermore:
"We consider it a violation of the Amazon Seller Code of Conduct if off-Amazon rebates, discounts, and other schemes are designed to drive customers to products that are listed and sold without those incentives on Amazon".
You can read the entire statement here.
So, although rebates are still allowed on-platform, rebate clubs or buyer platforms are moving from the gray to the black hat area.
Considering that sales velocity is a huge plus in terms of success, you can still try to drive sales with Amazon's in-platform tools for discounts and coupons such as Promotions.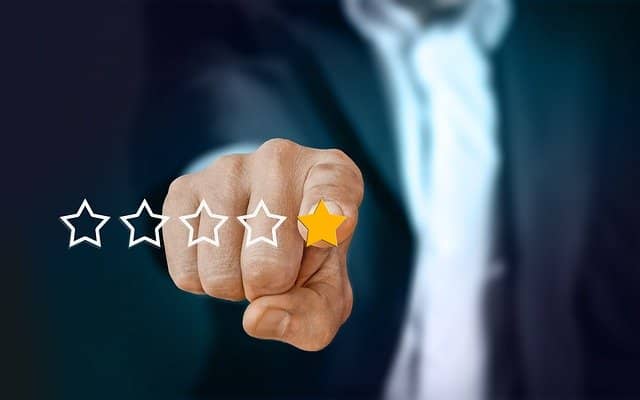 9. Reach Out to Customers Who Left a Seller Feedback
Many Amazon customers still don't get the difference between product reviews and seller feedback. So, oftentimes, you might see what looks like a product review in your Seller Feedback.
For this reason, we recommend that you regularly review your seller feedback comments and send follow-up emails to all customers that left seller feedback but not a product review.
Be as proactive as you can at this stage. If necessary, even send them an explanation to teach them how to leave a review step by step.
However, don't forget that you cannot push for positive reviews and try to always stay as neutral as possible.
10. Manually Ask for a Review After Helping a Customer
Great customer service is a strong MUST if you plan to increase your 5-star reviews on Amazon. With that said, why not tell your customer service agents to use the opportunity and ask for a review each time they help a customer?
Buyers are much more likely to leave feedback when they're happy and have just been serviced by your amazing support team!
Here are some opportunities when your customer service can be of help:
Support after buying a product (onboarding, technical support, etc.)
Questions about a product before making a purchase
Requests for returns or refunds (often, the product isn't returned because of bad quality but because of a wrong size or similar – in these cases, your support team can still ask for a review once they've helped the buyer with their problem)
Each time your customer is happy with your service they're more likely to leave a review. And, customer support calls are the perfect opportunity to close with a review request.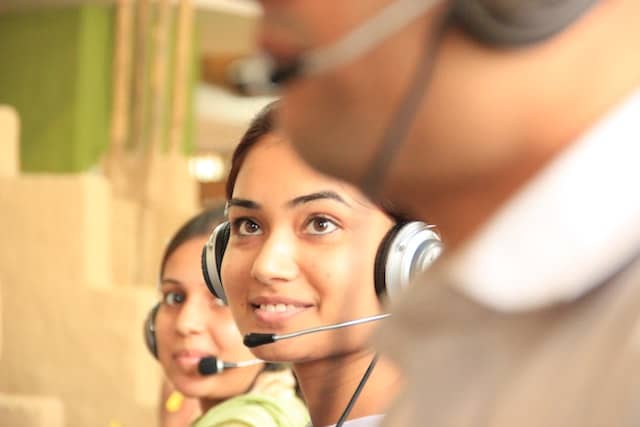 Amazon's Review Policy in 2023
In 2016, Amazon established a zero-tolerance policy for any type of incentivized reviews used for promotion or reviews that misguide and manipulate Amazon customers.
To sum it up, here is what is not allowed:
Incentivized reviews – offering discounts, free products, monetary rewards, store credit, or similar in return for getting a review;
Fake reviews – posing as a customer and leaving a fake review is strictly forbidden (this applies to positive and negative reviews);
Biased reviews – you're not allowed to leave a review for a direct competitor, or have your family, friends, or people with any direct or indirect financial interest review your products or those of your competitors;
Coercing or pushing – when asking Amazon customers for a review, you aren't allowed to tell them not to leave you a bad review or try to convince them to leave a 5-star review (you have to remain neutral);
Cherry picking – this is the practice of asking only the buyers you know were happy with the product for a review and skipping the ones you believe were not so happy;
If/then conditioning – all conditioning in the form of if/then clauses or compensations is also prohibited. For instance, "If you leave a positive review you get a…".
If you break these terms of service or try to use black hat techniques to get more (or better) reviews, you might get banned or have your product unlisted.
You can find the full list of customer review rules here.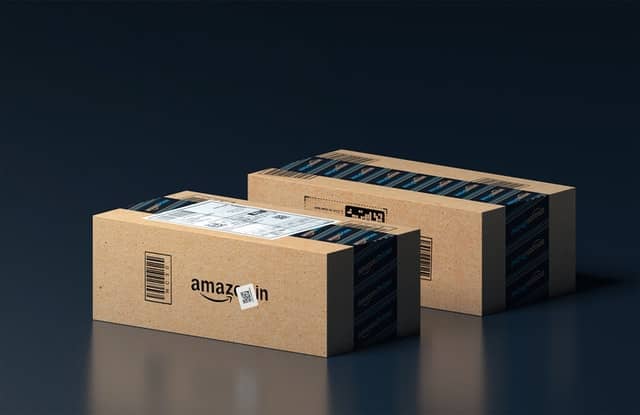 FAQs about How to Get Reviews on Amazon
Now, let's go over several frequently asked questions on the subject of getting more Amazon reviews.
Why Am I Not Getting Amazon Reviews?
There are several reasons why you might experience a lack of reviews on Amazon:
You don't have enough sales (only a small percentage of buyers actually leave reviews, so without enough sales, you might struggle to get a good rating);
You're selling a new product with zero reviews;
Your reviews haven't shown up yet (it can take from a couple of hours to 72 hours or even a bit more for some reviews to post on Amazon);
Amazon has removed or deleted reviews that don't comply with their terms of service;
All of the above are valid reasons for not getting enough Amazon reviews. Try some of the ten methods stated above if you're looking to get more Amazon product reviews.
How to Request Reviews on Amazon?
After each purchase, Amazon automatically asks for a review from each customer. However, you can also manually request a review for each order. The way to do that is through the "Request a Review" button.
Read our third method above for a more in-depth explanation of where to find and how to use this button.
How Long Does an Amazon Review Take to Post on Amazon?
In most cases, Amazon reviews will be posted within 72 hours. However, some reviews might appear in less than an hour, while others might appear with a slight delay (usually 4-5 days maximum).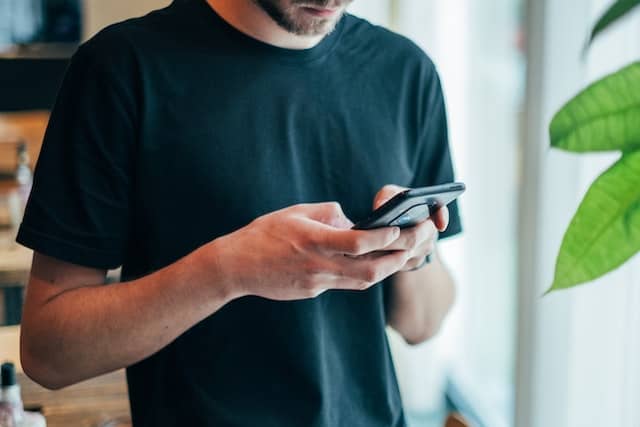 Can I Get Fake Reviews on Amazon?
Buying or otherwise getting fake reviews on Amazon is illegal and can get your account permanently suspended. This applies to all other black hat tactics such as using zombie accounts or asking friends or family to leave a review.
What Is the Amazon Early Reviewer Program?
The Amazon Early Reviewer program is closed at this point. When it was still in use, it served to encourage customers who purchased a product to leave a review (even if it's a 1-star review) in return for a small freebie. But, as we mentioned, the Amazon Early Reviewer program is unfortunately closed at this point.
To Wrap It Up
To sum everything up shortly, asking the customer to leave a review or explaining how to leave a review is allowed. But, asking the customer to leave a positive review is not allowed. This is perhaps the simplest way to understand Amazon's review policy.
If you're still at the start of your journey and are wondering how to find products to sell on Amazon, get in touch. We have long years of product sourcing experience in the Chinese market and we regularly ship to Amazon FBA warehouses. You can get a free sourcing quote and see if you like it.
Hopefully, we managed to help you understand how to get reviews on Amazon in a white hat and legal way that won't harm your business in the long run!