Learning how to find products to sell on Amazon is the first step in your product research journey if you wish to start your own Amazon business and be profitable.
It's not just about selling on Amazon. The art is in knowing how to sell on Amazon and make money with it. And, we're going to help you with that.
Finding the perfect product is an integral part of finding the right supplier. They both are huge factors in your success (or lack thereof). That's why product research and supplier research always go hand-in-hand.
So, let's dive in and find the most profitable products to sell on Amazon!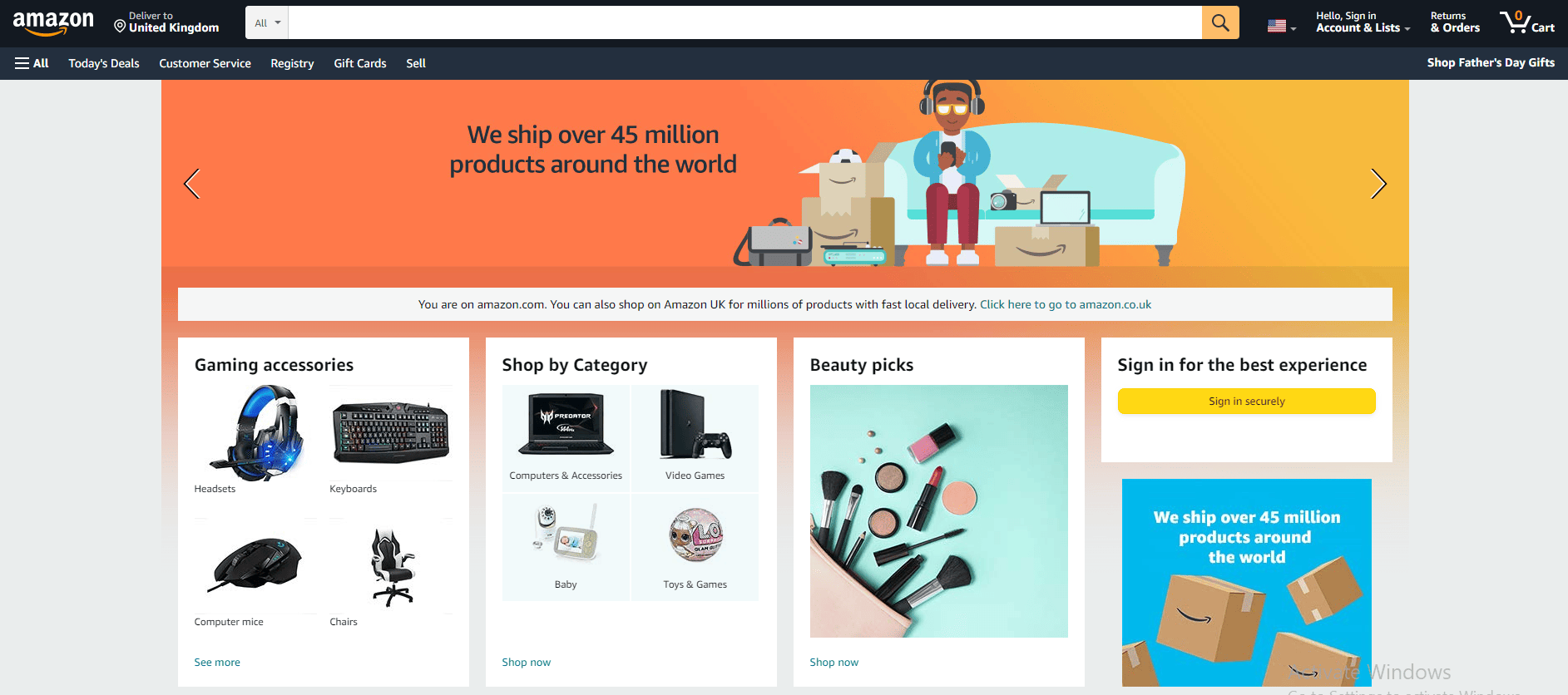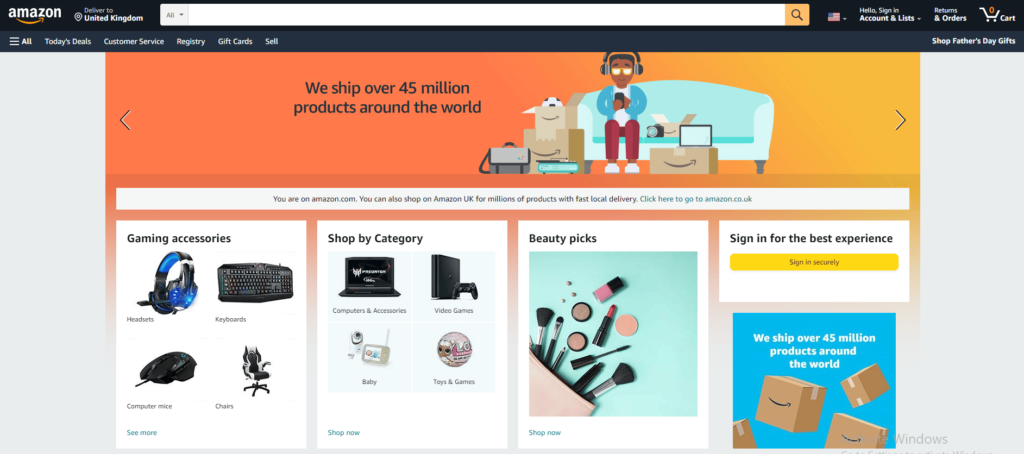 How to Find Products to Sell on Amazon?
First and foremost, let's see the five main ways to search and find products to sell on Amazon:
1. Use Product Research Tools for Keyword Research
The best way to find profitable products to sell on Amazon is by using product research tools like Helium 10, Jungle Scout, SellerSprite, IO Scout, SellerApp, etc.
2. Browse the Amazon Best Sellers Page
Next, you could go to the Amazon Best Seller list and look at the products with the most sales and popularity. Going through these products can give you ideas of products that still have space for improvement.
Then, you could private label these products and sell them under your branding. Amazon private label is a really profitable business model.
3. Collaborate with a Product Sourcing Agent
The next way to find profitable Amazon products is by working with a sourcing agent. Look for an all-in-one sourcing company like Niche that offers services like dropshipping, order fulfillment, product development, product branding, worldwide shipping, warehousing, etc.
Ideally, your product sourcing agent will be in China since most major trading companies and manufacturers are there and they can negotiate the best prices.
4. Google to Find Suppliers for Your Products
Of course, there's always the option to Google and do some research to find a suitable supplier. Try searching something like "best + [product name] + wholesale suppliers".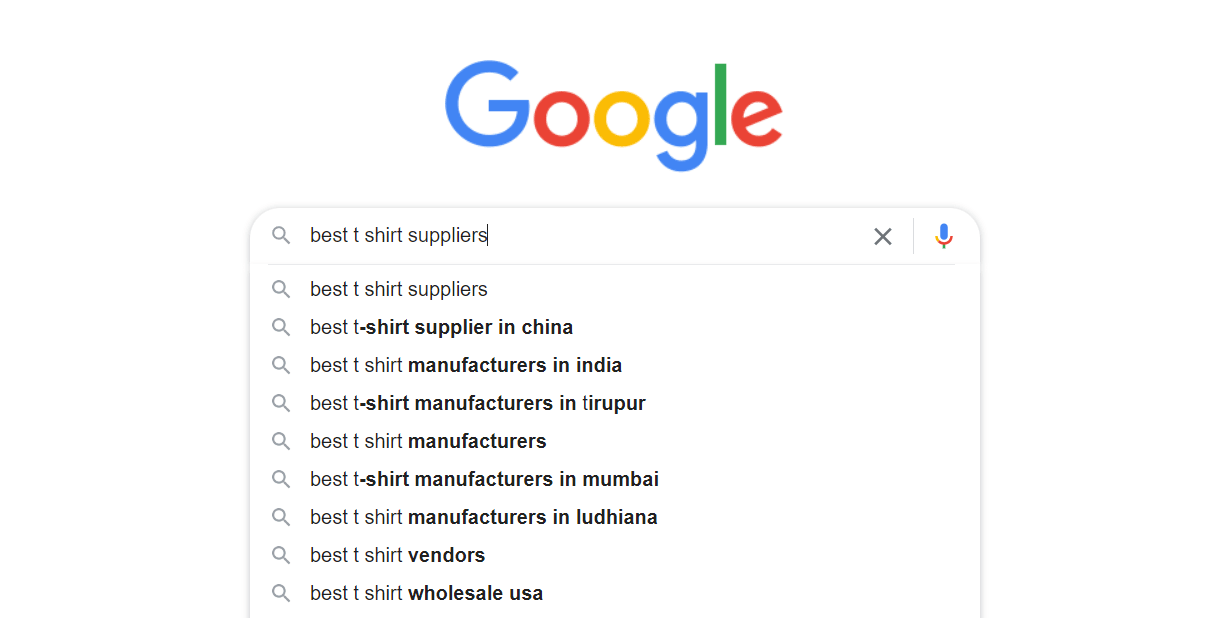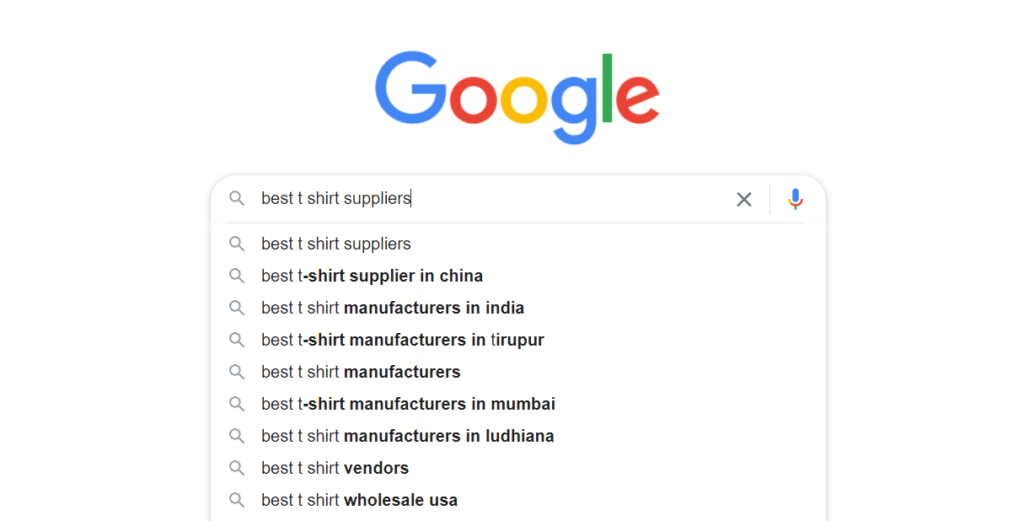 Don't forget to check the background of suppliers, ask for references, and read reviews before making a final decision.
5. Check Popular Products on Other Marketplaces
Last but not least, you could try getting some product ideas by checking out the popular or trending products on other marketplaces such as AliExpress, Alibaba, DHgate, eBay, Wish, etc.
Features of the Best Products to Sell on Amazon
What features to look at when deciding what to sell on Amazon? Let's take a look at some characteristics of the best products to sell on Amazon:
High Demand
First, you want your product to have a high demand. If nobody needs or wants the product, what's the point of offering it for sale?
So, do your product research. Check the search volume of your product's keywords and the sales of your competitors. Define your target audience and then find out where to find them. Which social media platform do they often use? Which generational group do they belong to?
Low Competition
Ideally, you want a product with high demand but low competition. You can check the competition of a product by using tools like Jungle Scout, Google Keyword Planner, Helium 10, etc. to compare the difficulty of different search terms (keywords) and the share of sales accounted for by top sellers.
Another trick when deciding what to sell on Amazon and searching for low-competition products is checking the review section. Generally speaking, products with less than 200, or ideally, less than 100 reviews are great options and considered less saturated.
Reasonable Profit Margin (30%-50%)
Next, you'll want a product with profit margins of 30% to 50%. Regardless if you're an Amazon FBA seller or you fulfill your own orders, you still need to be able to cover all your fulfillment and shipping costs and have a solid profit left behind.
Sales Price above $10
Selling products under $10 or $15 doesn't work too well on Amazon since you won't be able to cover your fulfillment and logistics costs and remain profitable.
Products between $25 and $50 are ideal since they're enough to cover your Amazon seller fees and keep profits.
Room for Improvement or Upgrades
Today, it's very difficult to come up with an original idea for a product that hasn't been invented before. We've thought of almost everything.
So, the next best thing is improving an already existing product – finding its weak points and upgrading its features or design. You can do this by looking through Amazon listings and reading product reviews.
No Infringement
Do not sell products that are an infringement of registered trademarks and companies under the Amazon Brand Registry. Note that Amazon will always ensure the rights of someone's intellectual property.
Easy to Transport
Products that are light and small (don't occupy a lot of space) will save you a lot of shipping costs since freight companies charge by weight or dimensional weight. Plus, it will help you ship by air and offer speedy delivery without breaking your budget.
Not Fragile or Easy to Break
Your next consideration should be avoiding products that aren't durable or products that are likely to break during transport. While air freight might be suitable for some fragile cargo, truck freight and sea freight are much rougher.
So, avoid selling glass products, art paintings, and similar items that can break or get damaged.
Long Shelf Life
Be wary of selling products with short expiry dates or products that need to be stored in special conditions. This unnecessary risk will increase your storage and shipping costs and might result in many returns and refunds.
No Violation of the Law or Amazon's Policies
Needless to mention, please do not try to sell products that are prohibited or restricted by local law or Amazon's internal policies. Even something that's in the "grey zone" could cause you problems with customs clearance across different borders.
No Monopoly Markets
You don't want to enter an industry that's a monopoly and all the sales go to one single company that has been on the market for years. The same goes for products that Amazon themselves already sell – don't compete with Amazon.
You want a niche with distributed sales, where many sellers earn by selling different variations, designs, and qualities of the same product type.
Evergreen Instead of Seasonal
Next, we recommend that you focus on evergreen products that sell all year round, instead of selling seasonal products that go up and down.
Google Trends is one of the best tools to use for this purpose. It will let you see the spikes and downfalls of a product throughout the last five years.
Recurring and Repeat Purchases
Last but not least, try to find a product that people have to buy over and over again.
For instance, a watch is a one-time purchase (you might buy a new one but never the same one). On the other hand, wet wipes, hand sanitizers, batteries, and diapers are all products that a person buys repeatedly.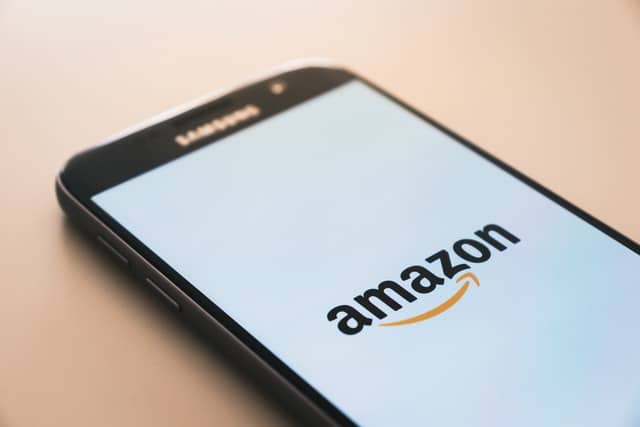 How to Use Product Research Tools to Find Amazon Products?
Some of the best product research tools you can use to find top-selling items on Amazon are:
Helium 10
SellerSprite
Jungle Scout
SellerApp
Unicorn Smasher
AMZScout
IO Scout
ZonGuru
This is definitely not an exclusive list, but just the best-ranked ones according to reviews.
Many of these tools, such as SellerSprite, allow you to compare and make a selection of keywords, products, or categories.
Keyword Research
You can research and compare keywords based on:
Market Trends — is there an increased search frequency for the desired keyword?
Market Demand  — what's the search volume in the last period (a year, six months)?
Market Potential — are there any trending and growing yet still not popular items you could sell?
Search Spike — are there ranking spikes in trends that represent seasonal products you could sell?
Market Size — are you financially capable of entering the market size (which is proportional to the competition)?
Keyword selection takes into consideration the users' search terms and user intent. Finding the most appropriate keywords for your product (long-tail and specific) will give you a great competitive advantage.
Product Research
You can check data for different products based on:
Product Potential — is there a high demand for the product and ideally, a low competition?
Product Maturity — is the product the best version it can be or is there space for improvements and upgrades?
Category (Market) Research
Use this research when you want to find the ideal product category, market, or niche to join as a seller.
You can compare product categories based on:
Market Monopoly — what's the concentration of sales (the lower the concentration, the more distributed sales)?
Market Fluctuations — what's the market volatility and the product lifecycle (it determines the ease of entry with a new product)?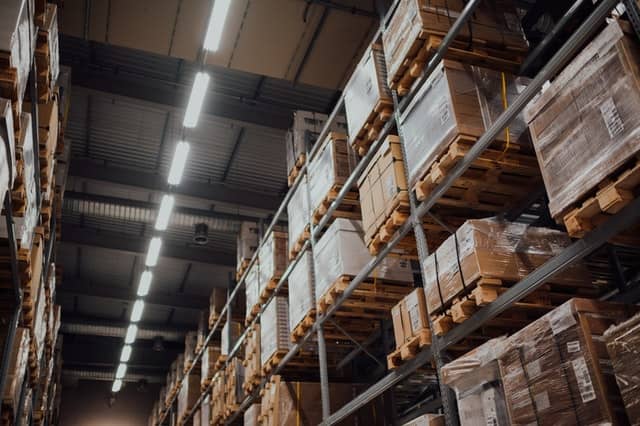 How to Calculate Your Profits?
When calculating your Amazon profit margins, there are two types of costs to consider – ongoing costs and one-time costs.
Ongoing costs are things like:
Shipping costs
FBA fees
Advertising costs
Storage costs
One-time costs could be:
A website
Design
Photography
Product samples
Content creation
Take both categories into account to calculate your margins correctly. You can check out this guide to Amazon FBA costs to learn more.
Amazon FBA Revenue Calculator
One of the best ways to get (more or less) precise margins is to use the Fulfillment by Amazon Revenue Calculator. Here, we're going to search for the most similar competitor product to yours.
Then, enter the desired sales price that you plan to set. Next, fill out the shipping cost to Amazon. And, finally, add the product base price (the price you pay to your supplier).
Unless you agree otherwise with your supplier, the product price will be according to FOB Incoterms, which means that the supplier is only responsible for bringing the cargo from his warehouse to the China port. After this point, you cover the shipping cost.
Finally, you'll be able to see your total FBA cost which covers:
Amazon referral fee (8% to 20% of your sales)
FBA fee (monthly storage fee and fulfillment fee)
At the end of this calculation, you can see your net profit and profit margin with the data you entered. We recommend aiming for profit margins of at least 30%, preferably higher.
These calculations will help you find profitable products when you're doing your research.
When you just start out and have no reviews, you can go lower and then increase your price over time. However, if you offer better quality or an improved product, go ahead and test a higher sales price.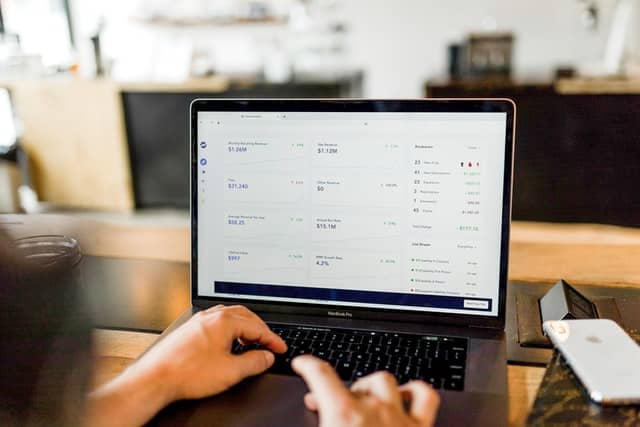 If you see that your profit margins aren't as good as you expected, there are several things you can do:
Negotiate a better price with suppliers
Buy in bulk from China and use sea freight instead of air freight
Test higher sales prices
Save on costs like photography
How to Analyze Amazon Competitor Reviews for Product Ideas?
Often, the buyers themselves will tell you what's wrong with the product and what "could be better". This is a great source of inspiration for private labeling products.
Some of the best-selling Amazon products are private labels. The best way to find private labeling opportunities is by looking through the 2-star, 3-star, and 4-star review products on Amazon and finding out what the products are missing.
Ask yourself, what can I sell on Amazon that's better than what's out there? What do people dislike about the listed products?
Maybe they wish the product came in different colors, or maybe it's too big, too small, too heavy, too lightweight. Maybe it isn't durable enough, or perhaps it's missing a functional feature.
You could use a product research tool like Helium 10 to scrape the reviews for keywords. However, you'll get a better idea of the context if you look through several reviews manually.
How to Check for Patents or Trademarks on Amazon FBA Private Label?
You aren't allowed to sell products that are patented or trademarked, use their logos, or any other protected brand elements (name, slogan, etc.).
There are typically two types of patents we're looking at:
Utility patent (functionality)
Design patent (looks)
To make sure you aren't violating any trademarks or patents, you can perform a search on:
Note that Amazon won't enforce any violations from their side, it's up to the company whose trademark or patent got stolen to report the issue. However, once it's reported, Amazon will take down the listings that violate intellectual property.
Having your listing shut down and product removed could backfire and leave you with unsold inventory and cashflow problems. So, we recommend avoiding anything that comes close to infringement.
FAQs on How to Find Products to Sell on Amazon
Let's go over a few frequently asked questions on the subject of deciding what to sell through your Amazon business:
Is It Really Worth It to Sell on Amazon?
If you're wondering if Amazon FBA is worth it, the short answer is yes. Although there are fulfillment costs associated with FBA, it still reduces your overhead costs and saves you time. Most importantly, you get a piece of that pie for free – exposure to Amazon Prime's users – 150 million people!
That's something you won't get with Shopify or other independent sales channels.
On the flip side, there are also disadvantages such as lack of product quality control, data ownership, etc.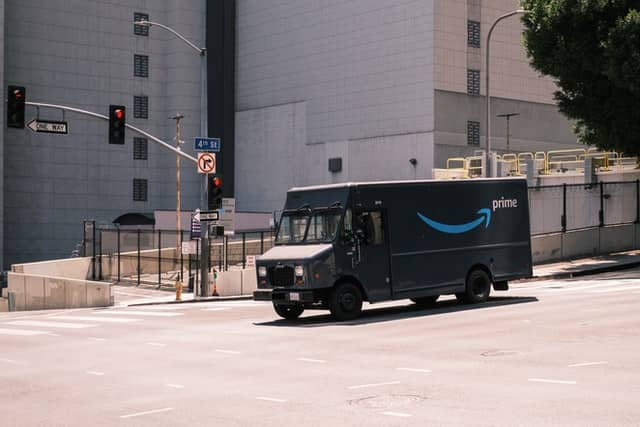 What Are the Most Popular Items on Amazon?
The popularity and trend of products always fluctuate. But, as of this moment, here are the most popular items by category:
Best Sellers in Baby — baby wipes (Pampers Sensitive), diapers (Pampers), baby wipes (Huggies), etc.
Best Sellers in Clothing, Shoes, and Jewelry — crocs, Gildan men's T-shirts, water sports shoes (VIFUUR), etc.
Best Sellers in Health and Household — batteries (Amazon Basics), chocolate collagen powder (Vital Proteins), paper towels (Bounty QuickSize), etc.
Best Sellers in Office Products — multipurpose copy printer paper (Amazon Basics), heavy-duty packing tape (Scotch), and more
Best Sellers in Electronics — fire TV stick 4K streaming device, Apple AirTag, Echo Dot (smart speaker with Alexa), etc.
Check the Amazon Best Seller list to see all the most popular products in every Amazon category. The list is regularly updated so you'll always have the latest information.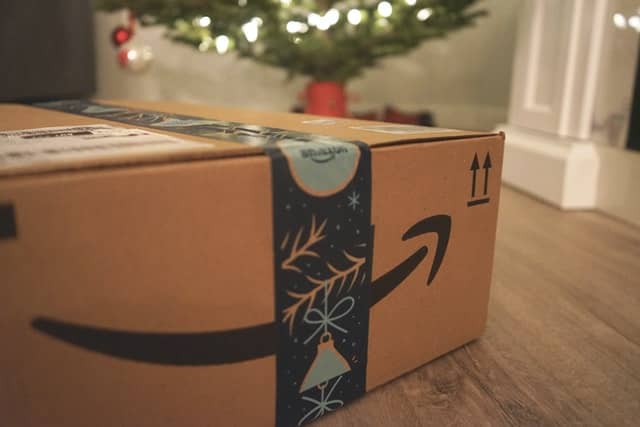 What Are Amazon's Most Popular Categories?
According to Jungle Scout's 2022 "The State of the Amazon Seller" study, the most popular product categories on Amazon and the percentage of sellers who have listings in those categories are:
Home and Kitchen — 32%
Beauty and Personal Care — 23%
Toys and Games — 20%
Clothing, Shoes, and Jewelry — 18%
Health, Household, and Baby Care — 17%
Sports and Outdoors — 16%
Arts, Crafts, and Sewing — 15%
Books — 15%
Kitchen and Dining — 14%
Baby — 14%
These are the top ten categories sorted based on popularity, followed by electronics, tools and home improvement, pet supplies, office products, etc.
However, note that popularity doesn't always mean profitable. Popular niches are often so saturated with sellers that it becomes impossible to compete. A less popular niche with lower competition and solid demand could often turn out to be more profitable than a trending niche.
Which Amazon Product Categories Are Most Profitable to Sell In?
Unfortunately, on Amazon, popularity does not equal profitability. And, you should care more about profitability than popularity. Some of the most profitable product categories to sell in and their average eCommerce profit margins are:
Handmade — 32%
CD and Vinyl — 27%
Apps and Games — 25%
Industrial and Scientific — 25%
Luggage and Travel Gear — 25%
Grocery and Gourmet Food — 23%
Video Games — 23%
Arts, Crafts, and Sewing — 22%
Pet Supplies — 22%
Musical Instruments — 21%
Beauty and Personal Care — 21%
Baby — 21%
Sports and Outdoors — 21%
Automotive Parts and Accessories — 21%
Garden and Outdoor — 20%
Appliances — 20%
Toys and Games — 20%
Tools and Home Improvement — 20%
Clothing, Shoes, and Jewelry — 20%
Books — 20%
Note that these are just general and average percentages of broad categories. But, each category has many sub-categories and narrow niches that could be profitable even in an unpopular niche.
Should You Sell in a Popular Product Category?
Selling in a popular product category ensures that there is a demand, but it comes with many other downsides:
Higher competition with many other sellers
Direct competition with Amazon products (like Amazon Basics)
More competitive keywords
Higher overall advertising costs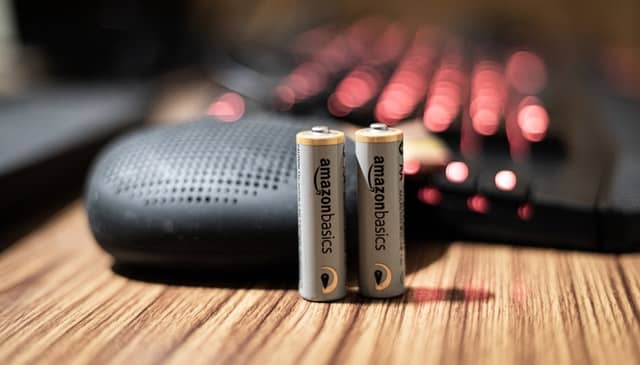 However, there are three scenarios when selling in a popular niche might work for you:
You have a great product development or private labeling idea (you can add a feature or upgrade an existing product)
You can offer a much better price by sourcing the product cheaper or reducing your logistics costs
You have a recognizable brand and an audience that's ready to buy
How to Find the Best Supplier to Sell on Amazon FBA?
There are several ways to find the best supplier for your Amazon products:
The key to getting a winning product to sell on Amazon is finding the best supplier. The importance of trustworthy suppliers that can scale with you and meet your demands is even more important in cases when you need ODM or OEM services, private labeling, or any other product development service.
We here at NicheSources have been helping Amazon sellers source and develop winning products for many years now.
We're strategically located in China, allowing us to buy directly from Chinese factories. Plus, we have a fulfillment center and warehouses in the US, allowing us to bring your inventory close to your customers and offer short delivery times.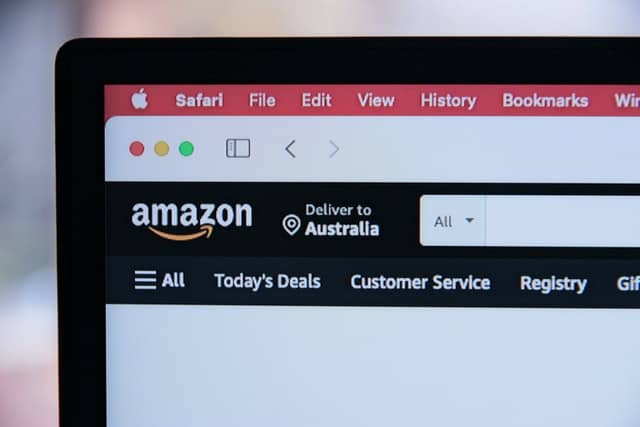 Summary
To wrap this guide up, we want to point out once again that products and suppliers go hand in hand. To get the best product, you need to find the best supplier possible. And, we here at Niche believe that's totally fair.
We want you to feel confident in your choice, so we're letting you test our service for free. No risks, no obligations, no upfront costs. Get a free quote today. We can ship to FBA warehouses and find the most profitable Amazon products at the best possible prices.
Lastly, we strongly hope we managed to show you how to find products to sell on Amazon in 2022 and have given you some directions to start.