Keen is a renowned footwear brand that offers a wide range of outdoor and adventure-inspired shoes.
As a seller looking for shoe suppliers for your business, understanding where Keen shoes are made can be crucial for making informed decisions when sourcing products.
The manufacturing locations of Keen shoes span across several countries, including the United States, China, Vietnam, Cambodia, India, Japan, Thailand, Romania, and Mexico.
This article aims to provide valuable insights into the factories behind the brand while also exploring how to select the right shoe supplier to meet your specific business needs.
Key Takeaways
Keen shoes are manufactured in multiple countries around the world.
Analyzing Keen factories helps in understanding the brand's production quality.
Choosing the right shoe supplier is essential for successful business sourcing.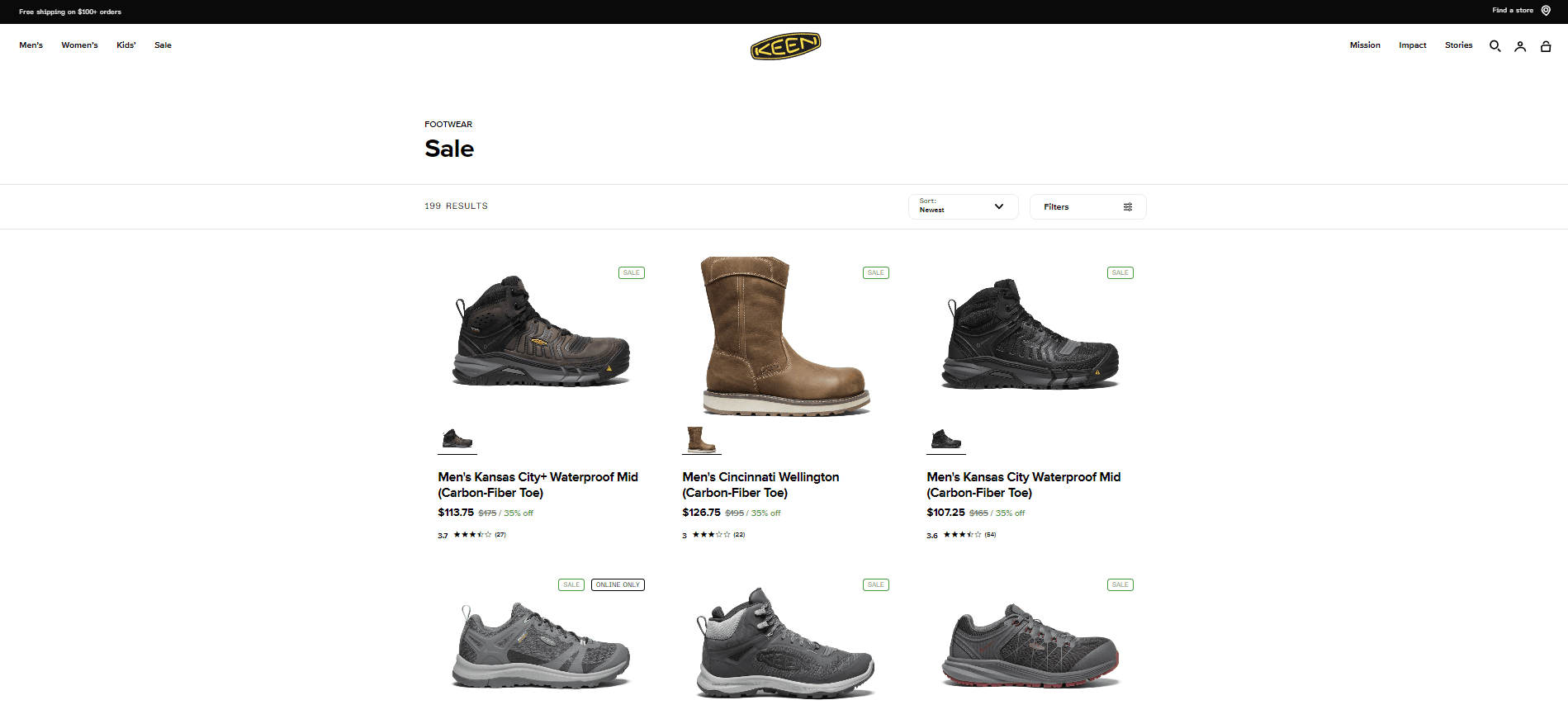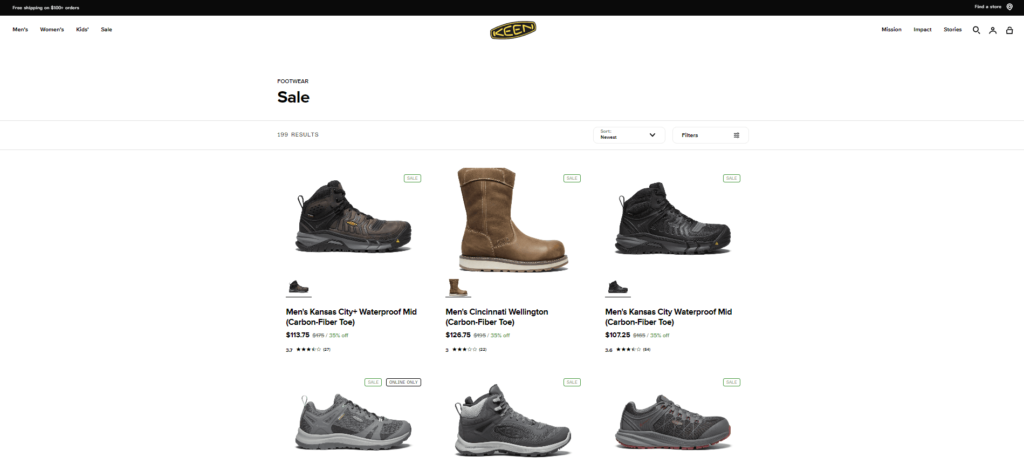 Understanding Keen as a Brand
Keen is a renowned footwear brand established by Martin Keen and Rory Fuerst in 2003, in Alameda, California.
Over the years, they have developed a variety of innovative shoes, boots, and sandals for outdoor enthusiasts like you. The company's headquarters are now located in Portland, Oregon.
As a seller looking for shoe suppliers, you may already know that Keen earned its reputation with the launch of the Newport sandal. This groundbreaking design featured a protective toe bumper, which became a game-changer in the sandal industry.
Since then, their product range has grown significantly to meet the specific needs of their customers who enjoy outdoor activities.
On Keen's website, you can explore their wide range of products. The company offers different collections, such as hiking boots, casual sneakers, and work boots.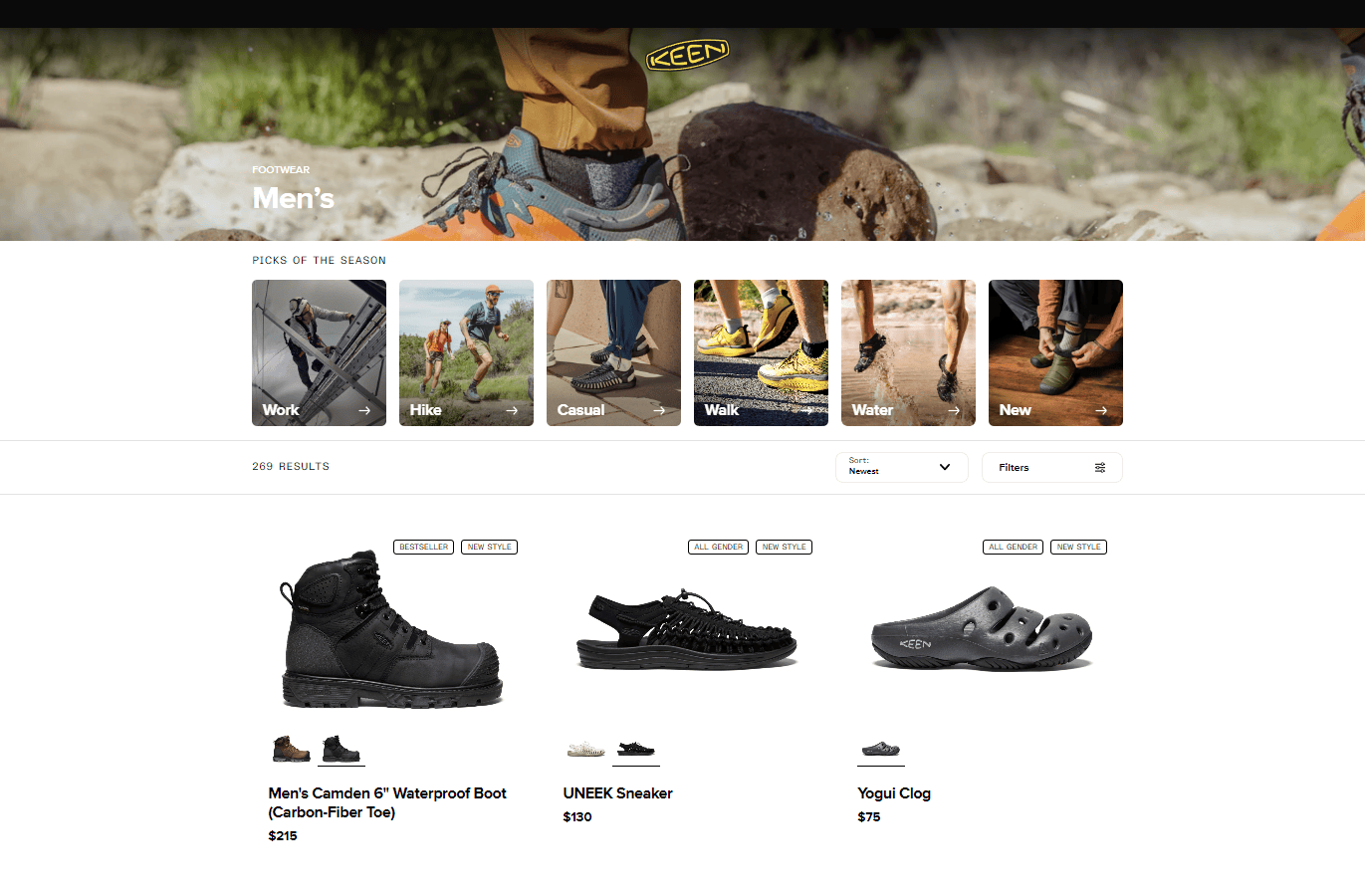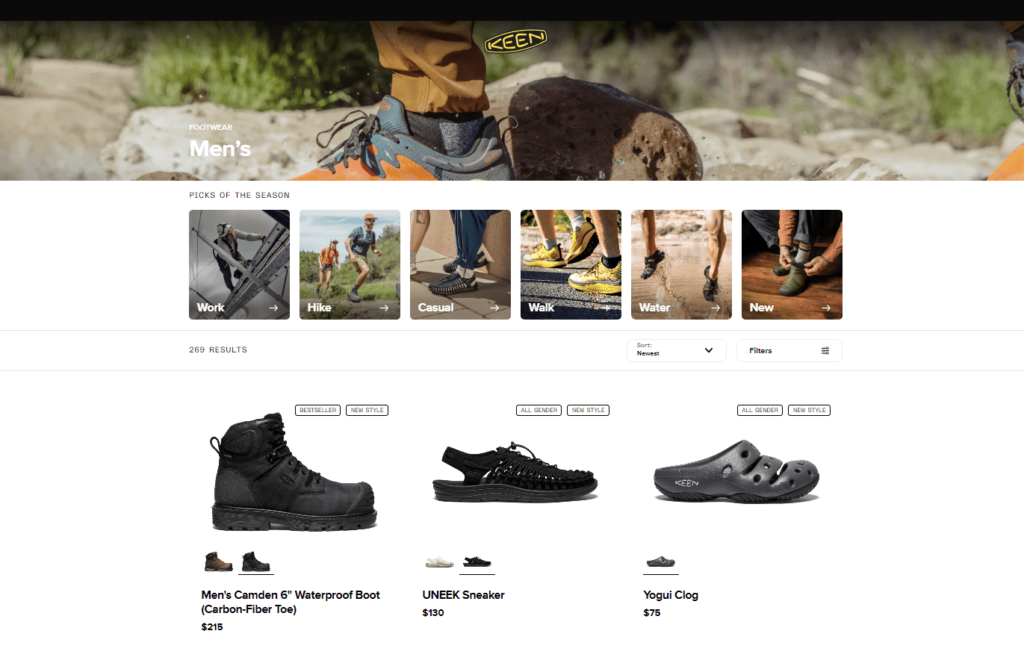 Each collection is designed with a focus on durability, comfort, and style, making them suitable for various outdoor adventures. This diverse array of footwear ensures that there is something for every customer and every occasion.
In addition to their impressive product line, Keen's commitment to sustainability sets them apart from other footwear brands.
They constantly strive to reduce their environmental impact and support various social causes through their dedicated program, the Keen Effect.
Keen has an extensive global presence, which helps them cater to other businesses' needs.
Their shoes are made in several countries, including the United States, China, Vietnam, Cambodia, India, Japan, Thailand, Romania, and Mexico.
But it's important to keep in mind that even when Keen shoes are made in the USA, the materials are often sourced elsewhere.
Keen's Footwear Range
Keen offers a diverse range of footwear options perfect for various outdoor activities. Their collection includes work boots, hiking boots, sandals, and more.
One of the standout products in the Keen lineup is the Newport H2 sandal. It's known for its comfort, durability, and protective toe bumper that has become synonymous with Keen shoes.
Keen is also well-known for its hiking shoes, with popular options like the Evofit One and Durand II Waterproof Boot. These shoes are designed for rugged outdoor use and provide exceptional support and durability.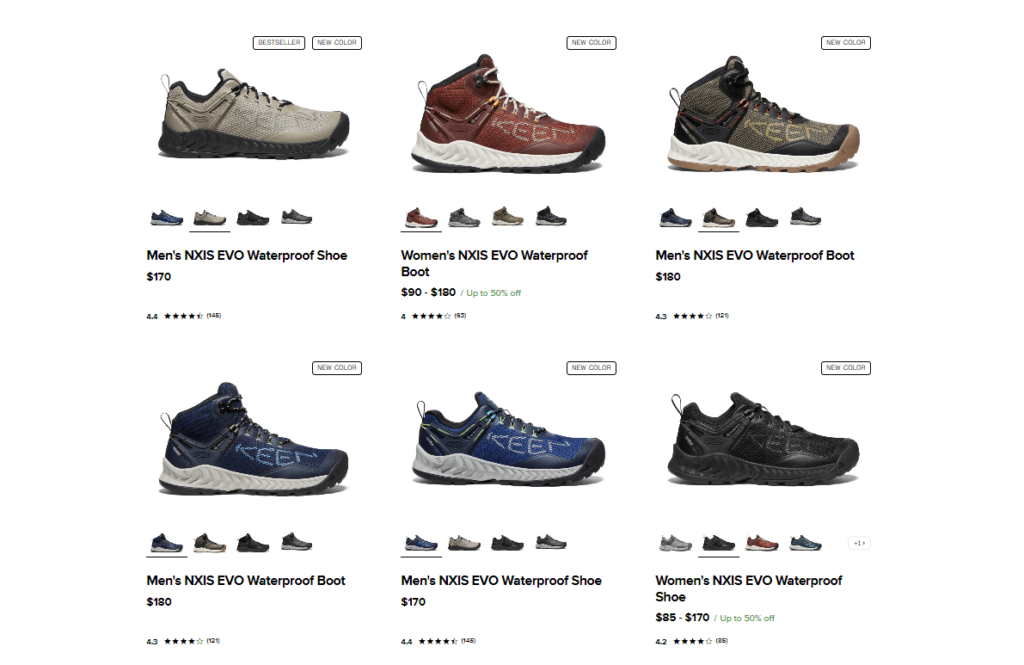 With cutting-edge technology, Keen has managed to make their hiking boots both comfortable and reliable for long walks in the great outdoors.
For work or heavy-duty activities, Keen offers a range of high-quality work boots like the Coburg Waterproof Boot and Dover Waterproof Boot.
These boots are built to last, providing support and protection for your feet in even the toughest conditions. The American Built Collection emphasizes their commitment to producing top-quality, durable footwear.
In addition to shoes and boots, Keen provides comfortable socks designed to keep your feet dry and cozy during outdoor adventures.
Their socks utilize advanced materials to provide additional cushioning, support, and moisture management for all-day comfort.
Where Are Keen Shoes Made?
Understanding the manufacturing locations can help you make informed decisions regarding your supply chain and assure your customers of the shoes' quality and origin.
Keen shoes are made in various countries across the globe to cater to their worldwide customers, each facility has its advantages and reasons for being chosen by Keen.
Here's a list of locations where Keen shoes are manufactured:
United States
Keen has a footwear factory in Portland, Oregon. Their American Built collection is made here, only a few minutes away from their headquarters in downtown Portland. This proximity allows Keen to ensure high-quality standards and support American workers.
China, Vietnam, and Cambodia
Keen shoes are also made in Asia, specifically in China, Vietnam, and Cambodia. These countries are famous for their footwear manufacturing capabilities, and it's not uncommon for global brands to choose these locations as production hubs.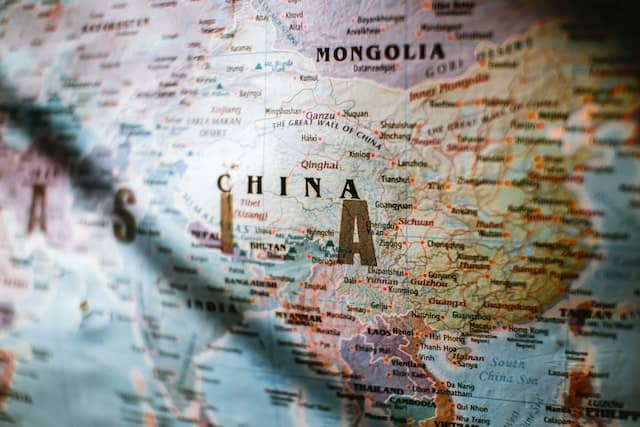 India and Thailand
Additional manufacturing facilities for Keen shoes can be found in India and Thailand. Like China, Vietnam, and Cambodia, these countries have a strong footwear industry, making them a great choice for producing high-quality shoes.
Mexico
Keen also has production facilities in Mexico, contributing to the diversity of their supply chain. Mexico is known for its skilled workers and advantageous location close to the United States, which can help reduce shipping costs.
Europe
Keen's European manufacturing facilities are located in countries like Romania. Having production sites in Europe allows Keen to cater to the specific demands and preferences of European customers.
Behind the Scenes: Keen Factories
When it comes to Keen shoes, their production takes place across several different countries, such as the United States, China, Vietnam, Cambodia, India, Japan, Thailand, Romania, and Mexico.
In fact, one in three Keen shoes are built in their own factories located in Portland, Dominican Republic, or Thailand. This allows the company to maintain tighter control over their production processes and working conditions.
As a seller looking for shoe suppliers, it's important to know the steps involved in creating a pair of Keen shoes.
The manufacturing process typically begins with the design and development of the shoe.
Next, the necessary materials, such as fabrics, rubber, and adhesives, are sourced from various suppliers. These materials are then cut and assembled by skilled workers in the Keen factories.
Sewing the shoe components together is an essential part of the process. Once the upper part of the shoe is completed, it's time to add the all-important outsole.
This is achieved through a process called vulcanization, where the rubber outsole is fused to the upper part of the shoe with heat and pressure. This leads to durable, long-lasting footwear that Keen is known for.
Quality control is a crucial aspect of the Keen manufacturing process. Each shoe undergoes a thorough inspection to ensure that it meets the company's high standards. This includes checking for proper sizing, consistent stitching, and overall appearance.
How to Choose the Right Shoes Supplier?
When selecting a shoes supplier for your business, consider several factors to ensure success. Here, we'll discuss some essential aspects to help you make an informed decision.
1. Product Quality
High-quality products are crucial for maintaining customer satisfaction and attracting repeat buyers. Examine samples and check for construction, material, and overall durability before committing to a supplier.
2. Manufacturing Locations
Keen shoes are made in various countries, such as the United States, China, Vietnam, Cambodia, India, Japan, Thailand, Romania, and Mexico. Consider location when choosing a supplier, as it may impact shipping times, costs, and ease of communication.
3. Supplier Reputation
Research potential suppliers' backgrounds to ensure they have a reliable track record. Look for testimonials, reviews, or case studies from other businesses to gauge their professionalism and dependability.
4. Product Range and Variety
A diverse product offering is essential for meeting the various needs of your customers. Ensure the supplier offers a wide range of styles, colors, and sizes to cater to different preferences.
5. Minimum Order Quantities (MOQs)
Smaller MOQs allow you to test the market without committing to large stock volumes. Compare suppliers' MOQs and choose one that aligns with your business's initial needs and capacity to scale.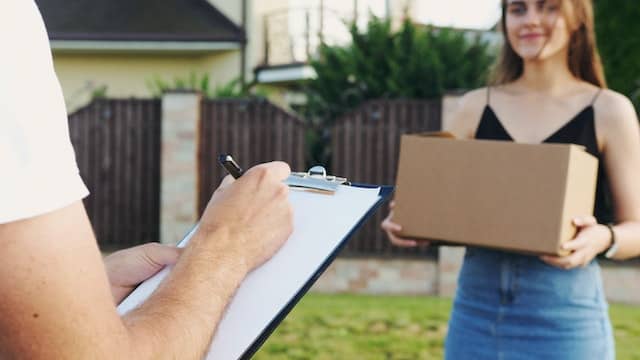 6. Pricing and Terms
Analyze different suppliers' pricing structures to find a balance between cost and quality. Negotiate favorable payment terms that match your business's cash flow and budget.
7. Ethical Sourcing and Sustainability
Today, customers care about ethically manufactured products and environmental responsibility. Ensure your supplier adheres to ethical sourcing practices and has sustainable production methods in place.
8. Communication and Responsiveness
A strong partnership necessitates open and timely communication. Gauge how quickly potential suppliers respond to your inquiries, and assess their willingness to collaborate on specific requests or modifications.
9. Lead Times and Timely Delivery
Delays can hurt your business, resulting in lost sales and customer dissatisfaction. Understand the suppliers' lead times and their ability to deliver products on schedule.
10. Return and Refund Policies
Familiarize yourself with suppliers' return and refund policies to know how they handle defective products, overstocked items, or incorrect shipments. A flexible and comprehensive policy helps safeguard your business's reputation and profitability.
Frequently Asked Questions
Is Keen a Good Brand of Shoes?
Yes, Keen is considered a good brand of shoes. They are known for their quality, durability, and comfort. The brand has a strong commitment to producing innovative designs and protecting the environment.
What Types of Shoes Does Keen Offer?
Keen offers a wide variety of shoe types, including sandals, hiking boots, casual shoes, and work boots. They cater to men, women, and children, ensuring that everyone can find a comfortable and functional pair of Keen shoes for their needs.
Why Are Keens So Comfortable?
Keens are often praised for their comfort because they have a roomy toe box, cushioned insoles, and supportive footbeds.
These features allow the wearer to have ample space for their toes and provide proper arch support, giving them long-lasting comfort even during extended periods of wear.
How Do Keen Shoes for Men and Women Differ?
Keen shoes for men and women are designed with the specific needs of each gender in mind.
Men's shoes tend to be wider, while women's shoes are generally narrower. Additionally, women's shoes may have a slightly higher arch to cater to their feet's unique shape and needs.
Overall, both men's and women's Keen shoes offer the same high-quality materials and designs.
What Are Some of the Best Shoe Manufacturers in China?
There are numerous reputable shoe manufacturers in China that cater to various types and styles of footwear.
This list of the top 14 shoe manufacturers in China is a great starting point, providing insights into some of the leading shoe suppliers in the country.
These manufacturers are known for their vast range of products and commitment to quality, making them ideal partners for shoe sellers looking to expand their business.
Finding the Right Shoes Supplier: A Recap
In our comprehensive exploration of Keen shoes' manufacturing locations, we discovered that they are made in several countries, such as the United States, China, Vietnam, and more.
It's important to note that a significant part of Keen footwear production takes place in China.
There's an undeniable appeal for brands to source their products from China or outsource their production to Chinese manufacturers.
The factors behind this trend include affordable labor, large-scale production capabilities, and an efficient supply chain network.
As a seller looking for shoes suppliers, you should consider Pride and Keen among your options. With a focus on high-quality production, these brands can be an integral part of your business success.
However, working with suppliers, especially in foreign countries, can be challenging. That's where a sourcing agent like NicheSources comes into play.
We assist small businesses in navigating the complex world of outsourcing, ensuring you find the right shoes supplier, quality control, and favorable negotiation terms.
If you're interested in outsourcing your shoe production to China and want to make sure you get the most out of the partnership, don't hesitate to request a free quote. Happy sourcing!