Puma is a prominent player in the footwear industry, acclaimed for their stylish and comfortable sneakers. And as a seller looking for shoe manufacturers for your business, it's essential to know where popular brands like Puma make their shoes.
Puma shoes are manufactured in multiple countries across the globe, including Vietnam, China, Cambodia, Bangladesh, Indonesia, and Romania.
This guide aims to explore Puma's shoe manufacturing process and production locations so you can gain valuable insights for your business sourcing.
Brief History of Puma
Founded by Rudolf Dassler, Puma has grown into a German multinational corporation, making it one of the world's leading sports brands.
It all began with the Dassler Brothers Shoe Factory, established in 1919 by Rudolf and his brother Adolf. They initially started their business in their parents' home in Herzogenaurach, a small town in Bavaria, Germany.
In 1948, Rudolf decided to part ways with his brother and establish his own company, originally named RuDa (derived from Rudolf Dassler).
It wasn't long until the company's name changed to Puma. With a focus on creating innovative athletic footwear, Puma quickly became popular among professional athletes.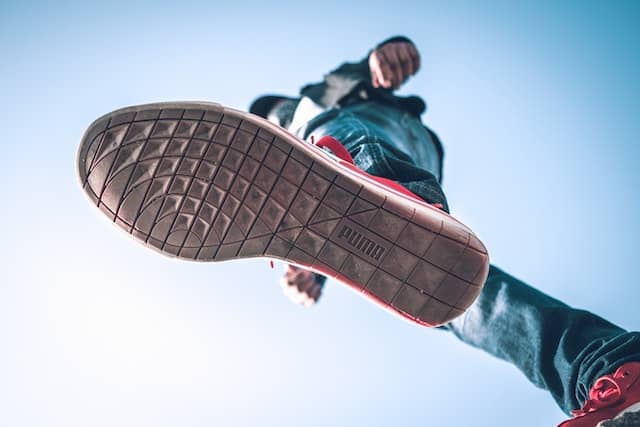 The company gained global recognition as several records were broken by athletes wearing Puma shoes, such as Heinz Fütterer in 1954.
Today, Puma manufactures its products in various countries, including Vietnam, China, Cambodia, Bangladesh, Indonesia, and Romania. The company has also expanded its product line to include athletic apparel, accessories, and even casual wear.
Puma: The Brand and Its Products
Puma is a well-known brand that offers a wide range of products, including shoes, apparel, and accessories. When it comes to shoes, Puma is particularly famous for its sneakers.
They have a variety of casual footwear and athletic footwear to suit different needs and preferences. With a Puma shoe on your feet, you can expect comfort, style, and performance all wrapped into one.
In addition to shoes, Puma also offers a diverse selection of apparel. From trendy sportswear to everyday clothing, Puma has something for everyone.
Accessories are another essential part of Puma's product lineup. You can find everything from hats and backpacks to athletic gear designed to enhance performance.
Puma is continuously working towards sustainability, with a clear goal of making nine out of ten Puma products more sustainable by 2025.
In addition to using recycled materials in their products, Puma is also working to reduce water and chemical usage in the production process.
Where Are Puma Shoes Made?
Puma shoes are manufactured in multiple countries worldwide to cater to their global customers. Let's take a look at the various locations and some of the reasons behind choosing them for shoe production:
Germany
Puma's headquarters is located in Herzogenaurach, Germany, and this is where their iconic designs are conceptualized. Although not all Puma sneakers are made in Germany, it plays a significant role in their manufacturing process.
China, Vietnam, Cambodia, and Indonesia
These Asian countries are known for their cost-effective labor and manufacturing expertise.
Puma takes advantage of these factors to produce high-quality shoes at affordable prices. For example, Puma has factories in Vietnam that contribute to a large portion of their production.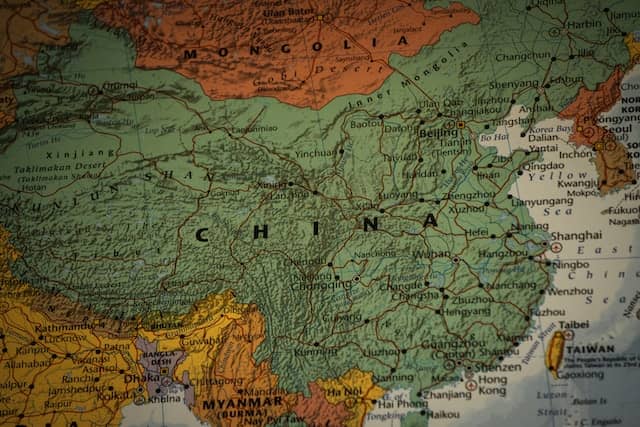 Bangladesh and India
Both countries offer a skilled workforce with years of experience in the textile industry and footwear production. Puma benefits from this expertise and produces various sports footwear in these countries.
Romania
Another country where Puma shoes are made is Romania, which boasts skilled labor and experience in the shoe manufacturing industry.
Brazil
Puma also produces some of its footwear products in Brazil, contributing to the company's global production chain and catering to customers' needs in the Americas.
When looking for manufacturers for your business, consider factors like cost-effectiveness, expertise, and available infrastructure in these countries.
By understanding where Puma makes its shoes, you can get an idea of what makes these locations suitable for producing high-quality footwear for a global market.
Puma's Shoe Manufacturing Process
When it comes to manufacturing Puma shoes, quality and precision are key aspects. Let's take a closer look at the steps involved in creating a pair of Puma shoes to give you an idea of their manufacturing process.
First, you'll encounter the cutting stage, where materials like leather, suede, and synthetic fabrics are cut into specific shapes and sizes.
These materials are selected to suit the design and functionality of the shoe. Puma ensures that the materials are sustainable to maintain a better environmental performance.
Next comes the assembling stage, where skilled craftsmen put together the cut materials. They carefully stitch and glue the shoe's upper part's components, ensuring the various panels and materials align perfectly.
Modern technology is integrated at this stage, allowing for increased accuracy and efficiency.
After assembling the upper, it is time for stitching. This stage is crucial in securing the pieces firmly and ensuring the final product is of high quality.
Puma pays attention to detail and uses durable threads to prevent wear and tear, ultimately extending the life of your shoes.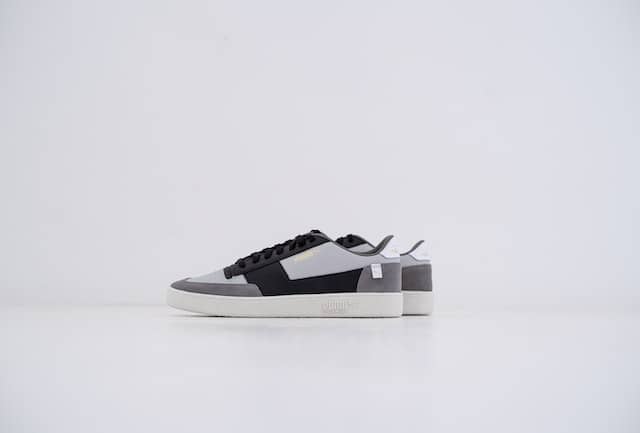 Finally, the shoe's sole is created using a unique compound injected into a mold.
This process forms a comfortable and durable outsole suitable for different activities, from running to casual wear. The upper and sole are then joined together, and voila – your Puma shoes are complete!
Keep in mind that Puma shoes are made in various countries, including Vietnam, China, Cambodia, Bangladesh, Indonesia, and Romania.
This ensures a reliable supply chain to cater to global demand, and strict quality control measures are implemented to maintain Puma's high standards.
Now that you know how Puma shoes are manufactured, you can appreciate the craftsmanship and attention to detail that go into every pair.
This insight might help you find the right shoe manufacturers for your business and understand the different steps involved in creating quality footwear!
Frequently Asked Questions
What Age Group Is Puma's Target Market?
Puma designs and manufactures shoes for a wide range of age groups, from young children to adults. Their products cater to various activities and sports, including running, soccer, and casual wear.
This makes Puma a versatile brand suitable for people of different ages and lifestyles.
How Does Puma's Supply Chain Operate?
Puma has a global supply chain that sources materials and manufactures its products in multiple countries around the world.
They maintain a complex network of suppliers and factories to ensure efficient production and distribution, while also considering factors like costs and logistics.
What Role Does Outsourcing Play in Puma's Production?
Outsourcing is essential for Puma's production, as they manufacture their shoes in various countries.
They rely on a vast network of manufacturers and suppliers to produce their products while maintaining the quality and performance their customers expect from the brand.
How Does Puma Ensure Ethical Production Practices?
Puma is committed to ensuring ethical and sustainable production practices throughout its supply chain.
They focus on several key areas, such as fair labor conditions, environmental impact, and responsible sourcing of materials.
By prioritizing these factors, Puma is dedicated to creating positive change within the footwear industry.
What Are Some of the Best Shoe Manufacturers in China?
China is home to numerous top shoe manufacturers that provide high-quality products for various brands and markets.
These manufacturers may be excellent partners if you are looking to source shoes for your business.
Keep in mind that researching and selecting a reliable manufacturer is crucial to ensure you receive the best possible products and services for your brand.
Finding Shoe Manufacturers in China
As a seller looking for shoe manufacturers for your business, you might be interested to know that part of Puma's production takes place in China.
In fact, many global brands outsource their production to China, and with good reason. Chinese manufacturers offer reliable, cost-effective, and high-quality solutions for businesses of all sizes.
One of the key reasons brands source from China is the country's well-established and growing manufacturing capabilities.
It is particularly beneficial for small businesses that seek to maintain cost efficiency while still delivering quality products to their customers. As a seller, you can leverage this knowledge to make informed sourcing decisions and grow your business.
Navigating the process of finding and working with reliable Chinese manufacturers may seem challenging, especially if you're new to the industry.
This is where a sourcing agent like NicheSources comes in. They can help identify and establish relationships with reputable manufacturers, providing the necessary groundwork for you.
With a sourcing agent's expertise, you'll be able to better focus on other aspects of your business, while also ensuring you're working with a trusted manufacturer.
If you're considering outsourcing your shoe manufacturing to China, request a free quote from us at NicheSources to get started. We'll guide you through the process and help make your venture a success.