As a retailer, you are concerned with the overall success of your business. However, certain factors influence this growth and require your attention. One of the most important factors to consider is the conversion rate.
Any online entrepreneur understands that for their brand to grow, they must sell their products. The problem is that you get a lot of visitors but only a few sales. Why is this the case?
This guide will teach you everything you need about Amazon conversion rates and how to use them effectively to grow your online business. Let's get started.
What Is Amazon Conversion Rate?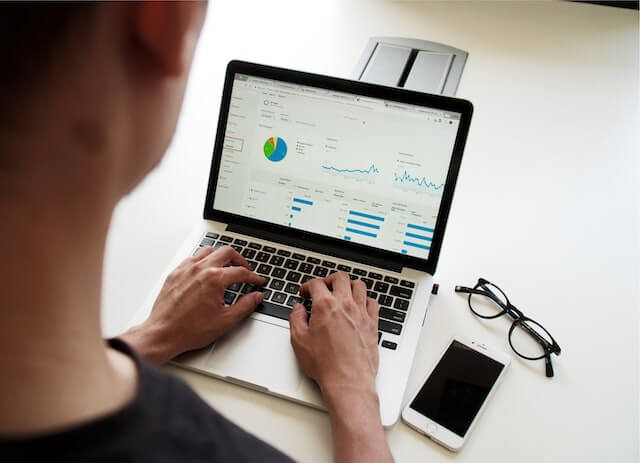 The percentage of visitors who land on your website and complete a desired action is what is called the conversion rate. Conversion rate can represent any action that a website is intended to provide.
As a result, you must establish clear objectives for what your website does and its services. For Amazon, conversion rate simply means the percentage of sales made on a page compared to the number of visitors.
What Is a Good Conversion Rate on Amazon?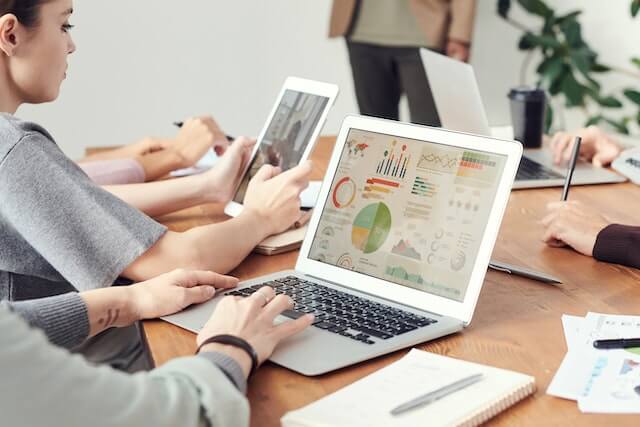 A good conversion rate is anything above the average conversion rate for e-commerce. The average Amazon's conversion rate is between 10% and 15%. This is higher than the average conversion rate of other e-commerce platforms, which only ranges from 1% to 2%.
So for an Amazon retailer, if your conversion rate is between Amazon's average and higher, then you can be proud of your store. If your store is on Amazon and converting any less, then you need to evaluate your methods and determine how best to increase the rate.
Moreover, the rate for Prime members on Amazon is even higher; the conversion rate is approximately 74%. The high rate is because most of the customers who land on these pages are ready to buy, converting traffic into sales.
Amazon's good conversion rate is one of the reasons most retailers prefer selling their products on the platform.
How to Calculate Amazon Conversion Rate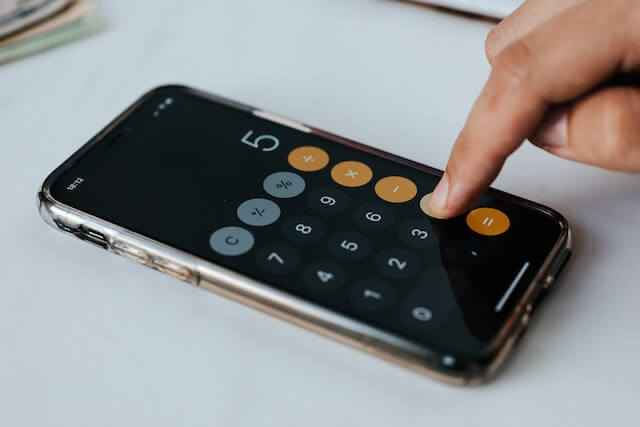 Knowing how to calculate conversion rates should be a top priority if you are an Amazon seller. Conversion rates are one of the most important metrics for retailers because they help your store rank higher than the competition.
A high conversion rate also indicates that your product listing contains highly-ranked keywords that allow visitors to easily find your store. So, how do you arrive at this figure? The Amazon formula is simple:
Conversion rate = (total order) / (sessions)
A session on Amazon refers to the number of visits to an offer page over a specific period. Page views and sessions are not the same. For example, if a customer visits your page, then visits another store's page, then returns to yours, that counts as two page views but only one session.
How to Track Your Conversion Rates on Amazon

Tracking your conversion on Amazon involves the following steps:
Visit your Amazon seller central account.
Navigate to the reports menu and choose business reports. It will direct you to your sales dashboard.
Here, you will check the detail page sales and traffic by parent item.
Find a column of order item session percentage; your conversion rate will be displayed. This option has combined all your items.
If you want to find the rates by product, find a report by ASIN.
Tracking your conversion rates involves these simple steps that any retailer can take to know how their business is performing.
Factors Affecting Amazon Conversion Rate Optimization
Now that you are conversant with calculating conversion rates, let's look at the factors that determine your conversion rate.
Product Selection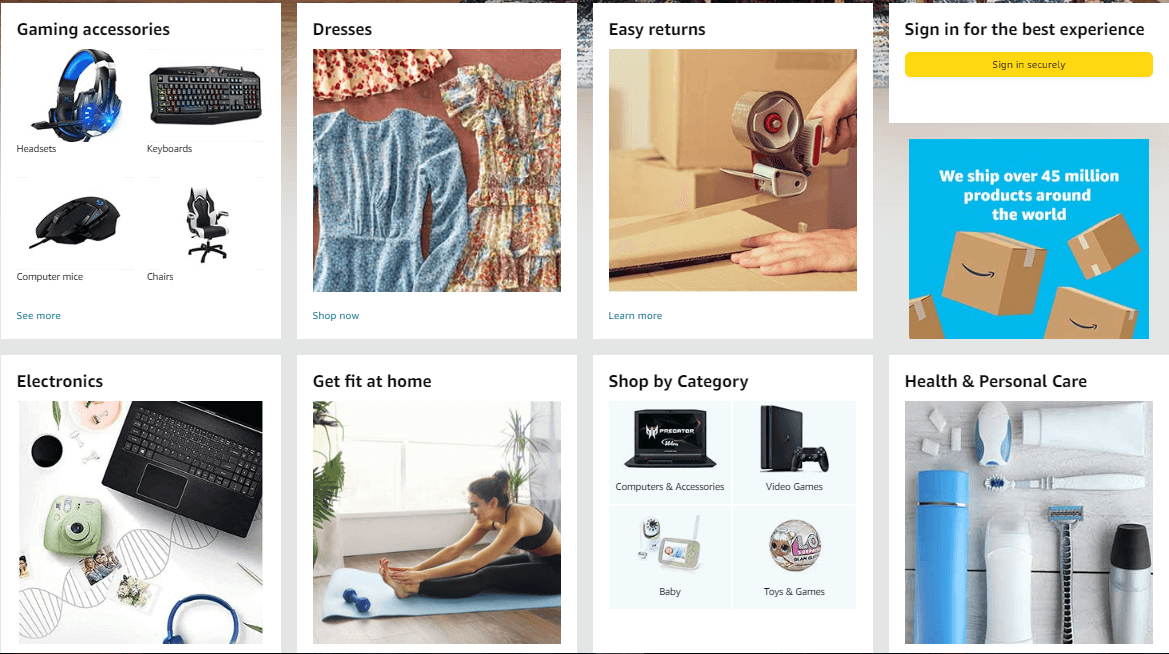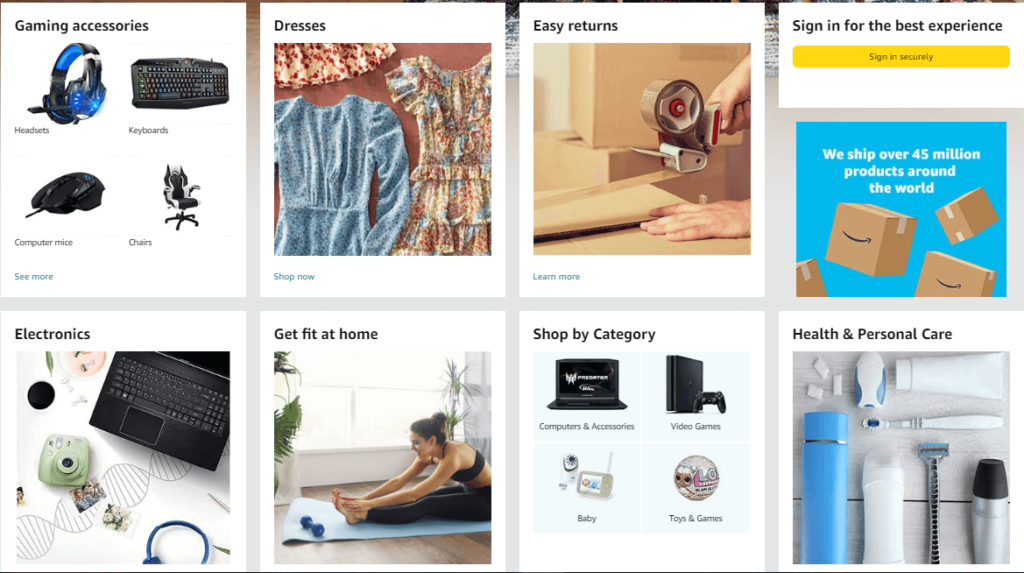 The products you sell will determine whether you rank high or low on Amazon's search engine results page (SERP). Choose products that are in high demand when setting up your store, and you will be sure to make sales.
If you choose a product that only a few people will consider, your conversion rate will be low. Furthermore, you can sell various products to appeal to different types of customers.
This will bring in more traffic, increasing the likelihood of buyers completing their orders.
Optimize Mobile Usage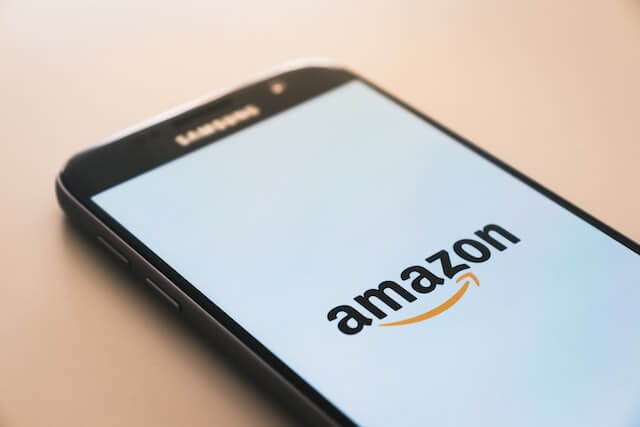 Buyers most commonly use mobile devices to make e-commerce purchases. As a result, ensure that your store is mobile-friendly. The user experience is central to mobile optimization.
If they cannot access information on their mobile devices, they will most likely scroll to another store that provides better mobile usage. To sell more, you must capture and keep shoppers' attention on your page.
Product Pricing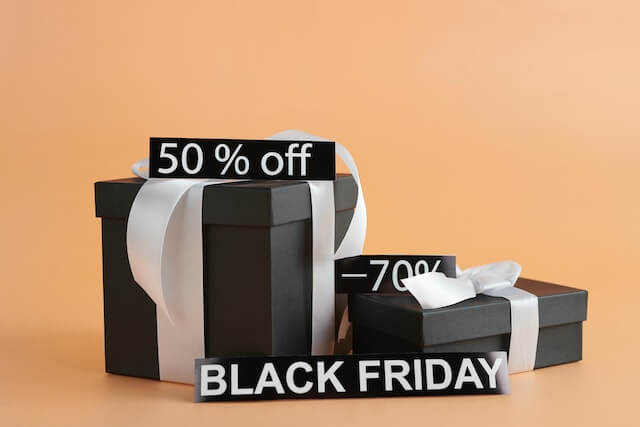 In terms of pricing, ensure your customers are getting good value for their money. Offer competitive prices to entice them to buy your products. Buyers will consider a cheaper option if your products are very expensive.
As a result, you will have a high number of page views but very low conversions. Promotions and discounts can also help you increase conversions.
Optimize Ads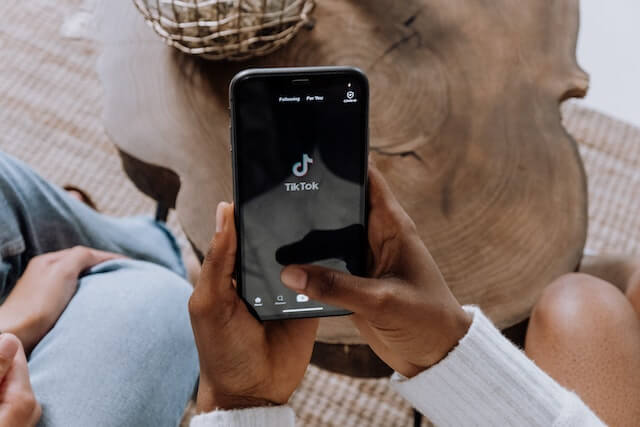 Advertising is a marketing tool that can help inform more customers about your brand. You can place these ads on your Amazon store or other websites. Before running the ads, make sure they effectively inform buyers about what you want them to know.
Ads should be relevant to your target audience, or you will be wasting money on ads that do not add value to the brand. You can also use other social media platforms to reach a wider audience.
Advertise your store on these platforms and include a link to your store. Customers can access your Amazon store with just one click, increasing the likelihood of a purchase.
Ways to Improve Amazon Conversion Rate
Improving your Amazon conversion rates is the most certain way to ensure the success of your Amazon store. When your rates are high, it indicates that your store is making a good profit from sales and that your products and store are well-liked by customers.
As a result, Amazon will rank you highly in their search results, earning you more money. Hence, understanding how to improve your conversion rate is critical if you want to stay ahead of the competition.
Here are some ideas for increasing your Amazon conversion rate.
Enhance Your Product Listing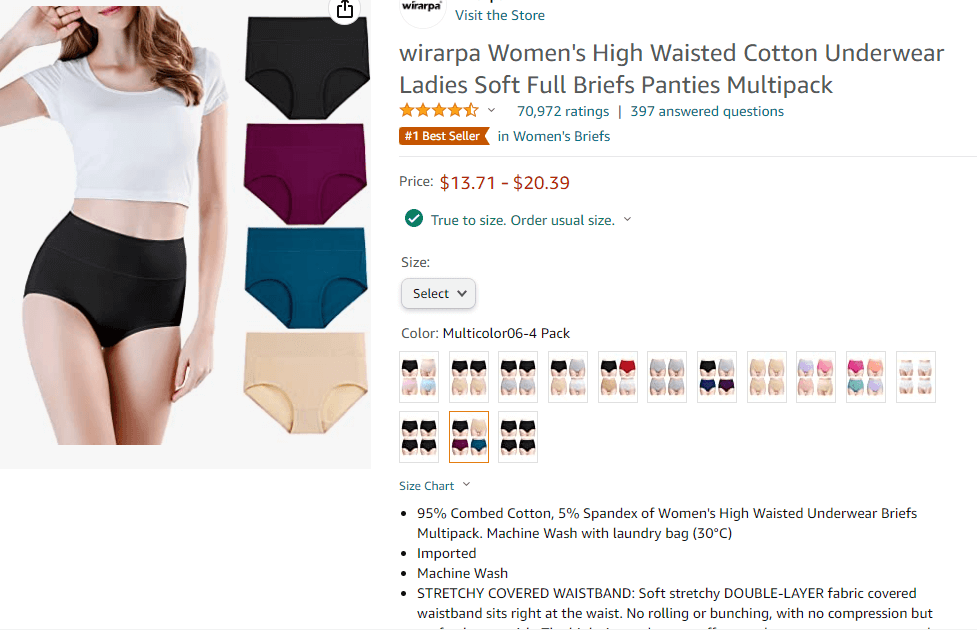 How your listing appears is very crucial for your sales. From the image, product description, title, and prices, you should capture customers' attention and convert them to sales. The first step in doing so is by researching the proper keywords.
On the Amazon search engine result pages (SERPs), you will find words often used by customers when searching for a certain product. Utilize these words on your product listing so that the search engine can rank your page higher.
You will gain traffic, visibility, and of course, sales. Secondly, invest in high-quality images. Quality images attract prospects who will click on your page to find more information about the product.
Additionally, make the product description brief and simple. It should contain all the details a buyer may need to decide, such as. size, material, specs, price, and so on.
Buyers probably want to scroll through various sellers before they settle on one. If you want to be the chosen one, ensure your description is easy to read and straightforward. To achieve this, use bullet points.
Pricing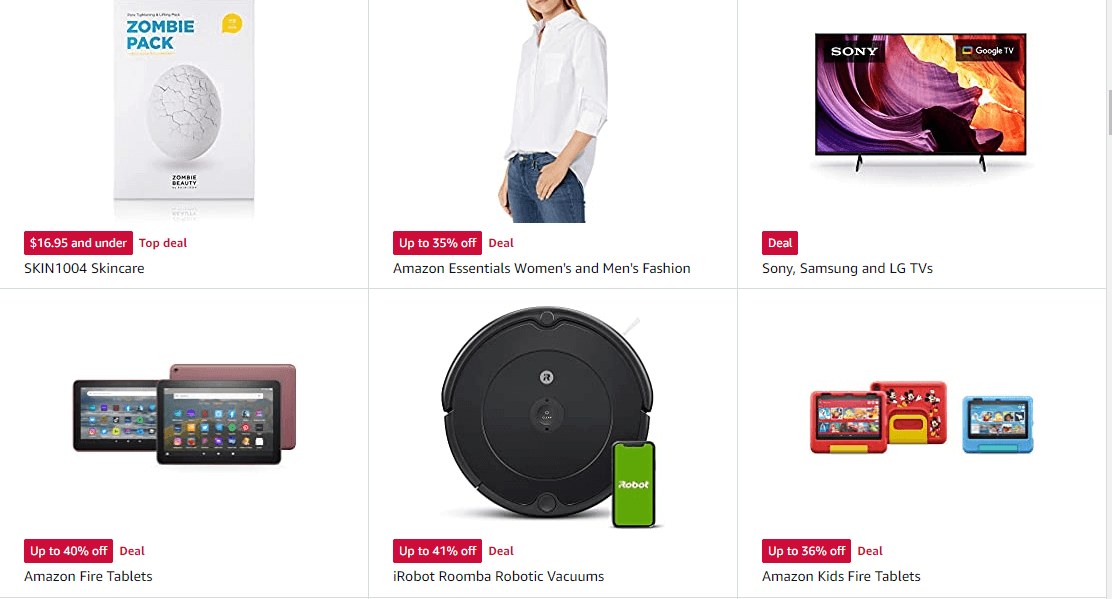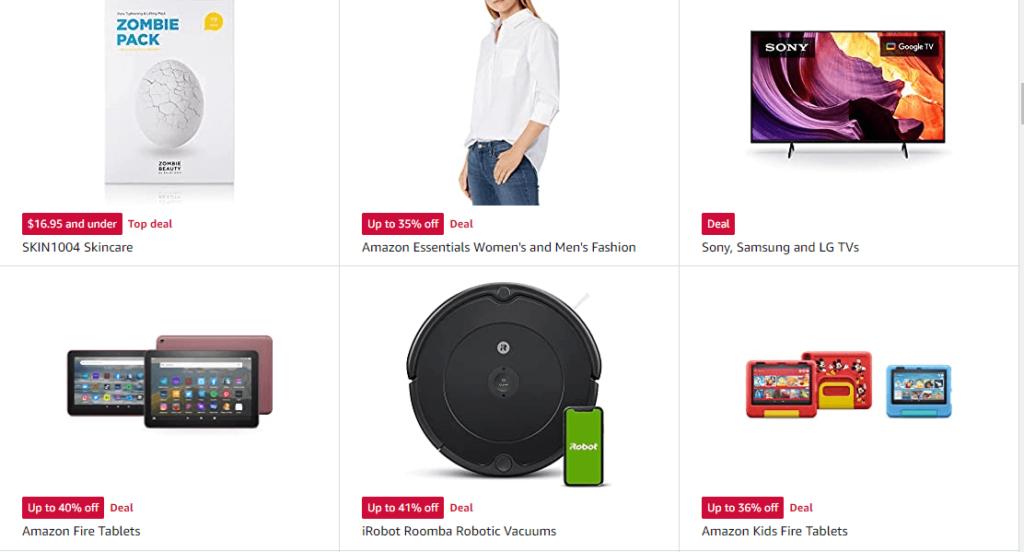 Another aspect to consider is pricing. Your products' prices play an important role in determining whether customers will purchase an item or not. If your products have very high prices compared to other stores, then customers will settle for others.
You have to optimize your prices to suit the product, its quality, and your target audience. Set competitive prices that will give them no choice but to buy from you. However, you must be vigilant not to have very low prices as some customers may translate it to low quality.
The best way is to ensure your buyers get value for their money. If the prices are a bit higher than other stores, then ensure that the quality is also higher. You can set the best prices by checking those of your competitors so that you don't end up with losses in the name of conversions.
Moreover, you can offer discounts once in a while. Offers are a great way to attract new customers to your page and translate this traffic into sales. The discounts should be seasonal to avoid selling products too cheaply which will harm your business.
Customer Experience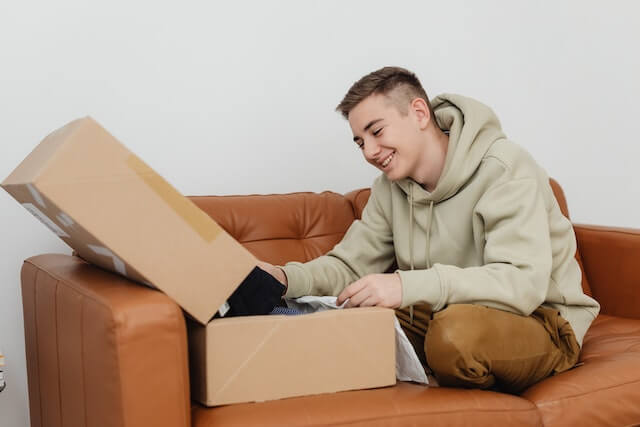 Customer experience is also crucial in ensuring you get high conversions. If a customer has a good experience on your page, then you will convert them into loyal customers. Experiences start from the moment they land on your page to aftersale services.
These customer services include packing, shipping, delivery, feedback, proper communication, etc. Stores performing well on Amazon understand that the user experience will go a long way in creating a loyal customer base who will become regular buyers.
Furthermore, in terms of communication, it is always good to follow up with an appreciation email once a customer buys an item. The emails can also be used to answer customers' questions or give them additional information on your products or offers.
Reviews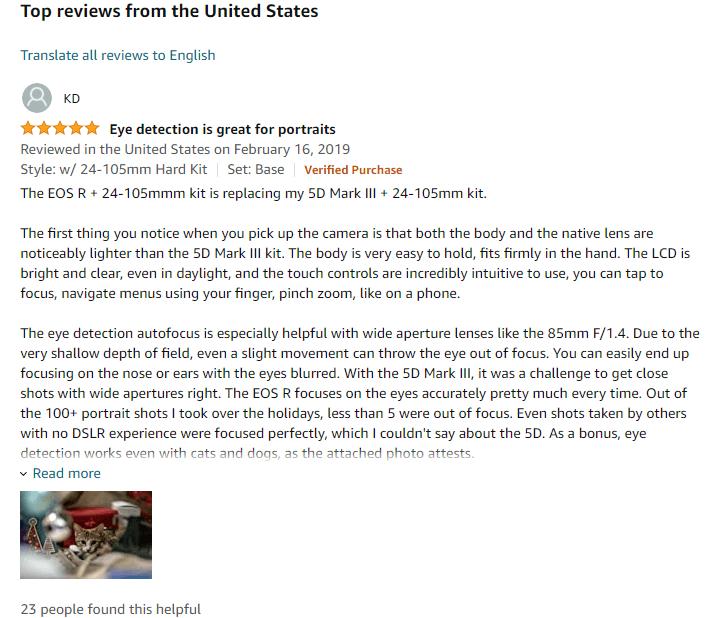 A shopper might be interested in a product, but the reviews will determine whether they will buy the item. First, Amazon reviews are a great way of showing shoppers that your products are quality and work efficiently.
Feedback from those who used your products will enable new customers to trust your products and brand. Also, on the customer reviews, be active, give feedback and answer any questions a buyer might ask.
Since reviews are public, leveraging and using them to your advantage is good. Besides that, if there is a negative review, try to reach out to the customer and understand their problem. This way, you will correct and avoid the same issue with another customer.
Make Use of Amazon FBA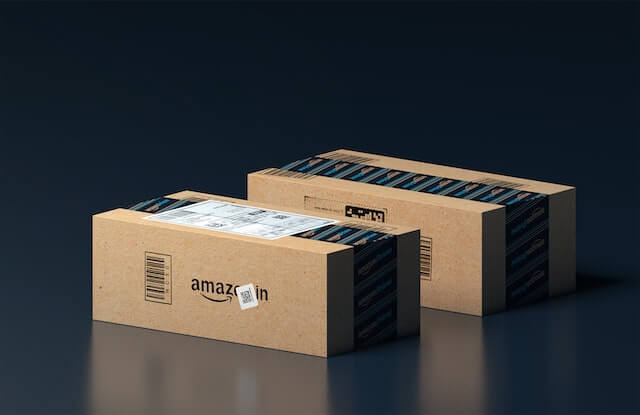 Another sure way of increasing your conversion rate is utilizing the Amazon FBA (Fulfilment by Amazon). Amazon FBA is a service that provides retailers with a storage facility, packaging services, and shipping.
This service helps retailers have more time to deal with other matters since their orders will be fulfilled on time. Every Amazon retailer using their FBA services is guaranteed order fulfillment in the specified time and reaches their destination in perfect condition.
So when is it time to start using the Amazon FBA? Below are some insights.
Overwhelmed with Orders – when you start being overwhelmed by the number of orders you are getting, then it is time to consider using the Amazon FBA. The FBA will ensure you don't run out of stock, and every order will be fulfilled.
Customers can begin mistrusting your brand if you are always out of stock. They will find a more reliable seller, affecting your conversion rate.
Successful Store – if your store is doing better than expected, then it is time to scale up. An FBA is a good way of scaling up and ensuring your brand continues to grow.
It is an investment that will need a bigger budget, but it guarantees you good revenues and high conversion rates.
Reliable Supplier – having a reliable supplier will also help your brand consider using FBA services. Since the goods will be sent directly to the Amazon storage facility, you might not get to inspect the products.
Hence, working with a reliable supplier with quality goods will make using the FBA easier. You can work with sourcing companies to help you get the best suppliers in the business.
Product Variation


Shoppers would most likely buy more products if there is variation. For instance, if you are selling jackets, consider having them in different sizes and colors so that a shopper can buy more than one if they liked the product.
It is an easy way to enhance your conversion rate. Giving buyers options will help your brand in the long run.
FAQs about Amazon Conversion Rate
What Is a Good Conversion Rate on Amazon?
Generally, a good conversion rate on Amazon is regarded as anything above 10%. This is because the average conversion rate on Amazon is between 10% -15%.
However, it also depends on the product; some products convert more highly than others. A conversion rate below 5% on Amazon is considered a poor conversion rate.
Why Is My Conversion Rate Dropping on Amazon?
Certain factors may have contributed to the drop. Analyze your product listing; ensure you use high-quality images, use proper keywords in your descriptions, and provide all the necessary product details.
You can also check your pricing and compare it to your competitors. Adjust the prices accordingly.
Does Product Quality Affect Conversion Rate?
Yes. An item's quality will determine if shoppers will buy the item or not. Retailers should ensure they invest in good quality products so customers can be eager to buy.
Find sourcing agents to assist in locating suppliers with quality products, which will increase your Amazon conversion rates.
Conclusion
Your conversion rate is directly proportional to your brand's growth. As a result, every retailer should focus on how to improve their conversion rate. We've covered the major methods, but there are many more you can try to boost your conversion rates.
For example, partnering with the right supplier will aid in developing your store and its ranking on Amazon. NicheSources understands your requirements and works with you to achieve your objectives as quickly as possible.
We provide services such as product sourcing, branding, order fulfillment, drop shipping, and so on. We can also ship your products directly to Amazon FBA warehouses. We do the heavy lifting, allowing you to focus on marketing and branding. Begin your journey with us by requesting a free quote.