Amazon is the largest marketplace on a global scale, so finding high-demand low competition products to sell can be pretty challenging, especially if you're new to this.
But, what new sellers often fail to realize is that while it's true that the Amazon marketplace is saturated in general terms, there are also millions, if not billions of products you could sell out there.
So, all we need to do is show you how to isolate the most profitable niches with the best profit margins. Easier said than done, right? No worries, we've got you!
Let's jump right in and learn how to find high-demand low competition products for your Amazon store.
What Is a High Demand Low Competition Product?
High-demand products with low competition are the golden standard for eCommerce and retailers of any kind. These are products that are popular and bought by a large number of buyers.
Although your definition of high demand might differ from another seller, generally speaking, products over 300 sales a month are considered high-demand products on Amazon.
Now, if the high-demand product you've chosen doesn't have too many sellers, you've struck gold – a high-demand, low-competition product!
Typically, you should sell products that:
Are high demand
Have low competition
Have solid profit margins
Are evergreen instead of seasonal products
Have high-ticket pricing
Have a high keyword search volume
Sounds impossible? No worries, there are billions of products waiting to be discovered!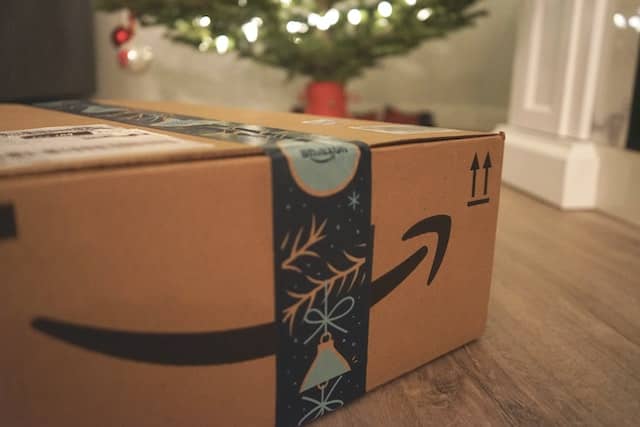 How to Find High Demand Products to Sell on Amazon?
Now that we know what to look for, let's start by learning where to find high-demand products. Here are some great strategies you can try:
Use Product Research Tools
The simplest and quickest way to find high-demand low competition products to sell on Amazon is by using product research tools. There are many great ones on the market such as Jungle Scout, AMZ Scout, Helium 10, etc.
Although these have some slight differences, the majority of them work following the same basic principles:
1. Join or sign up
2. Set product criteria and filters
Demand
Price
Estimated sales
Product rating
Seasonality
Number of sellers
3. Choose product types
All products
New products
Trending products
4. And Voila! You get your product list in just a couple of minutes!
Aside from the regular Product Database where you can filter as described above, some of these tools also have added features like:
Product Tracker
Opportunity Finder
Keyword Scout
For instance, Jungle Scout's Opportunity Finder is an insanely potent tool that can help you identify untapped markets around your niche. Plus, some of these tools also have useful Chrome extensions for Amazon sellers which are really amazing to use.
Do Keyword Research
You can do keyword research using tools, or by manually typing a broad keyword into Amazon's search bar and using its auto-complete function to find related long-term keywords.
These long-term keywords are great for optimizing your product pages such as title and description, but they can also give you ideas for more narrow profitable niches that won't be so saturated.
At this keyword research stage, content marketing tools like BuzzSumo can also help you a lot. What this app does is basically show you what are the most shared products and websites for your keyword.
Shares = popularity = demand. But, be careful, it can also equal competition.
Check Amazon's Best Sellers Page
The Amazon Best Sellers list will show you all the best-selling products in each category. So, Amazon itself is practically telling you which products sell the best at the moment on the platform. This is an incredible research resource if you know how to use it.
Once you make a list of your favorite best sellers, search for similar products on Amazon to check the competition.
While we're on the subject of Amazon lists, at this stage, you can also check out these:
New Releases (to check fresh and newly listed Amazon products)
Movers & Shakers (products with high sales velocity and greatest boost in BSR)
Most Wished For (great for checking why potential customers didn't purchase a product they wanted and isolating the supply vs. demand gaps)
Gift Ideas
Check Amazon's Trend Report
Amazon's Trend Report is exactly what it sounds like – Amazon shows you the trending products at the moment. You can access the trend report here.
By going through these trends, you will notice what sells well at the moment and what probably won't work.
Note that we still recommend you double-check a trend by searching for the keyword on Amazon. Some of these products in the Trend Report can have very high competition.
Use Google Trends
Simply put, Google Trends is a free tool that can help you discover trending keywords or search topics by region and period. Naturally, a trending product is a product in demand.
In the "Interest over time" graph, a score of 100 shows the peak demand. However, don't forget to adjust the time period you're looking at to see that the demand doesn't peak and fall seasonally. Ideally, you should aim for evergreen products with year-round demand.
Here's a great example of a cat feeder – a product that's obviously in demand all year long.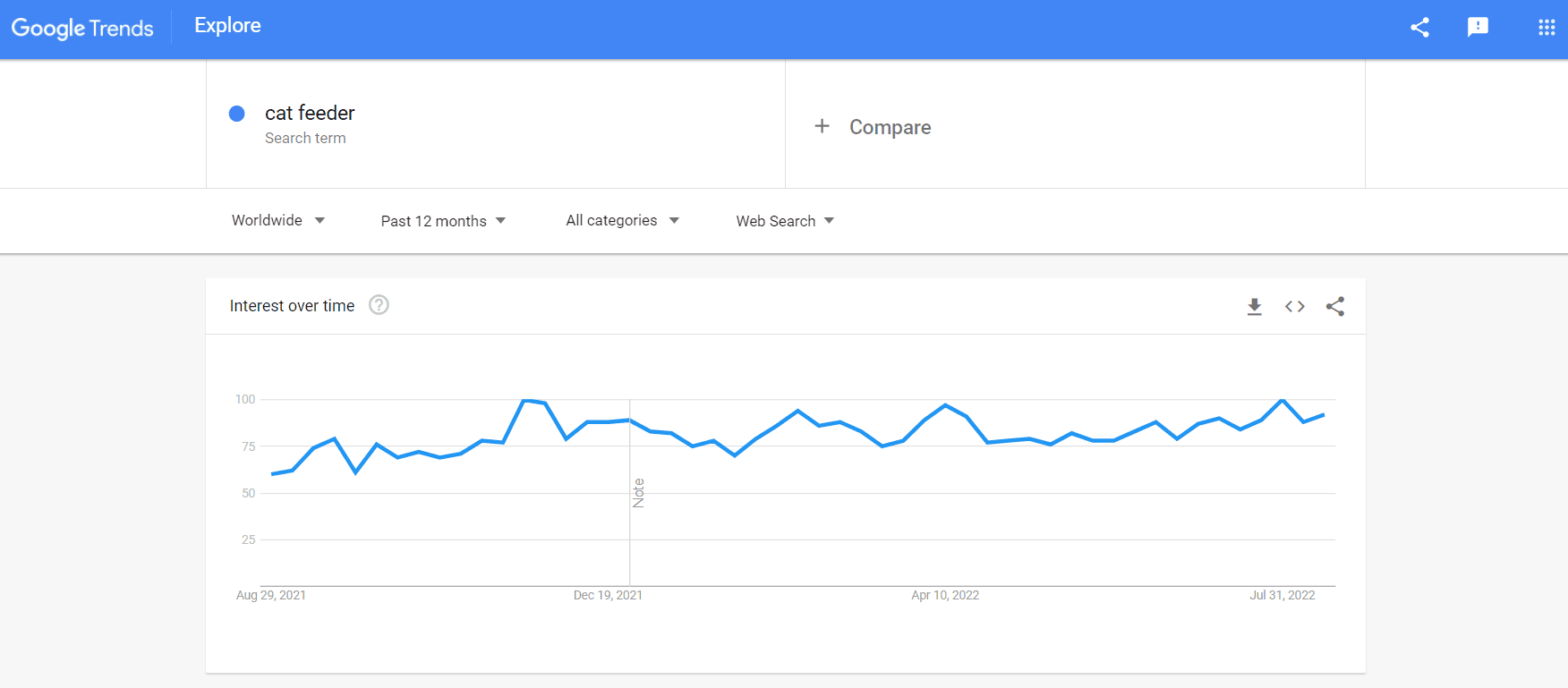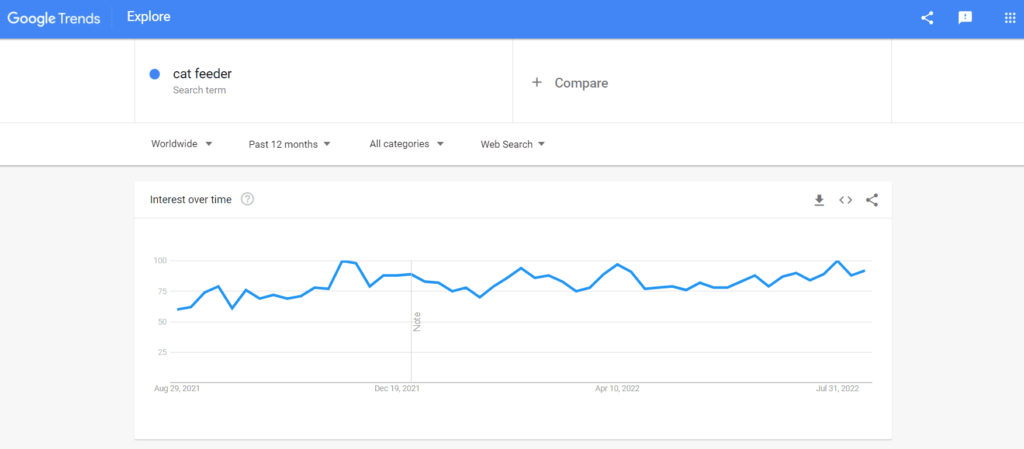 Browse Pinterest
Pinterest is a very visual platform that allows people to pin a product they like. Then, other people re-pin these pins and so on. The idea is that products with a large number of pins enjoy high demand and popularity.
The search result algorithms of Pinterest are pretty straightforward – the most shared or pinned posts start at the top of the page and fall in a declining order as you scroll down.
Imagine finding a product on Pinterest that still doesn't exist on Amazon? How awesome would that be?!
Dreams aside, please don't forget to cross-check products you found on Pinterest to the actual Amazon platform to check the competition and actual profitability of the product.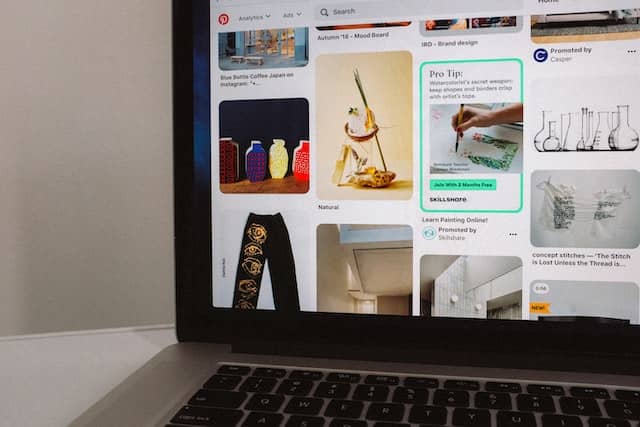 Check Other Marketplaces
Finally, we urge you to cross-check your Amazon research with other popular marketplaces such as AliExpress, Alibaba, eBay, etc.
All of these marketplaces have some sort of "hot products" or "trending products" lists that will show you what's selling at the moment.
Plus, all of them will display dropdown autofill suggestions of related products as soon as you start typing.
The last reason why we love browsing through several marketplaces is that sometimes, you can find some gems that surprisingly still don't exist on Amazon. That's your Jackpot!
How to Find Low Competition Products to Sell on Amazon?
There are different out-of-the-box ways of isolating low-competition products to sell on Amazon or your store.
You should aim toward low-competition, long-tail keywords which won't be too competitive. Here are some great ideas:
Dig Deep into Google
First and foremost, let's check Google. You can start by typing a broad or more general keyword in the search bar. But, don't click search or Enter yet. Instead, look at the suggestions that start auto-filling. These can turn into great new product ideas.
For instance, you could start by typing "cat feeder". Look at the Google photo below and see the different options it gives as suggestions. Cat feeders could be high-competition products, but perhaps there's less competition if you narrow your niche and go for "cat feeder wet food" or "cat feeder with collar sensor".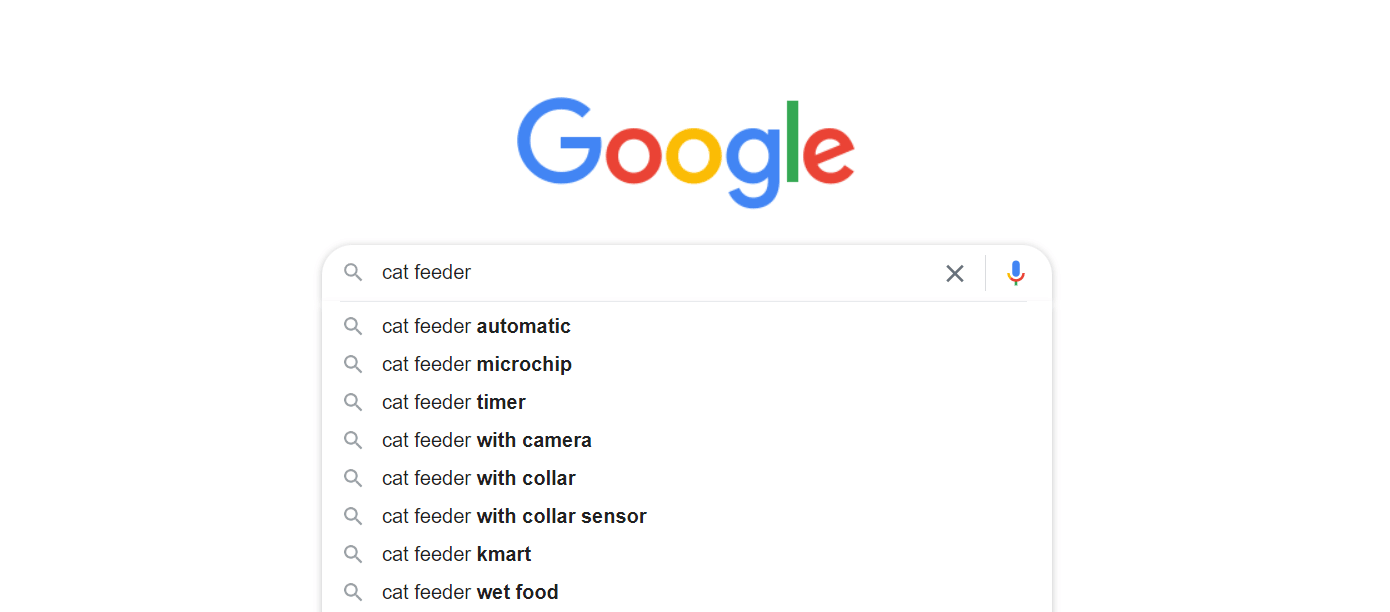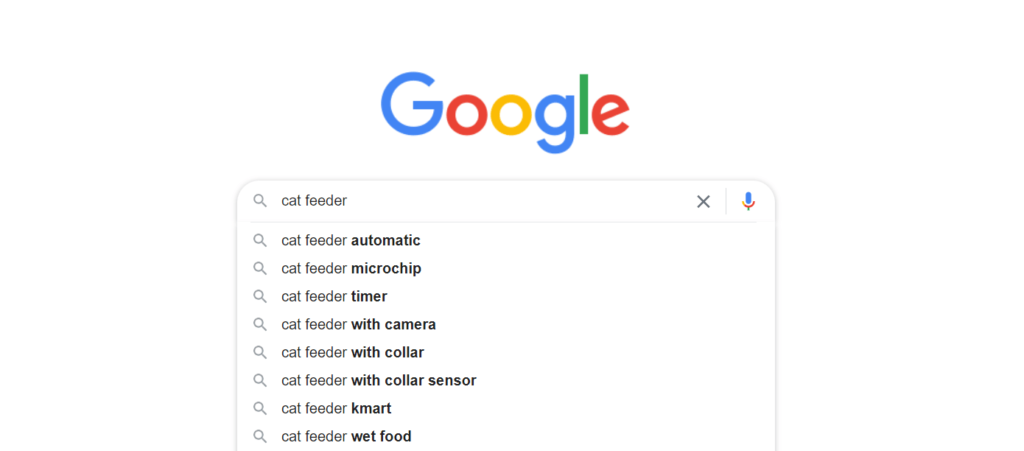 Take some of these ideas, and go check the competition on the Amazon marketplace.
Then, search and scroll a bit down to get to the "People also ask" section. Start clicking on the different questions to get some ideas. These are snippet answers, making it easy to isolate great ideas.
Our second strategy for isolating low-competition products is using social media platforms such as Instagram, Facebook, Reddit, Quora, etc.
For instance, on Instagram, you can search using hashtags. Ideally, you want a hashtag with anywhere from 100,000 to 500,000 posts using it. Less than that, and you might lack demand. On the other hand, if you see over 500,000 posts for your keyword, you might face harsh competition.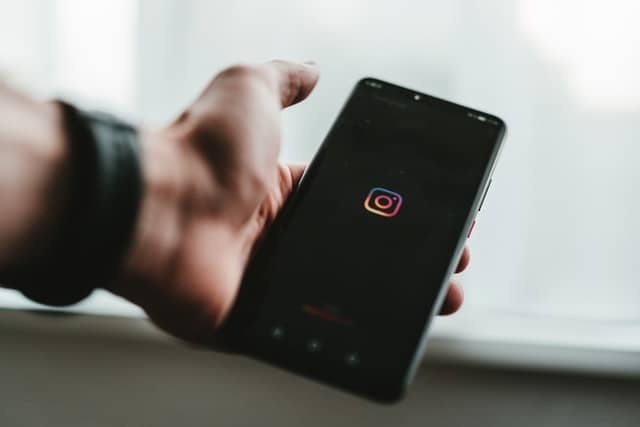 Next, you could use Facebook, Reddit, and Quora to type your keywords in the search bars and explore groups, posts, and threads on the subject.
Jungle Scout's Opportunity Finder
Lastly, you can use Jungle Scout's Opportunity Finder tool to extract Amazon data and filter it according to your settings.
Here is a way to set your filters:
Pick the right category (lightweight, non-restricted)
Average monthly units sold – 200 to 500/month
Set "Competition" to "Very Low"
Average monthly price – $20 – $50 (or close to this range)
Set "Niche Score" to 7 or more
Check the "Exclude Top Brands" box
Now, you should see hundreds of keyword opportunities (read: product ideas) to choose from!
Validate Demand and Competition for Amazon Products
Once you've gathered several good product ideas using the above methods, it's time to validate the demand and competition. What does that mean?
In simple terms, you need to make sure that you've made an informed decision based on actual data. If there's low demand and low competition, you will struggle with sales. The same goes if there's a high demand but high competition as well.
So, let's see how we can check the demand ratio vs. competition for Amazon products.
How to Check Product Demand on Amazon?
Let's take a look at the main ways of validating the demand or popularity for your chosen product:
Check the Keyword Search Volume
First, we recommend that you check the Amazon keyword search volume for your main long-term keyword and supporting keywords.
A keyword that generates over 50,000 monthly searches on Amazon is considered to be a good search volume and demand, although it can vary depending on the product category.
Check Sales Data with Product Research Tools
Then, you should check your sales data collected with the help of your product research tool and compare things like:
Sales volume
Market potential
Market size
Trends
Estimated revenue
All these numbers are crucial for determining the profitability and saturation of the product you want to sell.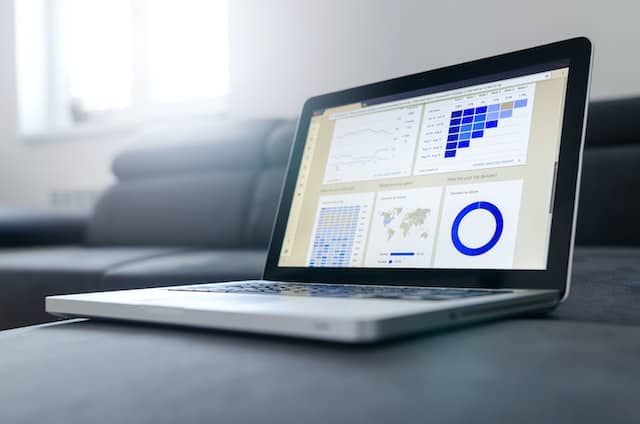 Check BSR in the Main Product Categories
The last step to validate the demand is to check the Amazon Best Sellers Rank and see how well a product sells compared to others in the same category.
The Best Seller Ranking or BSR goes from 1 to 1 million, 1 being the best-seller. So, the lower the BSR, the more sales the product enjoys.
Note that one product can be listed in multiple categories. As such, they might carry different BSR numbers in different categories. For instance, let's say that certain cutlery set ranks #756 in the category "Home and Kitchen". However, the same set could rank #2 in the category "Kitchen and Dining".
With that said, you should aim for your product to rank well at least in its main category.
How to Check Competition on Amazon?
And now, let's look at the second variable – the competition. Who are your competitors? Logically, those that target the same keywords and audience.
So, to start, type your keyword in the search bar. We're going to look through the first-page search results since these are obviously doing something right to rank for your keyword.
Here are some things to track if you want to analyze your competition from these first-page Amazon search results:
Sales Volume of Top Sellers in Your Category
The goal of checking the sales of reputable sellers in your product category is to get a glimpse of your competition and to examine the chosen product's profitability.
To check the sales percentage, numbers, and revenue, you can use tools like Jungle Scout or Helium 10. Don't forget that the BSR number also serves to display the sales power of a product.
Number of Big Brands on the First Page
Next, you should check the number of big brands on the first page. Did you see any well-known brands pop up in the search results for your keywords? That's not good news!
Large brands act as monopolies in terms of sales. You can expect a similar issue if your competitor is Amazon itself, such as their Amazon Basics products.
Generally speaking, the more big brands in your niche, the fewer sales for you – most of your potential customers will likely run to the big brand.
Number of Product Reviews on First-Page Results
If you notice that all listings for your keyword on Amazon's first page of the search results have more than 50 reviews, then it shows it's a highly competitive product.
Ideally, you should look for a product with a minimum of 2 or 3 listings on the first page with less than 50 reviews.
But, that's not all. Amazon reviews can also be a great source of product idea inspiration, especially if you're looking into product development or private labeling.
We recommend reading 3 or 4-star reviews. Those are usually honest and will tell you what was missing in the product they bought and what they wish was better. Take these ideas, and develop a superior product!
Publish Dates of the Product Listings
For sure now you're wondering – why the heck should I care about the listings' publish dates?
If you notice that a product has a recent release date or publication date yet satisfactory sales numbers and BSR, then you know that it will be relatively easy to enter the market as a new seller.
Profit Margins of the First-Page Products
Lastly (and perhaps most importantly), you want to check your product's profitability. To do that, you'll need to compare the pricing vs. the profit margins of the top sellers on Amazon.
Aim for a profit margin between 30% and 50% for the best results. However, don't forget to add all expenses in the calculations such as order fulfillment, Amazon FBA fees, storage, shipping costs, etc. If you fail to consider these costs, your profit margins will lower by default.
FAQs about High Demand Low Competition Products
As always, we want to make sure that we don't leave any questions unanswered. So, let's look at some of the most frequently asked ones on the subject of high-demand, low-competition products.
What Products Are in High Demand on Amazon Right Now?
Product popularity and trends can vary from day to day. However, here are some of the most high-demand products on Amazon at this point:
Subscription boxes
Video games
Pet supplies
Home storage boxes
Home entertainment
Cookware and cutlery
Fashion apparel
Home office equipment
Fitness equipment
Sports and gym apparel
Wireless speakers
Home security cameras
Beauty and personal care
Toys and games
Tripods and phone holders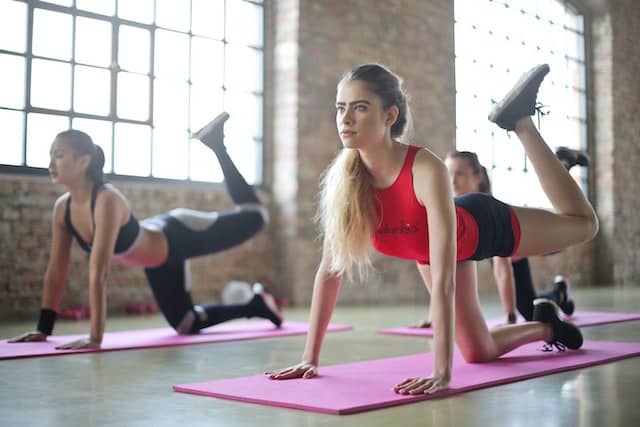 What Products or Niches Have the Least Competition?
Based on our extensive research, here are some great products and niches with low competition:
Solar-energy products
Home office equipment
Eco-friendly, "green", and non-toxic products
Pet supplies
LED products
Kitchen accessories
Camping equipment
Car parts or accessories
Home security products
Outdoor and indoor sports equipment
Bathroom accessories
Smart home devices
Gaming accessories
Baby products
Maternity clothes
Note that each of these niches or product categories has multiple sub-niches within. A more narrow niche means less competition and a more targeted audience approach. So, it's not always good to go broad.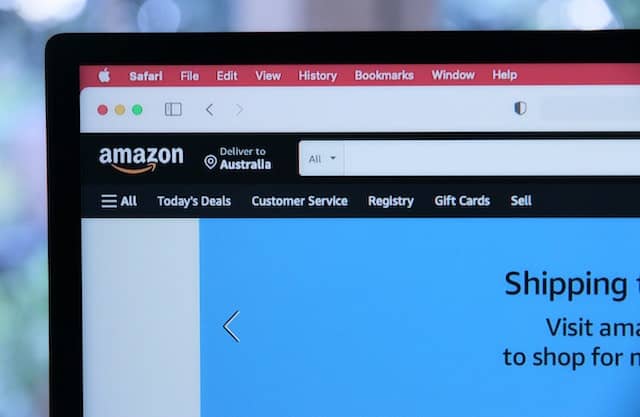 Can Niche Help Me Source High Demand Low Competition Products?
Absolutely! We can help you with product sourcing and even developing a brand new product or private labeling. We've been sourcing products from China for many Amazon FBA sellers for years now.
Additionally, we can ship to Amazon FBA warehouses or dropship worldwide to your customers.
We're an all-around solution for wholesalers, retailers, eCommerce owners, and DTC brands who wish to scale and grow their business.
We don't ask you to trust us blindly. Instead, how about we show you what we can do? That's why our sourcing service is free of charge, with zero obligations. Get a free quote today!
Final Thoughts
Amazon product research can be a complex process. But, all good things take time and effort.
If you sell online, product research is sort of like your business plan. You simply have to do it if you want to see success. The key is making informed decisions based on data instead of guessing what might sell and what not.
So, we sincerely hope that this guide to finding high-demand, low-competition products to sell on Amazon will help you isolate the best and most profitable niches to enter with ease.