CIVIVI knives have gained popularity for their exceptional quality and affordability. If you're a seller looking for a reliable knife manufacturer, it's important to know where these knives are made and understand their manufacturing process.
CIVIVI knives are made by the WE Knife Co. in Yangjiang, China, a city known for being the major manufacturing hub of the country.
Knowing the manufacturing origin is crucial in helping you make informed decisions as a seller or a business owner, allowing you to choose a manufacturer that aligns with your business values and ensures a high-quality product for your customers.
Let's dive in!
Key Takeaways
CIVIVI knives are produced in Yangjiang, China by WE Knife Co.
Yangjiang is a major manufacturing hub in China known for its quality knives.
Understanding the manufacturing location is vital for sellers and business owners in making informed decisions.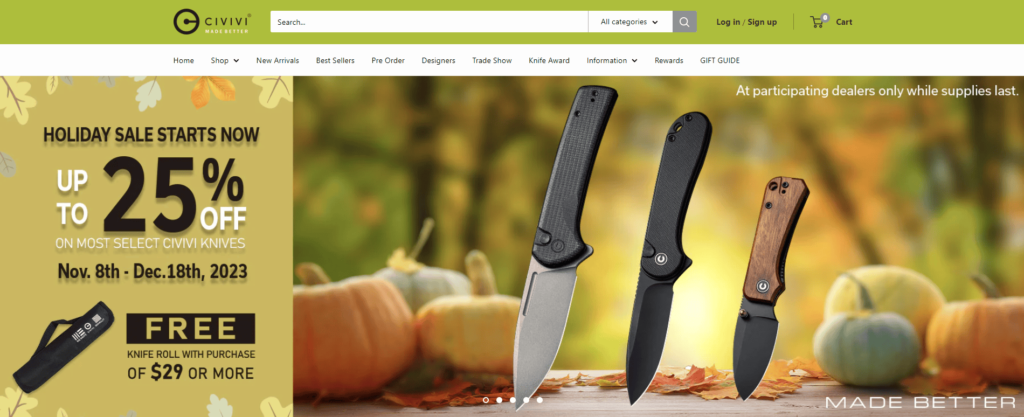 An Overview of CIVIVI Knives
Launched by WE Knife Co. Ltd., one of the largest designers and manufacturers of knives in Yangjiang, China, CIVIVI knives have earned a solid reputation in the knife market for their exceptional quality and affordability.
CIVIVI's products are designed with everyday carry (EDC) in mind. This means that their knives are built to withstand daily use while staying incredibly lightweight and easy to handle.
Thanks to their innovative designs, CIVIVI knives are not only functional but also aesthetically pleasing, making them a popular choice among knife enthusiasts.
Their growth as a brand is mainly driven by their commitment to making products that provide good value to customers. CIVIVI knives are well-suited for a range of applications, with options to suit different preferences and styles.
A notable feature of their knives is the ball-bearing washers, which ensure stability and security when using the blade.
One product in their EDC line that showcases the quality of CIVIVI knives is the Elementum, a knife that embodies minimalism and exceptional performance.
This blade is representative of the brand's dedication to creating high-quality cutlery at an accessible price, thus reinforcing their "Made Better" philosophy.
In collaboration with designers like Ben Petersen, CIVIVI also offers a range of knives featuring unique and innovative designs.
Whether you're looking to expand your current selection or introduce an entirely new range of knives to your store, CIVIVI's proven versatility and reliability make them a standout reference among manufacturers.
Where Are CIVIVI Knives Made?
CIVIVI knives have gained a reputation for being high-quality and affordable, but you may be wondering where exactly these knives are manufactured.
CIVIVI knives are made in Yangjiang, China, a city with a rich history in knife production. Yangjiang is considered the major manufacturing hub of China, and when it comes to knife production, it's an excellent place for CIVIVI to call home.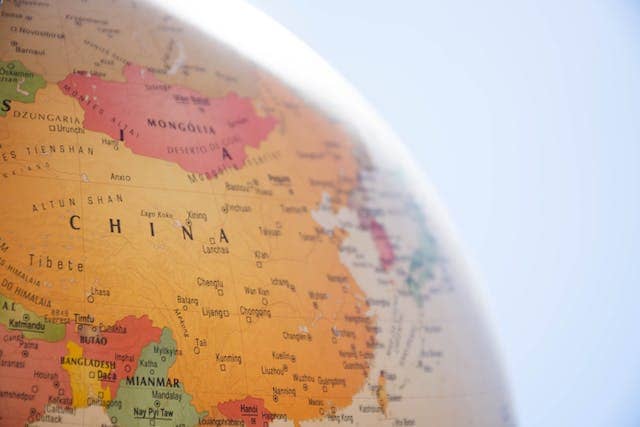 It's important to know that CIVIVI is a sub-brand of WE Knife Co., Ltd., a well-known Chinese manufacturer that has been in the industry for years.
This company is dedicated to design innovation and places emphasis on the quality of its products, making it an ideal manufacturing partner for CIVIVI knives.
There are a few factors that make Yangjiang an appealing place for knife production.
Geographically, this region is strategically located allowing for easy access to resources, skilled labor, and convenient shipping routes.
Economically, Yangjiang provides a competitive environment due to its lower production costs and proximity to other manufacturing facilities.
CIVIVI Knives: Manufacturing Process and Quality Control
The manufacturing process of CIVIVI knives involves using various steel types, including stainless steel and Damascus steel, to ensure durability and performance.
Some popular blade materials they use are D2, Nitro-V, 14C28N, 9Cr18MoV, 154CM, N690, and VG-10.
In addition to the blade materials, handle materials such as wood, Micarta, G-10, carbon fiber, and more are commonly used to provide comfortable, ergonomic grips.
They pay close attention to quality control, ensuring you get an excellent value for your money.
The incorporation of innovative design elements, such as the SuperLock and button lock mechanisms, shows their dedication to producing high-performance knives that cater to various user needs.
One example of their design innovation is the CIVIVI Appalachian Drifter, which features a front flipper with dual thumb studs, ensuring smooth and easy operation.
With the Elementum, a popular model, they showcase exquisite craftsmanship and thoughtful design that appeal to many EDC enthusiasts.
The CIVIVI Chronic and Elementum II are other knives that uphold their commitment to quality manufacturing and design efficiency, boasting secure and functional features.
CIVIVI knives' stonewashed finishes, along with their superior edge retention and corrosion resistance, set them apart from other brands in the industry.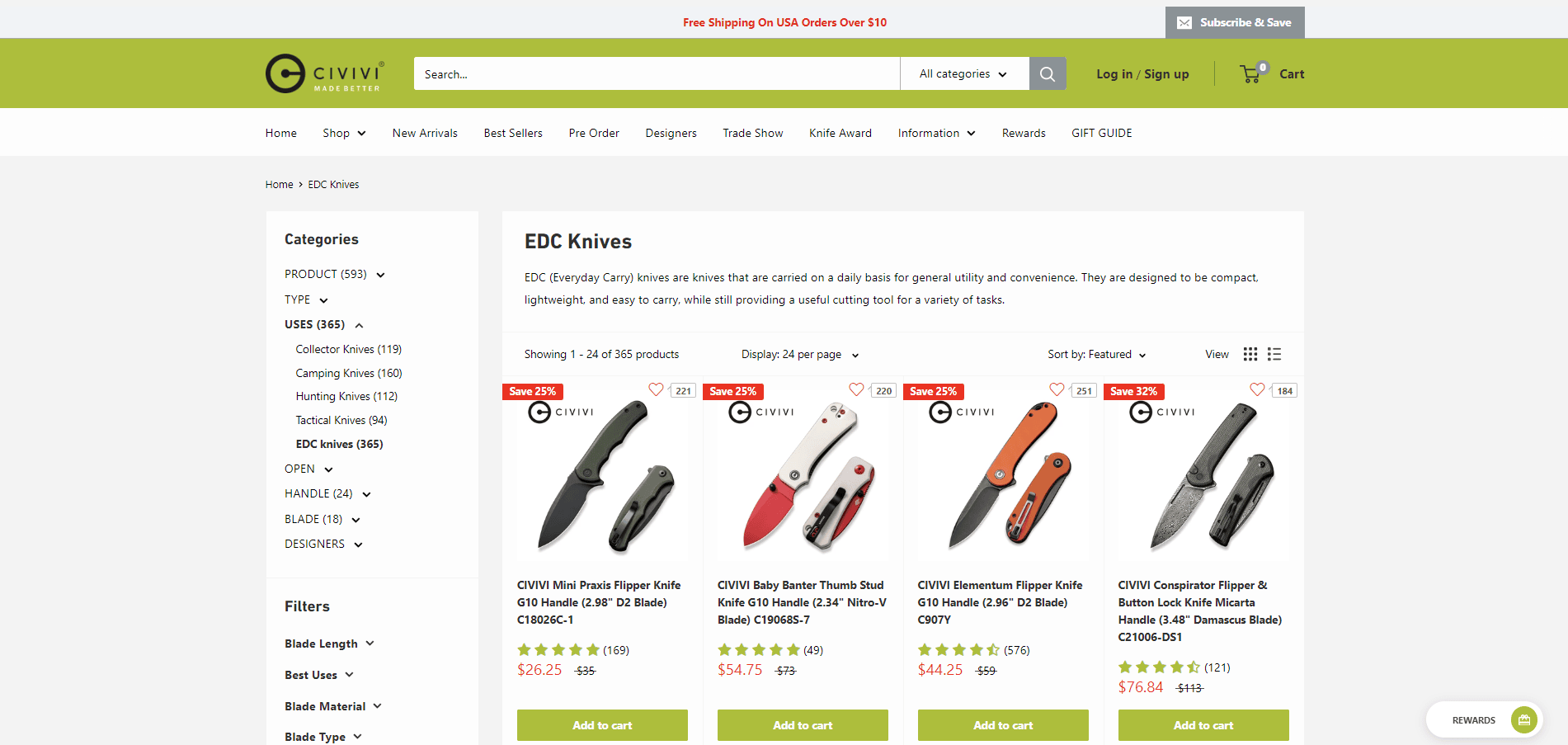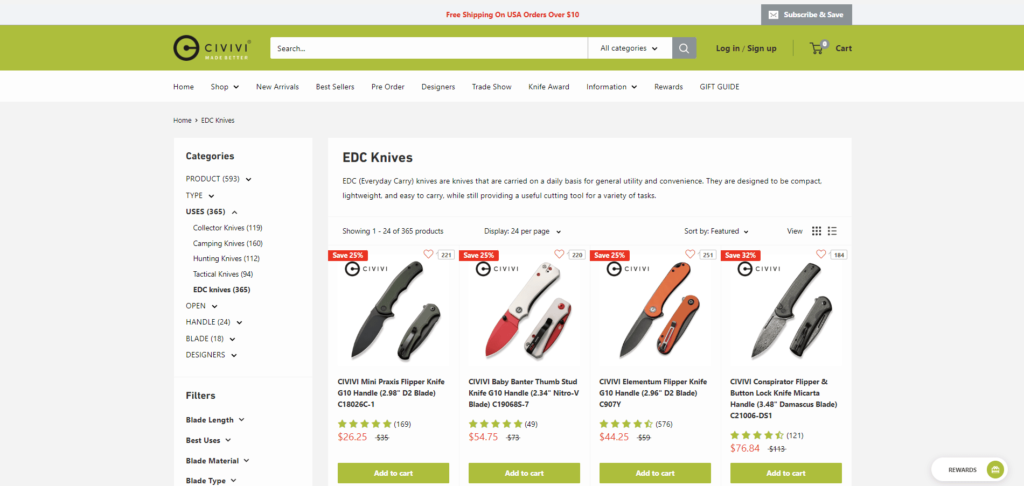 Key Factors to Consider When Choosing a Manufacturer
When you're searching for a knife manufacturer to work with, there are several crucial factors you should take into account to ensure a successful partnership. Understanding these key aspects can help you make the best decision for your business.
1. Location
One of the primary considerations when selecting a manufacturer is the location.
CIVIVI knives, for example, are made by the WE Knife Company, the largest first-rate cutlery manufacturer in China. The manufacturing location can greatly impact costs, accessibility, and supply chain.
2. Production Costs
Lower production costs are often associated with overseas manufacturers like those in China.
By choosing a manufacturer like CIVIVI, you may be able to save on production and labor costs, allowing for more competitive pricing on your products.
3. Accessibility
Accessibility is another aspect to weigh when picking a manufacturer. You'll want to consider factors such as ease of communication, time zone differences, and language barriers.
Being aware of these potential challenges can help you determine if the partnership would be manageable for your business.
4. Supply Chain and Logistics
Opting for a manufacturer in a location with well-established supply chains can be advantageous. A strong supply chain ensures seamless flow of materials, leading to efficient production and less downtime.
China, being a major global manufacturing hub, offers a robust network of suppliers and logistical support.
5. Product Quality
Quality and materials used in production are also important factors to consider in a manufacturer. Prioritize manufacturers that have a proven track record of producing high-quality products, like CIVIVI knives, which are known for their functional and utilitarian designs.
6. Lead Time
Lastly, don't forget to take lead times and scalability into account. Knowing the typical turnaround time for production and the manufacturer's capacity for increased production will help you plan for future growth and demand.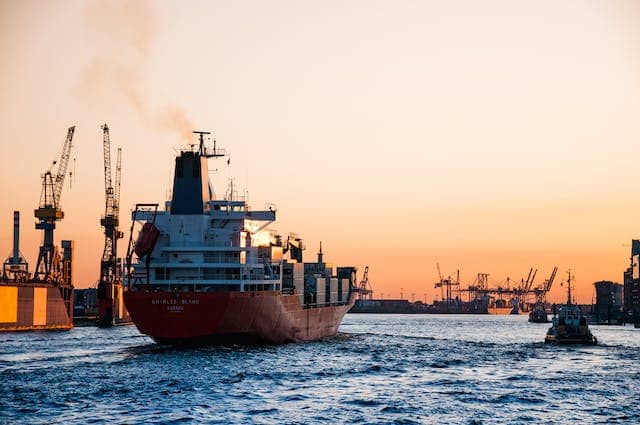 Frequently Asked Questions
What Is the Meaning behind the CIVIVI Brand Name?
The brand name CIVIVI comes from the Latin word "Civis", meaning citizen. As a knife manufacturer, the company aims to create affordable and reliable tools for everyday use by citizens worldwide.
Which CIVIVI Models Are Popular among Sellers?
CIVIVI is known for producing a wide range of high-quality, popular knife models, such as the Elementum series.
The Elementum is a popular choice among sellers due to its streamlined design and reputation as an excellent EDC pocket knife.
Many of their knives feature flipping actions on ball-bearing washers, ensuring a stable lock while in use.
What Are Some of the Best Knife Manufacturers?
If you're looking for knife manufacturers to partner with or expand your product offerings, there are numerous reputable companies to consider. Some of the top OEM knife manufacturers offer customizable designs and options for your brand.
Additionally, you could explore working with private label knife manufacturers to create unique knives under your own brand.
For more options, check out these 20 outstanding knife manufacturers in China that produce a diverse range of products to meet various needs and preferences.
Finding a Knife Manufacturer with Niche
CIVIVI knives are made in Yangjiang, China, which has a reputation for being a hub of cutlery production.
Outsourcing production in China is a popular choice for many businesses in the knife industry, as it offers cost-effective and efficient manufacturing options.
As a seller in the everyday carry market, you might be looking for manufacturers that can deliver high-quality knives with design innovation.
This is where having a trusted sourcing agent, such as NicheSources, can be a game-changer for your store. We can help you navigate the sourcing process easily and connect you with reliable manufacturers.
By working with a sourcing agent like NicheSources, you can ensure that your company outsources production to trustworthy manufacturers that meet your specific requirements and product standards.
So, if you're considering manufacturing knives like CIVIVI or seeking a similar level of quality in your products, don't hesitate to get a quick quote from us and start your outsourcing journey.