Selling on Amazon comes with tremendous benefits. Your products get exposure to the biggest audience at local and international levels. But using Amazon's platform has a single drawback – your customers' information will not be shared with you. But is there a way to interact with your customers?
Fortunately, you can do this by using Amazon product inserts. But what are they and how to use them correctly so that you get what you want without annoying Amazon?
Let's discuss.
What Are Product Inserts?
As the name suggests, product inserts, aka packaging inserts, are the additional materials that you insert into your product's packaging.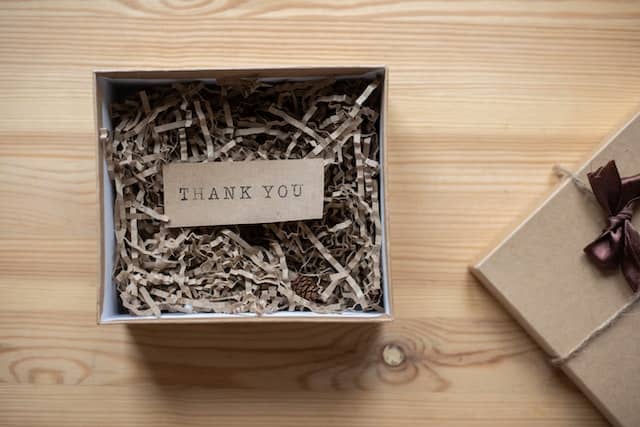 These inserts may be in the form of a product manual, marketing materials, promotions, or any other information you would like to share with your customers, provided it complies with Amazon's policies.
Examples of Amazon Product Inserts
Amazon product inserts come with a special purpose. Depending upon the objective of an insert, you will find the following types of product inserts in Amazon packages.
Brand information – Includes a brand's logo or mission statement, etc.
Thank you message – Appreciates customers and encourages them to buy more.
Social links – Increases your brand's following on social media.
Promos and coupons – Promotes cross-selling your other items and increases chances of positive reviews.
User Manual – Facilitates customers and increases user experience to avoid negative reviews.
Review requests – Gets more reviews on your store.
Designing Your Amazon Product Insert
Your insert will speak volumes about your business and professional ethics.
You may not need to hire specialists to design it for you.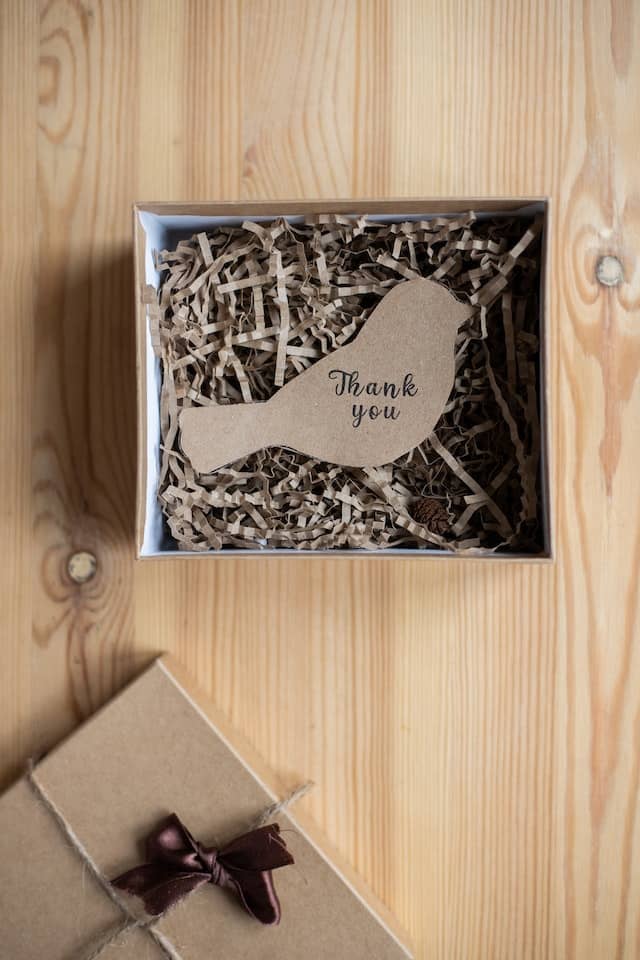 You can use apps like Canva to design an awesome product insert that greatly matches your store or your Amazon products.
A few suggestions are listed below that you might consider while designing a product insert for your brand.
Put your logo on inserts.
Use short and meaningful sentences.
The design and color scheme should resonate with your Amazon store.
Use quality papers.
Make it simple and professional.
What Are the Benefits of Amazon Product Inserts?
There are many benefits of Amazon product inserts. Only the most important ones are briefly discussed below.
Brand Awareness
Online shoppers are usually unaware of the product brands.
Using an insert in your packaging can increase brand awareness among your customers and beyond.
Competitive Edge
Using a customized packaging insert will also help you take the lead among your competitors.
If you use packaging inserts wisely, the chances of beating your competition become high. For example, you can use customized packaging themed with your inserts to leave a good impression on your customers.
Customer Loyalty
Customer loyalty is earned by taking simple steps that make your brand stand out from the crowd. Using good product inserts might seem a small step in achieving customer loyalty but it can be quite effective.
If you just use a cute thank you message as an insert in your packaging, it may matter more than your anticipation. Appreciating customers is one of the best ways to touch their hearts. This turns into customer loyalty in the long run and may also get you an honest positive review.
Better Customer Experience
Product packaging inserts can also improve customer experience.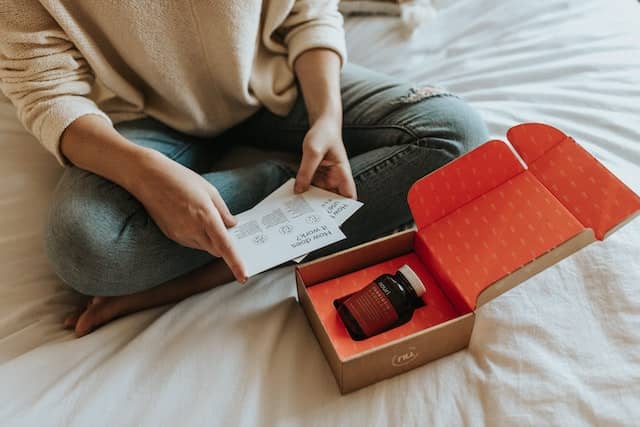 The inserts with special instructions about the products provide a better customer experience.
For example, if a product requires special instructions to be assembled or operated, the end-user will appreciate an insert with instructions because they don't have to contact customer support.
Increases Sales
Whatever your objectives for Amazon product inserts, they usually help boost sales. That's because online shoppers may not take the hassle of finding a good supplier for the products they require.
They might select the brand with inserts to purchase similar products in the future. Moreover, if your insert mentions other exciting products in your store, it might turn into a great cross-selling opportunity.
Customer Feedback
Although you can't ask for positive feedback and review directly from your inserts, you can still use them cleverly to get positive reviews.
For example, a good insert with the right instructions about using the product correctly will encourage more positive reviews.
If customers couldn't understand how the products should be used, they may leave negative feedback.
What Is Amazon's Insert Card Policy?
Amazon allows inserts to be included in the shipment packages but it has certain terms of service regarding them. You need to take care of those guidelines while using inserts otherwise Amazon may take action against your store.
Amazon's insert card policy revolves mainly around customer reviews.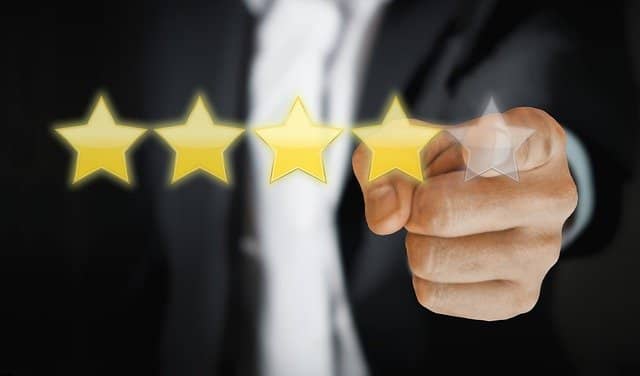 Amazon sellers are always keen to have positive reviews on their stores. Therefore, most of them think of using inserts as a means to grab maximum positive reviews.
Although Amazon understands the importance of customer reviews, you cannot request your customers for a positive review using inserts.
You need to avoid taking the following actions if you want to use inserts while complying with Amazon's policies.
Direct Request for Positive Reviews
If you use your inserts to request, incentivize, or convince your customers to leave a positive review, it would be against Amazon's policies. Amazon also wants customers to leave genuine reviews.
Therefore, you cannot even use words on your inserts that implicitly suggest a positive review.
For example, you cannot ask your customers to leave a positive review in exchange for a coupon code or special discount.
Avoiding Negative Reviews
Similarly, you cannot write anything on your inserts that can potentially stop the customers from giving negative feedback.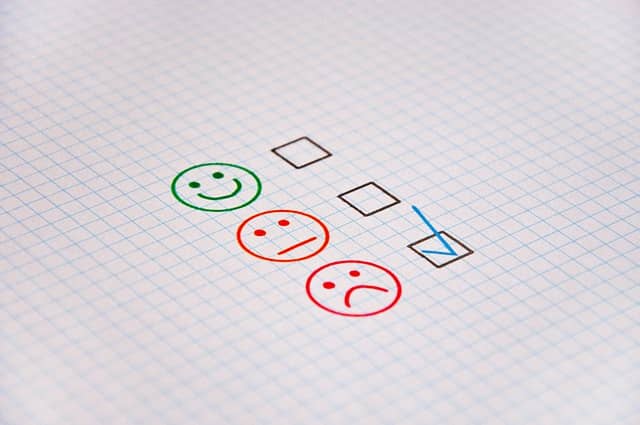 If your inserts ask your customer to contact you directly in case of any issue, it would mean that you are asking him to contact you so that you could satisfy him before he leaves negative feedback.
Using Emotional Language for Reviews
There is absolutely no harm in using emotional language on your inserts. Still, if some part of your language sounds like emotional baggage for a positive review, it would be against Amazon's terms of service.
For example, you can share your brand story on your inserts about how hard your journey has been.
But if you mention that your customers have been an integral part of your success by adding their "positive thoughts" about your products, Amazon would detect it and will term it as non-compliance.
Incentivizing for Reviews
If you give any kind of incentive to your customers in exchange for positive reviews, it would be against the policy.
The common incentives to incite customers to a positive review are listed below.
Special discounts
Coupons codes for their next purchase
Special giveaways
Free gifts
Directing Your Customers Away from Amazon
In addition to Amazon, many sellers also have their own websites. But you can't mention them on your inserts.
Negative Marketing
You cannot use your inserts as a means to portray your competitors negatively. This is a general rule of Amazon that it expects all its sellers to comply with. So, it naturally applies to inserts as well.
You can only talk about your business and products. If you tell your customers that products are the cheapest in price and highest in quality as compared to others, this will annoy Amazon.
That's because your competitors also sell on Amazon and it wouldn't like you to speak poorly of other Amazon sellers.
Direct Customer Contact
Amazon doesn't want its traffic to go away. So you can't ask for the contact information of your customers.
It would breach Amazon's terms of service.
Why Do Product Inserts Work Great for Reviews?
The previous section of this article has most probably discouraged you from using inserts as a tool to get reviews. But the fact is, you can ask for a review using inserts provided you comply with Amazon's policies.
The product inserts work great for reviews. As inserts are the only medium you have to communicate with your customers offline, they often work well to get you reviews if you use them wisely.
That's why Amazon has the whole insert policy revolving around customer reviews.
How to Get Reviews with an Amazon Insert Card?
There are many ways to get reviews with an Amazon insert card. If done correctly, you can get a lot of reviews through this powerful tool.
Following are the Amazon-compliant ways of getting reviews with insert cards.
Simply Ask for a Review
Amazon doesn't prohibit you from asking for reviews. You can always encourage your customers to leave neutral reviews.
So, if you just thank your customers for their purchase and ask them to leave a review, it would be fine. Amazon highly appreciates if you ask your customers to leave their genuine feedback.
Coupon Code
Customers love discounts. So, it is always good to give them what they love to have. But don't let them think that the discount is in exchange for something – especially for a positive review.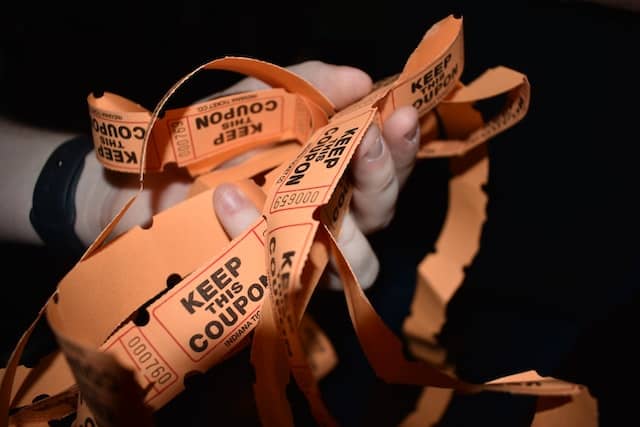 They would naturally give positive reviews because the discount coupon would have made them happy.
Give Clear Product Instructions
If your product requires special instructions, make sure you give instructions in clear and simple steps. If the customer understands the instructions, you could get a natural positive review.
You are always advised to provide your social media details on your inserts. Amazon allows you to include your social media details in the inserts.
In that case, your customers would naturally be in a position to contact you via social media so that you could hear them and solve their problems or confusion before they could leave negative feedback.
As a result, you will also have your customers' details to be in contact with them in the future.
Product Inserts Best Practices – The Dos & Don'ts
Now that we know the basics of Amazon product inserts, let's discuss the best practices that can follow to make the most out of your inserts.
Dos of Amazon Product Inserts
You can expect great results if you ensure the following instructions.
Targeted Inserts
You need to define the objectives that you want to achieve from inserts and act accordingly. For example, if you just want to avoid negative reviews, you need to work on facilitating your customers as much as you can with your inserts – detailed product instructions, etc.
If you want to grab positive reviews, you can just share a discount coupon.
Every insert strategy is different and is meant to achieve different results.
As getting in contact with customers is the greatest desire of every Amazon seller, there is no better way of doing it other than through social media.
You should include your social media information on inserts and ask them to follow your business there.
QR Codes
Mentioning a QR code on your product inserts is one of the smartest ways of getting product reviews. That saves your customers a lot of time.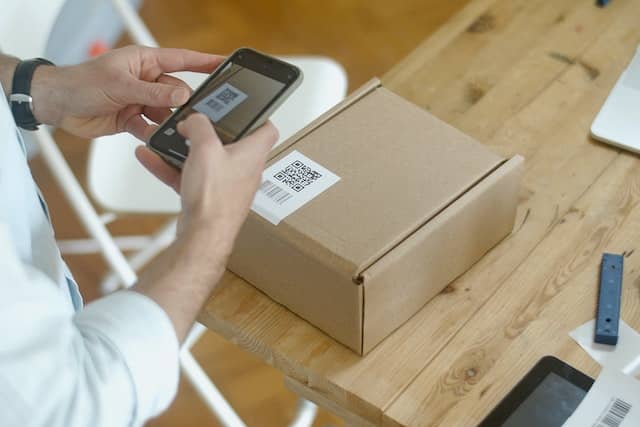 You can link the QR code to lead the customer directly to the review page.
Design Catchy Inserts
Your product insert is the only thing to impress your customers other than your products. So, give it your best shot. Make it so catchy and impressive that it covers up any flaws in products or services.
You can use your custom inserts in combination with your unique packaging ideas. You can also use inserts with relevance to the seasons – Christmas, New Year, etc. This will make a stronger impact.
Dont's of Amazon Product Inserts
Let's discuss what you should avoid while using inserts.
Sticking to a Single Insert Design
Spend on your inserts wisely. Don't get too many inserts made at once.
Ideally, you should test and try different types of inserts with different designs and color schemes to check what works best for you.
Using Conditional Statements
You are not allowed to impose any conditions on your customers to get reviews. For example, you cannot make a statement on your inserts like "If you loved our product, let us know in your review".
This would hint that the customers should not leave a review if they didn't love the product.
Instead, a simple and unconditional statement like "Let us know what you think about our product" would be fine.
FAQs about Amazon Product Inserts
Let's know the answers to the following frequently asked questions to have more clarity on Amazon product inserts.
Do Amazon Product Inserts Policies Apply to FBM?
Yes. Amazon product inserts policies apply to both FBM and FBA. FBM sellers might think that they can write anything on inserts as they are shipping the products directly to the customers.
But you still need to comply with Amazon's policies even if you are not using Amazon FBA. If Amazon finds any inserts violation by any means, your FBM seller account may be suspended or banned forever.
What Should I Avoid Putting on My Amazon Product Inserts?
In addition to what we discussed above in this article, you should avoid including the following information on your inserts.
Complex information
Business cards
Your contact details
Offering any benefits to getting positive reviews
Urgency statements like "Buy Now"
Can I Use Inserts to Ask My Customers to Sign Up to My Email List?
No. Amazon wants its customers to remain on its platform. That's why it doesn't allow its sellers to contact Amazon's customers via email addresses.
Summary
Amazon product insert provides endless possibilities to expand your Amazon business. It all depends upon your creativity and uniqueness.
You just need to be careful about the tips shared in this article so that you don't do anything that gets your Amazon account in trouble.
Do you need to source amazing inserts and products for your Amazon store at the most competitive prices from China? Ask for a free quote today and kickstart your wonderful journey of being a successful Amazon seller.