Jewelry business is one of the most lucrative business ideas. This is especially true in the case of online selling as you can attract customers with catchy pictures of jewelry.
But what if you want to sell jewelry with your brand name? Do you have to manufacture jewelry? Not necessarily. You can utilize private label jewelry manufacturers.
They will manufacture jewelry for you and will print and engrave your brand name upon those jewelry items.
This article explains everything regarding the jewelry manufacturers who also provide private label services. Go through the list of private label manufacturers for jewelry so that you can kickstart your jewelry business today.
Let's start.
Top Private Label Jewelry Manufacturers
1. Star Harvest Jewelry
Star Harvest began manufacturing jewelry in 2005. This company is based in Dongguan, China. They offer a variety of jewelry to select from.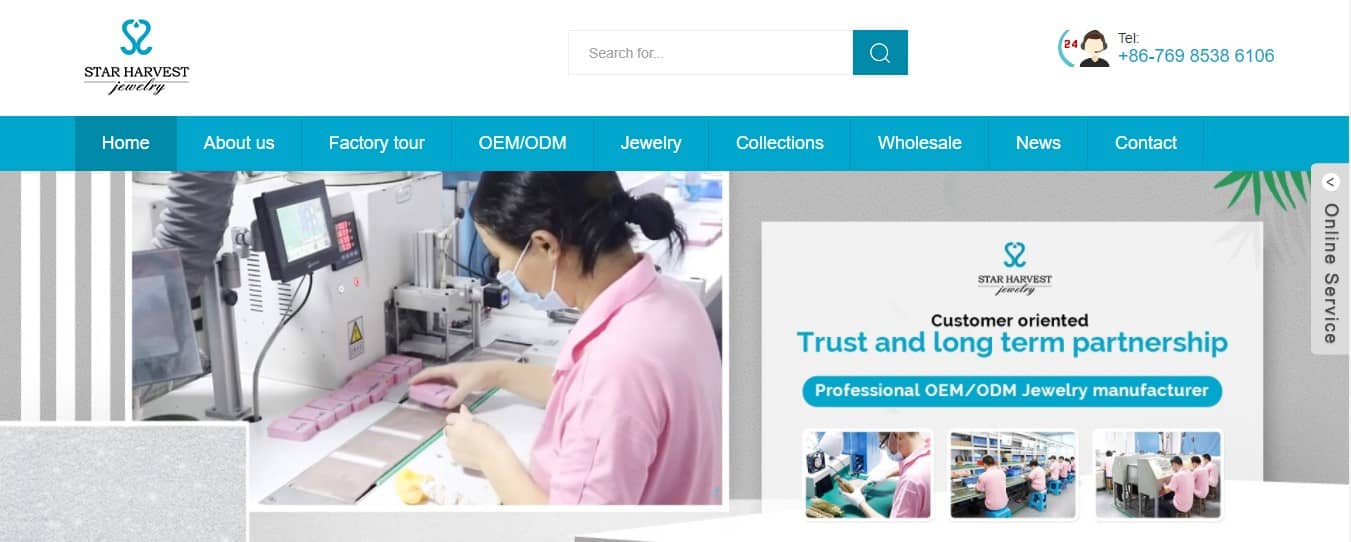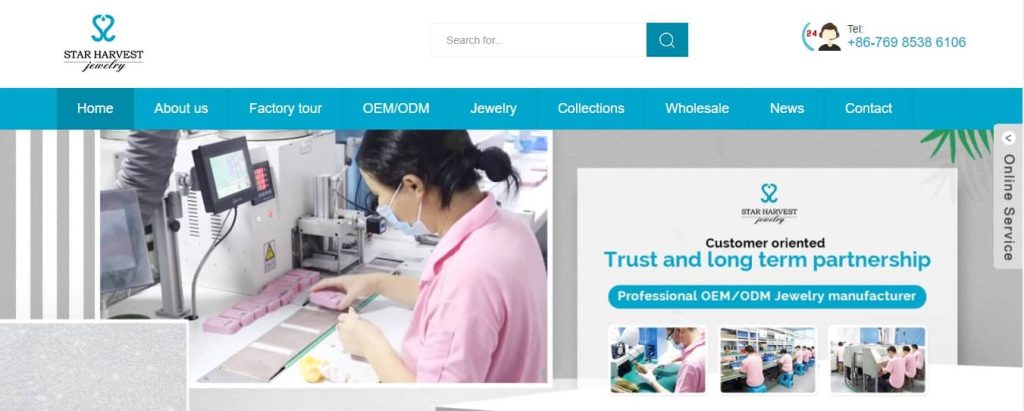 They claim to possess extensive research and development techniques to come up with the finest jewelry that satisfies their customers.
They also offer private label jewelry manufacturing. So, you can just visit their website, select the jewelry designs that attract you the most. That's it. You are good to go for launching your brand by selling high-quality jewelry.
They offer jewelry at wholesale prices. Some of their main jewelry products are mentioned below.
Rings
Necklaces
Bracelets
Jewelry sets
Cufflinks
Brooches
They have a very amazing jewelry collection too. Some of them are highlighted below.
Studs
Hoops
Initials and Letters
Beads
Anklets
They also offer personalized jewelry. This is the proof of them being genuine jewelry manufacturers as personalization is not offered by a middle man.
They seem to have proper quality control systems in their factory so that their buyers can be sure of receiving high-quality products.
You can also ask them for samples before placing your big jewelry order.
Their website is meant for businesses. So, you will not find the options of ordering jewelry online.
They have pictures of jewelry on their website and you can inquire about those products. You can discuss prices and MOQs per product with their representatives by pressing the "Inquiry" button.
2. HK Jewellery
HK Jewellery has been in the jewelry setup since 1998. Their brand is known as Bespoke Jewellery. They are based in the UK.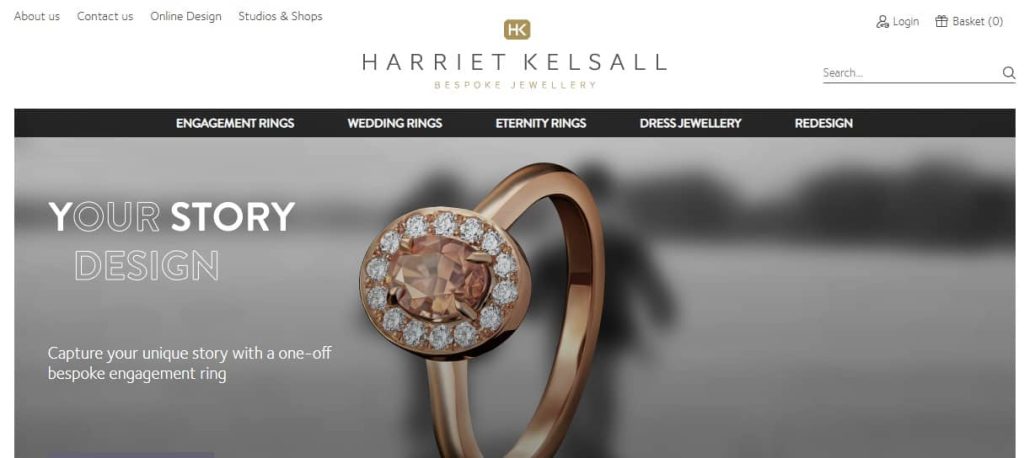 They have won many certifications and accreditation that validate their products and services in the jewelry industry.
Their website mentions that they provide private label services. Having based in the UK can give you a marketing edge to promote their jewelry as "Made in the UK".
They offer the following main categories in jewelry.
Engagement Rings
Wedding Rings
Eternity Rings
Dress Jewelry
3. Jewelry Private Label
This is also a good choice to source your private label jewelry products. You can either select their designs or ask them to make a design for you.


They offer special discounts for their wholesale customers on the first order.
You have to sign up for registration with this company to see the number of jewelry designs.
The jewelry designs are not available on their website. So, you just have to contact them for inquiries after making your account on their website.
The best thing about this manufacturer is that they don't have any MOQ requirements.
They offer the following broad categories in jewelry.
.925 Sterling Jewelry
Silver Plated Rhodium
18K Plated Gold
Stainless Steel Jewelry
4. Amoy Brand
Amoy brand has been in the jewelry business since 1998. Based in China, this company provides products to private label brands all over the world.


They are not limited to providing jewelry items only. They offer products in categories including home, textile, gifts, decorations, crafts, etc.
They have a good product sourcing visibility by mentioning the port of dispatch. This can be important to those who care about selecting the shipping Incoterms.
5. Boma Jewelry
Boma Silversmith is an American company that specializes in providing private label jewelry for a lot of established businesses all over the world. They have been in this business since 1981.


They claim to have provided private label services to well-known brands including Nordstrom and American Eagle.
If you want to source your jewelry products from an American manufacturer, Boma is meant for you. You can also use the tagline "Made in the USA" with your jewelry products.
You will be amazed to look at their jewelry designs because they all seem fresh and trendy ideas. They have broadly categorized their jewelry items as follows.
Essentials
Earrings
Hoops
Necklaces
Bracelets
Rings
They seem to have very high-quality standards as they claim to use 925 sterling silver and brass as the base metal finish for their jewelry production. The minimum MOQ is 20 pieces per jewelry style and the minimum order value to work with them is $5,000.
So, that is the prerequisite to start launching your private label jewelry business with this company.
6. SOQ Jewelry
SOQ is another great option to turn your jewelry ideas into reality. You think, they manufacture. It is that simple.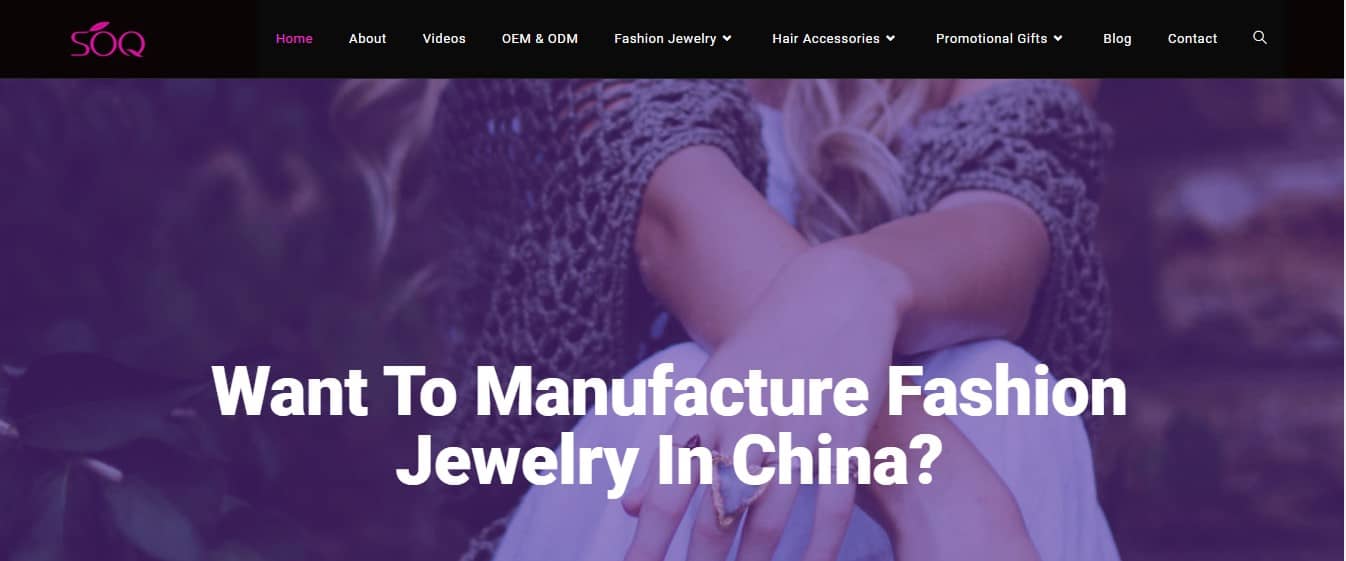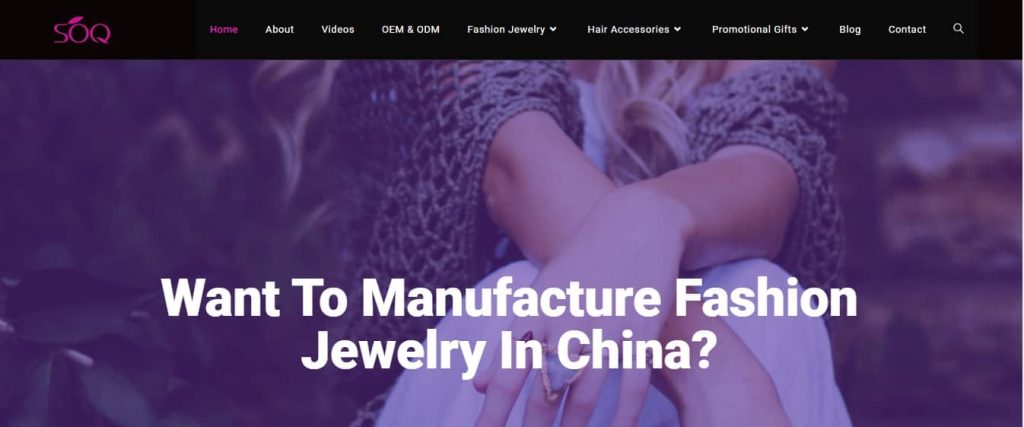 It is a jewelry manufacturer in China that guarantees the best price for your private label jewelry ideas.
Working with them is quite easy even for the new retailers as they offer sampling for as low as $20 per product.
They proudly call themselves the topmost jewelry manufacturers in China. They also claim to be "small business-friendly" manufacturers. So, as a new business, you can consider exploring their website and discussing your business ideas.
They have the following jewelry categories.
Rings
Necklace
Bracelets
Earrings
Anklets
Jewelry sets
In addition to the jewelry categories mentioned above, they also provide products for hair accessories and gifts.
7. TTT Jewelry
TTT is an amazing jewelry manufacturer in China. It is based in Guangdong and started its business in 2010. They claim to be specialists in handmade jewelry with customized designs.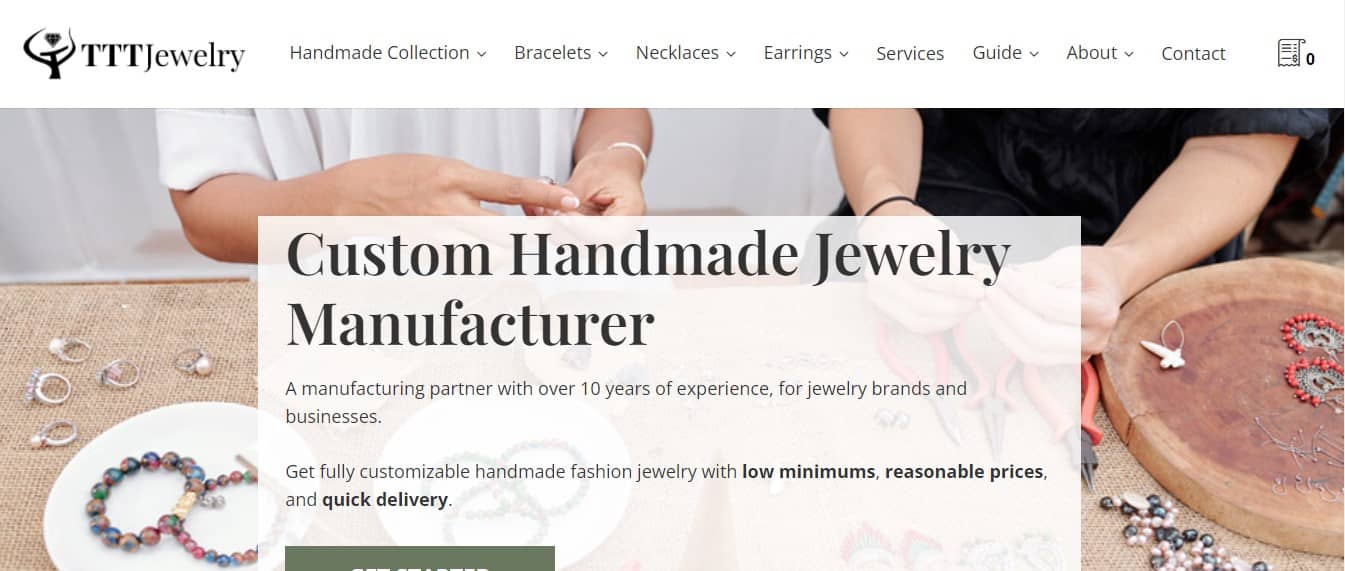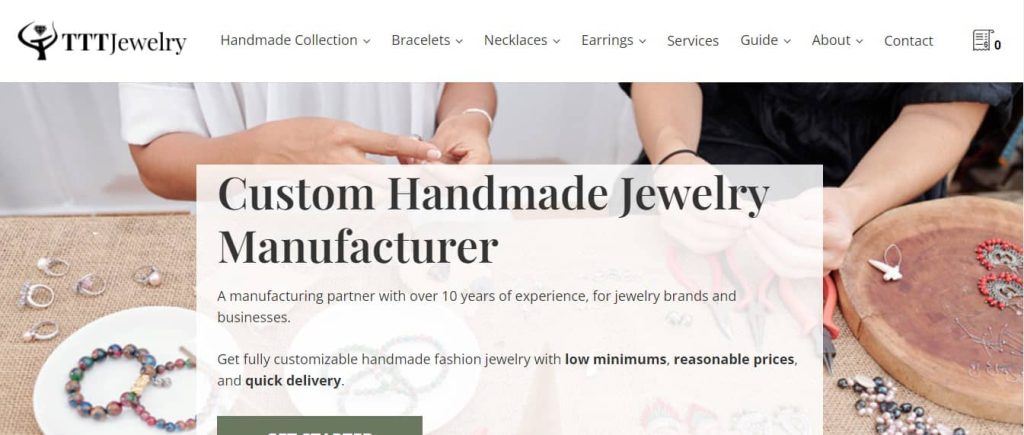 The good part about this manufacturer is that they deal with low MOQs and provide jewelry at affordable prices.
This can be a good option for you if you want to stand out in the jewelry market by offering innovative designs with high quality.
They offer the following broad categories in jewelry.
Custom Jewelry (Hand Made)
Bracelets
Necklaces
Earrings
8. WWH Pearl
Wing Wo Hing Jewelry is a large jewelry manufacturing group in China. They started this business in 1981 and since then, they have been expanding their venture in almost every sphere of jewelry.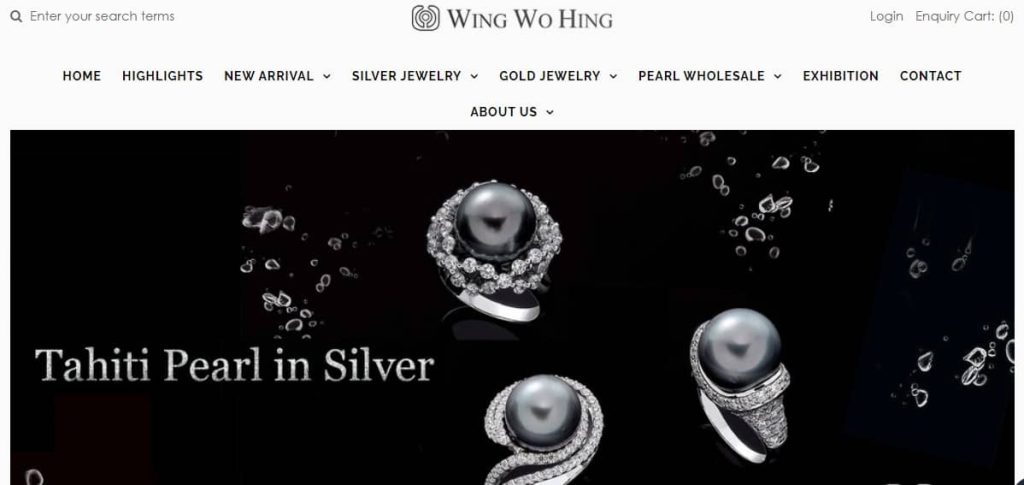 They have mentioned a lot of certifications on their website that shows their commitment towards quality and service in the jewelry niche.
They are also members of certain highly credible jewelry associations. You can utilize this manufacturer to source your private label jewelry.
You just need to contact them via their official website and one of their representatives will be right there to assist you through everything.
They have divided their jewelry collection into the following simple categories according to the type of material they use in the jewelry.
9. Pranda
Pranda is a famous and widely trusted jewelry manufacturer in Thailand. They have been in jewelry manufacturing since 1973.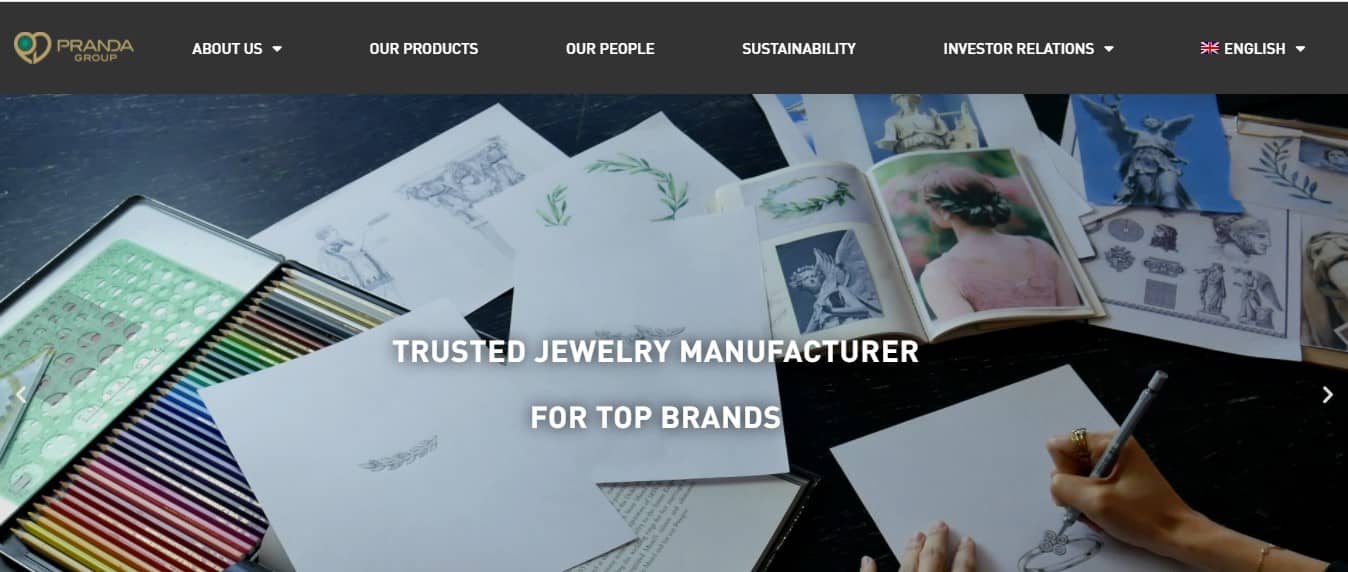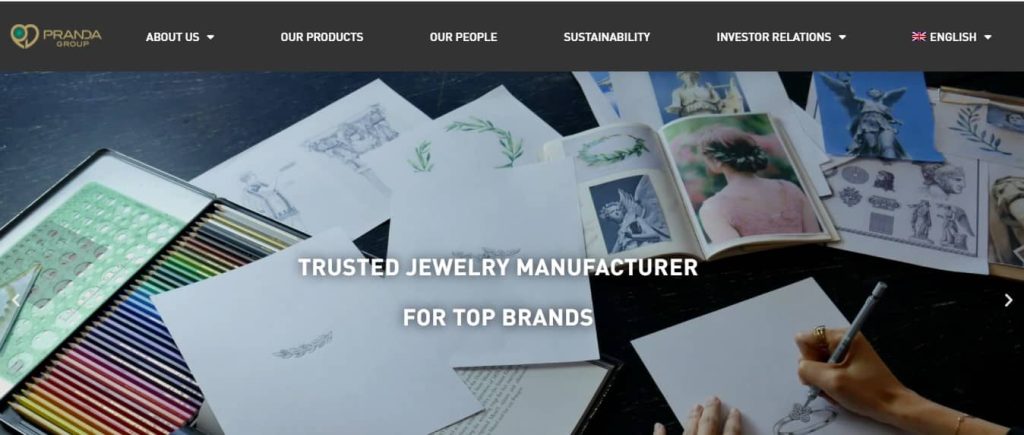 They call themselves OEM manufacturers which should give you the confidence that they can manufacture your private label jewelry too.
The process to work with them is very simple. They have the following three-step process to get your jewelry items manufactured through them.
Share your requirements with them.
Confirmation of design, specifications, prices, and prototype.
Delivery of your product within 4-8 weeks.
They have very decent and unique jewelry designs which are rarely found anywhere else.
The best part about their website is that you will find very presentable photos of their jewelry designs which you can use on your selling website.
10. Just 925
As the name suggests, this manufacturer deals in making 925 sterling jewelry and accessories. Their website mentions that you can design your jewelry with their help.


So, this can be a great option to source your private label jewelry.
They have categorized their products into the following collections.
Couples' Jewelry
Men's Jewelry
Women's Jewelry
Stainless Steel Jewelry
Charms that include zodiac signs and beads
Accessories
The prices of jewelry are mentioned on their website. You can also contact them to discuss your business case and ask for a special pricing plan according to the size and potential of your business.
FAQs about Private Label Jewelry Manufacturers
We have answered the most frequently asked questions regarding private label jewelry manufacturers. Read the answers to have more clarity on sourcing jewelry products.
How Do I Find Private Label Jewelry Manufacturers?
Finding the right jewelry manufacturers that provide private label services can be a challenging task. We all know that one can find most private label manufacturers in China.
But there is no single place or a website where you will find all the private label manufacturers for jewelry. So, what to do in this case?
First of all, you can take help from this article where we have brought the list of top private label jewelry manufacturers.
There are some systematic steps and techniques to follow if you want to find legitimate private label jewelry manufacturers. They are briefly explained below.
B2B Online Marketplaces
One of the best options to search for private label jewelry manufacturers is to find them on B2B e-commerce platforms. You can just write the search terms like private label jewelry and you will have a lot of results.
You can shortlist from the search result you get and can contact sellers one by one to discuss your business case. You should utilize the option of "contact seller" on these platforms to talk to the manufacturer's representatives.
You will get many wholesalers on these websites but you have to filter them out smartly to choose the manufacturers or the factories only.
These platforms include the following.
Alibaba
Made-in-China
1688
China Brands
Chinavasion
Social media has gone far beyond personal contacts. Most manufacturers are now available on the top social media platforms to interact with their existing or potential buyers.
You can search for private label jewelry manufacturers on social media platforms. You can write down the same search terms and you will start getting results.
The most anticipated social media platforms to expect having manufacturers are as follows.
Facebook
LinkedIn
Pinterest
YouTube
Instagram
The benefit of the above-mentioned social media platforms is that you can also get a direct link to their official websites. Another benefit of locating private label jewelry manufacturers on social media is to check their activities.
You can see what kind of posts they keep sharing on these channels to have an idea of how they work in the jewelry field. You can also have a chance to look at the photos of their manufacturing sites on these platforms.
Online Manufacturer Directories
Another great option to searching private label jewelry manufacturers is to look for them on online manufacturer directories. These directories host major information regarding manufacturers from all over the world.
You can start looking for private label jewelry manufacturers on the platforms like Global Sources, mfg, Thomas Net, etc.
Business Expo
Visiting business exhibitions or expos is a great idea to find private label jewelry manufacturers. If you want to import products from China, you can consider visiting Canton Fair and Yiwu Fair.
Sourcing Agent
If you don't have the time to spend hours on finding the right private label jewelry manufacturer, you can hire the product sourcing services of a professional sourcing agent.
We, at NicheSources, help businesses grow well in every sphere by helping them source quality products at affordable prices.
Hiring our services will give you the following three benefits for sure.
Save time and money for the right product sourcing.
The commitment to providing quality products as promised.
Reach the best private label jewelry manufacturer for your business within no time as we are already familiar with most manufacturers here in China.
How to Get My Jewelry Designs Manufactured?
Getting your jewelry designed is a task that requires a lot of details to be comprehended by the manufacturer. You need to communicate the exact details regarding raw material, metal base, and design to make a perfect piece of jewelry that is up to your requirement.
If there is a slight variation in what you asked for and what you receive, it can cause trouble for your business.
Most custom products including jewelry are manufactured in China for the reason of being cost-effective. But talking and making the Chinese manufacturer understand your needs can be a challenge if you don't know the Chinese language.
So, if you need to get a product manufactured in China, the best option is to hire a product sourcing agent that is based in China. It may cost some extra bucks but it would be worth spending keeping in view the sensitive nature of manufacturing jewelry.
Getting your jewelry designed on your own will involve the following steps.
Write down all of your demands, specifications, designs, and other details including the raw material, and share those details with the private label manufacturer.
Decide on the pricing of the sample first including its shipping cost and ask the manufacturer to make the sample and deliver it to your address.
If you like the sample, you should give an order to the manufacturer along with choosing the shipping terms and deciding on the lead time.
If you don't like the sample, you will have to contact another manufacturer and do the same exercise with him too.
What to Look for in Private Label Jewelry Manufacturers?
With a lot of jewelry manufacturers in China and all around the world, you cannot be sure about the capabilities of every manufacturer. So, you need to follow the following tips to make sure the manufacturer is legitimate.
Ask for the manufacturer's official presence. Both physical and online.
Try to verify if the website shared by the seller is properly developed. You can also ask for pictures of the manufacturing facility to double-check the manufacturer's authenticity.
Ask about their daily and monthly production to have an idea of their business.
Tell them to share the live pictures of jewelry they previously made.
You can also ask for the reviews of their previous customers.
These are some of the basic tips that can help you verify that you are talking to a manufacturer, not a wholesaler.
Summary
Getting your jewelry designed is a task that requires quite a lot of care and expertise. Although selling private label jewelry is a lucrative business, you need to be extra careful while searching for private label jewelry manufacturers.
If you are starting afresh, we highly recommend that you use the assistance of a professional sourcing agent like NicheSources.
Ask for a free quote from us today and explore the power of starting your private label jewelry business.