Shein has gained widespread popularity due to its trendy styles and affordable prices, leaving many wondering about the origin of their products.
Shein clothing is primarily manufactured in China, where most of their vendors are located in the Guangzhou district.
This guide aims to provide insight into Shein's manufacturing locations and how understanding their choices can be valuable for your business as you explore potential production partners.
Key Takeaways
Shein primarily manufactures its clothing in China's Guangzhou district.
The article explores the relevance of Shein's production locations for sellers seeking manufacturers.
Find other clothing manufacturers in China suited for your business needs.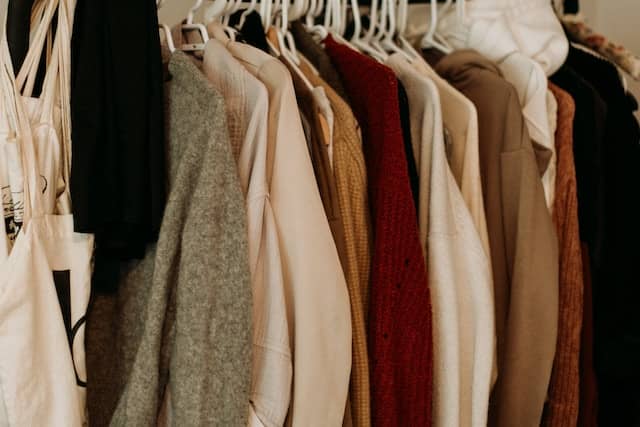 Overview of Shein's Business Model
Shein, a popular online retailer, has gained widespread attention for their affordable and trendy clothing.
Founded by Chris Xu in 2008, this brand has managed to build an impressive international online presence. With their wide range of fashionable items, you can easily stock up your closet without breaking the bank.
At the core of Shein's business model lies their fast-fashion approach. They prioritize offering a large inventory of items at low manufacturing costs, ensuring that their products remain affordable to consumers.
By adopting a direct-to-consumer strategy, Shein is able to cut down overhead costs, passing the savings onto customers in the form of cheap prices.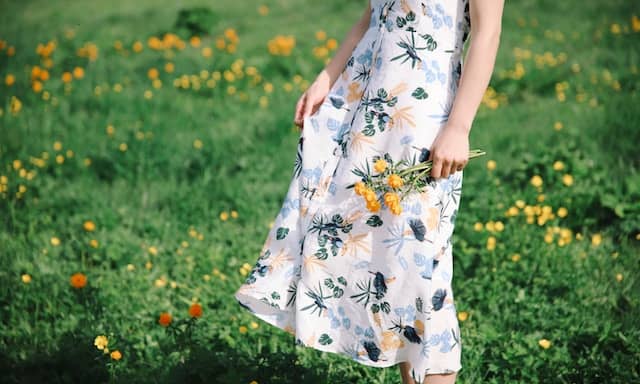 One aspect of Shein's success is their ability to constantly introduce new items and designs to keep up with the latest trends. This ensures that you always have access to fresh, up-to-date styles at affordable prices.
Unlike traditional clothing brands that might release collections a few times a year, Shein updates their stock frequently, providing you with a virtually endless selection of choices.
This fast turnaround time from design to sale is a key advantage for Shein. It allows the brand to respond quickly to changing trends, ensuring that their inventory stays fresh and appealing.
In turn, this leads to a highly satisfied customer base looking for trendy and affordable clothing options.
Quality of Shein Products
When shopping for clothing, you might be attracted to the cheap prices offered by companies like Shein. However, it's important to consider the quality of the products you're buying as well.
In this section, we'll discuss the quality of Shein products, so you can make an informed decision for your business.
Shein is known for offering very low prices of stylish and up-to-date fashion items. These low prices might lead some to question the materials' quality.
Shein products are often made of polyester, which is a more affordable fabric than natural materials like cotton or silk. While polyester can be durable, it might not offer the same level of comfort and breathability as natural fabrics.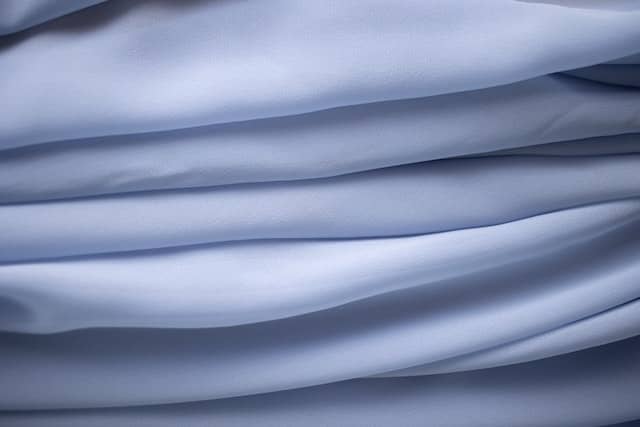 To ensure the safety and well-being of their customers, Shein has implemented strict product quality and safety standards. Their testing protocols include checking for durability factors like tear-strength, pilling, and colorfastness.
Additionally, products are examined for chemical safety, ensuring they are free from harmful substances like lead.
However, it's worth noting that while Shein may adhere to these strict protocols, their products might still exhibit inconsistent quality.
Some customers have reported long shipping times and inconsistent quality when purchasing from the company. Although this might not be the case for all products, it's essential to be aware of these concerns as a seller.
Where Are Shein Clothing Made?
Shein clothing is made in various manufacturing locations in China. As a seller looking for manufacturers for your business, Shein's choice of manufacturers can serve as a great example.
Here's a list of some major manufacturers that create Shein clothes:
1. Guangzhou District
Shein's own factory in Guangzhou is responsible for a large portion of its clothing production.
Key Features:
Houses a team of 800 skilled designers and prototype makers.
Enables the brand to control production quality.
2. Quanzhou Youfan Import and Export Trading Company
This manufacturer contributes shirts, t-shirts, dresses, one-pieces, and coats to Shein.
Key Features:
Recently added to Shein's list of manufacturers.
Focus on a range of popular clothing items.
3. Quanzhou Zhoushang Trading Co.
Located in Quanzhou, this manufacturer is another key supplier for Shein.
Key Features:
Contributes various clothing styles to Shein's collection.
Known for providing good-quality garments at affordable prices.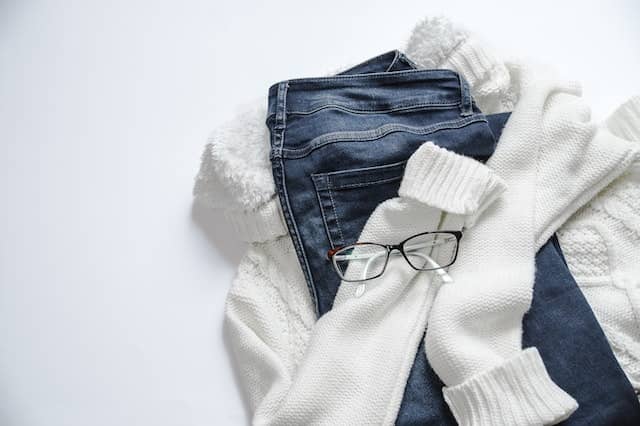 4. Zhejiang New Joys Trading Co.
A prominent manufacturer for Shein, providing stylish and trendy pieces.
Key Features:
Offers a wide range of trendy garments.
Ensures fashionable clothes at competitive prices.
5. Dongguan Wojieya Clothing Co.
Based in Dongguan, this manufacturer specializes in producing well-made activewear and gym clothes.
Key Features:
Focus on sportswear and activewear garments.
Produces high-quality athletic wear for Shein's collection.
6. Quanzhou Yongchun Yuxin Trading Co.
Another Quanzhou-based manufacturer, which specializes in jumpsuits and co-ord sets.
Key Features:
Expertise in producing jumpsuits, co-ord sets, and dresses.
Ensures top-quality products for Shein's customers.
7. Hangzhou Kuai Garment Factory
A manufacturer located in Hangzhou, providing stylish garments to Shein's vast collection.
Key Features:
Focuses on trendy clothes with excellent craftsmanship.
Meets the demands of Shein's continuously expanding product portfolio.
Apart from these major manufacturers, Shein also collaborates with thousands of smaller vendors and manufacturers in China to ensure they offer a vast and diverse collection of clothes to their customers.
Considering their choices might help you find the right manufacturers for your own business.
Behind the Scenes: Shein's Design and Manufacturing Process
Shein has its clothing production mainly based in China. In particular, Shein has a large manufacturing facility in Shenzhen, a major city in Guangdong Province known for its high-tech and manufacturing businesses.
Their design process is driven by a team of over 800 designers and vendors who constantly monitor the latest clothing trends and consumer preferences.
Collaborating with these designers, Shein creates and designs fashionable clothing pieces that not only include traditional styles but also cater to the ever-evolving fashion world.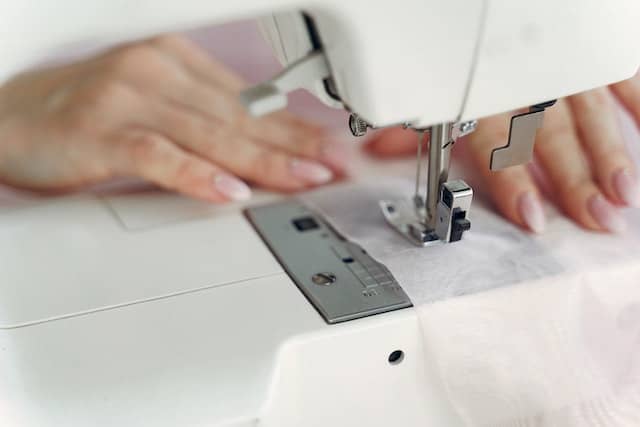 Shein's manufacturing process varies depending on the complexity of the clothing item.
Simple garments like t-shirts can take around 4-5 days to produce, while more complex items such as dresses and wedding gowns may take between 7-10 days to be produced in bulk.
Once the clothes are manufactured, Shein's supply chain plays a crucial role in moving the products from the factories to customers worldwide.
Shein's logistics partners help the brand reach their target markets, including the US and other countries. Hence, you can find Shein products being shipped and delivered across various locations, efficiently and quickly.
Key Considerations behind Shein's Production Locations
1. Cost Efficiency
Like many other fast fashion companies, Shein prioritizes cost efficiency when choosing production locations.
Low-cost labor and manufacturing resources help to keep production costs down and enable Shein to offer affordable, trendy clothing to consumers worldwide.
2. Global Sourcing
To maintain flexibility and adapt to changing market trends, Shein sources materials, designs, and production partners from around the globe.
Working with a diverse group of suppliers allows Shein to access a wide variety of products, materials, and production processes.
3. Fast Fashion Model
Shein's fast fashion business model relies on quick turnaround times and high-volume production.
This means that their production locations need to be optimized for speed and efficiency, ensuring that new items can be produced and added to their online store often within just a matter of days.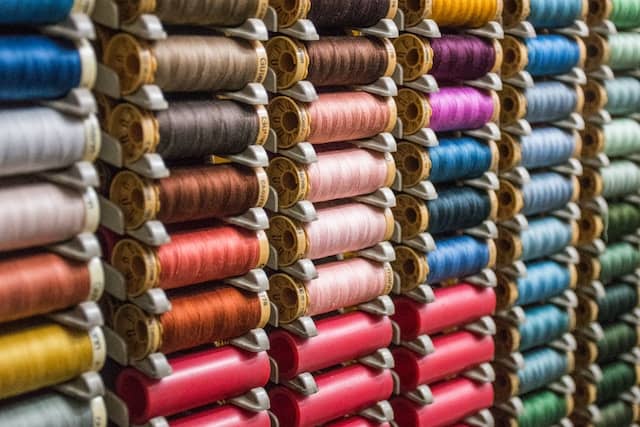 4. Large-Scale Production
Shein's large-scale production model requires the capacity to handle huge volumes of orders and constant demand for new products.
Therefore, Shein works with various production partners, including original design manufacturers, original brand manufacturers, and free-on-board factories, to meet their production needs.
5. Flexibility in Production
Shein's success is partly due to their ability to produce a wide range of products quickly and efficiently. Having a flexible production network allows them to adapt to ever-changing fashion trends and customer preferences.
6. Technological Capabilities
Shein's production locations need to be technologically advanced to support their e-commerce platform and data-driven approach to design.
This enables the company to analyze customer data and make informed decisions about which products to create and promote.
7. Proximity to Raw Materials
Sourcing raw materials from nearby locations can help minimize delays and reduce transportation costs.
This factor is particularly important for Shein, given their business model's emphasis on speed and efficiency.
8. Compliance with Regulations
When choosing production locations, Shein must consider the local regulations and compliance requirements related to labor, environmental standards, and product safety.
Ensuring compliance helps the company maintain a positive reputation and avoid potential legal issues.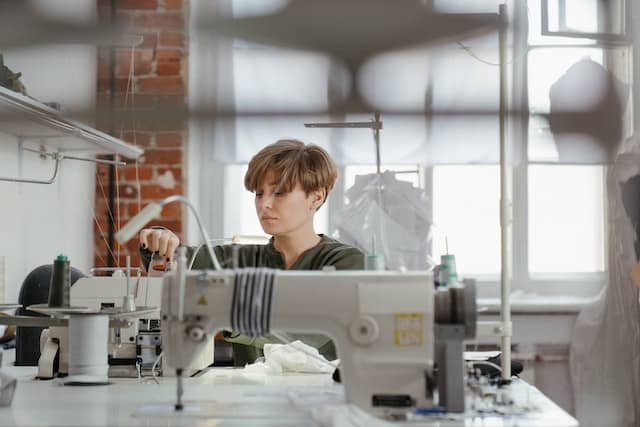 9. Diverse Product Range
To offer a vast array of fashionable and affordable products, Shein relies on production locations capable of producing and sourcing a wide variety of styles, designs, and materials.
10. Quality Control Measures
Maintaining the quality of their products is essential for Shein. Their production locations must have strict quality control measures in place to ensure that the finished products meet their standards.
11. Strategic Regional Presence
Finally, Shein carefully chooses production locations that provide a strategic regional presence, which helps them better serve customers efficiently and effectively.
By being closer to key markets, Shein can reduce shipping times and maintain a competitive edge in the fast fashion industry.
Reading List
Frequently Asked Questions
Why Are Clothes on Shein So Cheap?
Clothes on Shein are so cheap because the company is primarily based in China with its primary warehouse located there as well.
Most of their suppliers have lower costs for materials and labor, leading to lower prices for their products.
Additionally, Shein operates as an online retailer without any permanent physical stores, reducing overhead costs that other companies might have to consider.
Is It Safe to Buy from Shein?
Yes, it is generally safe to buy from Shein.
The company has a user-friendly website with an easy-to-navigate interface. They also offer return and exchange policies, along with secure payment options, ensuring that your transactions are secure.
However, keep in mind that, as with any online purchase, it's essential to do your research and read reviews from other customers to ensure you're making an informed decision.
Which Countries Have Shein Warehouses?
Shein has warehouses located in various countries, including China, India, Indonesia, Spain, and the United States.
This allows the company to ship products efficiently to its customers worldwide.
If you're a seller, knowing where Shein ships from may be beneficial in determining your shipping strategy.
Find Clothing Manufacturers in China with Niche
Shein, a popular online clothing retailer, primarily manufactures its clothes in China. The majority of their production comes from factories in Guangzhou and other smaller suppliers.
This is a common practice for many brands, as China offers cost-effective manufacturing solutions and access to skilled workers.
When looking to source clothing manufacturers for your business, one option is to consider China. There, you'll find a wide range of suppliers who specialize in various types of apparel, just like Shein does.
Outsourcing your production to China can help your brand cut costs while maintaining high-quality products.
However, finding the right suppliers in China can be a challenge. That's where sourcing agents like NicheSources come into play. We help small businesses like yours find and work with reliable clothing manufacturers that suit your specific needs.
A sourcing agent can provide valuable guidance as you navigate the Chinese manufacturing landscape. They'll help you identify potential suppliers, negotiate prices, and ensure the quality of the goods you receive.
This can save you time and effort while providing a smooth experience in setting up your clothing production.
To get started on your journey to finding the perfect clothing manufacturer in China, request a free quote from NicheSources. We'll provide the assistance you need to ensure your brand's success.