The Amazon Seller Return Policy has gone through significant changes throughout recent years. However, most of these changes seem to be beneficial to buyers but not so much for sellers.
From cutting down their restocking fee to allowing returnless refunds that often get abused, Amazon sellers have increasingly more to worry about.
Additionally, the seller return policies differ for FBA and FBM sellers, making things even more confusing. So, as always, we've decided to tackle this topic and explain how exactly it will affect your Amazon business.
Let's jump right into it!
What Is Amazon's Return Policy?
Amazon's FBA Return Policy accepts returns within up to 30 days from the date of delivery in most cases. However, there are always exceptions to this rule for certain product categories.
For instance, products belonging to the categories Baby or Gifts sometimes have a return window of 90 days. On the other hand, products from the Grocery category usually can't be returned at all.
Check out this full list of Amazon's Return Policies for different product categories for more information.
When it comes to individual sellers that use FBM instead of FBA, the returns go back to the seller, not to Amazon. But, Amazon states that third-party sellers should match (or exceed) Amazon's own return policies. Hence, most sellers are obliged to provide at least a 30-day return and refund window.
Lastly, you should be aware that Amazon buyers are protected under Amazon's A to Z Guarantee which promises a refund in cases of:
Delivery delays;
Defective or damaged products;
Products that don't match the listing description and visuals;
In order to decrease your return rate and avoid these issues, we recommend learning more about the Amazon A to Z Guarantee and considering its rules each time you list a product for sale.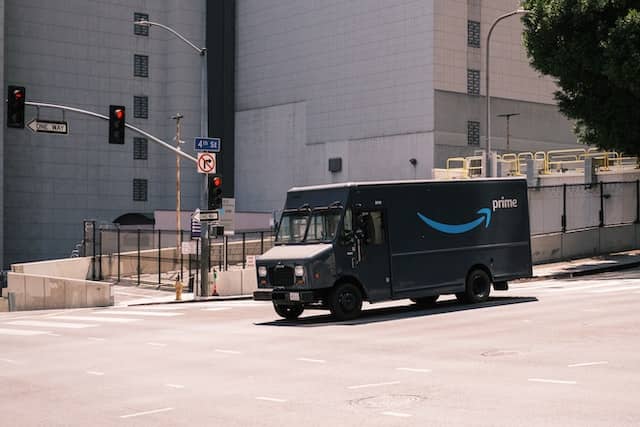 Amazon Seller Return Policy: FBA vs FBM
Let's look at how the Amazon seller return policy is different for FBA sellers vs. individual or FBM sellers that fulfill orders independently:
Amazon FBA Return Policy
Amazon FBA products allow customers 30 days to return a product from the day of receiving.
FBA sellers enjoy order fulfillment, storage, customer service, and returns management settled by Amazon itself. So, FBA returns are evaluated and processed automatically, and FBA sellers usually don't have to do much.
Unfortunately, there's a downside to having refunds processed automatically. FBA sellers don't have any control or decision-making power to accept or refuse returns or refunds. Considering that Amazon usually gives refunds before examining return requests, this can add up to be quite expensive for the seller.
Amazon FBM Return Policy
FBM sellers store and fulfill orders independently. However, since they sell on the Amazon platform, they have to agree to match or exceed the platform's own return policy. In this case, that would mean matching the 30-day window for returns. So, the FBM return policy is very similar to Amazon FBA returns.
Furthermore, Amazon encourages FBM sellers to respond to all return requests no later than 24 hours, as well as refund their customers within a 48-hour window.
The return process for individual sellers also requires a return address in the chosen country, providing a prepaid return label, or covering the return shipping cost.
Amazon FBM sellers who don't want to deal with returns or who sell low-ticket items that aren't worth the shipping costs can choose to offer returnless refunds – allow the customer to keep the item on top of offering a full refund.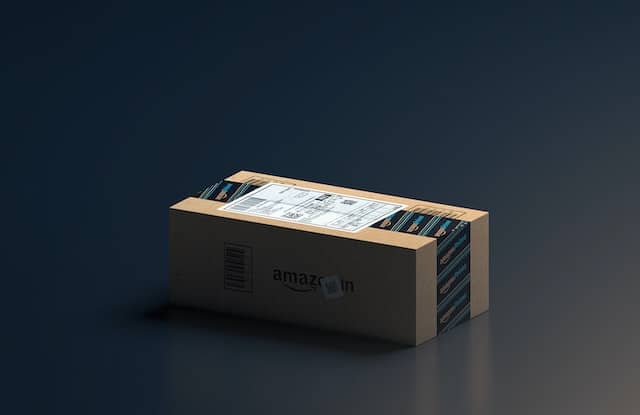 Reasons for Amazon Return Requests
Every time a buyer requests a refund on Amazon, they will have to choose a reason. There are a lot of different options to choose from, but here are the most common ones:
The item is defective, damaged, or doesn't work as described;
The buyer is not satisfied with the product quality;
The buyer has changed their mind and does not want the product any longer (everything has to stay unpacked and intact in this case);
The product doesn't match the description, photos, or videos presented on the product listing;
The item arrived too late and was not received by the specified delivery date;
Accidental orders or unauthorized purchases (when an item is ordered by mistake or by an unauthorized individual such as a child);
Three possible culprits might have triggered the return request:
The seller (low-quality product, damaged during shipping under FBM terms, etc.);
The buyer (change of mind, unpacked or damaged product, product returned in a different condition, etc.);
Amazon (under FBA terms, if the product had shipping delays or was damaged during shipping by Amazon);
Depending on who's at fault, each party could be charged with expenses such as a restocking fee, referral fee, shipping cost, etc.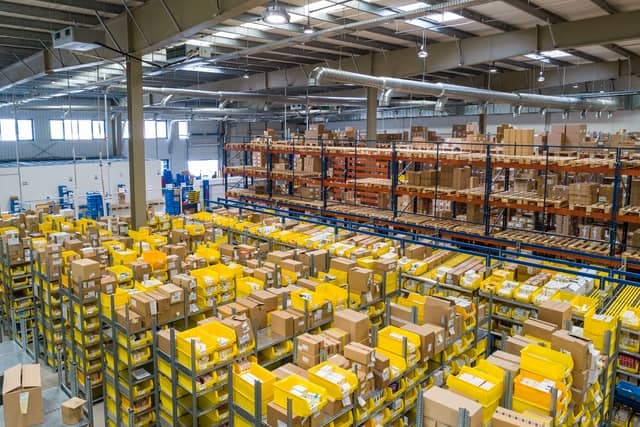 How to Process an Amazon Return Request?
The Amazon FBA and FBM return process is more or less the same. The only difference is that FBM sellers need to do most things manually and provide a return address.
Follow these steps to process a return request:
1. Go to "Manage Returns"
Go over to Manage Returns in your Seller Central to see a list of all your pending return requests.
Requests can be authorized automatically (by Amazon) or manually (by you, the seller).
If you opt to authorize return requests manually, you have to do so within 48 hours of receiving the request.
After authorizing a return request, you'll be prompted to:
Enter an RMA number (Return Merchandize Authorization) – you can either use the one generated by Amazon or enter a custom number;
Provide a return address in the US (a new address or one that has been previously saved);
Provide a prepaid return label to the customer (alternatively, reimburse the customer for their shipping cost);
3. Close Request
You might decide to close the return request for three reasons:
You have decided to offer a returnless refund (to let the customer keep the item plus offer them a full refund);
The 30-day window for returns has expired;
You have decided not to accept the request because it goes against the Amazon Seller Return Policy (for instance, if the buyer chose "change of mind" as a reason for return yet opened the package or used the item);
4. Issue a Refund
As an Amazon seller, you can issue a refund immediately or wait until you receive the returned product.
For example, if you're offering returnless refunds, you can issue the refund right away since there's no need for the product to be returned.
However, in all other instances, we strongly suggest that you wait for the item to be returned to assess its condition.
In cases when the item is returned to you damaged or in a different state than before, you can offer a partial instead of a full refund.
5. Complete Requests
All resolved return requests will be marked as "Completed". You can also manually complete a request by providing a reason or resolving the pending task.
6. Contact Buyer
This last option will allow you to contact your customer and explain to them the Amazon Seller Return Policy. Doing this will help you preserve your good account standing and avoid needless negative ratings.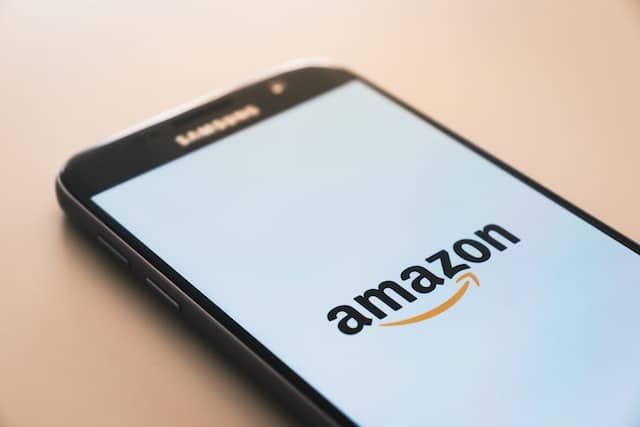 How Are Amazon Refunds Issued?
Above, we saw that issuing a refund is a step in processing a return request. So, as soon as a seller authorizes a return request, they can do one of the following:
Offer a returnless refund and issue the refund right away;
Wait until the product arrives to issue a full refund;
Issue a partial refund if the product arrives damaged;
Appeal to Amazon and deny a refund if it goes against the return policy;
In terms of the process of issuing refunds, you'll need to go to the Manage Returns section of your Seller Account, authorize a returns request, and issue a refund as described in step 4 above.
Once again, we recommend waiting to receive the product back before you issue a refund to evaluate the condition of the product.
For Amazon FBA sellers, refunds requested within 30 days of delivery will be evaluated, approved, and accepted automatically.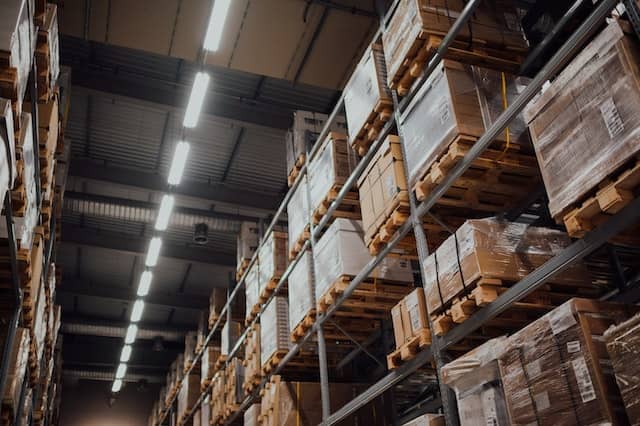 Returnless Refunds
Returnless refunds are typically applied to low-cost items whose return shipping and expenses would be higher than if the product stayed on top of a full refund.
In this sense, a returnless Amazon FBA refund occurs when a buyer makes a refund request which gets approved automatically, after which they get advised not to return the product.
Do Customers Abuse Amazon's Return Policy?
If your orders are Fulfilled by Amazon (FBA), they will take care of everything and ensure that customers don't abuse their return policy, especially in cases of returnless refunds.
Although buyers don't need a reason for requesting an Amazon return within 30 days other than being "unhappy with the product", the platform has been known to ban or suspend buyer accounts after too many returns. However, the number of returns or how often it takes to get suspended isn't publicly available information.
On top of that, Amazon returns often come at no cost for the customer, which is yet another reason why this policy is prone to abuse.
All the customer needs to prove is that Amazon itself or the seller carries some part of the blame and they can usually get away with it. It's also common to hear of customers returning the wrong item to Amazon in an attempt to resell the original one for profit.
Here are some useful tips that FBA sellers or individual sellers can use to protect themselves from buyers who abuse Amazon's return policies:
Wait for the product to get back to you after authorizing the return request before you issue an Amazon refund;
If your product arrives back damaged or in a different condition than the original, you can issue a partial refund or even ask the customer for a restocking fee;
If you're selling low-ticket items whose return shipping cost would be higher than the product itself, offer your customers a returnless refund or let them keep the item and get a replacement product;
Optimize your product listings and make them high quality – clear and honest product descriptions and realistic visuals will help you avoid misunderstandings in terms of product quality and appearance;
Learn this policy and your rights – it will allow you to know when you're eligible to charge a restocking fee from a customer or when you should get reimbursed for issues that are not your fault;
Process refunds when they're due – allowing refunds, even if you're an FBM seller will keep your account in good standing and keep you clear from negative reviews;
What Does Amazon Do with Returns?
Amazon will examine their FBA returns and place them into one of these categories:
Sellable – product returns that are in good condition and can go back to inventory to be resold;
Unsellable – product returns that are defective or have been damaged, so they're usually thrown away;
In the case of unsellable FBA products, Amazon will start a process to discover how the damage occurred. Then, they will inform the seller whether they qualify for reimbursement.
FBM sellers can also choose to offer a returnless refund if it's a low-ticket item but a high return shipping cost. Or, they can cover the shipping cost and resell the product if it's not defective or damaged.
As an Amazon seller, you need to process a removal order for faulty return products deemed unsellable, so that they may be removed from your inventory and listings.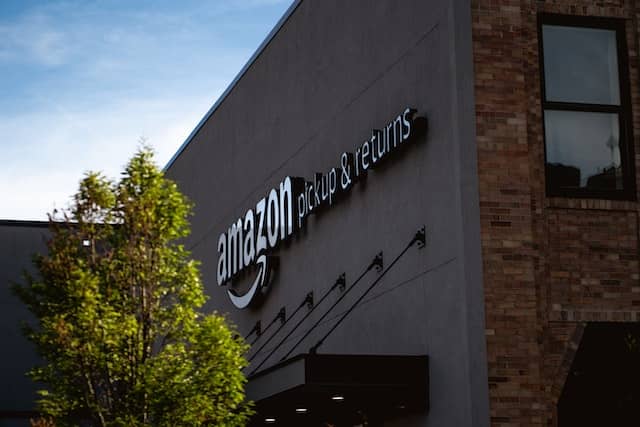 How Do Customer Returns Affect Your Business?
The return rate of your Amazon seller account affects your business in several different ways:
Decreased Profitability
Expenses associated with returns such as the shipping cost can add up and decrease your eCommerce profit margins and revenue.
Furthermore, note that Amazon will charge you a 20% restocking fee for all returning items, as well as shipping commissions. If the product is unsellable, you will be charged additional disposal fees.
Reduced Account Performance
A high return rate is bad for your seller account and you risk account suspension. Amazon has metrics for what's called an "Order Defect Rate". Aim for this number to be less than 1%. Otherwise, you risk losing your selling privileges.
Note that a high return rate will also affect other aspects of your account such as your Amazon BSR.
Negative Product Reviews
Typically, getting reviews on Amazon can be a difficult task as not all buyers are inclined to leave a review, even if they enjoyed the product. Unfortunately, that's not the case for negative reviews.
Needless to say, a high return rate is associated with negative product reviews. After all, there has to be a good reason why a seller has such a high return rate. Usually, when it's a repetitive pattern, the issue is in the product quality.
Selling low-quality products will result in damaged sales, rankings, and general brand image. So, we recommend finding a profitable Amazon niche and selling a high-quality product.
Time-Consuming
Although FBA sellers don't have to do much to process their returns and issue a refund, FBM sellers will find dealing with the return process quite time-consuming.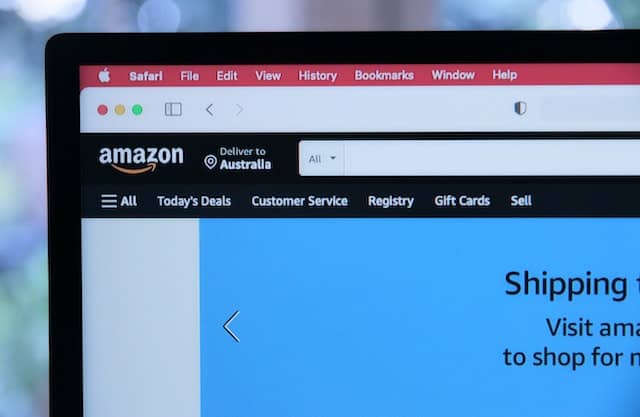 FAQs about the Amazon Seller Return Policy
We strive to help you every step of the way, so let's answer some of the most frequently asked questions about the Amazon Seller Return Policy.
Do Amazon Sellers Have to Accept Returns?
Yes. The Amazon seller return policy clearly outlines the FBA return terms, under which a seller is obliged to accept a return request within 30 days of delivery. So, in the case of FBA sellers, they won't have the option to deny a return request – this will be done automatically by Amazon.
Additionally, the return policies state that FBM sellers and self-fulfilling orders need to at least match FBA's policies, if not exceed them.
Do Returns Go Back to Amazon or the Seller?
FBA sellers enjoy Amazon's customer support, including order fulfillment, storage, and return management. That means that if you have an FBA business, your returns will go back to Amazon's fulfillment center.
On the other hand, FBM sellers are individual sellers who store and ship the products they sell through Amazon on their own. So, in this case, they need to provide a return address in the US and all returns will go back to their fulfillment center or distribution center.
Do Third-Party Sellers on Amazon Have to Accept Returns?
Yes. According to Amazon, third-party sellers who self-fulfill products under FBM terms need to match or exceed Amazon's default (FBA) return policy. That means allowing for at least 30 days for customers to be able to request returns.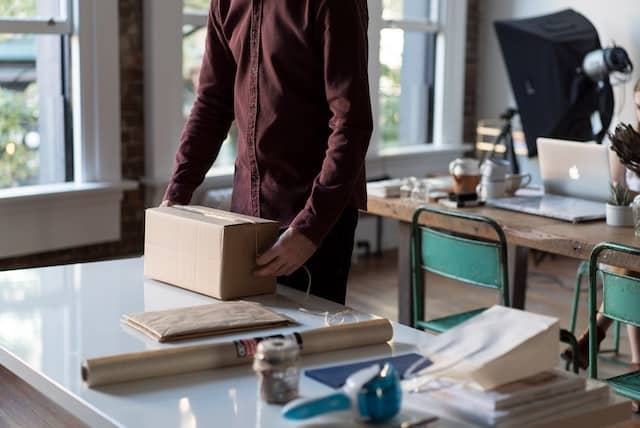 Do Amazon Sellers Have to Pay for Return Shipping?
In most cases, yes, unless the item is eligible for free return shipping (such as some fashion items).
Additionally, sellers don't have to pay return shipping if Amazon is to blame for the product return (issues during FBA order fulfillment, delayed shipping, or items damaged during shipping).
Finally, if the customer is simply returning an unwanted product or they've had a change of heart, they will get reimbursed for the product cost, but not for the shipping cost. Additionally, the customer might be charged a restocking fee.
Does Amazon Resell Returned Items as New?
It depends on the condition of the item. If the returning items are in the same condition as before and are undamaged, they are considered to be sellable. So, in this case, Amazon will place the product back in your inventory for sales.
However, if the item has been damaged, unpacked, or used, it will be deemed unsellable and removed from the inventory.
Hygiene, skincare, personal items, and other similar categories of products are never resold once they've been unpacked or opened.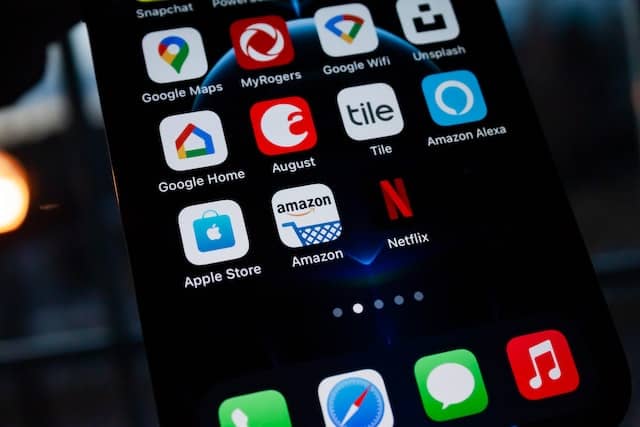 Wrapping Up
Dealing with returns and refunds is a part of every retail business, especially eCommerce where customers have no physical contact with the products they're buying.
On this note, we'd like to point out once again the importance of presenting your product in its best light, without falsifying the images or presenting wrong product descriptions.
Although such actions might boost your sales momentarily, they will damage your seller account and brand reputation in the long run. Naturally, resulting in a high return rate and lots of negative reviews.
Hopefully, our guide has helped you understand the Amazon Seller Return Policy and learn your rights when selling on this marketplace.
If you're an FBM seller and don't have inventory storage in the US, get in touch. NicheSources has warehouses in the US and China where we can store your products and ship them to Amazon FBA warehouses or your end buyers. Plus, we can help you with product sourcing directly from China.
You can test our services by requesting a free quote without any obligations or upfront costs.